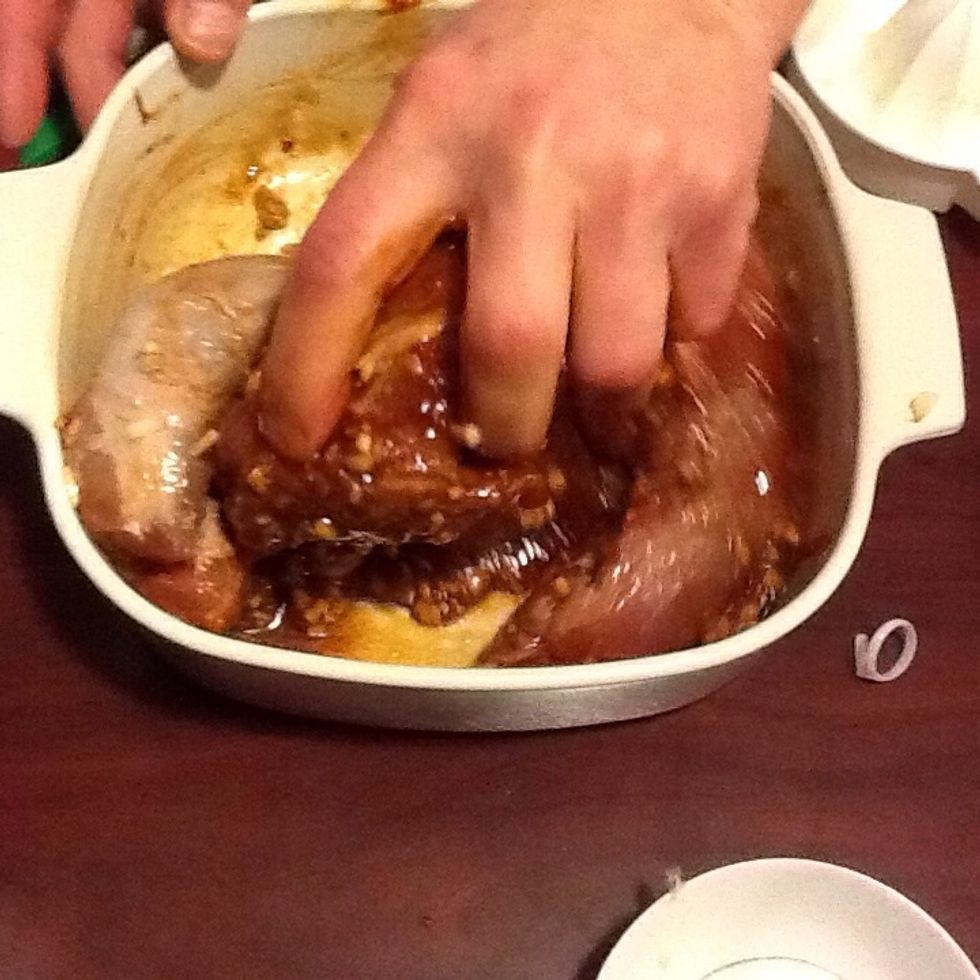 Put all of the ingredients of the marinade into a bowl and mix it all up, leave in the fridge to marinade for an hour+ (preferably overnight) covered.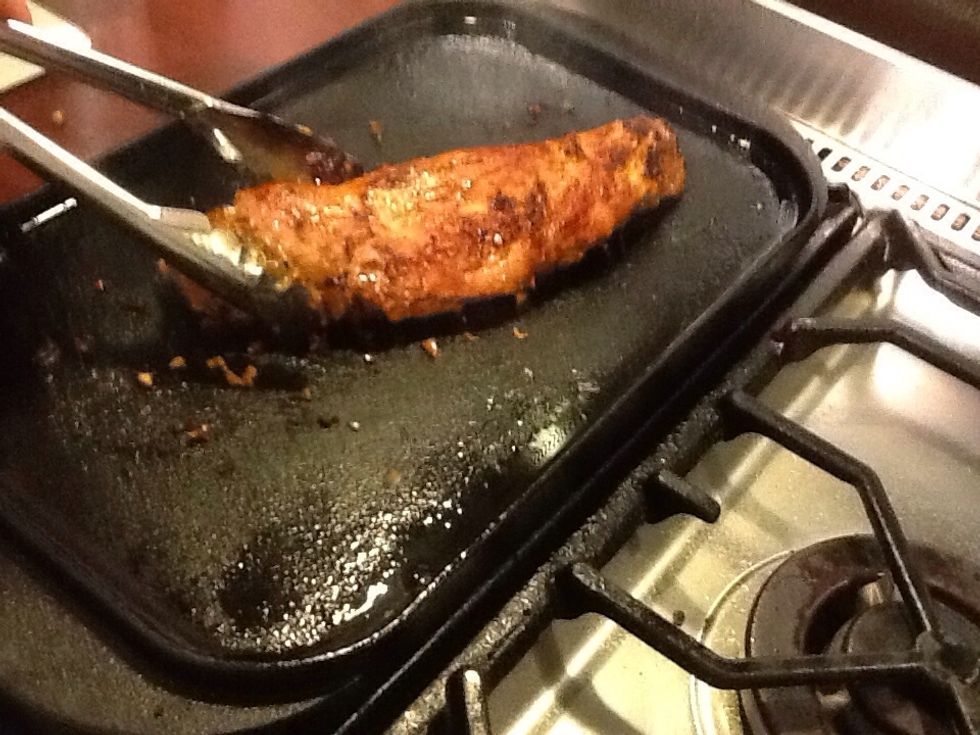 After marinating time is finished. Heat grill to medium heat, oil the grill, cook the pork until well cooked through. Remove Pork from the grill, transfer the pork to a plate, cover with foil to rest.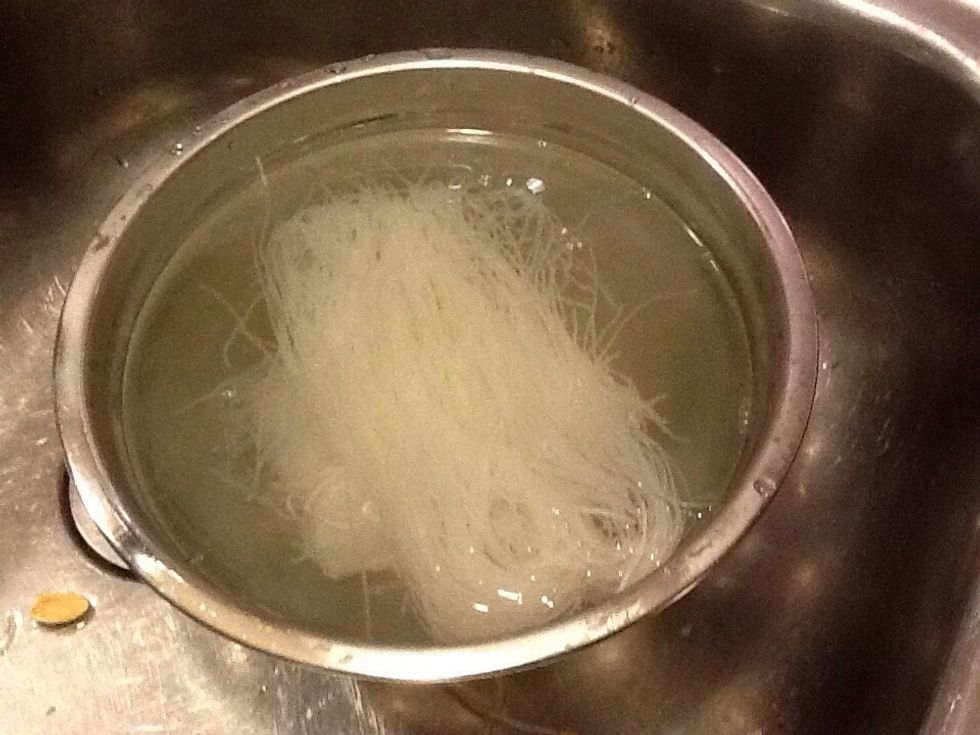 Soak Noodles in hot boiling water for 5-7 minutes until fully hydrated, pour into a colander, splash sesame oil. Toss and Separate.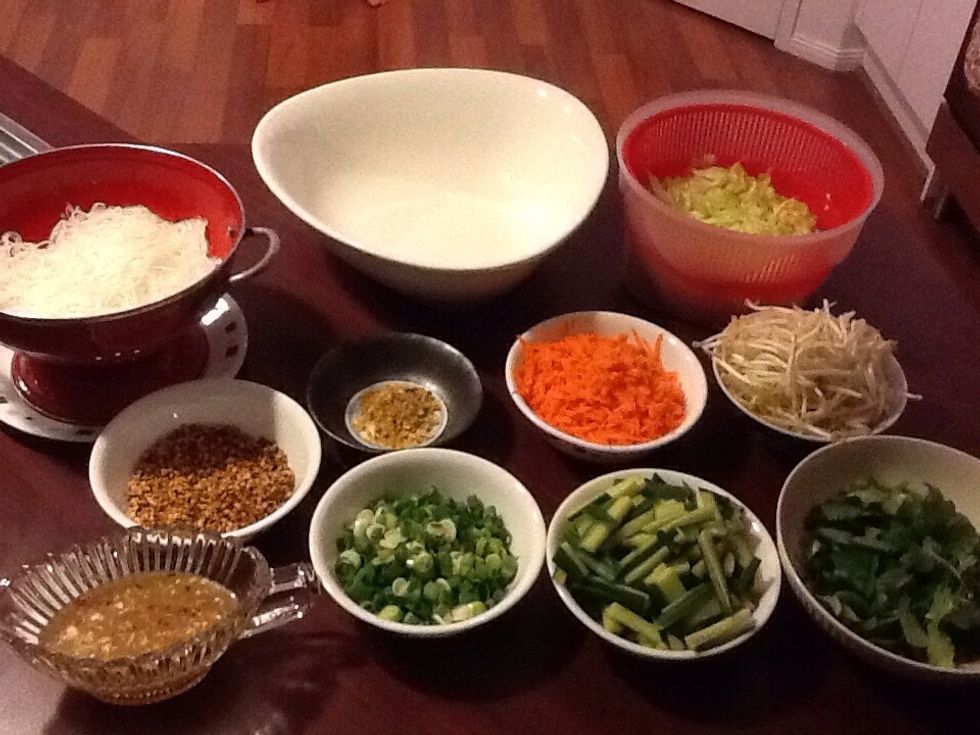 In a large bowl add well drained noodles, carrot, cucumber, lettuce, bean shoots, spring onions, mint and coriander.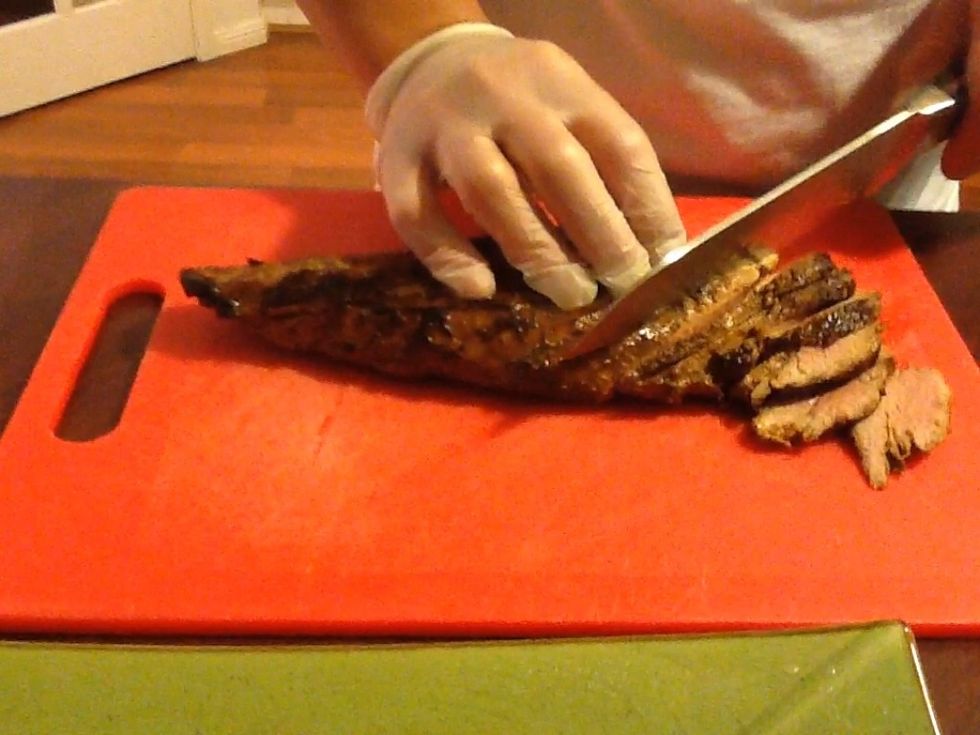 Slice pork thinly against the grain.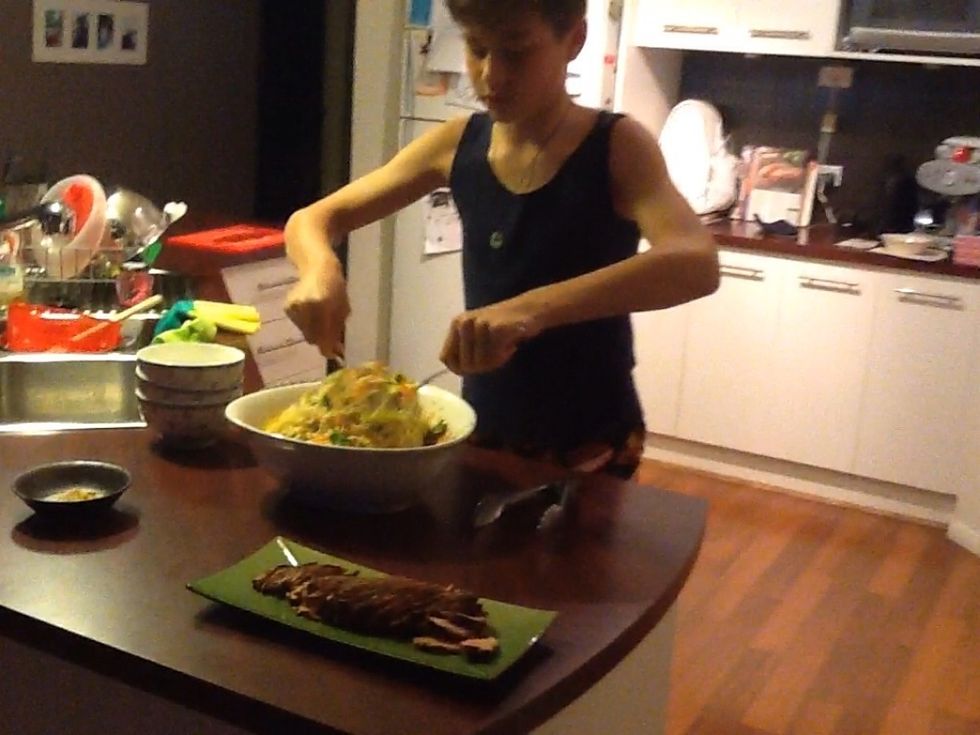 Add dressing, pork and peanuts to the prepared salad and toss lightly.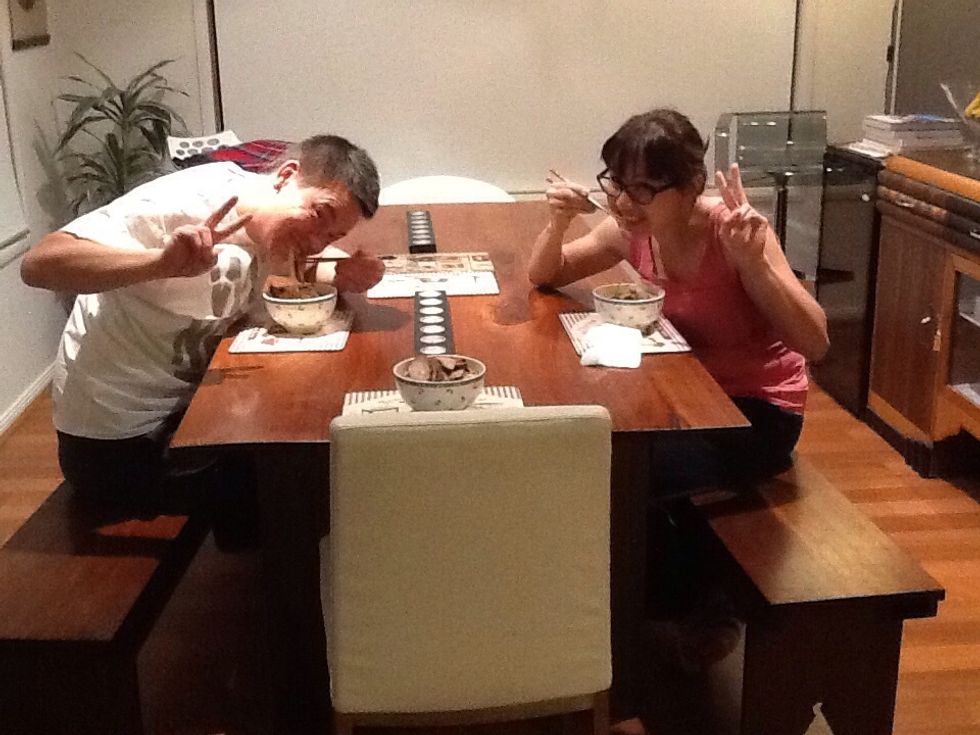 Serve in individual bowls, topped with fried garlic. Eat and Enjoy!
Dressing:
4.0Tbsp Fish Sauce
4.0Tbsp Lemon Juice
2.0tsp Sesame Oil
4.0Tbsp Water
2.0Tbsp Honey
1.0Tbsp Lime Juice
1/2tsp Garlic and Ginger
1/2tsp Chilli
1.0Tbsp Sugar
Marinade:
1/2Tbsp Garlic (crushed)
2.0tsp Ginger (Finely Chopped
1.0tsp Pepper
1.0tsp Chinese Rice Wine
1/2Tbsp Soy Sauce
Juice of half a Lemon
1.0 Red chilli (Finely Chopped)
1.0Tbsp Spare Rib Sauce
1.0 Pork tenderloin
1.0Tbsp Sugar
1.0Tbsp Sesame Oil
Salad:
2.0c Iceberg Lettuce (shredded)
1/2c Cucumber (finely sliced long ways)
1/2c Bean Shoots
1/2c Carrot (Grated)
100.0g Roasted Peanuts
4.0c Rice Vermicelli
1.0bnch Mint and Coriander