How to cook porcini & taleggio cream gnocchi w speck dust
Cook Porcini & Taleggio Cream Gnocchi W Speck Dust
8
Soak the porcini mushrooms in a bowl with the warmed up vegetable stock, set aside for 30min.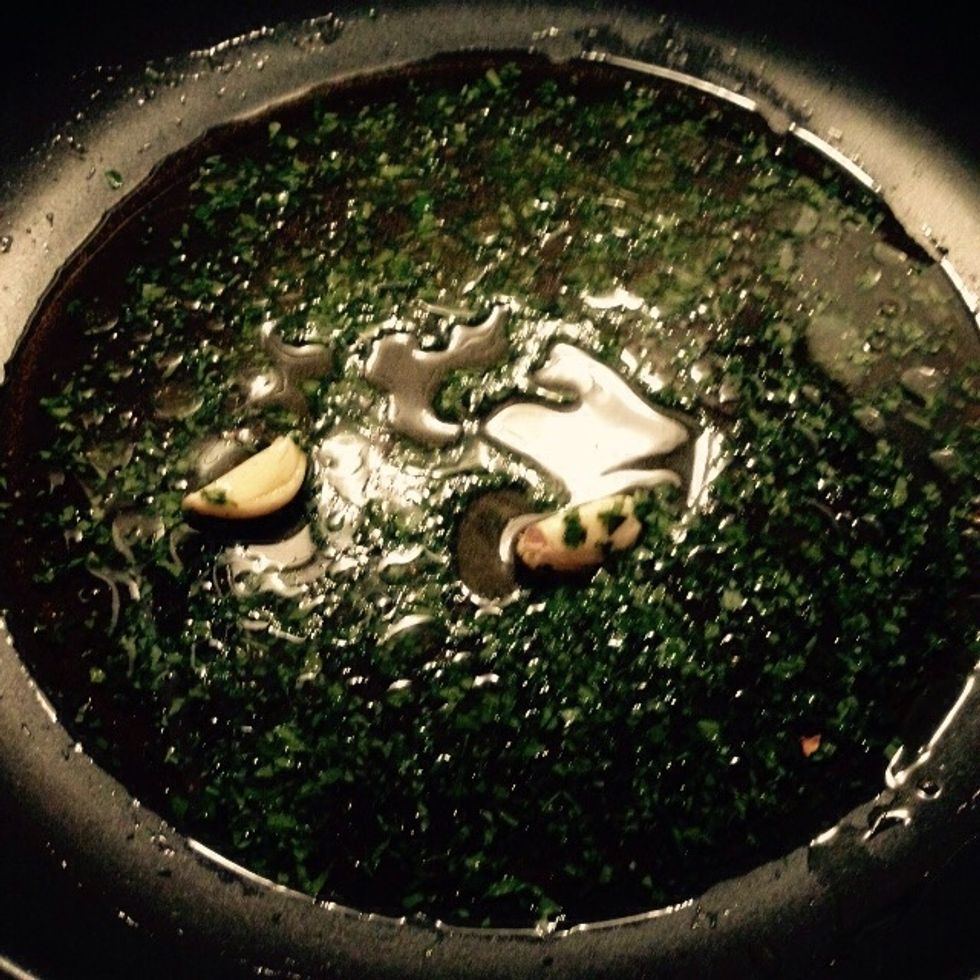 Peel and half the garlic clove, add it to a pan with some olive oil and half of the stock from the porcini bowl. Add also the parsley finely chopped.
Drain the porcini from the stock, without throwing it away. Cut them if too big, but don't chop the mushrooms too finely
Add them to the pan with garlic and parsley, add also some half of the remaining stock. Sauté for 5 minutes
In the meantime take care of the speck slice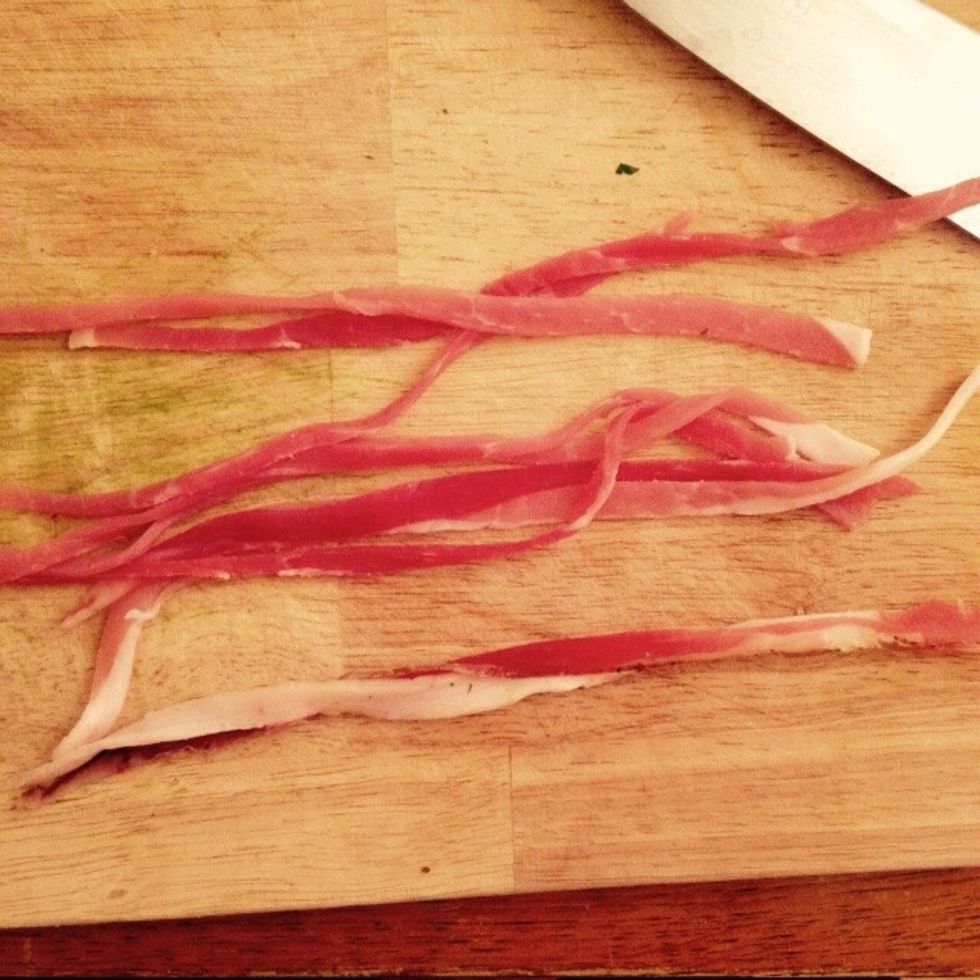 Cut it in strips lengthwise and then dice in the other direction, creating small pieces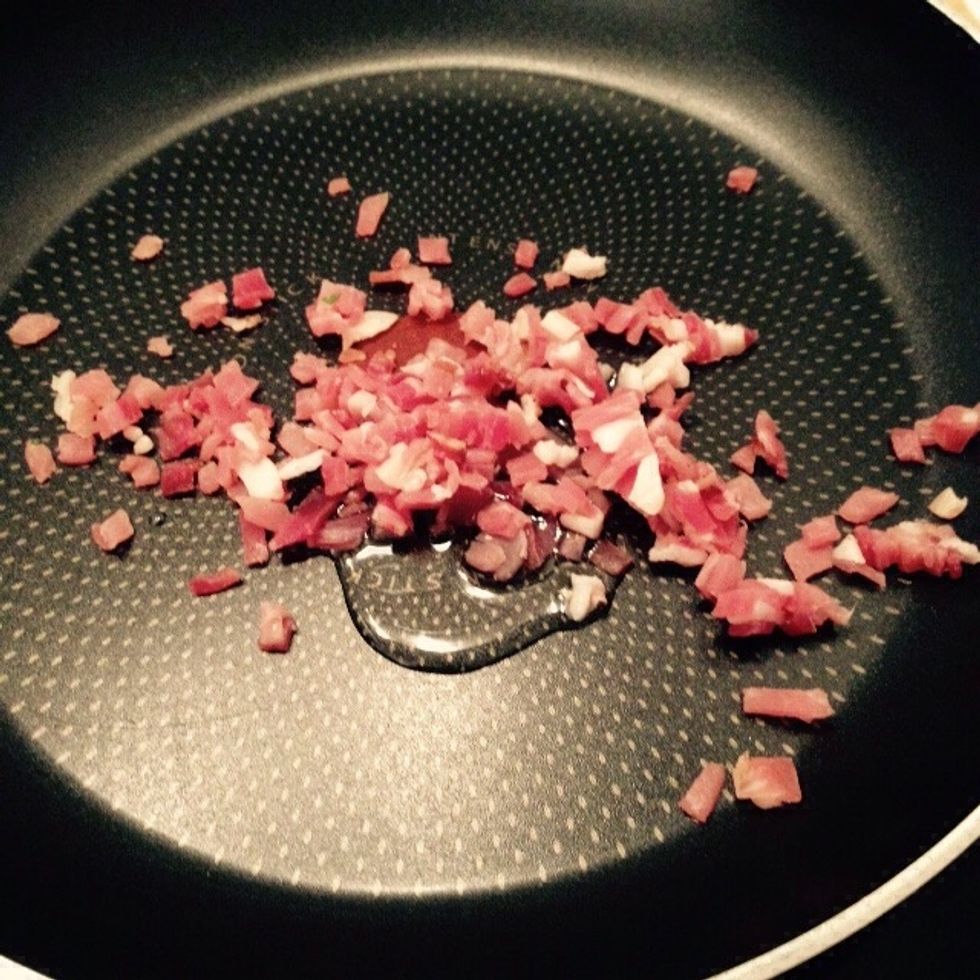 Add a tablespoon of sunflower seeds oil to a non stick pan and toss the speck inside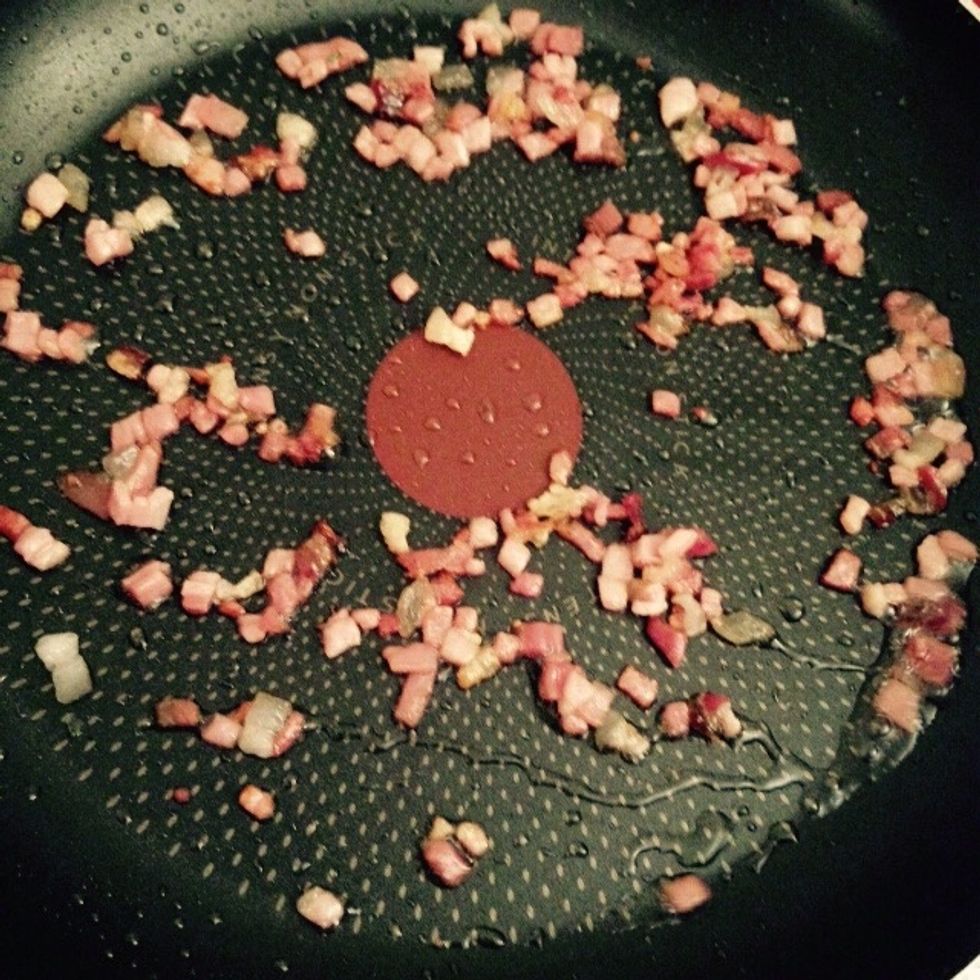 When the speck is crispy take it off the heat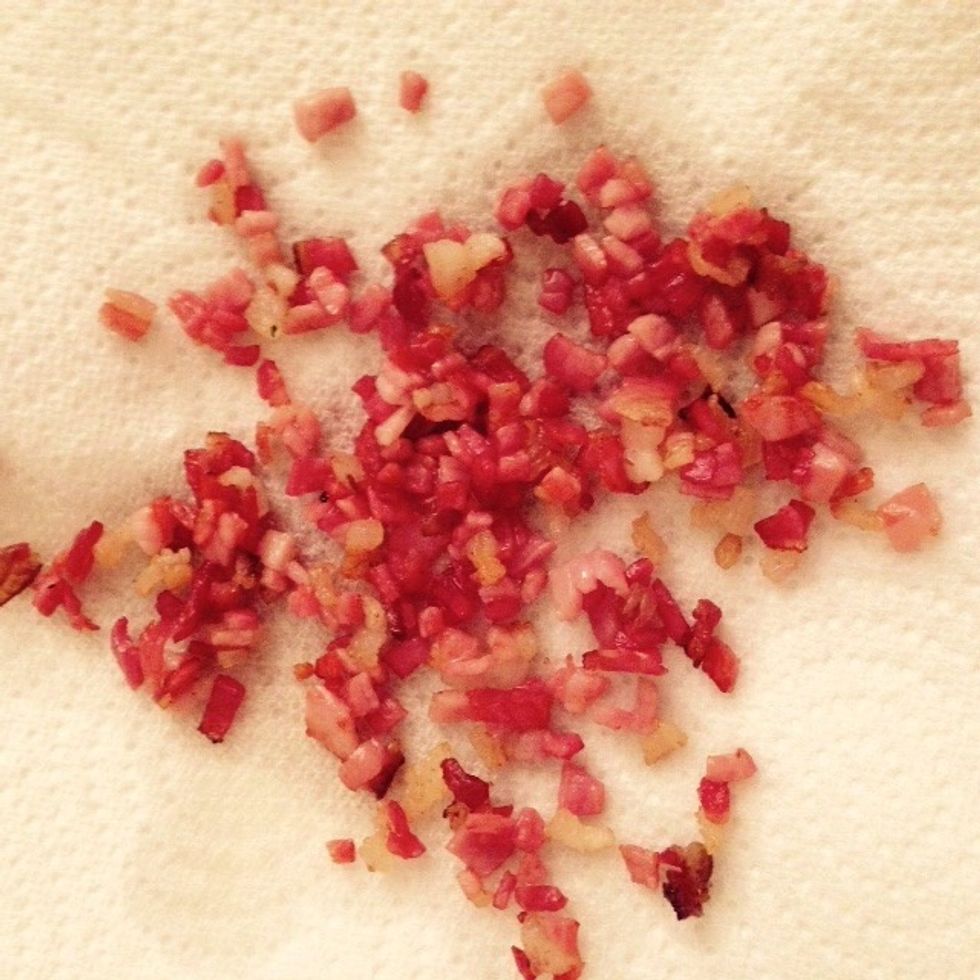 Transfer it on a plate with some kitchen paper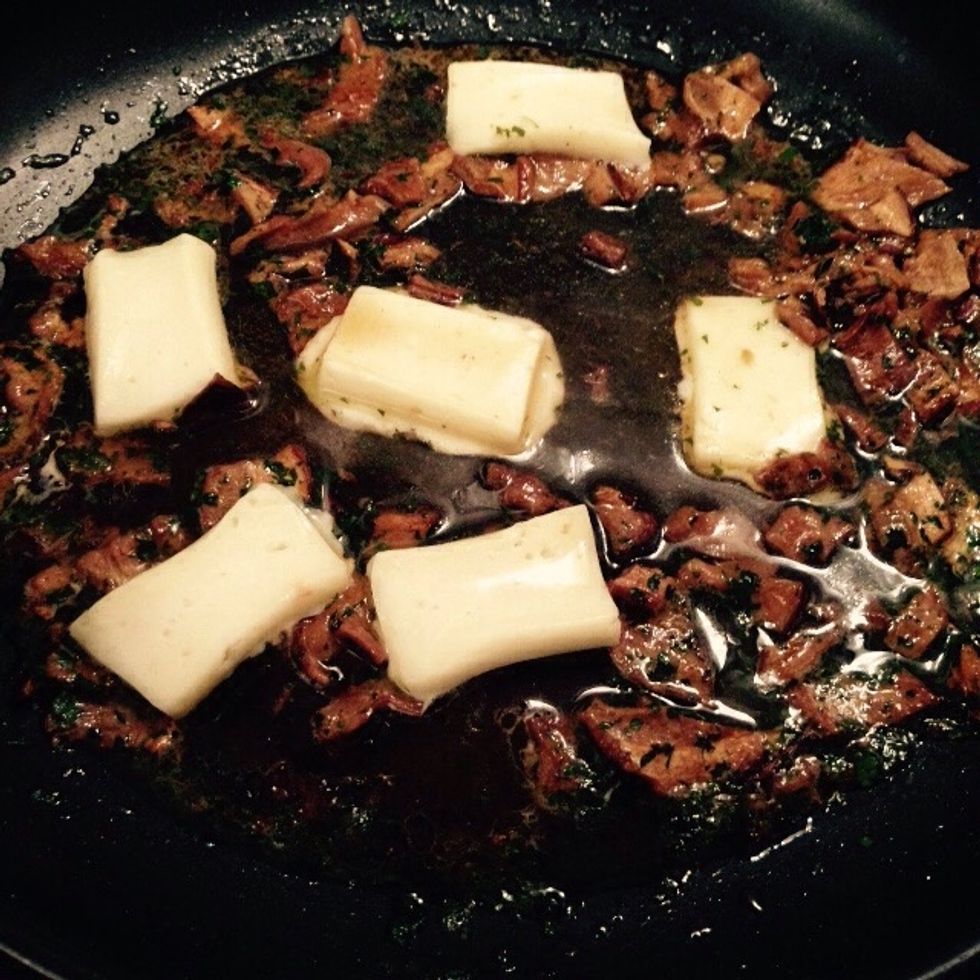 Cut the taleggio into small pieces and add it to the pan, add the wine and the remaining stock as well, lower the heat and let melt gently.
As the taleggio starts melting, stir a couple of times to even out the sauce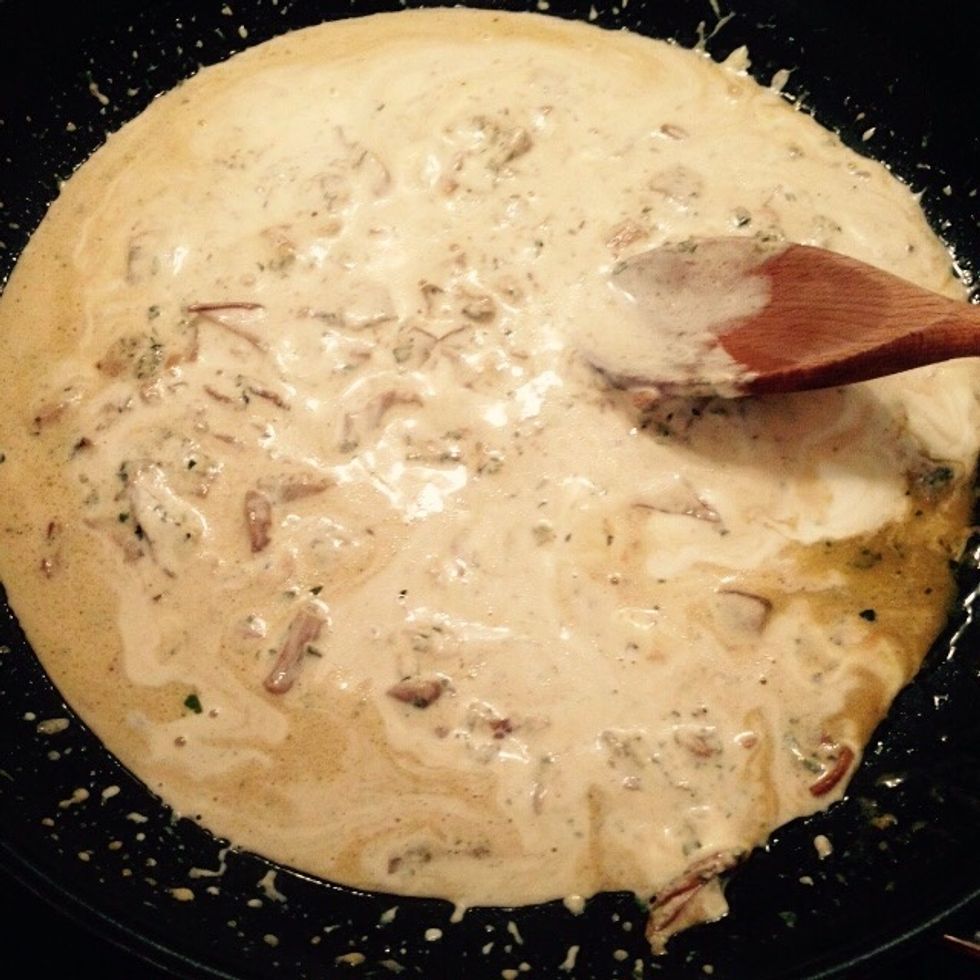 Then add the cooking cream and cook until reduced to the desired consistency.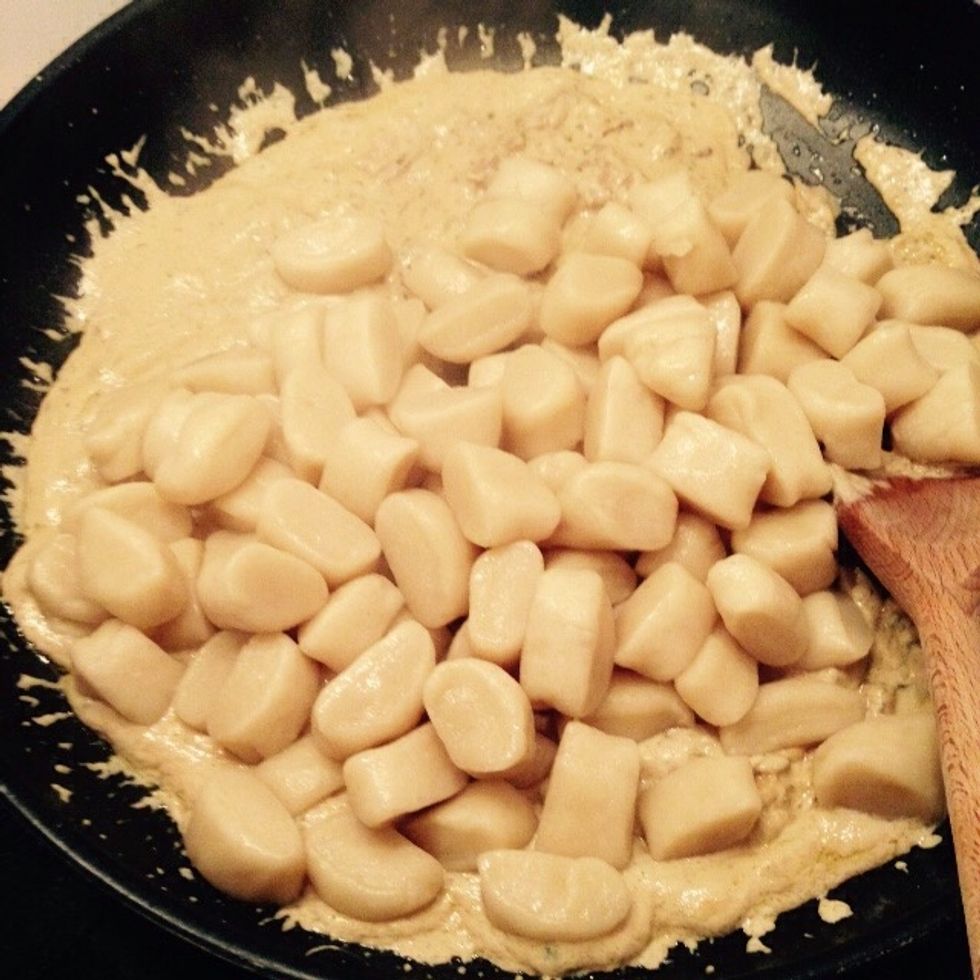 Drain the gnocchi and add to the pan with the sauce. (You can find how to make gnocchi among my other guides)
Plate at the center, grate some fresh parmesan on top, and dust with the crispy speck. Garnish with some parsley leaves.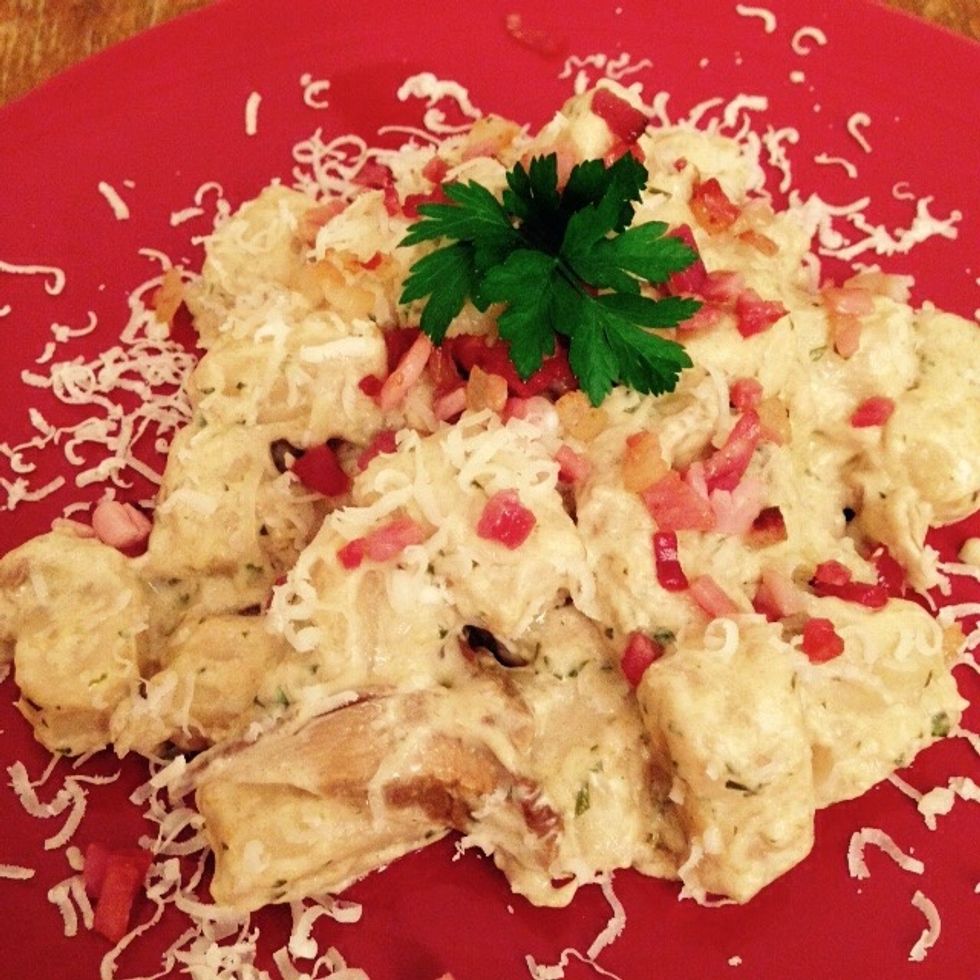 Enjoy!
300.0g Gnocchi
50.0g Dried Porcini (Cep mushroom)
Parsley
1.0 Garlic clove
150.0g Taleggio
200.0ml Cooking Cream
50.0ml White wine
100.0ml Vegetable stock
1.0 Speck Slice (thick)
Olive oil
Gioele Nunziatini
Italian born and raised, I moved abroad to pursue a career in engineering. Cooking is what brings me back to my origins, to the flavors of my parents' farm.