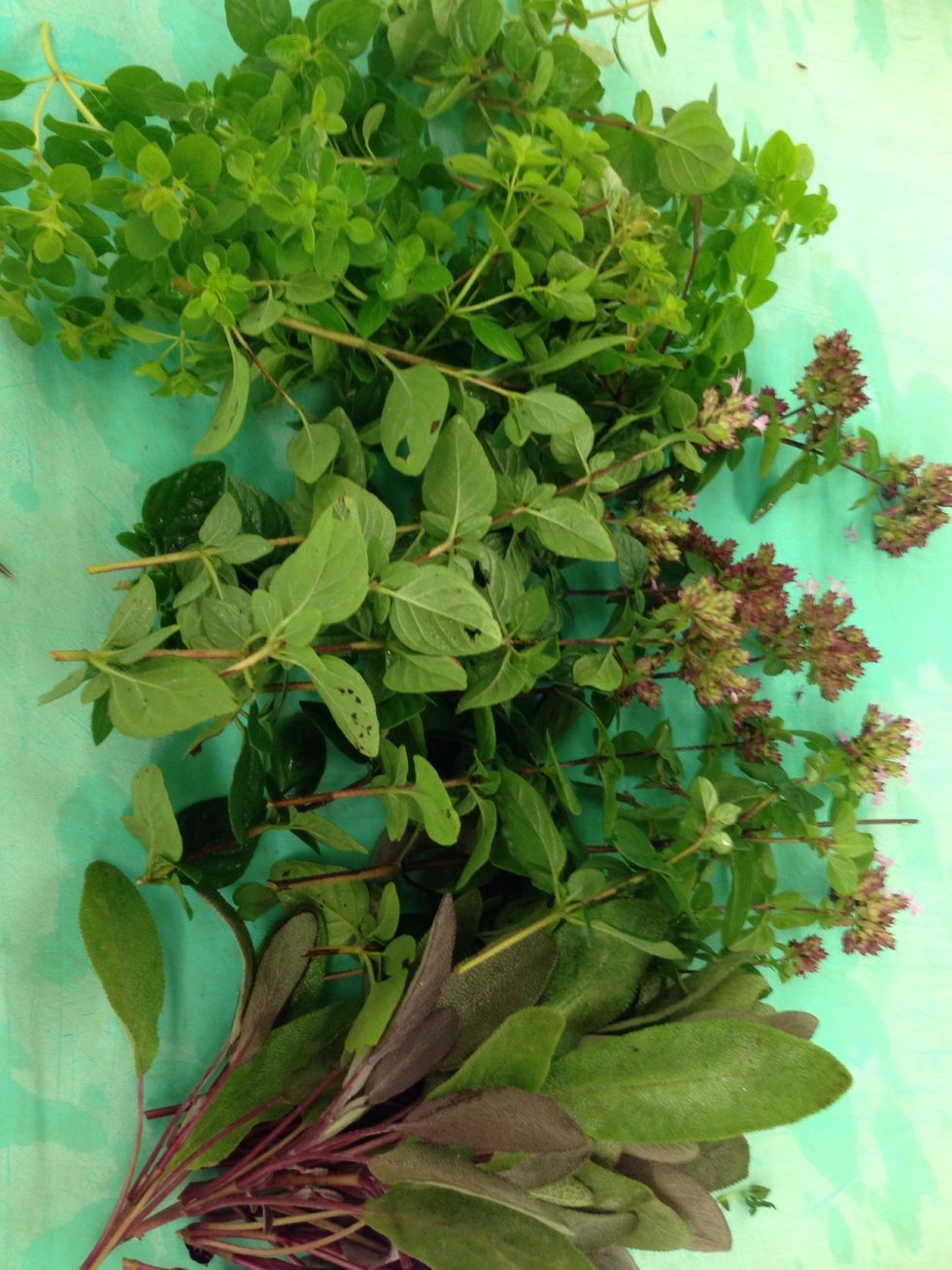 The herbs, gathered these from the herb garden.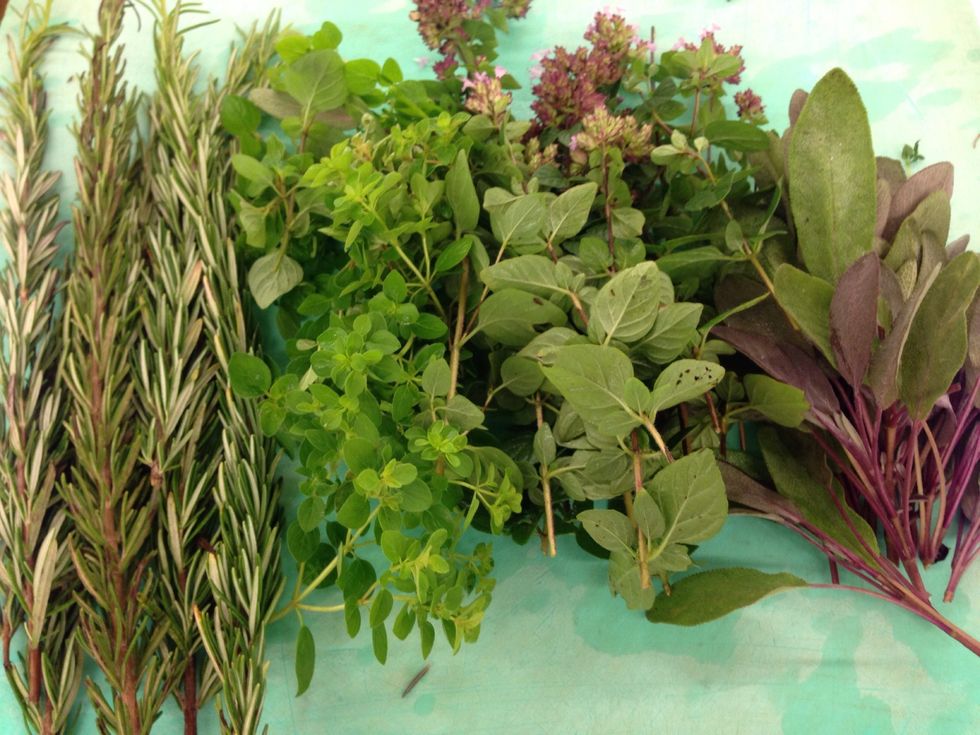 Rosemary on the left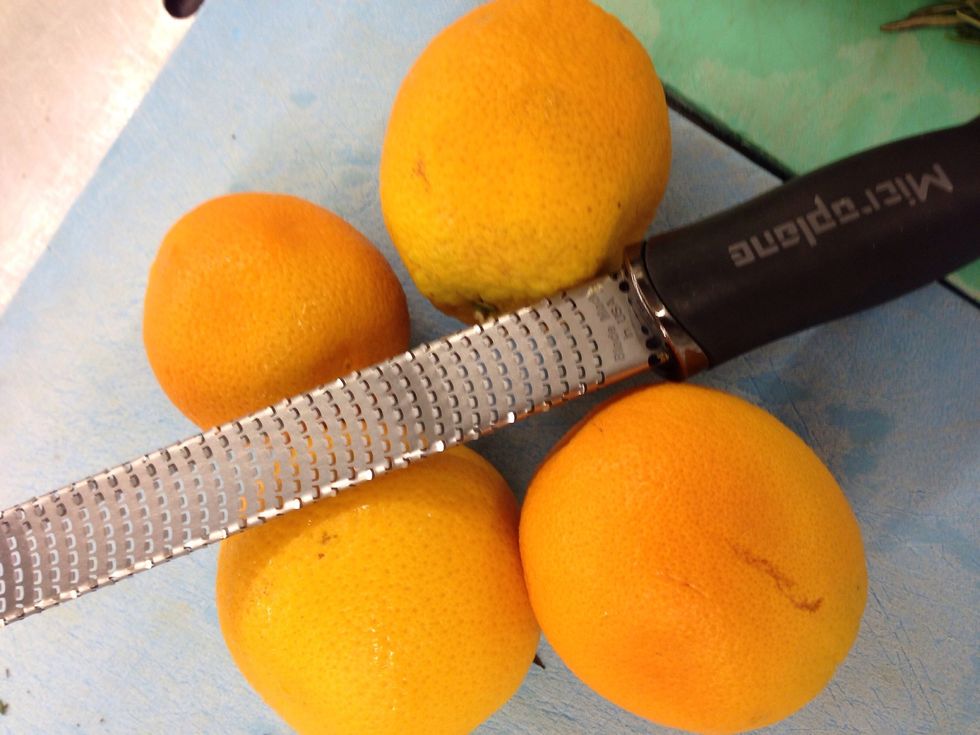 Use a micro plane to zest the orange.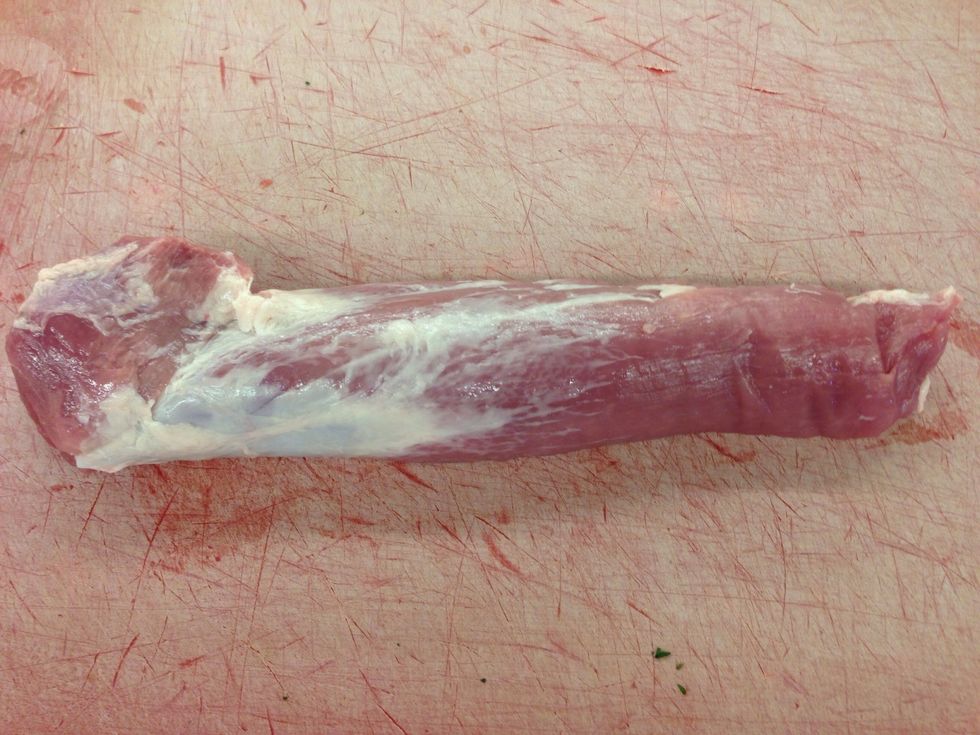 Pork tenderloin.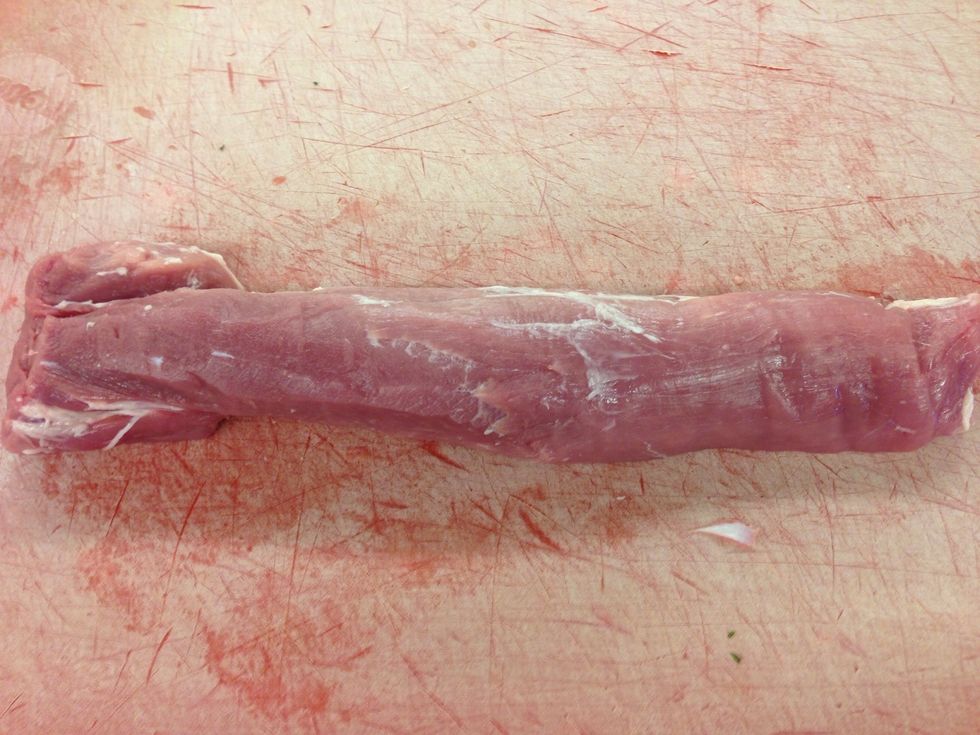 Remove silver skin.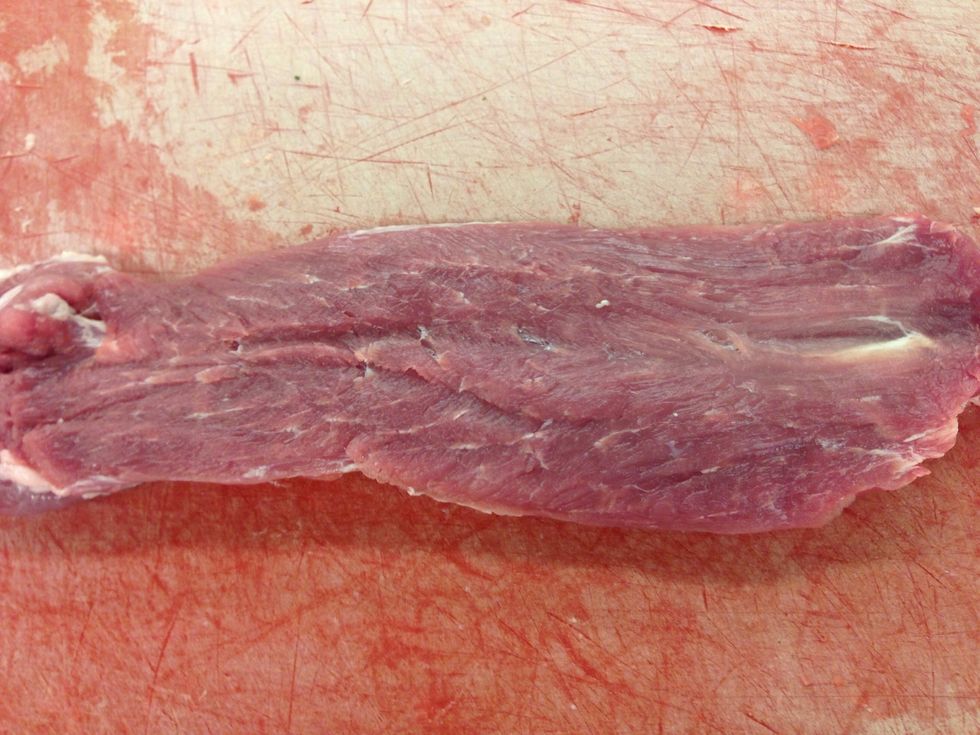 Cut from end to end, and butterfly.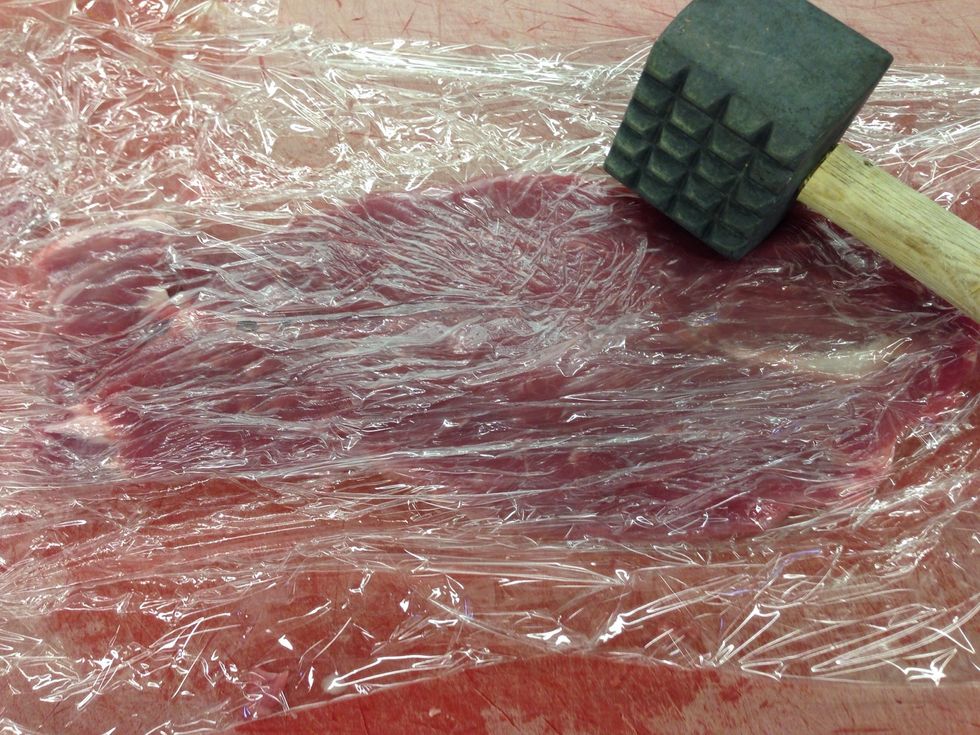 Cover with plastic wrap and gently pound the tenderloin until it's flat.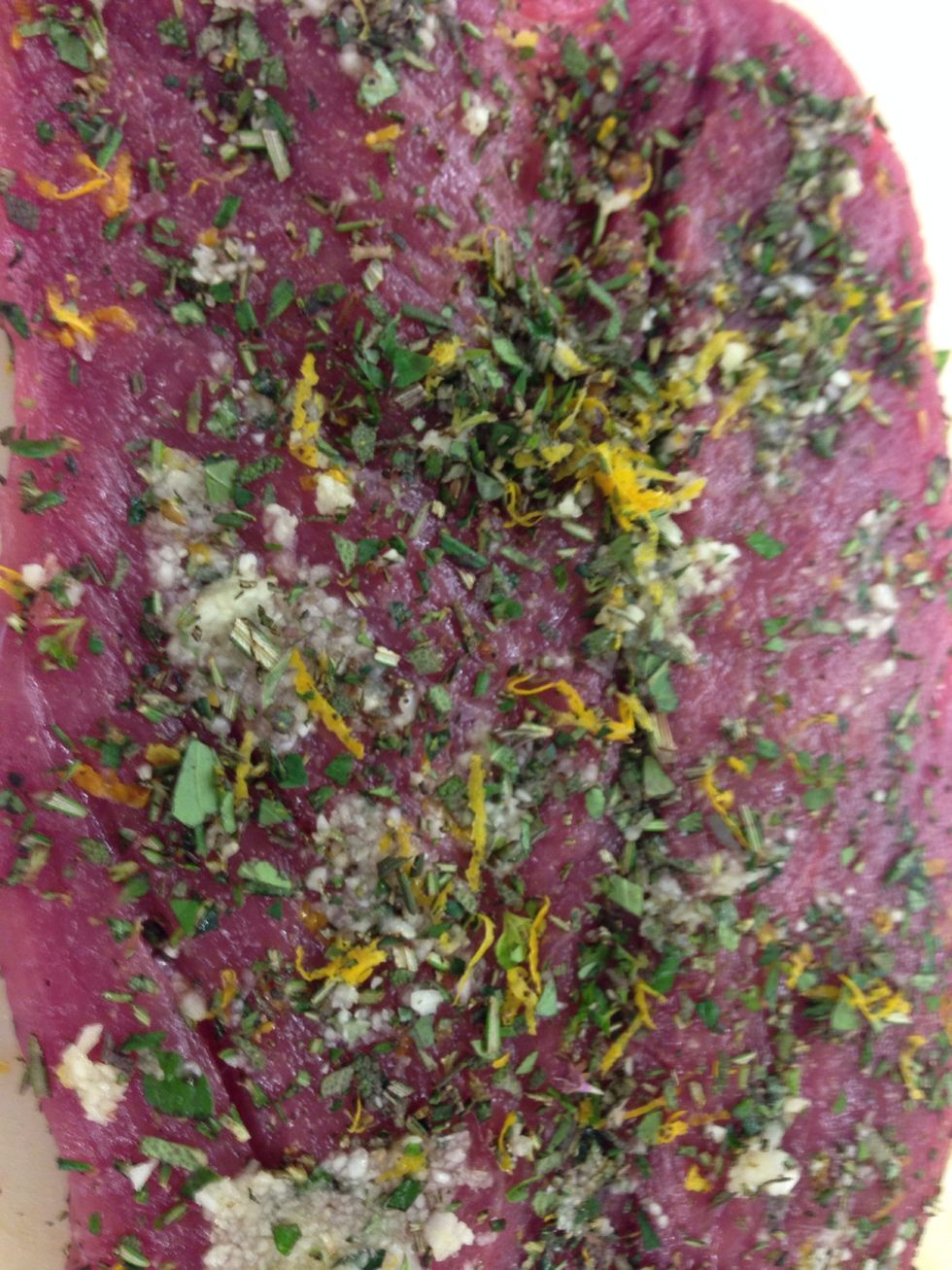 Sprinkle a layer of chopped herbs, orange zest, minced garlic over the top of the flattened pork tenderloin.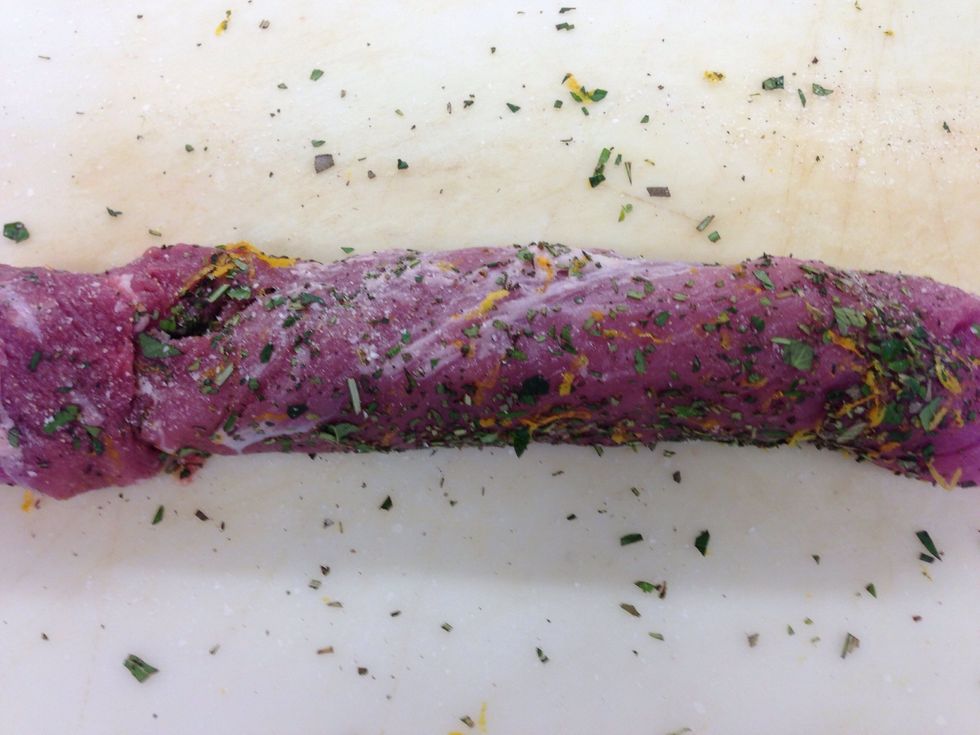 Roll the tenderloin up, jelly roll style.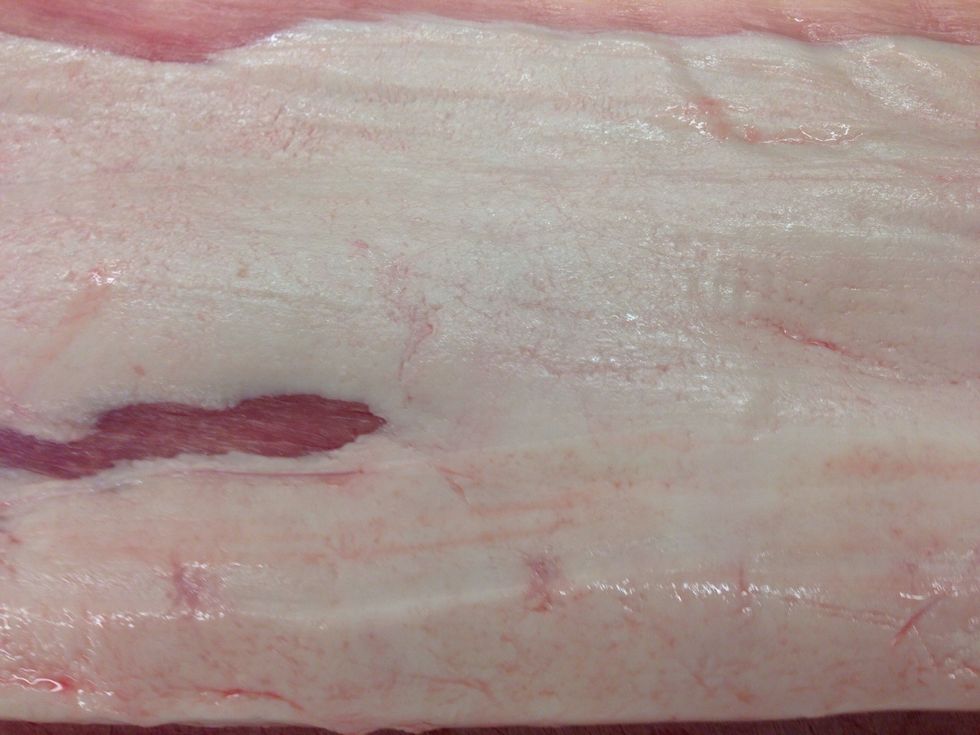 Pork belly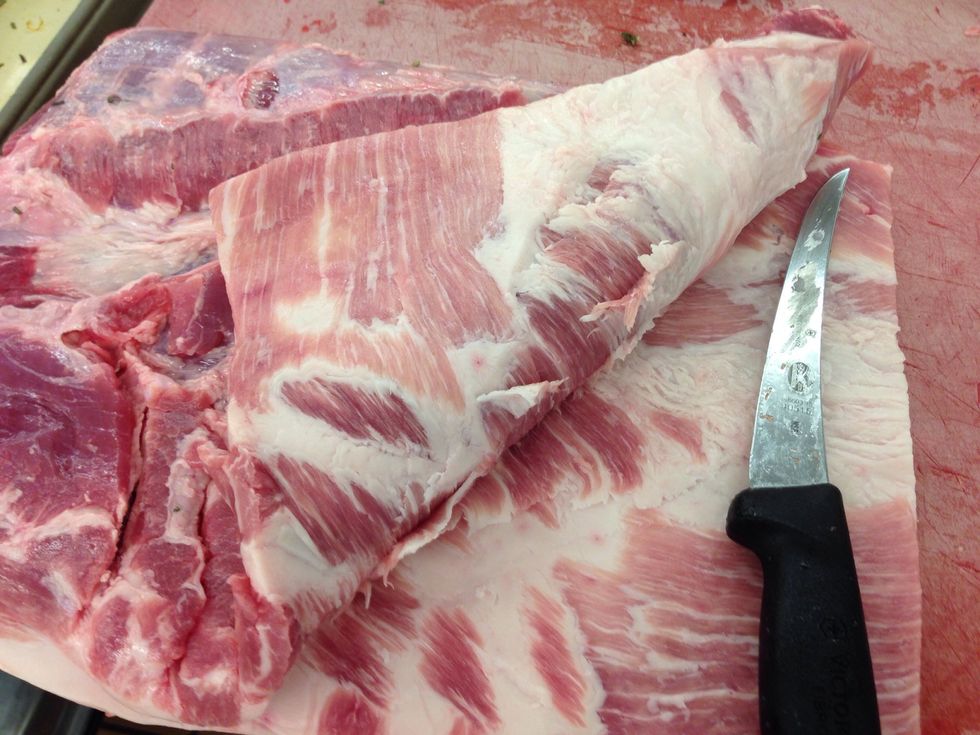 Lay the pork belly on a cutting board and With a sharp knife split the pork belly in half.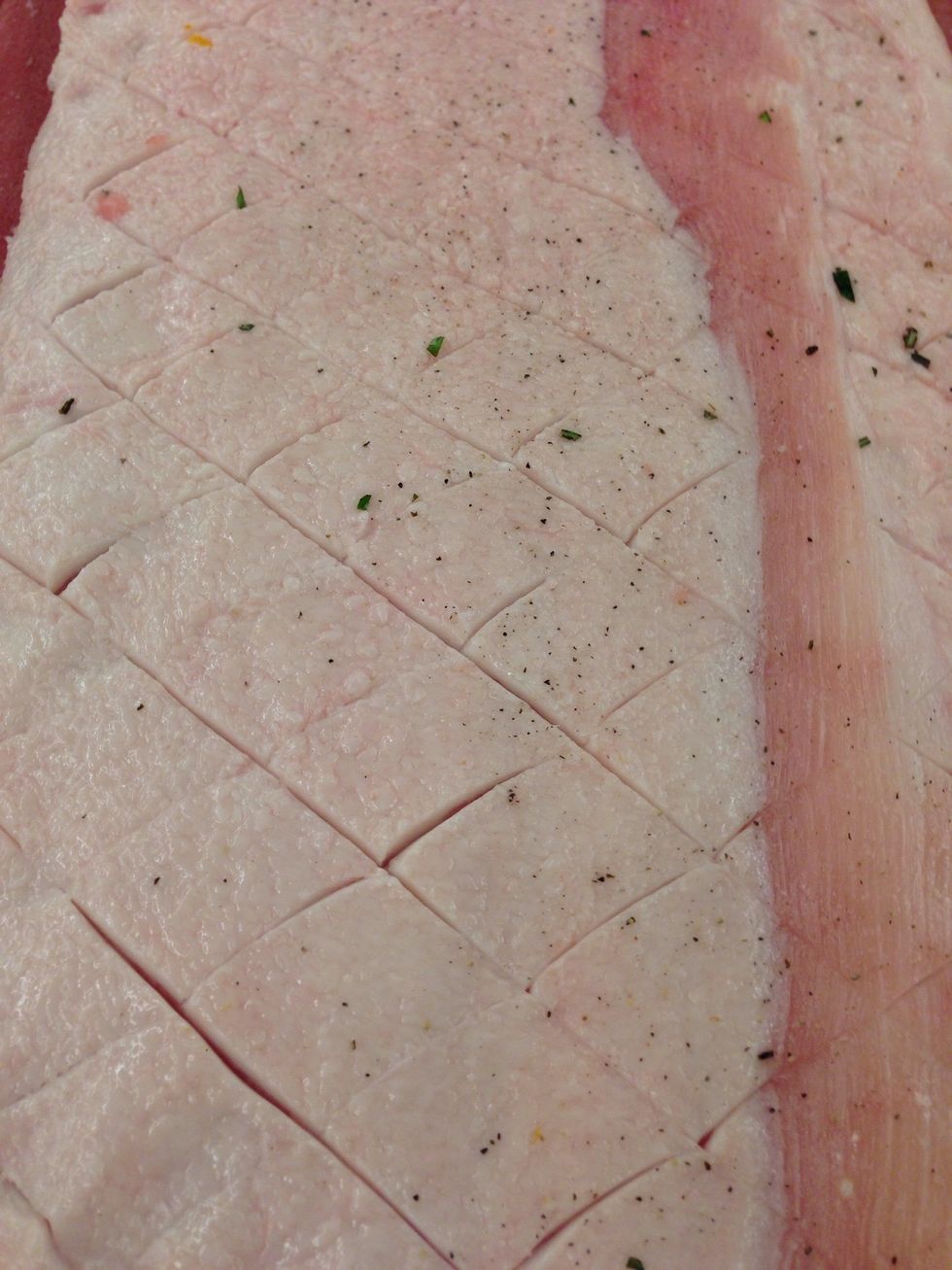 Score the pork belly about 1/8 of an inch deep with a sharp knife or clean razor blade.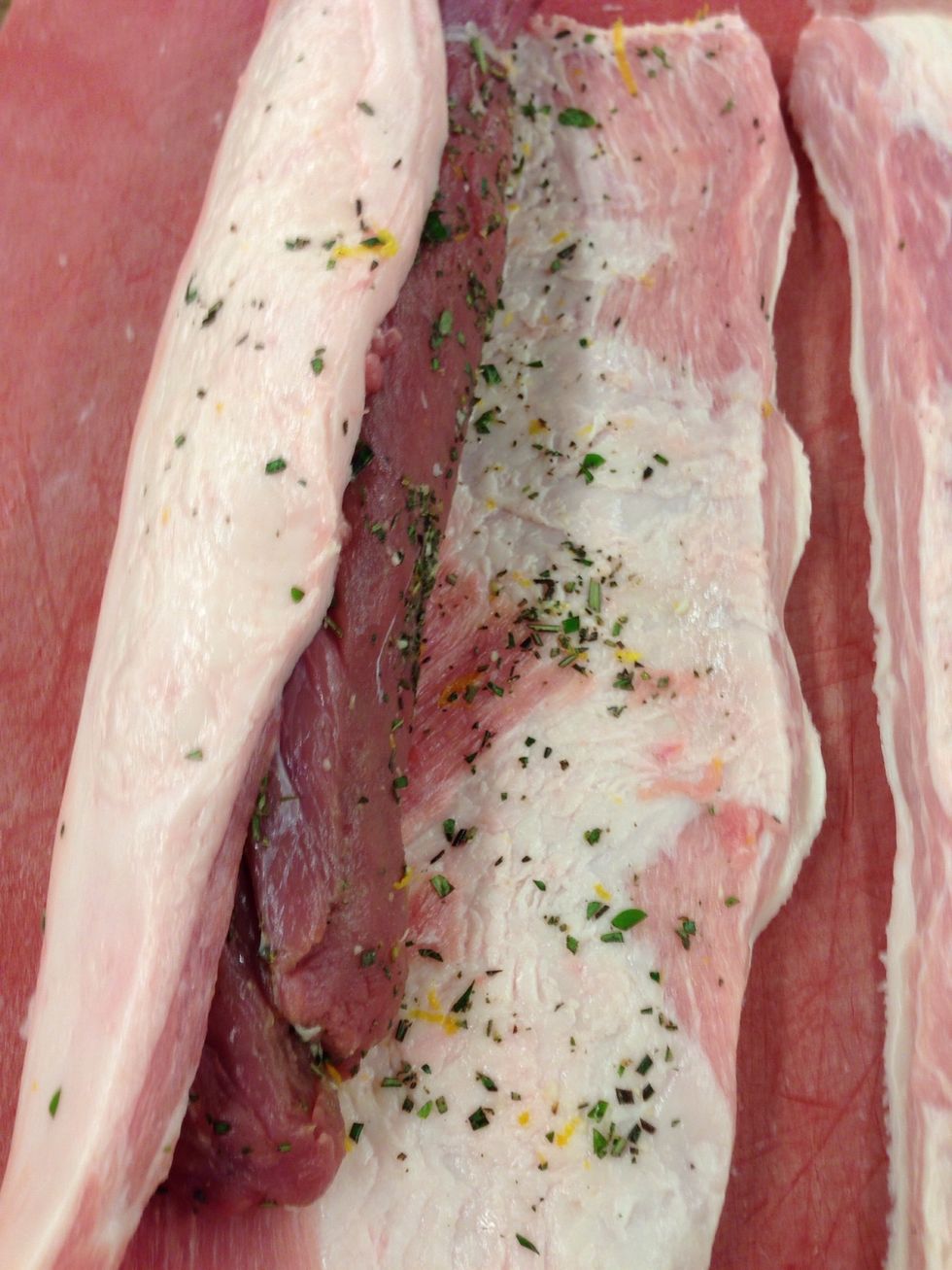 Lightly pound the pork belly with a meat mallet to even out thickness. Salt and pepper the pork belly and pork loin. Place the tenderloin inside and roll up.
This is after it is rolled.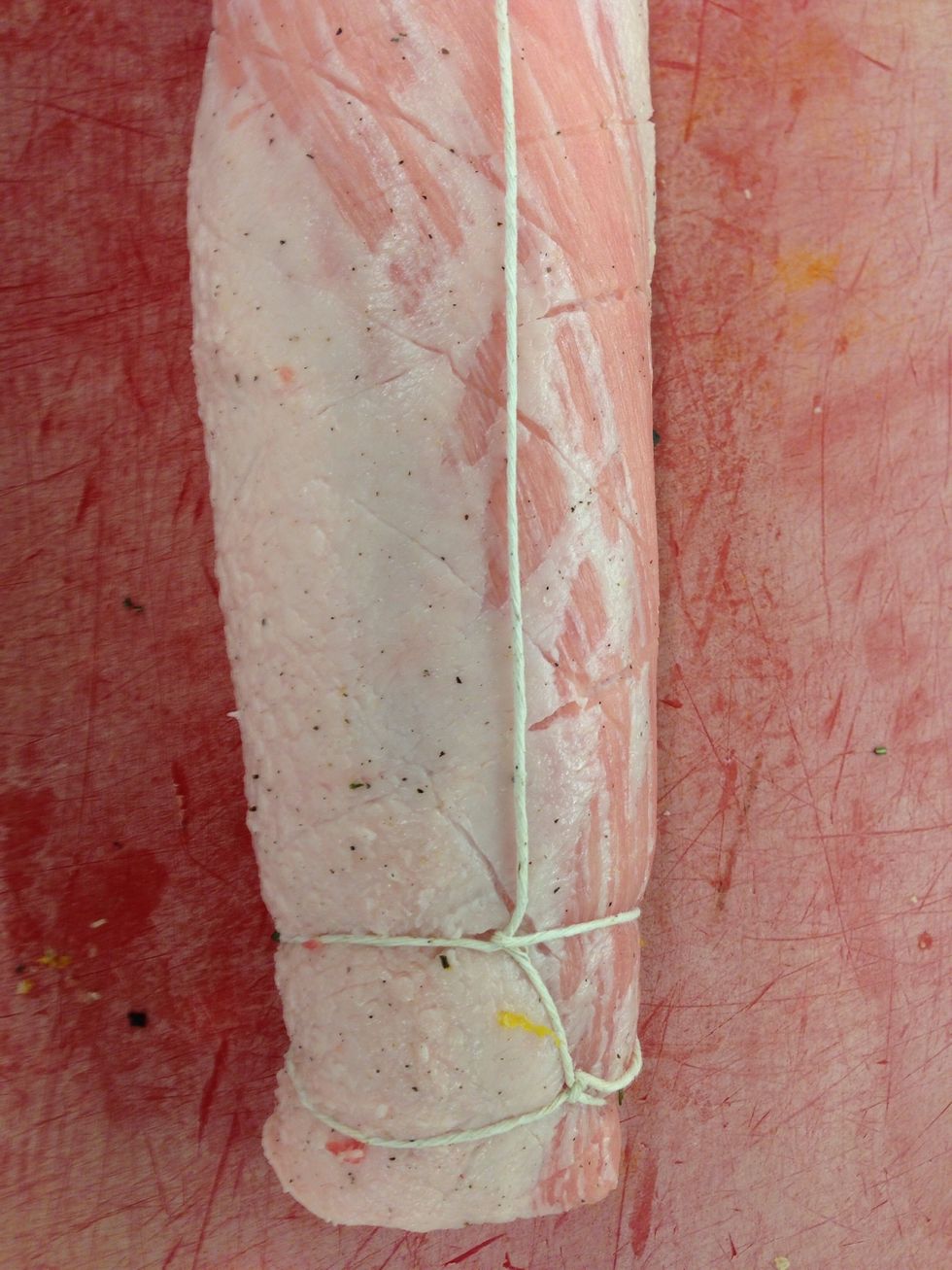 Truss with butchers twine.
After trussing, place in the refrigerator for 24-48 hours. Uncovered.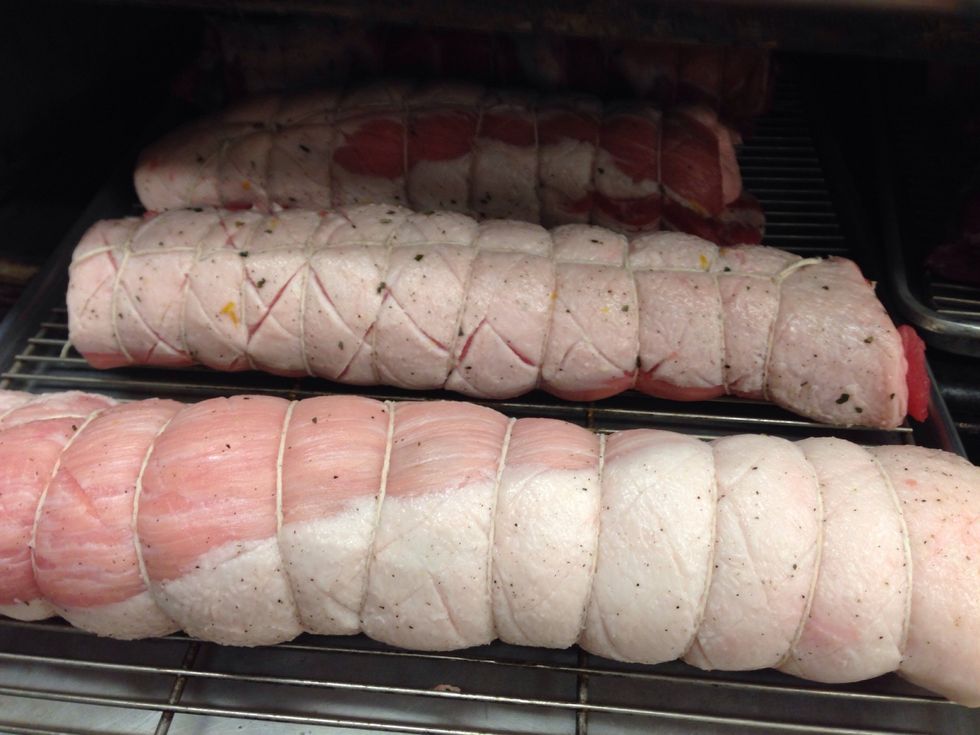 Place on a wire rack and roast at 475 degrees for 1 hour or until golden brown.
When Porchetta is golden brown, reduce oven temperature to 250 degrees and let cook for 2-3 hours.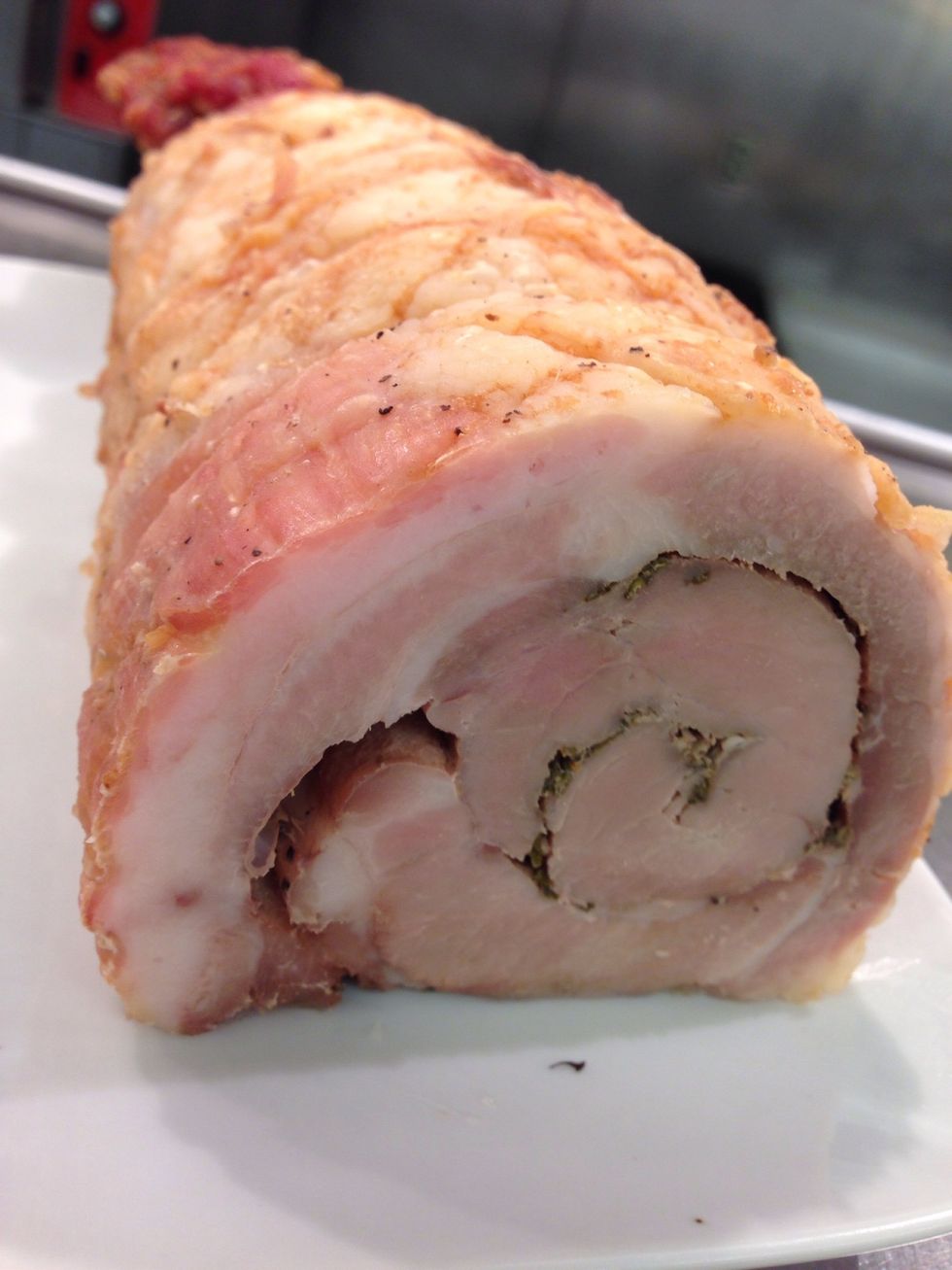 Remove twine, let rest for 20 minutes. Slice and serve. Or chill and slice for sandwiches.
I served it for a wine dinner with spaghetti squash, charbroiled baby carrot, broccolini and red wine currant reduction.
1.0bnch Fresh sage
1.0bnch Fresh oregano
1.0bnch Fresh rosemary
1.0 Orange
2.0Tbsp Minced garlic
1.0 Whole pork tenderloin
2.0lb Fresh pork belly
2.0Tbsp Kosher salt
2.0Tbsp Ground black pepper
Butchers twine