Recipe 137 from Pleyn Delit: Medieval Cookery for Modern Cooks by Hieatt, Hosington and Butler.
44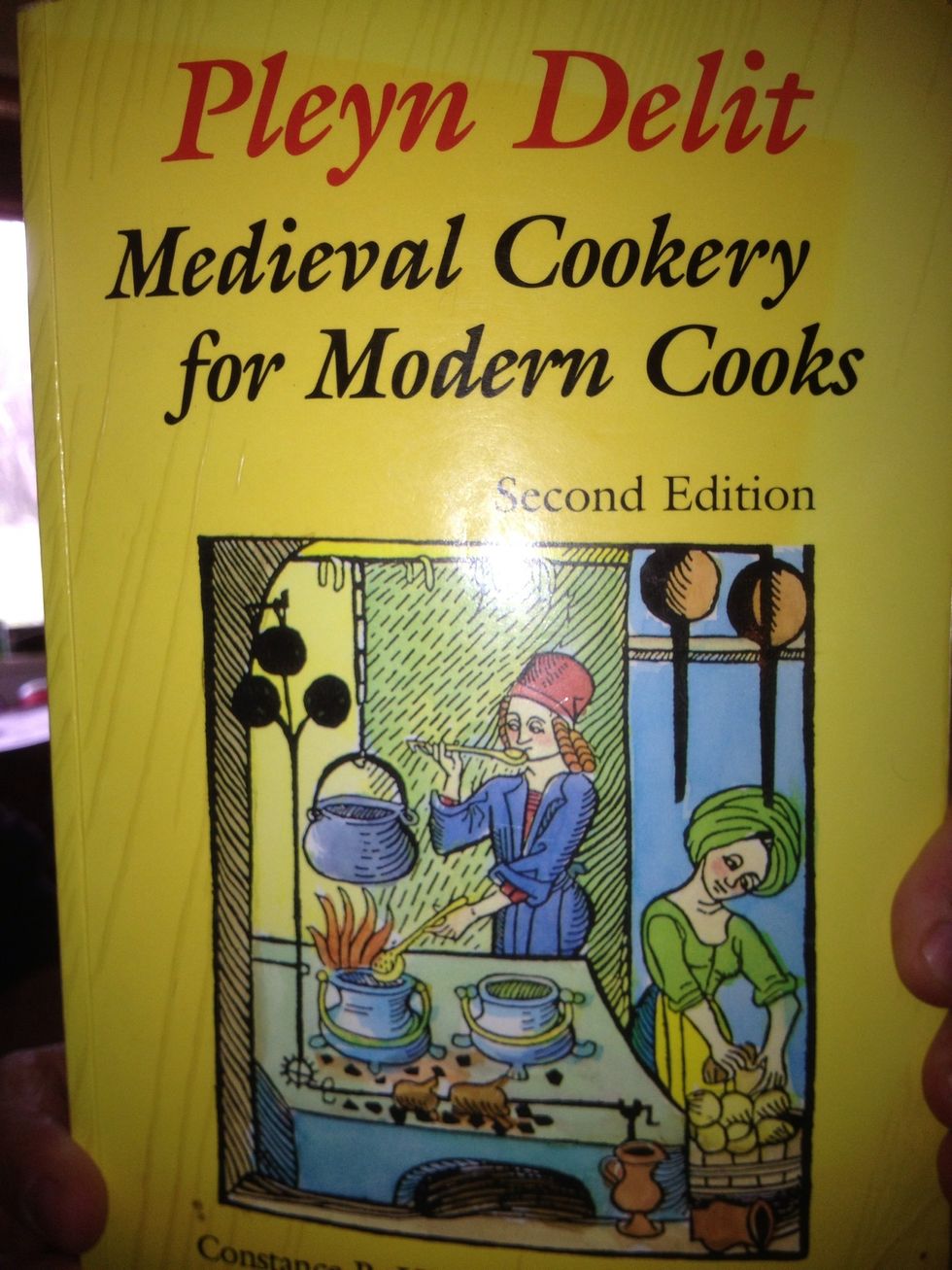 This is one of my favourite books with replicas of the original recipes as well as modern translations. Worth buying.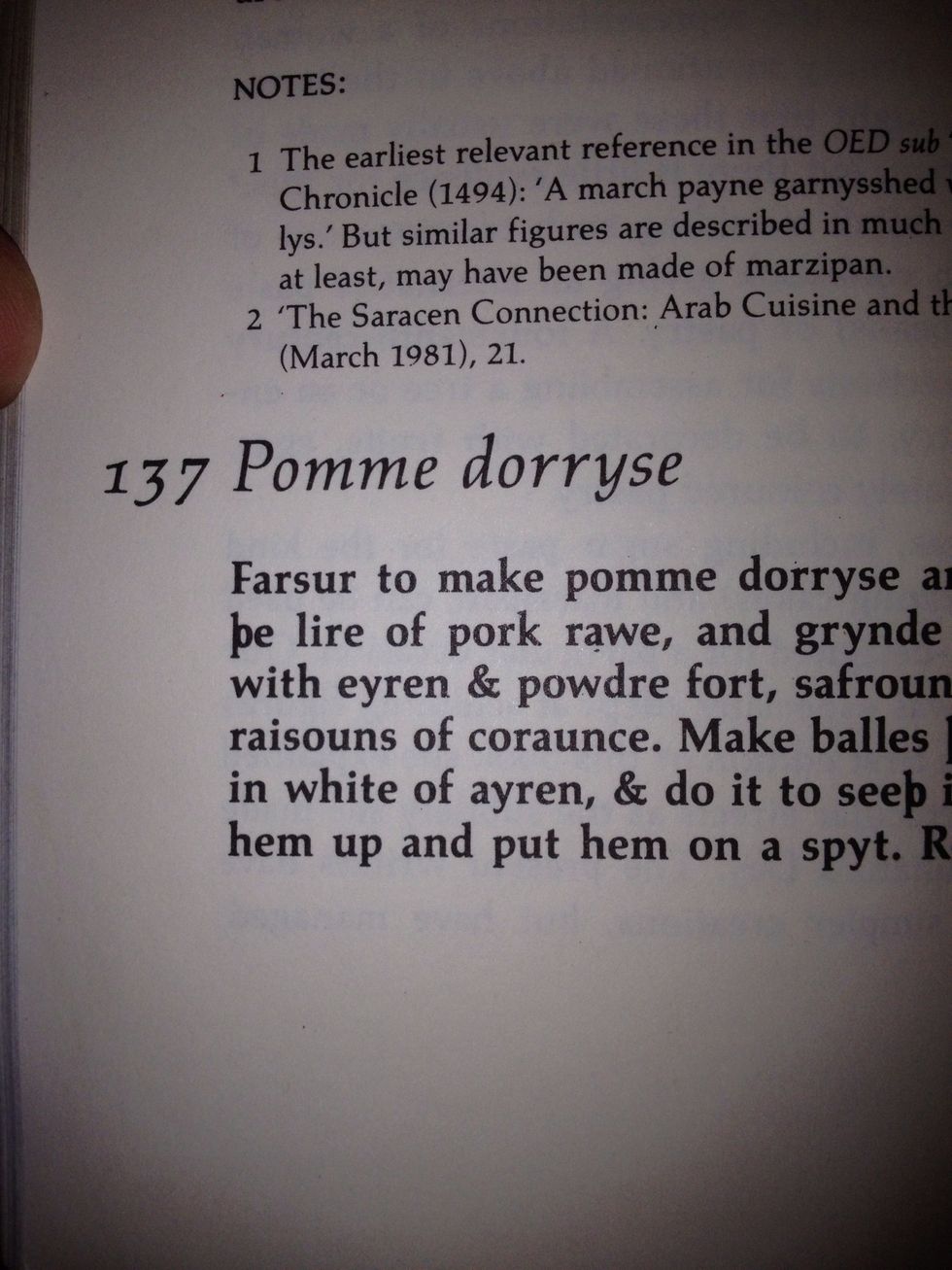 Don't stress about reading the original text unless that's your sort of hobby.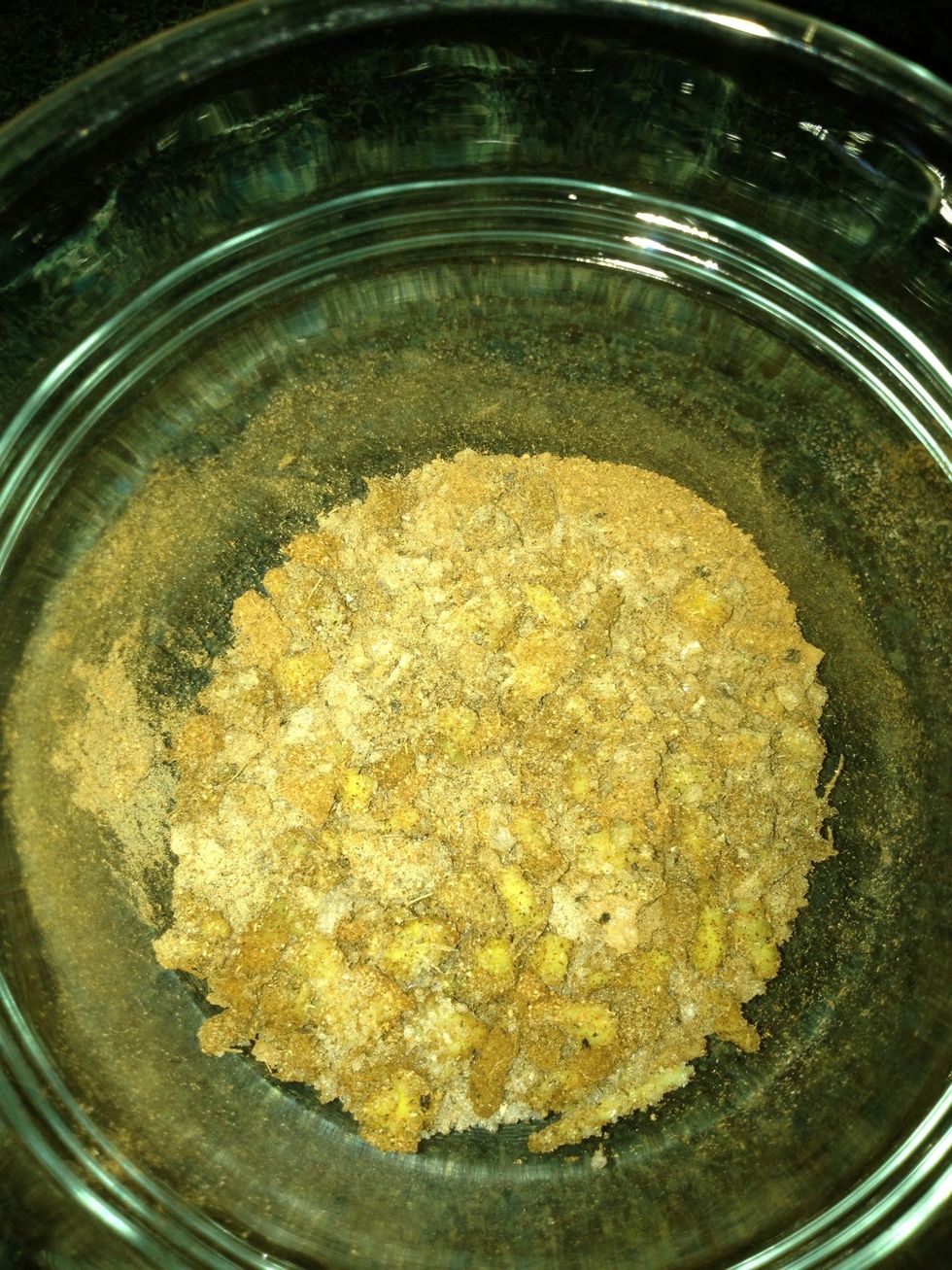 Blend all the spices together in one bowl ready to use later and to allow the flavours to infuse.
Mix the two types of mince together in one bowl.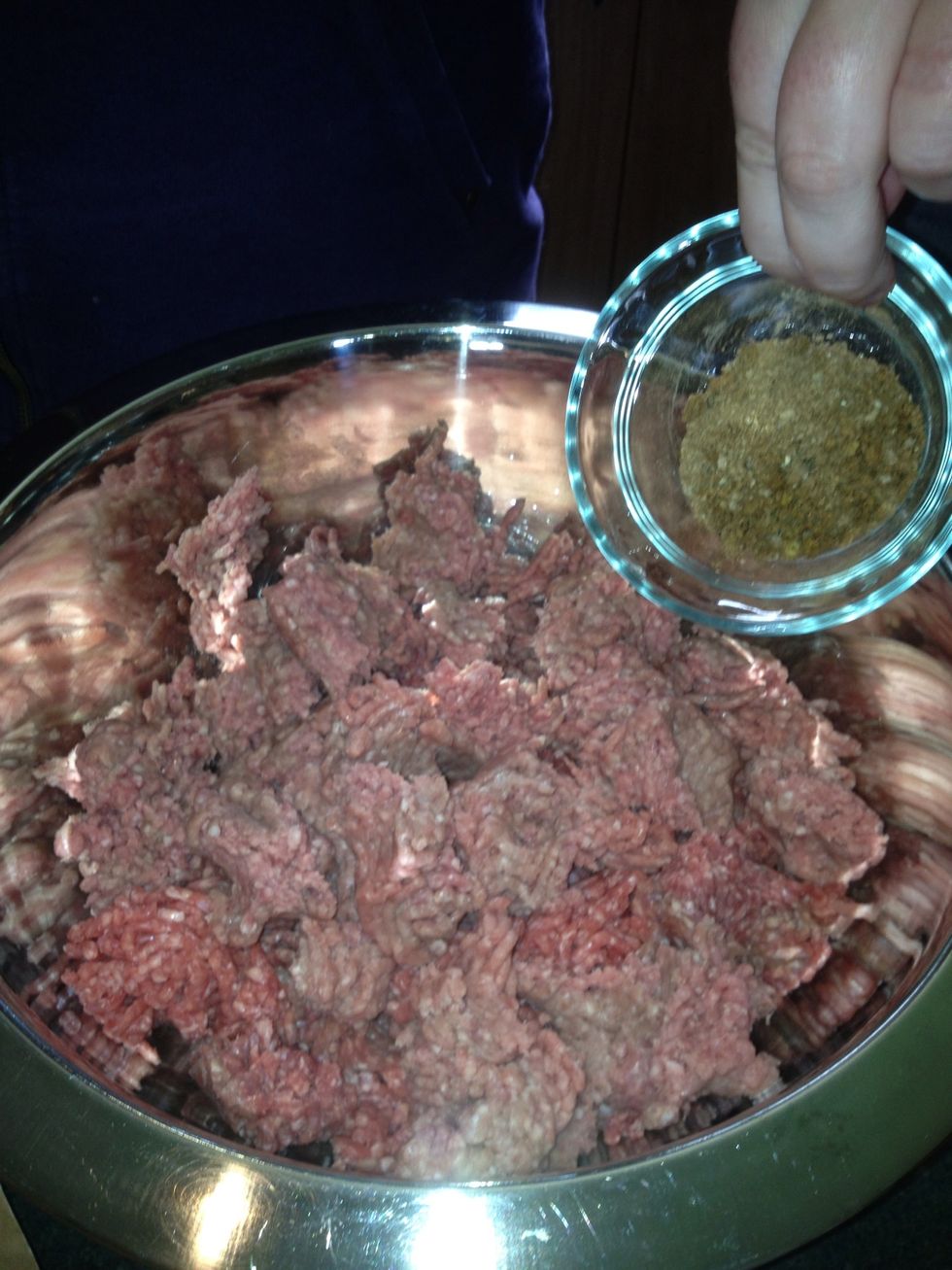 Add the spices and mix them through by hand.
Mix in the currents so they are evenly spread.
Really get your hands in there and blend it all through.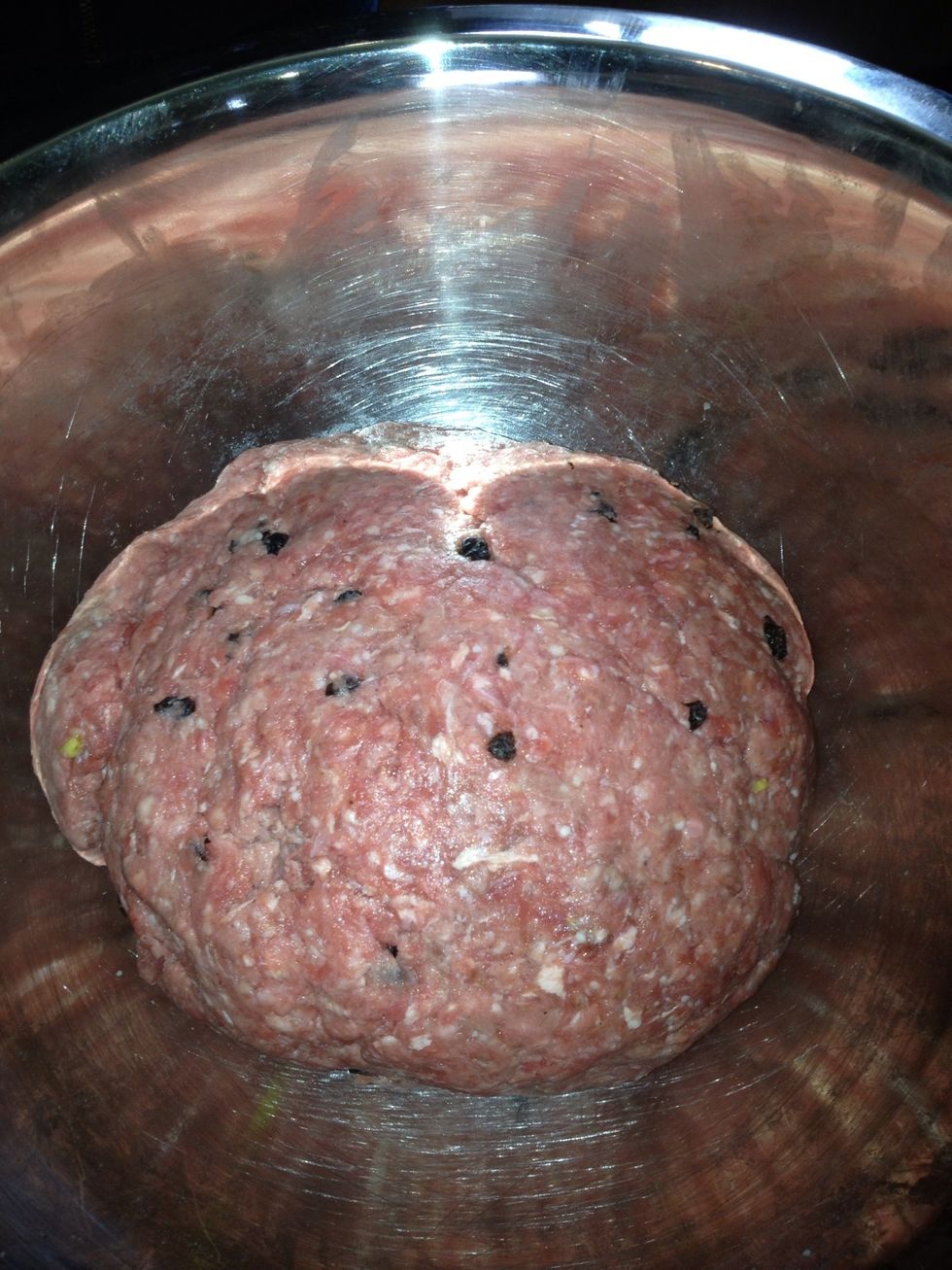 Allow the meat to rest, chilled in the fridge.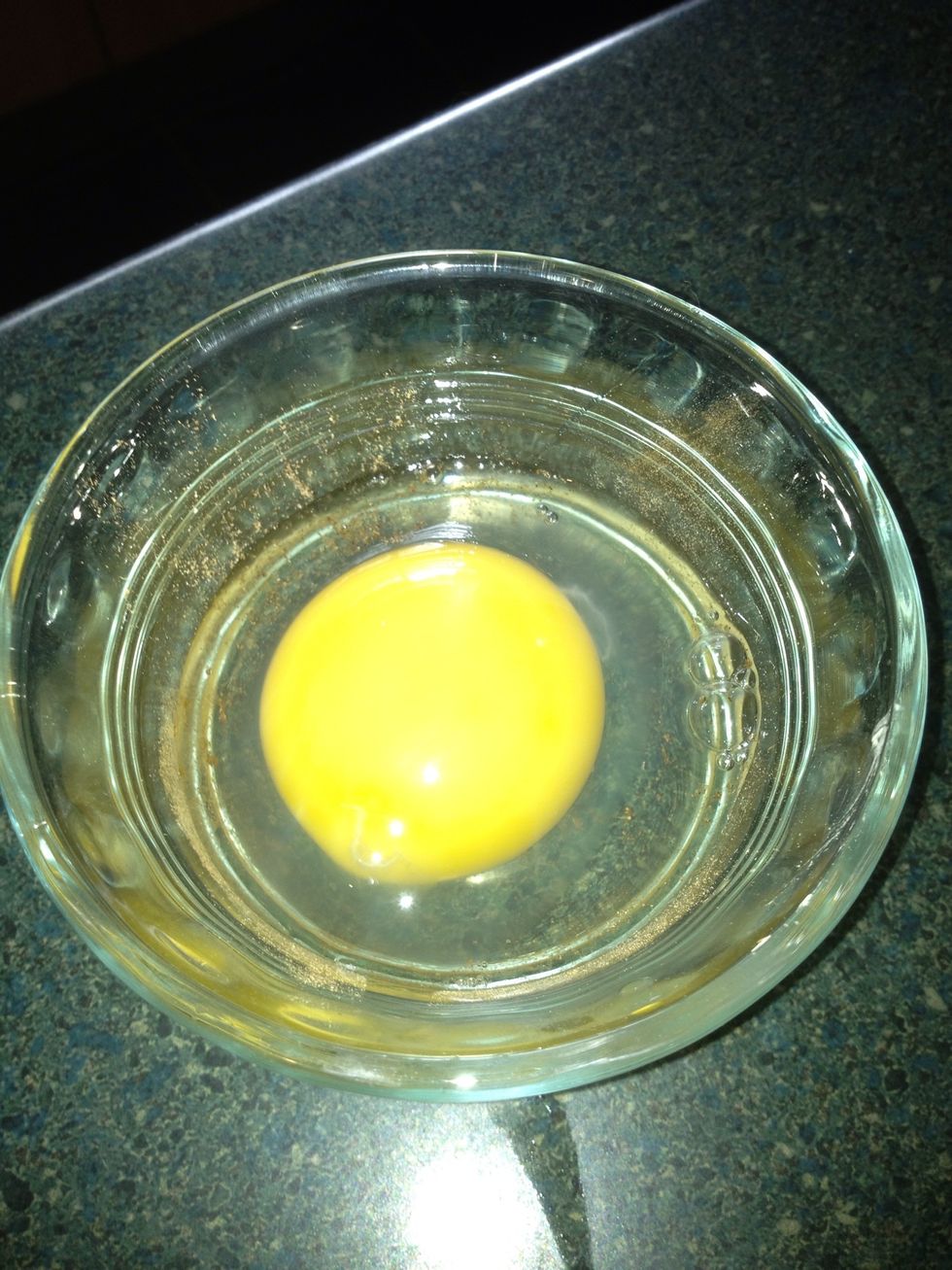 For this recipe, I used home laid duck eggs for their rich colour.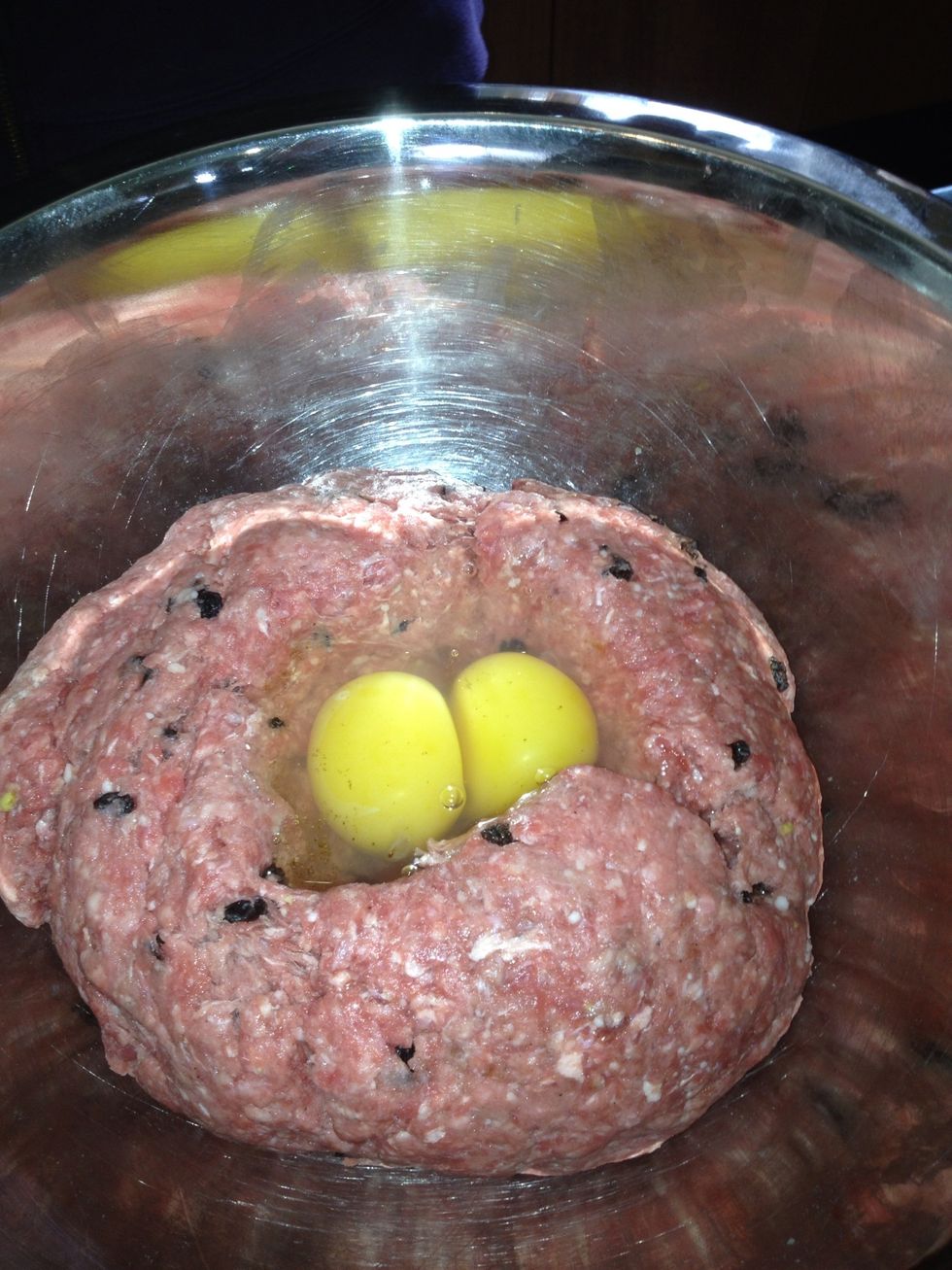 Make a space in the middle and add the two eggs.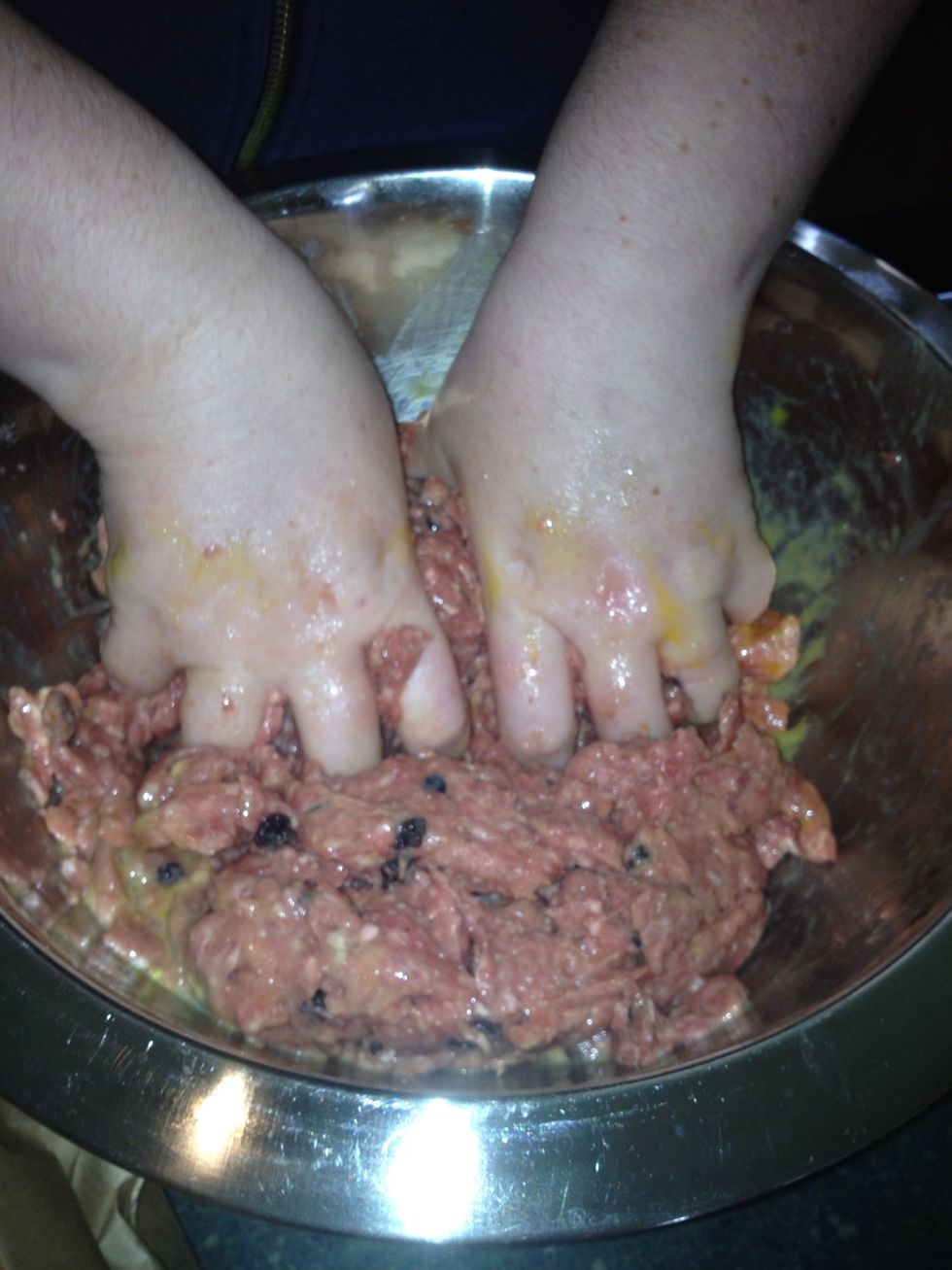 It's mucky work but always best to mix them into the meat.
Form small meat balls by hand.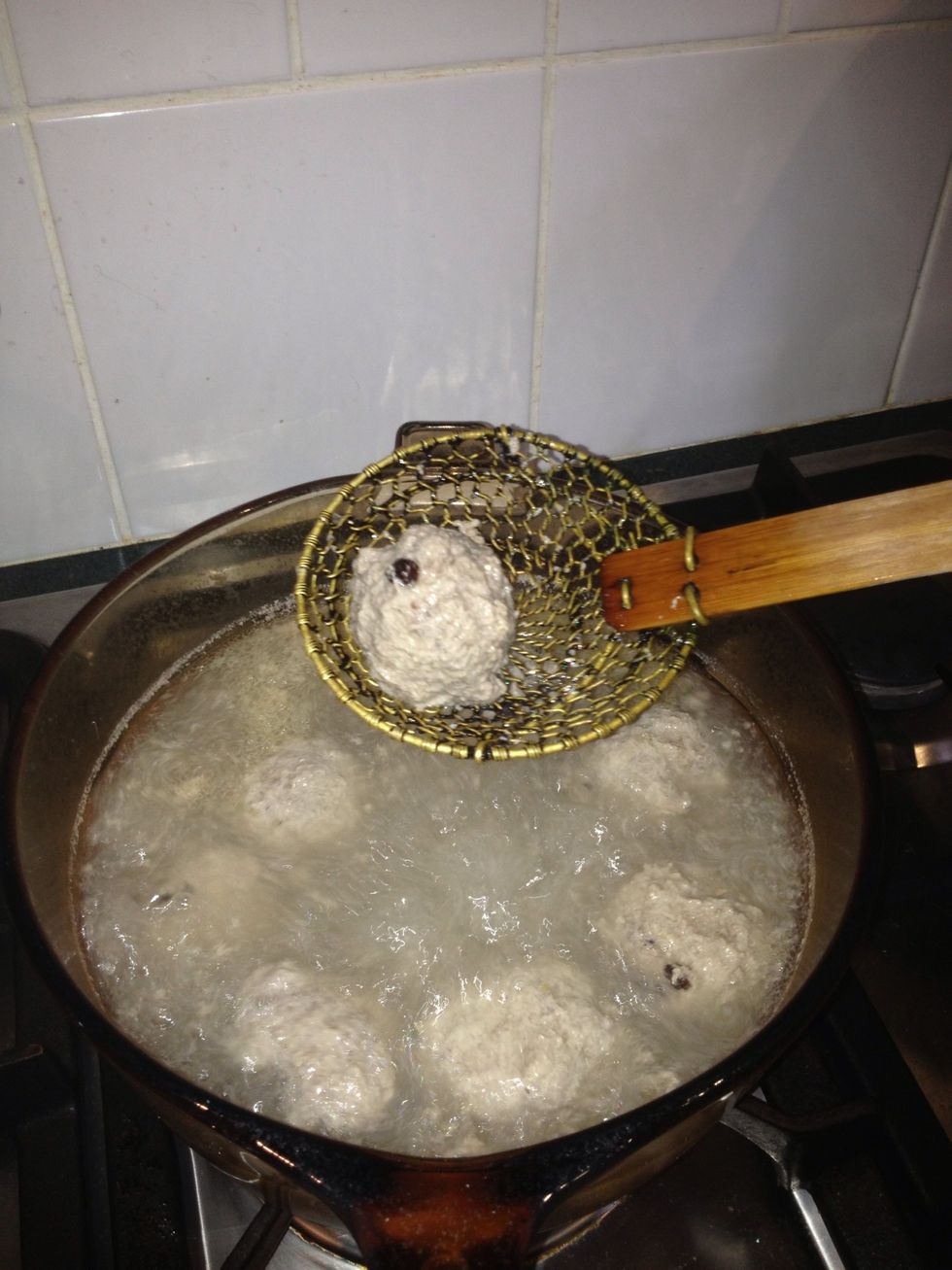 Part cook the meat balls in salted water for about 10 minutes.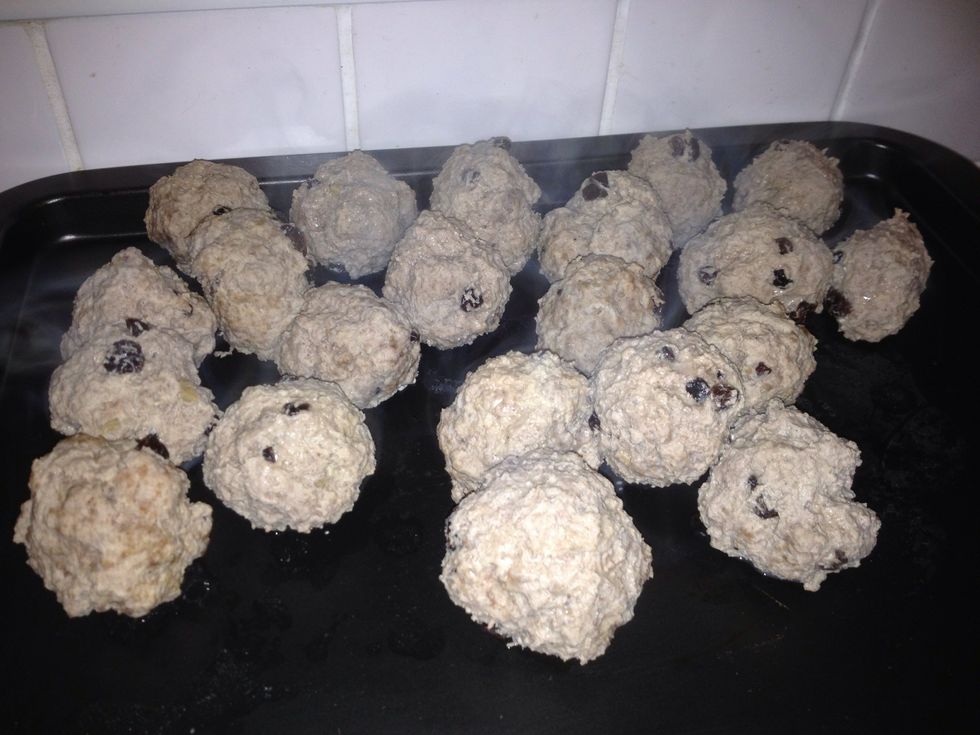 Drain thoroughly and set aside while parboiling the remaining balls.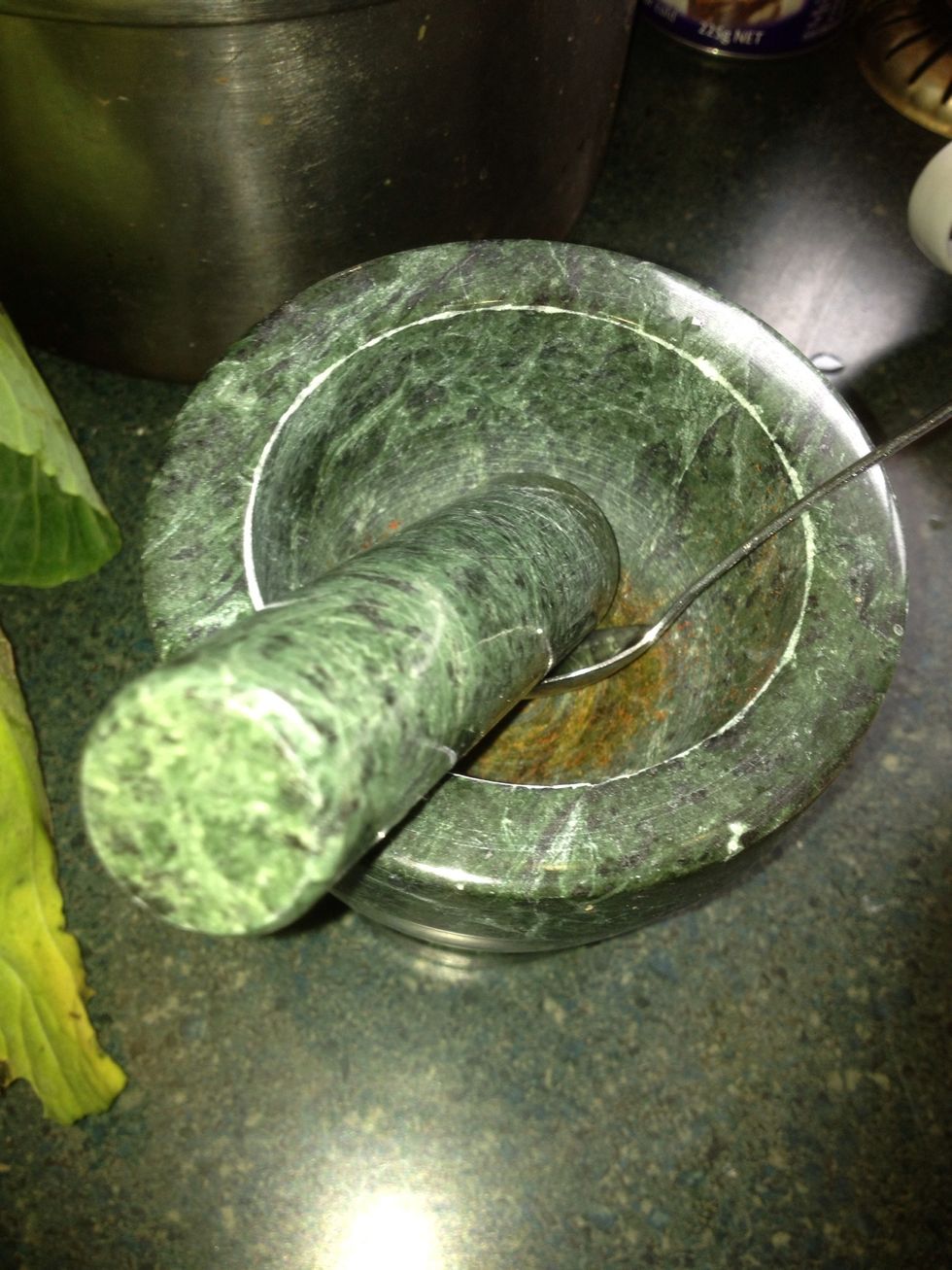 Grind up some saffron in a mortar and pestle.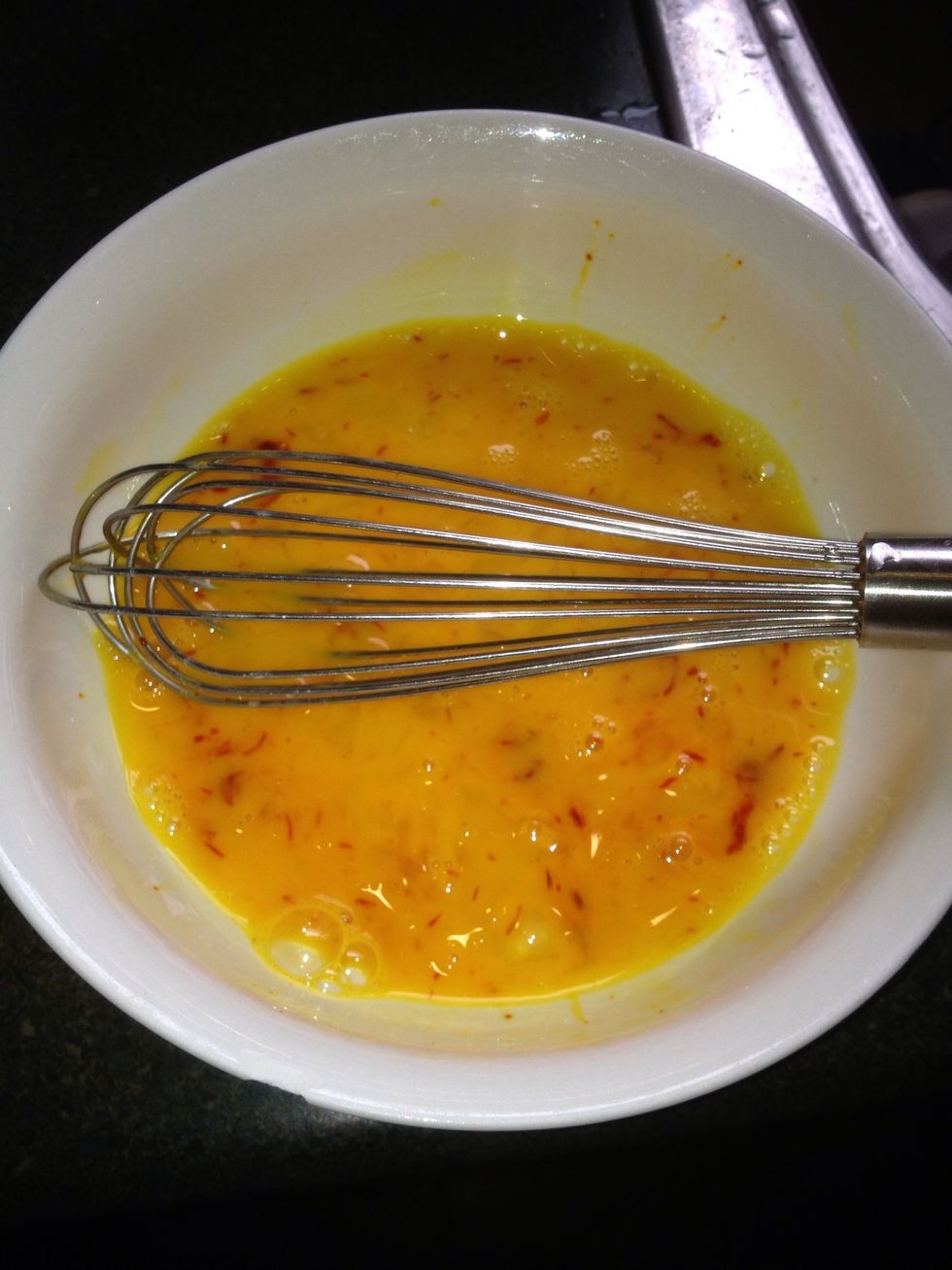 Lightly beat the third egg and add the saffron.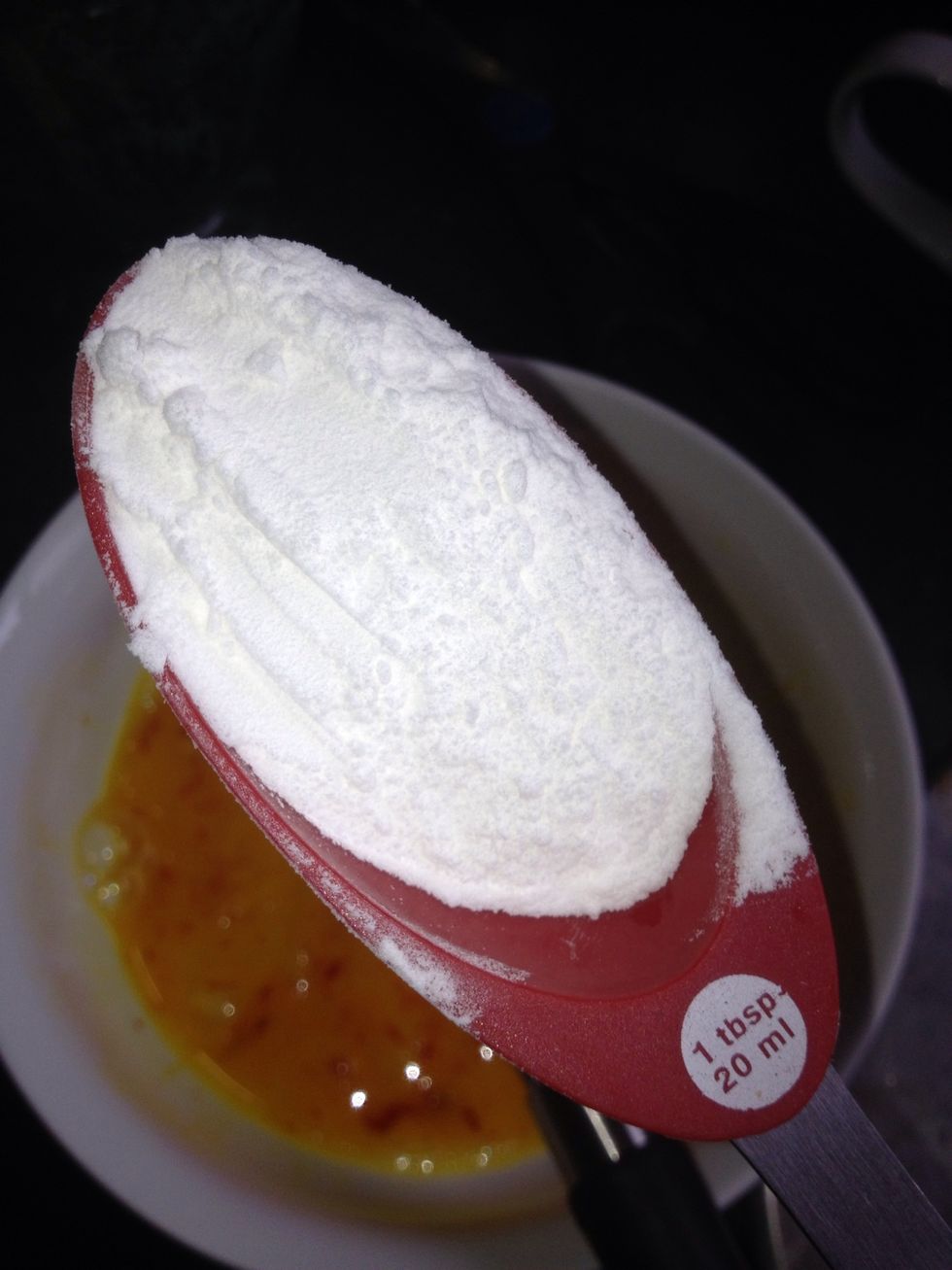 Mix in the rice flour.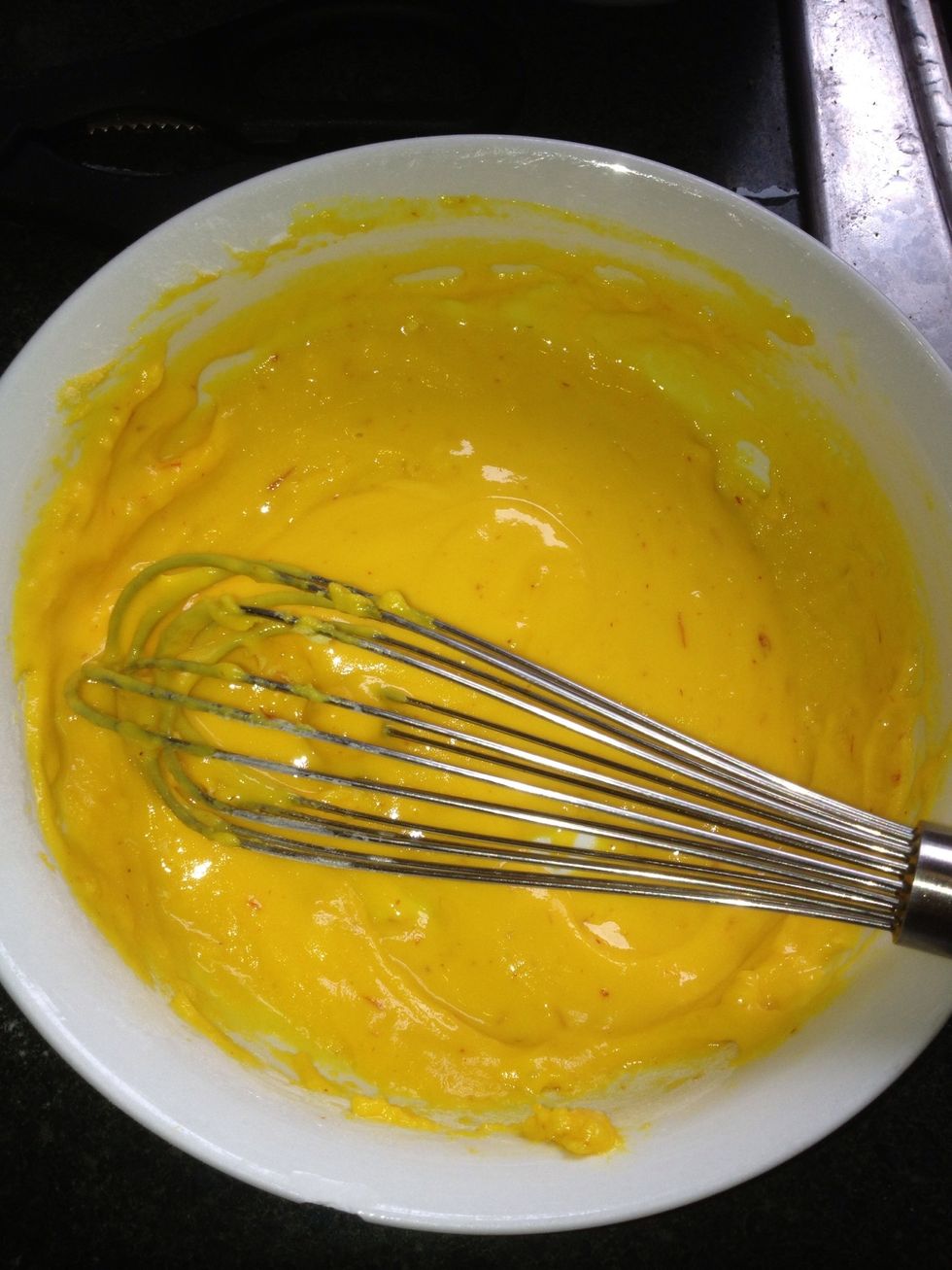 Mix into a thick paste.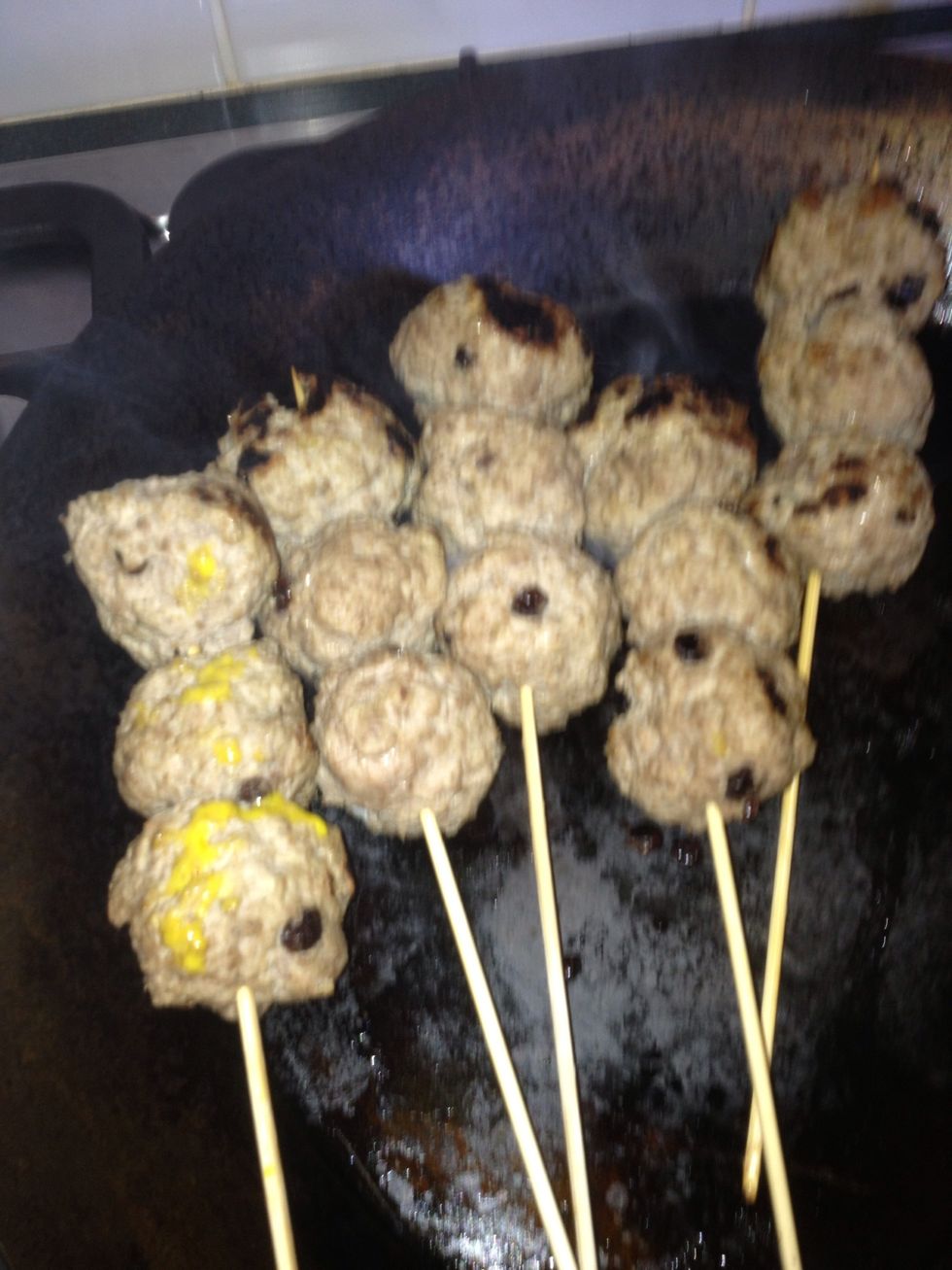 Fry off the meat balls in a pan until they start to colour. I would suggest forgetting the skewers unless you are using a BBQ.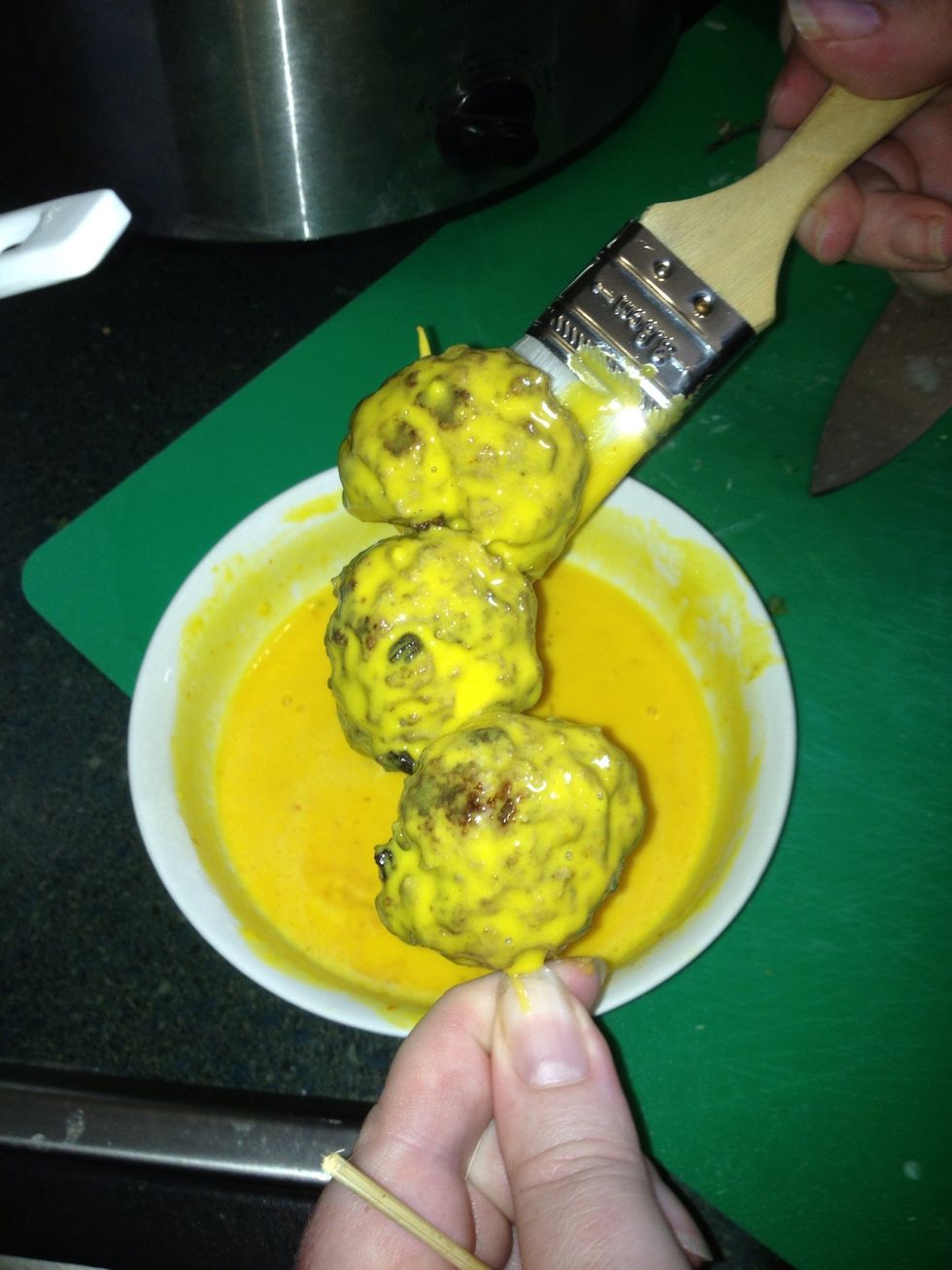 Once the colour, brush on the batter.
Fry the balls for a second time.
They can be served at this point. Keep them hot and use a nice dipping sauce.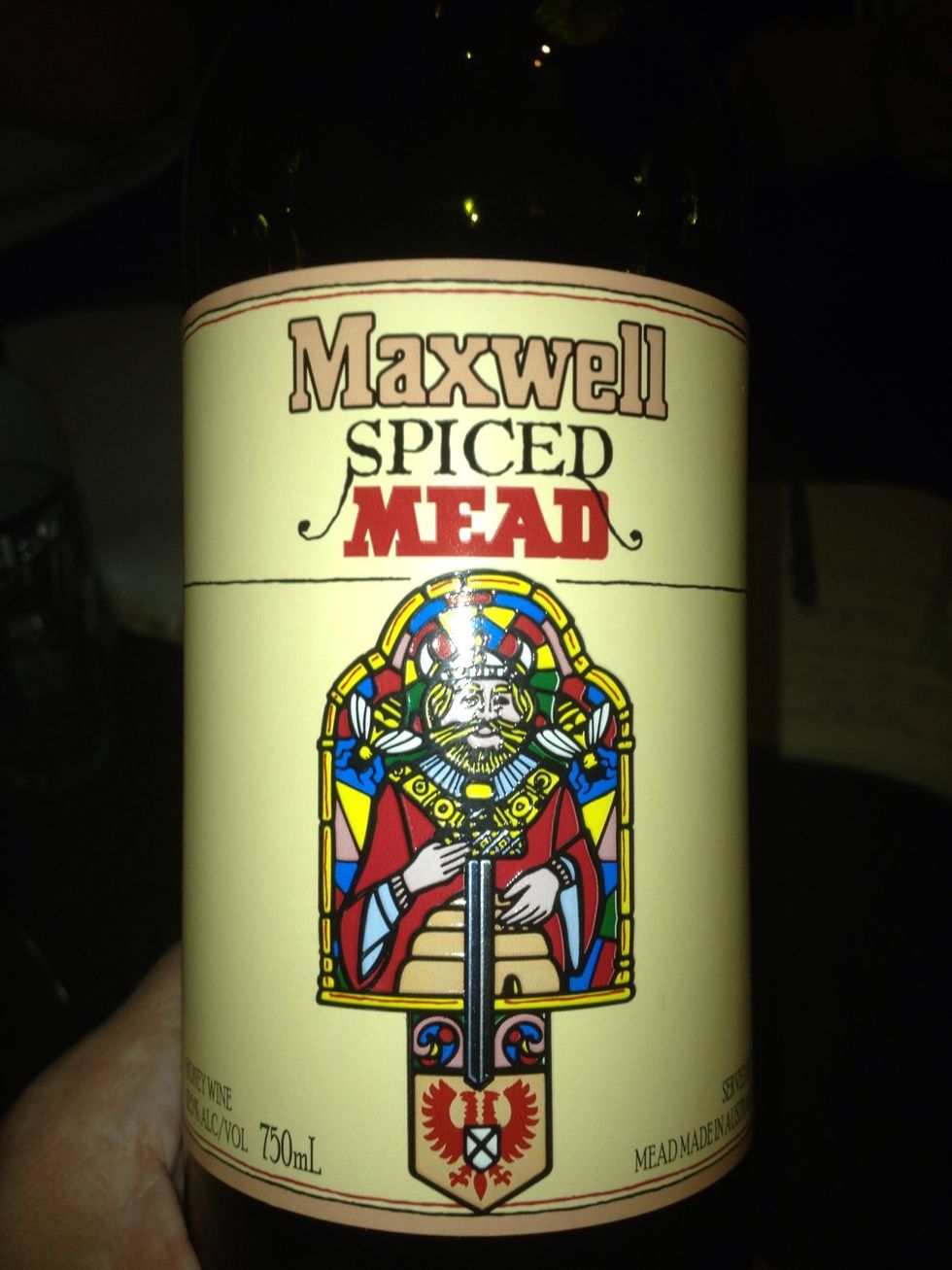 For a more fruity result, use a spiced mead.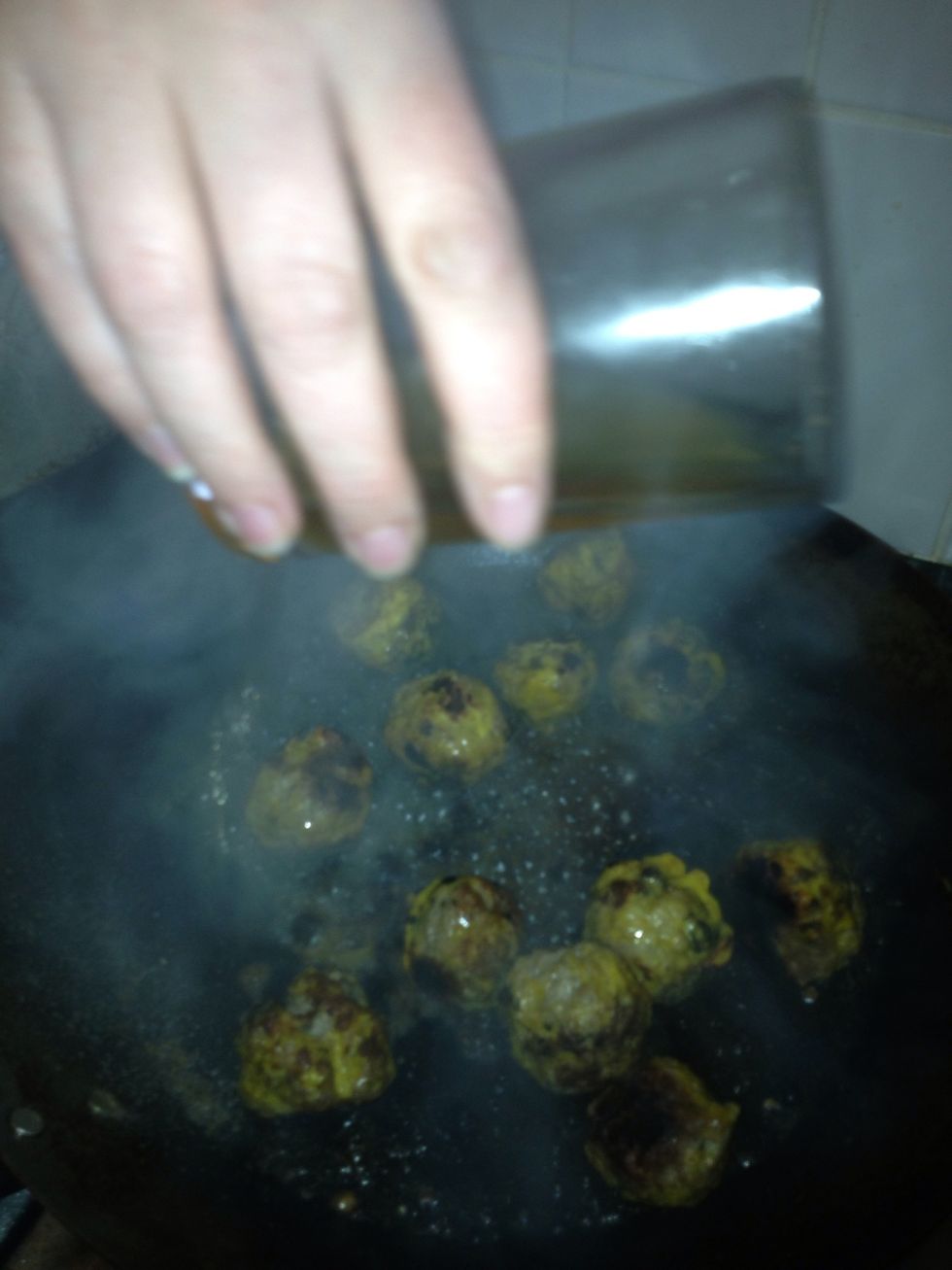 While frying, add 1/2 a glass of the mead and cook off the alcohol.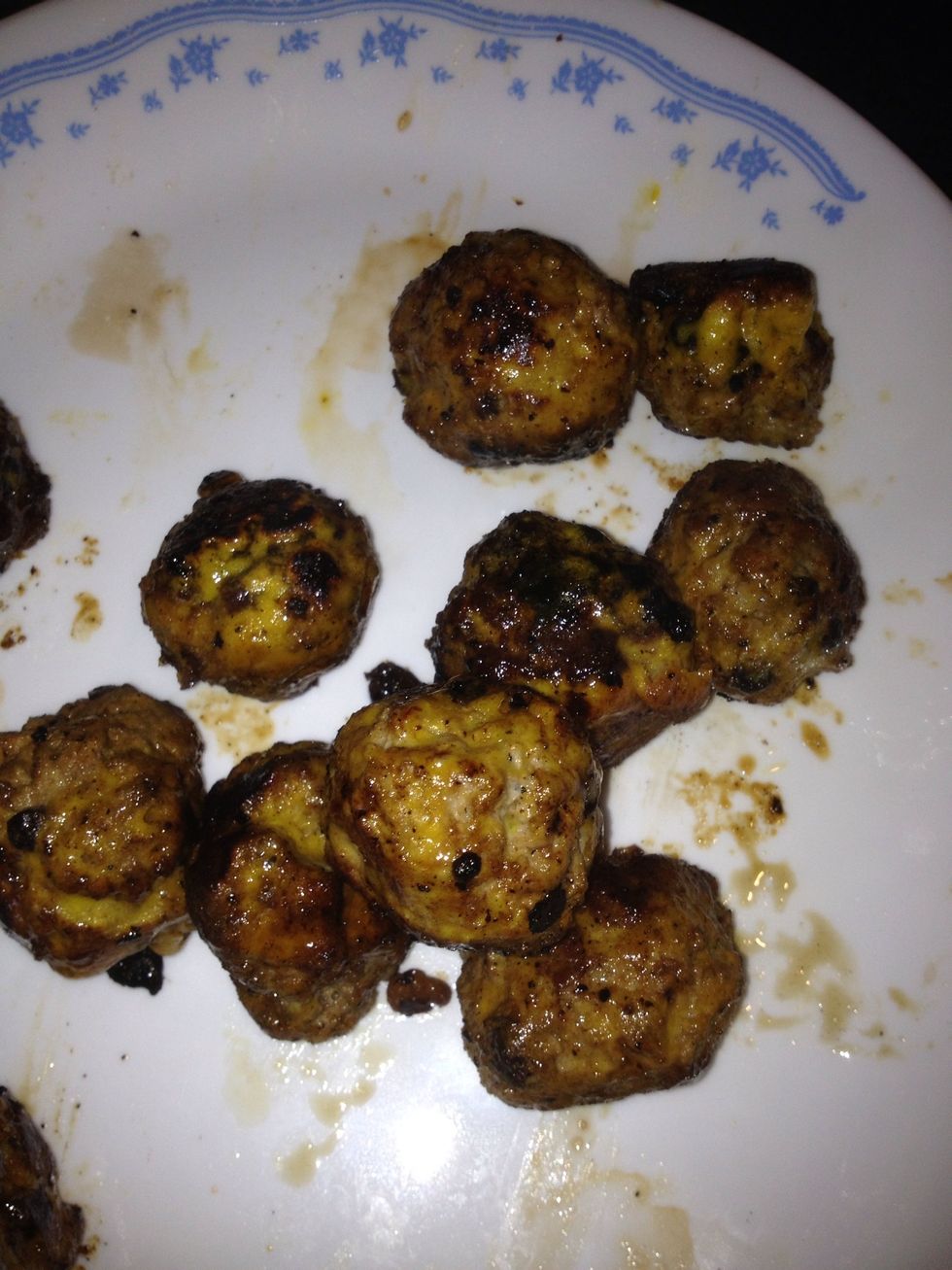 The meatballs will be glossy and moist. Enjoy! :-)
1/2kg Pork mince
1/2kg Lamb mince
3.0 Eggs
1.0tsp Salt
1/2tsp Ginger finely chopped
1/4tsp Ground cardamom
1/4tsp Ground cinnamon
1/8tsp Ground cloves
1/8tsp Ground pepper
2.0Tbsp Rice flour
1.0pch Ground saffron
1/2c Currants