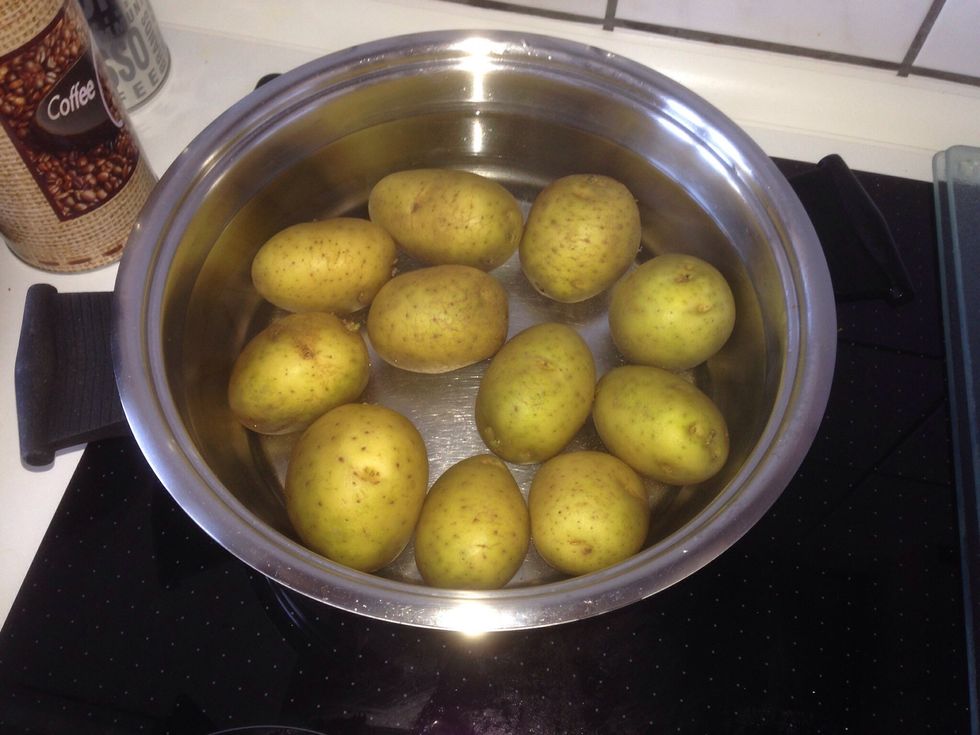 wash and cook the potatos 20-25 min.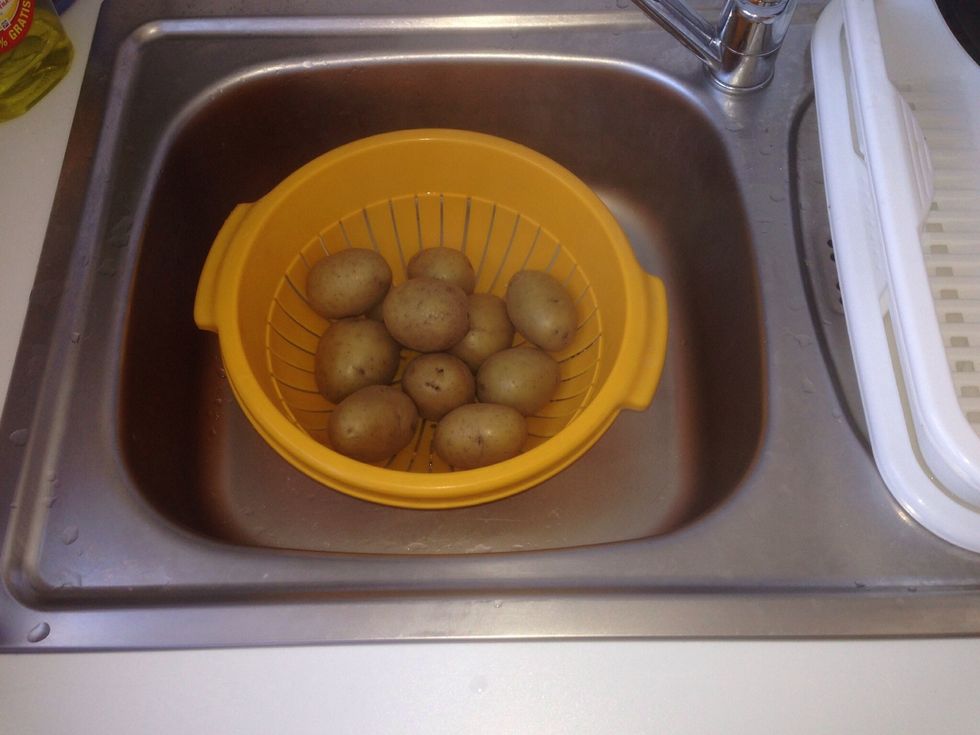 then let the potatos dry and put back in the jar for 15 min, put it aside.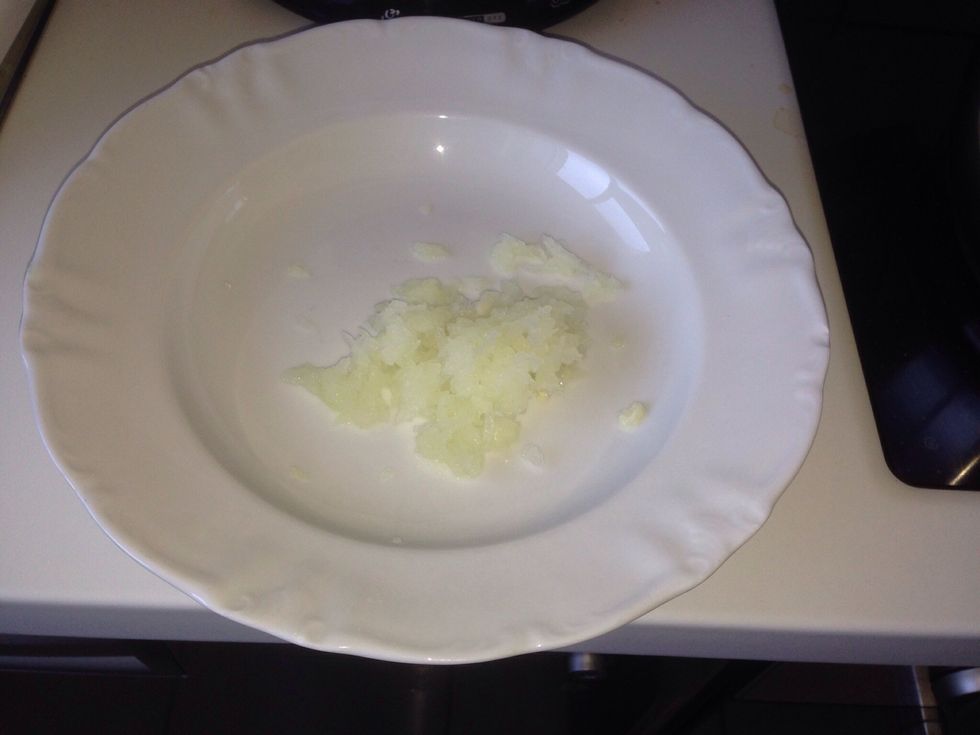 rasp the onion and the cucumber too ( if you want you can use fresh cucumber)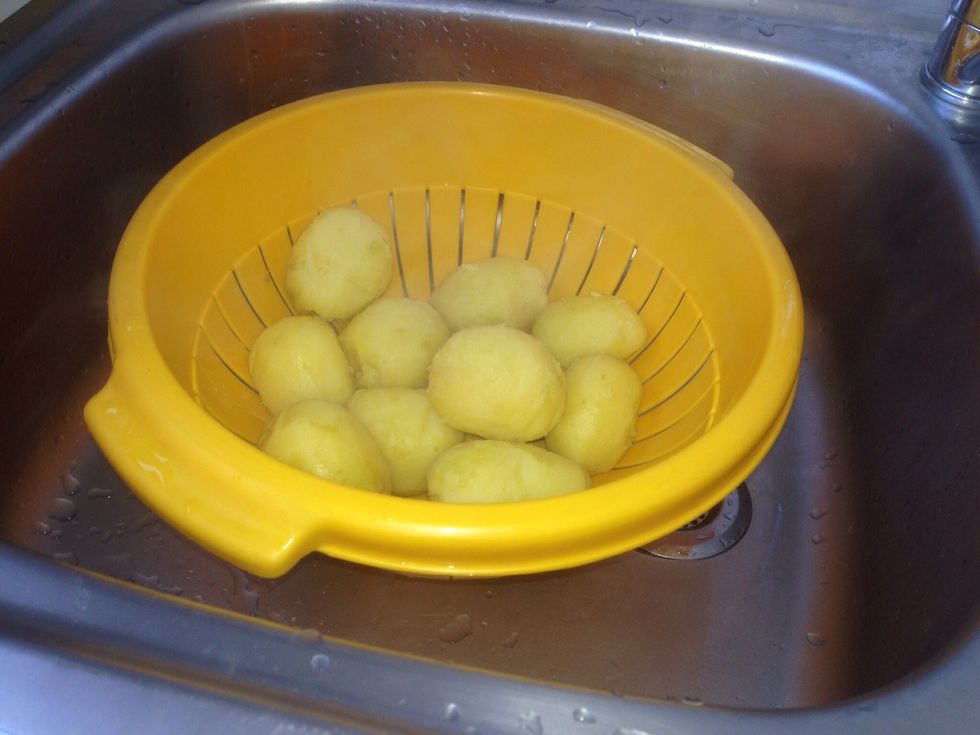 peel the potatos they must bee warm.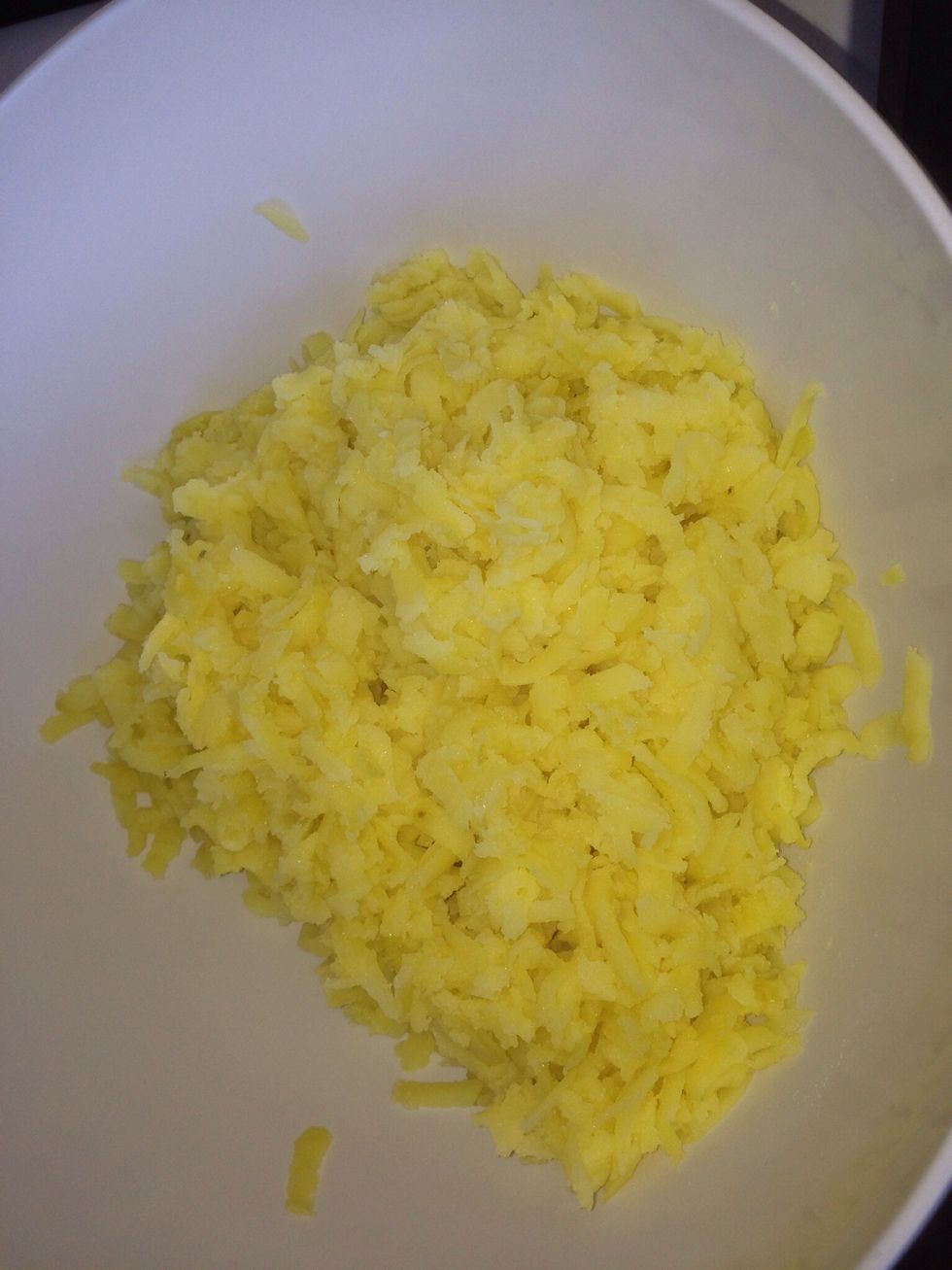 rasp the potatos too.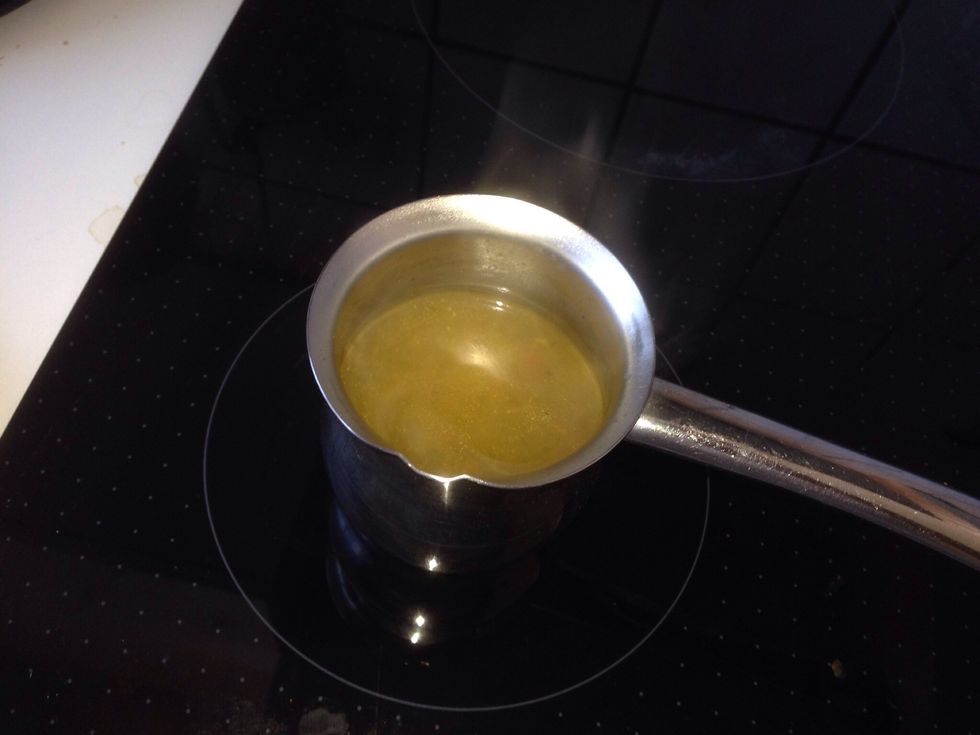 head the water and place the veggi cube.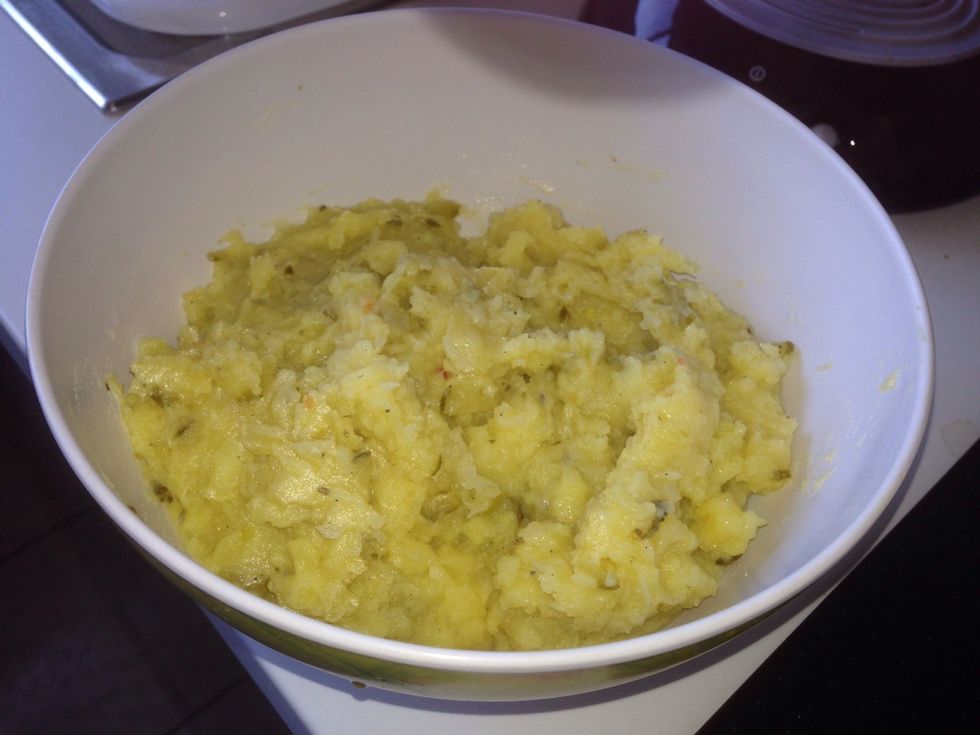 place the onion and cucumber into the rasp potatos, place the oil,vinegar,mustard and the veggi stock and stir all together. season with salt and pepper. done
1.0kg potatos
1.0 onion
5.0 pickled cucumber
4.0Tbsp Olive oil
2.0Tbsp vinegar
1.0tsp salt
1/2tsp pepper
1.0 Vegetable cube
80.0ml water
1.0tsp mustard