Photo Credits (continued): http://www.namaham.com/recipe/hot_otsumami/7832.html, http://norecipes.com/recipe/eggs-benedict-recipe
Firstly, create the cheese sauce.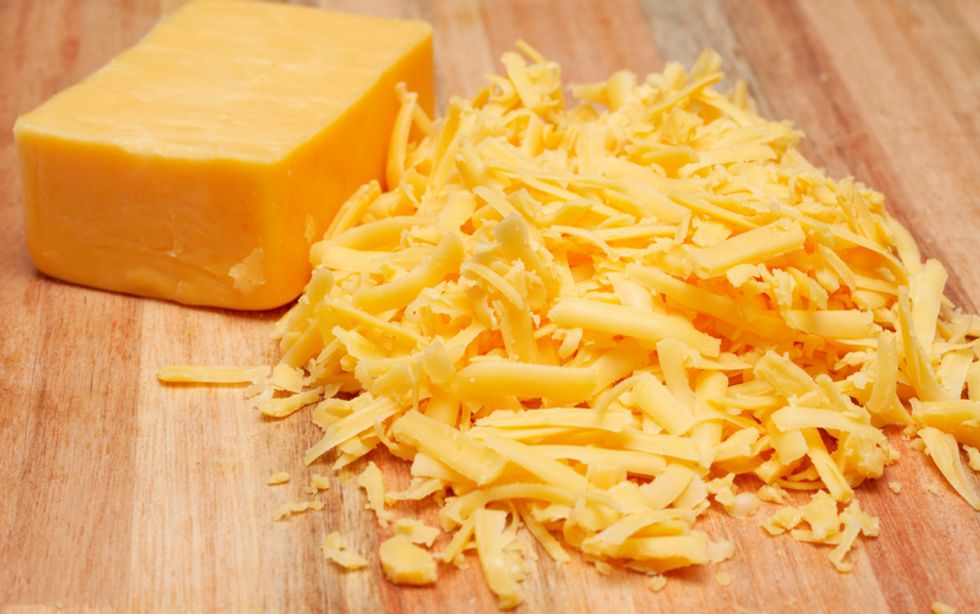 Cheese Sauce: Add butter and flour and stir until it becomes a little thick (bubbles) with a mixer
Cheese Sauce: After it bubbles, add milk little by little until it becomes thick and creamy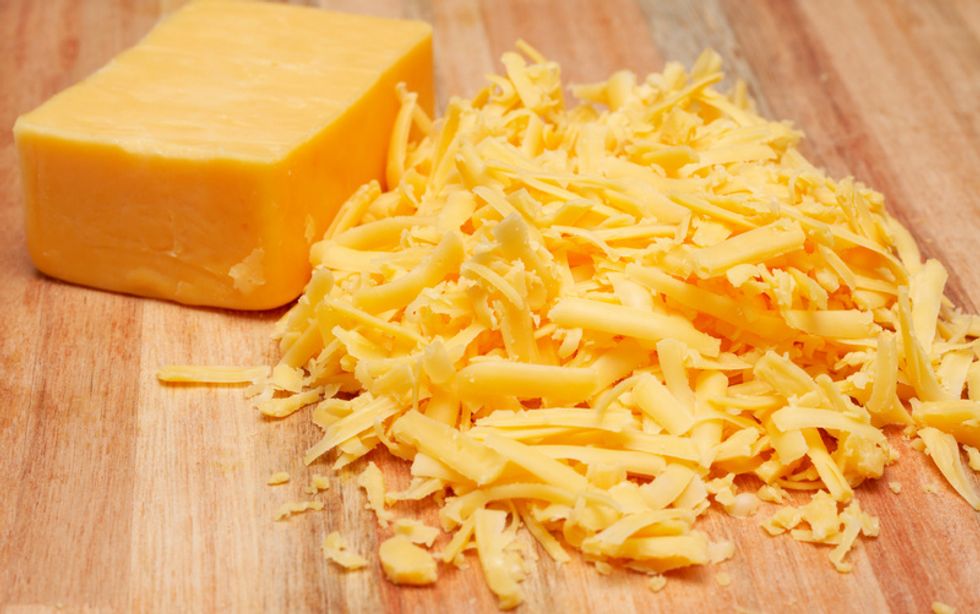 Cheese Sauce: Lastly add all the cheddar cheese and stir until the cheese melts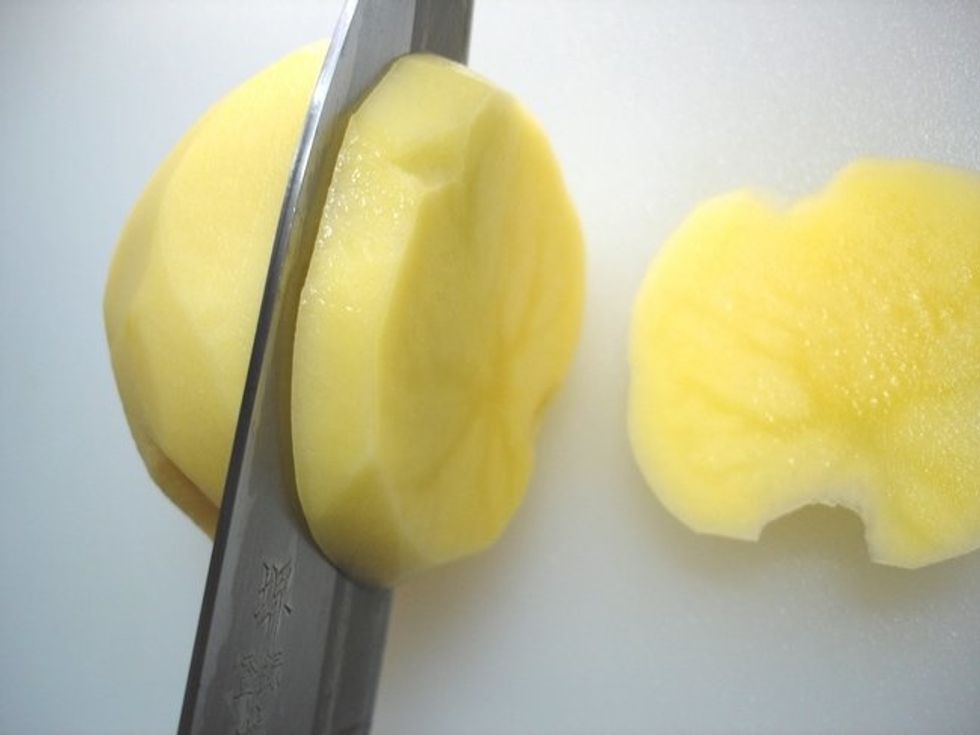 Secondly, cut the potato into flat slices and boil them in a saucepan with water.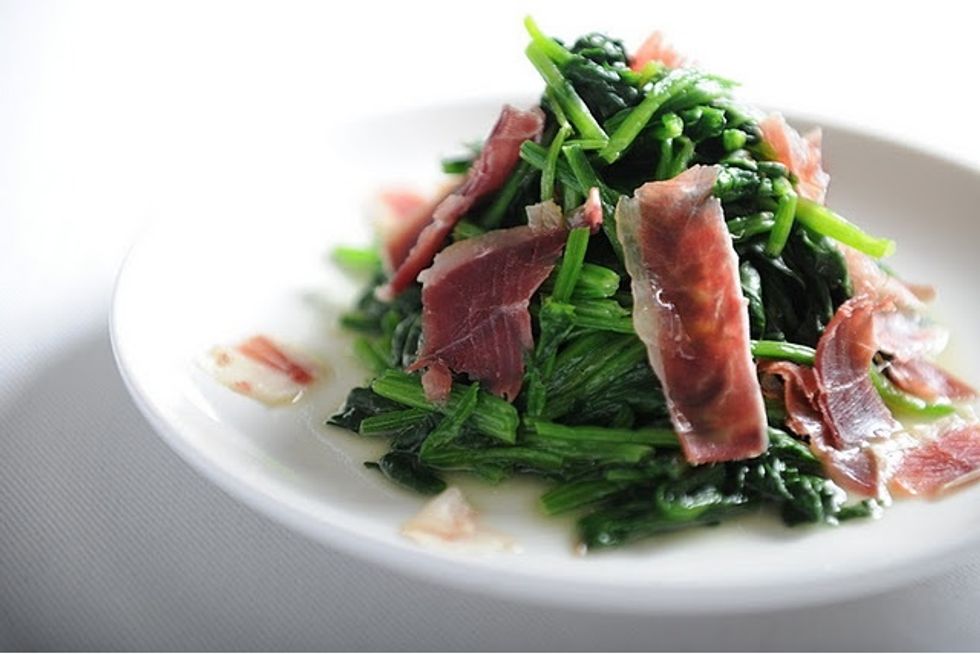 Thirdly, saute the spinach and ham in a frying pan using butter.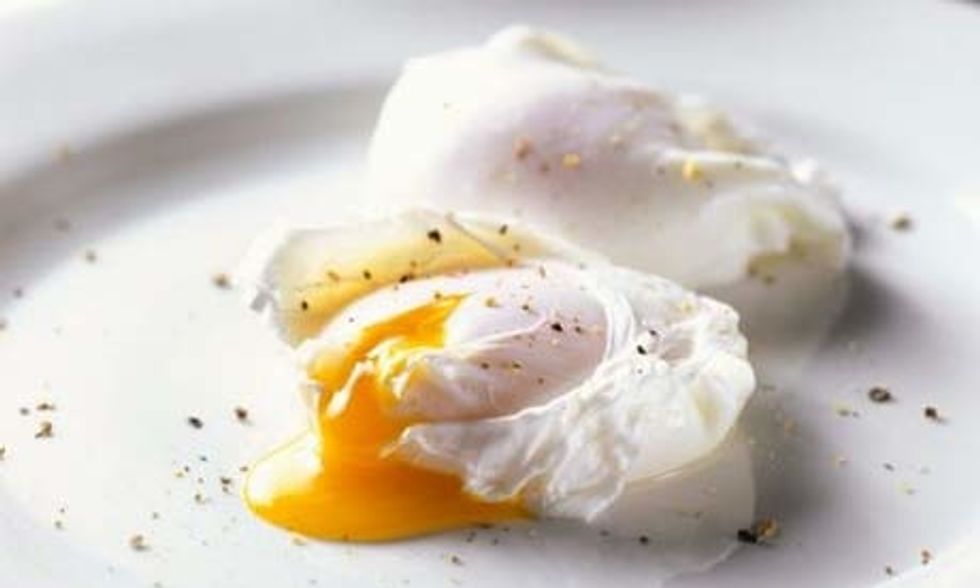 Fourthly, poach the egg by adding water into a large saucepan and wait until it boils. Once it boils, turn down the heat and allow it to simmer. While boiling, crack the egg in a small bowl.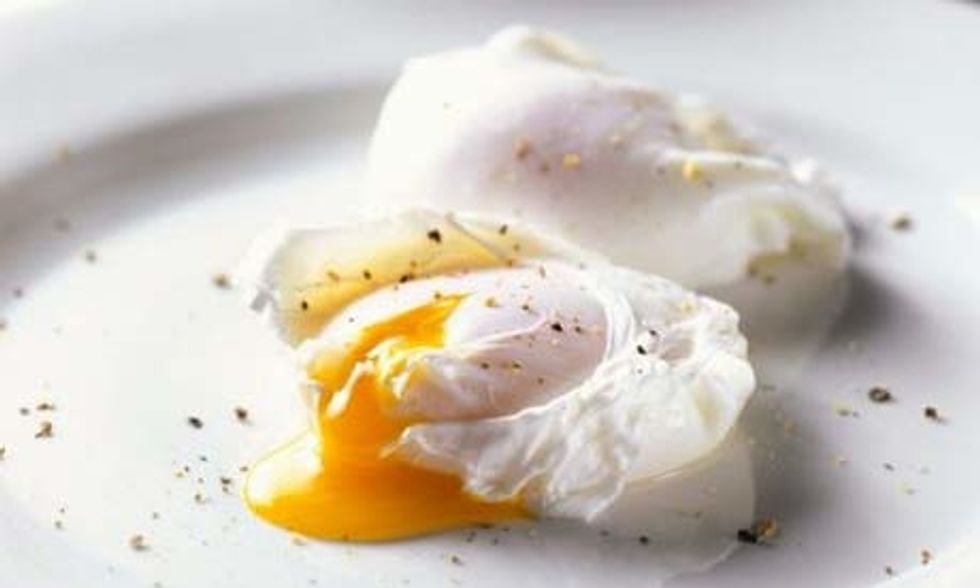 Stir the simmering water and GENTLY pour the egg in. Wait 3 minutes and take it out carefully. Use paper towels to soak up the extra water.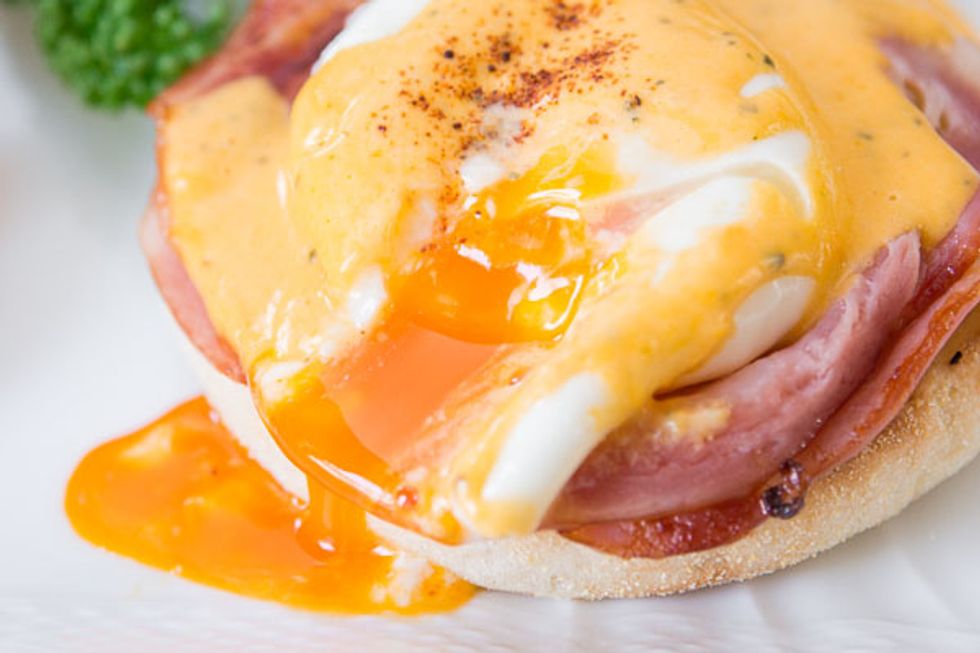 Take out the boiled potato and place it on a white flat plate. Then place the other ingredients in the order: fried ham, spinach and place poached egg on top. Pour cheese sauce on.
3.0 Eggs
1.0 Potato
40.0g Ham
10.0g Shredded Parmesan Cheese
110.0g Cheddar Cheese
200.0g Spinach (one bundle)
50.0g Butter
120.0ml Milk
2.0pch Salt
2.0pch Black Pepper
1.0 Frying Pan
1.0 Saucepan
1.0 Spatula
1.0 Chopsticks
1.0 Mixer
1.0 Fork
1.0 Knife
1.0 Gas Stove