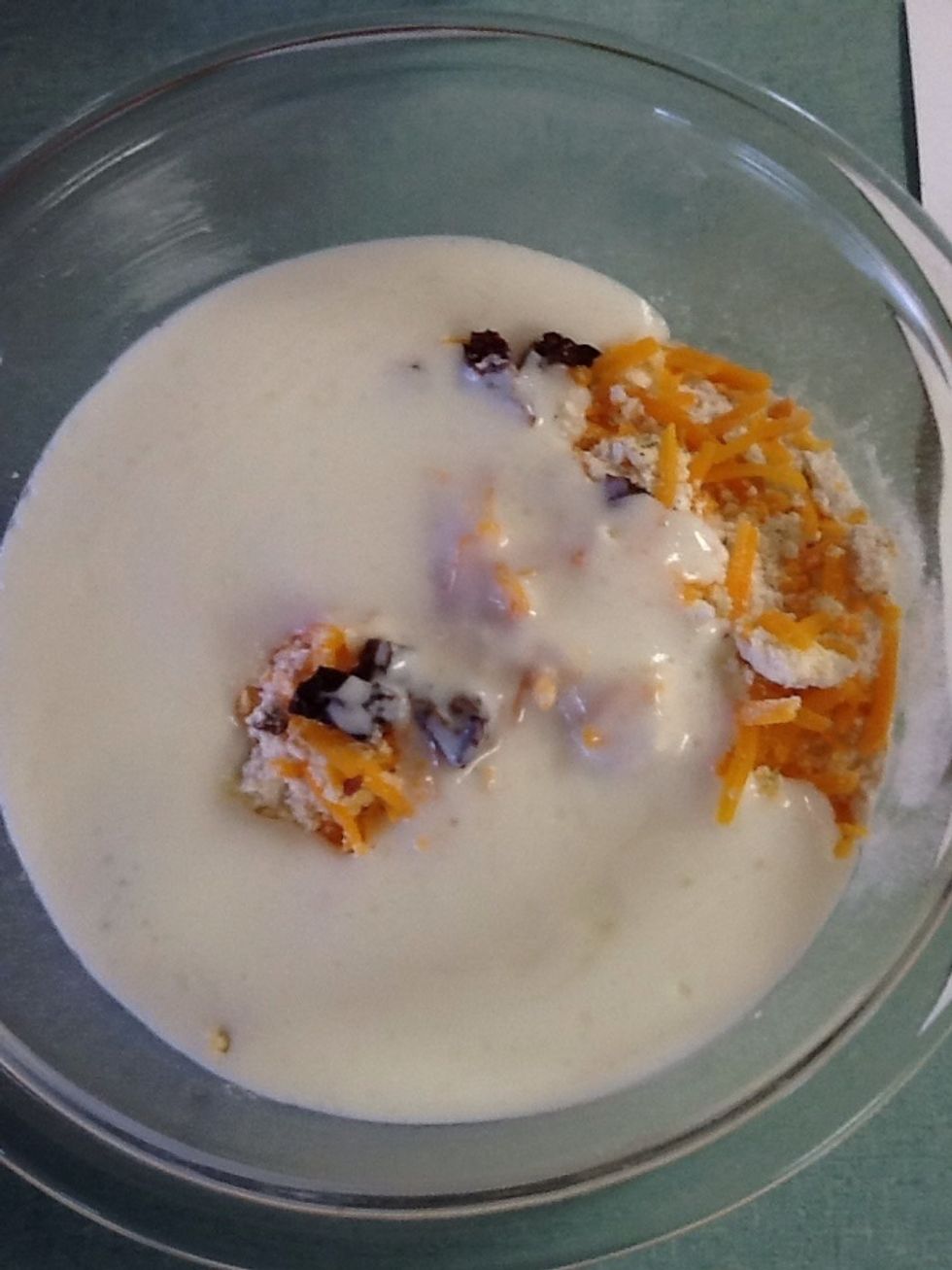 Add the first eight ingredients in a mixing bowl.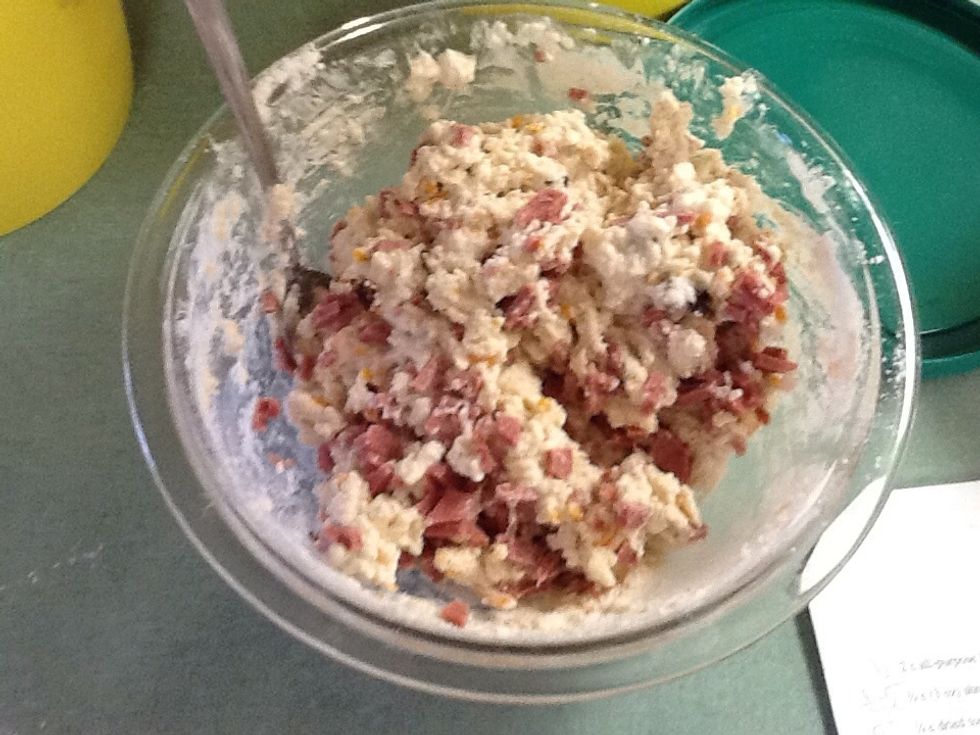 Mix altogether in the same mixing bowl.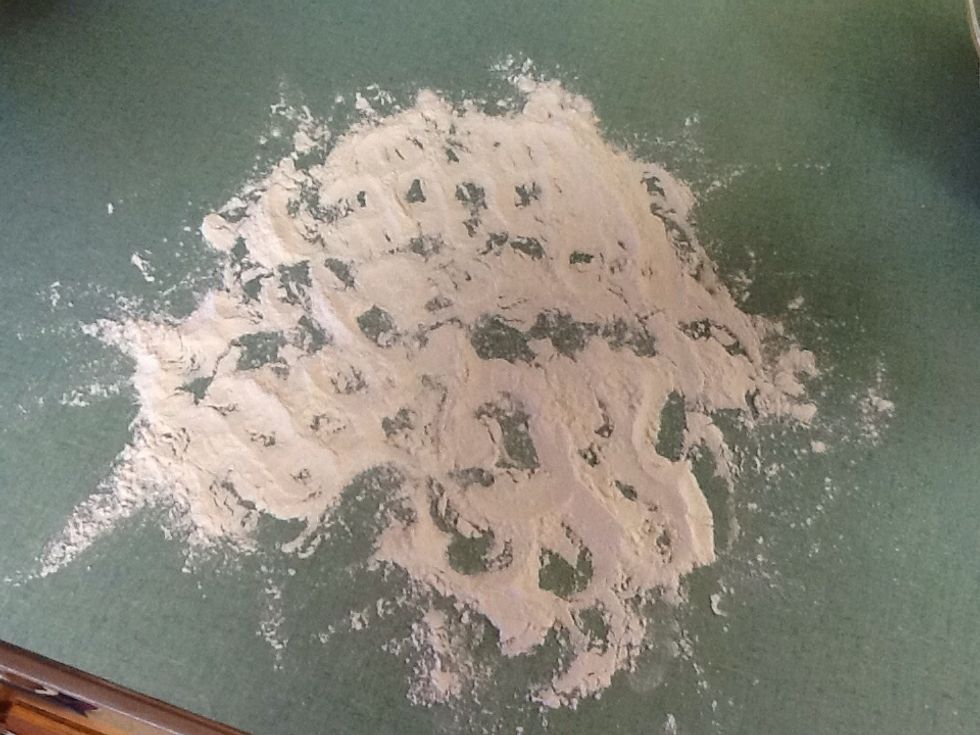 Put all your ingredients on the flour then start to need it.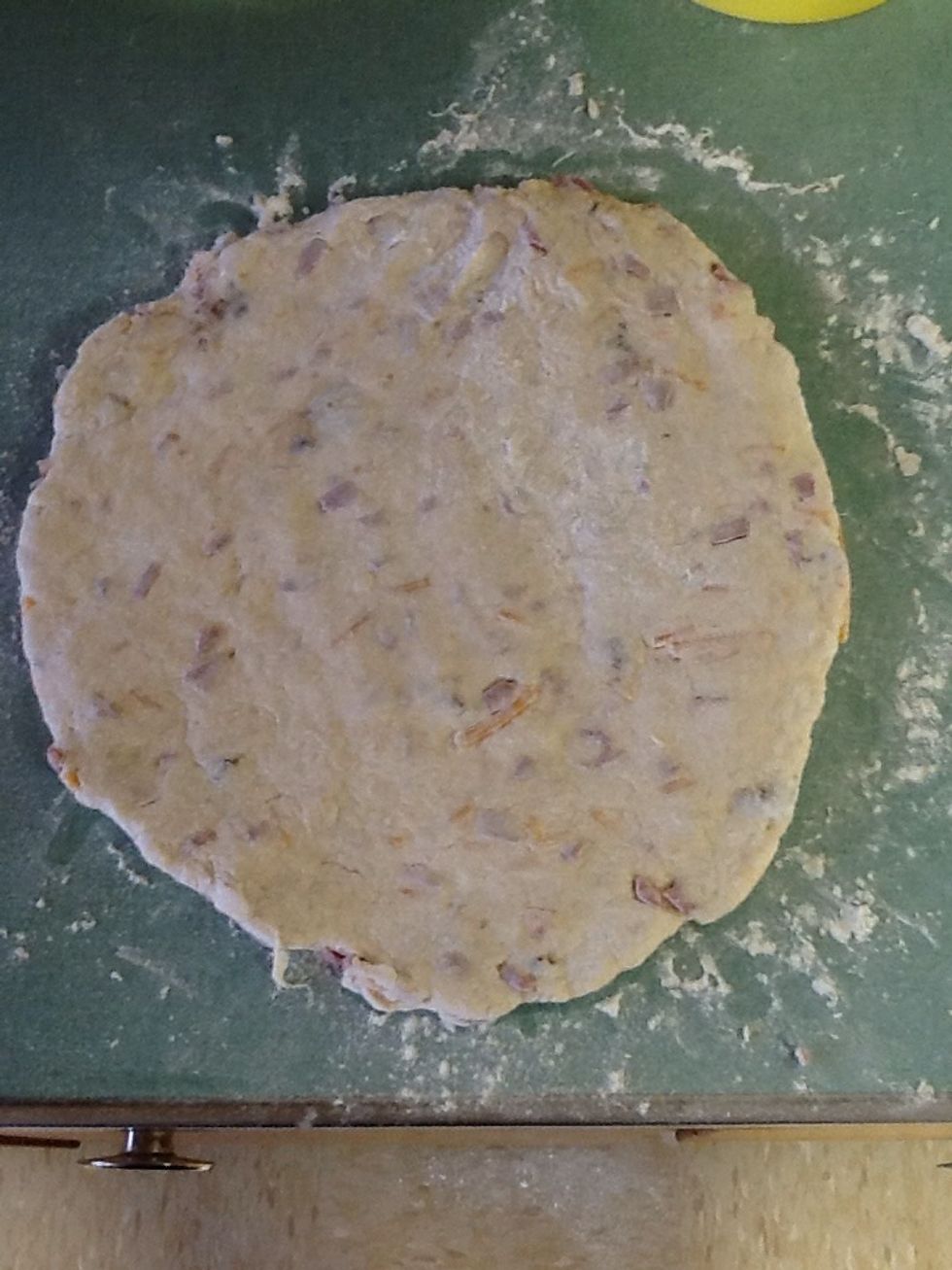 Press the dough down for a 9 inch circle then get a pan ready for it.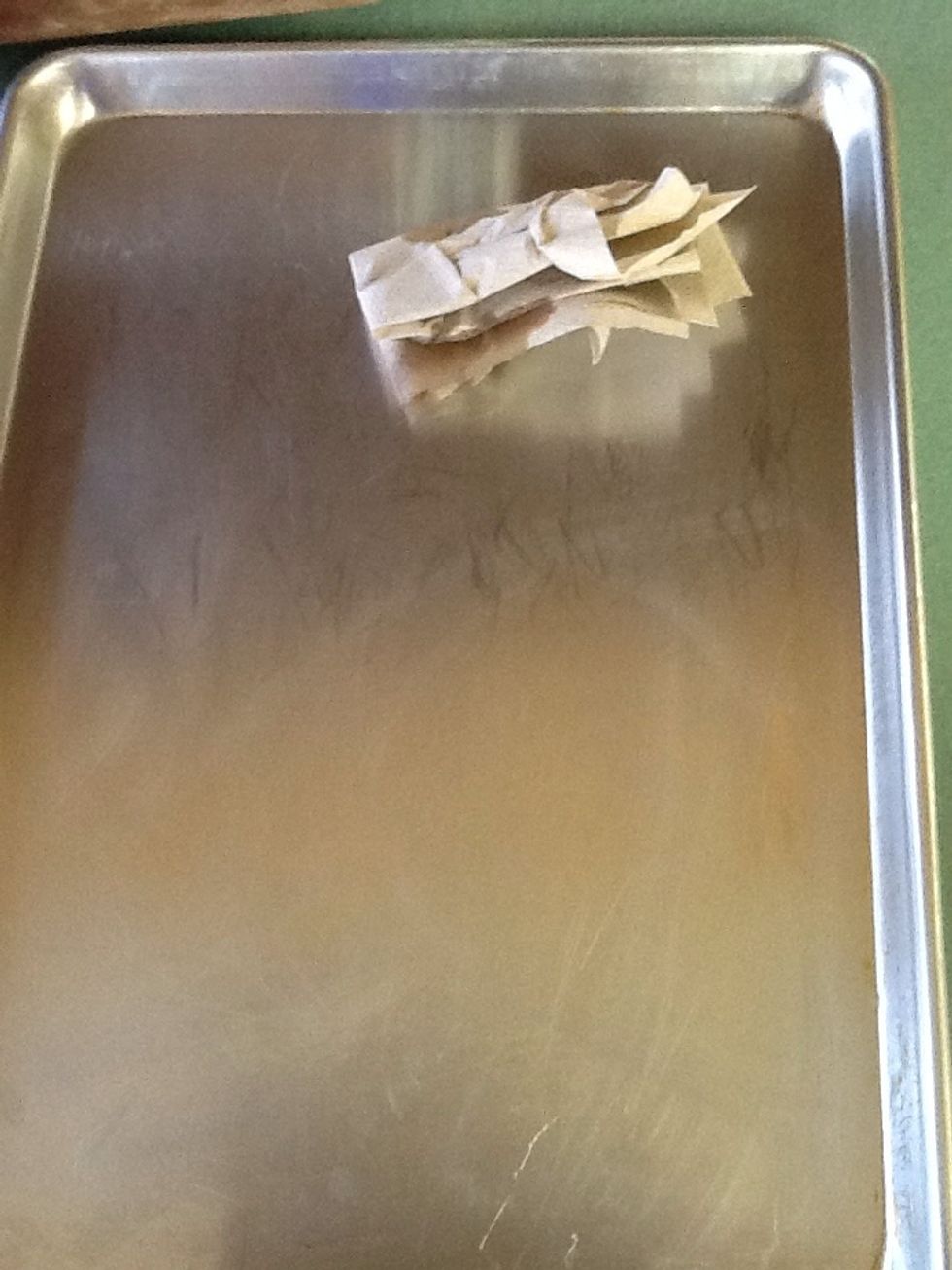 Grease the pan throughly with olive oil or any non stick sprays.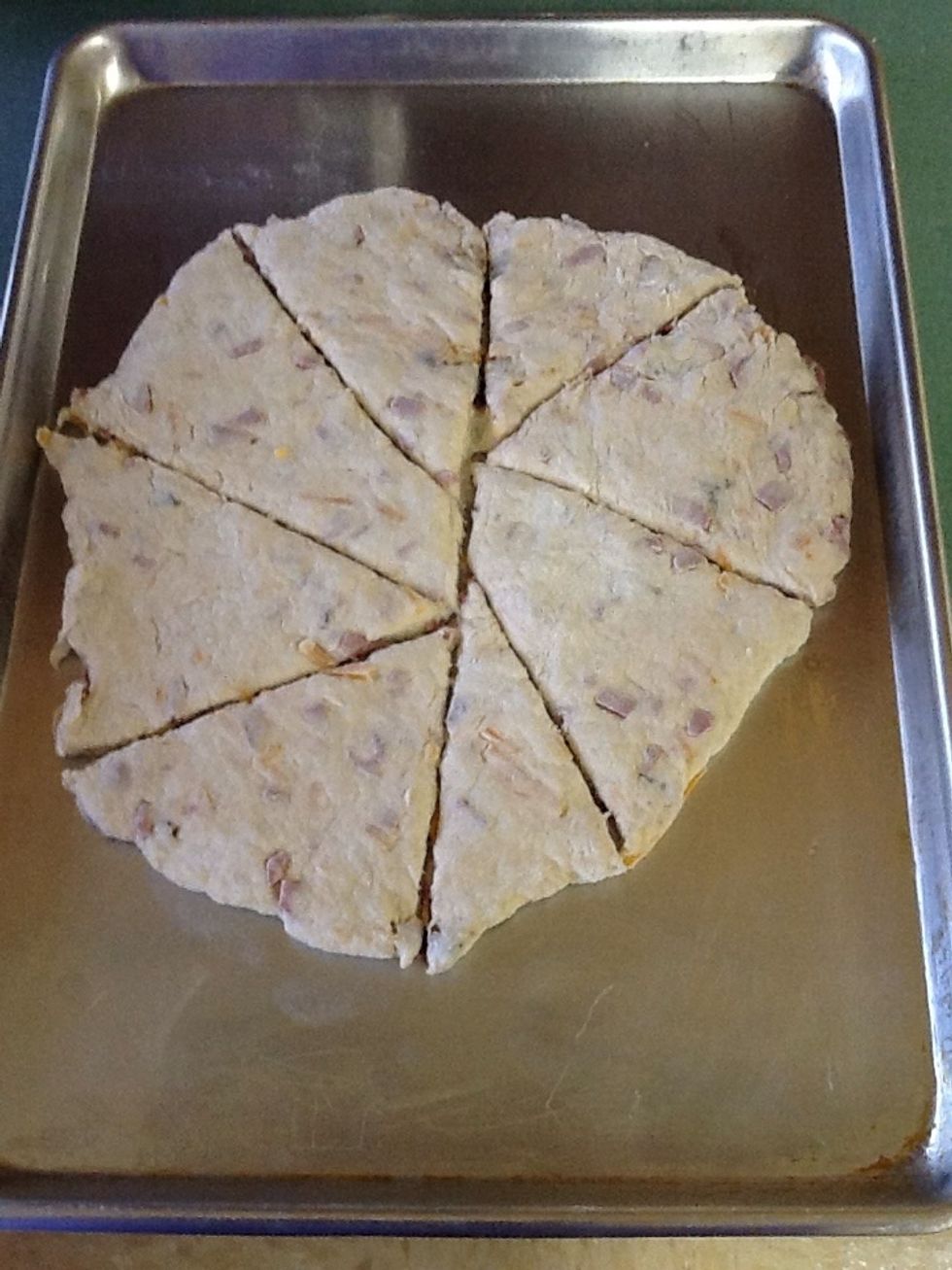 Cut in to 8-12 pieces and pre heat oven to 400 degrees and cook for 15 minutes or till golden brown.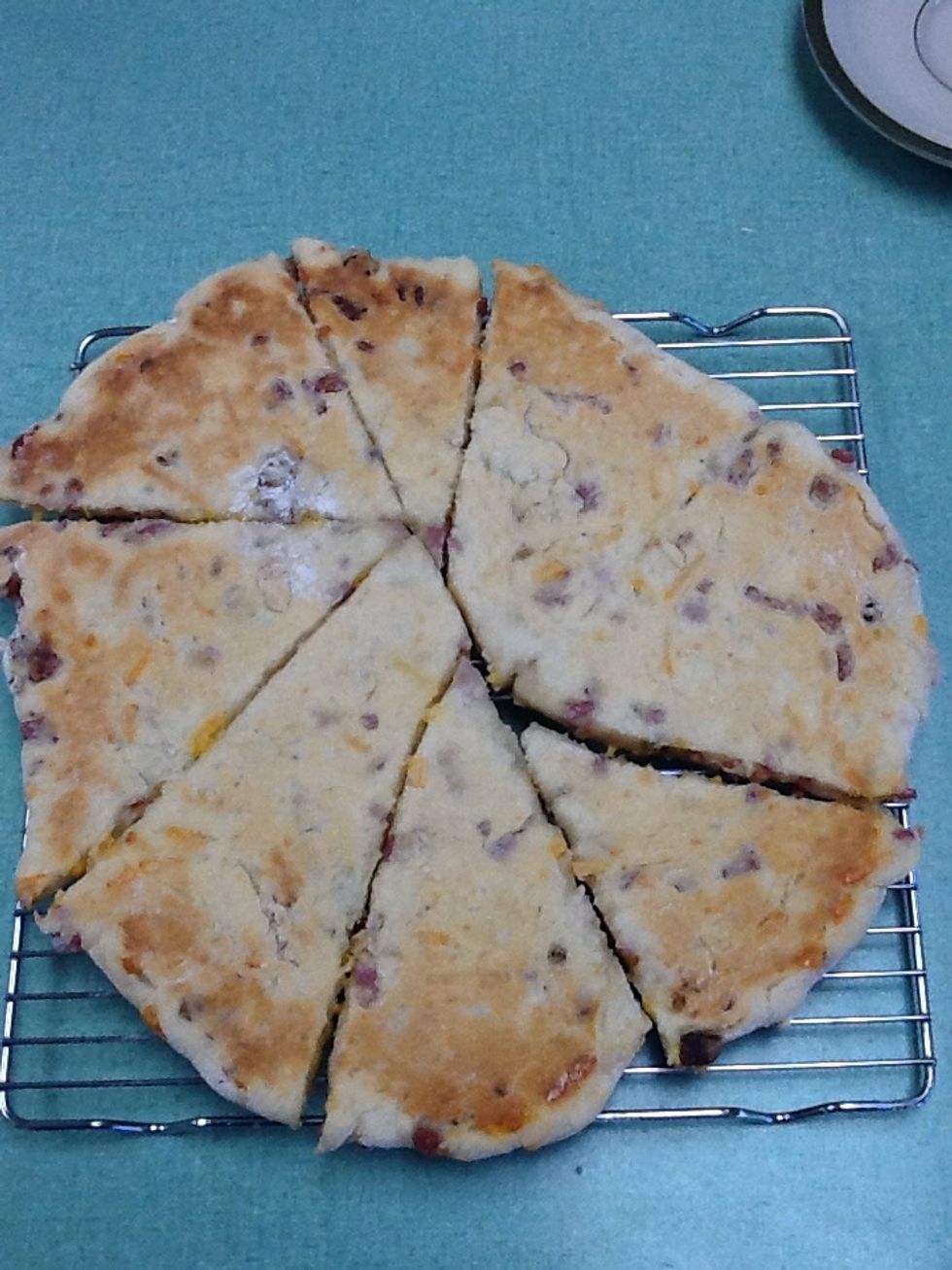 Take out of the oven and put on a cooling rack :) yumm!!!! Then eat after 2 minutes
2.0c All purpose baking mix
3.0oz Shredded sharp cheddar chesse
1/4c Dried tomatos
1/4c Sliced black olives
1/4c Chopped salami
Shredded Parmesan cheese
3/4c Buttermilk
1/2tsp Olive oil
1/4tsp Black peper
1.0c Pizza sauce (optional)