Spicy and fragrant crabs with lots of herbs and fruit over rice with a slight broth was a perfect spring birthday dinner for my boyfriend.
5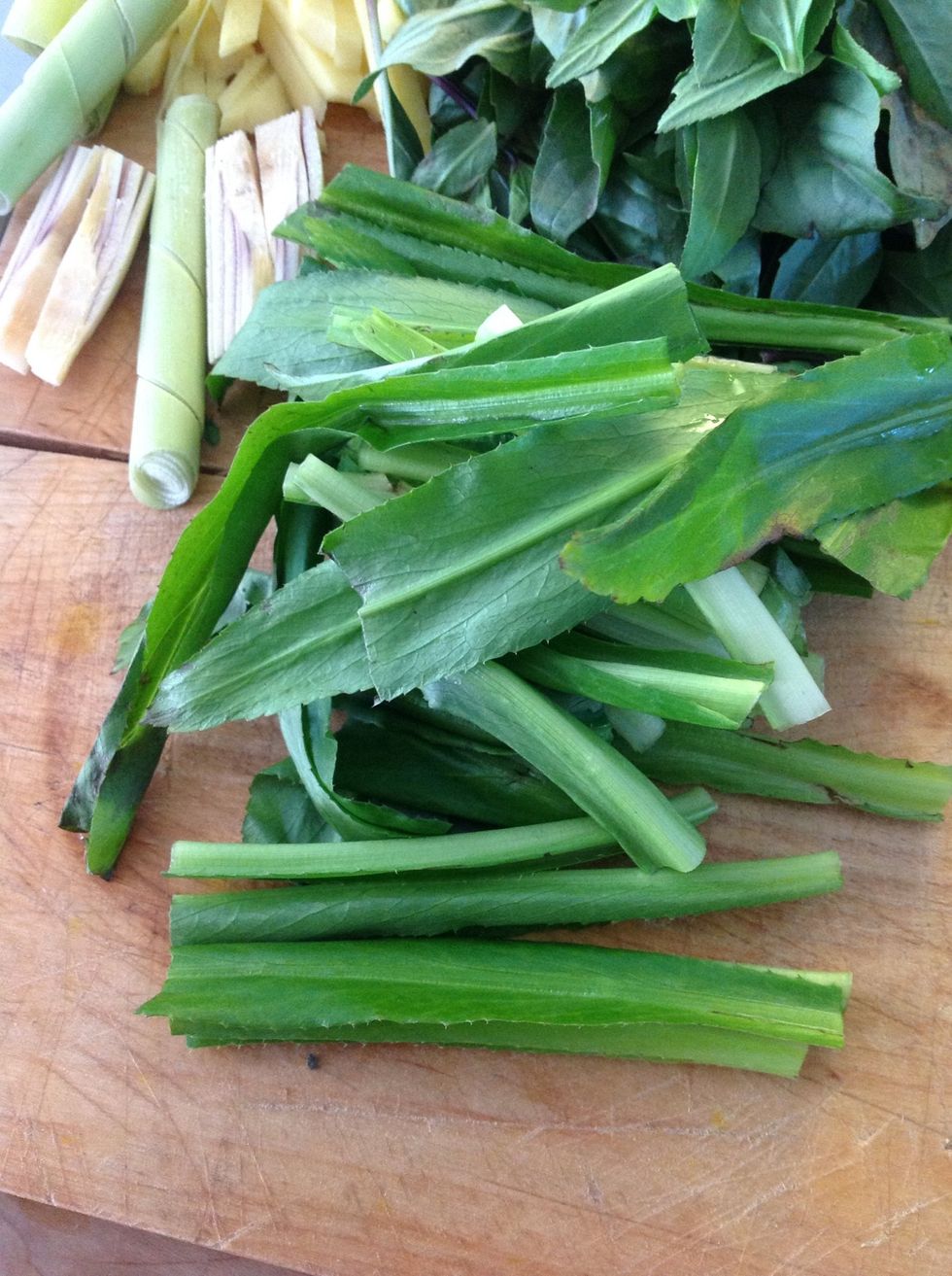 Saw leaves rinsed and cut into thirds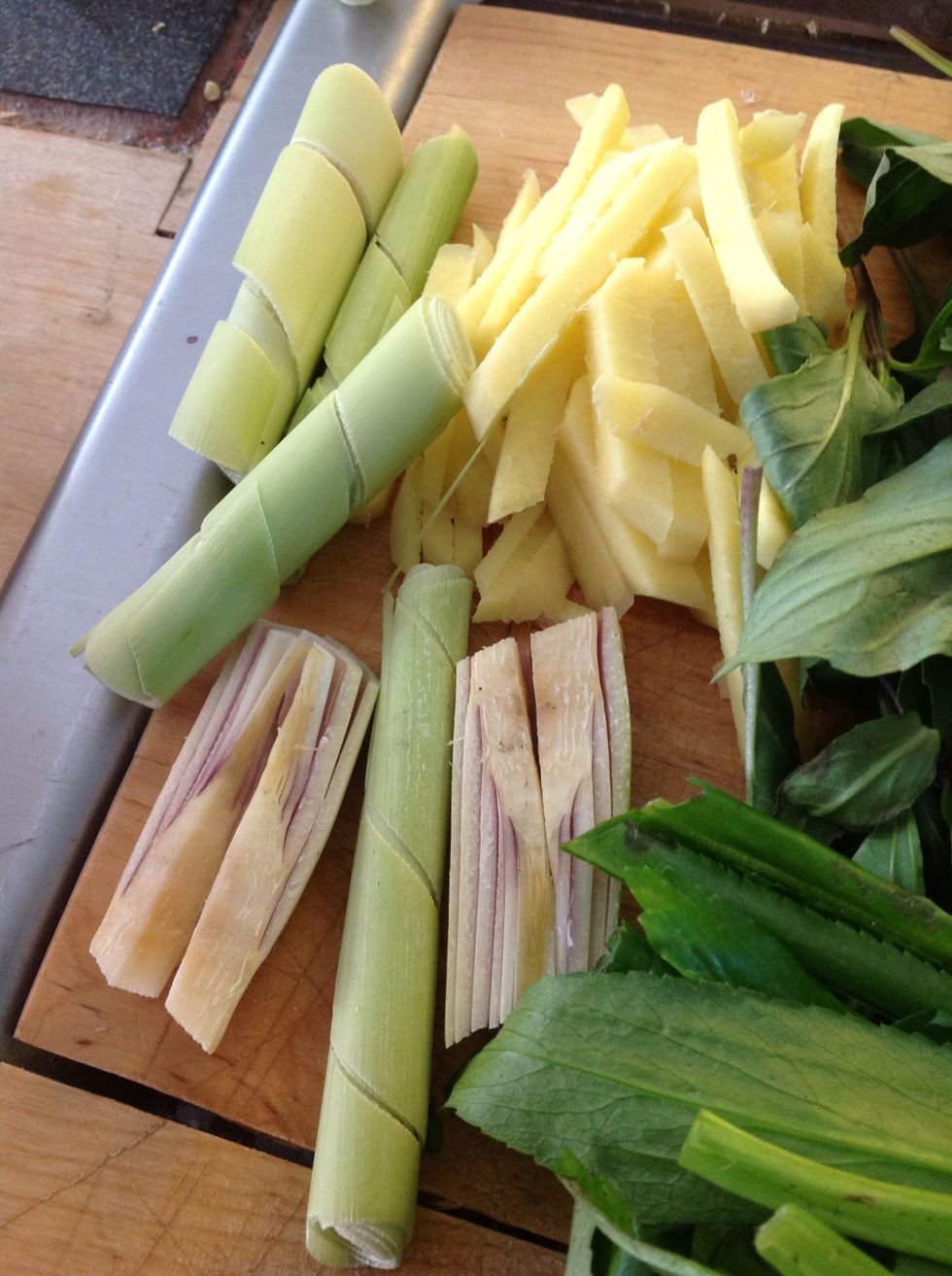 Lemon grass, spiral cut to release more goodness flavour and ginger julienned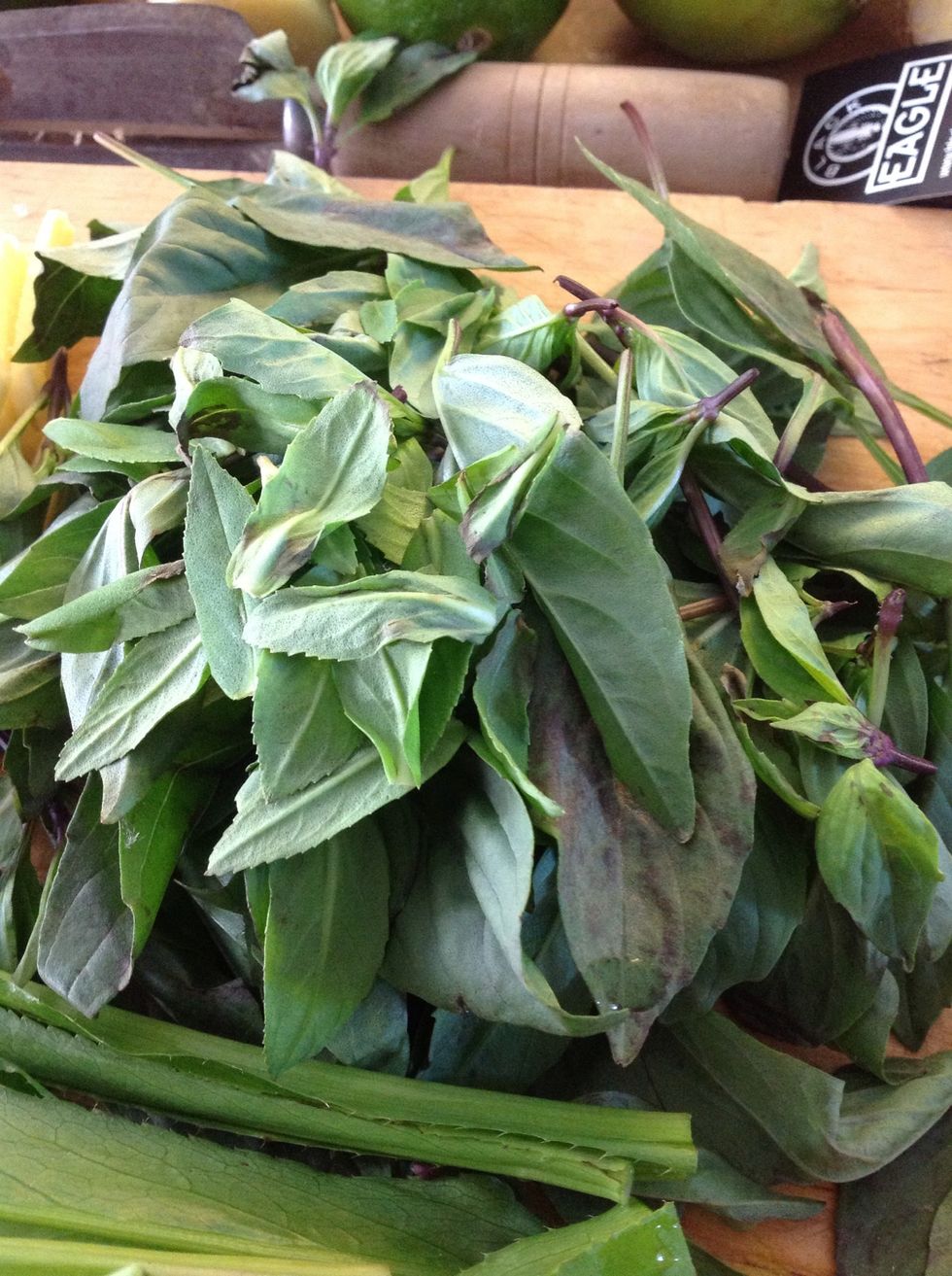 Keep the basil whole. Just separate the leaves.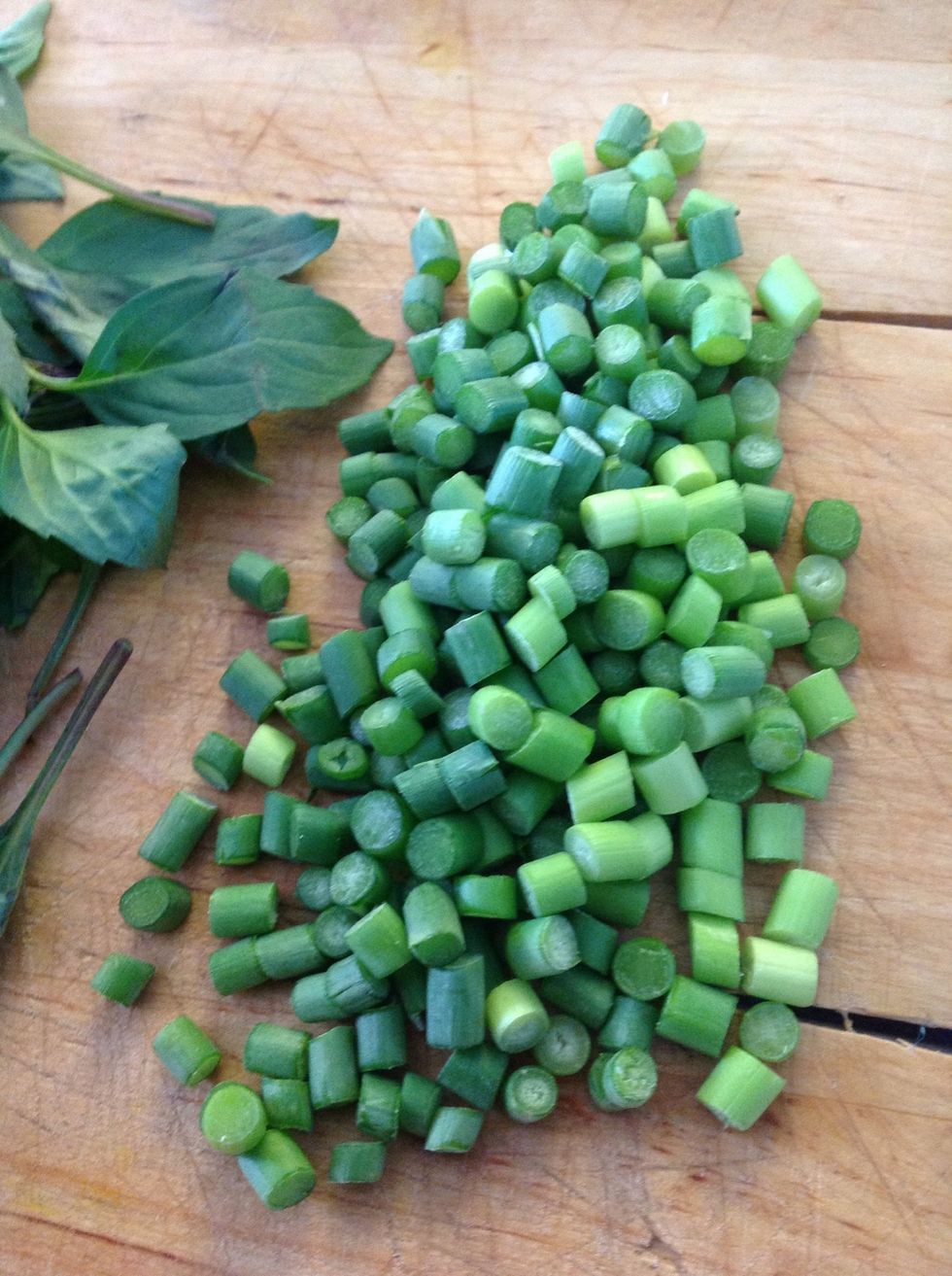 Green garlic scapes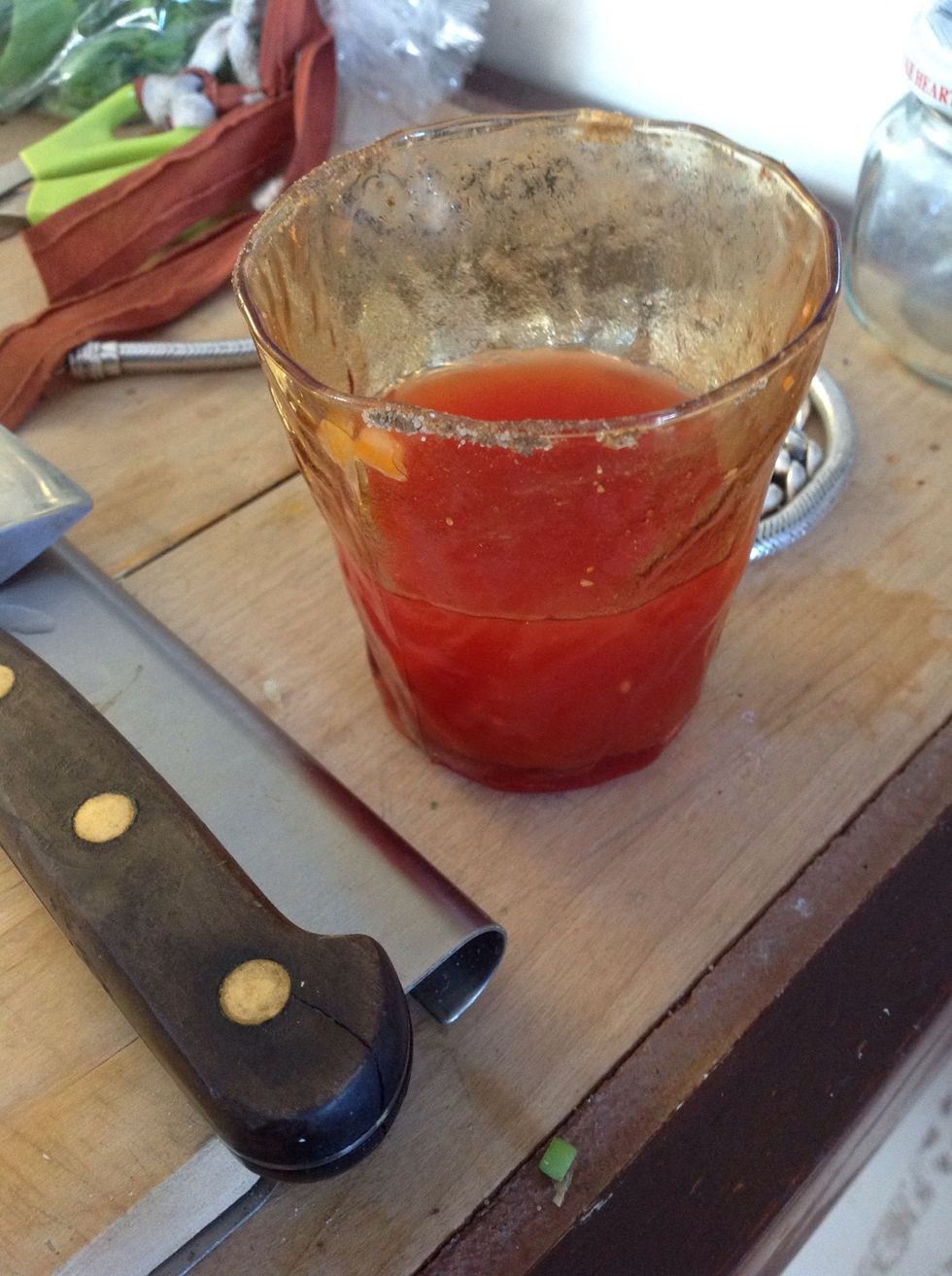 Drink a caesar and the work goes quicker!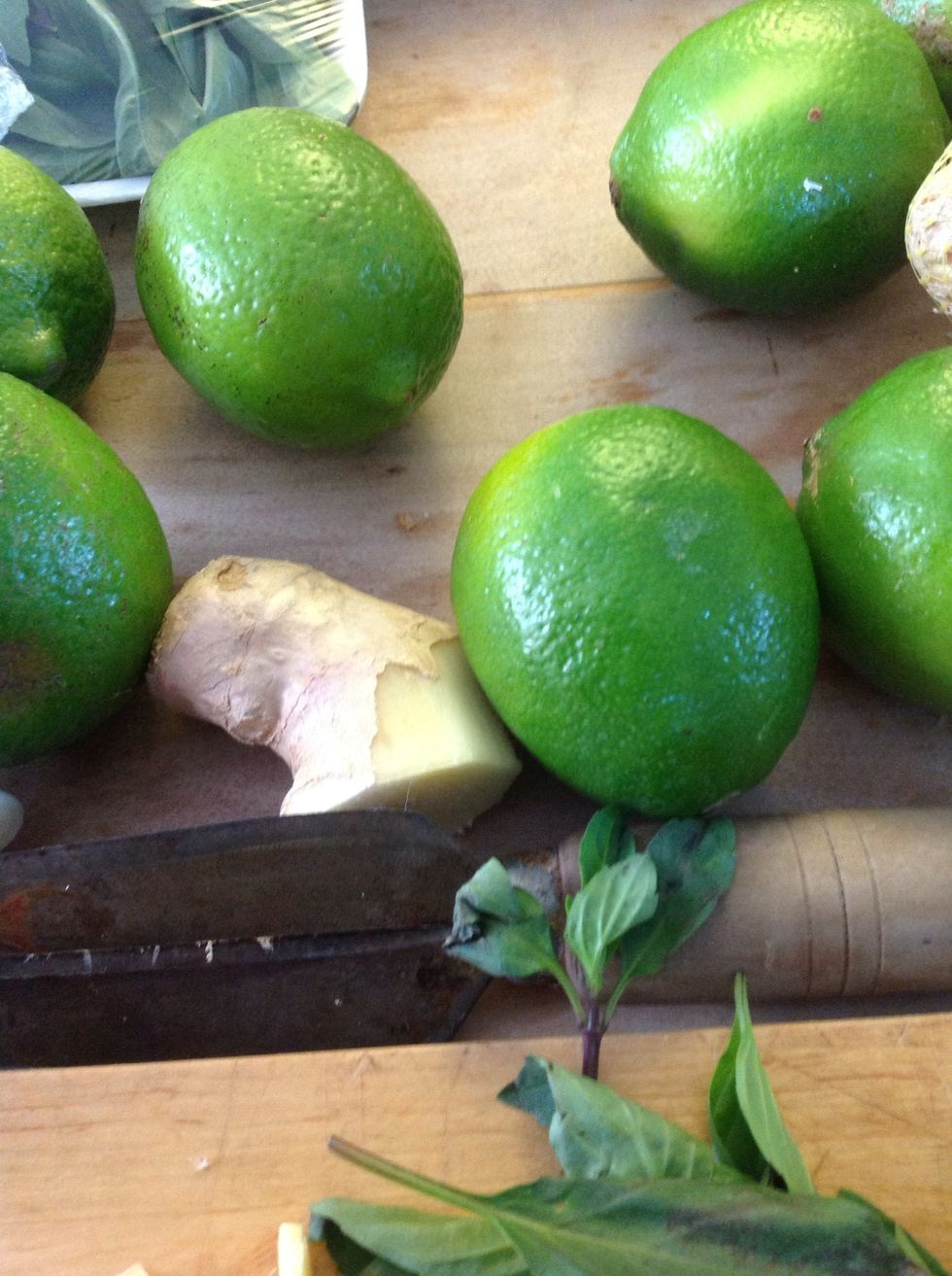 Ginger and limes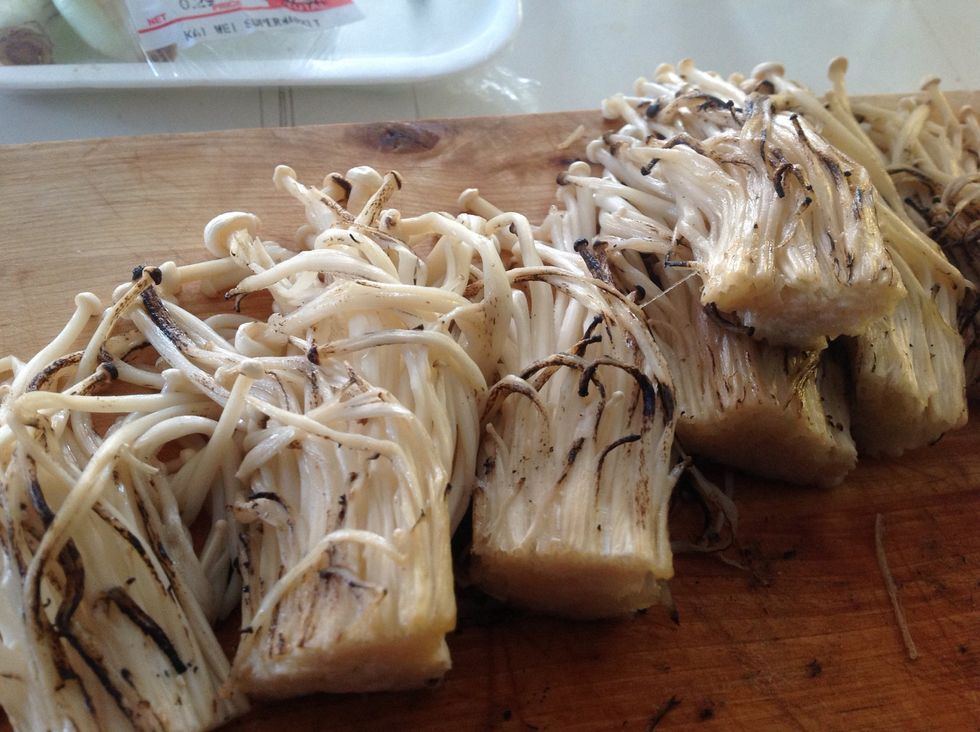 Post-torched enokis!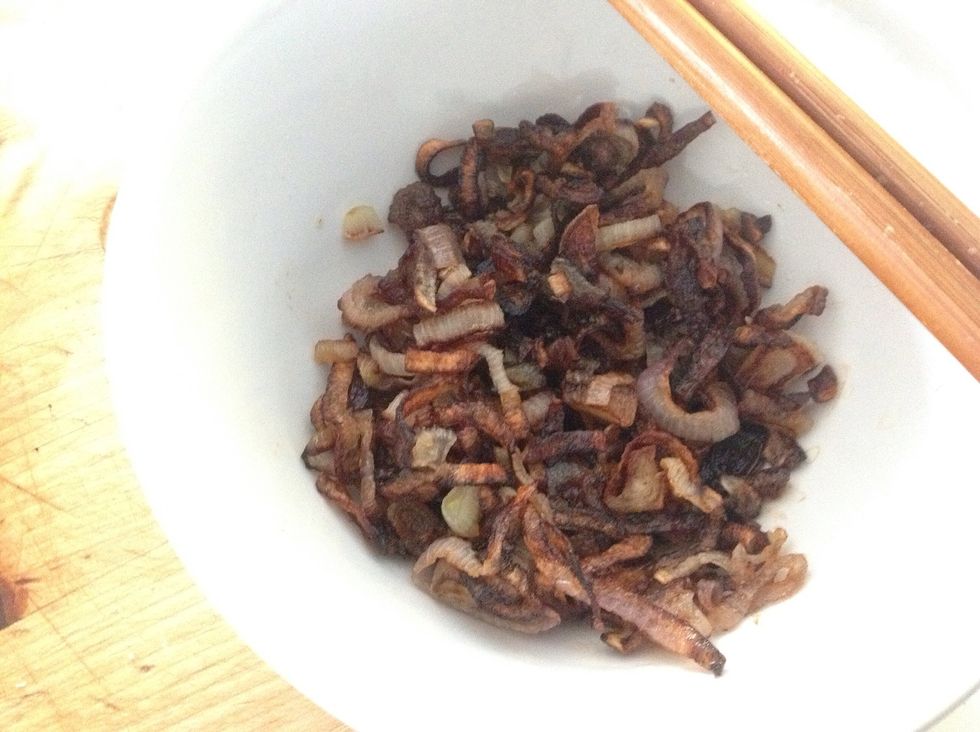 Shallots, fried.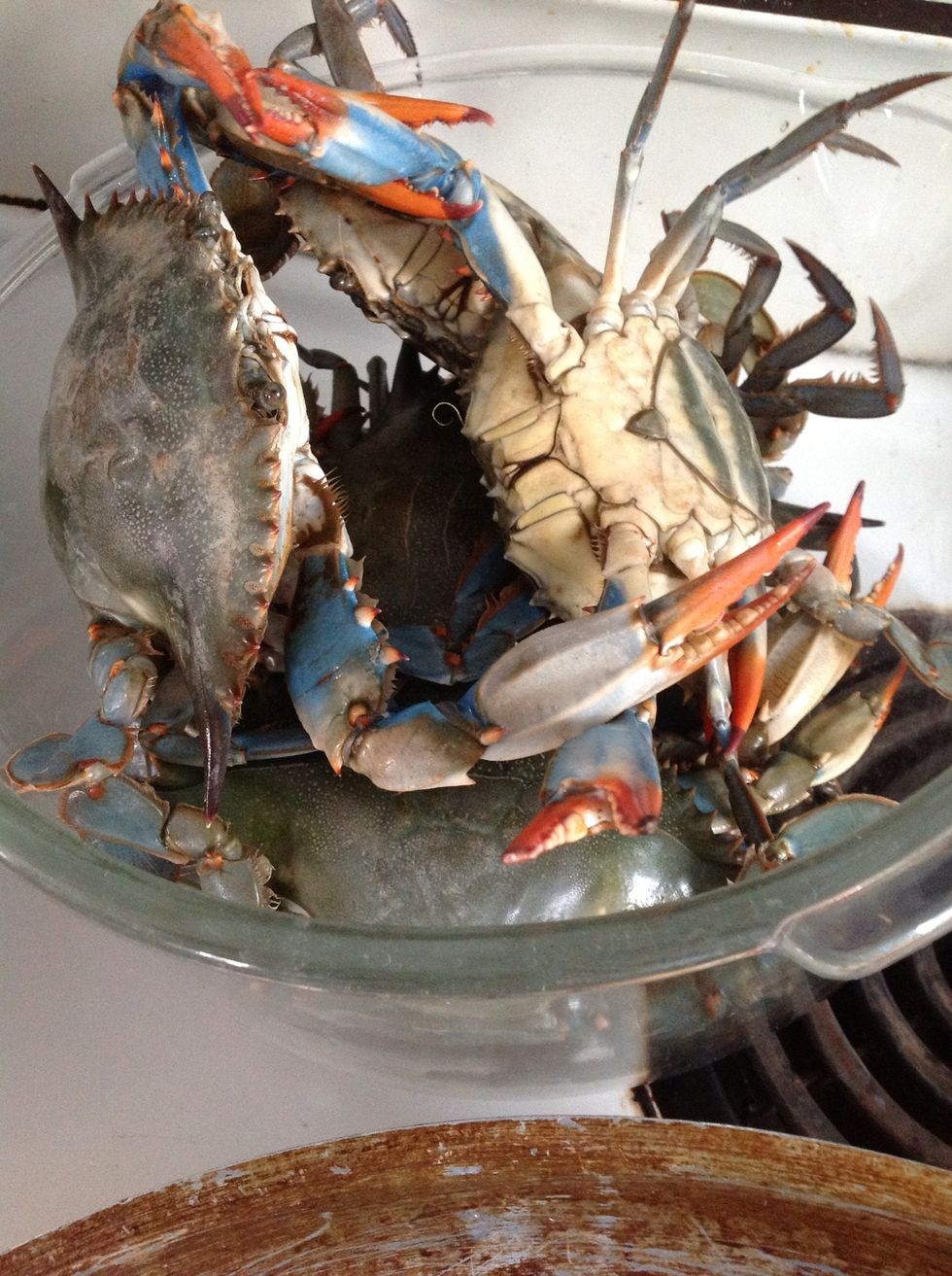 Crabbies!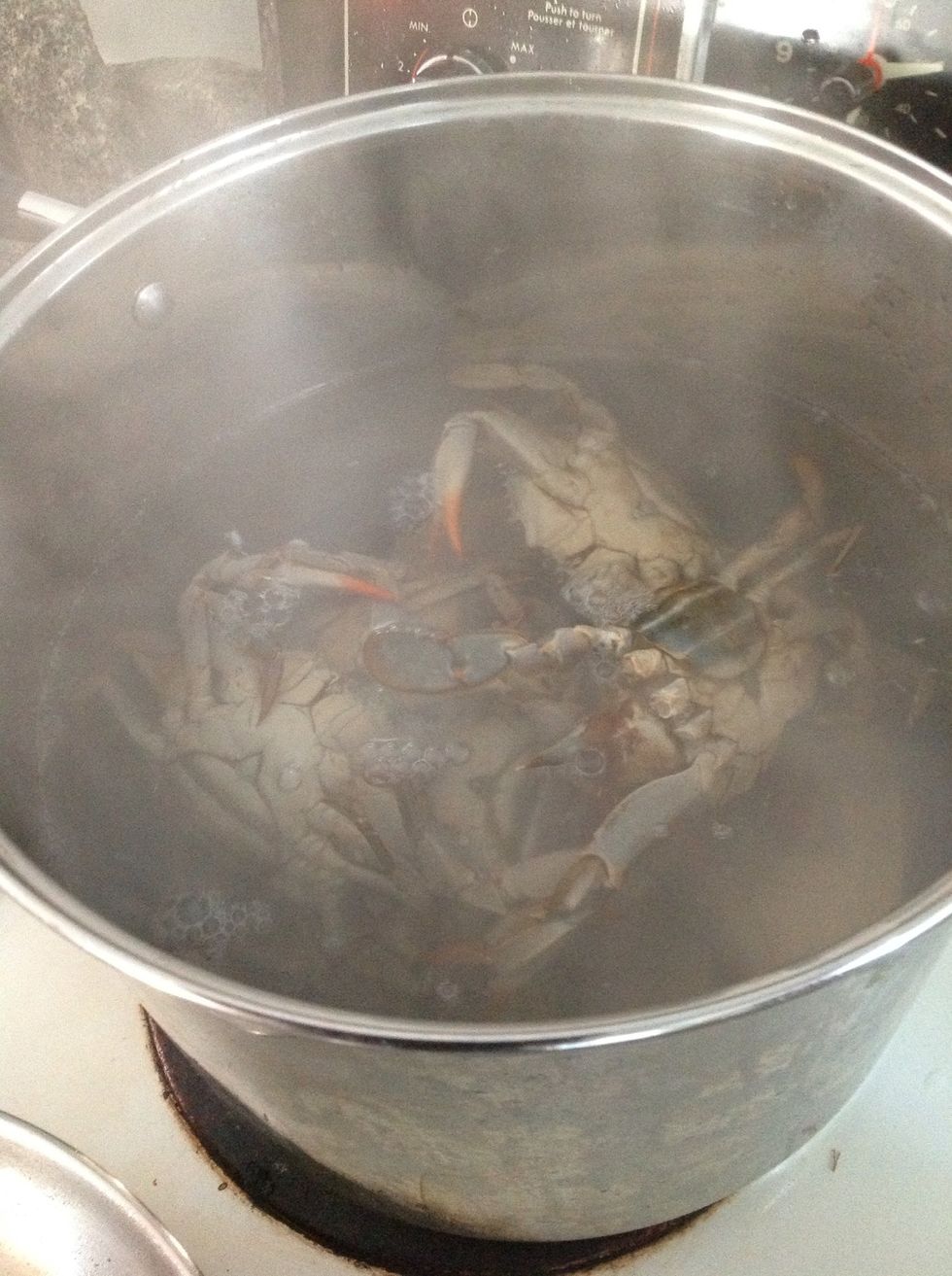 Dead.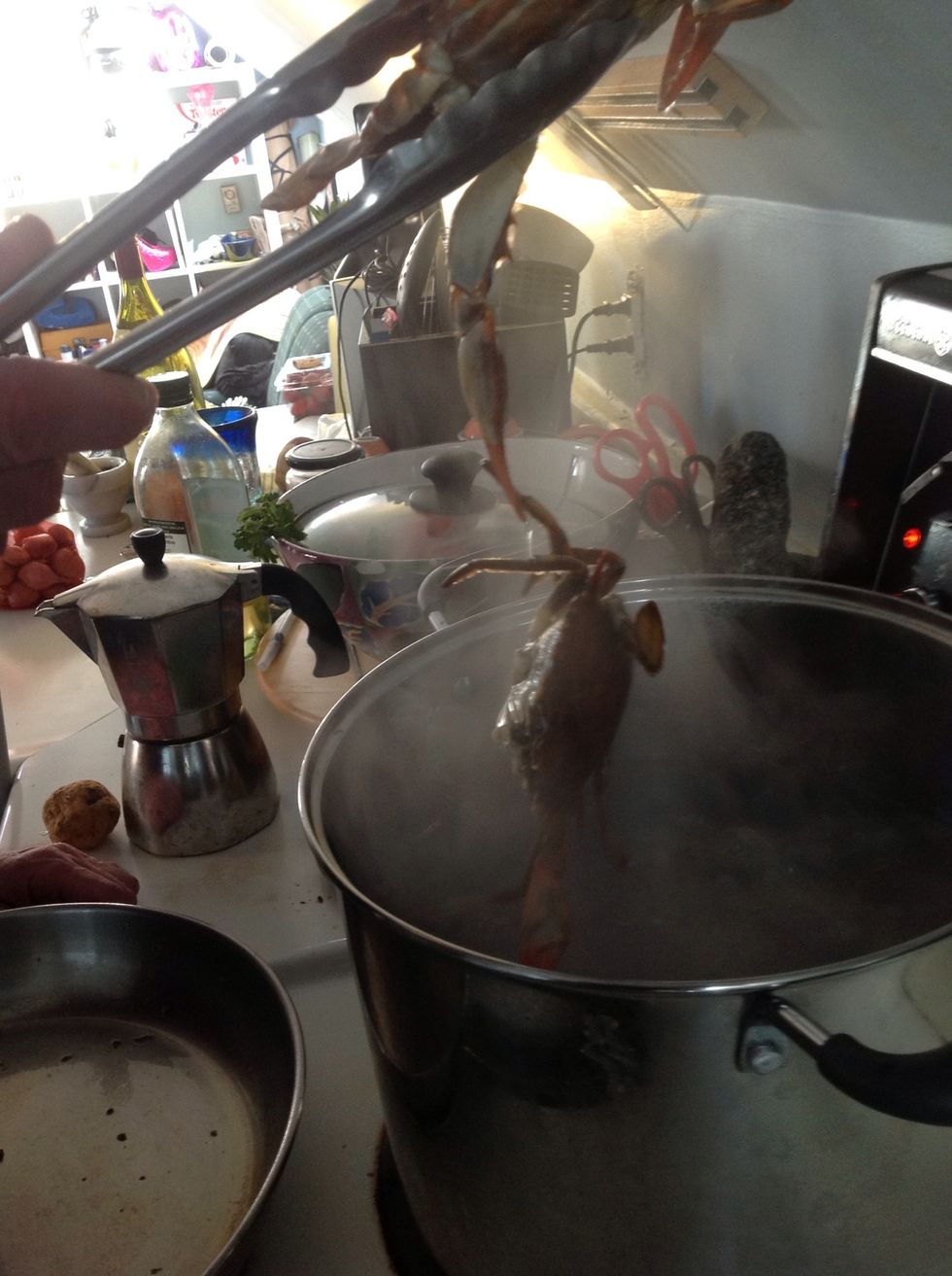 These two were lovers, even in death.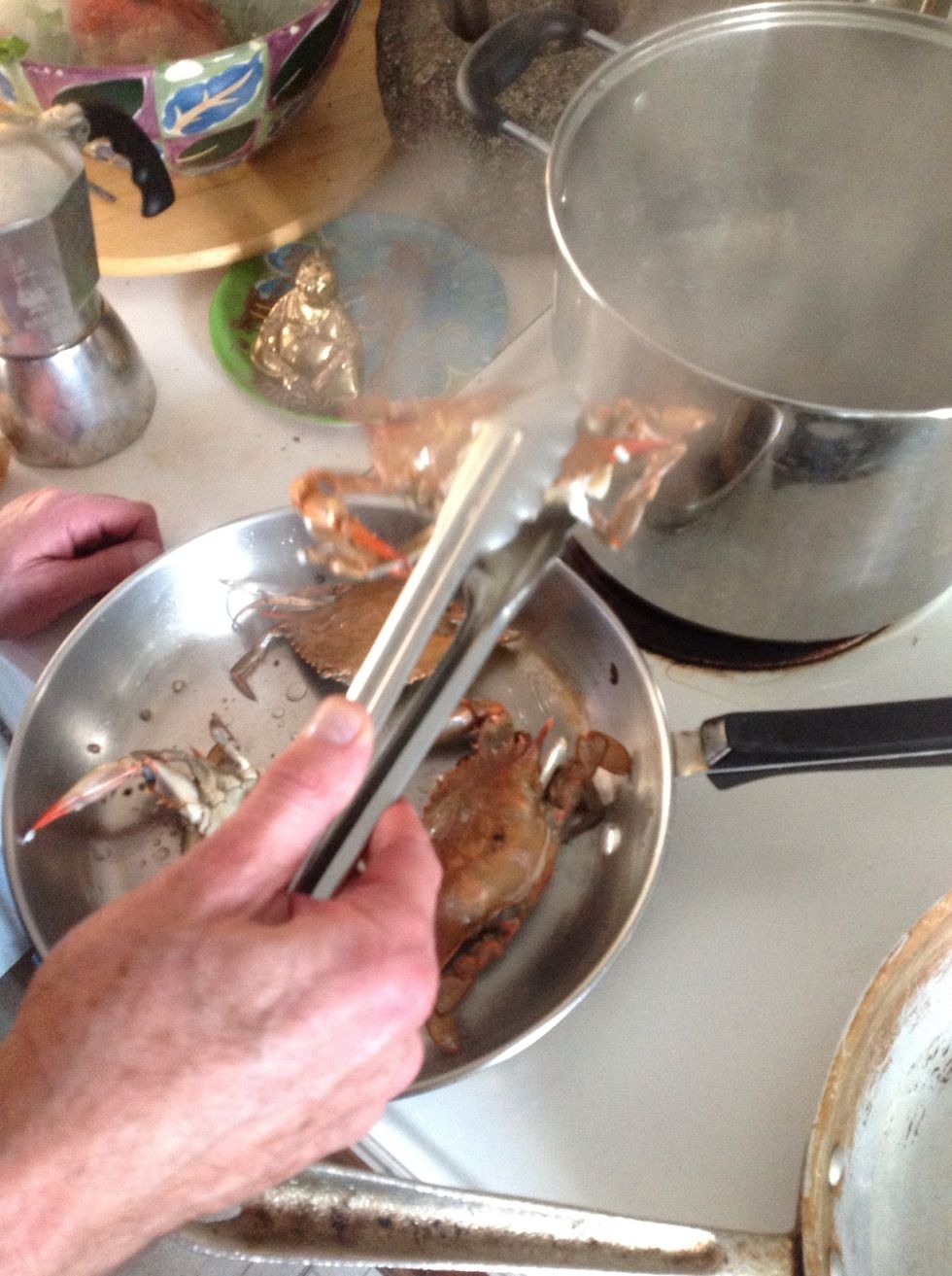 Transfer them from the pot once they're parboiled (just once they change colour. Basically we are just killing them quickly.)
All dead!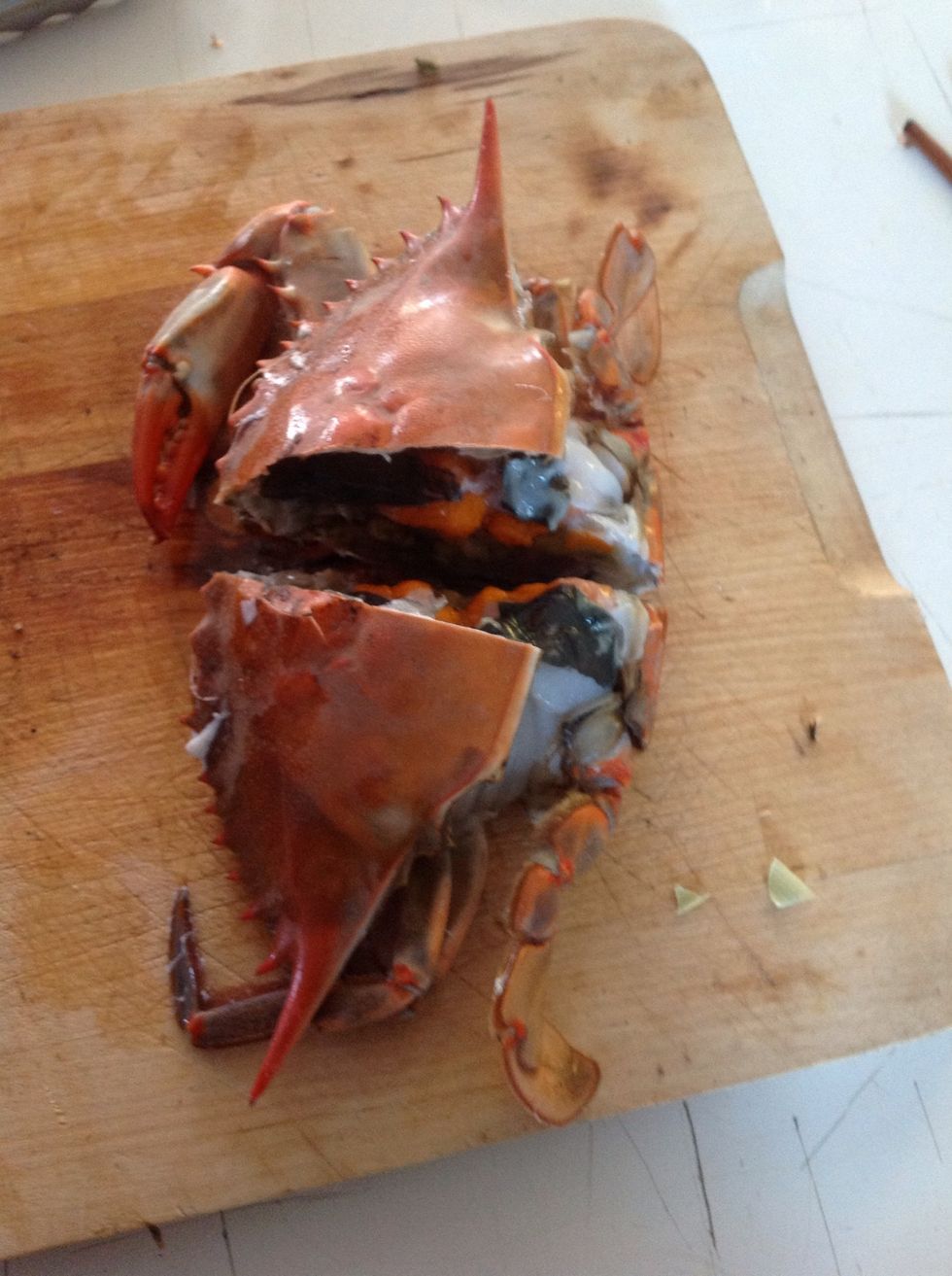 Chop them in half with a big cleaver!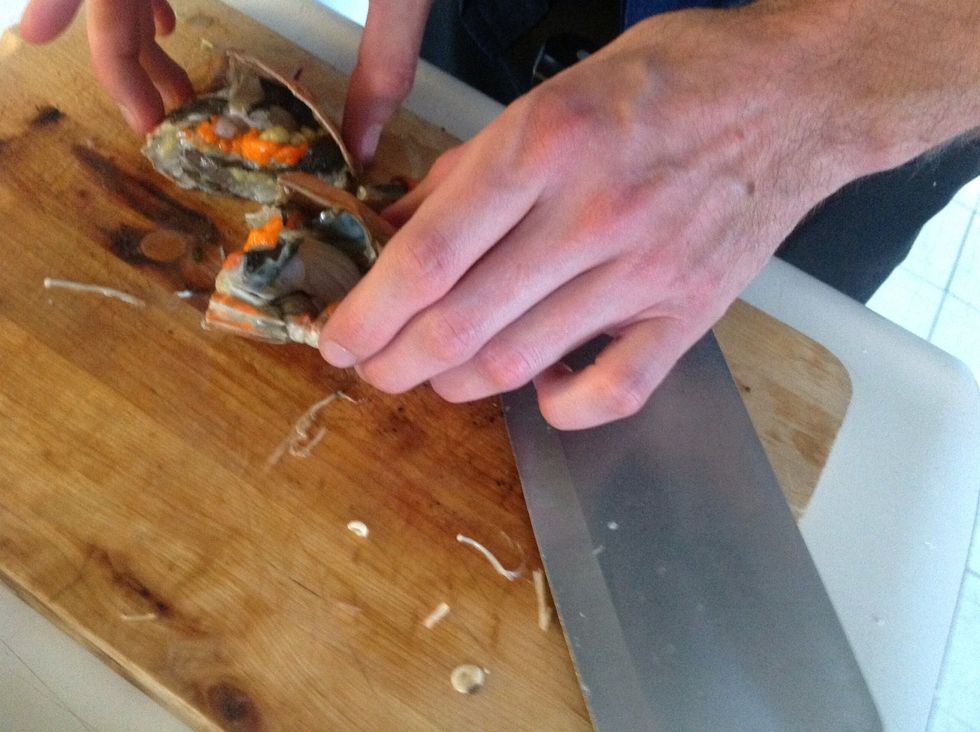 Comme ça!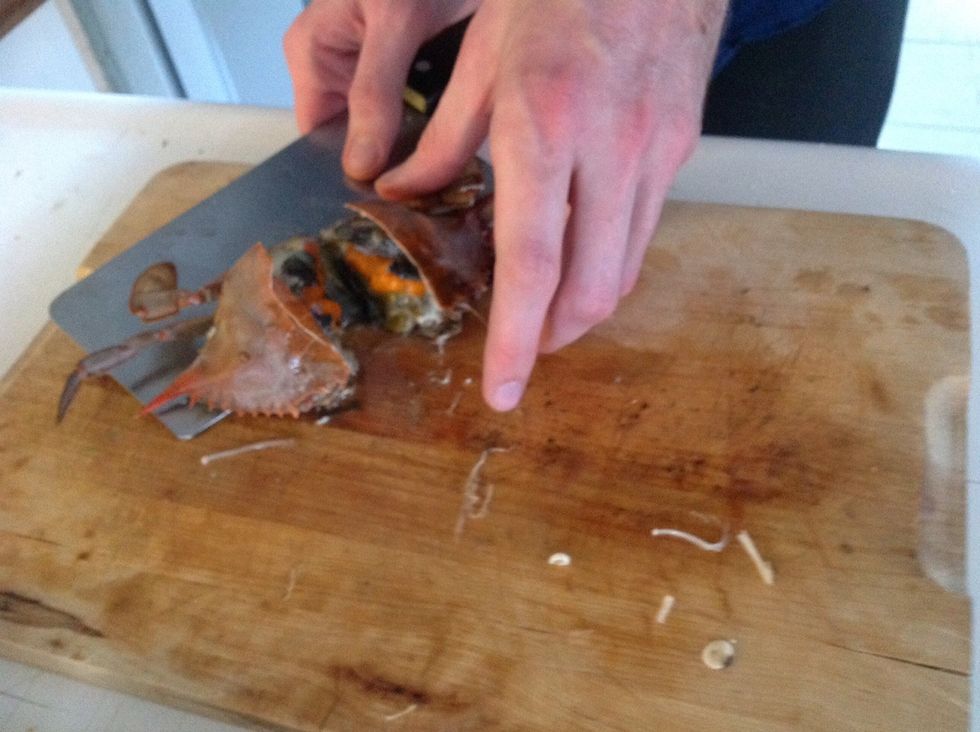 Look at all the delicious brains and roe. Mmmmm....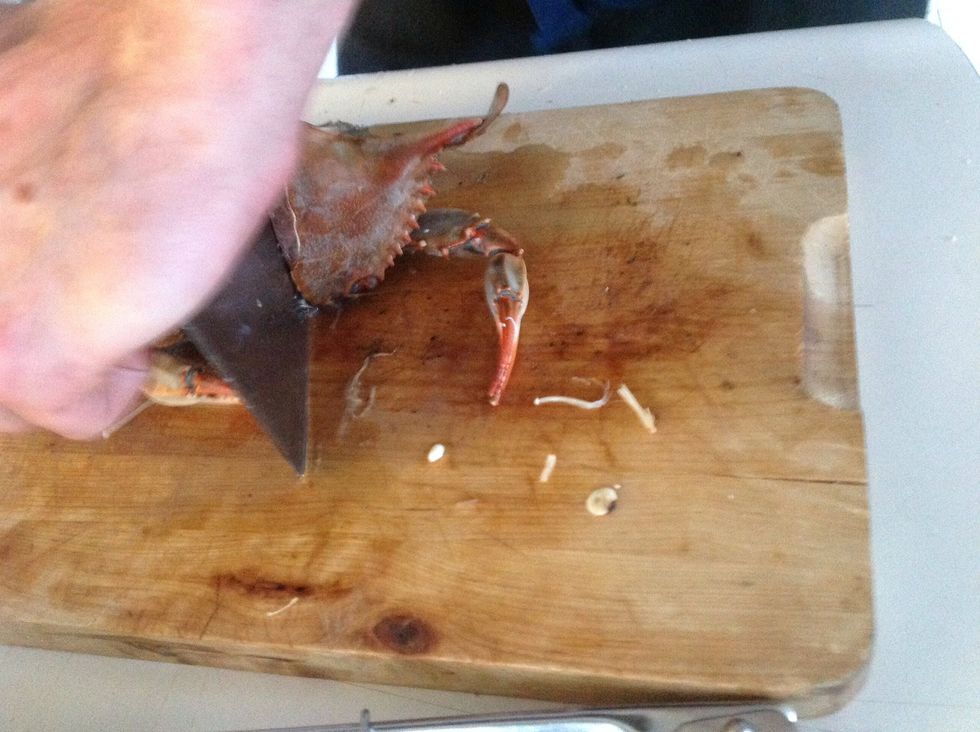 Crunch right through the exoskeleton.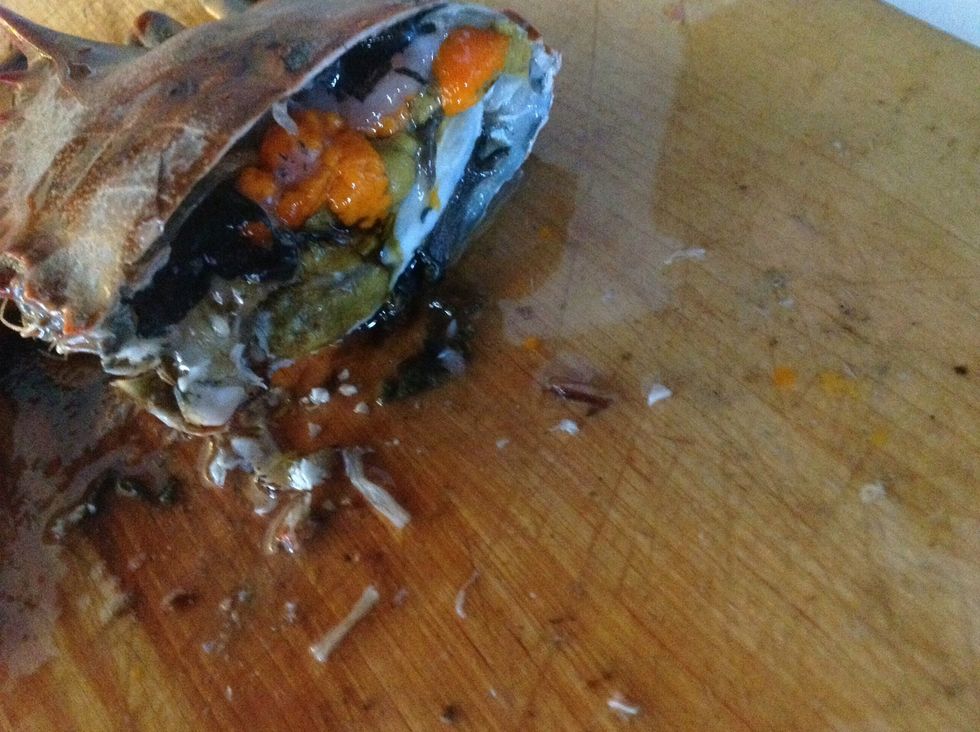 Gore.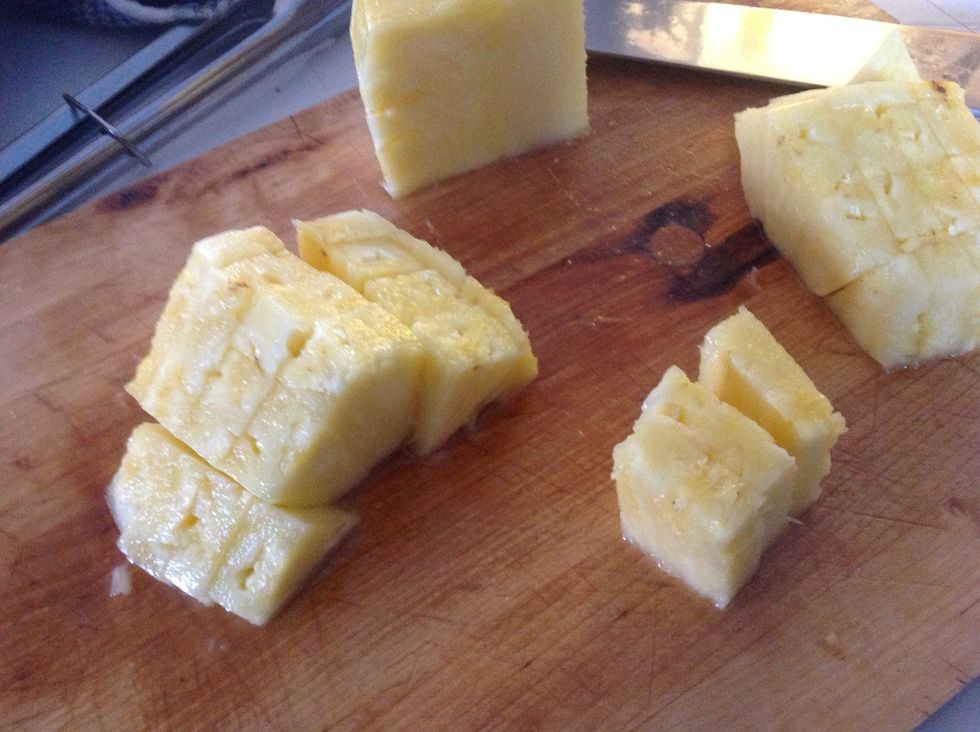 Chop pineapple into medium chunks
I cheat and use store-bought green curry paste. Make your own if you can.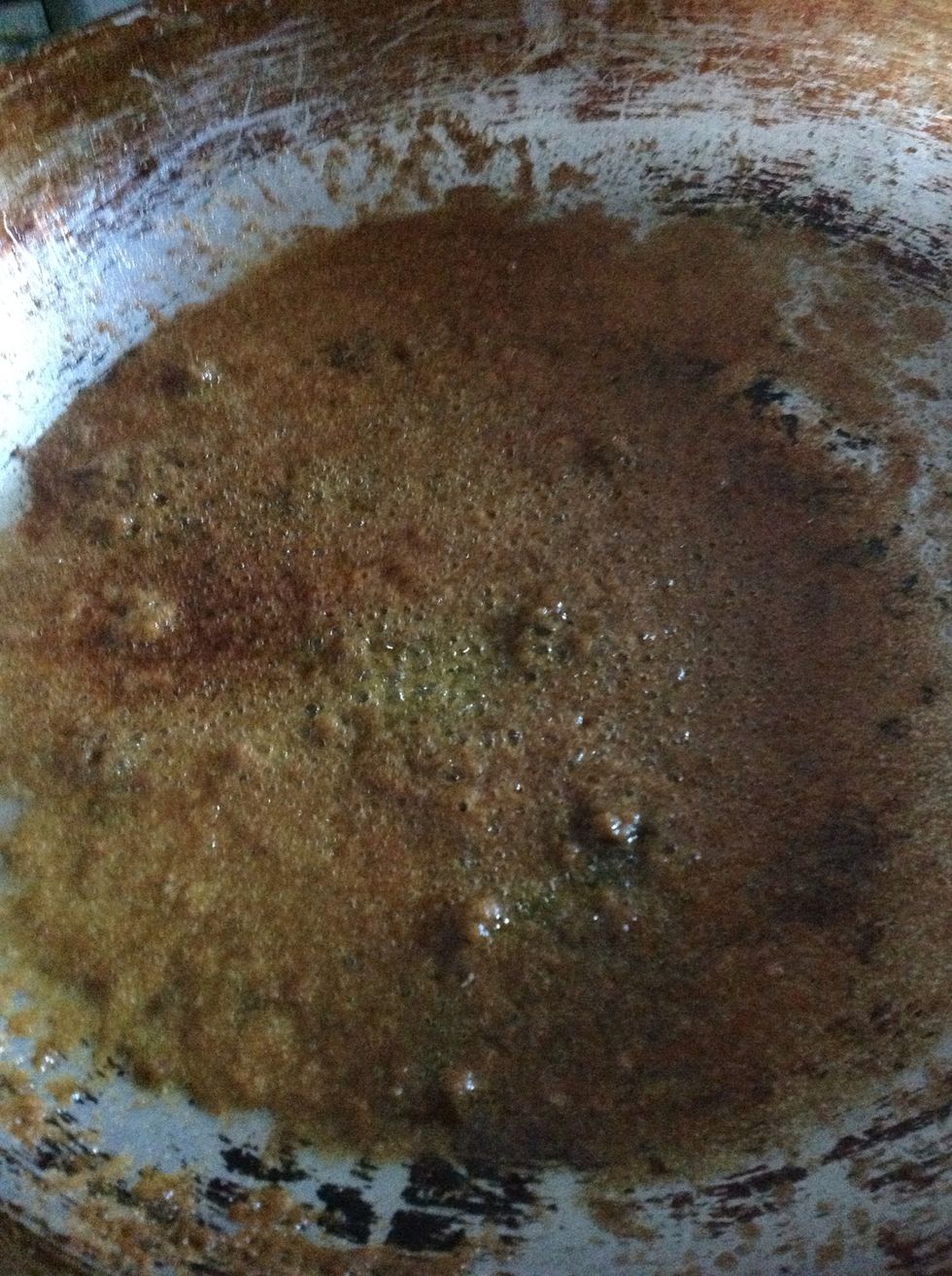 Fry the curry paste in some hot oil in a big big pan.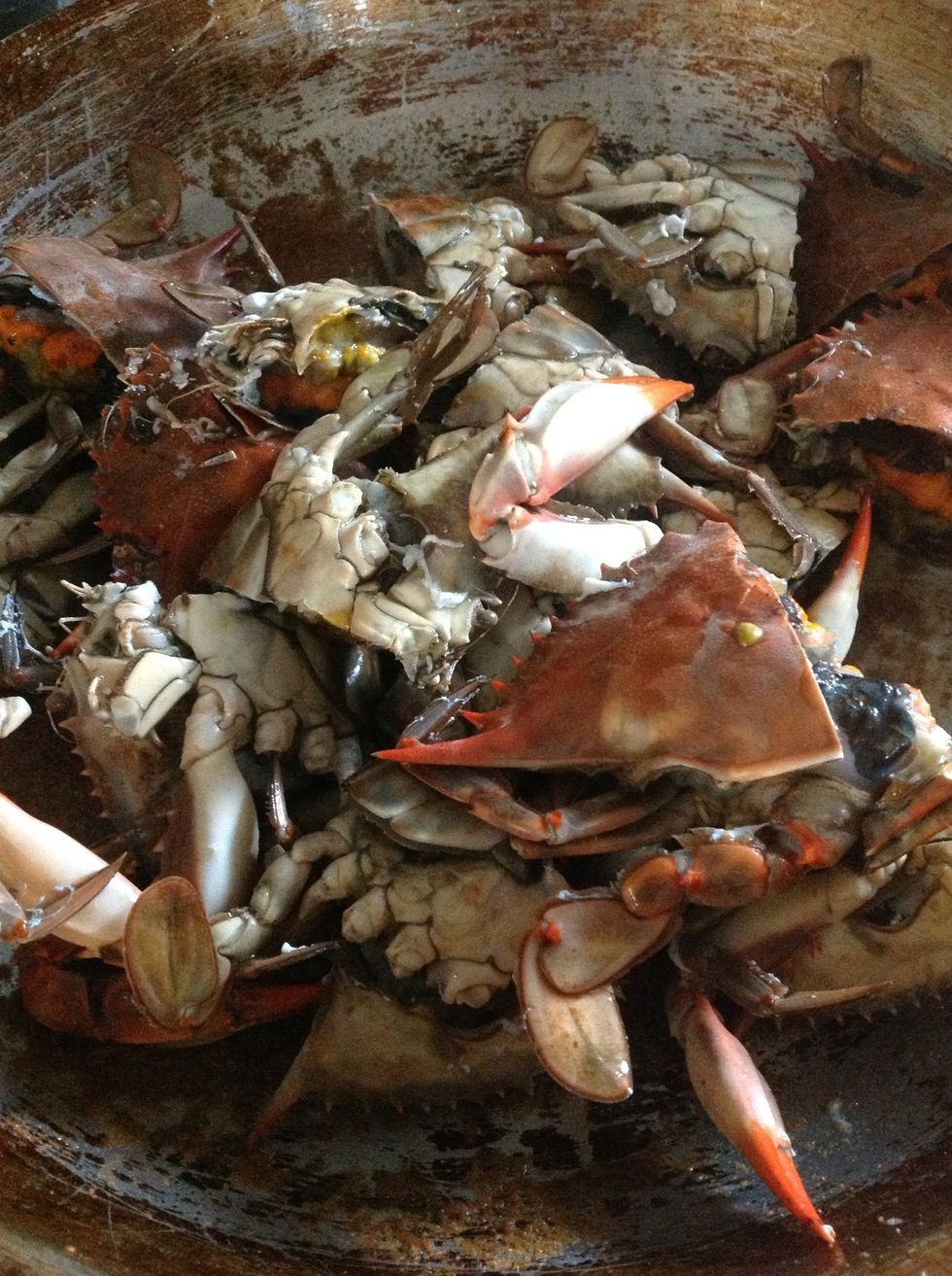 Crabs halved and added to the pan. Toss them to coat in the curry paste and oil. Then add the ginger and lemongrass.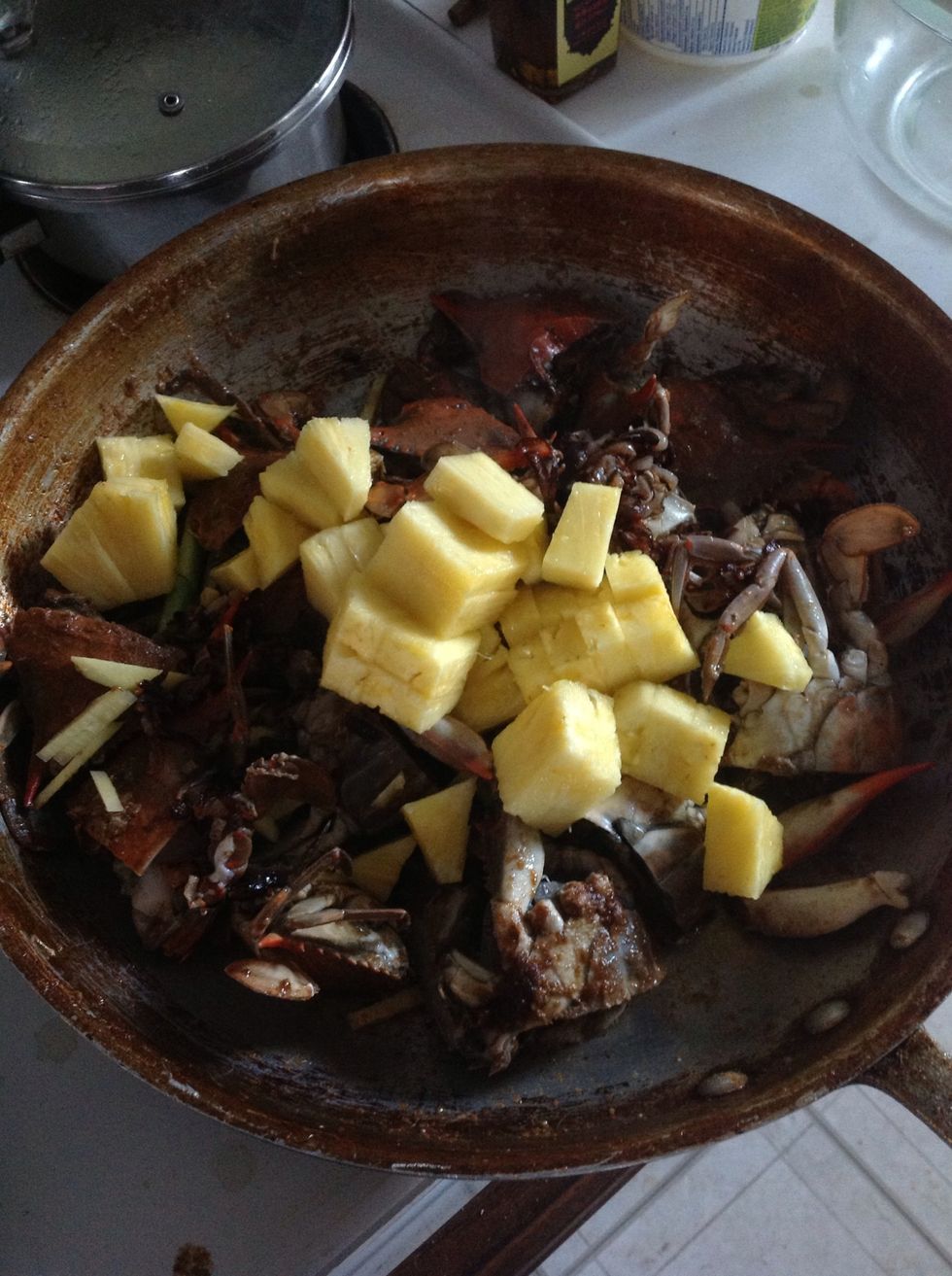 Once they've been cooking for a minute or so, add the pineapple and toss again to coat.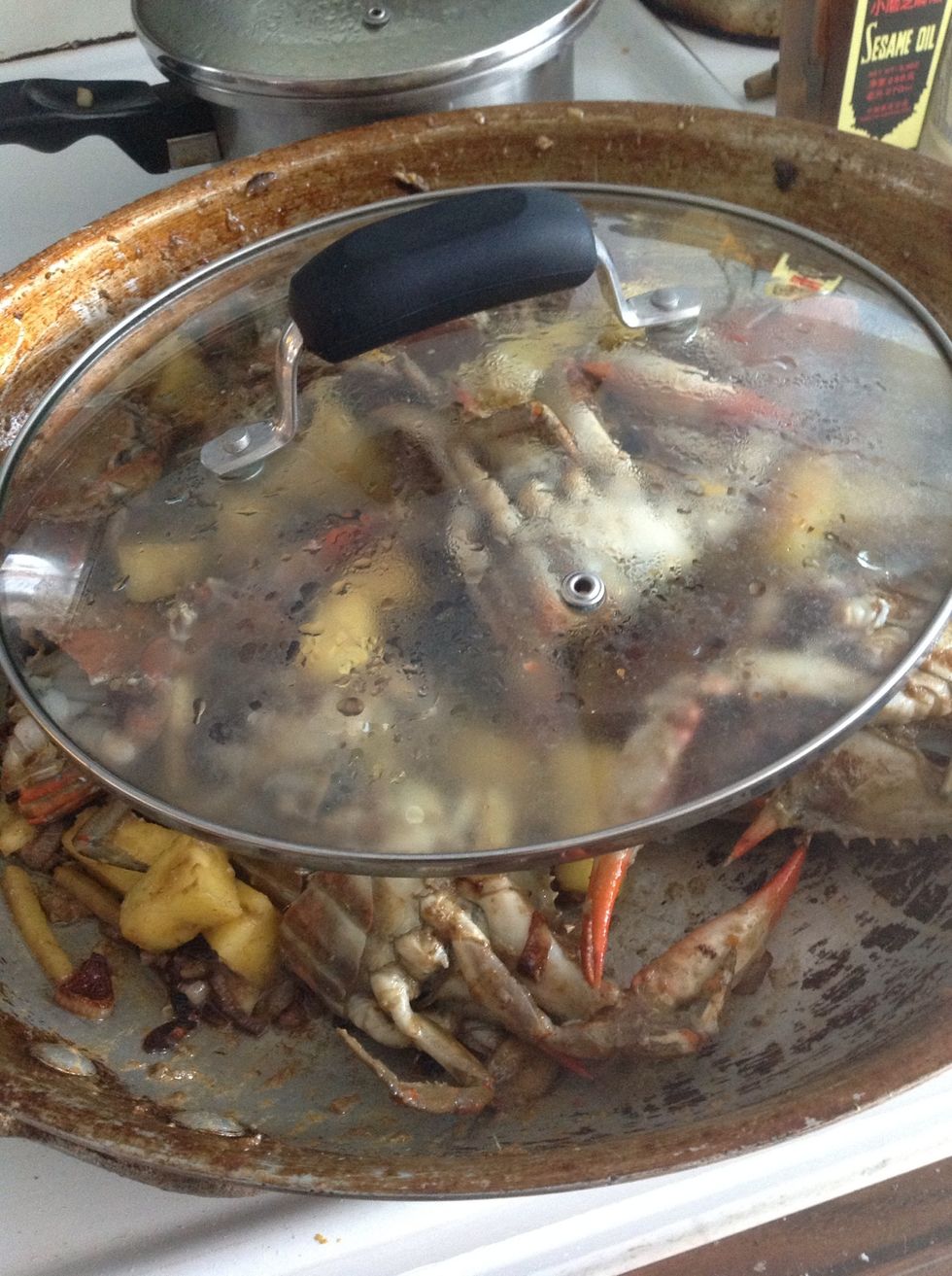 I don't have a lid big enough for this pan so I improvise to let them steam a minute or so.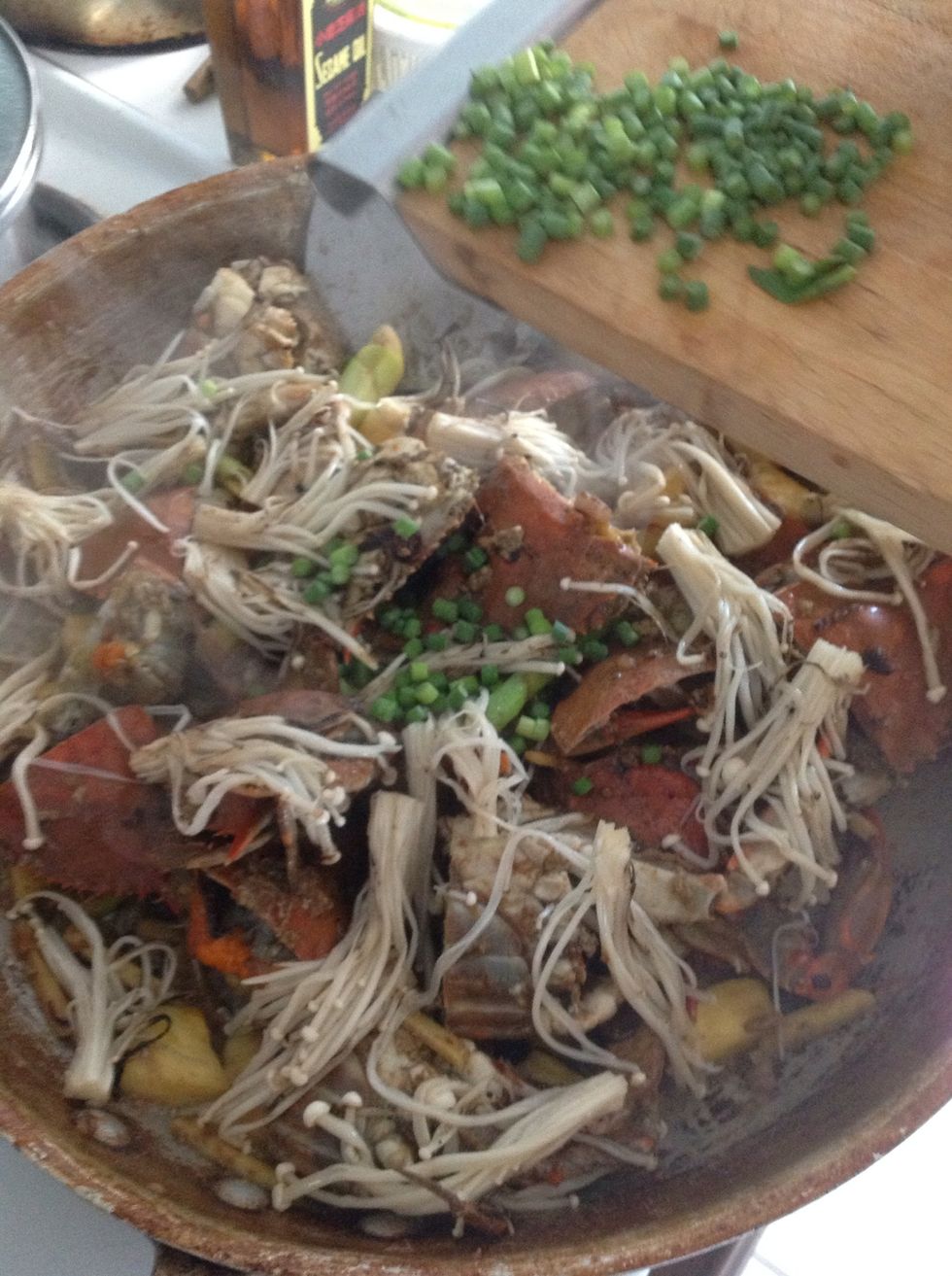 Add the separated enokis, and garlic scapes.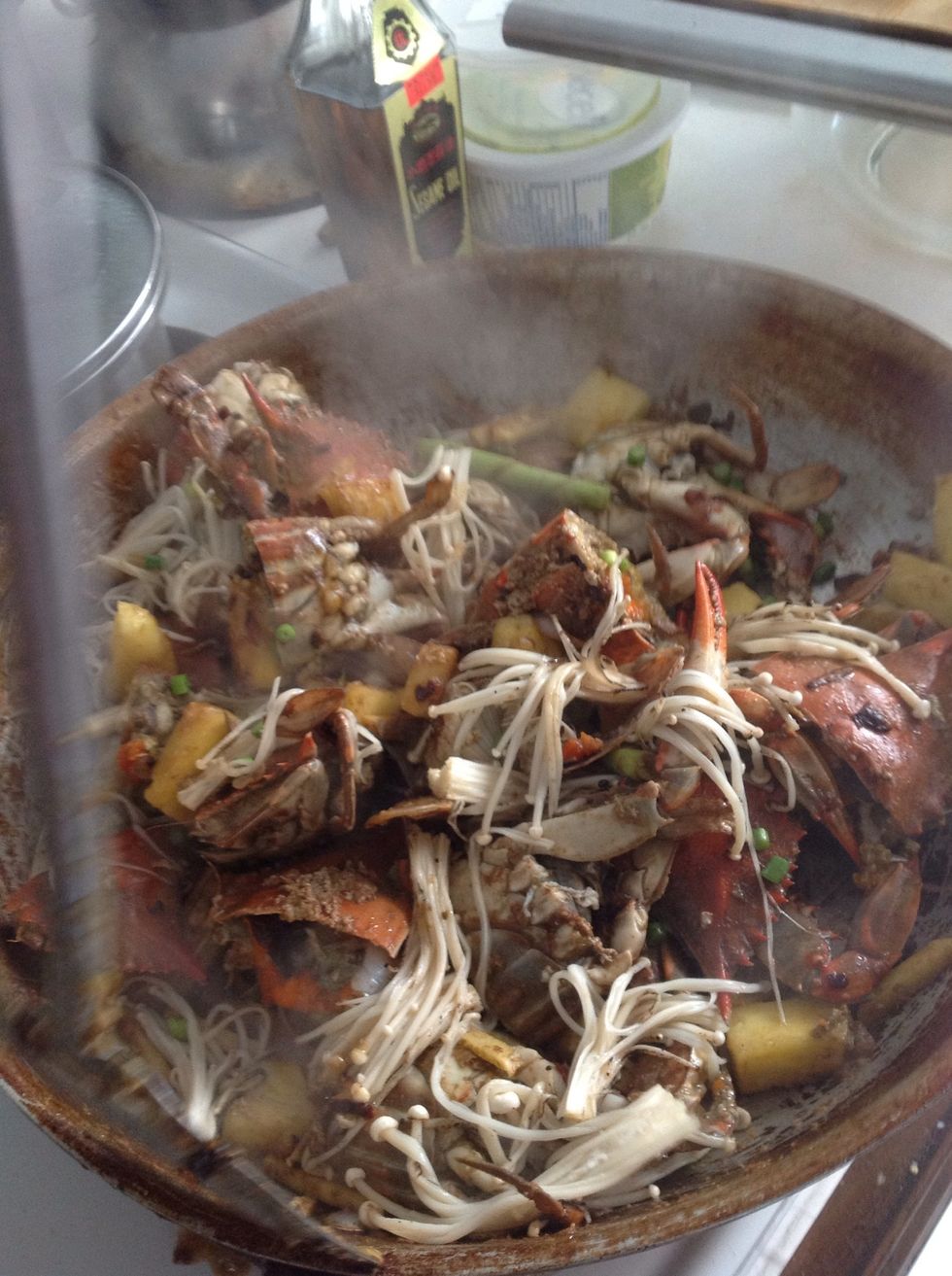 Toss it all around and cover for a few minutes.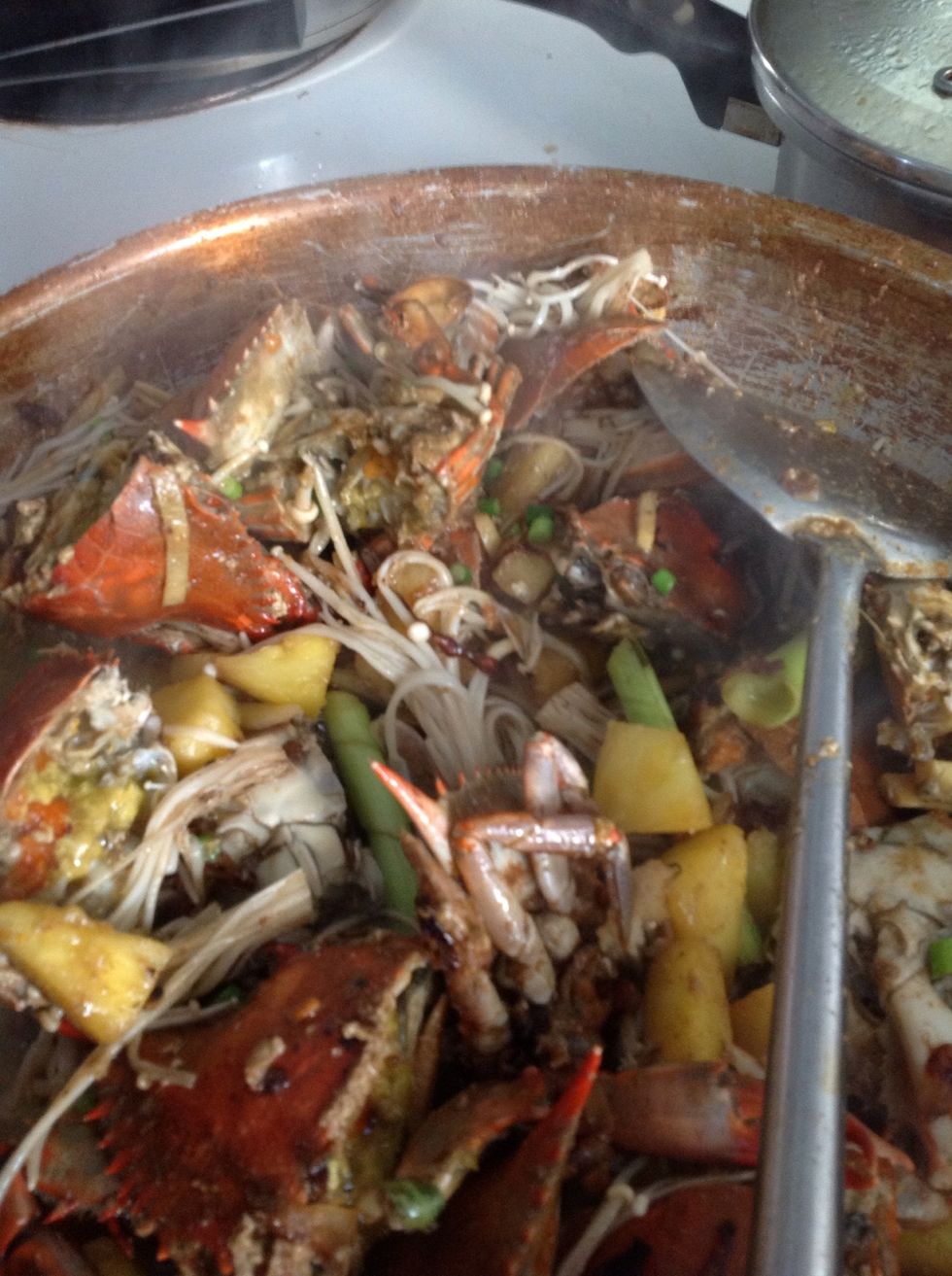 Mishmash delish smash. I added two or three ladelsful of crab boiling water to make a bit of steaming liquid/broth.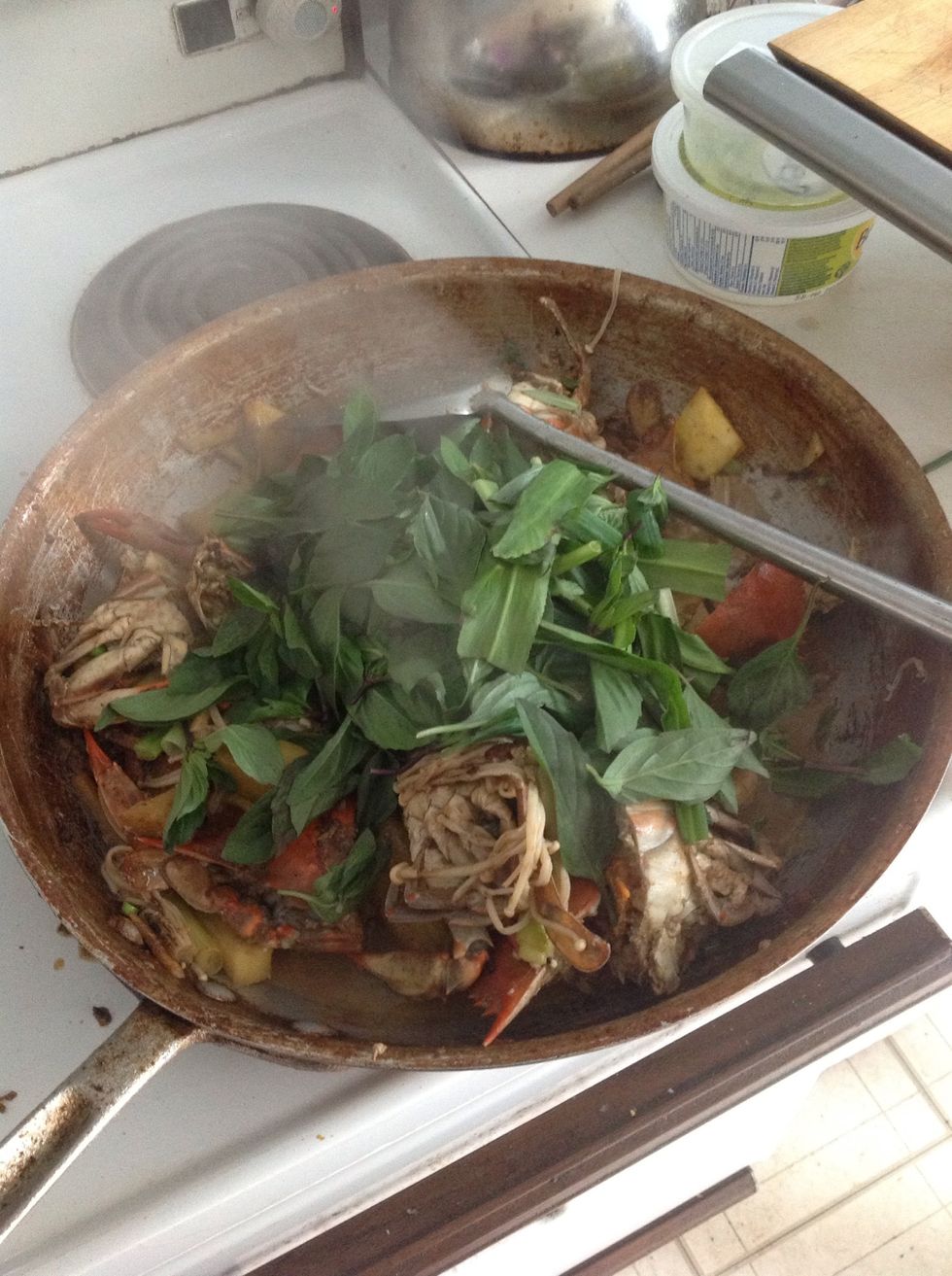 Add the basil and the saw leaves and green onion.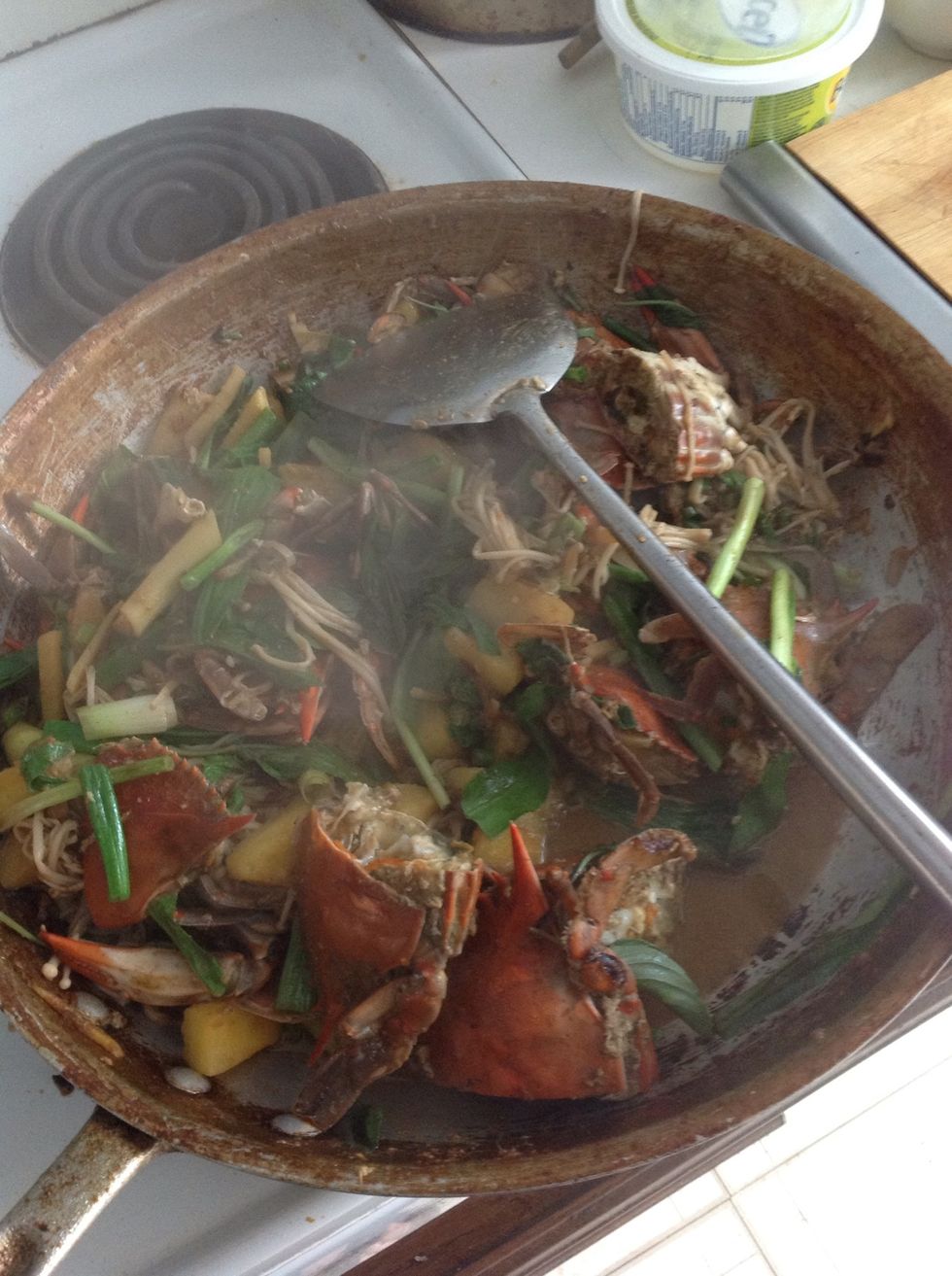 Let everything comingle deliciously together for a minute or so.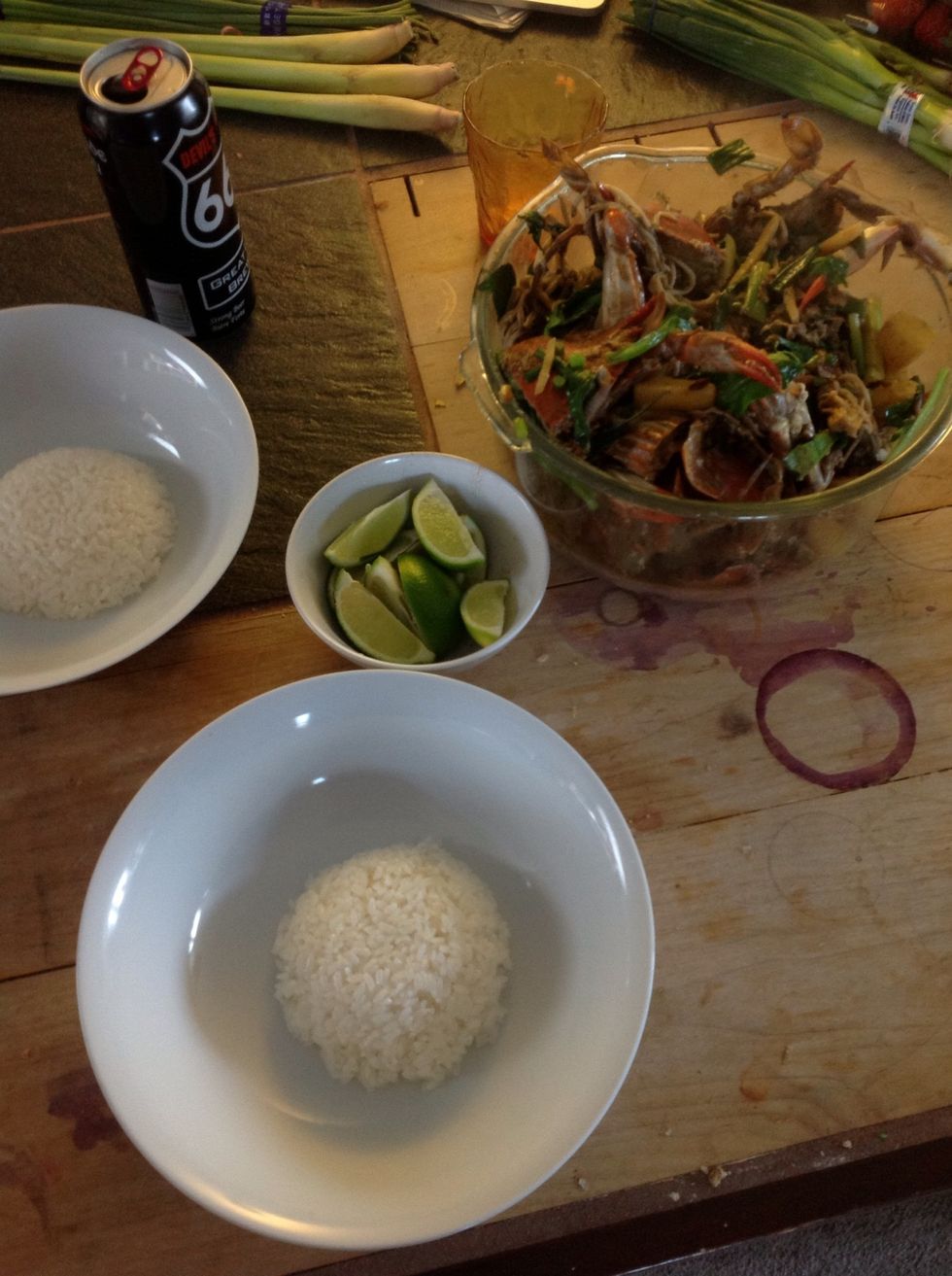 I set some big bowls with rice and a bowl of lime wedges to dress with.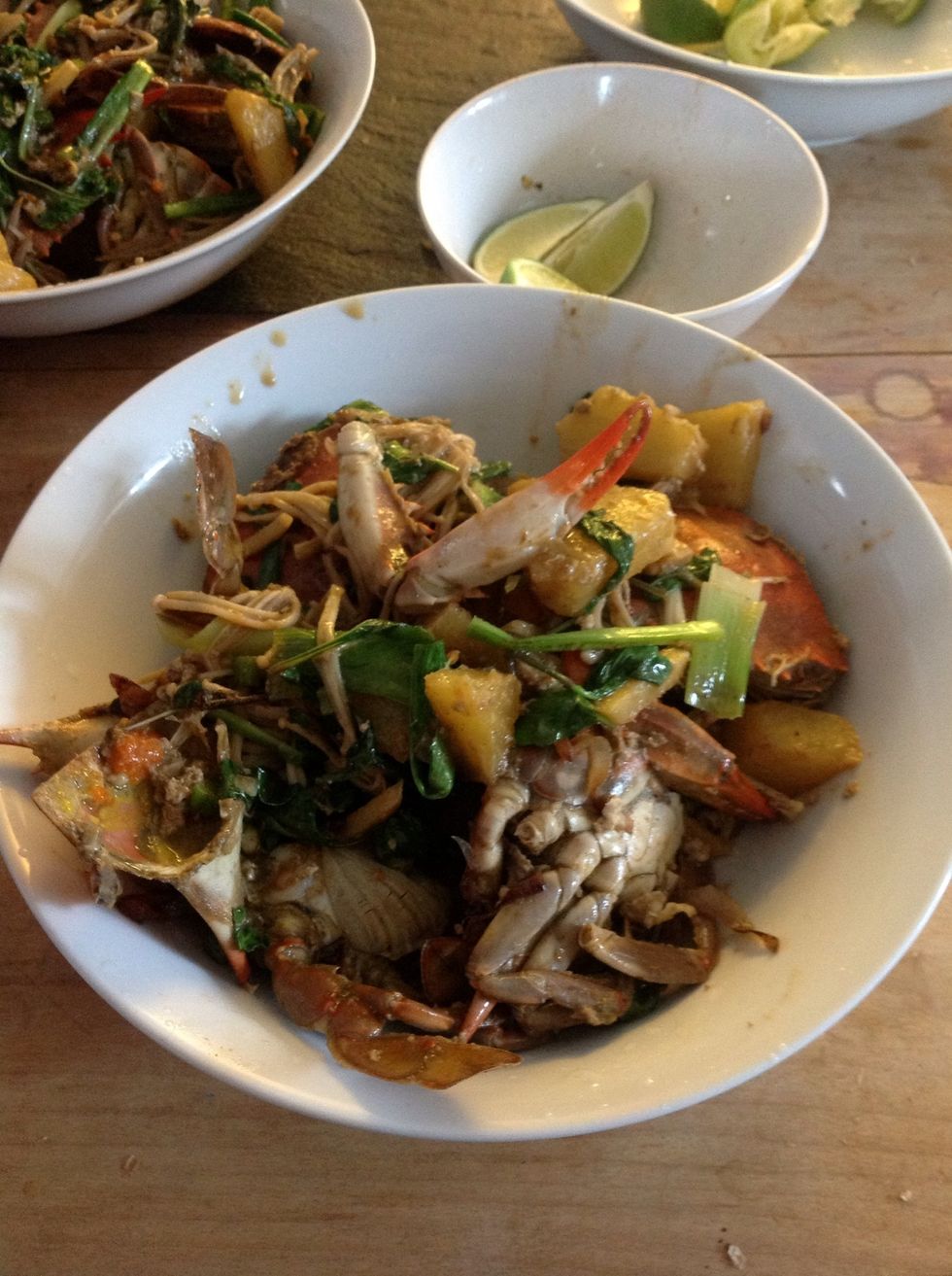 It was delicious and sloppy and wonderful. When the crab was all eaten there was a pile of greens and fruit and crab juice to eat with rice! Yay!
8.0 Live blue crabs
1.0 Stalk lemongrass
4.0 Shallots
4.0 Limes
4.0bnch Sawleaves
6.0bnch Basil leaves
4.0in Ginger
0.0 Pineapple
1.0bnch Enoki mushrooms
4.0 Garlic Scapes
3.0Tbsp Thai green curry paste
Rice
Mikiki Mikiki
Queer, politico performance artist and harm reduction worker lookin to make bad food gooder.