1-Pre mix flour and baking powder, and sift.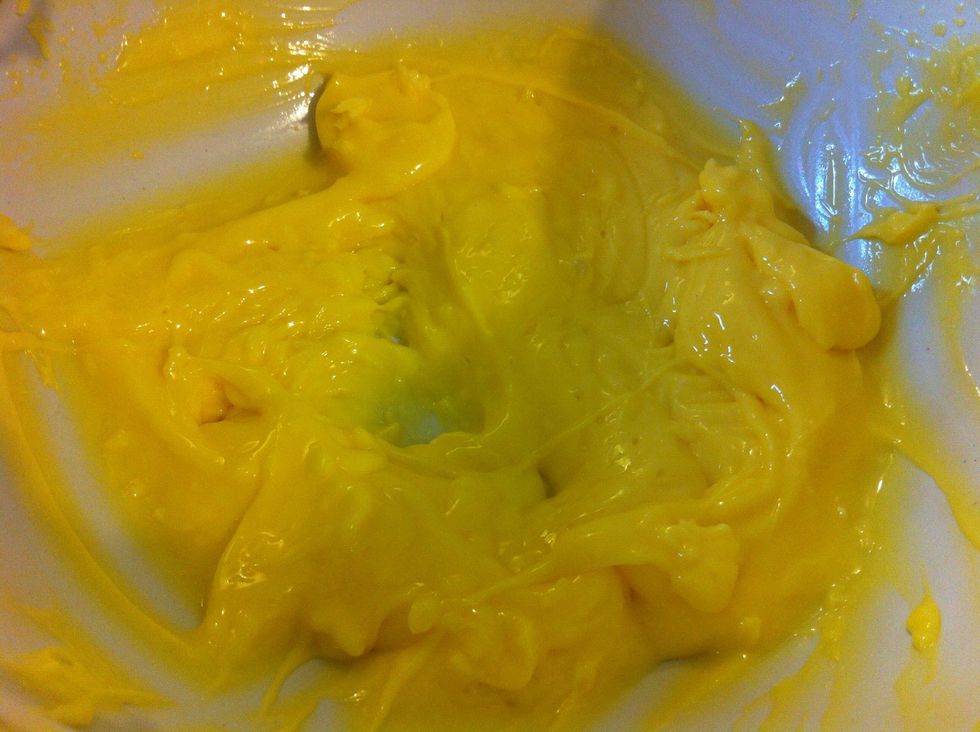 2- Beat butter till a creamy texture obtained and butter obtain a lighter shade of yellow. 3-Add ghee and sweetened condensed milk, continue beating.. 4- Add egg , vanilla and salt. Continue beating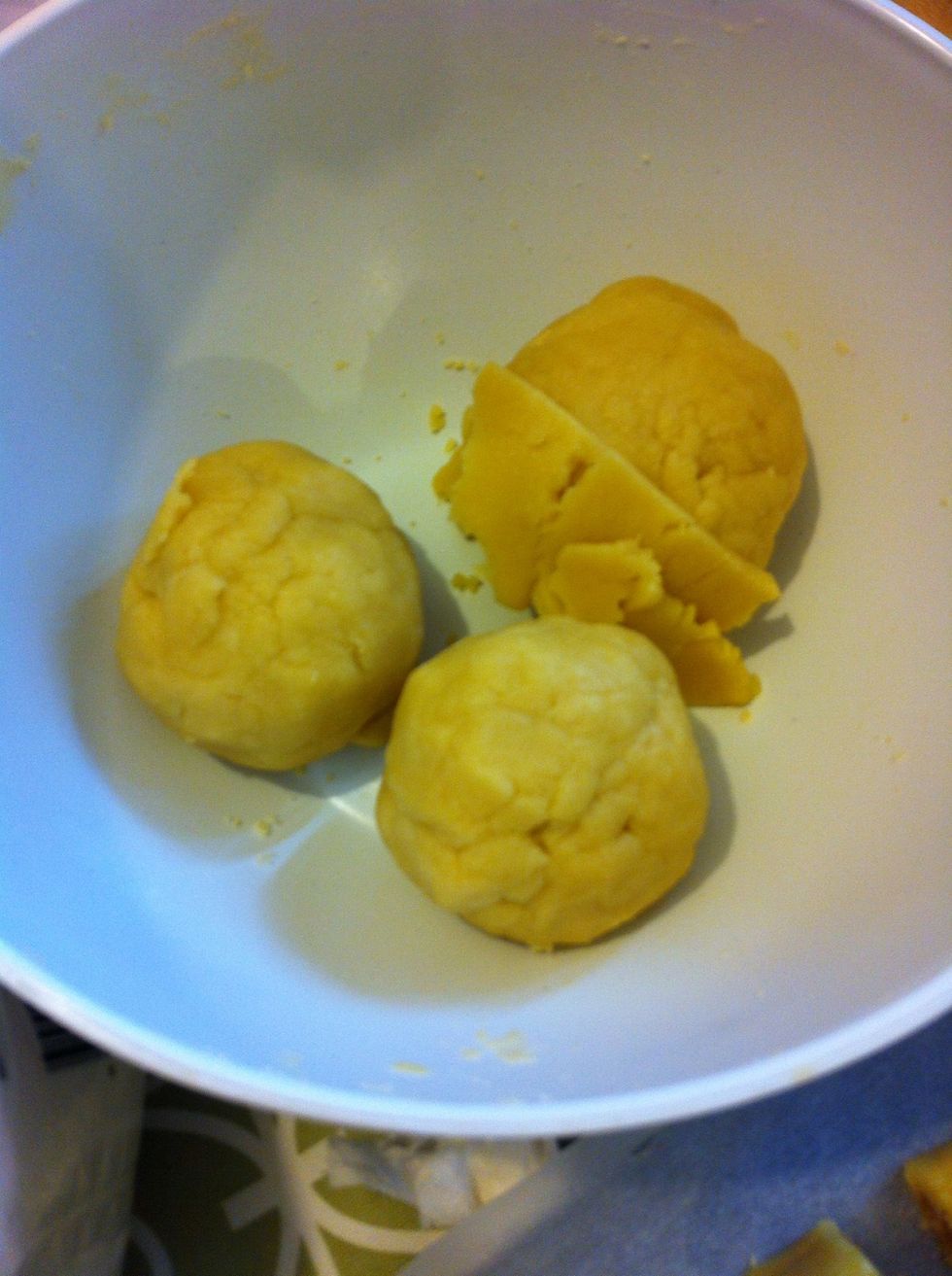 5- add premix flour slowly to beaten mixture and mix. Use hand if needed to ensure dough well mixed. Let it rest for 15 mins.
Ensure pineapple jam filling is set at room temperature before use.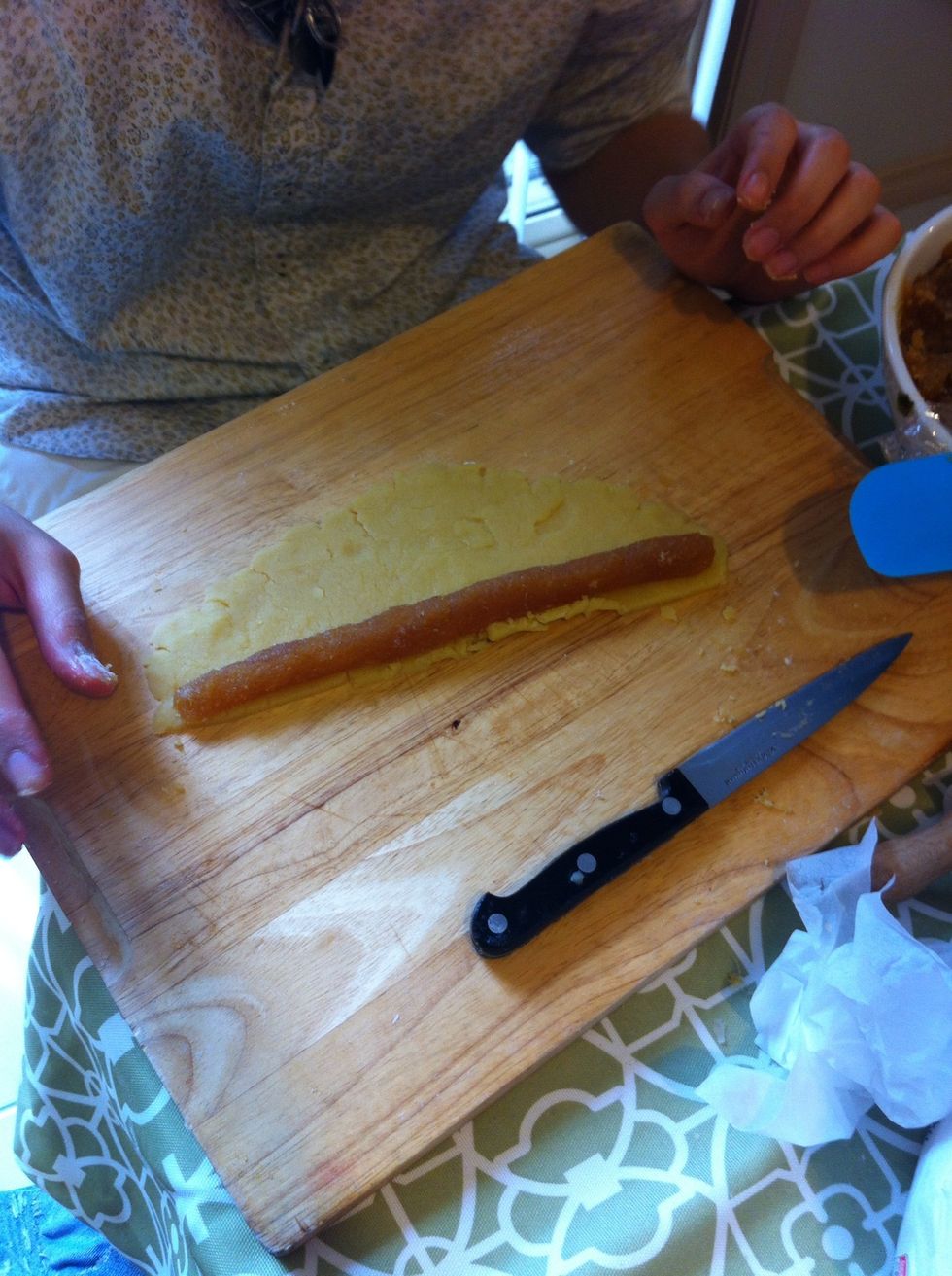 6- take a considerable amount of pineapple filling and roll out to form a sausage like shape, as shown above.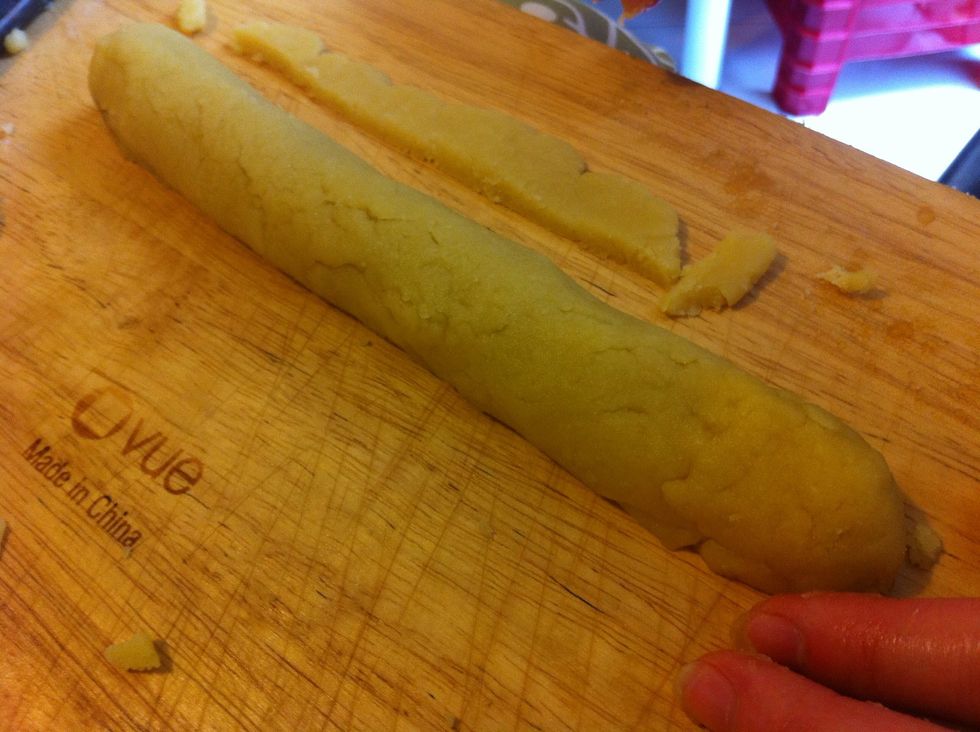 7- Roll out dough n wrapped pineapple filling , as shown above. Thickness of dough should be 1/2cm.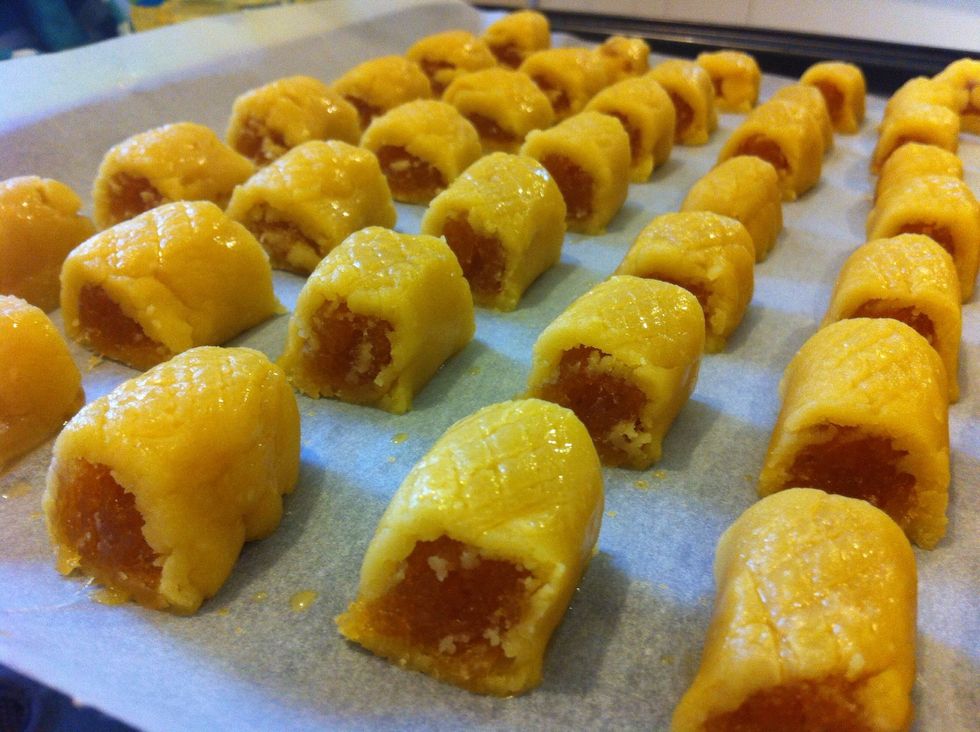 8-Use a knife to slice through shaped dough. Finish it off with criss crossing top part with knife and brushed it with beaten egg. 9-Preheat Oven and bake at 160 Celsius for 20 mins approx.
Tadaa!! You're Done! Let it rest and enjoy sinking your teeth into one! I Do!! nom nom ^^.. In my opinion, it taste the best the next day where tart is well rested.. Yumssss
1/2kg Plain flour
1/8tsp Baking powder
1/4kg Unsalted butter
1/2tsp Salt
1/2Tbsp Ghee
3.0Tbsp Sweetened condensed milk
2.0 Egg Yolk
1.0 Egg white
1/8tsp Vanilla extract