How to cook pineapple tart (part1/pineapple filling)
Time taken: 2-2.5hours Note: heat need to be high initially to evaporate most of the water content in pineapple. When mixture thickens, adjust heat accordingly till desired consistency is achieved.
142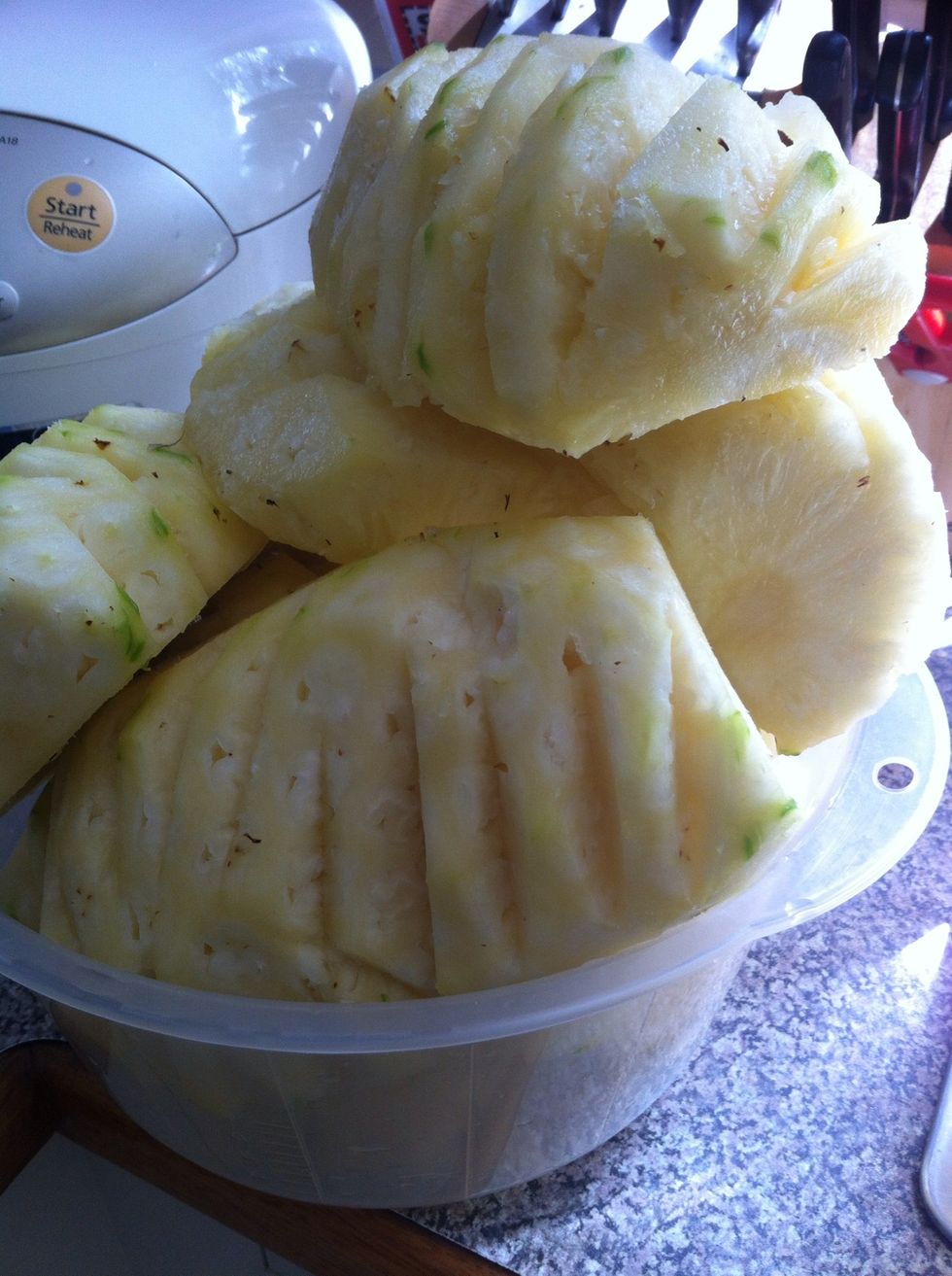 Remove pineapple skin, and the "eyes" of the pineapple by cutting through the pineapple diagonally. As shown above.
2.Remove stem of pineapple and blend it all up!! Note: Avoid adding water when blending pineapple as it slow cooking 3. Tear screw pine leaves vertically and form a knot, add to blended mixture.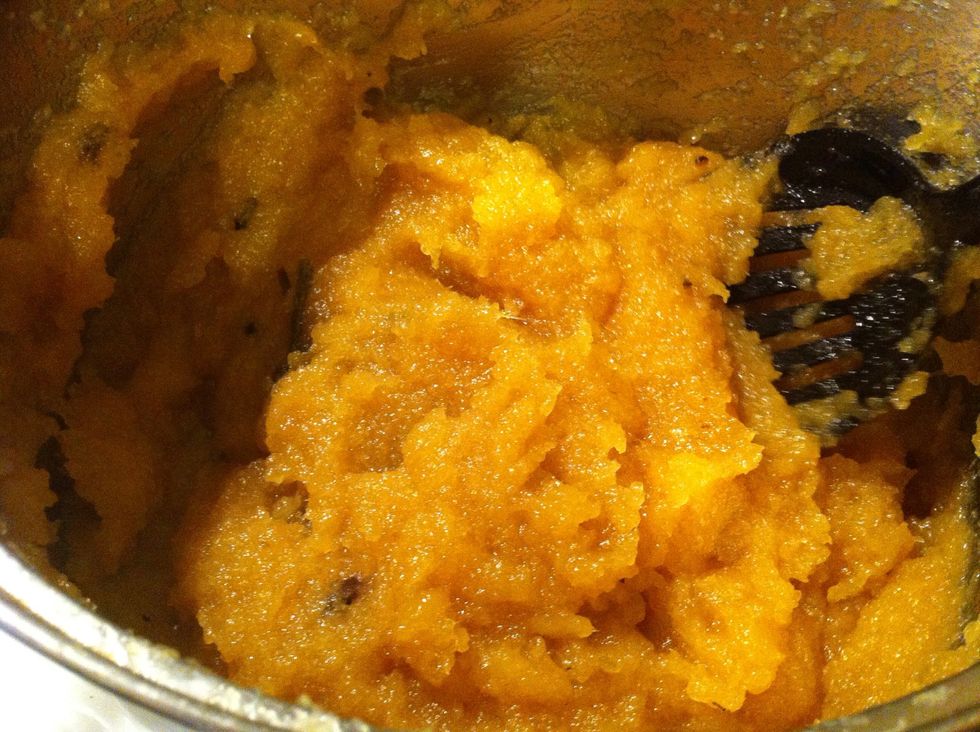 4. Switch on stove and add cloves, star anise and cinnamon to mixture and heat mixture till reduce by half in volume. As shown above. 5. Add in Castor sugar, vanilla extract and lemon juice. Stir.
6. Continuously stir for a minute for every 5 minutes after sugar added. Mixture will thicken and caramelisation will occur.At this stage,crucial to continuously stir to prevent mixture from burning.
Last step:let mixture cool to room temperature.This pineapple filling will be used in part 2 to produce the final product: pineapple tart!! Mixture can be refrigerated before use in baking the tarts.
5.0 Unripe pineapple
3/4kg Castor sugar
2.0 Screw pine leaves( pandan leaves)
1.0 Star anise
2.0 Cloves
2.0cm Cinnamon stick
1/8tsp Lemon juice
1/8tsp Vanilla extract