pinakbet or pakbet is an ilokano dish from the northern regions of the philippines, but popular throughout the archipelago.
14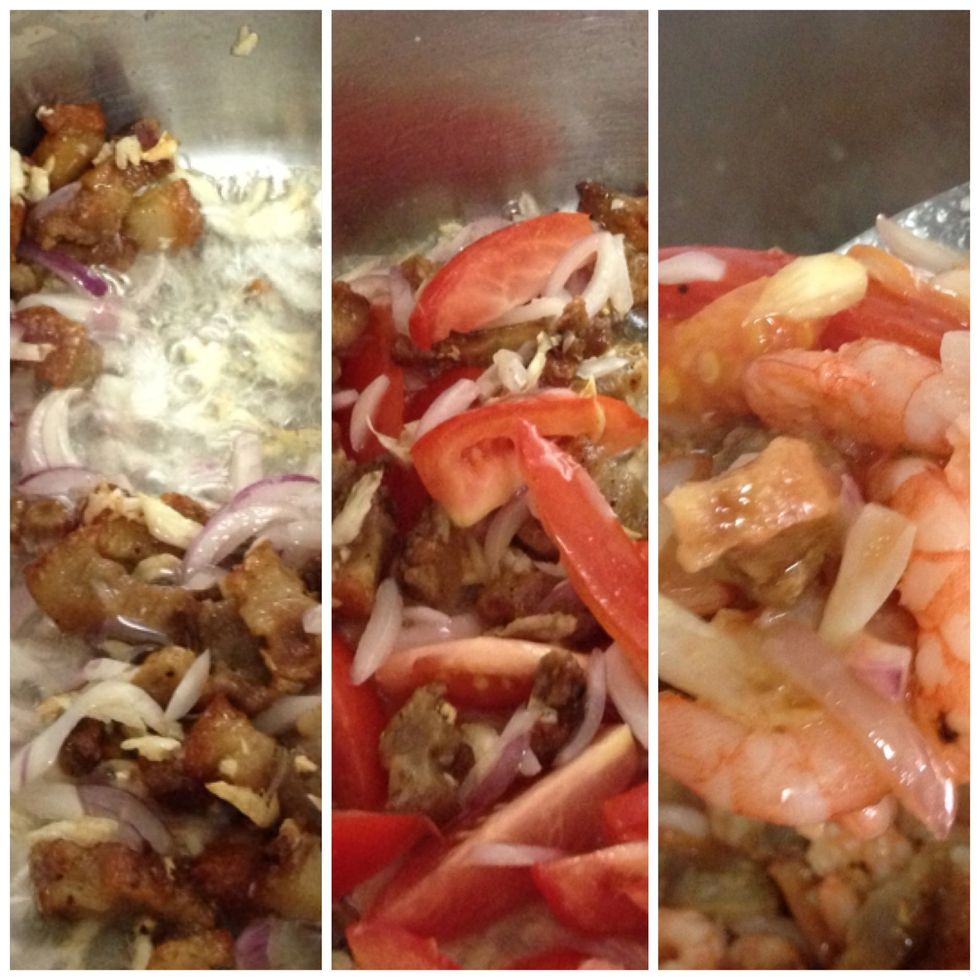 fry pork until brown and crunchy. add garlic and onions and saute. add tomatoes. add shrimp and stir ocassionaly.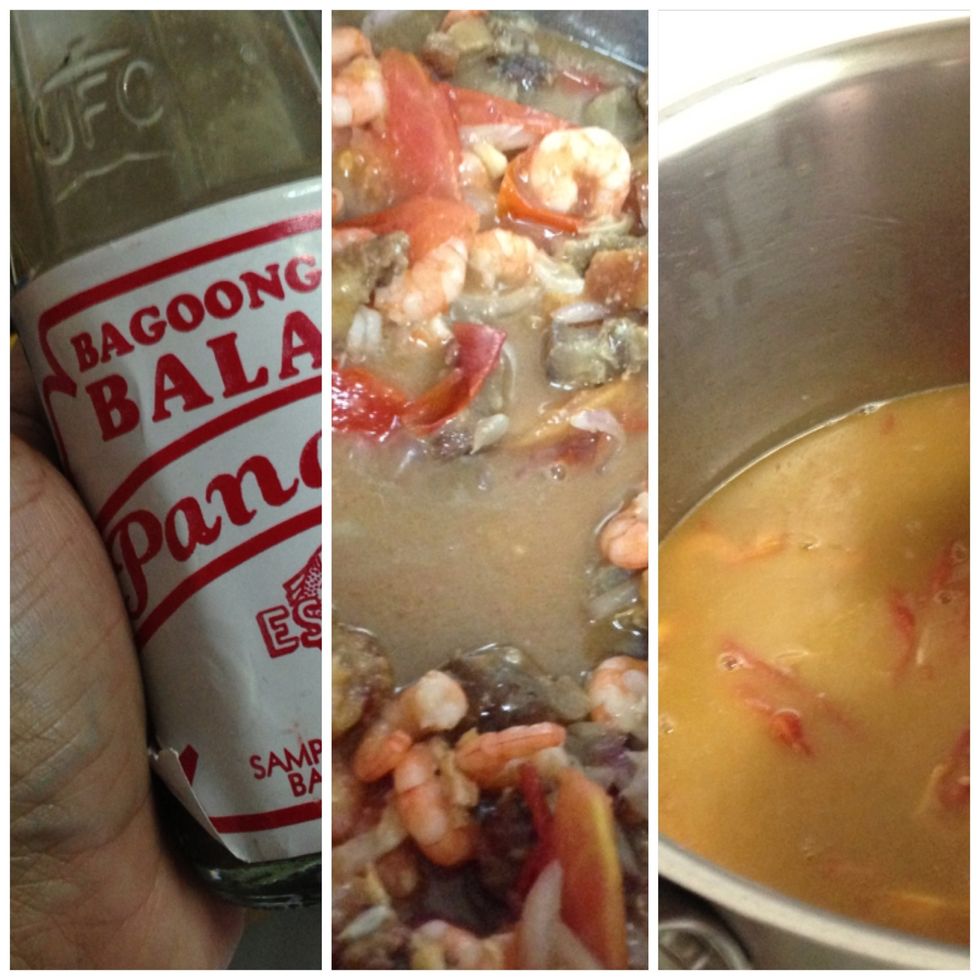 when shrimp is cooked, add bagoong (shrimp paste) balayan. cook for 30 seconds and add water. wait for it to boil.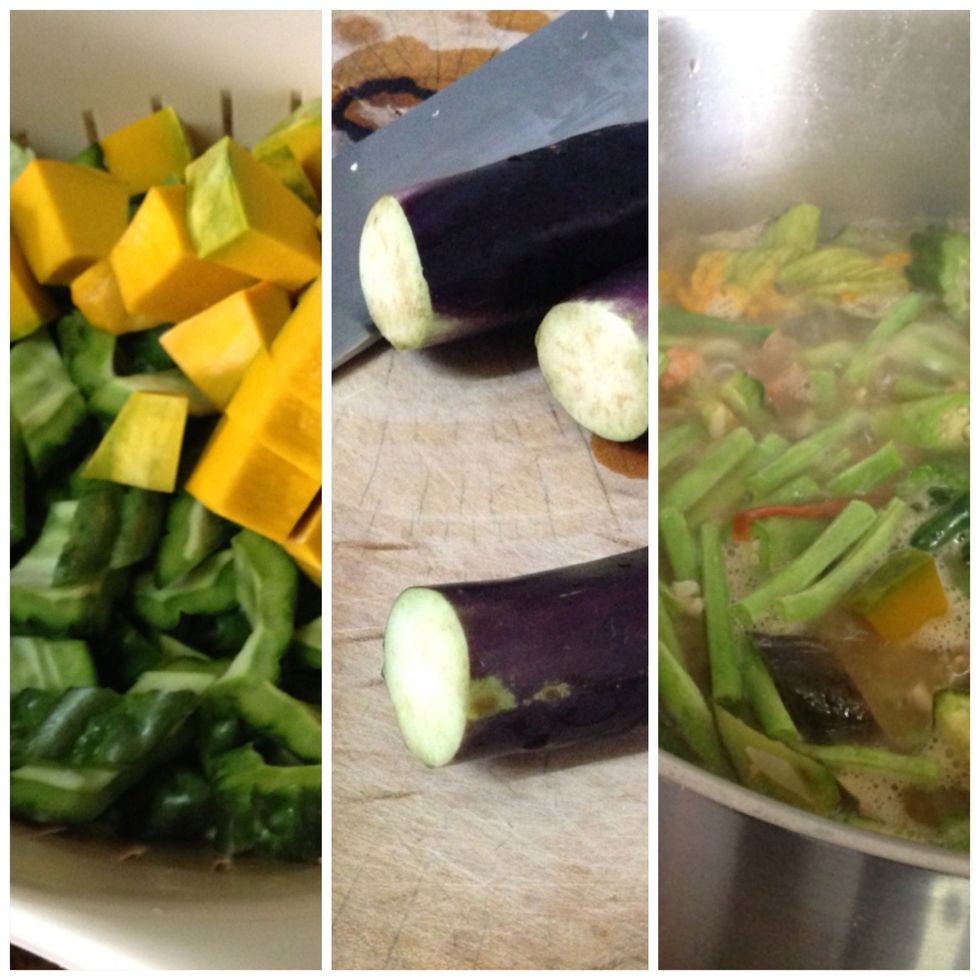 as broth heats, add pre-cut bitter gourd, okra, string beans and squash. add eggplant after 1 minute (tip — do not cut eggplant until the last minute to preserve color). boil and remove from heat.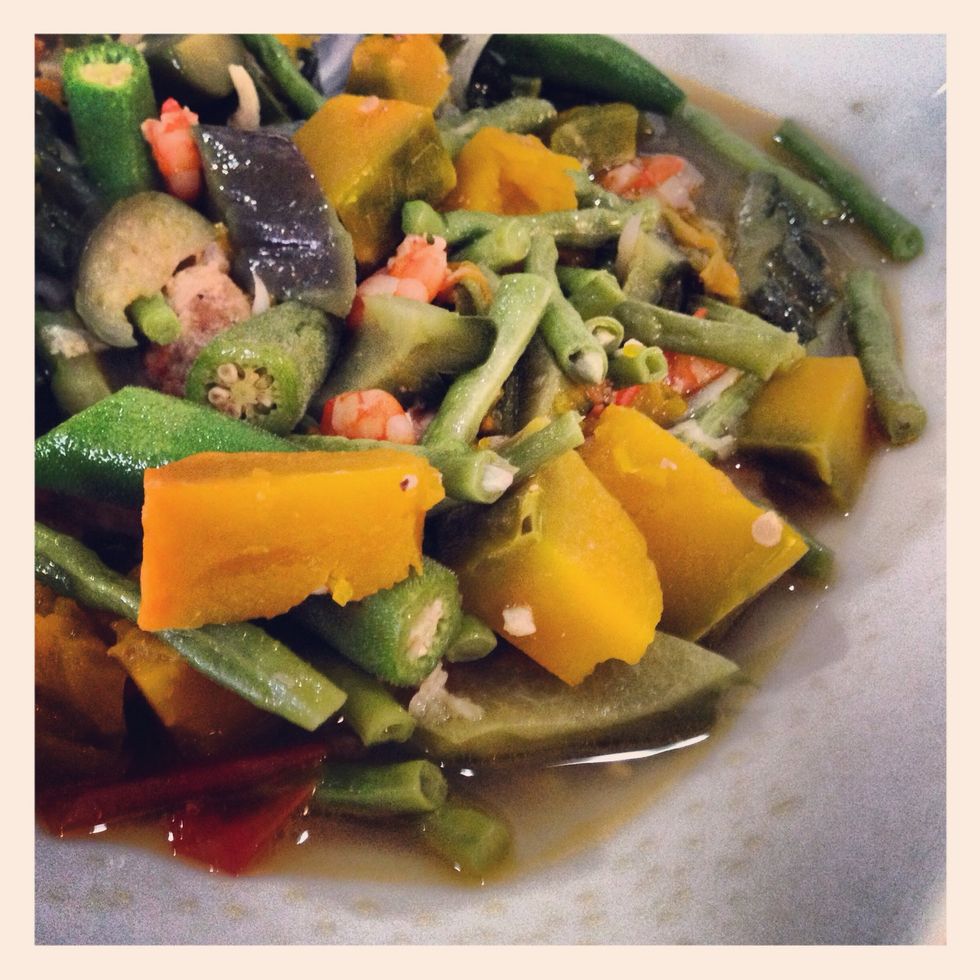 serve on a white plate to reveal the colors of the vegetables. enjoy!
1.0 garlic
1.0 onions
3.0 tomatoes
0.0kg pork belly (cubed)
0.0kg shrimps (shelled and deveined)
0.0c shrimp paste (balayan)
2.0c water
3.0 eggplant
8.0 okra (cut in half)
0.0 squash (cubed)
1.0bnch string beans (cut into 1" slices)
2.0 bitter melon (cut into strips)