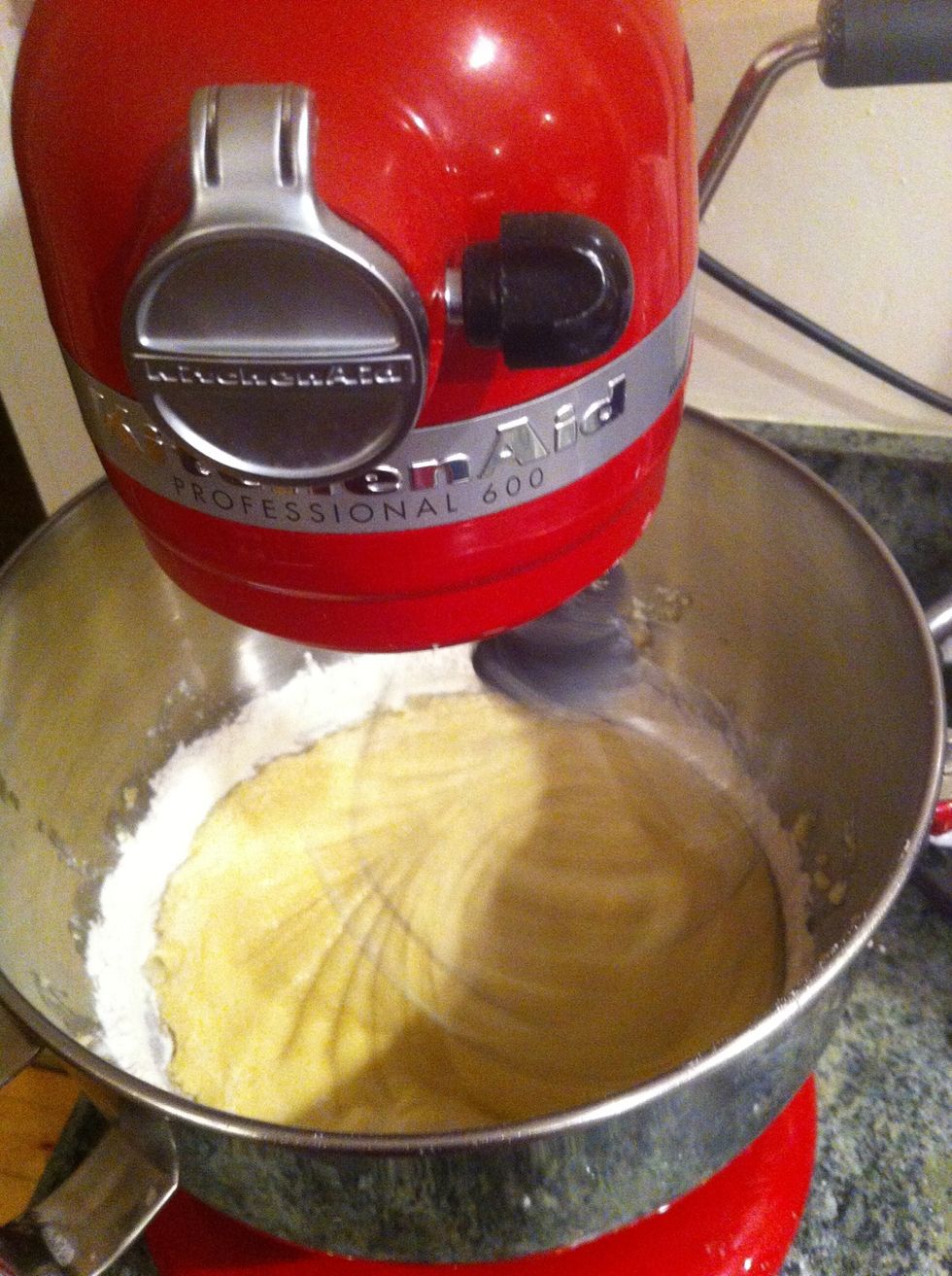 Mix it all it! Use a spatula to make sure none of the ingredients get stuck to the sides. Preheat your oven to 350 degrees.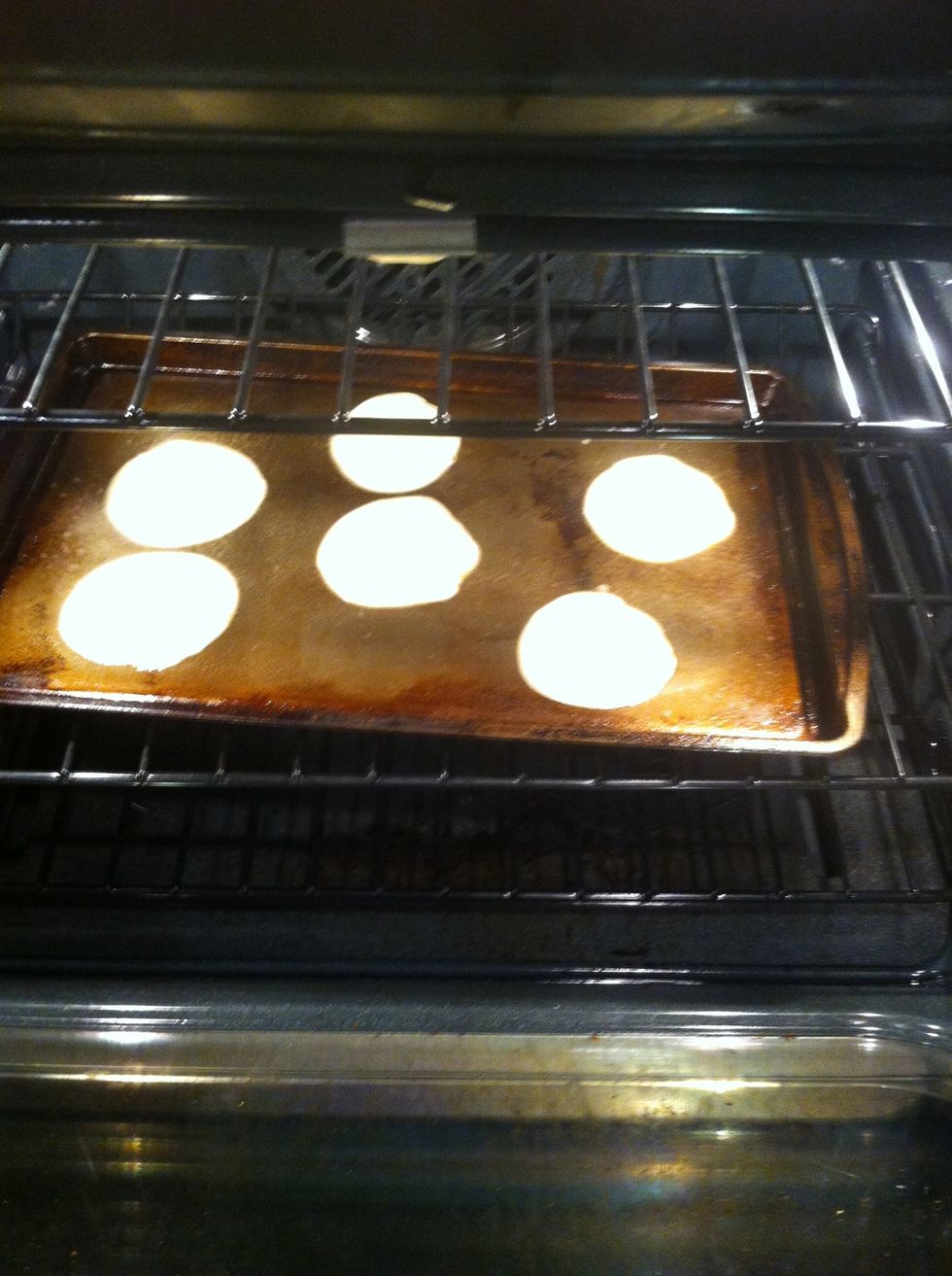 Using a tablespoon scoop some of the mixture on the pre-Pammed tray. It'll be a little runny. And you'll only be able to do about six. They'll look like little pancakes! Ten minutes ought a do it !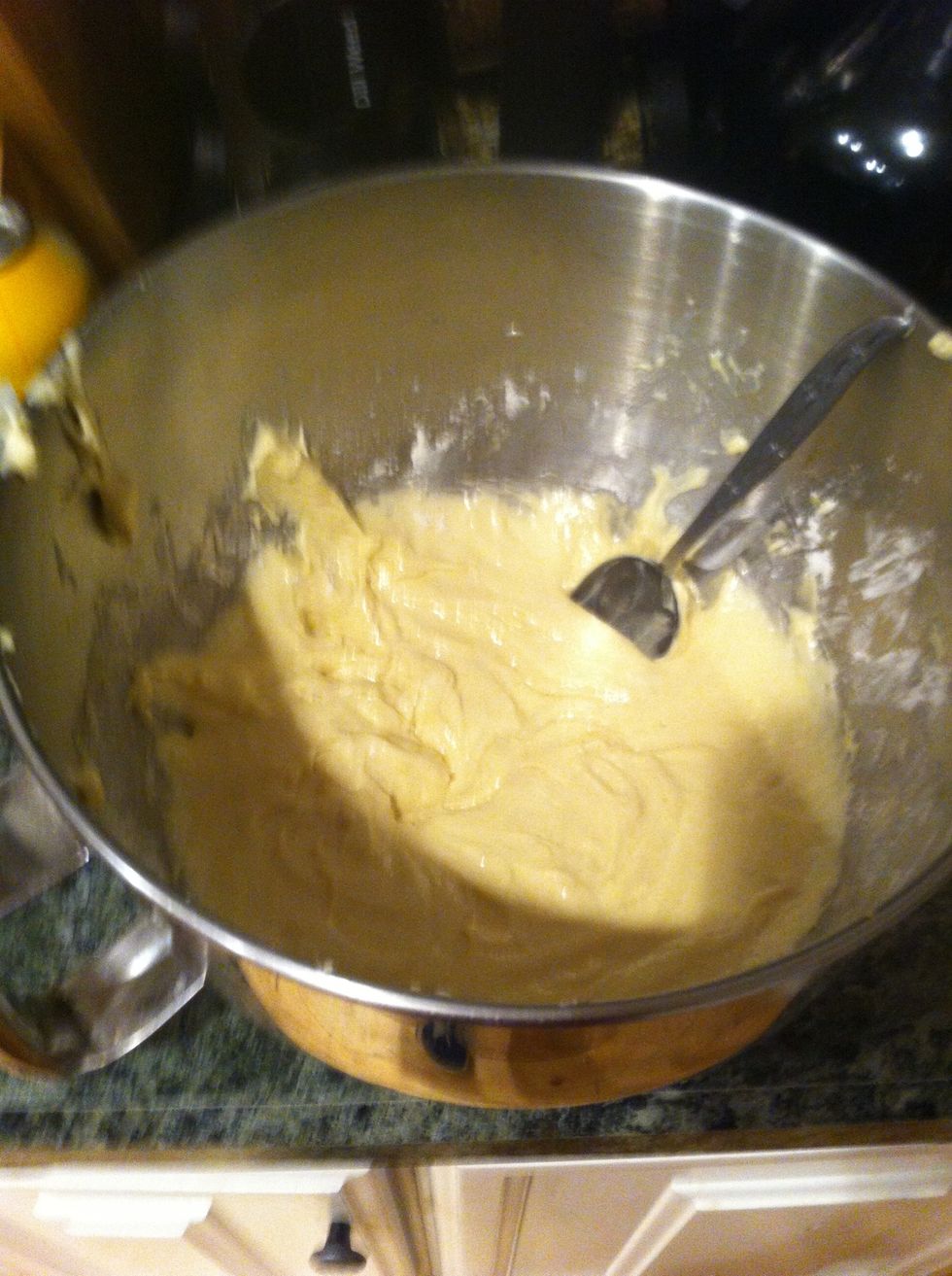 Keep your mixture bowl beside you so can dip more on. It makes about three dozen.
There's your orange cookie! Now to make it an orange dream!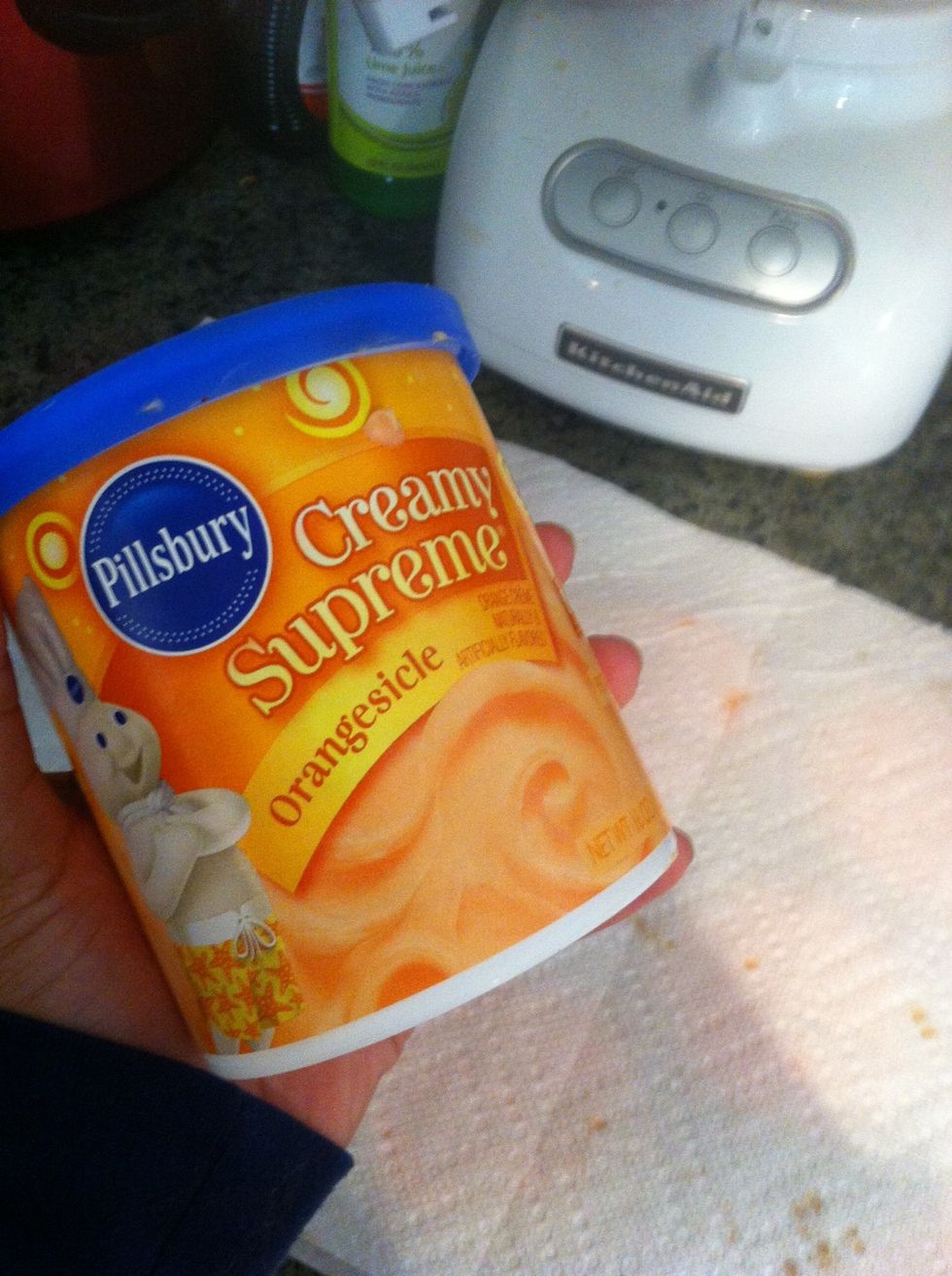 This is my first time using this. I usually make everything from scratch but it came recommended for my Orange Dream cookies.
Melt the frosting in the microwave in 15 second intervals until its ready to slather or your cookies! And there you have it! Phoenyxe's Orange Dreams!
1/2c Butter
1.0c Sugar
2.0 Eggs
1/2 Flour
2.0tsp Baking powder
1/2tsp Salt
1/2c Orange juice