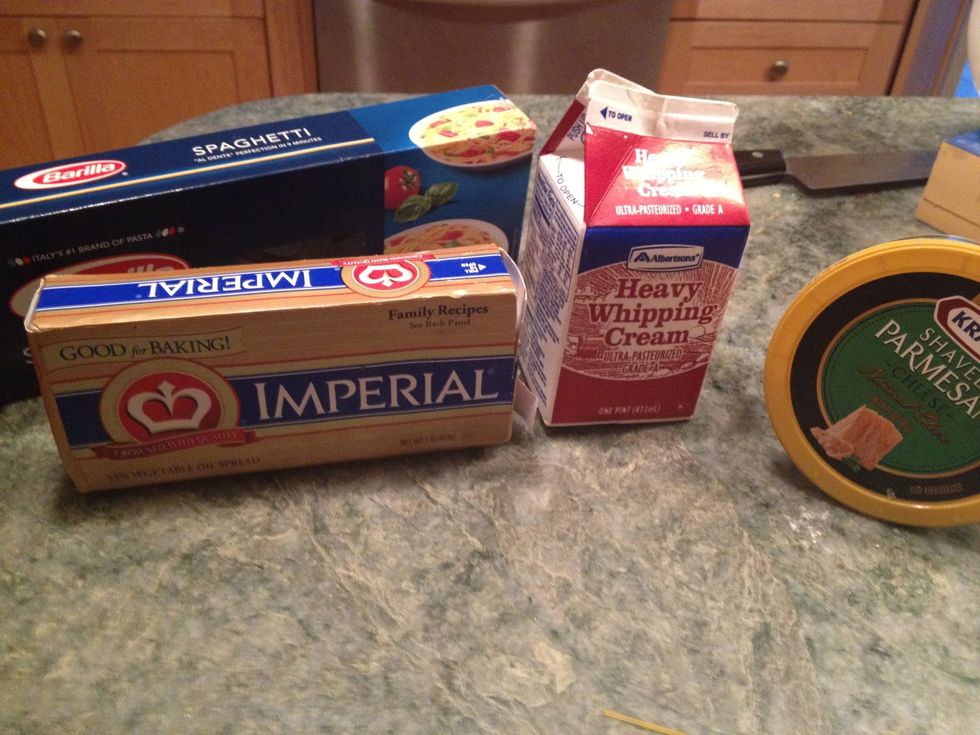 Supplies except pesto, water, salt and pepper.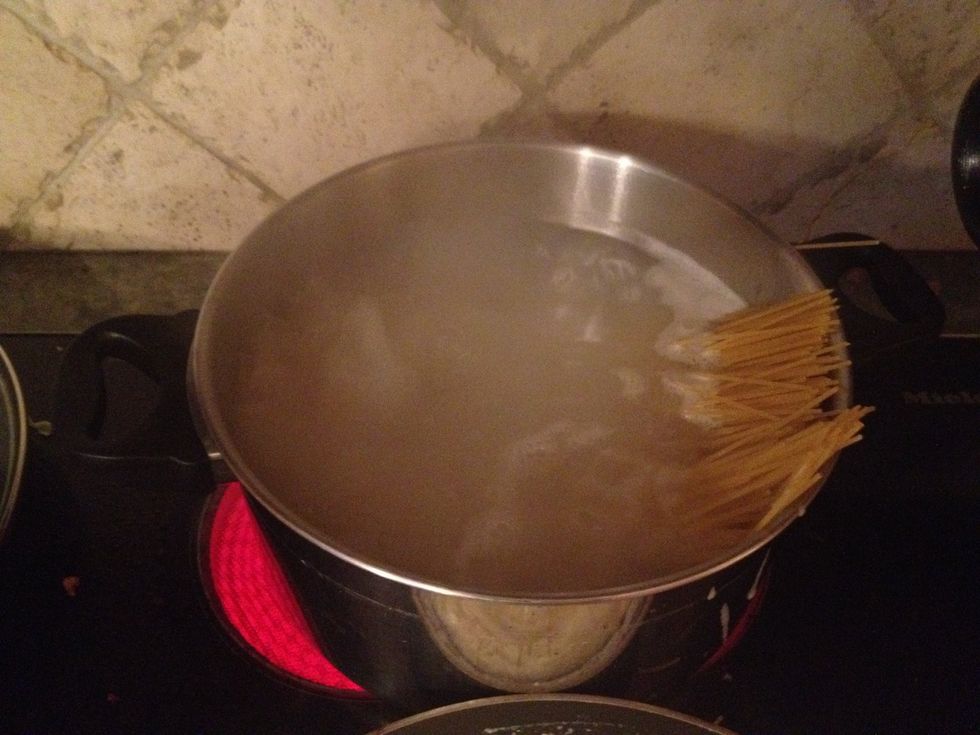 Boil spaghetti according to package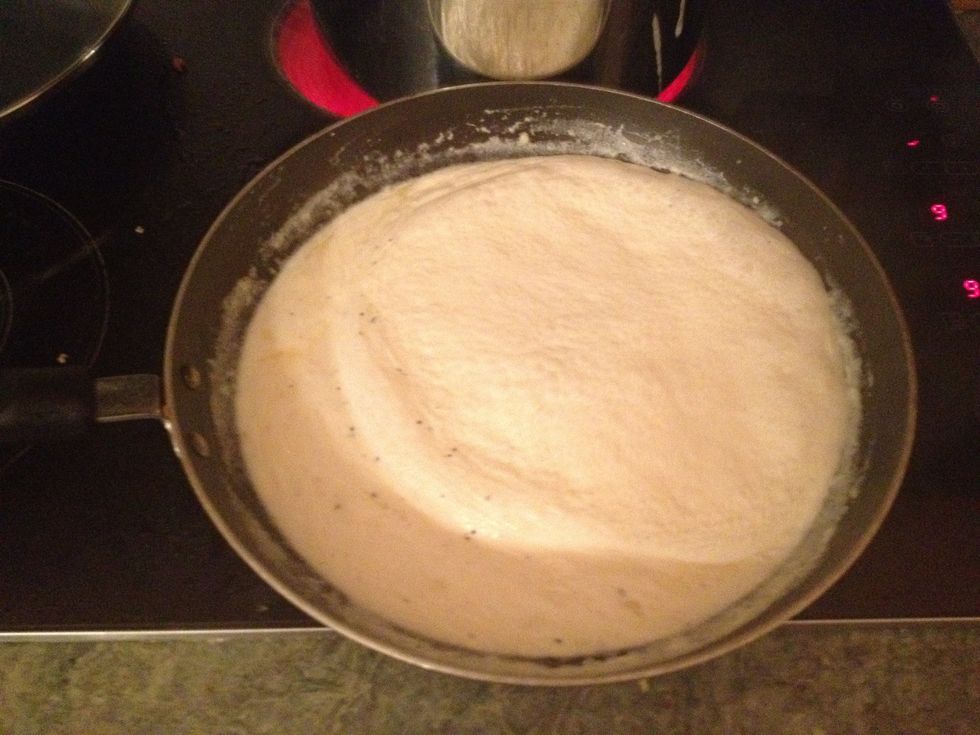 Melt the butter and add the cream. Also add salt and pepper to taste. Let simmer for 8 minutes or until the sauce looks thick. Keep stirring or else the butter will separate.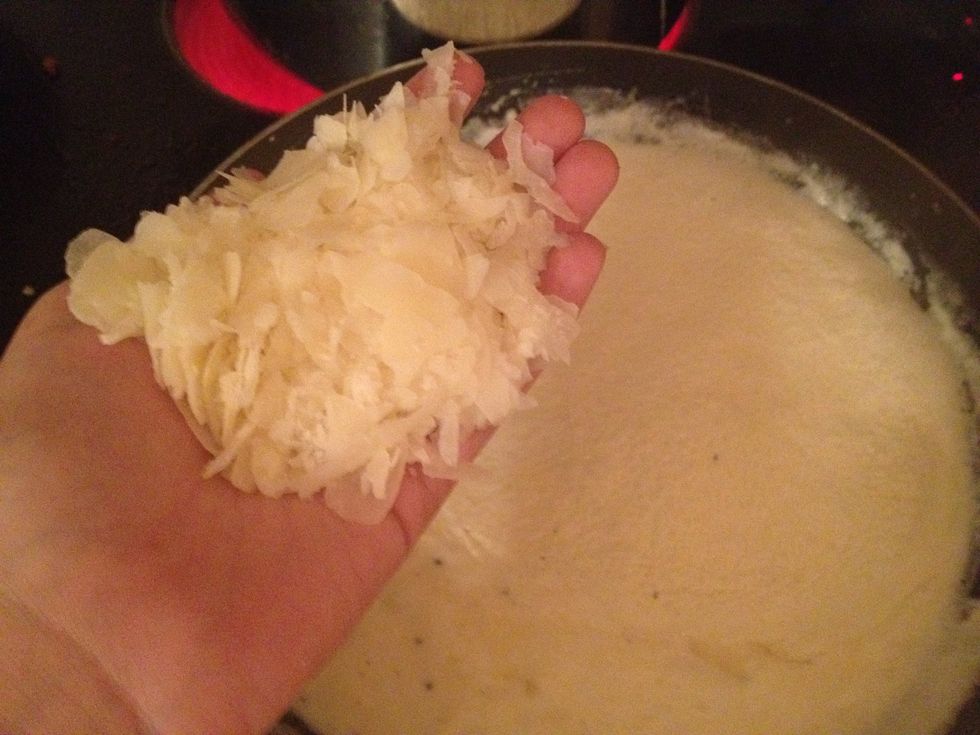 After 8 minutes, add your Parmesan (I didn't feel like measuring it exactly 😜)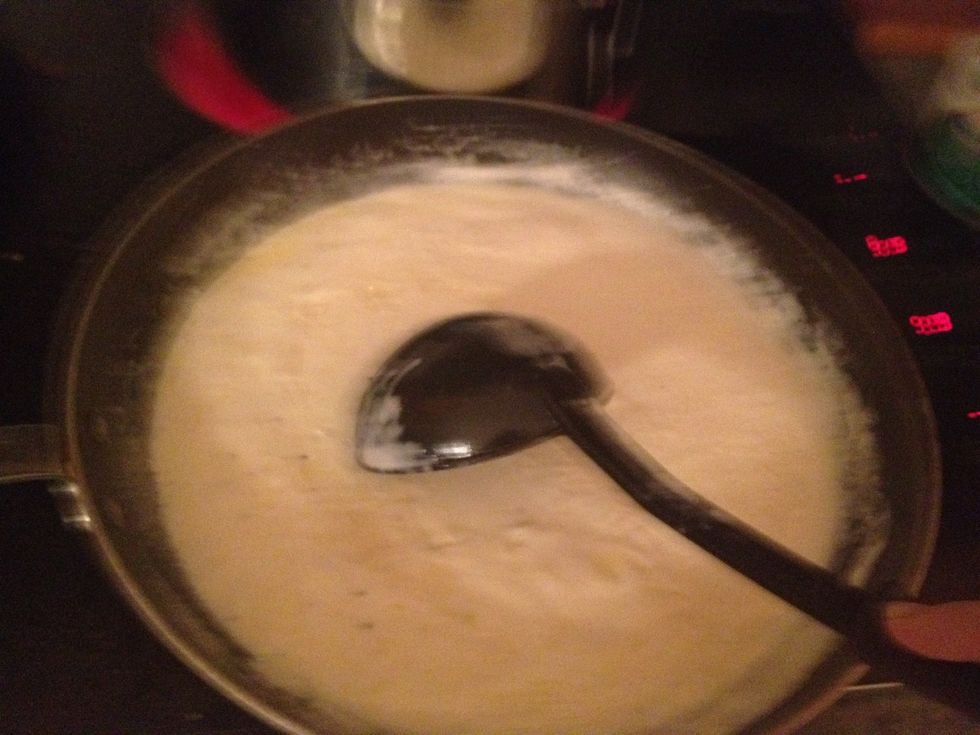 Stir like there's no tomorrow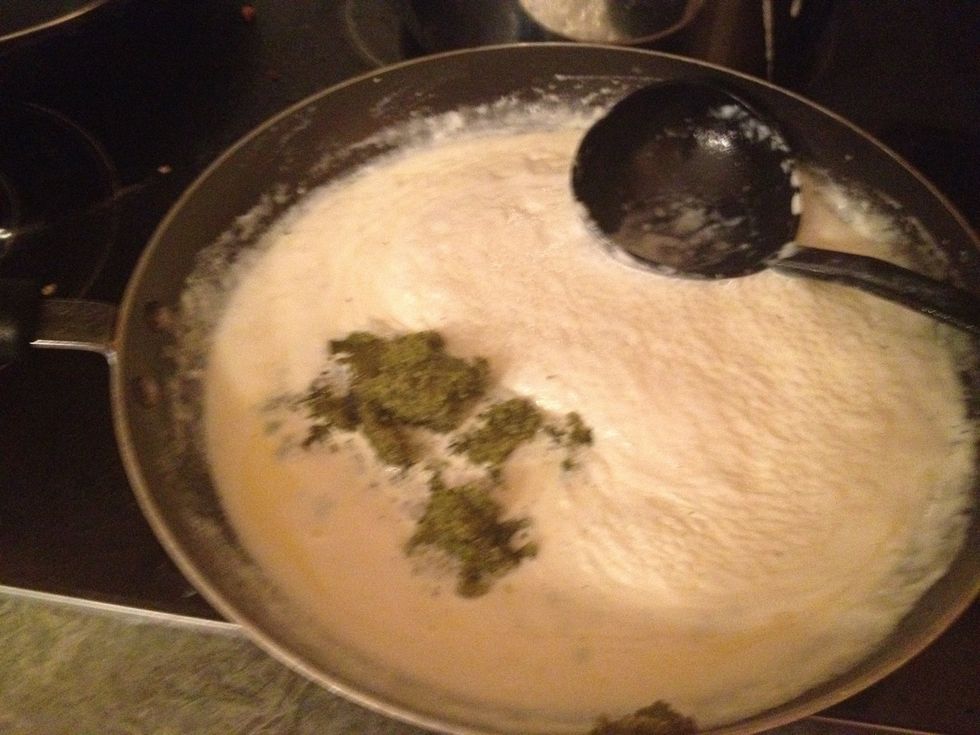 Add the pesto 😊 and continue stirring 😔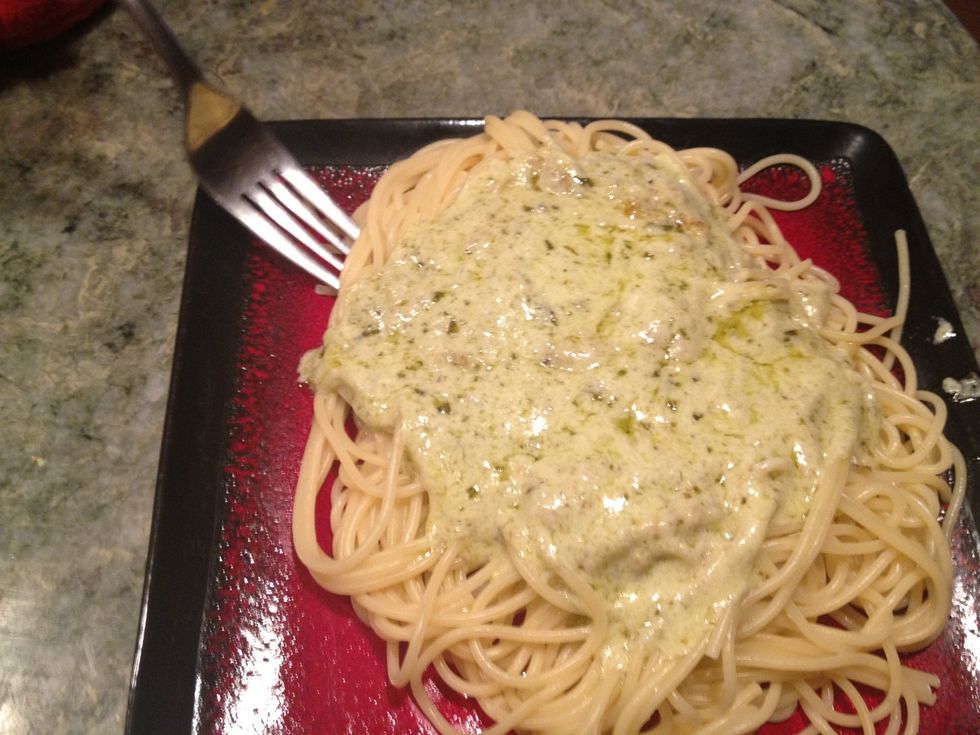 Ta da! Yummy ☺ enjoy!
This is best with fettuccine, I just didn't have any 😔
I also sometimes add cheddar, garlic, and mushrooms to it. Experiment and let me know how it turns out! 😊
3.0c Heavy cream
4.0Tbsp Butter
4.0Tbsp Pesto
0.0c Parmesan cheese
Salt
Pepper
Water
Spaghetti
~optional~
1.0 Sautéd mushrooms