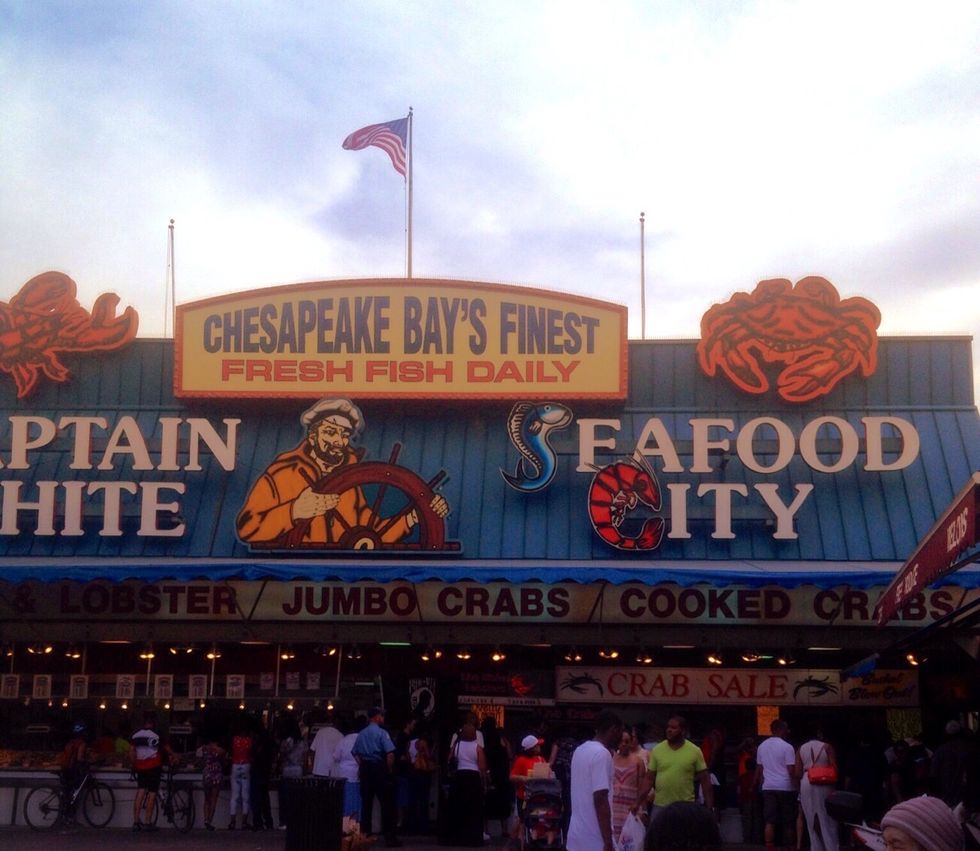 Washingtonians may recognize this iconic scene from the Southwest Waterfront. After a long day on the beaches along Maryland's Eastern Shore, a stop here before heading home was a given.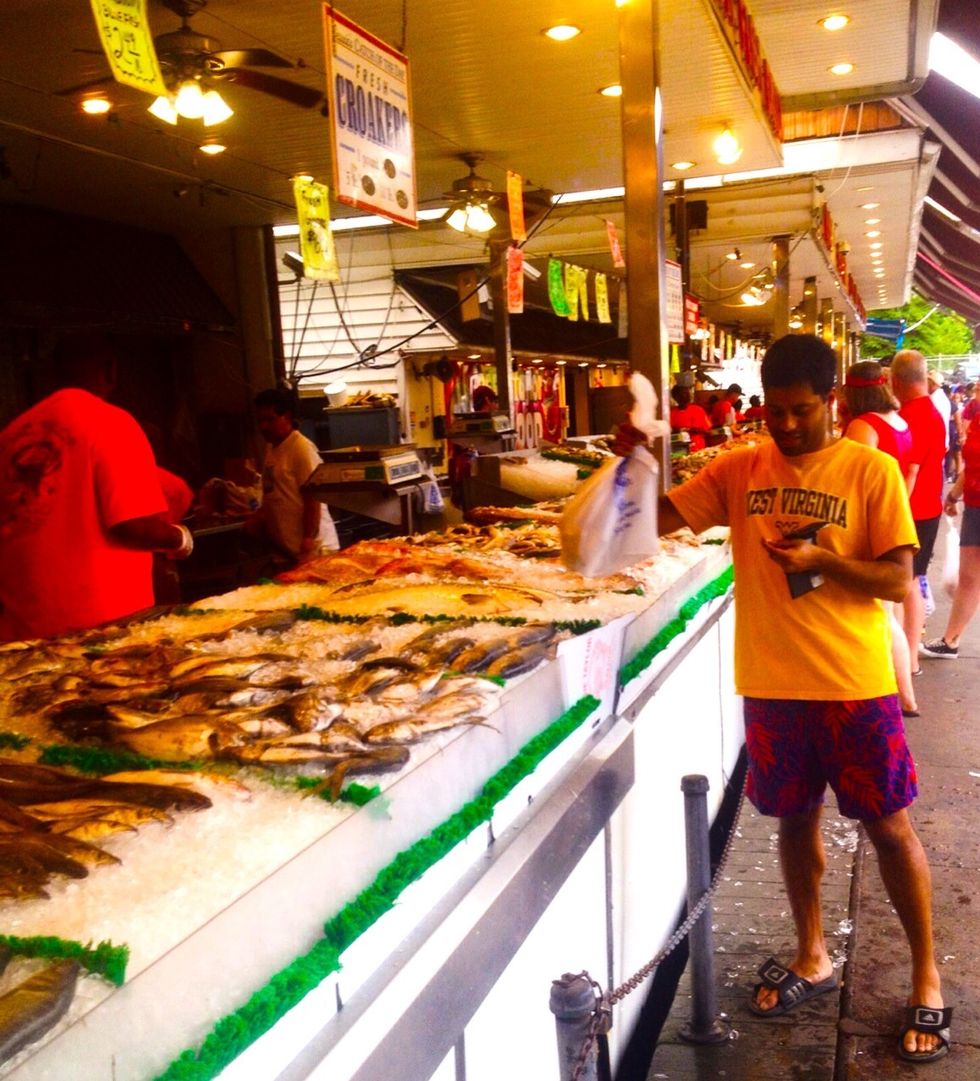 We kept the theme and picked up a medium-sized Maryland bluefish. A wonderful shop across from our fave fish guys will do the cleaning for you for a fraction of what fancy supermarkets charge.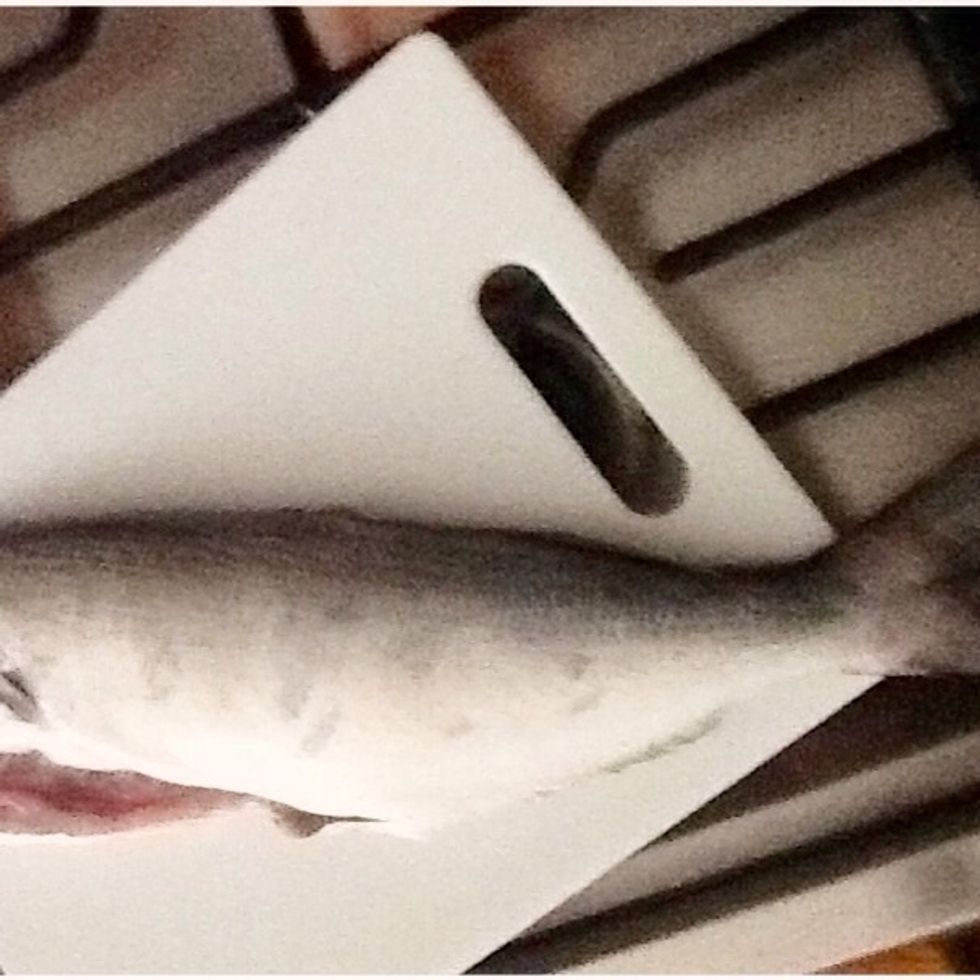 Bluefish ready to be seasoned, wrapped in foil tent, and tossed on the grill. I'm using a cast-iron stovetop grill because city life doesn't allow an outdoor grill, but go for it if you have one.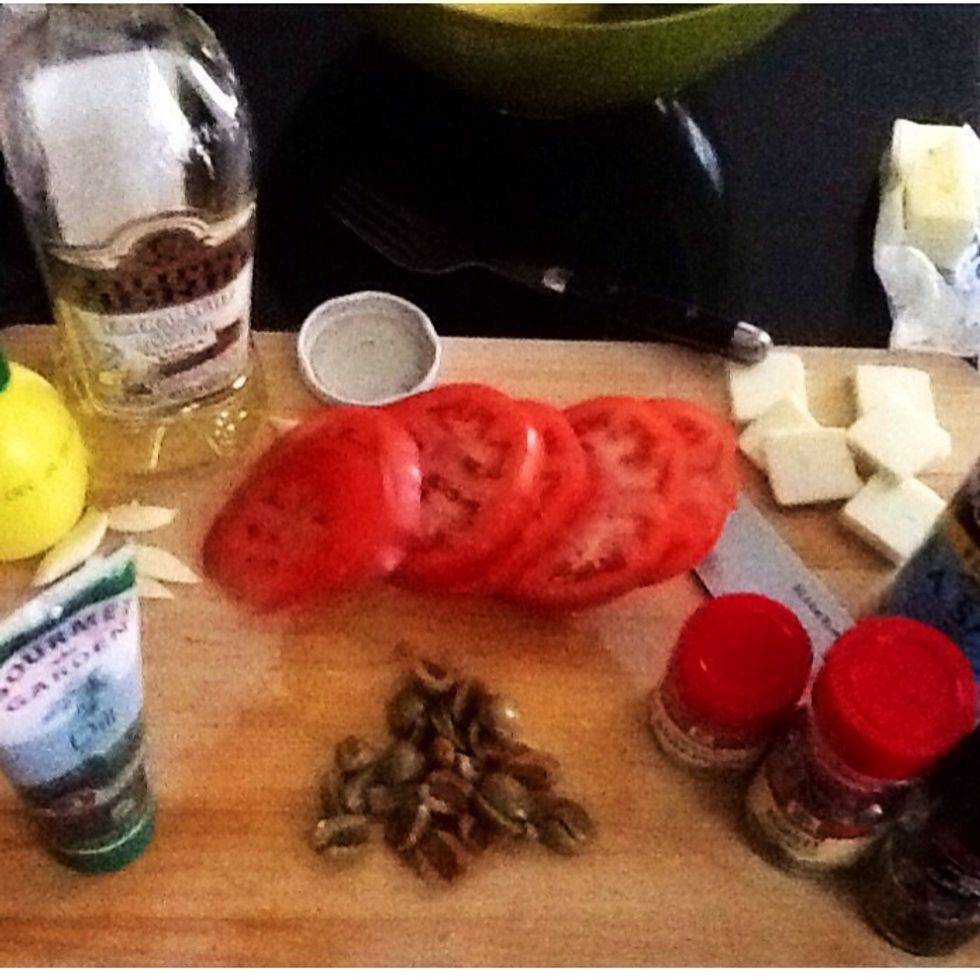 In case you like a visual. This complements the verbal list of supplies needed for this dish. But, cooking is an art and you know what you like, so take liberties and make your own flavor choices.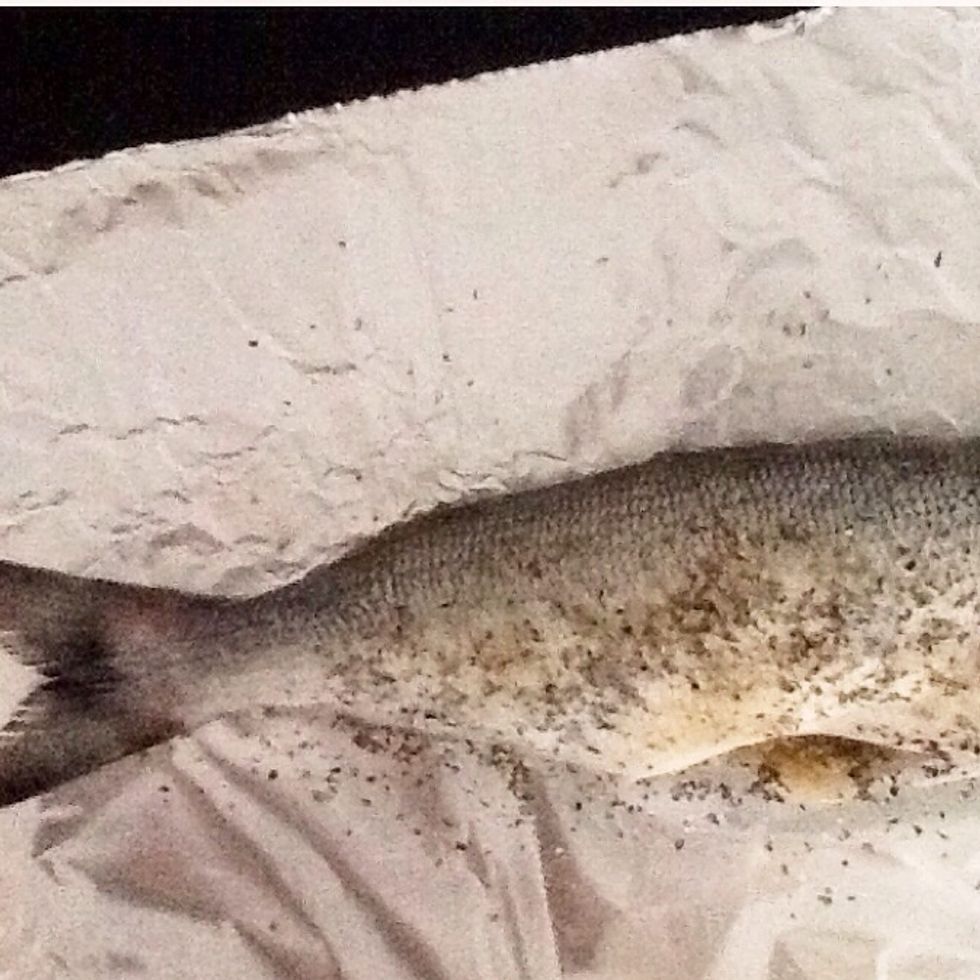 On foil put olive oil, salt, pepper, & dill on fish. Stuff with garlic cloves, butter, all but a few sliced olives, lemon juice, and dill. Round sides of foil. Add splashes of wine and lemon juice.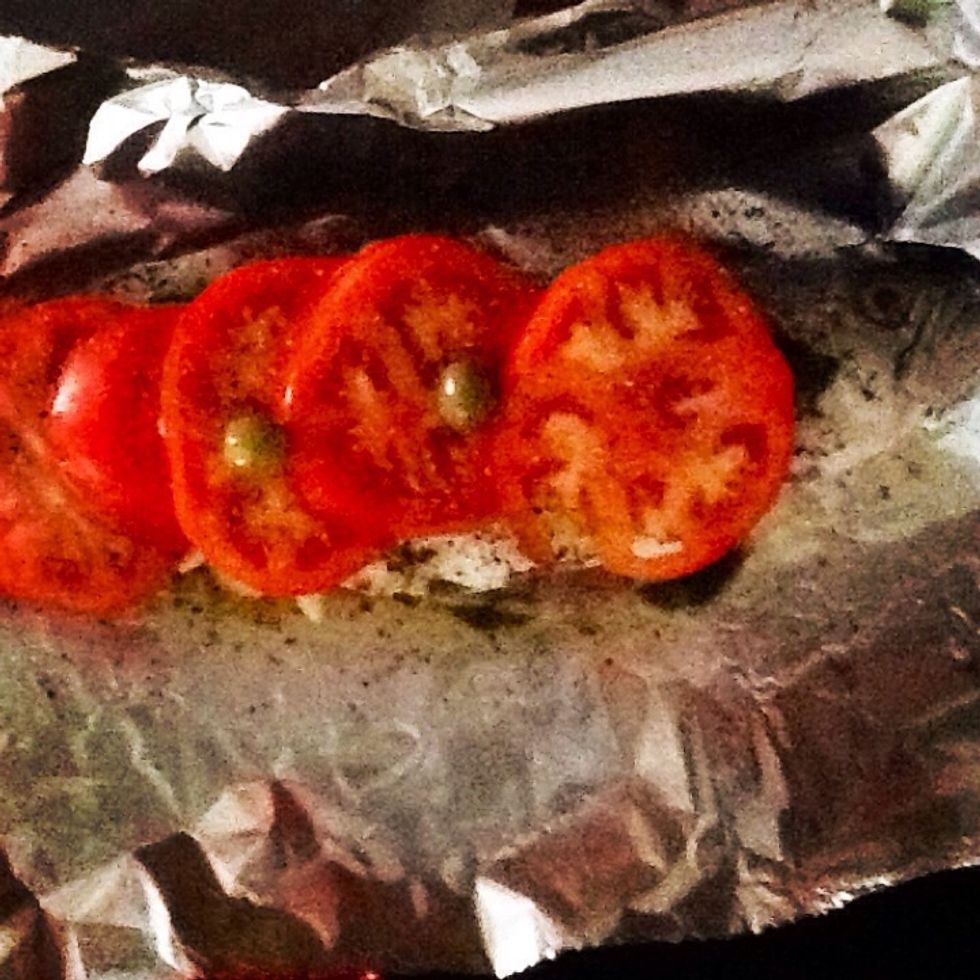 Fan tomato slices atop fish along with remaining olive slices. Complete your foil tent, covering fish completely. The goal here is for the fish to steam through.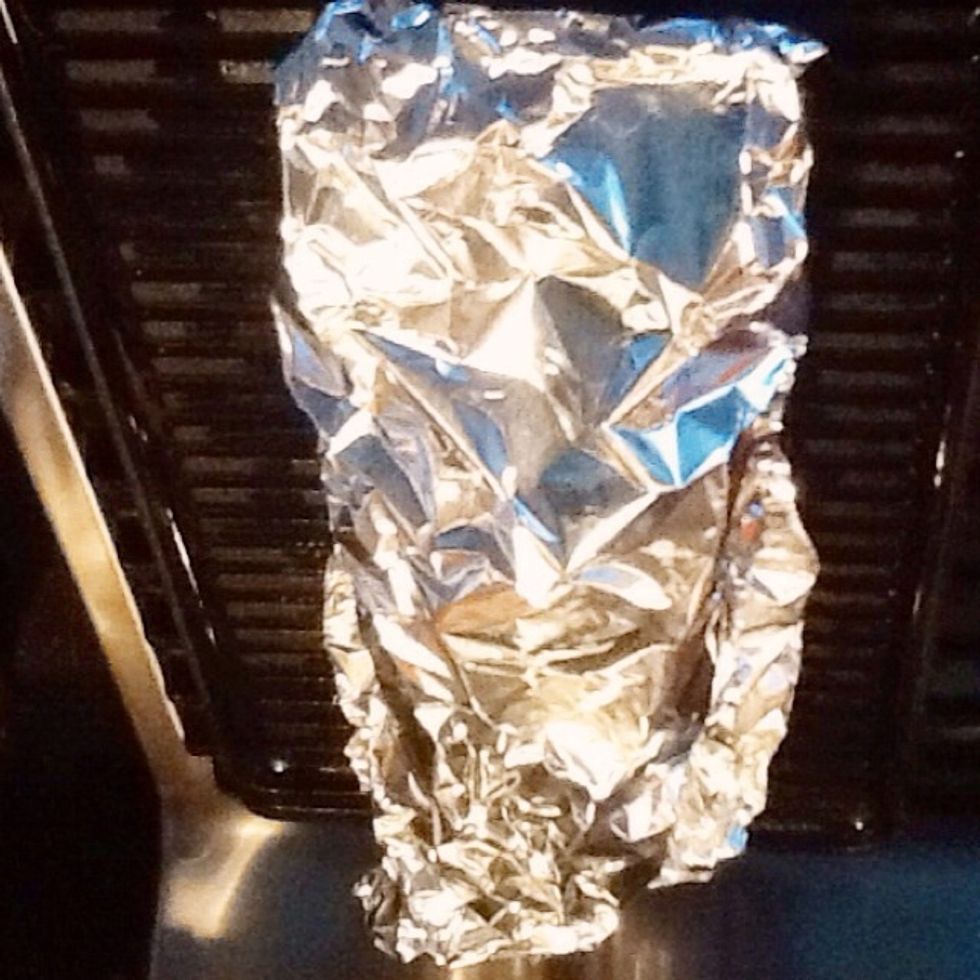 Bluefish a la plancha, ¿no? The grill has been heated to medium-high. Fish needs 15-20 mins of steam time. Change position of foil every now and then to keep it from burning.
Mmmm....everything's so tender it all practically melts. Tip: to test readiness of this or other fish, insert a utensil into hearty flesh to see if it will flake apart; if it does, it's done.
Bluefish alongside mixed veggies and a white wine-herb butter sauce. This meal deserves an ocean view, but the patio will do for now. Wha'd'ya think? Tell me at www.semicharmedliving.com. Bon apetit!
1.0 whole Maryland bluefish
Dill (fresh or paste)
Salt
Ground white pepper
Lemon juice (fresh or from concentrate)
4.0 Whole garlic cloves
4.0 Pats of butter
1.0 Medium tomato (sliced)
Handful of olives (sliced)
1.0Tbsp Olive oil
Splash (or two) of dry white wine
J Palm
A wonkette with a penchant for organization bringing harmony through organized living expertise to the homes of Washingtonians and beyond!