This dish is a little time consuming but so super easy. It's good old fashioned cooking at its best. All my measurements are very rough so don't worry about measuring everything perfectly. Enjoy!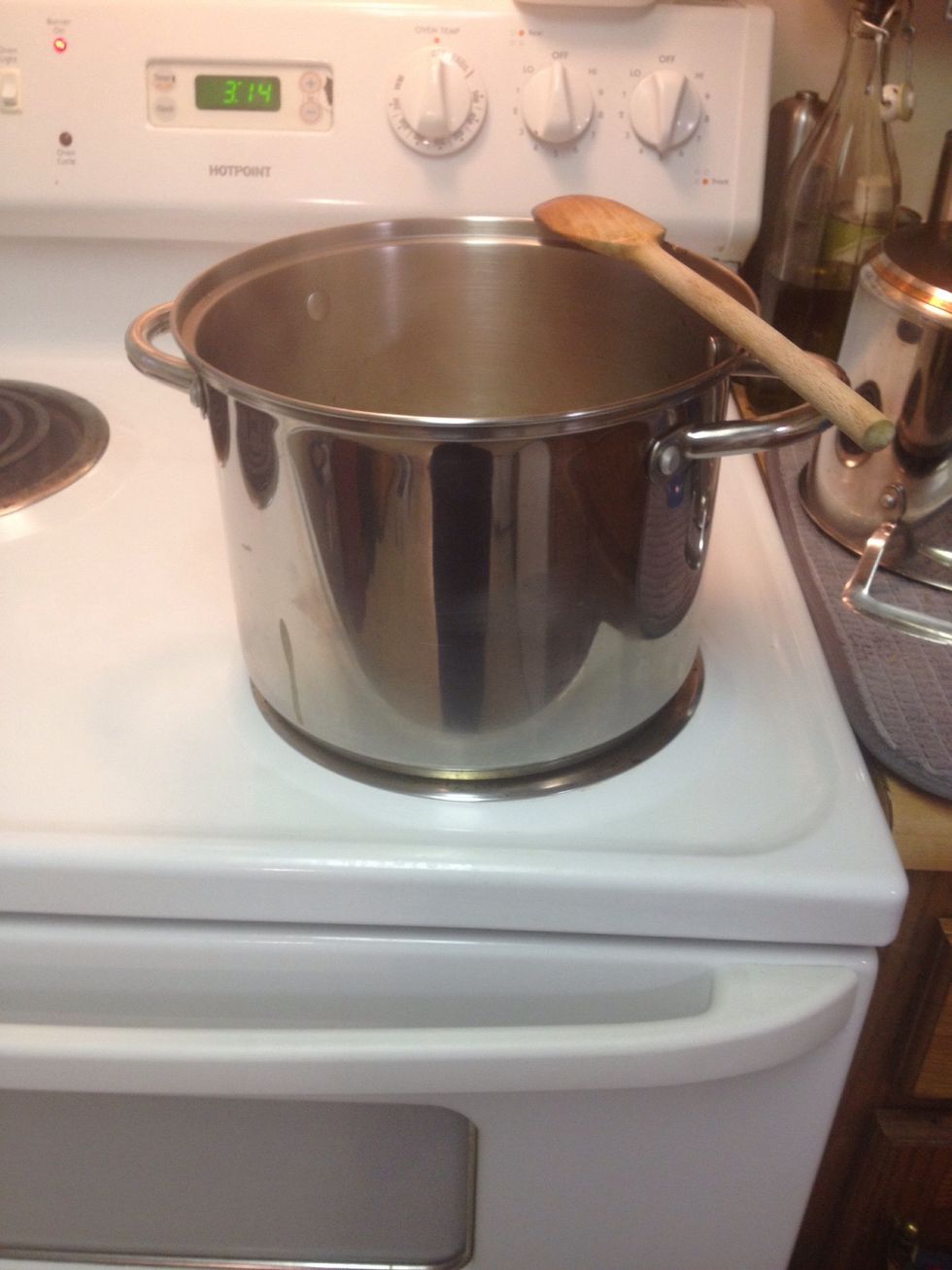 In a nice big soup pot add a few splashes (1-2 teaspoons) of olive oil and heat on number 7. Add bacon and cook until bacon is nice and golden
Add onion and minced garlic. Give a good stir. Cook for 10 or so minutes until onion and garlic are soft and fragrant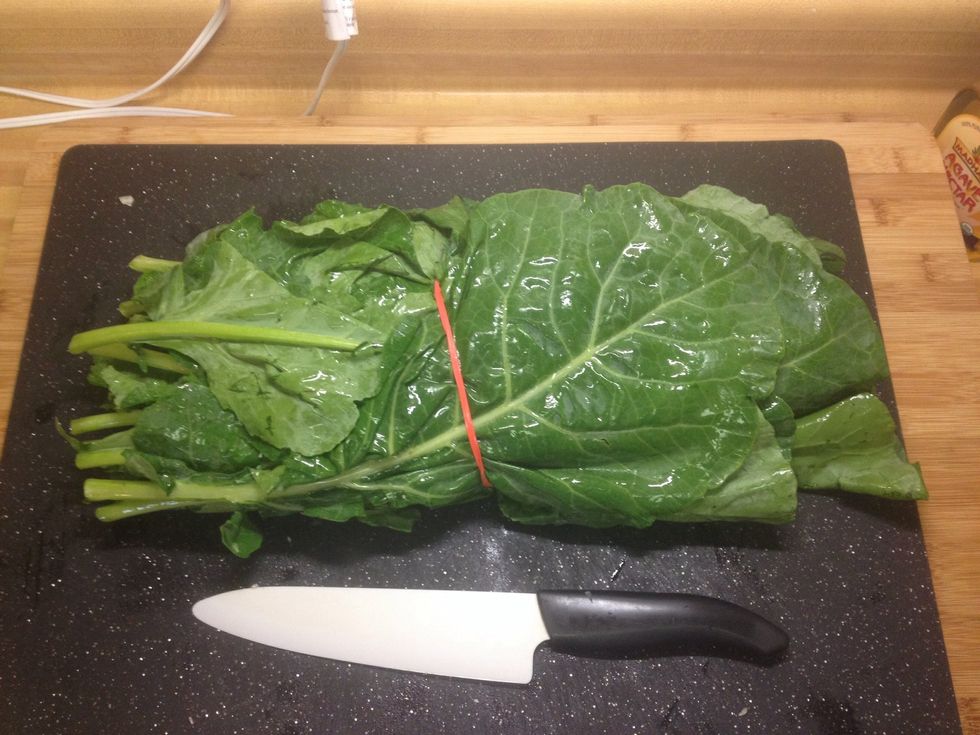 I only used one big bunch of greens here which fed two people for two dinners. A big bunch this size will feed a family of four but two bunches will give 4 big portions plus left overs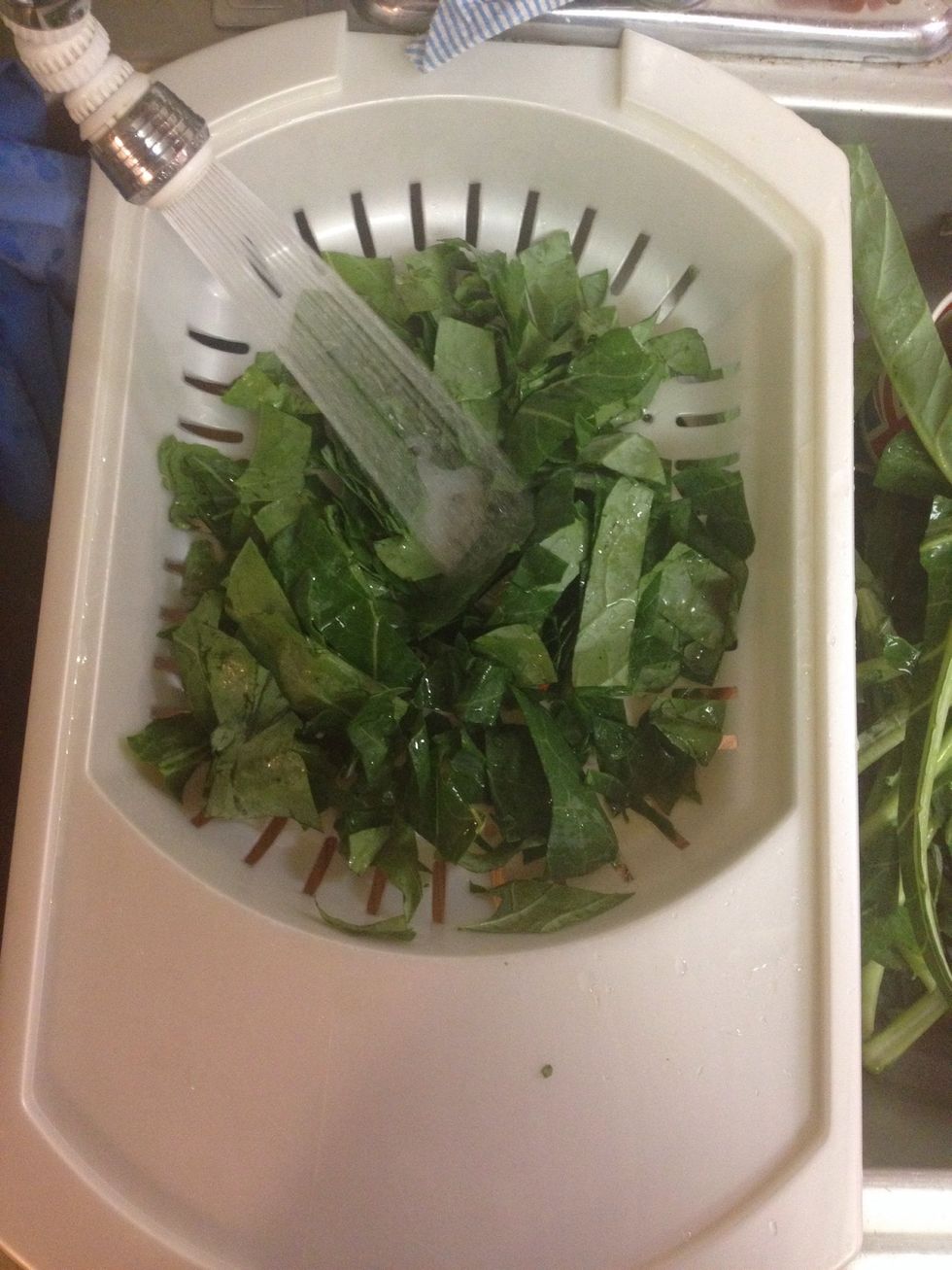 Rinse in a colander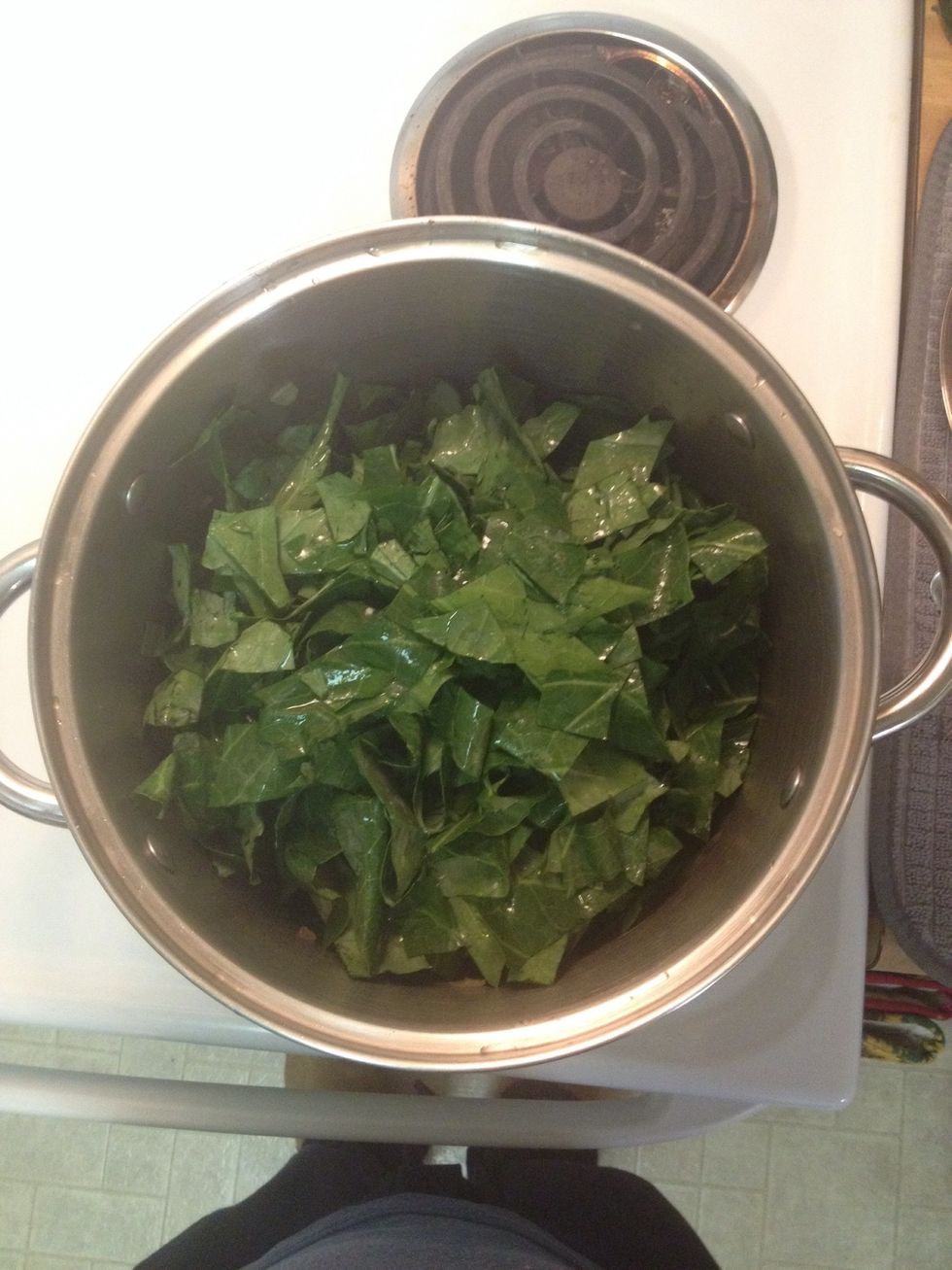 Add greens to pot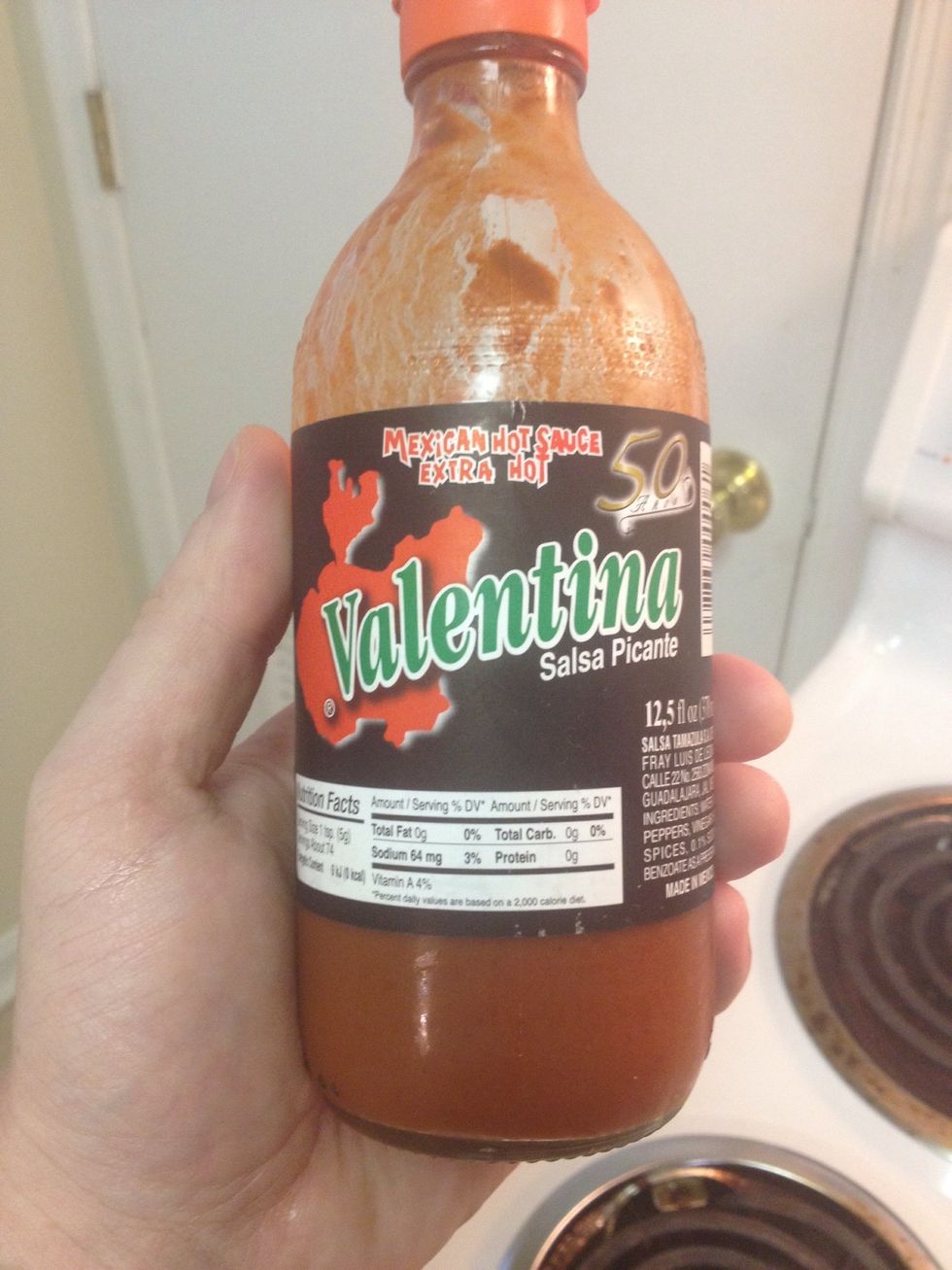 I love all kinds of hot sauce but this is my favorite for the greens. It's smoky, hot, and really cheap. You can buy it for a dollar or so at Walmart.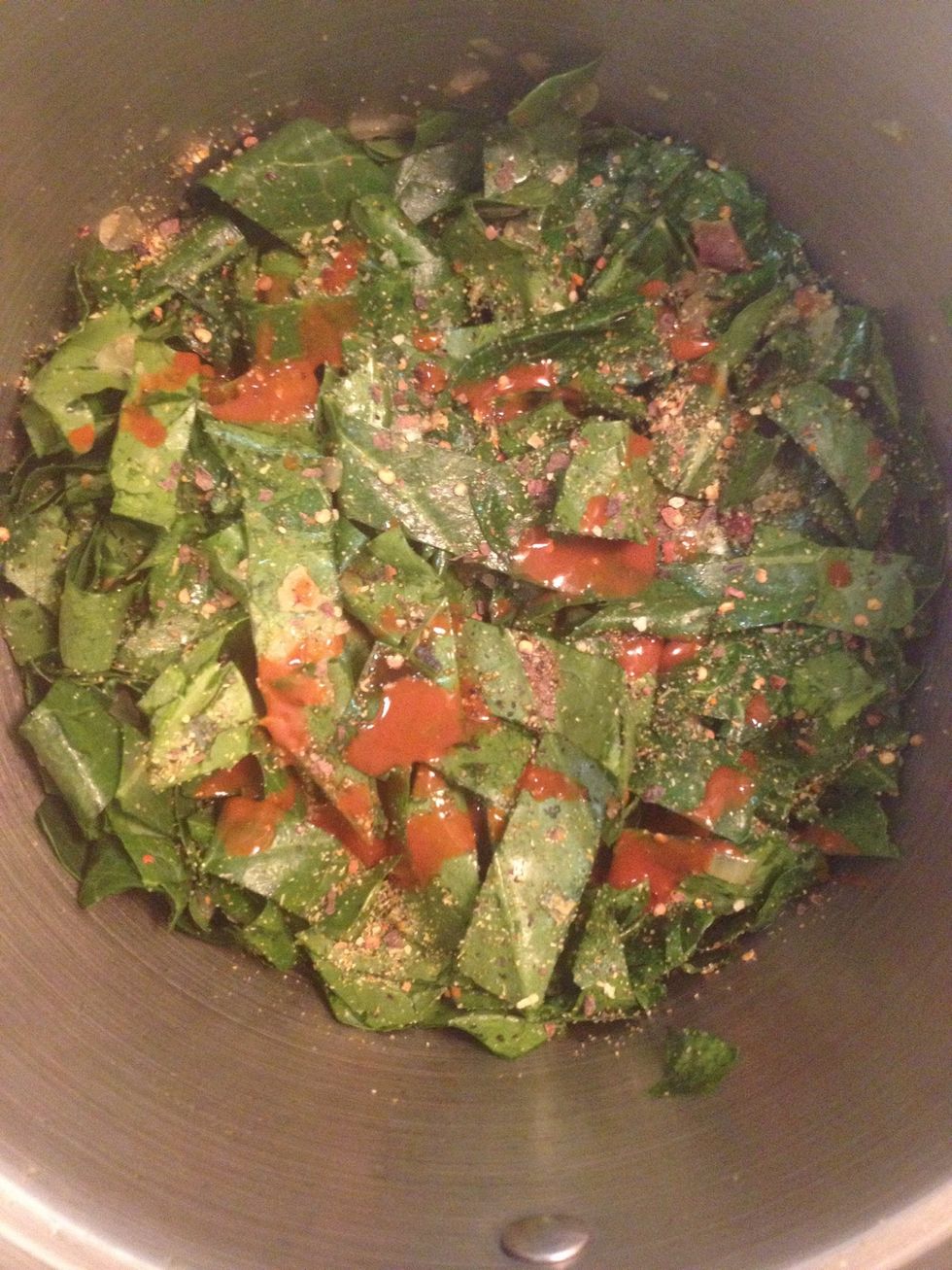 Add about 2 teaspoons of Worcestershire sauce, a sprinkle of red pepper flakes, a sprinkle of Mrs Dash to cover greens, and a few splashes of hot sauce.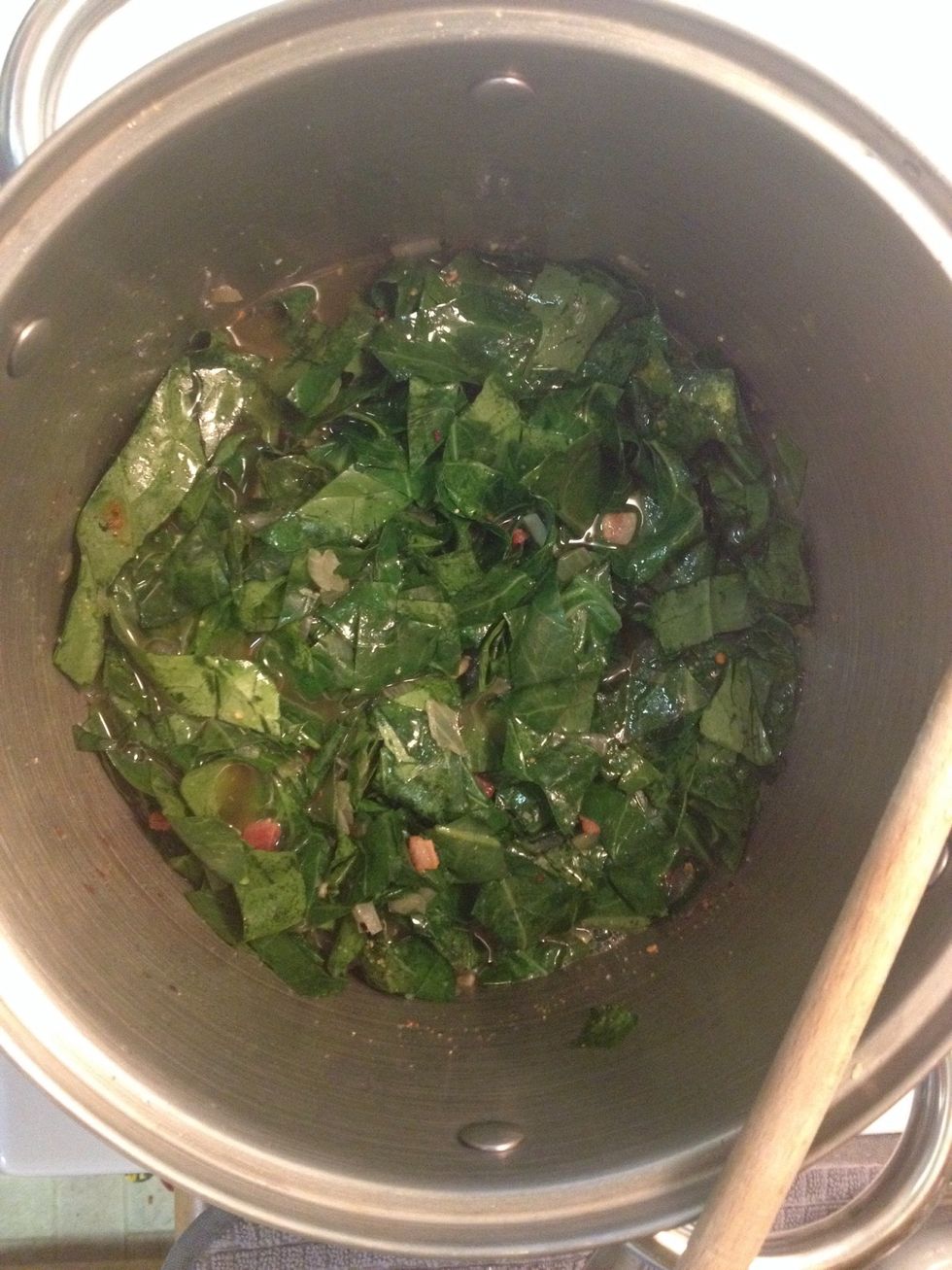 Add the 2 cups of chicken stock, stir and cook for one and a half to two hours. Right before serving add about 1-2 teaspoons of red wine vinegar, 1/4 cup of white vinegar & salt & pepper to taste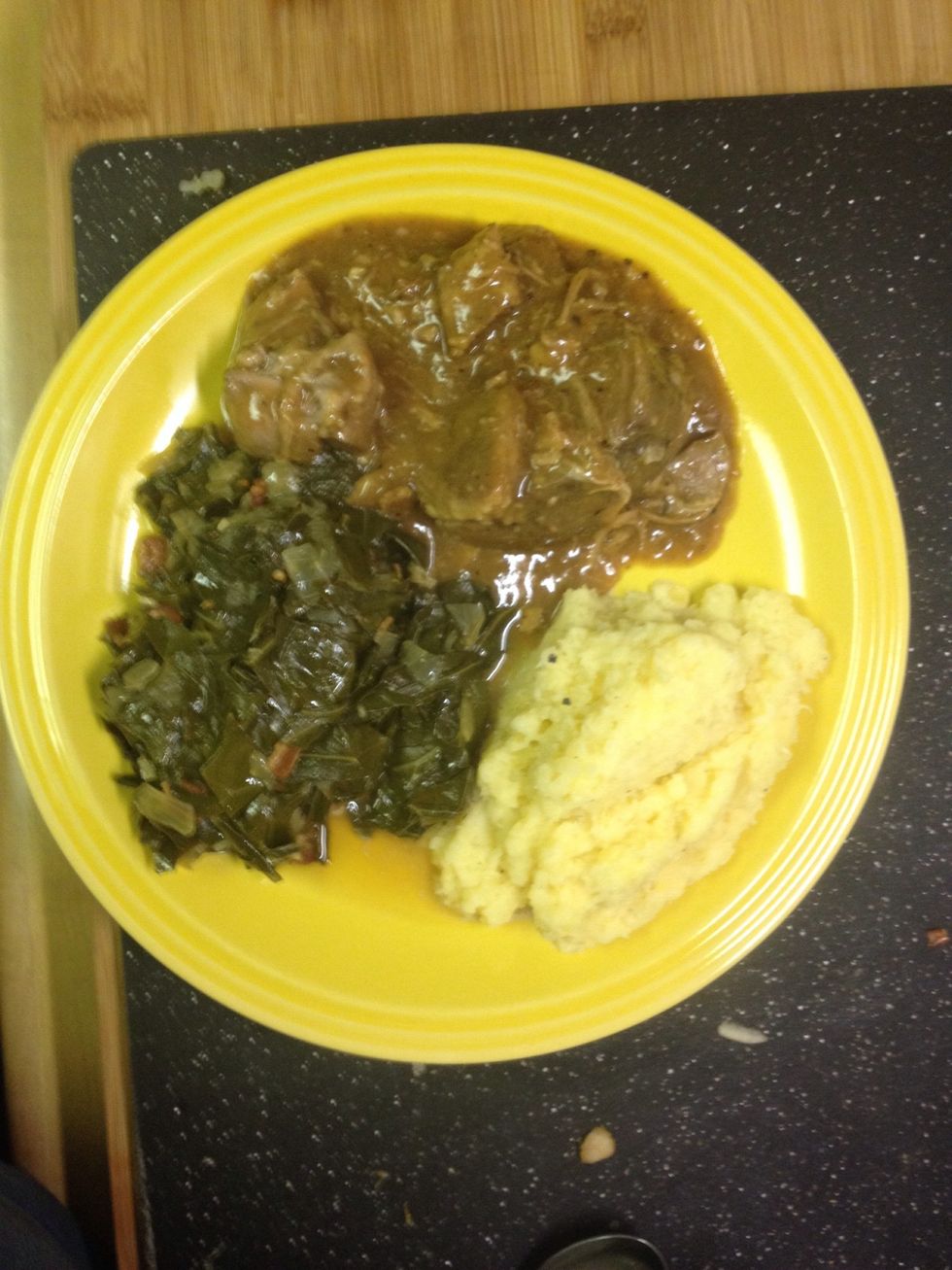 Serve as a side with your favorite entree
1 or 2 big bunches of kale or collard greens
4 slices thick, smoked bacon
Mrs Dash
Crushed red pepper flakes
Worcestershire sauce
Hot sauce
White vinegar
Red wine vinegar
2 cups chicken or vegetable stock
4 cloves garlic
1 medium chopped onion
1 big soup pot
1 sharp knife
Splash of olive oil