Use any store brand chicken breast (Purdue or Bell & Evans do NOT use) and trim the fat, often one local super market will have chicken breast on sale and I buy in bulk and freeze for future use.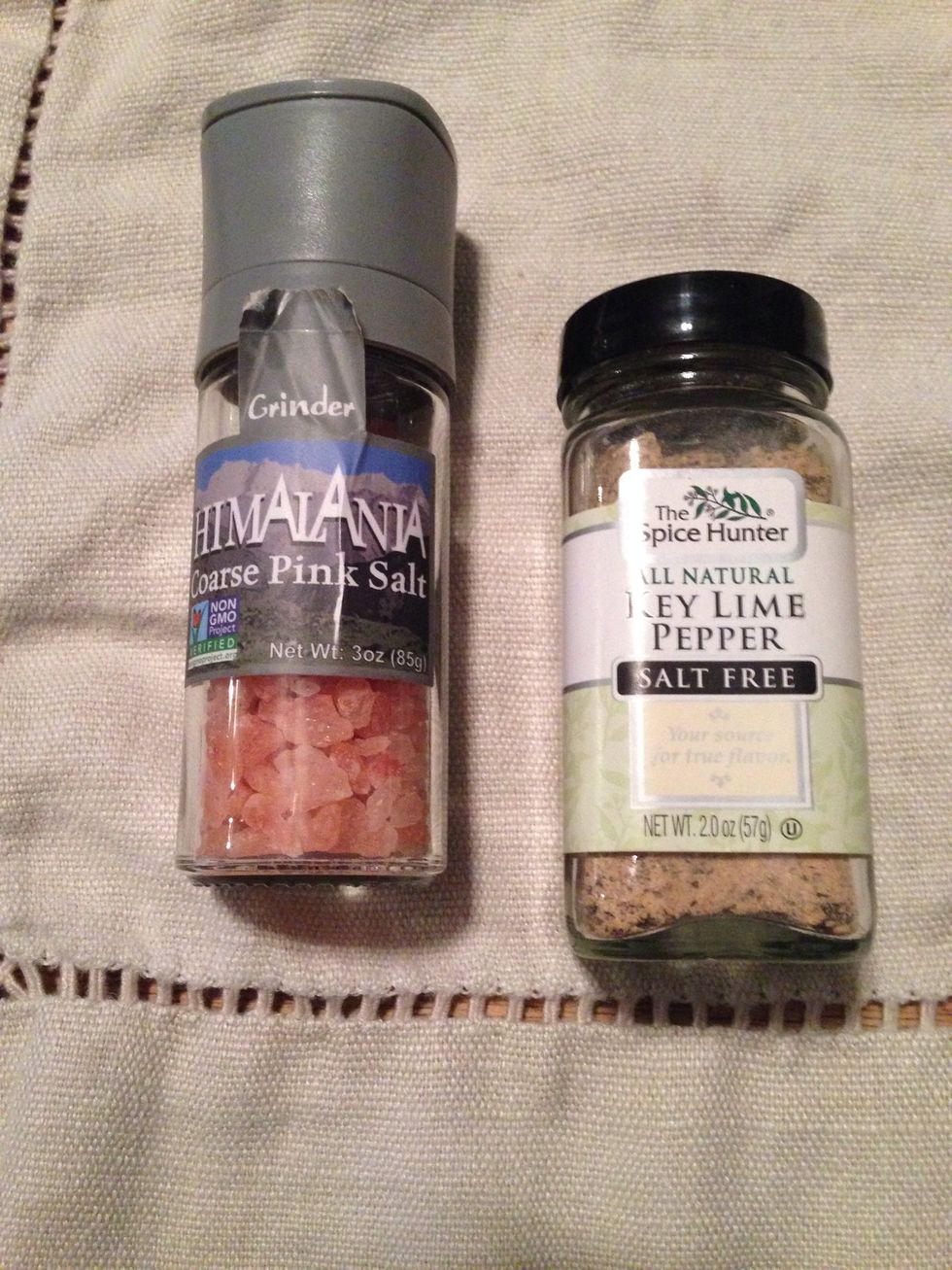 Chicken breast is a blank pallet; however over seasoning prohibits you from using these perfectly grilled breasts in hundreds of dishes. Keep it simple. Use a salt and pepper combo of your choice
Course salt is a must. It helps the chicken sear and keep the chicken moist and juicy. I use course pink salt or any type of course sea salt. Pepper can be as simple as black to anything you enjoy.
Preheat your grill on high (about 500 degrees) while you season both sides of your unfrozen/defrosted chicken. Use enough to form a light coating. After the grill reaches temp, turn burners to medium
Evenly distribute your breasts on the grill, if using one, place in the middle and close the lid. Exactly 7 min and 30 sec later flip the breasts. After 15 min turn the grill off and keep lid closed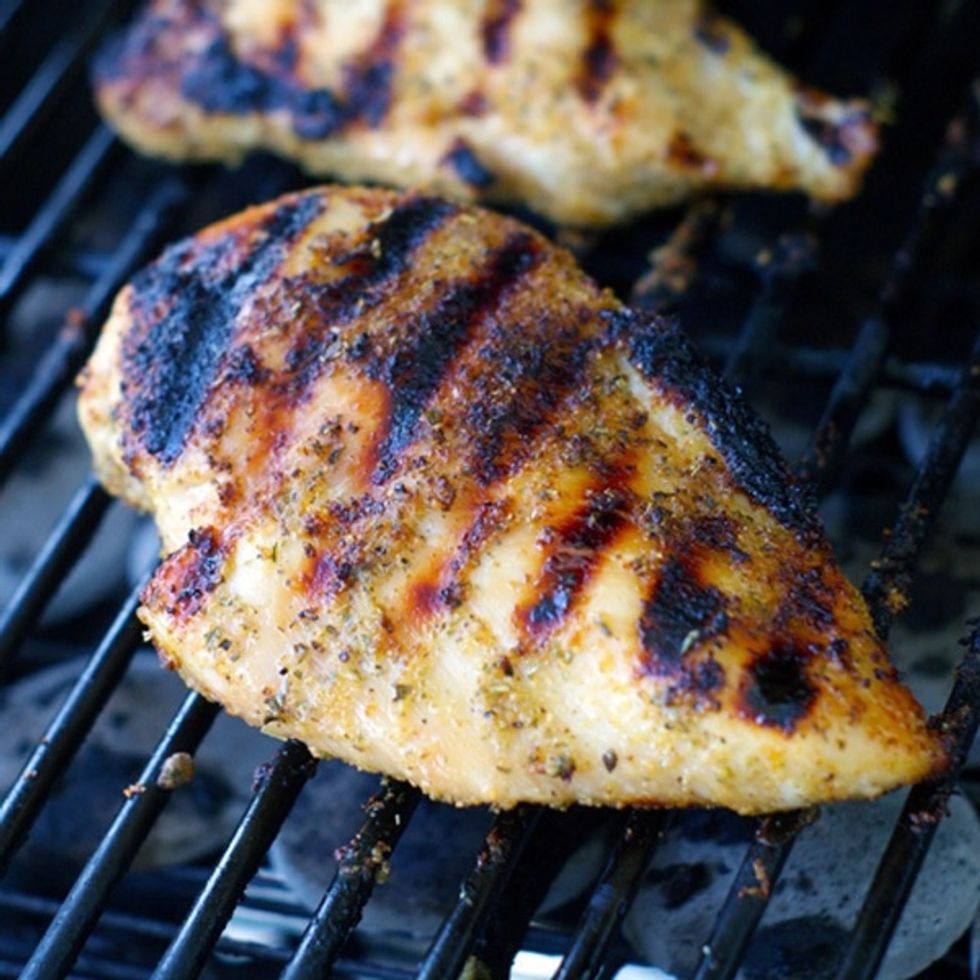 After a minute with lid closed your chicken will look like this and DO NOT cut the chicken for at least 3 minutes after removing from grill.
If the breasts are 1.5" thick go to 8.5 minutes per side and if they are 3/4" thick cook for 6.5 minutes anything thinner than that is a cutlet and belongs in a frying pan :).
Add chicken to your sautéed veggies for a better stir fry, put over a salad, add to a sauce, or anything your heart desires. This is a no fail guide to the perfectly cooked chicken.
1 gas grill
2-4 medium size chicken breasts
Salt and pepper of your choice
1 pair of tongs