Smooth, spicy and delightfully peanut-y, this little mix is a personal favourite of mine! Serves 2-4 people.
50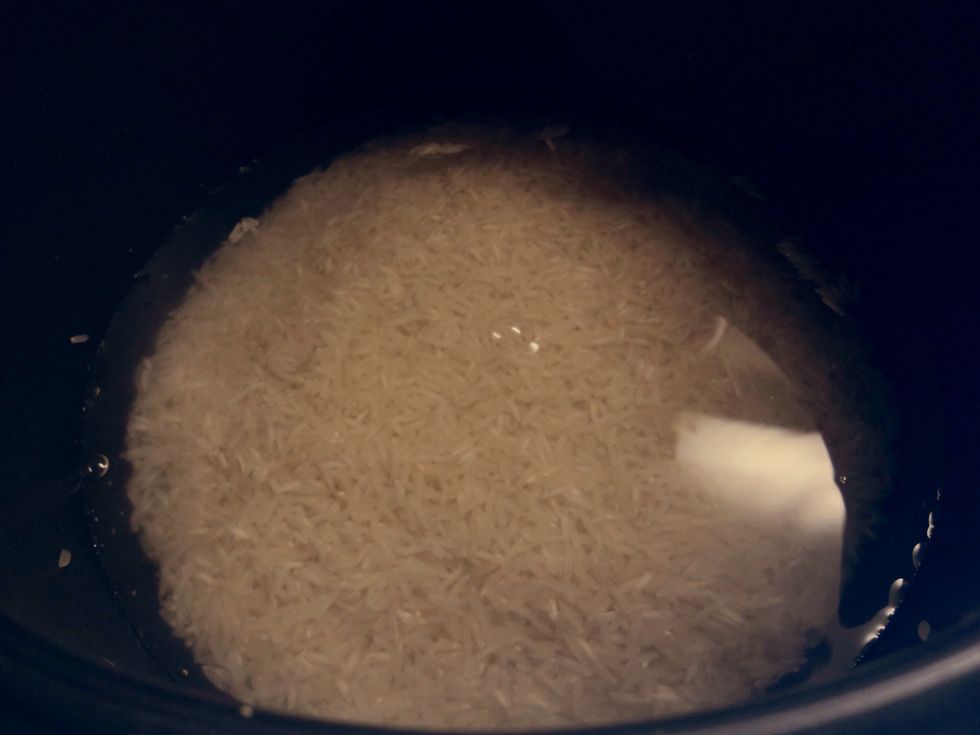 Start off by washing your rice and putting it to cook in the rice cooker. If you don't have a rice cooker, you can cook the rice over the stove but will likely need 3 cups of water total instead.
Cut the bell pepper, mushrooms and red onion into medium-small cubes. Cut the garlic into small pieces, and the chicken into little cubes.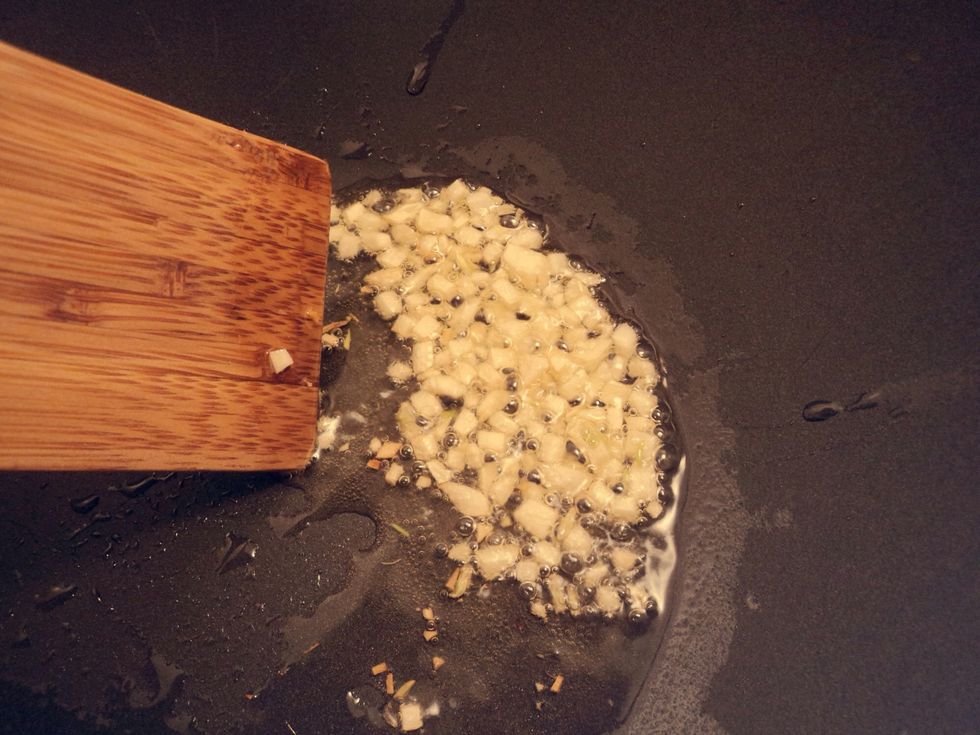 Heat 1tbsp of oil in a non stick frying pan and brown the garlic. Be careful not to burn it!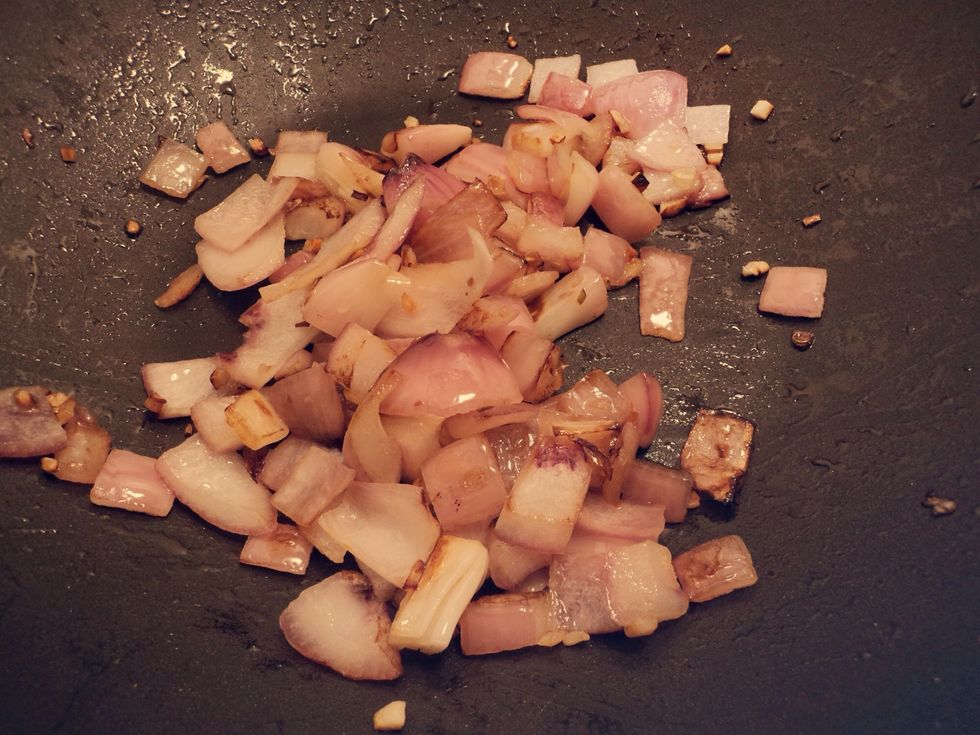 Add in the red onion and cook until golden and soft.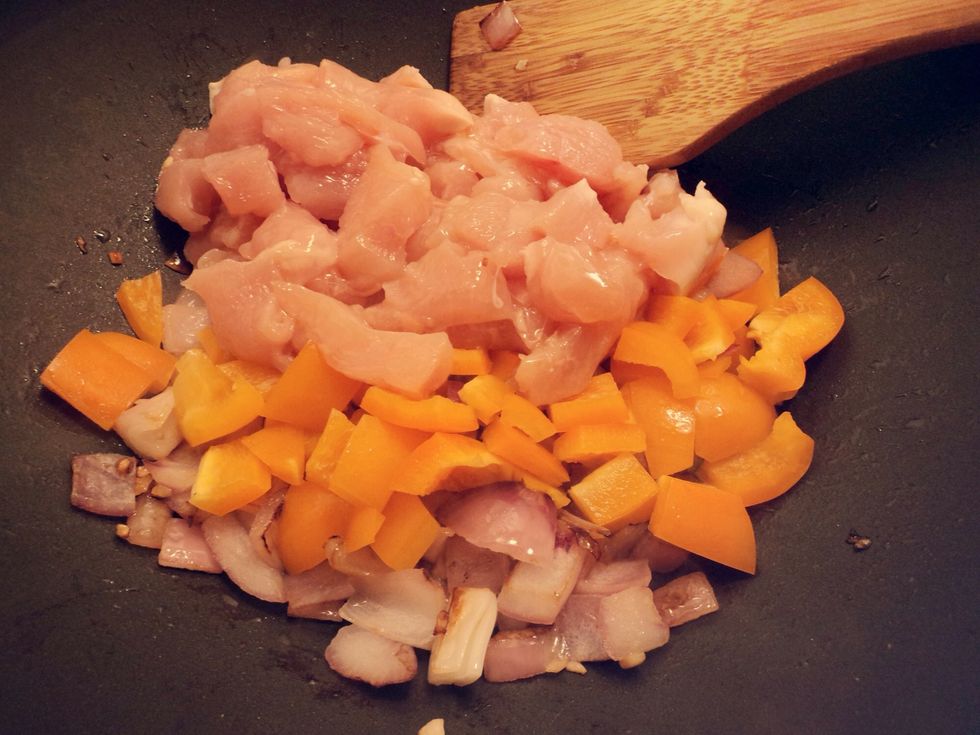 Add the rest of the olive oil, bell pepper and chicken.
You can season lightly with salt and pepper, then mix well.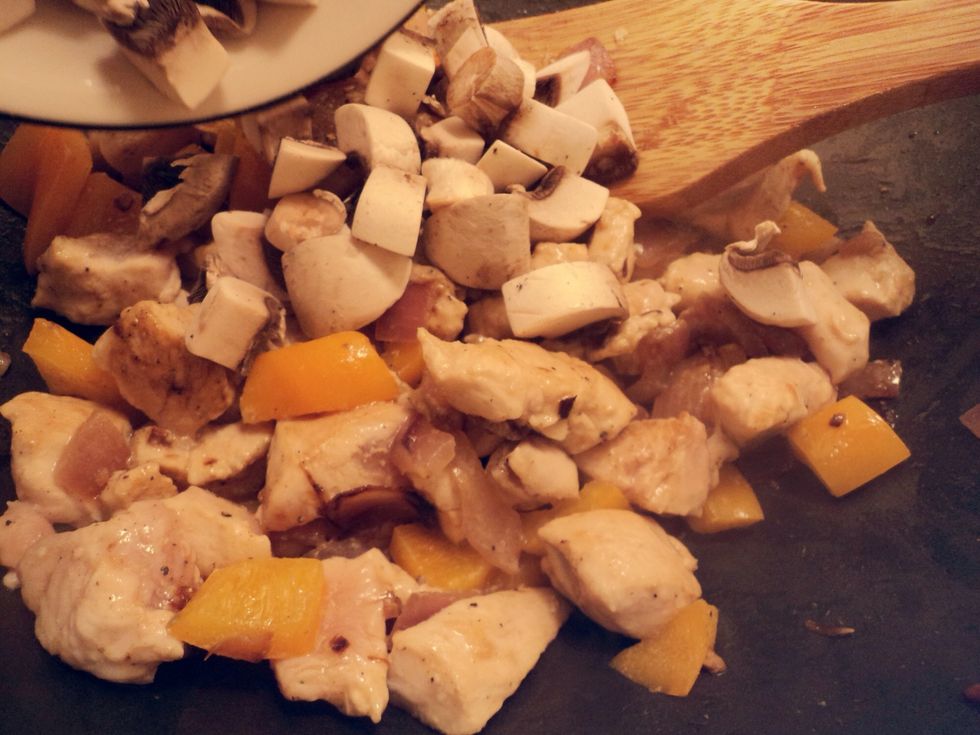 When the chicken is almost done cooking, add in the mushrooms. Set on low heat and let simmer slowly while you prepare the sauce.
Put the coconut milk, or cooking cream (I prefer cream) in a small saucepan and heat up. It doesn't need to be boiling, but still very hot!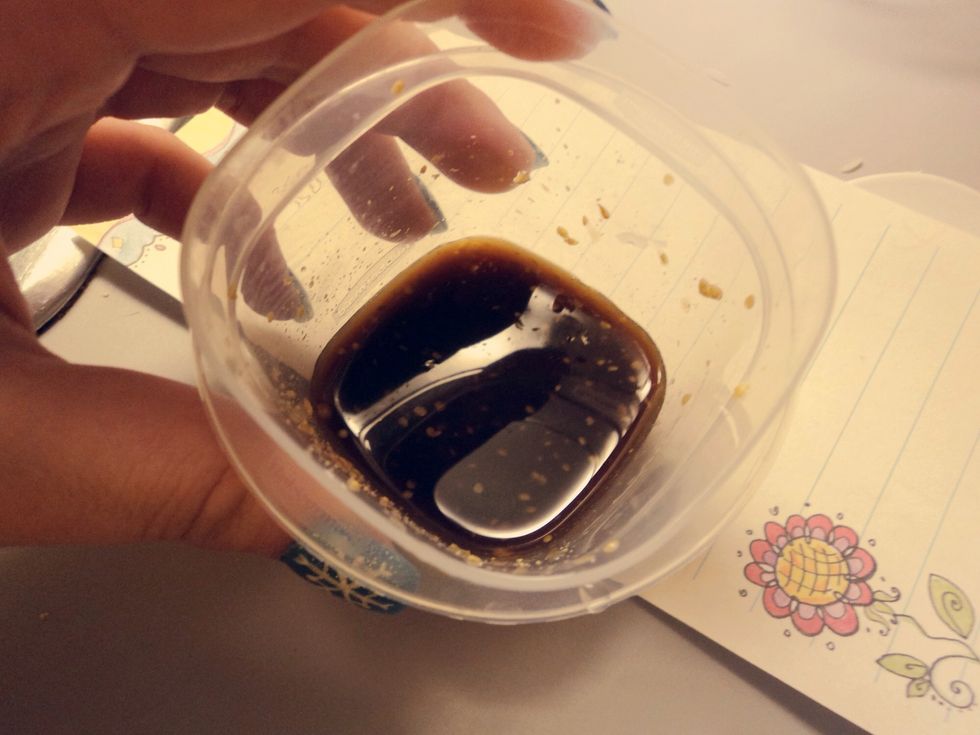 While waiting for the cream to heat up, mix together the soy sauce, white wine and Dijon mustard.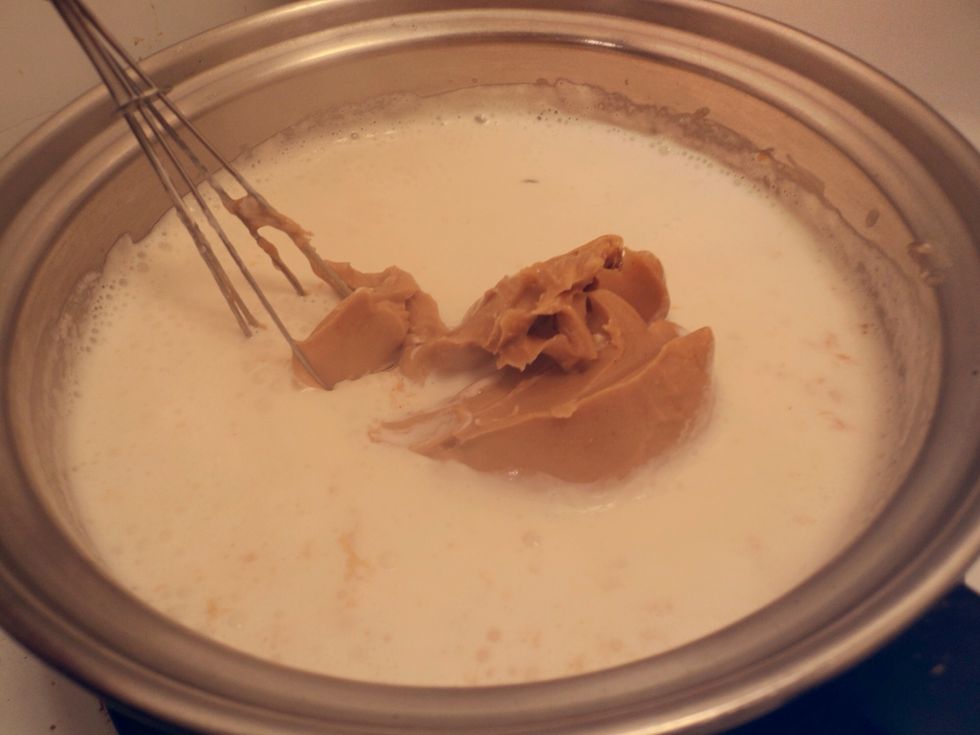 When the milk or cream is warm enough, add in the peanut butter and mix well. Lower the heat so that you don't burn the mix.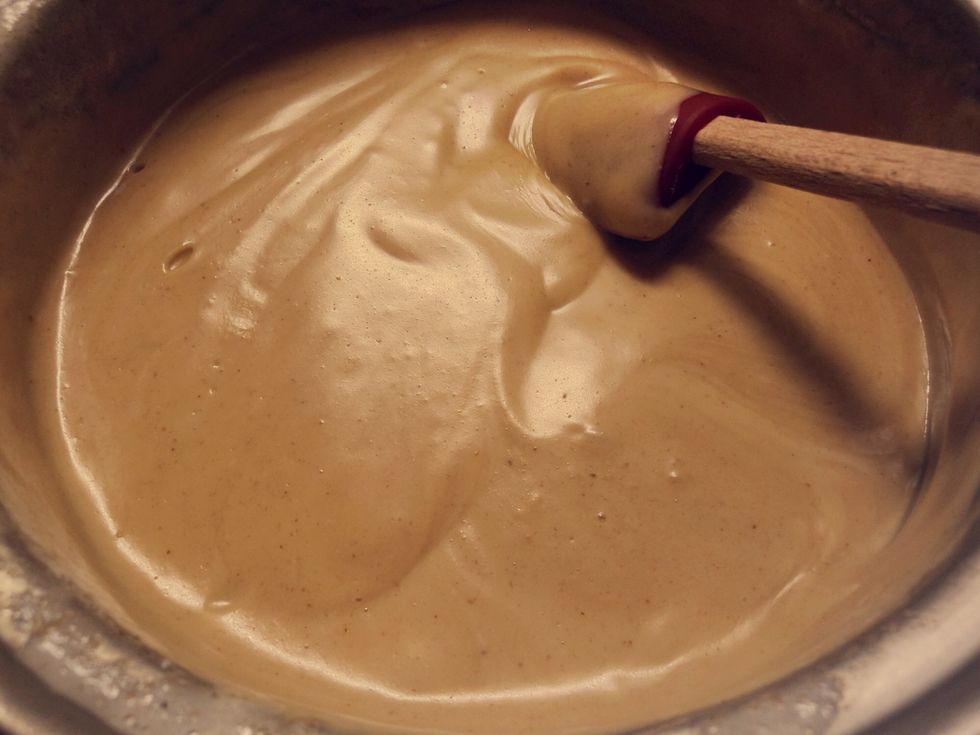 When the peanut butter is mixed in, it should look like this.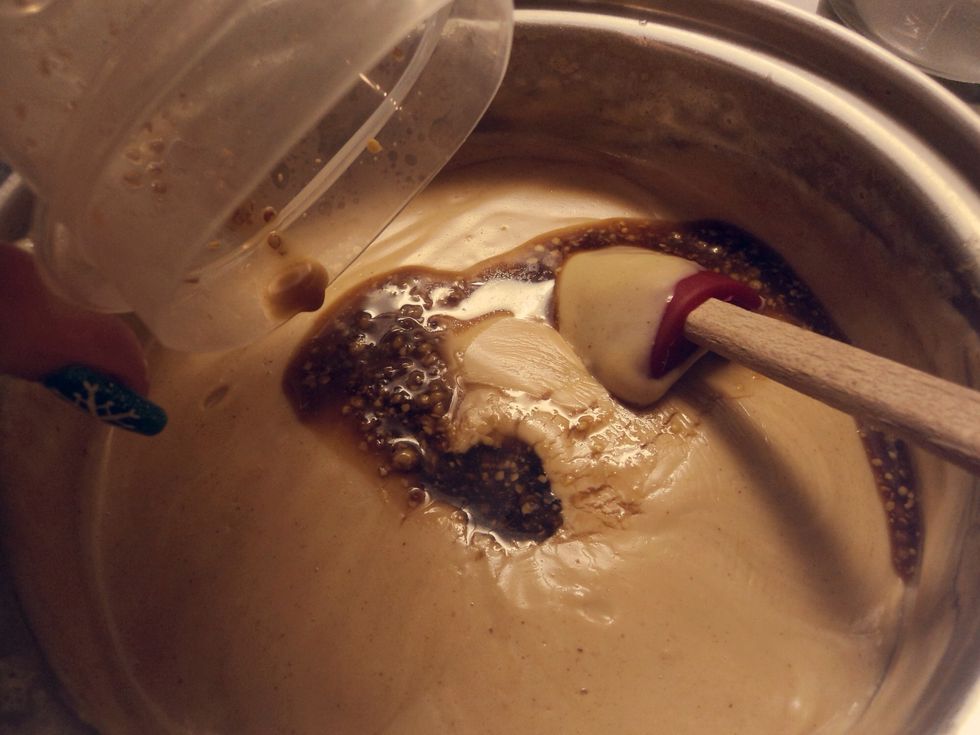 Add the soy sauce mixture and mix well.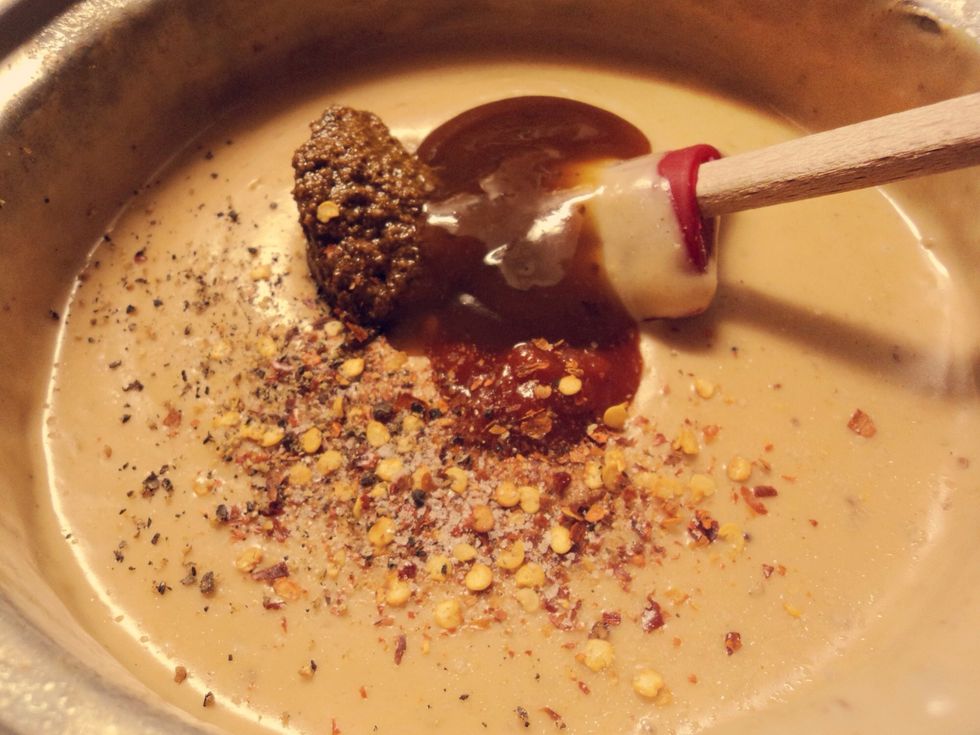 Add the curry paste, sriracha sauce, orange ginger sauce, crushed chilis, salt and pepper. Mix well.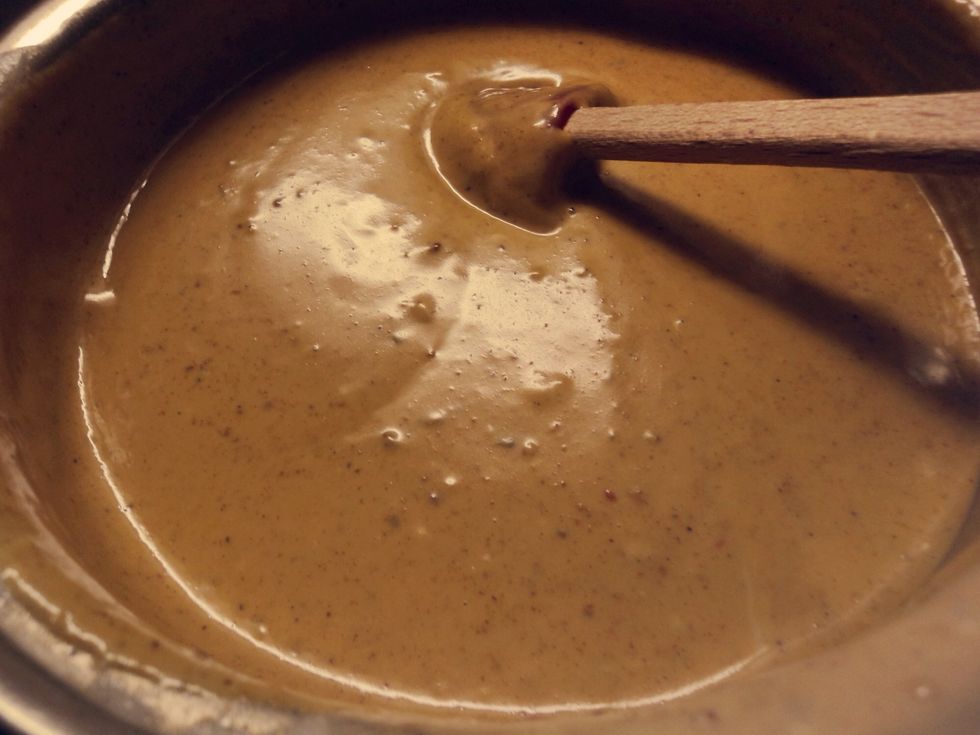 Once everything is mixed in, it should look a little more like this!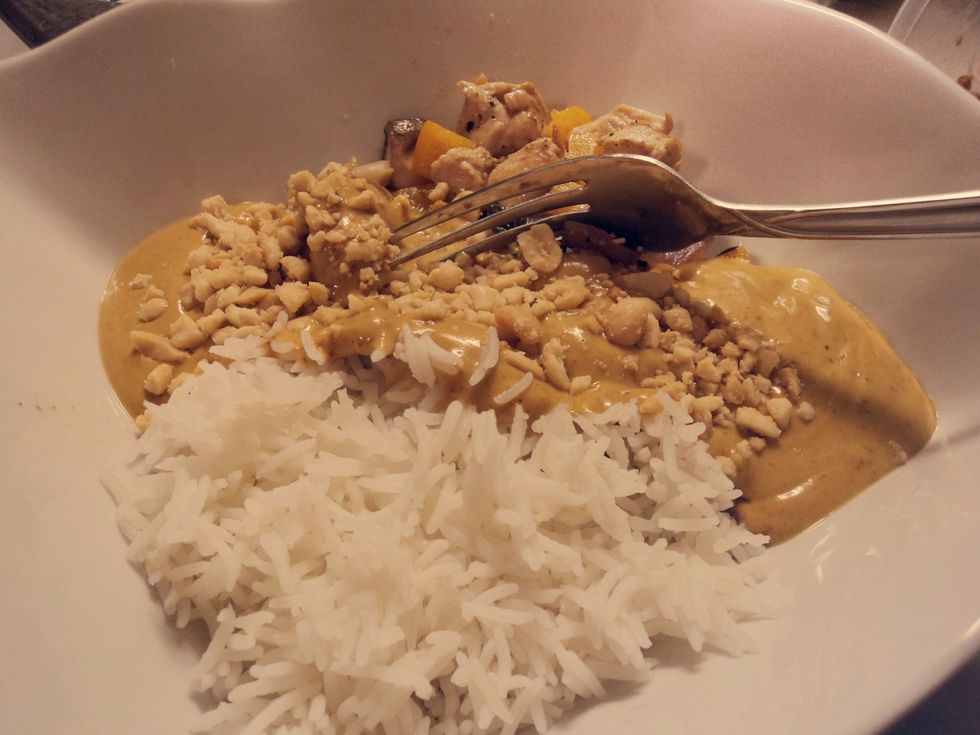 Serve the rice and chicken mix in a bowl draped with some peanut curry sauce. Sprinkle on some peanuts and you're good to go!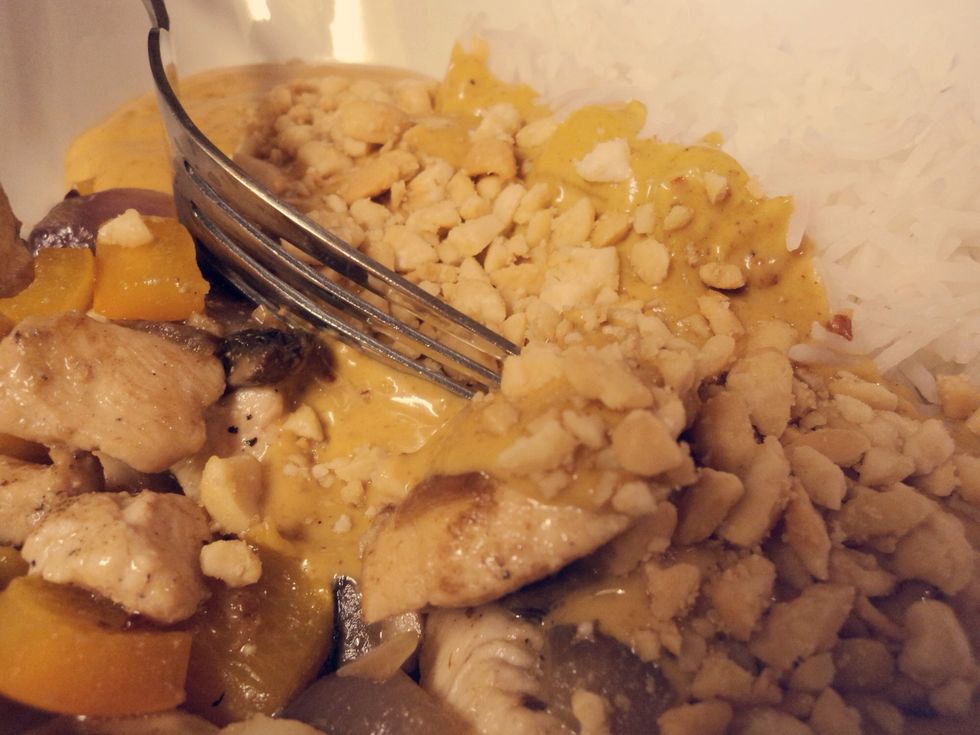 This is a must have for those absolute peanut lovers! If you find it too peanut-y, you can use 1/4 cup of peanut butter instead. I like mine spicy, so I often add more chili and curry paste! Enjoy!
325.0g Skinless, boneless chicken breast
1.0c Red onion
1.0c White mushrooms
1/2c Bell pepper
2.0 Cloves of garlic
1.0tsp Soy sauce
1.0Tbsp White wine
1.0Tbsp Dijon mustard
2.0Tbsp Red curry paste
1/2Tbsp Sriracha sauce
2.0Tbsp Orange ginger sauce
1.0c 15% cooking cream or coconut milk
1/3c Peanut butter
1/4c Crushed peanuts
Salt and pepper, to taste
Crushed chili pepper, to taste
2.0Tbsp Olive oil
1/2c Basmati rice (or any rice you prefer really)
2/3c Water
Kita Angel
I am a sushi chef and an artist who enjoys cooking and baking in my spare time! I also enjoy the internet, gaming and music.