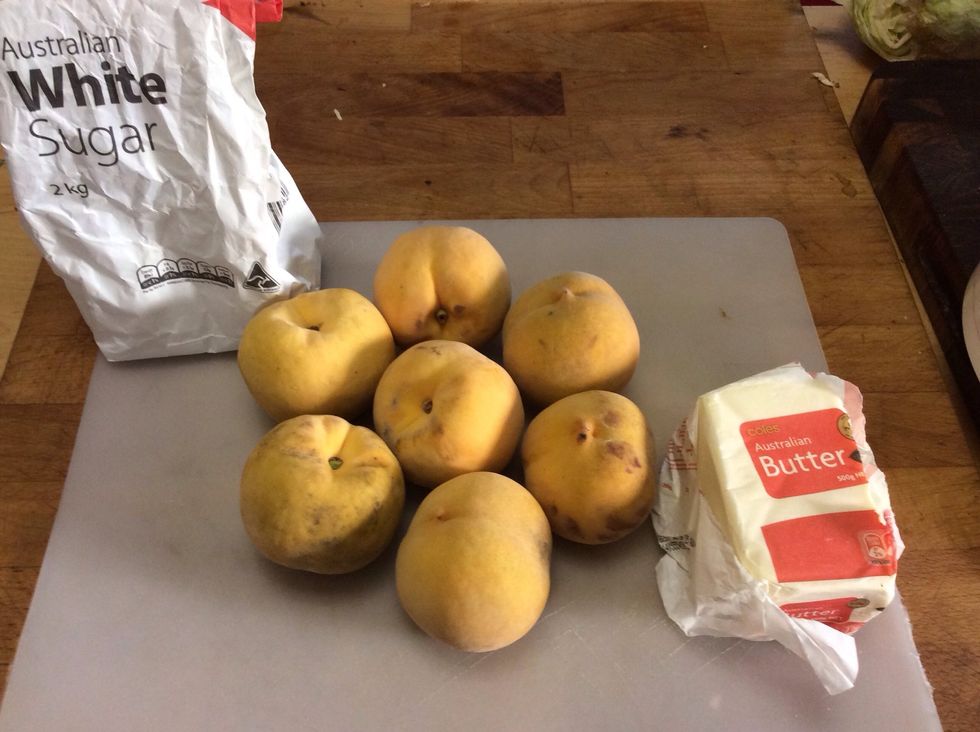 Here are the ingredients for the tatin...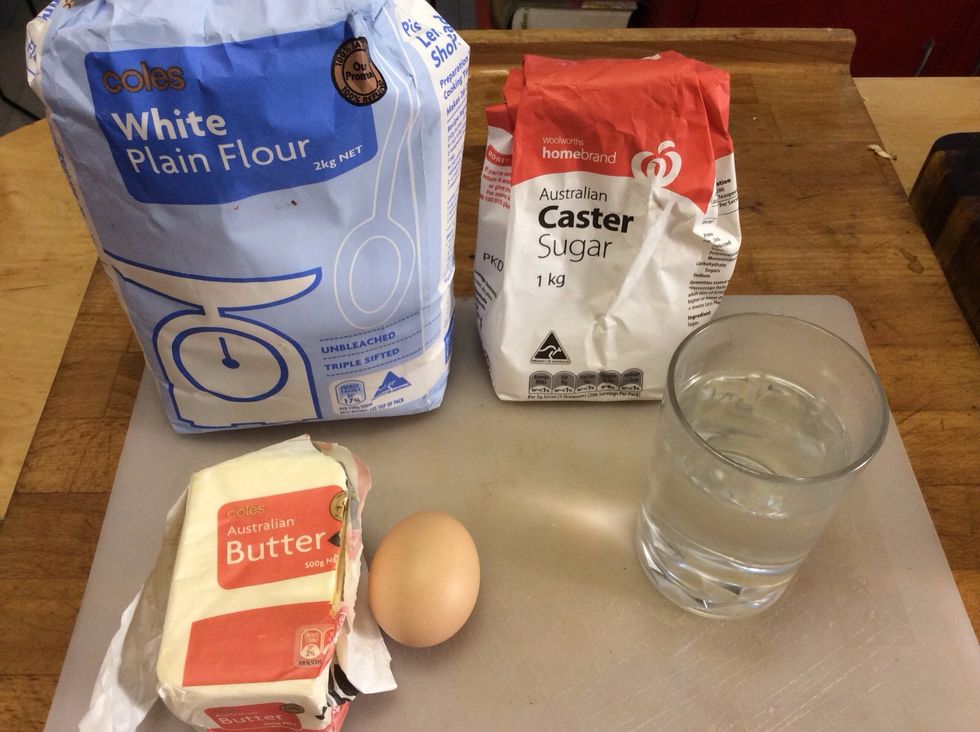 ...and here are the ingredients for the pastry!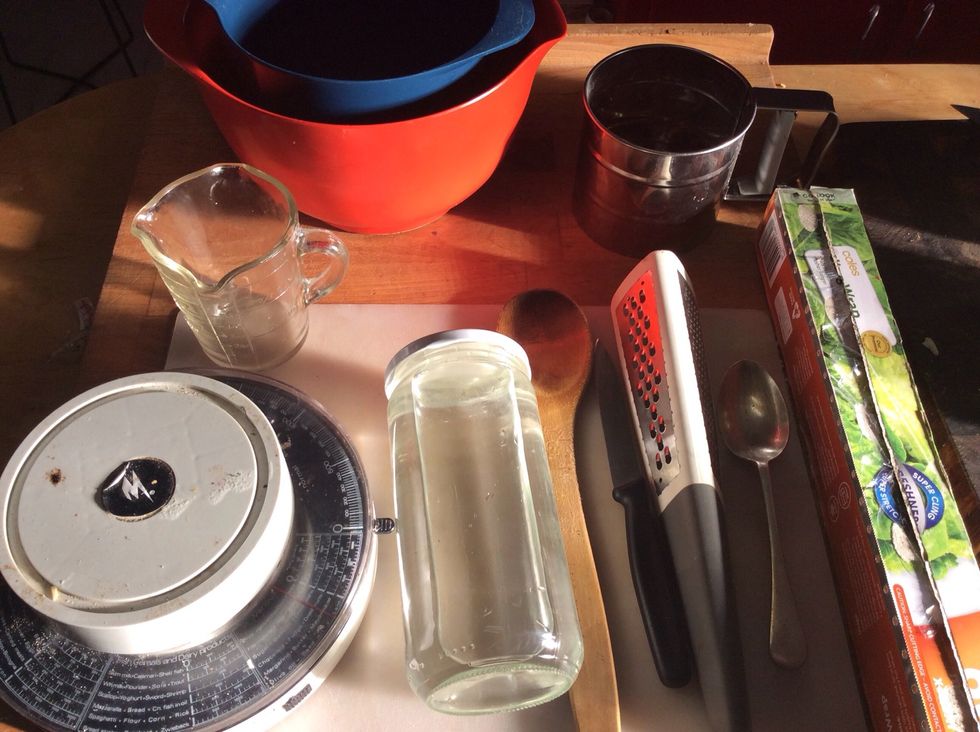 Here's the equipment that you need. Medium bowl, mixing bowl, flour sifter, measuring jug, scale, wooden spoon, knife, grater, tablespoon, cling wrap and rolling pin (jar full or water)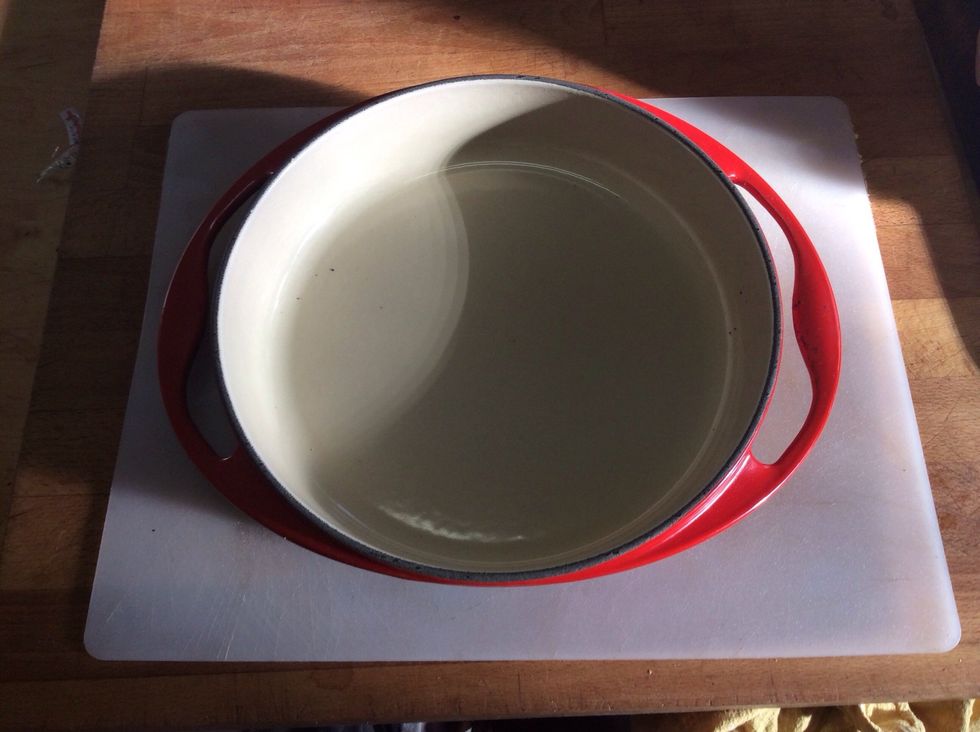 You'll also need a pan for your tart. I'm using a special Tarte Tatin pan, but you can just use a 20cm, heavy-based, ovenproof frying pan.
Firstly, put the medium bowl on the scales, and remember to Tare!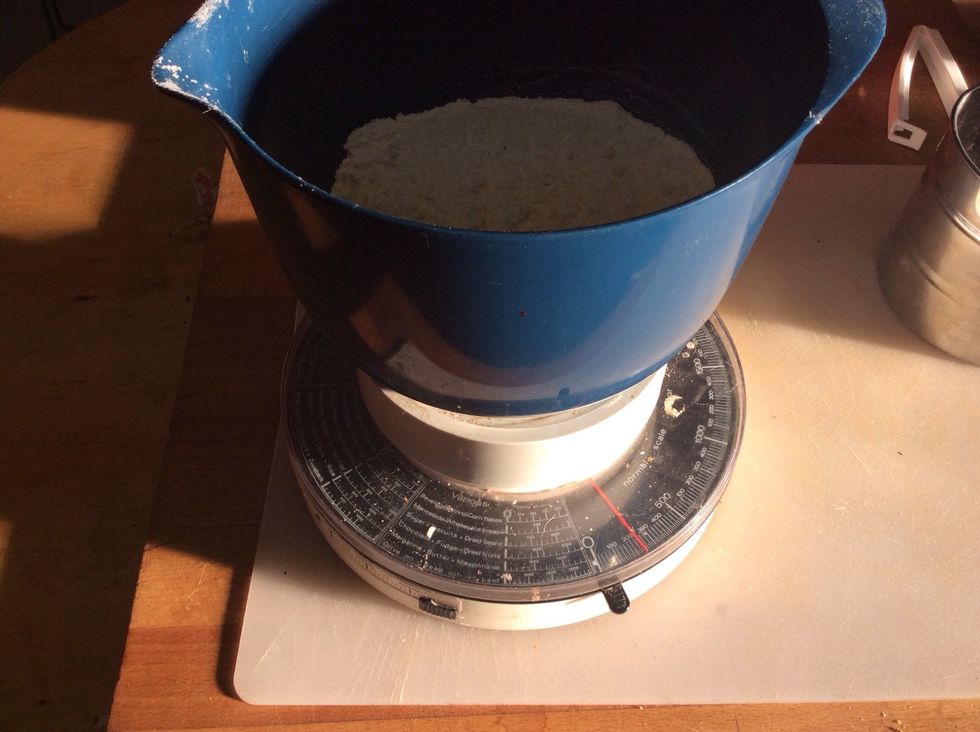 Measure out 225g of plain flour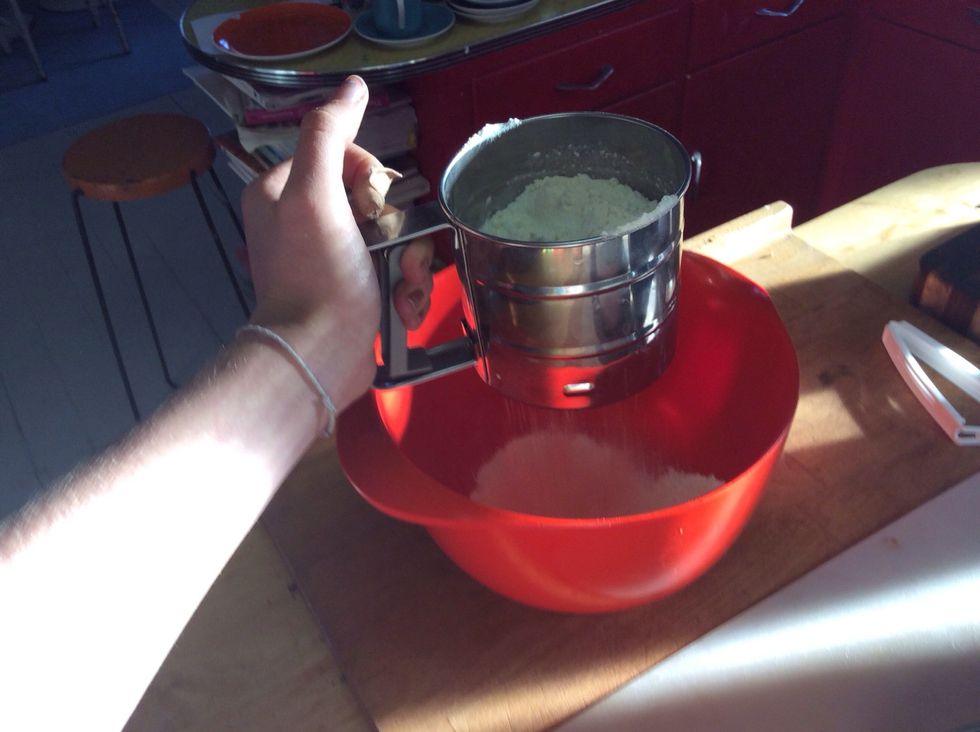 Next, sift it into the mixing bowl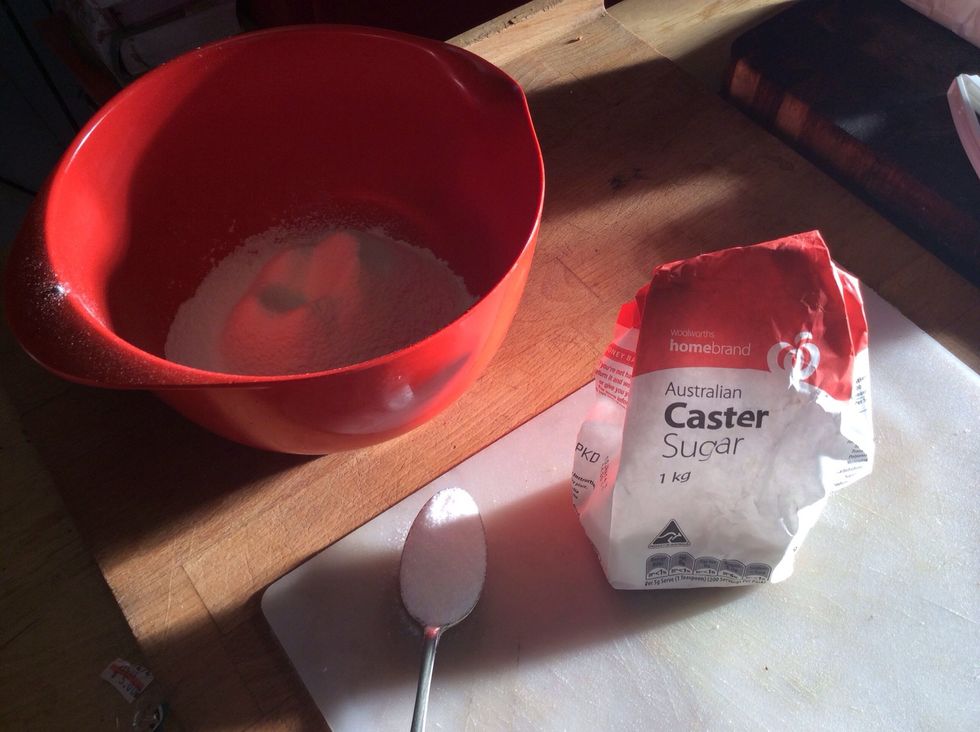 Measure out 2 tablespoons of Caster sugar, and add to the flour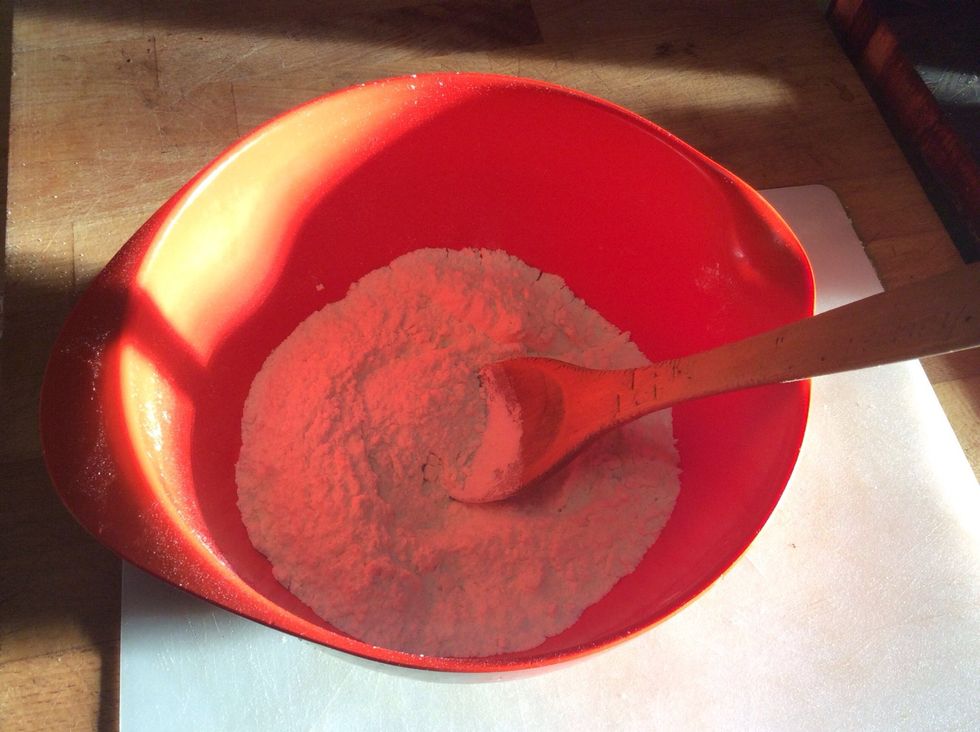 Mix!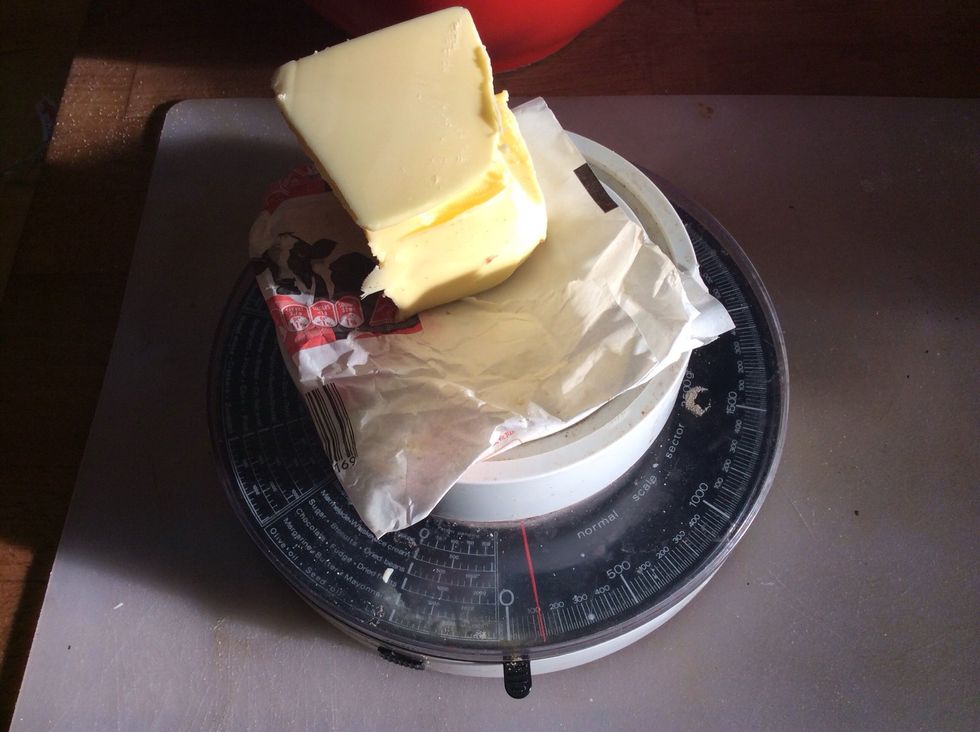 Put the scales back to 0, and measure out 120g of chilled butter
Grate the butter into the dry ingredients, and remember not to cut your fingers on the grater like I did :)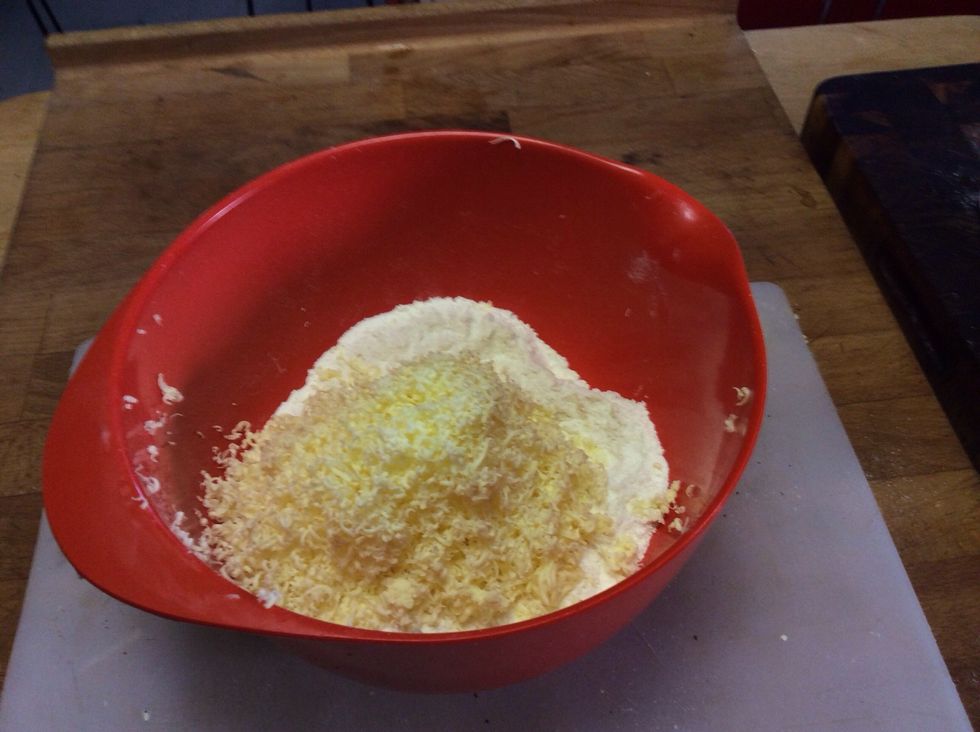 Once the butter is all grated, mix in, and using your fingers, squish it into the flour to combine. Do this until the butter is in tiny coarse granules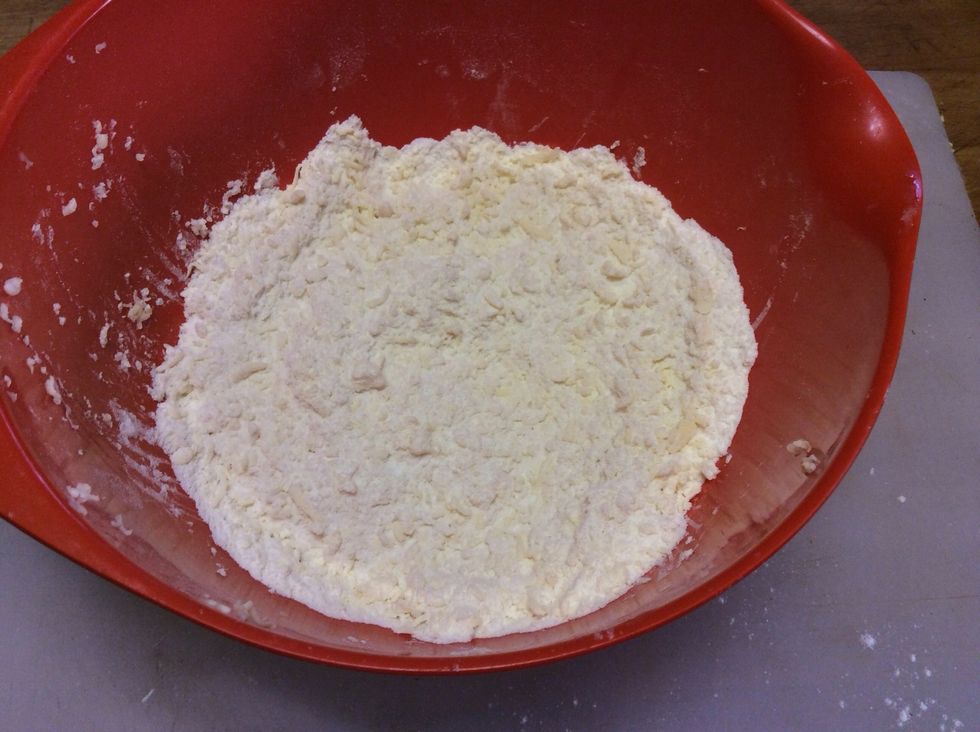 When it looks a bit like this, you're done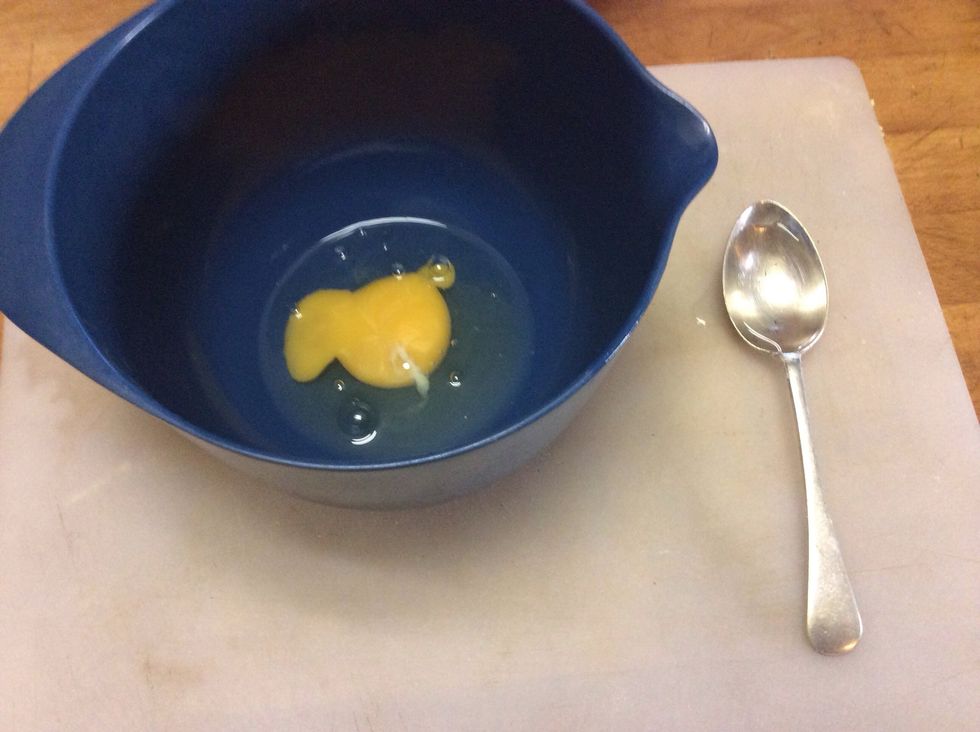 Next, take 2 tablespoons of water and beat into the egg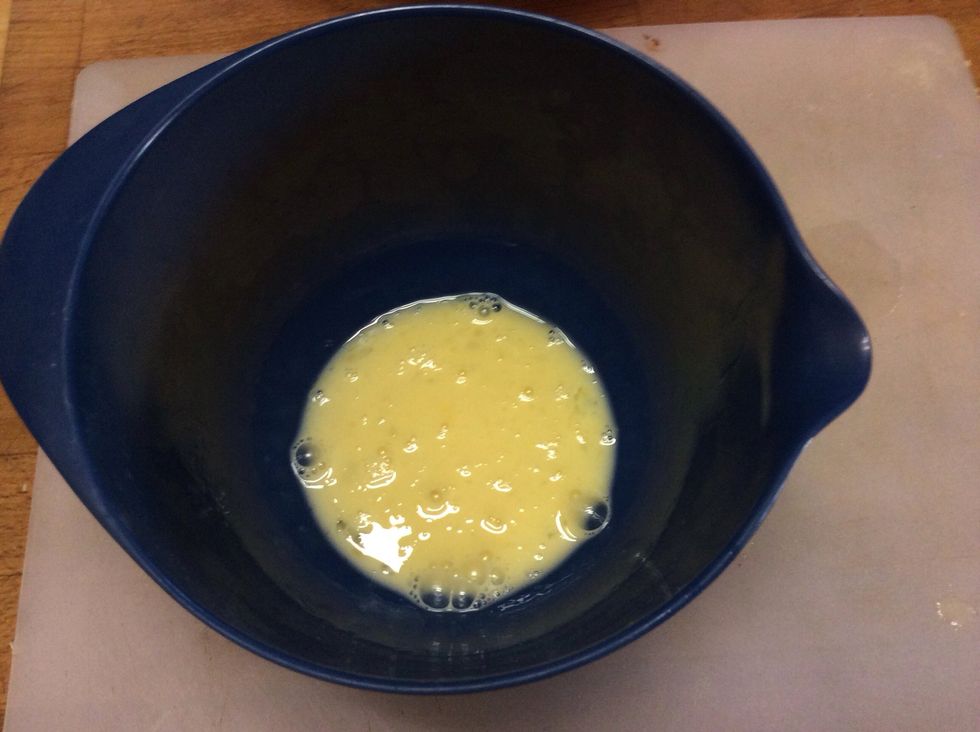 It should have a slightly runnier consistency than normal eggs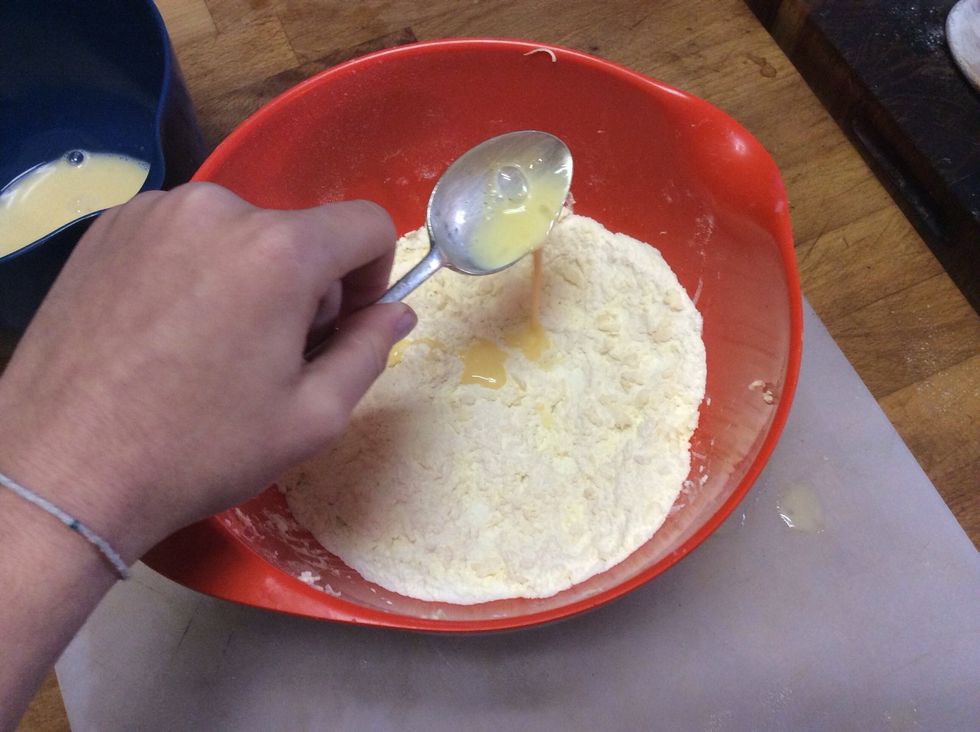 Using the tablespoon, dribble the egg mixture into the mixing bowl, and stir in to make a dough
You may need to add more water, but do this sparingly so that your dough isn't too sticky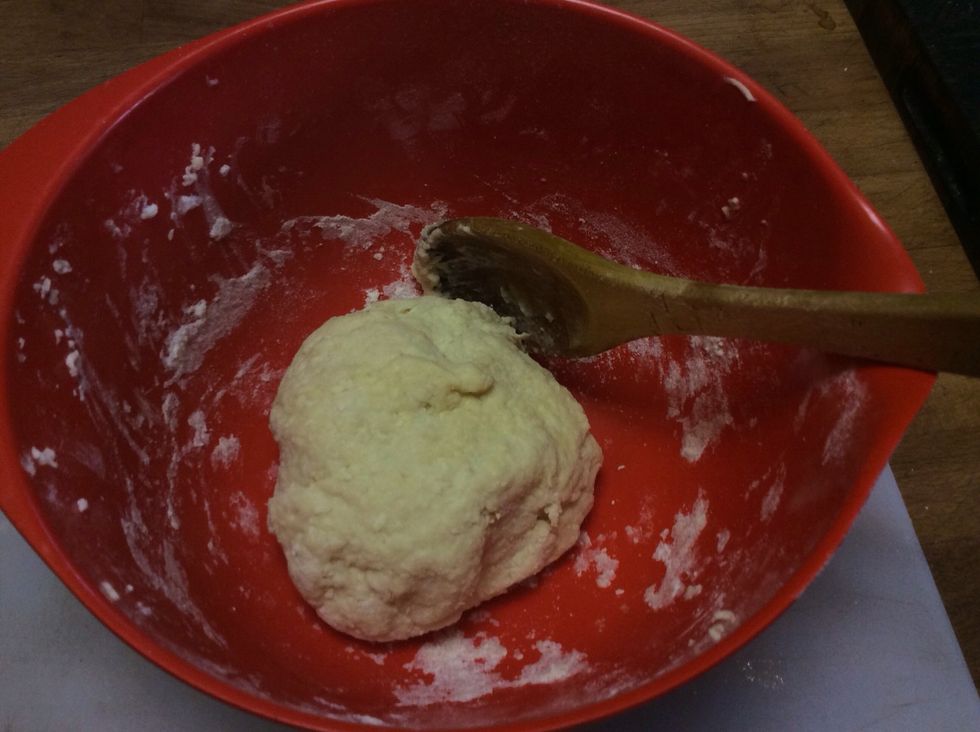 Next, shape your pastry into a ball...
...and wrap it in cling wrap. It needs to be in the fridge for at least 20 minutes before use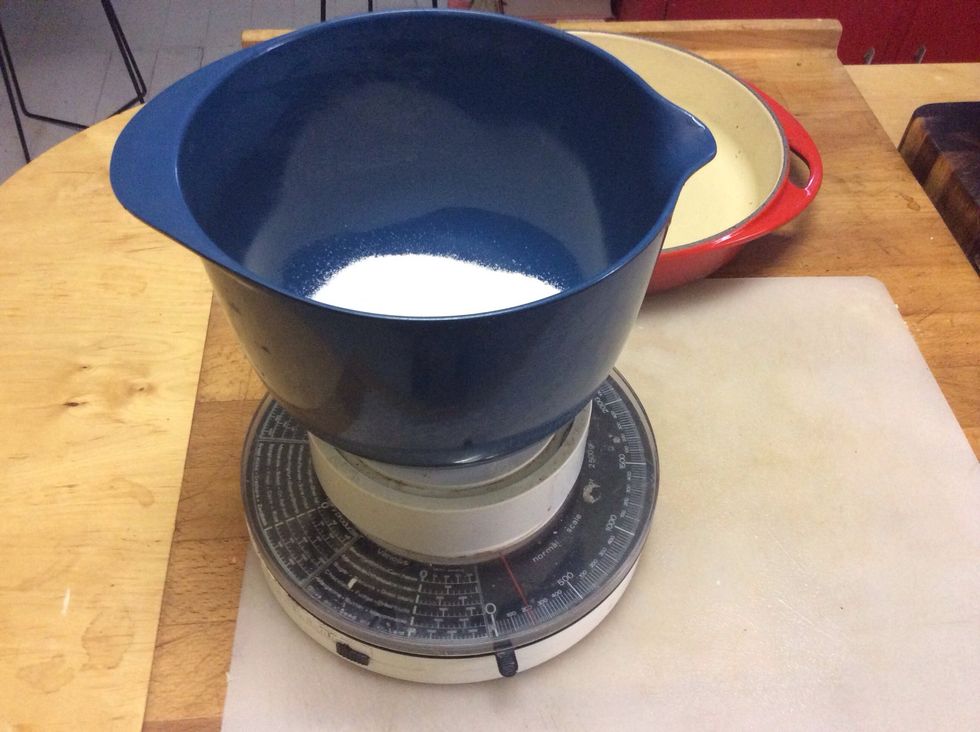 Here comes the fun bit - caramelisation! Measure out 200g white sugar in the medium bowl, and pour it into your tatin pan/frying pan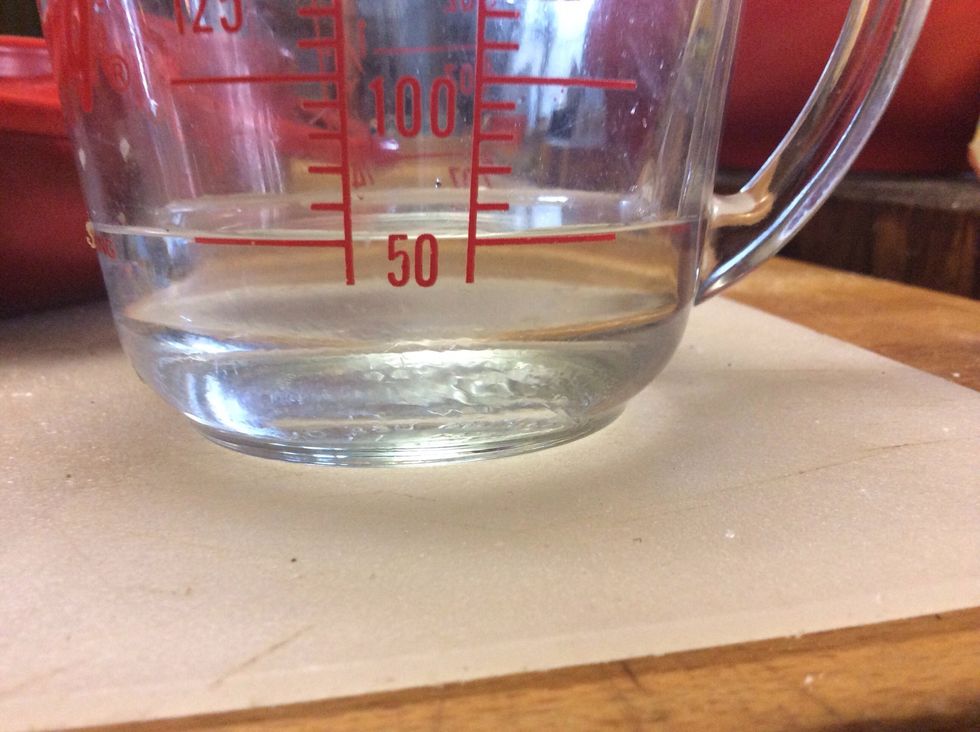 Then, measure out 50ml and add to the sugar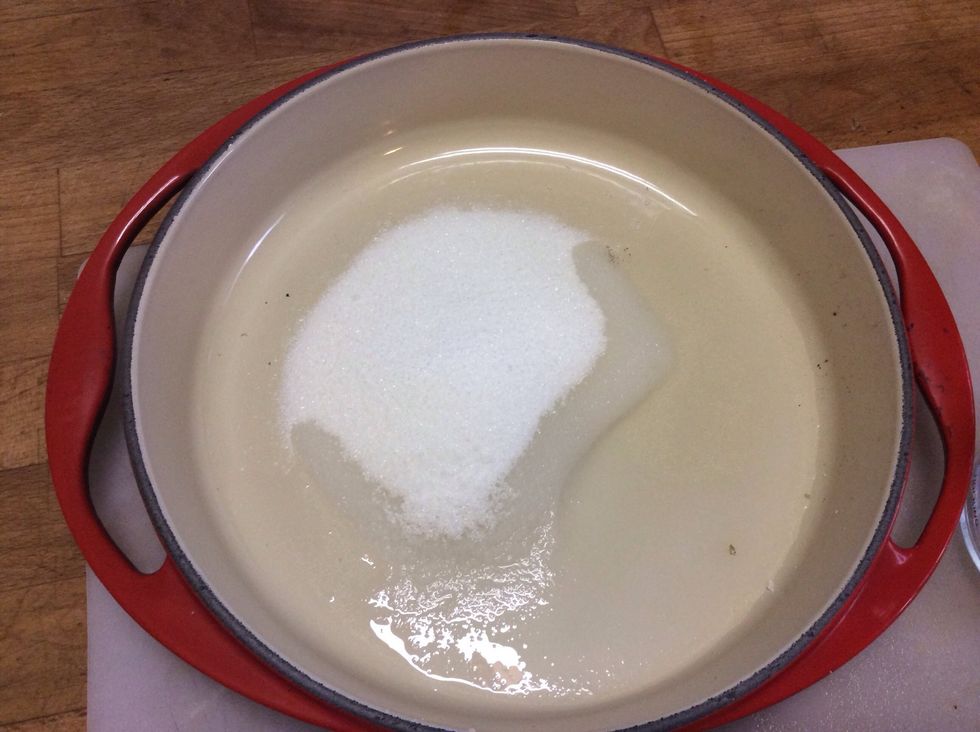 Give it a few minutes to absorb before putting it on the stove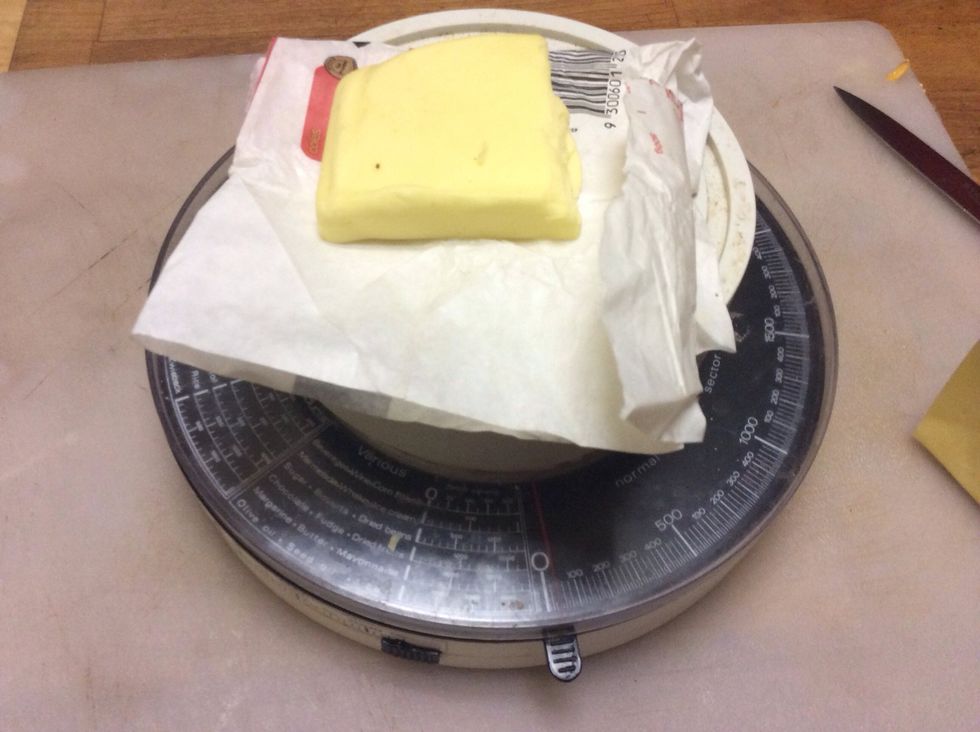 Measure out 50g butter and set aside
Put the pan on medium heat, and wait till it starts bubbling
Take the heat down when your sugar gets to about this point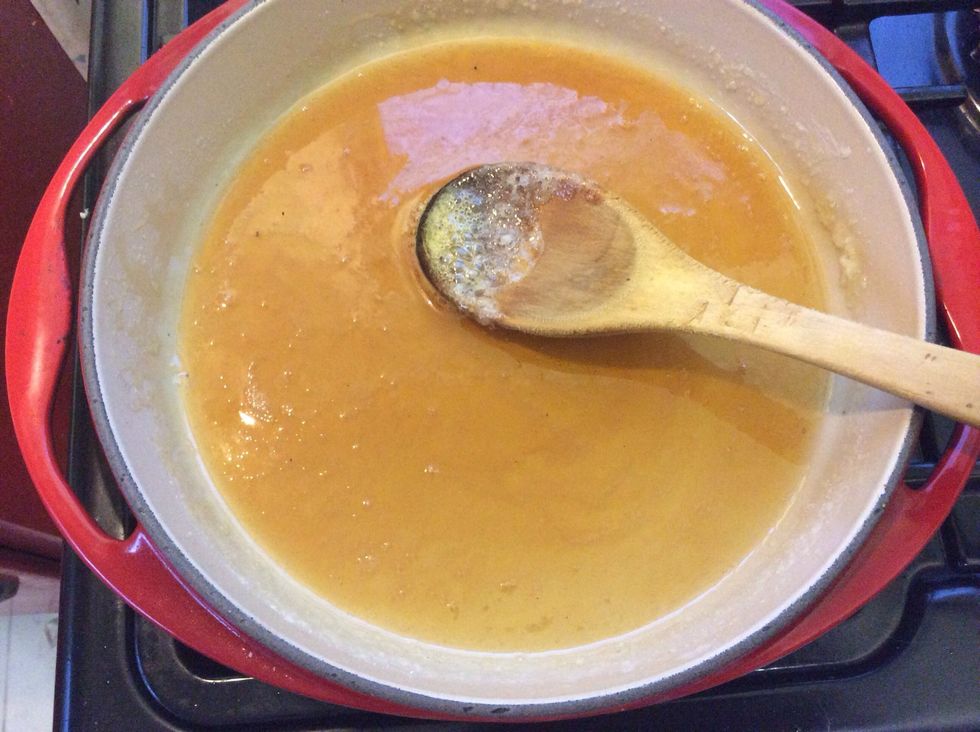 Always use oven mitts when taking a pan off a jet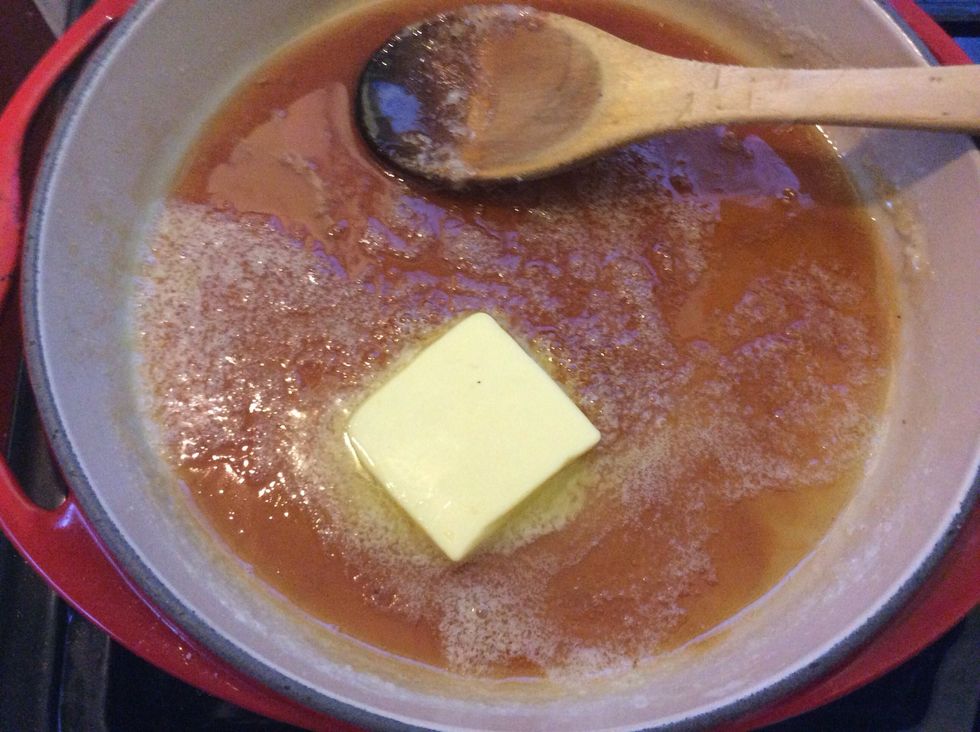 Now, add the butter and stir in
When it's all melted, it should look something like this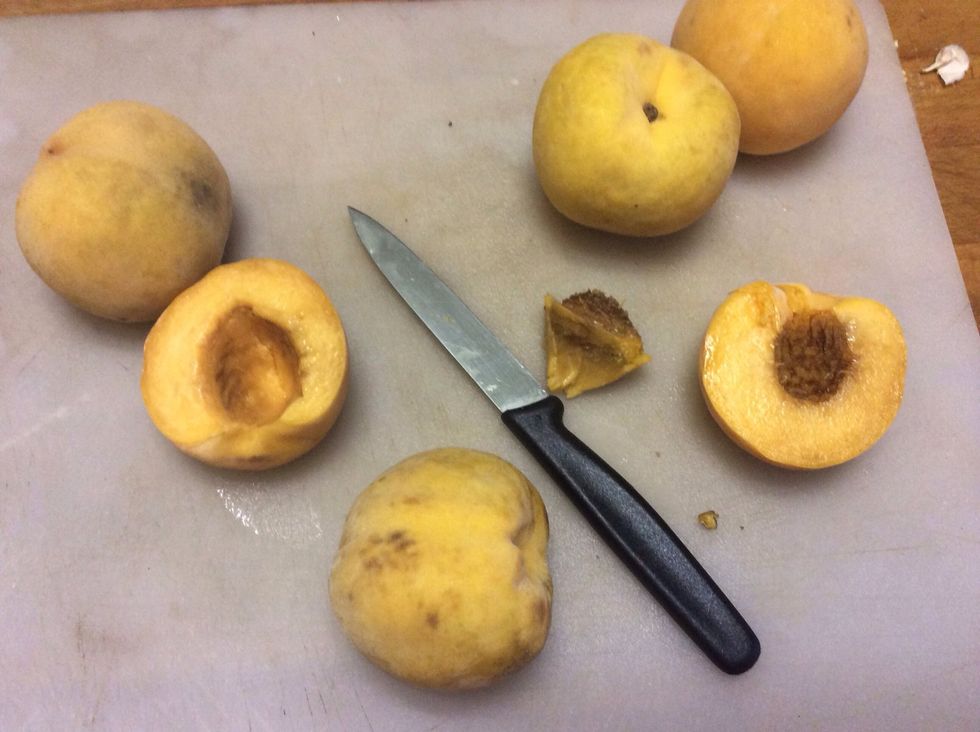 Next, halve and stone your peaches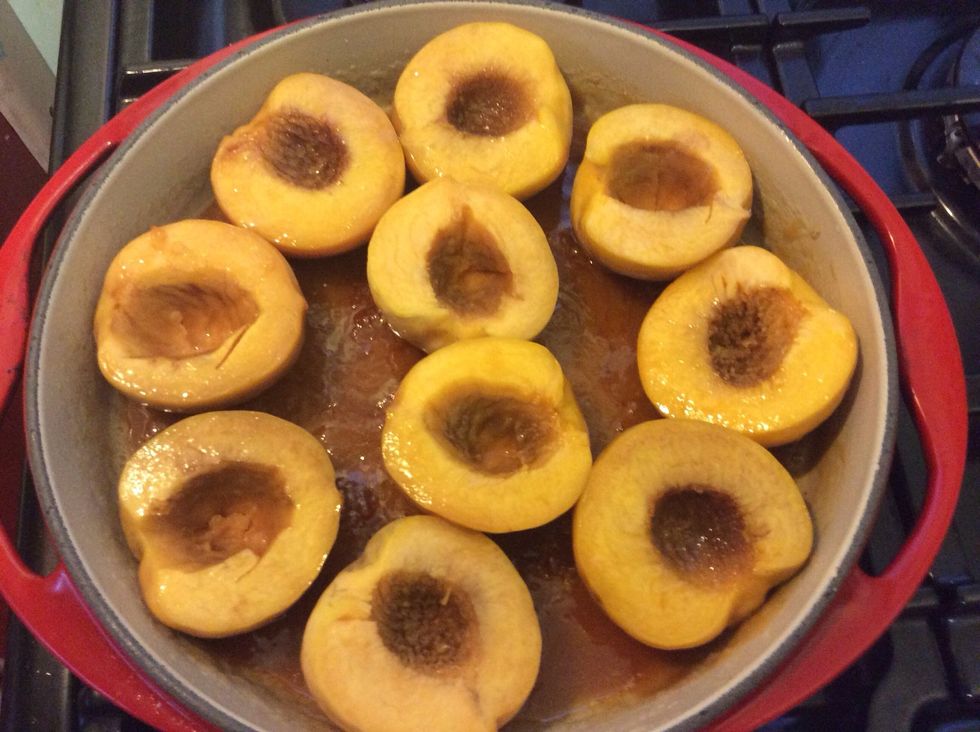 Place them cut side up in the pan. You're placing them this way up so that when you turn the tarte upside down, they look all nice and neat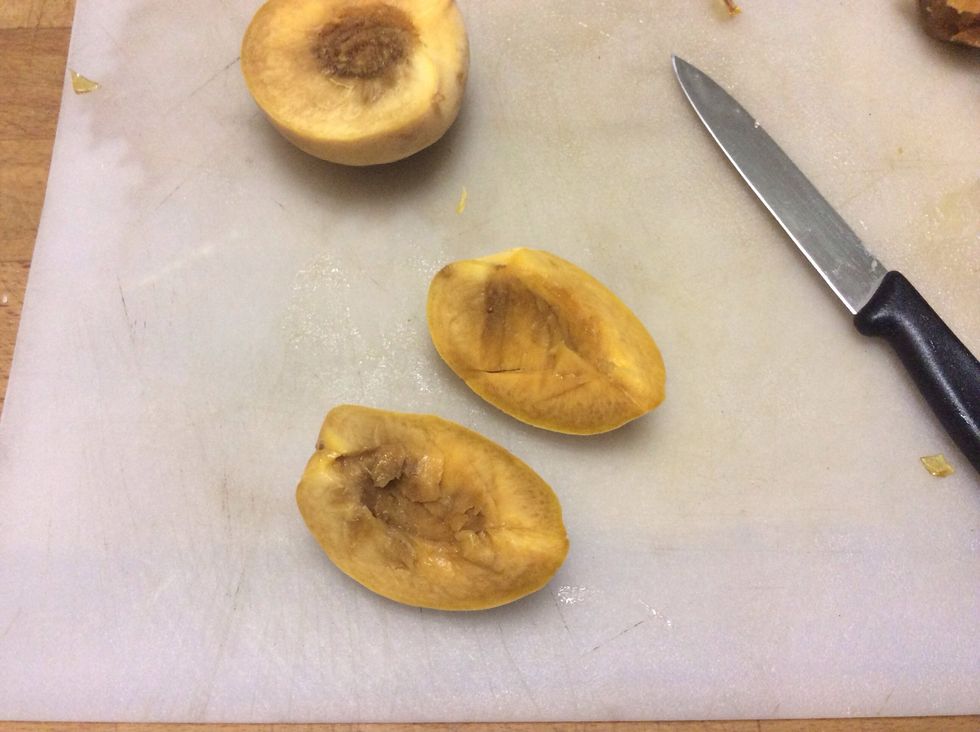 You'll see that there's some gaps where the halves are too big to fit. The solution? Cut smaller wedges! They don't have to fit perfectly, just squeeze them wherever they can fit.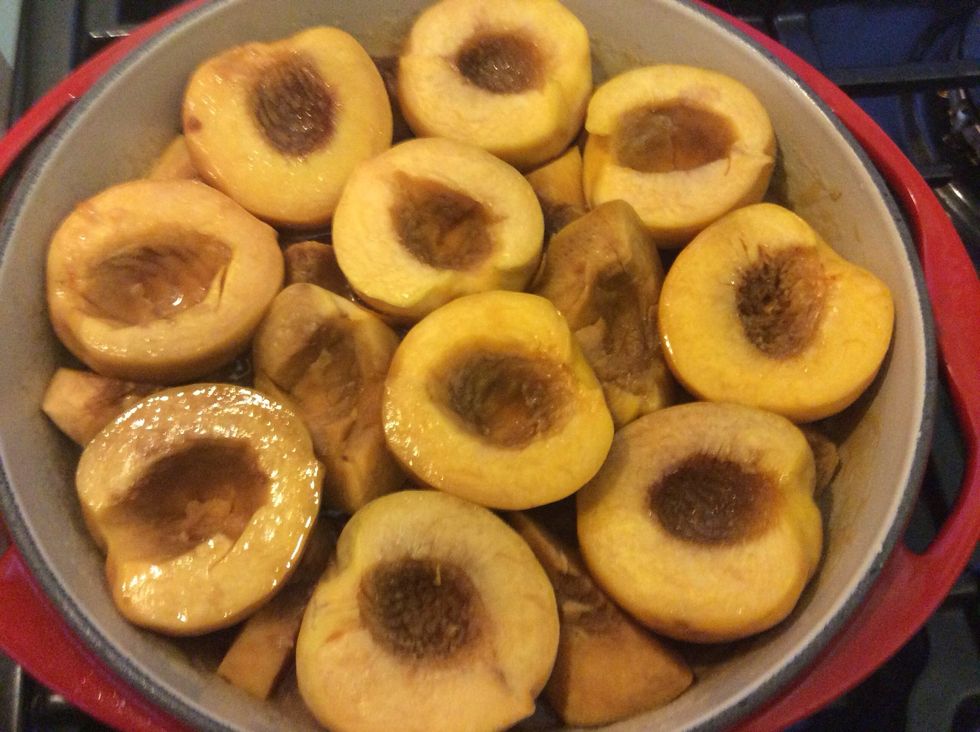 All fixed!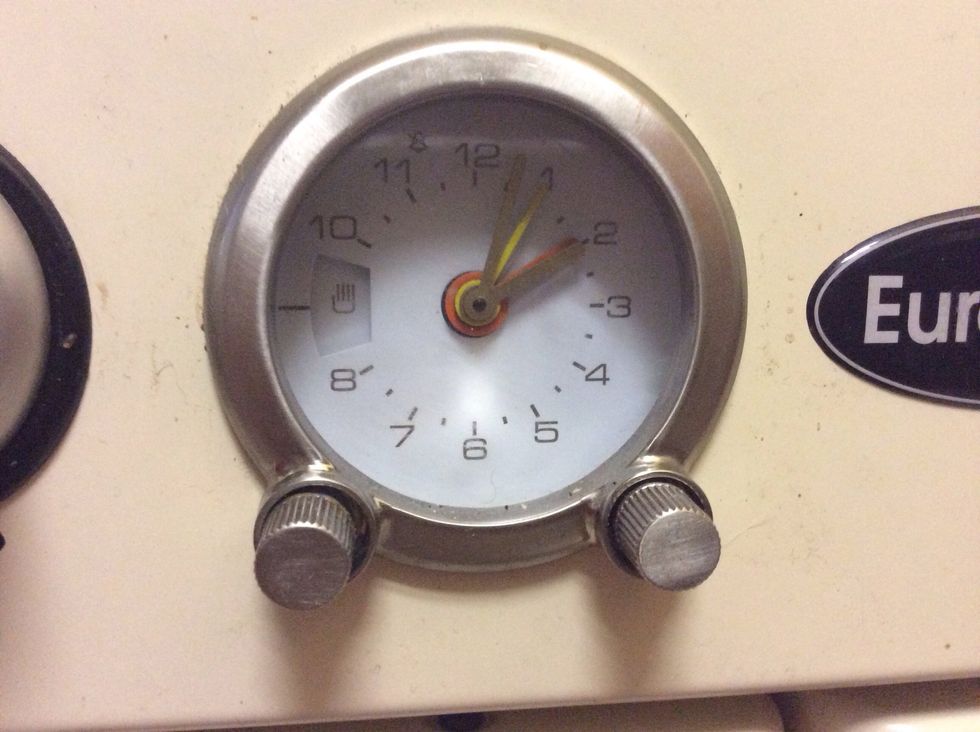 Keep your pan on the oven top for another five minutes before allowing to cool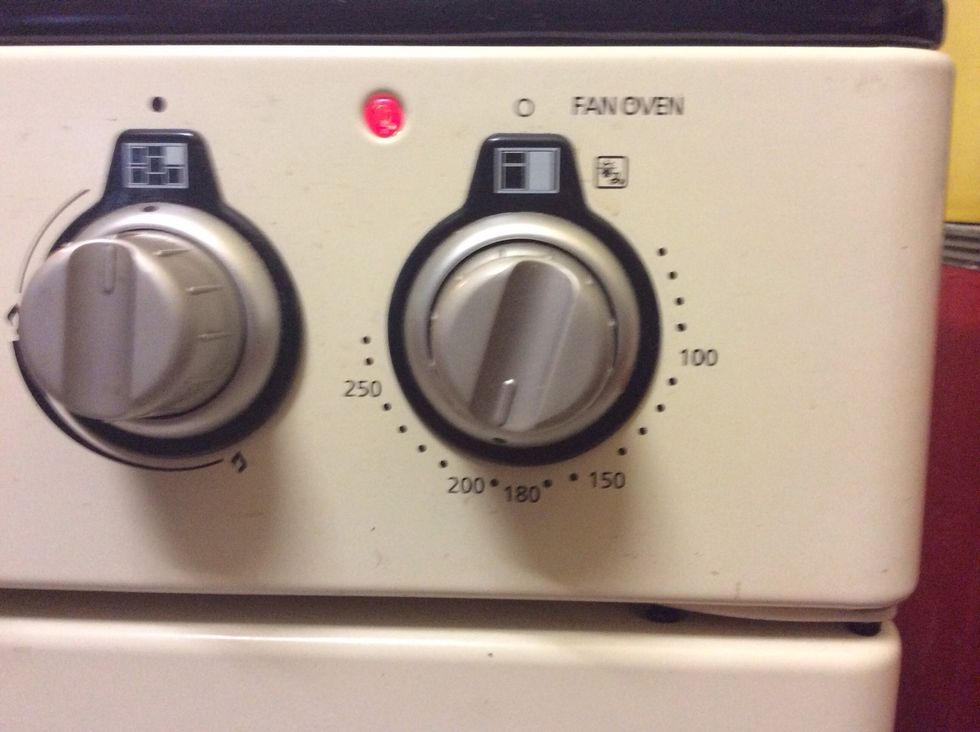 Next, preheat the oven to 200 degrees celcius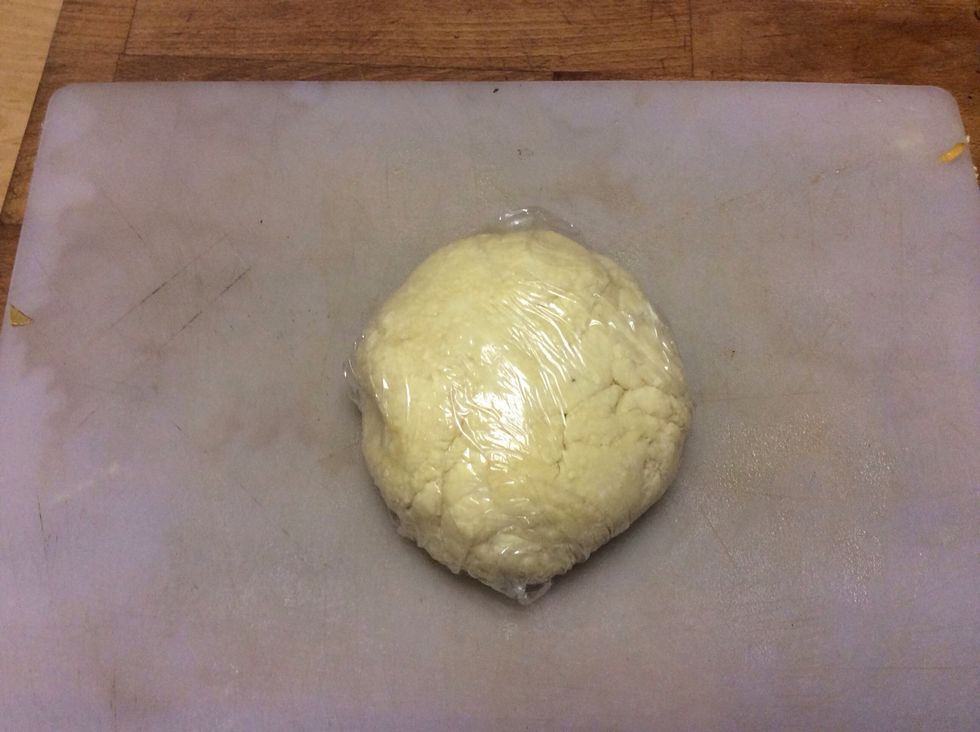 Time to take your pastry out of the fridge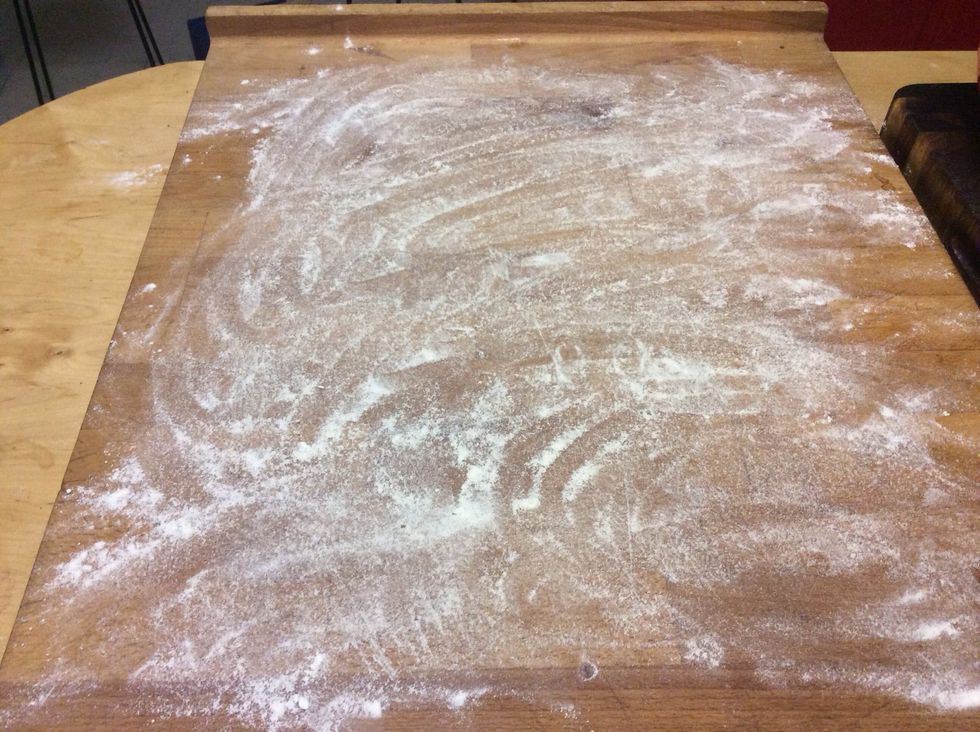 Before you unwrap it and begin rolling it out, sprinkle flour over a large clean bench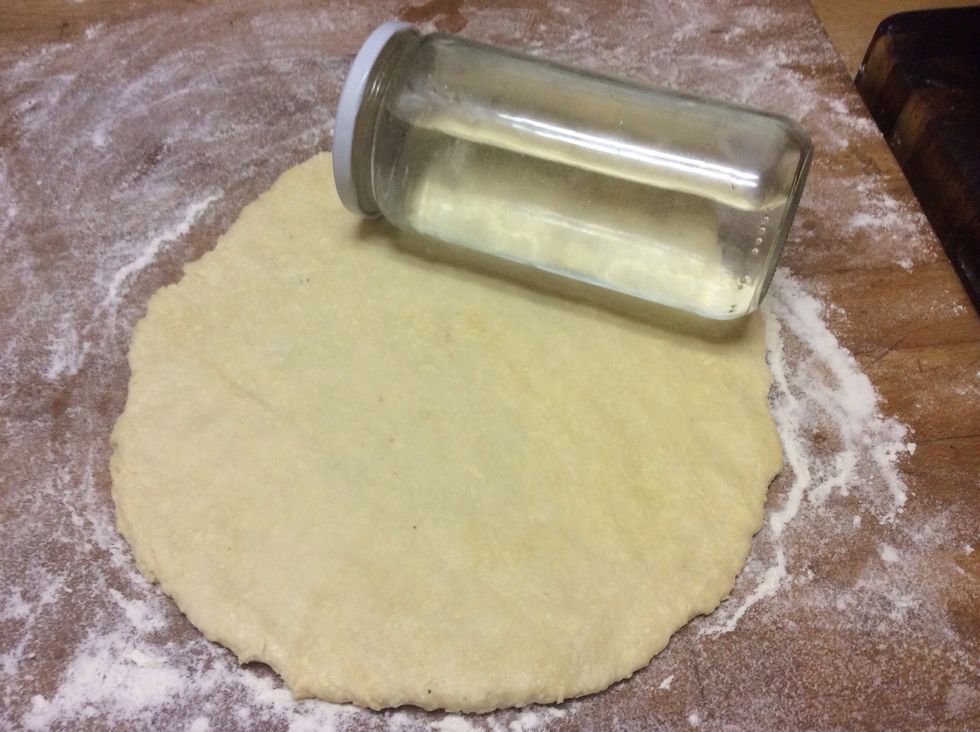 Try to roll your pastry out in a vaguely circular motion. You'll have extra, so don't roll it too thin - about 5mm is good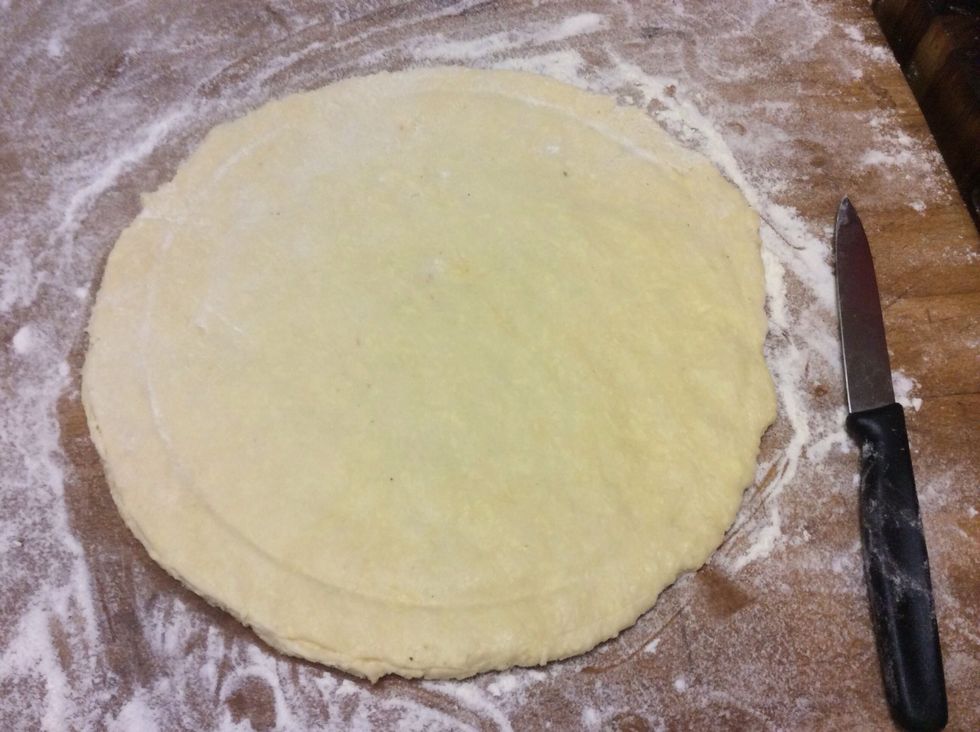 Cut out a circle a bit bigger that your pan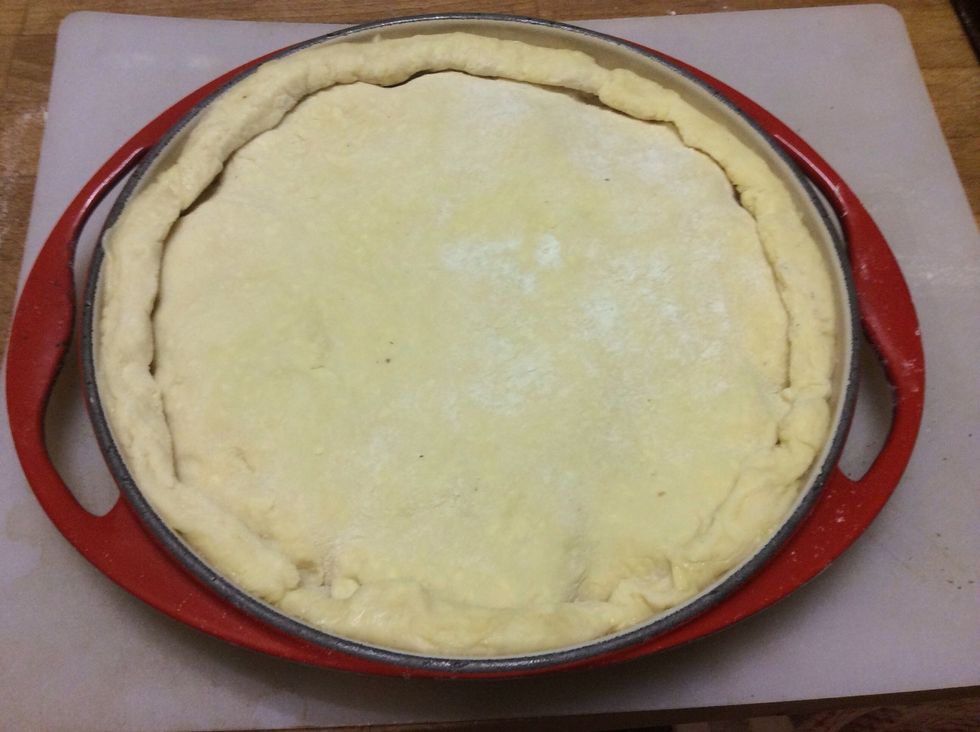 Then, put it on top of your pan and tuck in the edges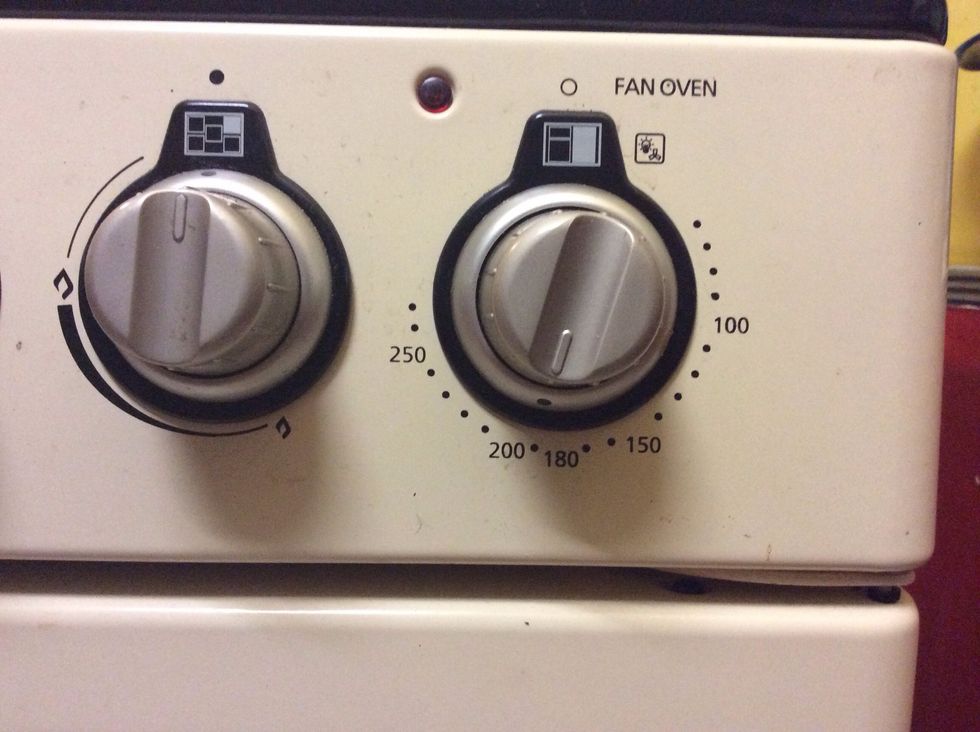 When your oven is ready, put the pan in!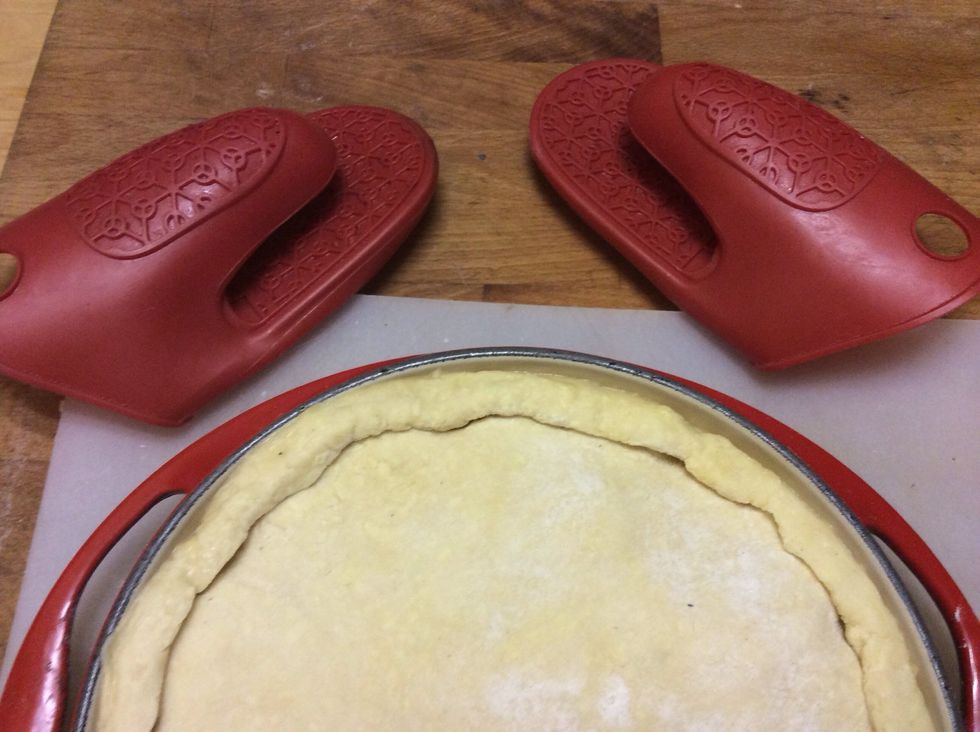 Remember to use oven mitts when taking things in and out of the oven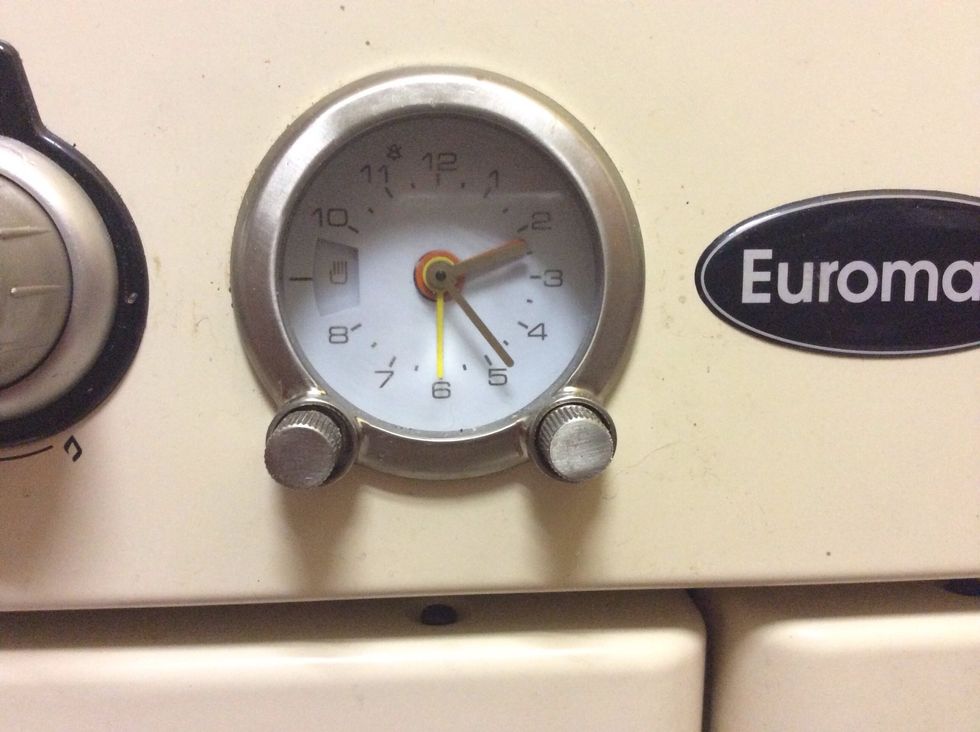 Leave your tatin in the oven for about 30 minutes, but check on it once or twice to rotate the pan
Done! Your pastry should be only lightly browned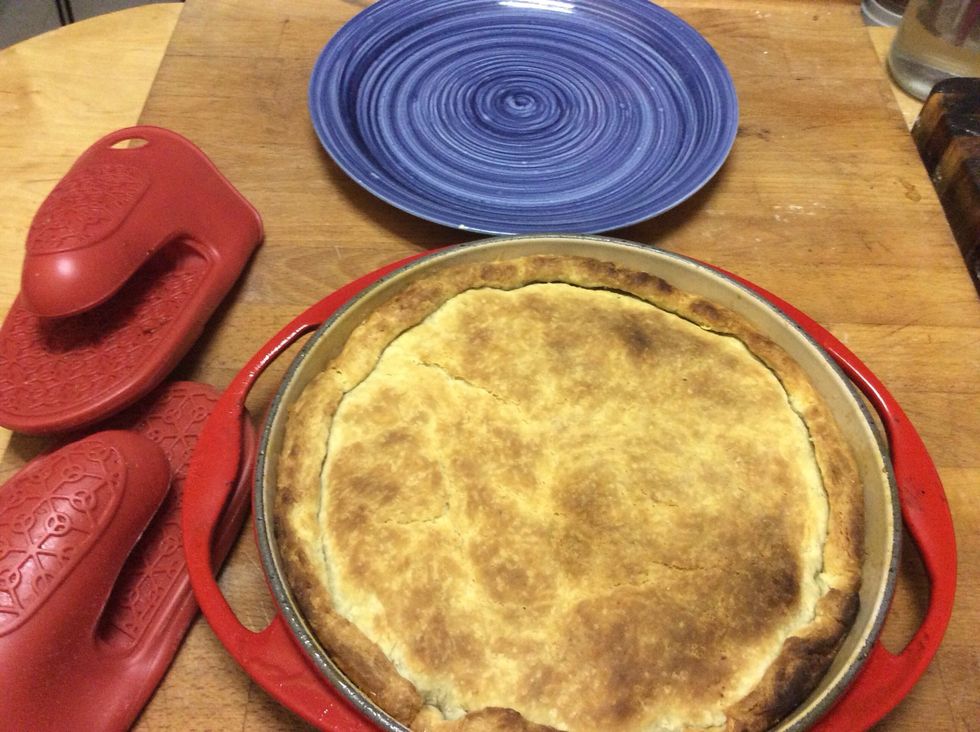 Find a plate about the size of your pan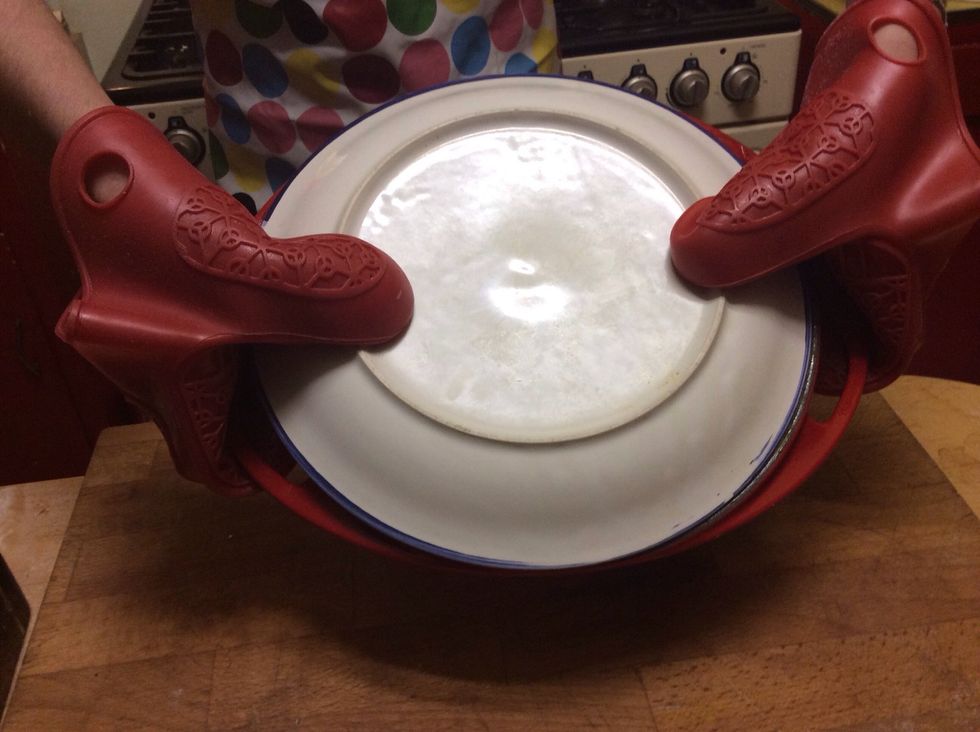 Using oven mitts, carefully turn the pan upside down onto the plate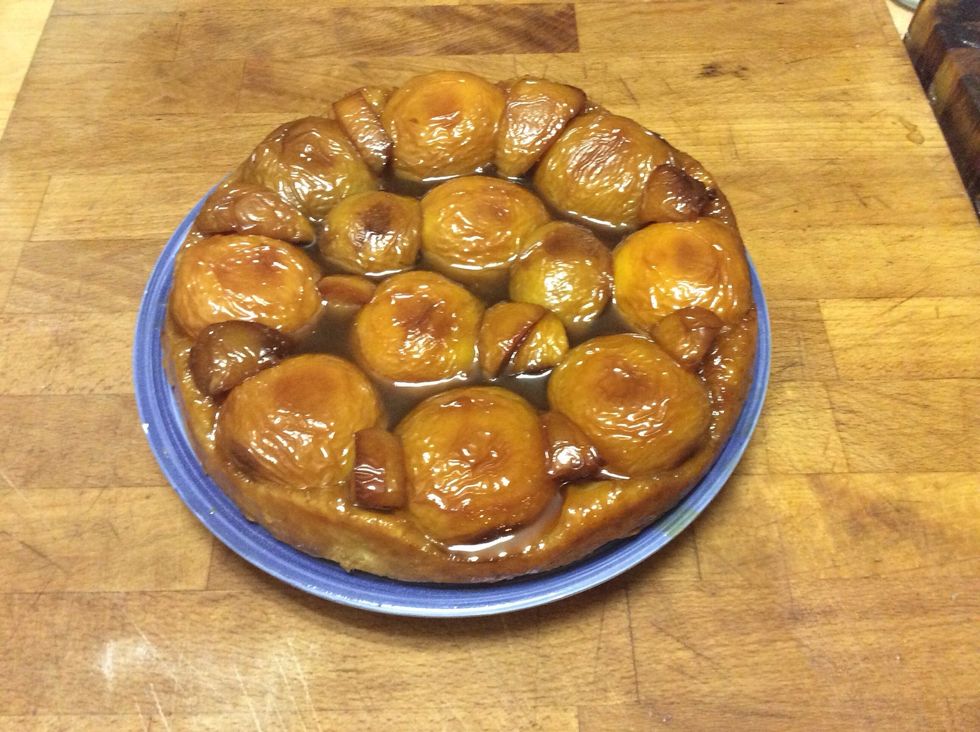 Your Peach Tarte Tatin is best served hot with crean
Bon Appetit! (Hoshi the hungry dog stares at me. "Can I have some? Pleeeease?")
7.0 Ripe peaches
200.0g White sugar
50.0g Butter
225.0g Plain flour
2.0Tbsp Caster sugar
120.0g Chilled butter
1.0 Egg
Large mixing bowl
Medium bowl
Measuring jug
Wooden spoon
Table Spoon
Grater
Small knife
Metric scales
Sifter or sieve
Rolling pin
Stovetop
Oven
Tarte Tatin cooking pan, OR
20cm heavy-based ovenproof frying pan