How to cook a yummy pasta in risotto style - I know it sounds crazy, but trust me. Amount for 1 hungry person!
1035
As most of Italian recipes, this is a very simple dish. High quality ingredients make a difference! If available, choose DeCecco pasta or Barilla (secondly).
If you don't manage to find an Italian pasta, when picking it in the shop, consider that the longer time it requires to be cooked (never less than 11/12 mins), the best quality is.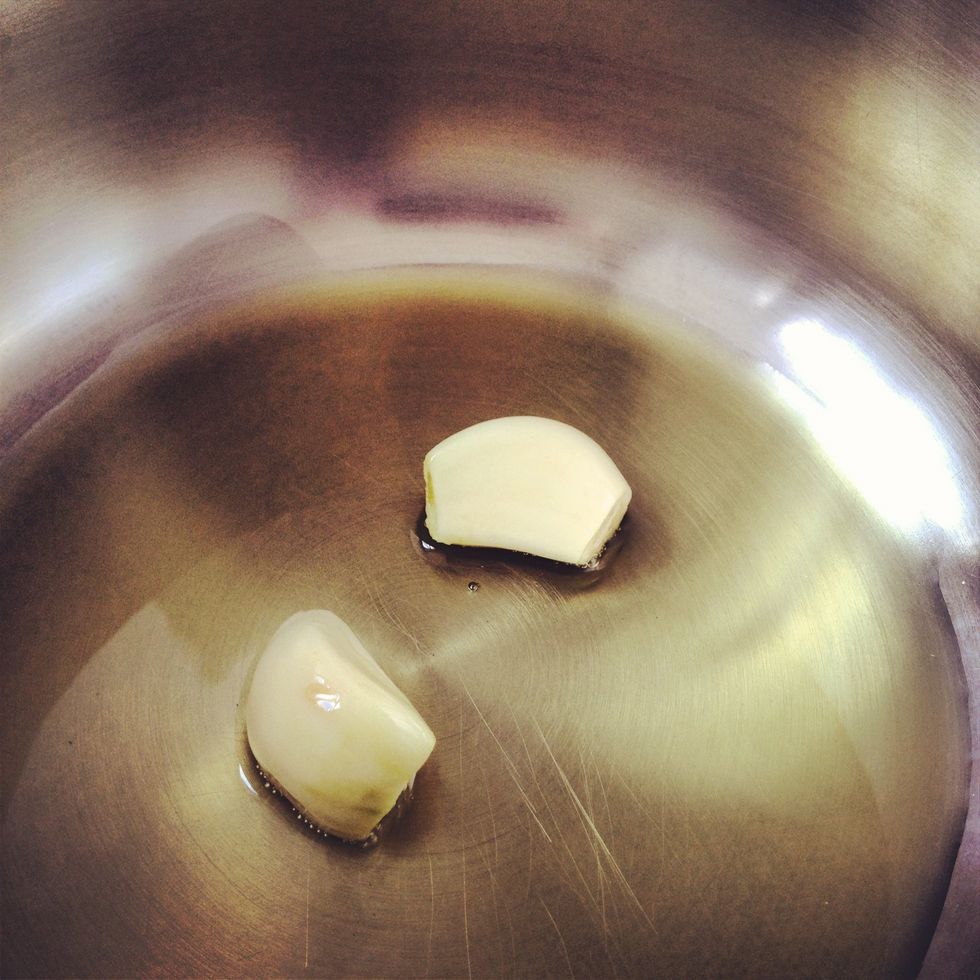 Use a 20(or so)cm wide saucepan. Put the oil and the garlic. Let it brown 2/3 mins, low heat.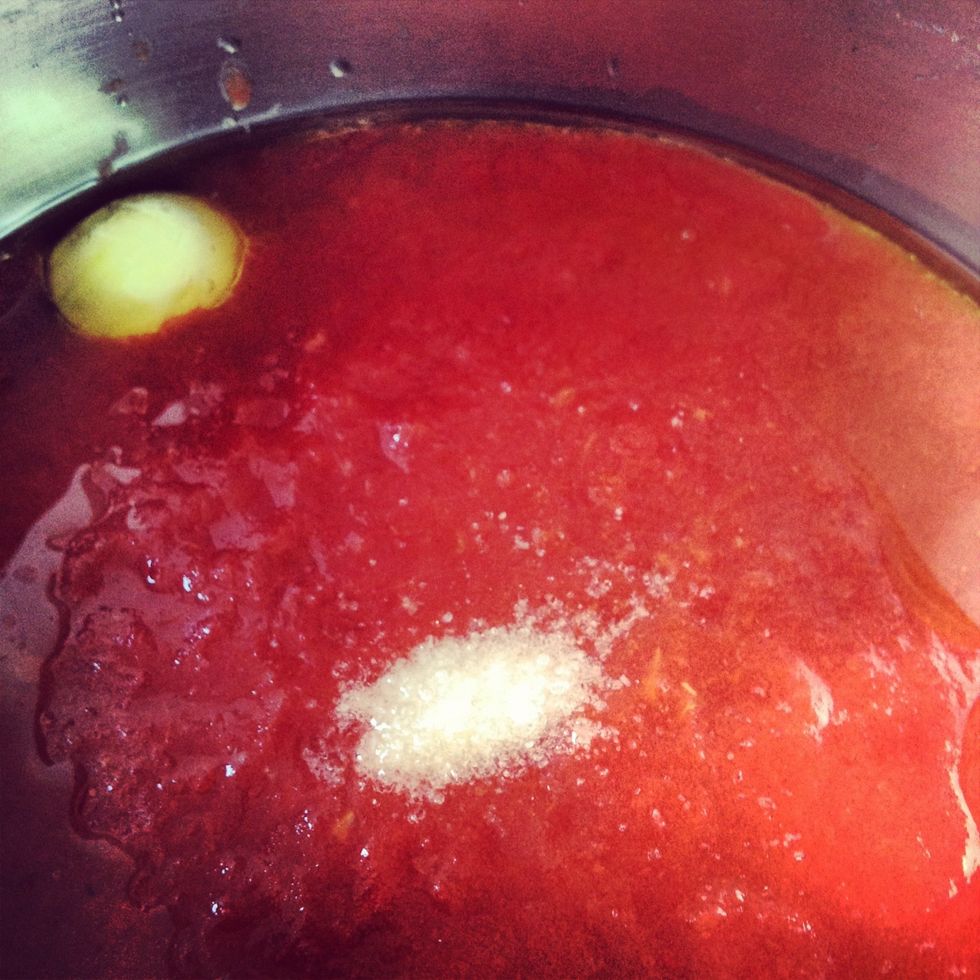 Add the tomato sauce (I had a homemade one) - watch out for splashes!! It has to be very liquid. Add basil, salt and carrot, leave garlic inside. Cover and let it cook 10 mins, low heat.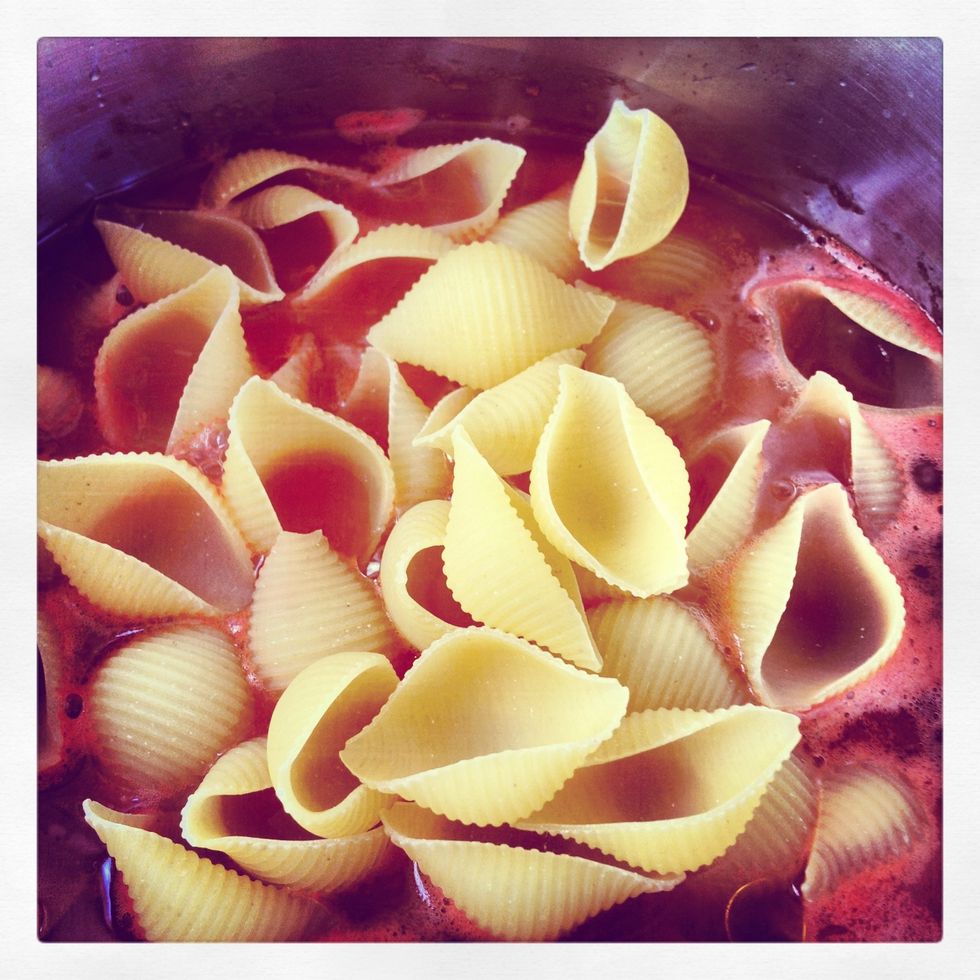 Add pasta. I chose Conchiglioni (big shells) but any kind of 'short pasta' will make it. Cook it 15-20 mins, low heat. Stir every now and again. Don't let it overcook :)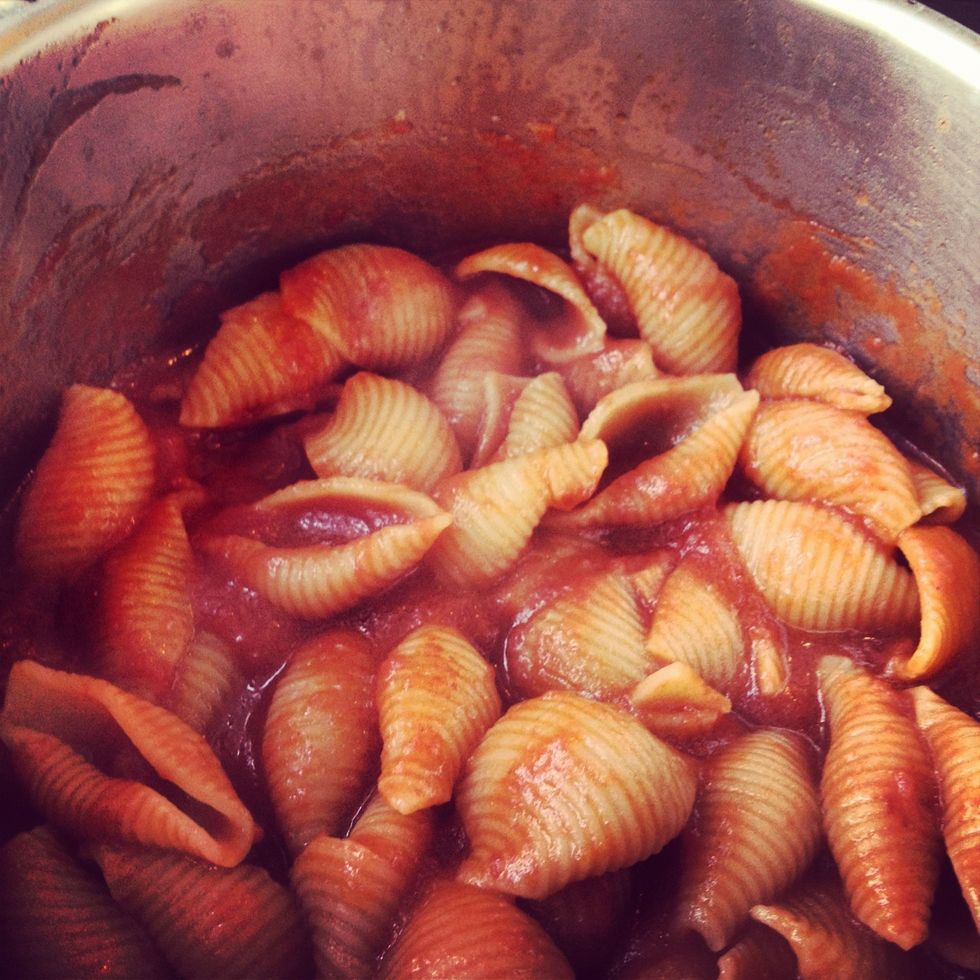 The sauce will thicken and reduce quickly. This is how it looks when it's done. Pasta absorbs the tomato sauce liquid: more tasty than water, ha? Take off the carrot, basil and, above all!, garlic :)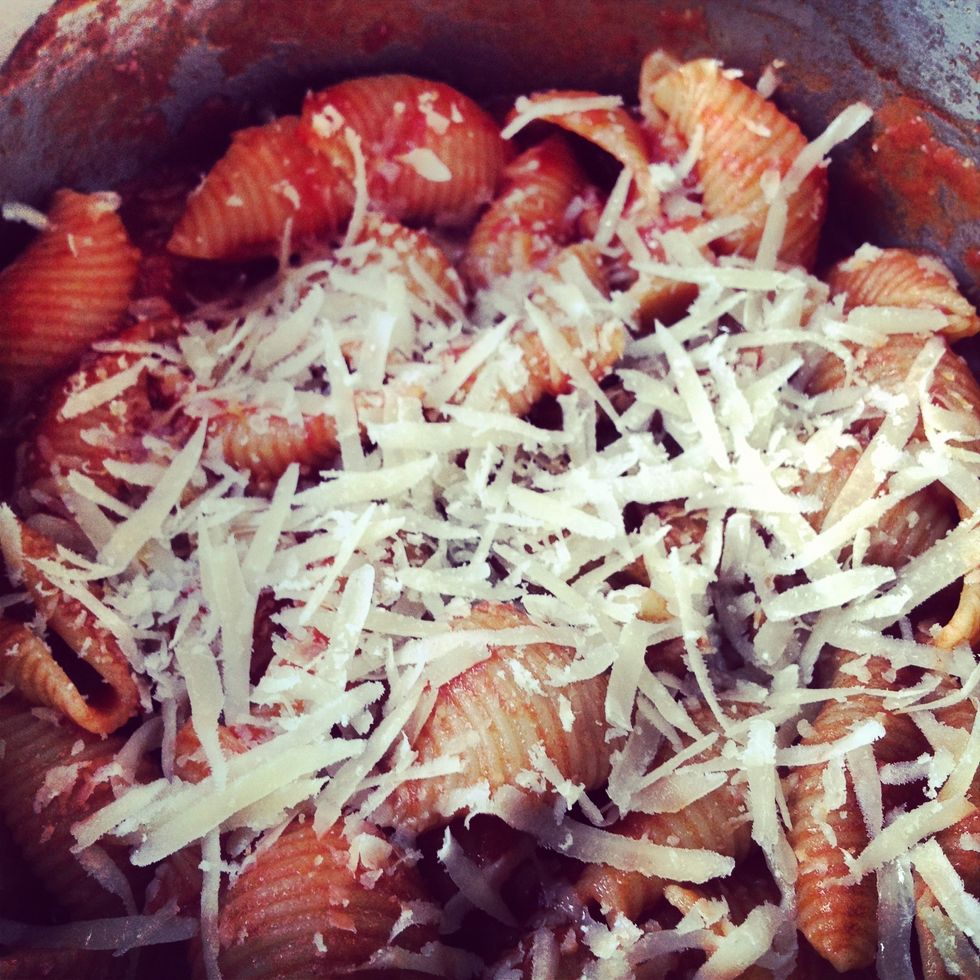 Grate as much Parmesan as you like...
...and that's it! BUON APPETITO! :)
2.0 Garlic cloves
2.0Tbsp Olive Oil
600.0ml Tomato Sauce
2.0pch Salt
90.0g Pasta
Parmesan
1.0 Carrot (optional)
Fresh Basil Leaves (optional)
Giulia (Waiting For Mr) Darcy
An Italian wannabe architect, photographer, globe-trotter, with a strong passion for cooking and DIY :) Please stop making me starving with your guides!!