How to cook pasta with tuna fish easily!
If you wanna have an easy and cheap meal but don't want to miss the flavor try this 45 minutes recipe. Be creative, use what you have in your kitchen. I made it for 5 people.
16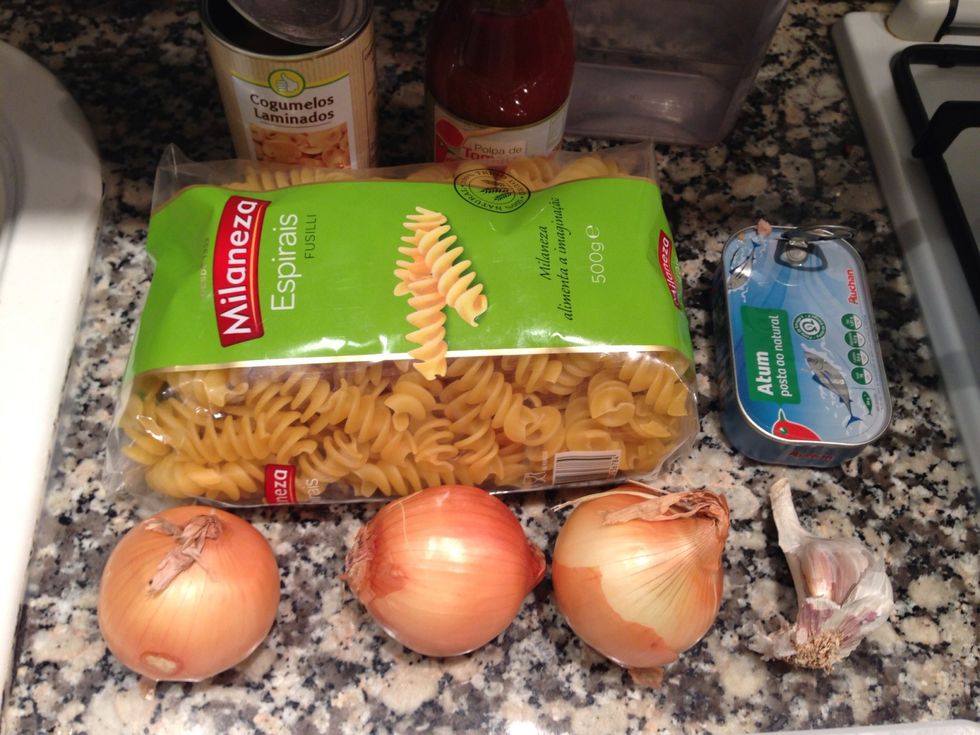 Some of the things you'll need.
Chop some onions and garlic.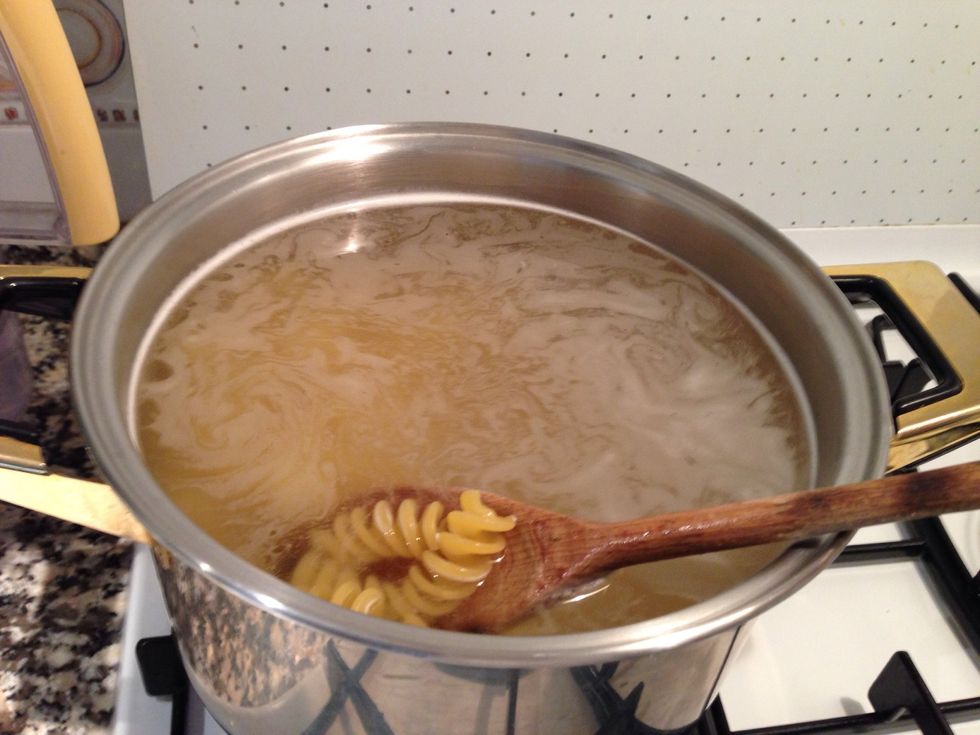 Pasta (fusili) in hot water with a pitch of salt.
Brown the onions and garlic in olive oil.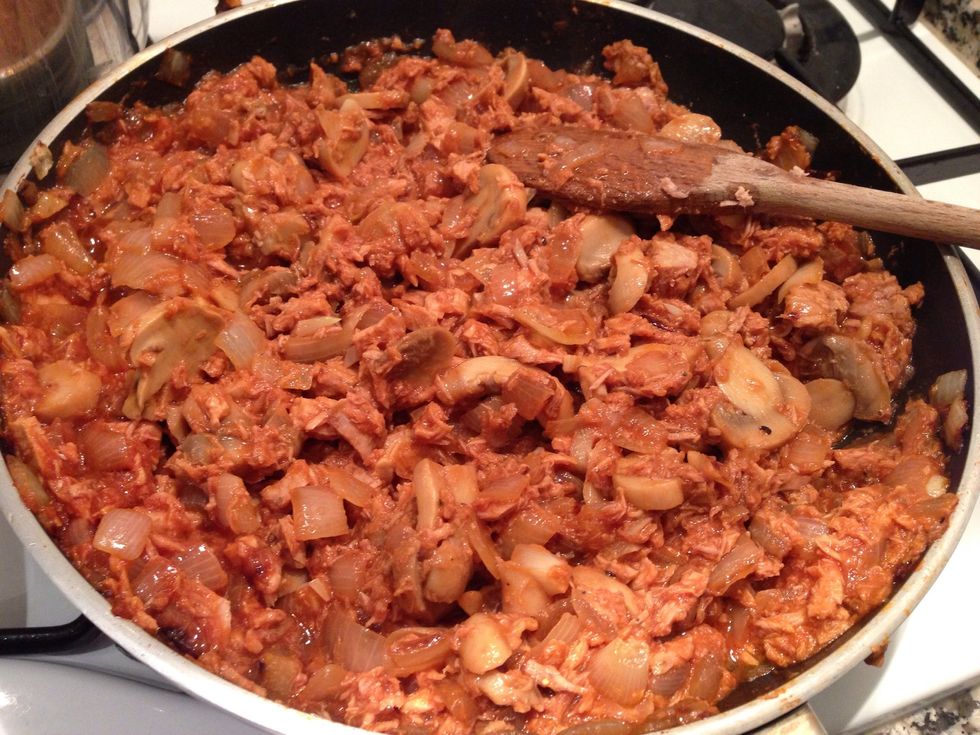 Add the tuna fish, the tomato pulp, the canned mushrooms and flavor it with some salt and pepper. Be creative! If the mixture gets too dry add some more olive oil.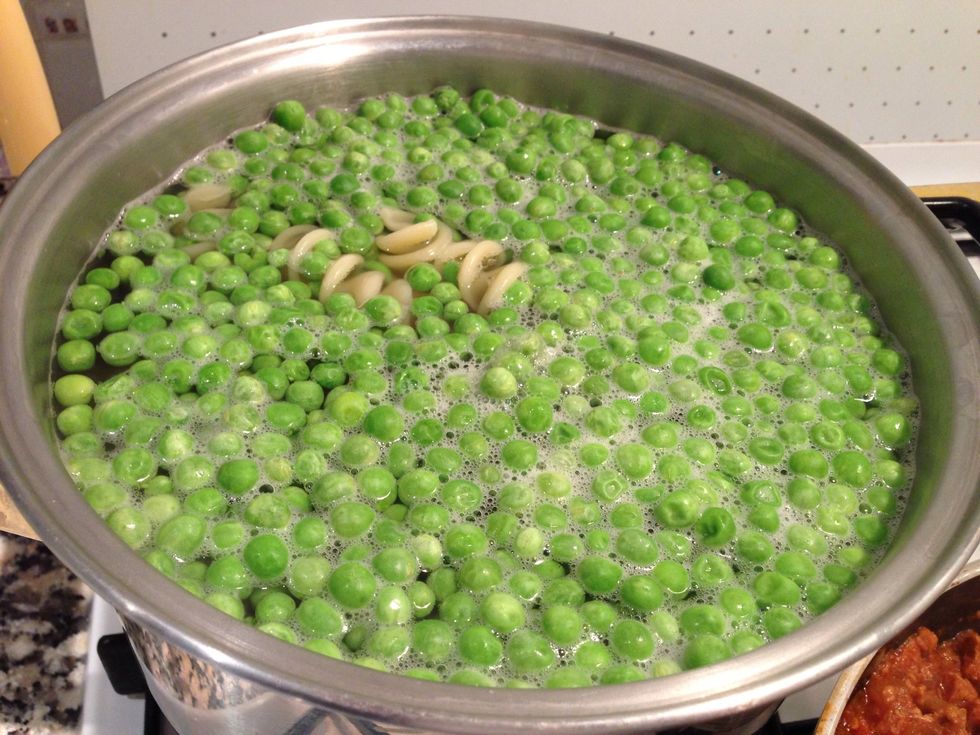 Just before the end of the cooking process of your pasta add some frozen vegetables for about 3 minutes.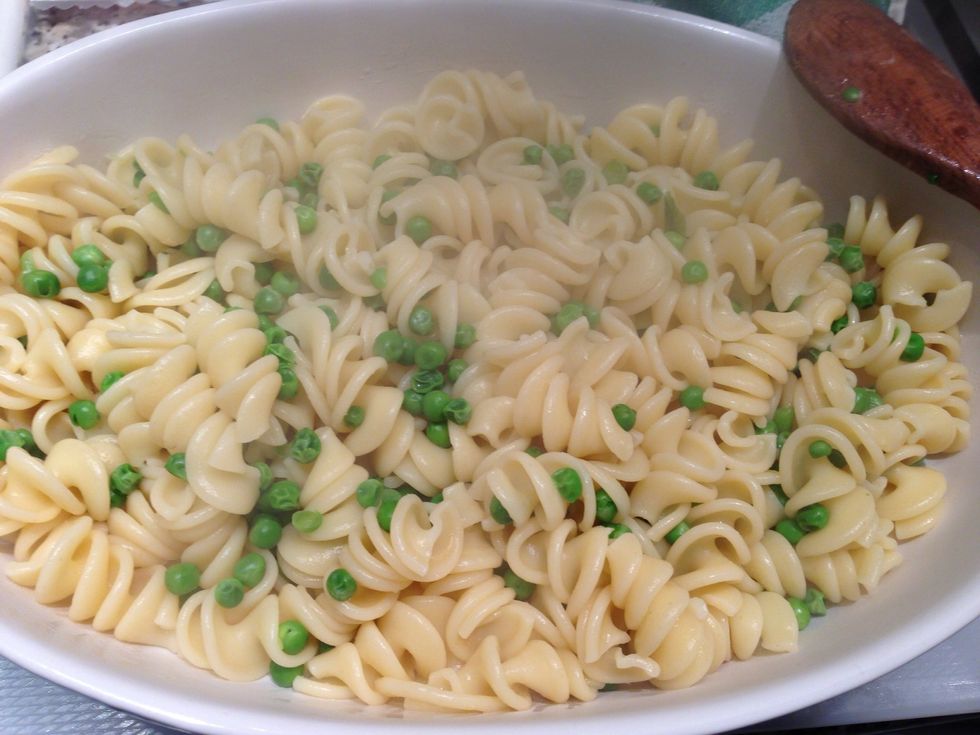 Put the pasta and vegetables in the tray.
Cover them with the tuna mixture.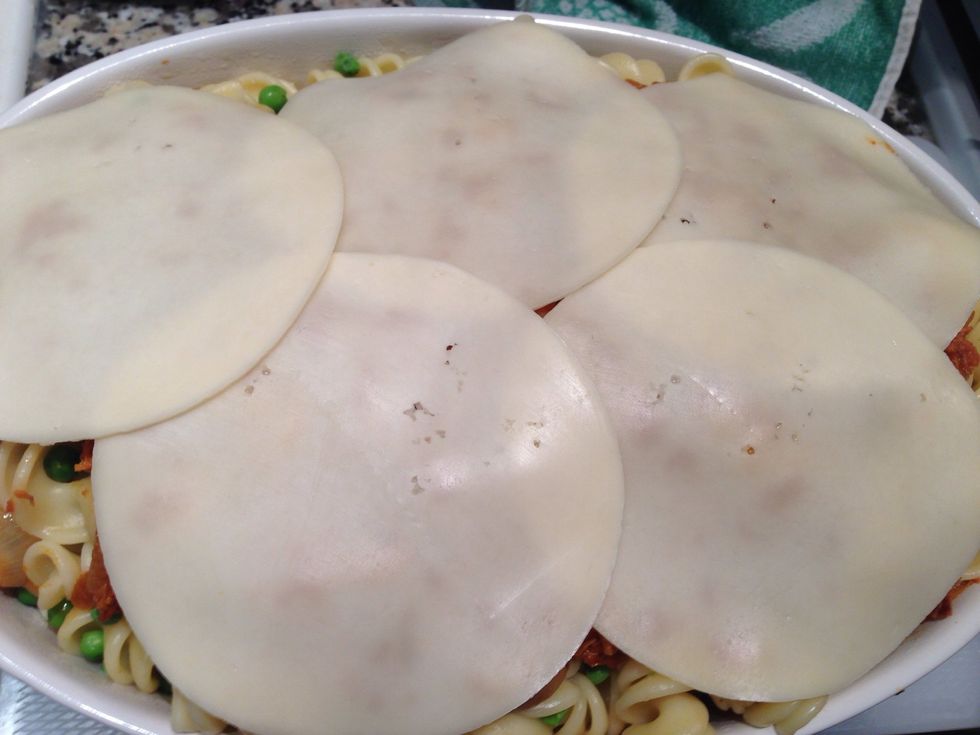 Cover it with your favorite (or available) cheese.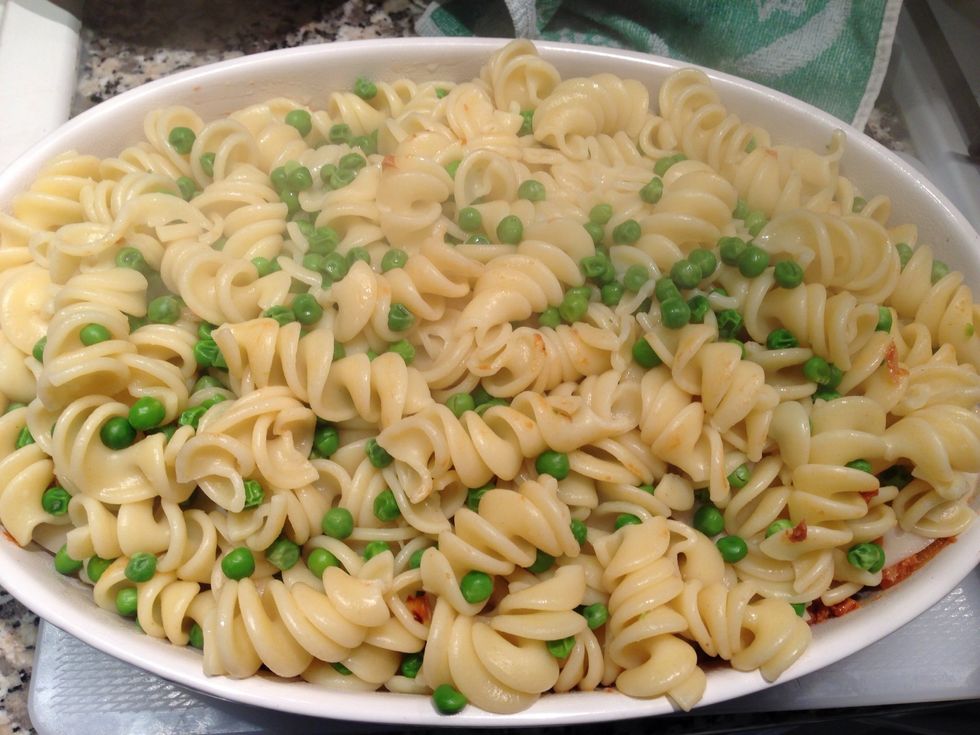 If your tray is tall enough you can repeat the process. Cover the cheese with the pasta and vegetables.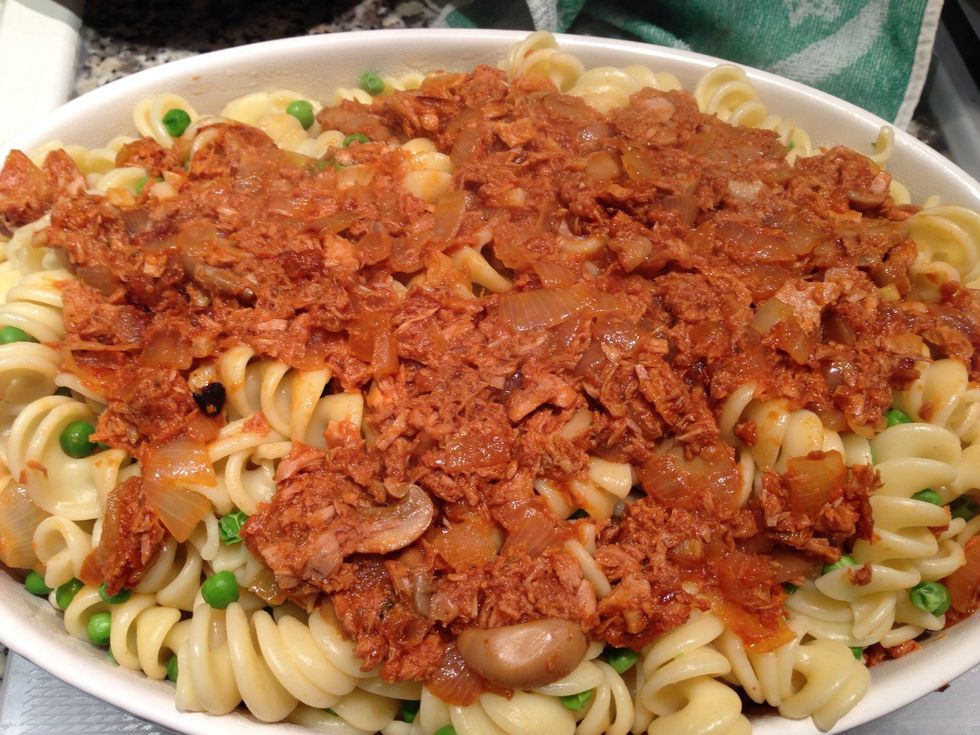 Cover with the tuna mixture.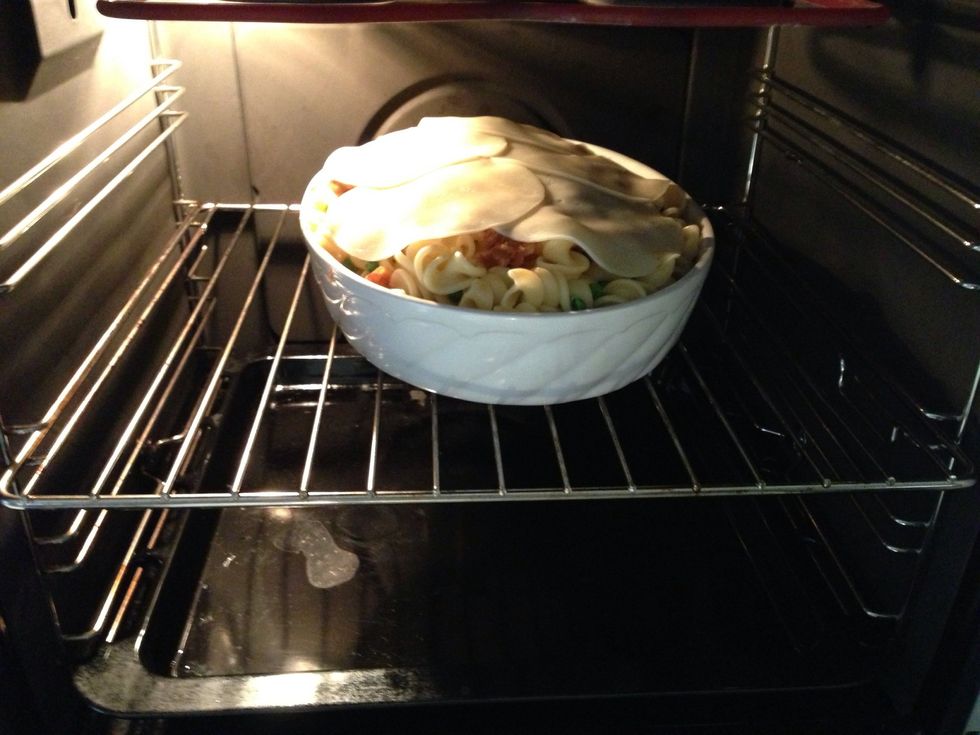 Then finally cover with the cheese and put the tray in a 200ºC preheated oven for 10 to 15 minutes.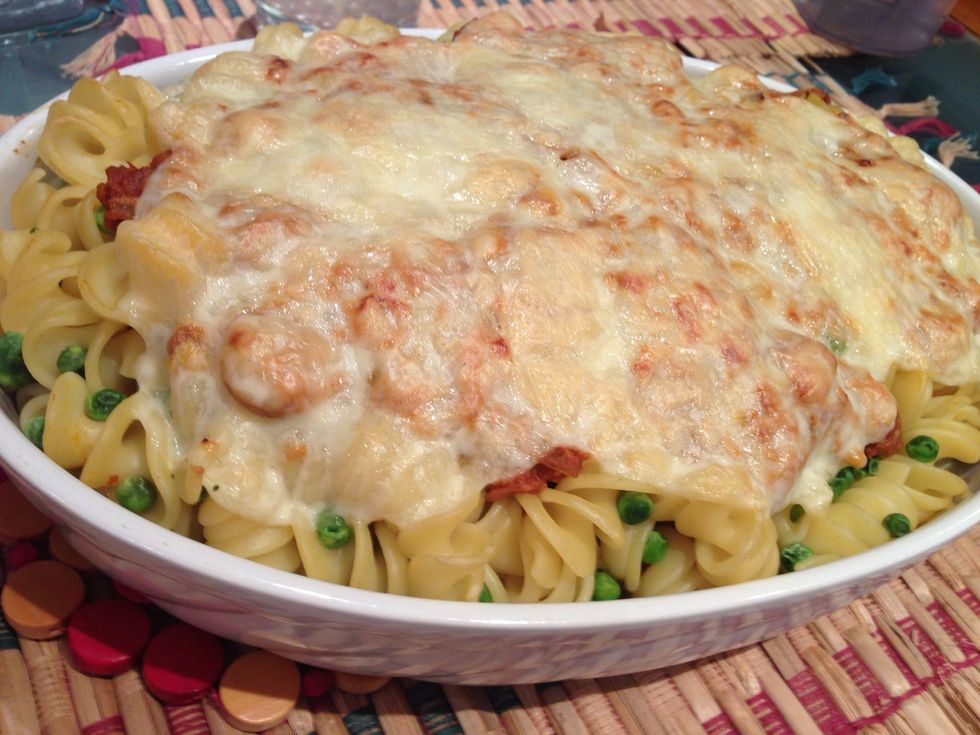 The cheese should be golden and crisp (for this particular type of cheese).
Enjoy your cheap yet delicious meal!
1/2kg Pasta
4.0 Canned Tuna
1.0pch Salt
100.0g Tomato Pulp
1.0pch Pepper
100.0g Frozen vegetables
1.0bnch Cheese
Knife
Spoon
Oven/grill
Oven-ready tray
Pedro Carreira
Nasci, comecei a berrar, a comer, a gatinhar, a explorar, a correr, a escrever, a sonhar e, por fim, a tweetar!