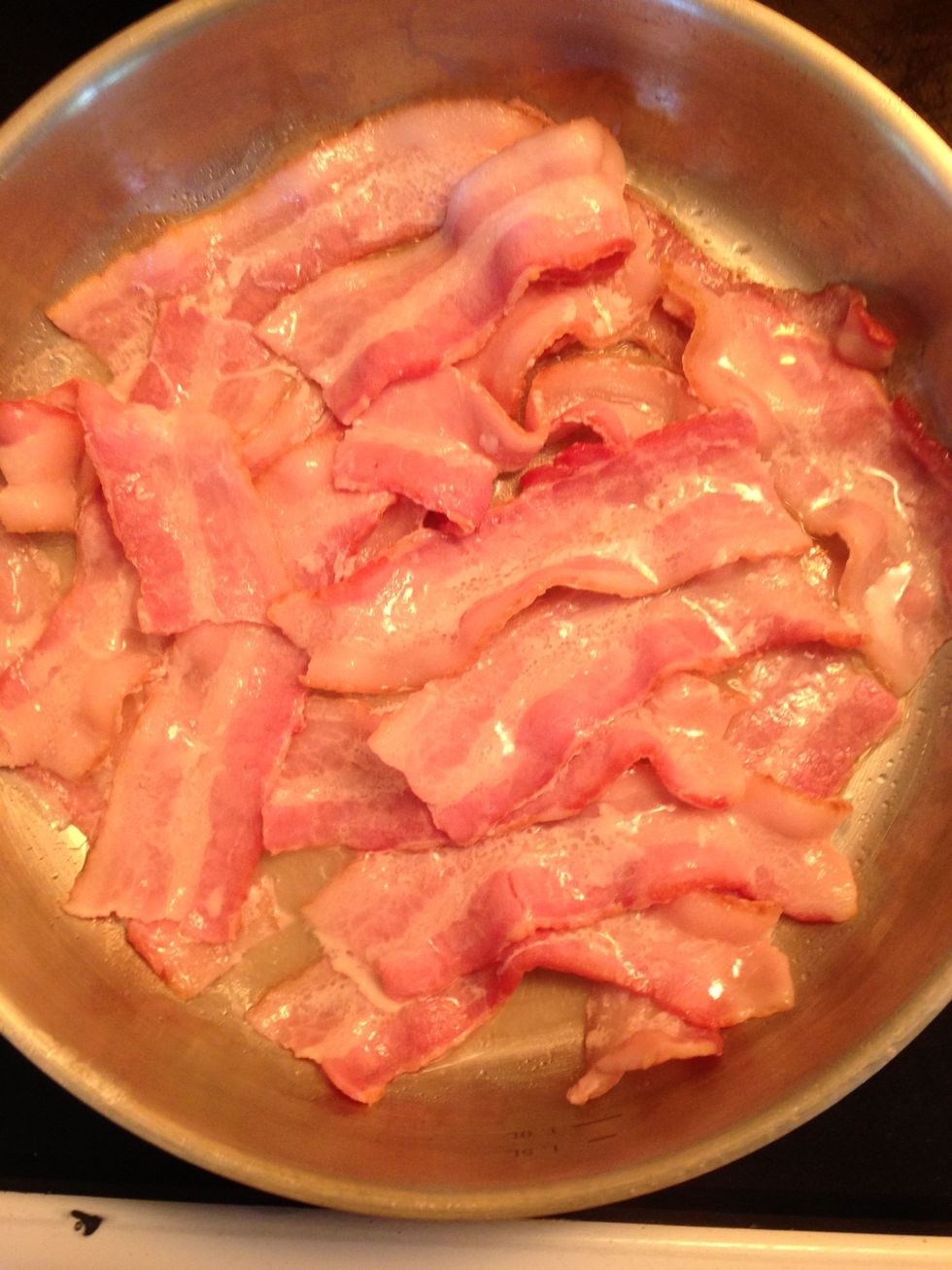 Start by cooking half a pound of bacon until it is crispy.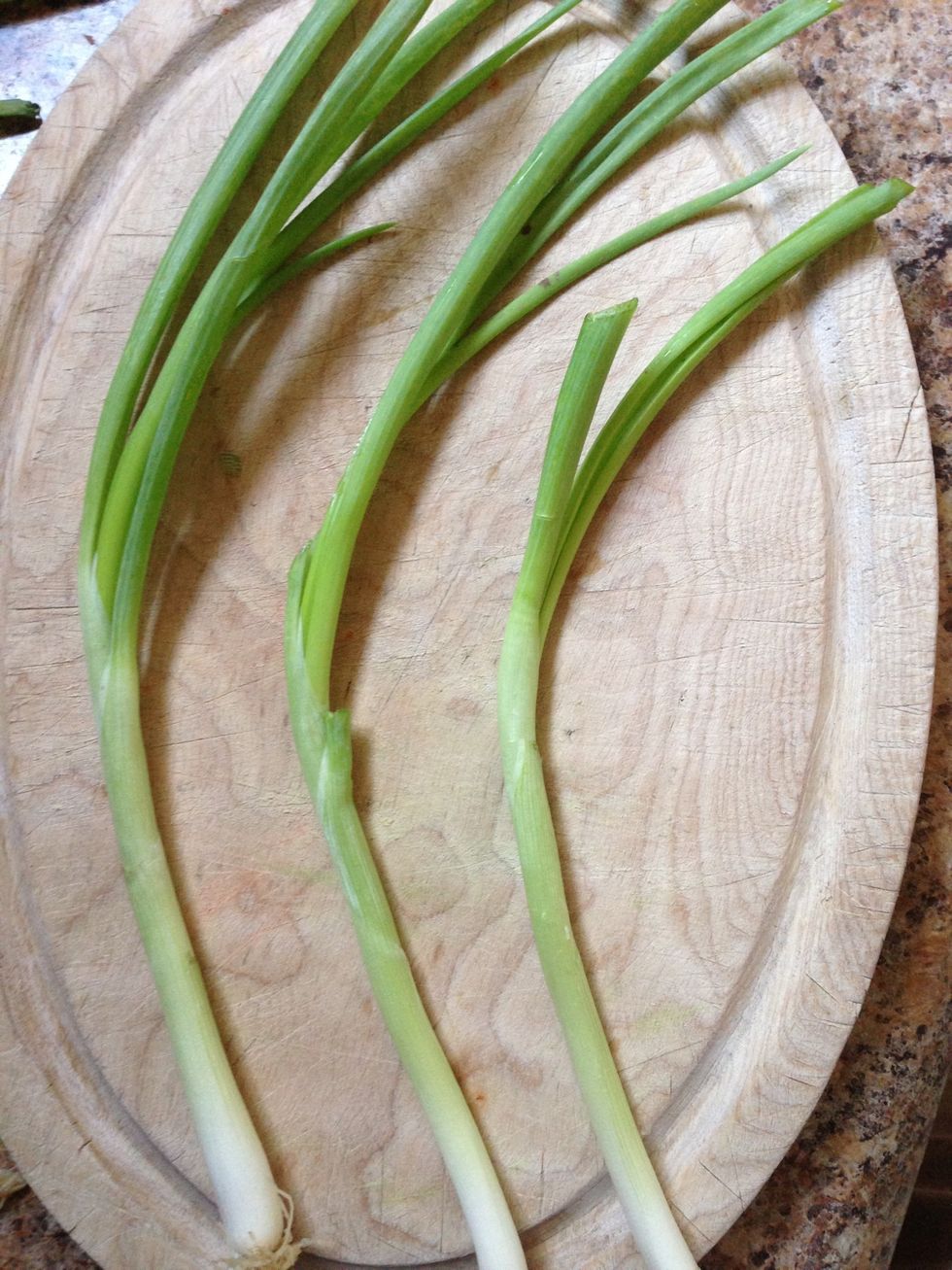 Clean off 3-4 green onions.
Finely chop them.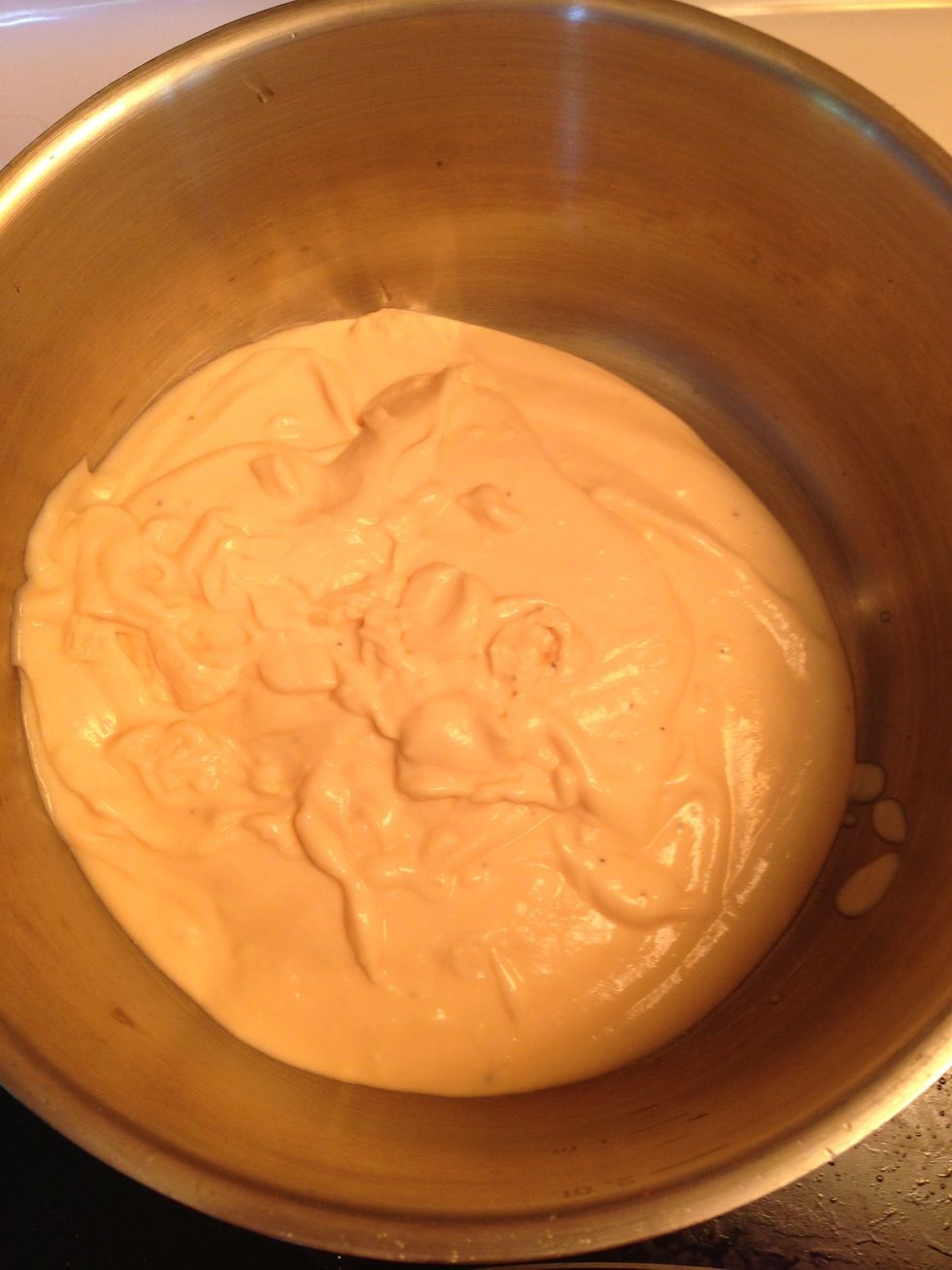 Put the Alfredo sauce into a pot on low heat. Stir occasionally to make sure it doesn't stick.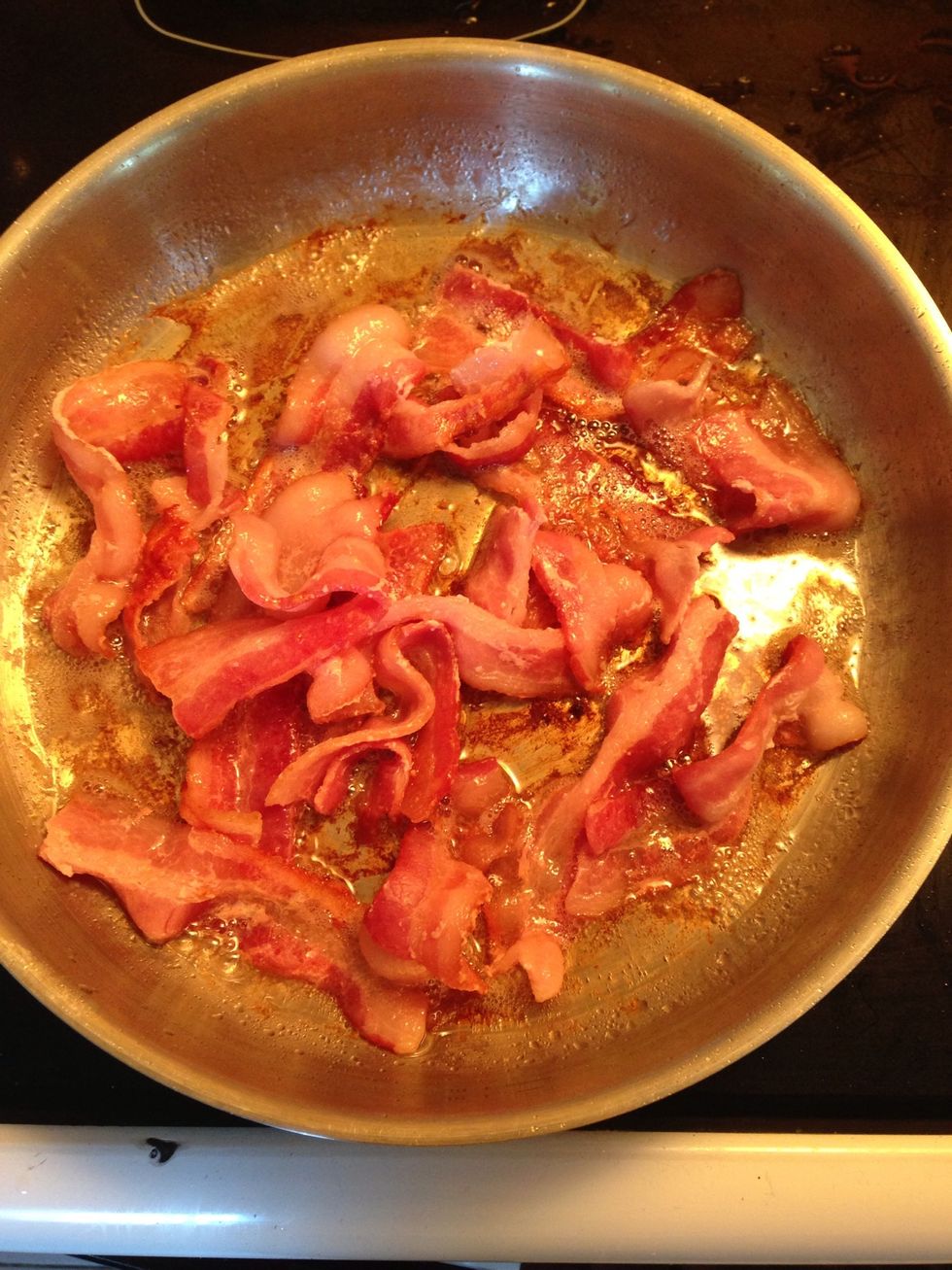 Check then bacon and stir it. Wait about 2 minutes for the sauce to come up to heat.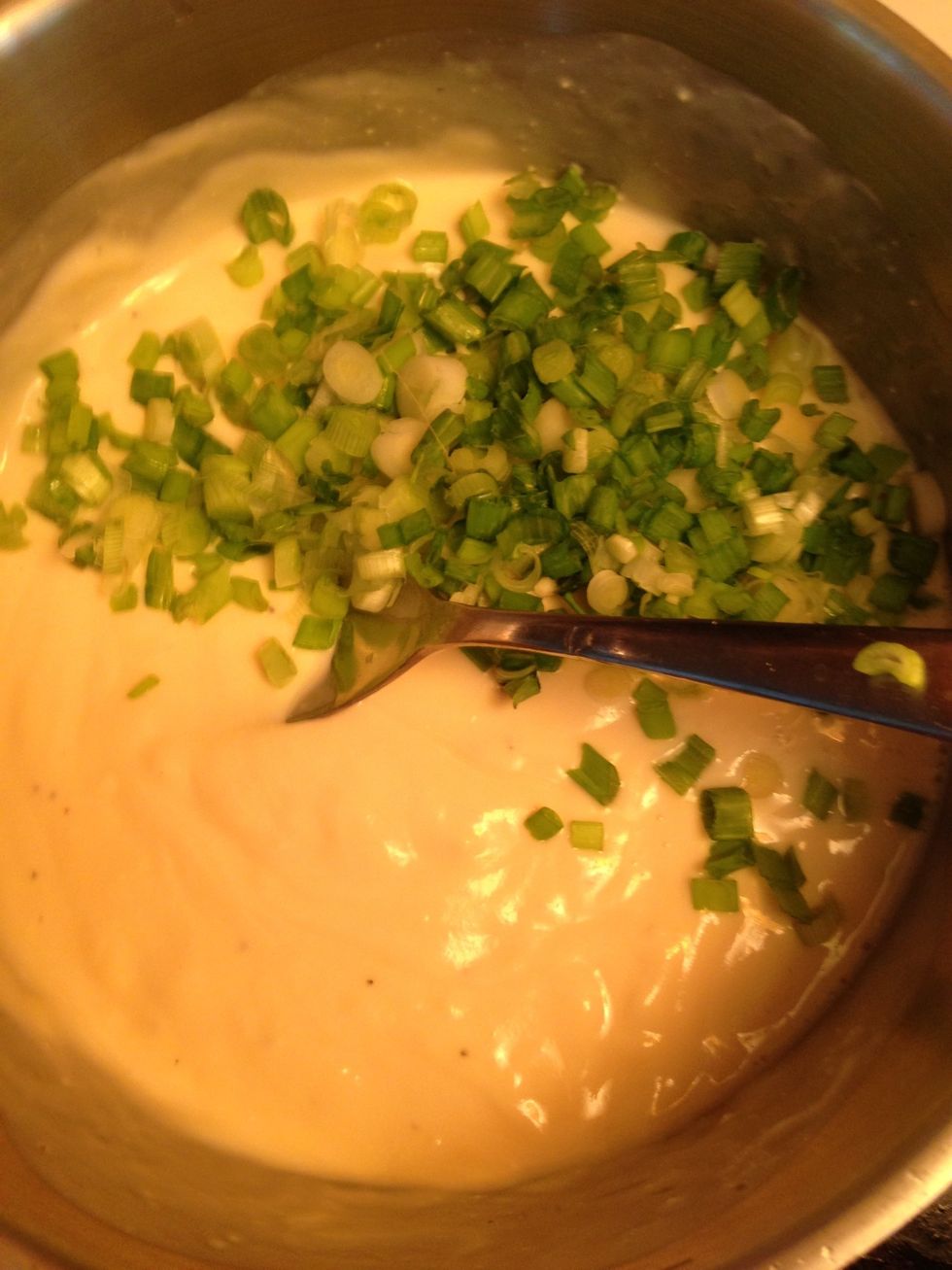 Add the green onions to the Alfredo sauce.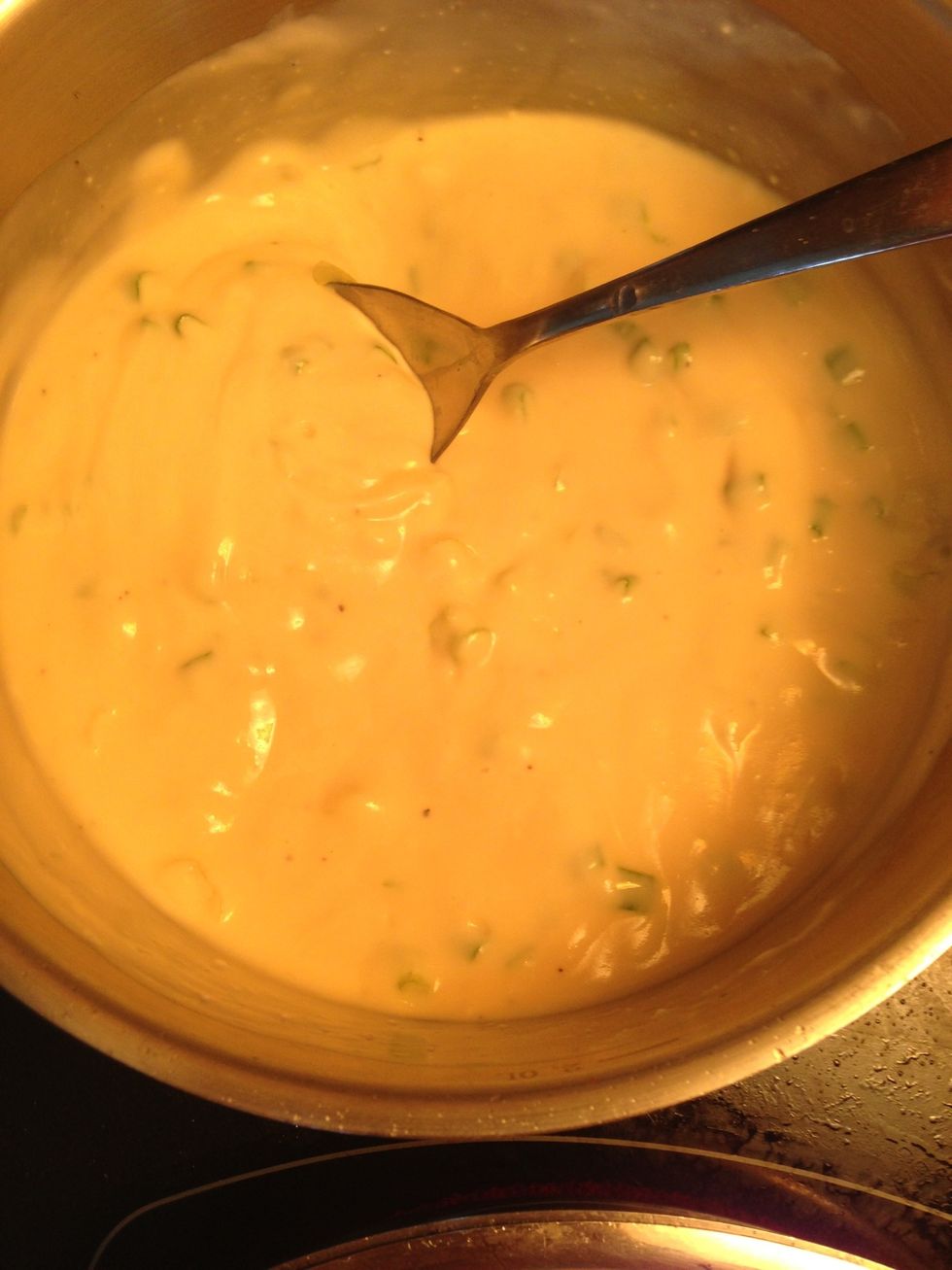 Mix. Keep the burner on low. Remember to stir it occasionally.
Check the bacon. This bacon is crispy enough.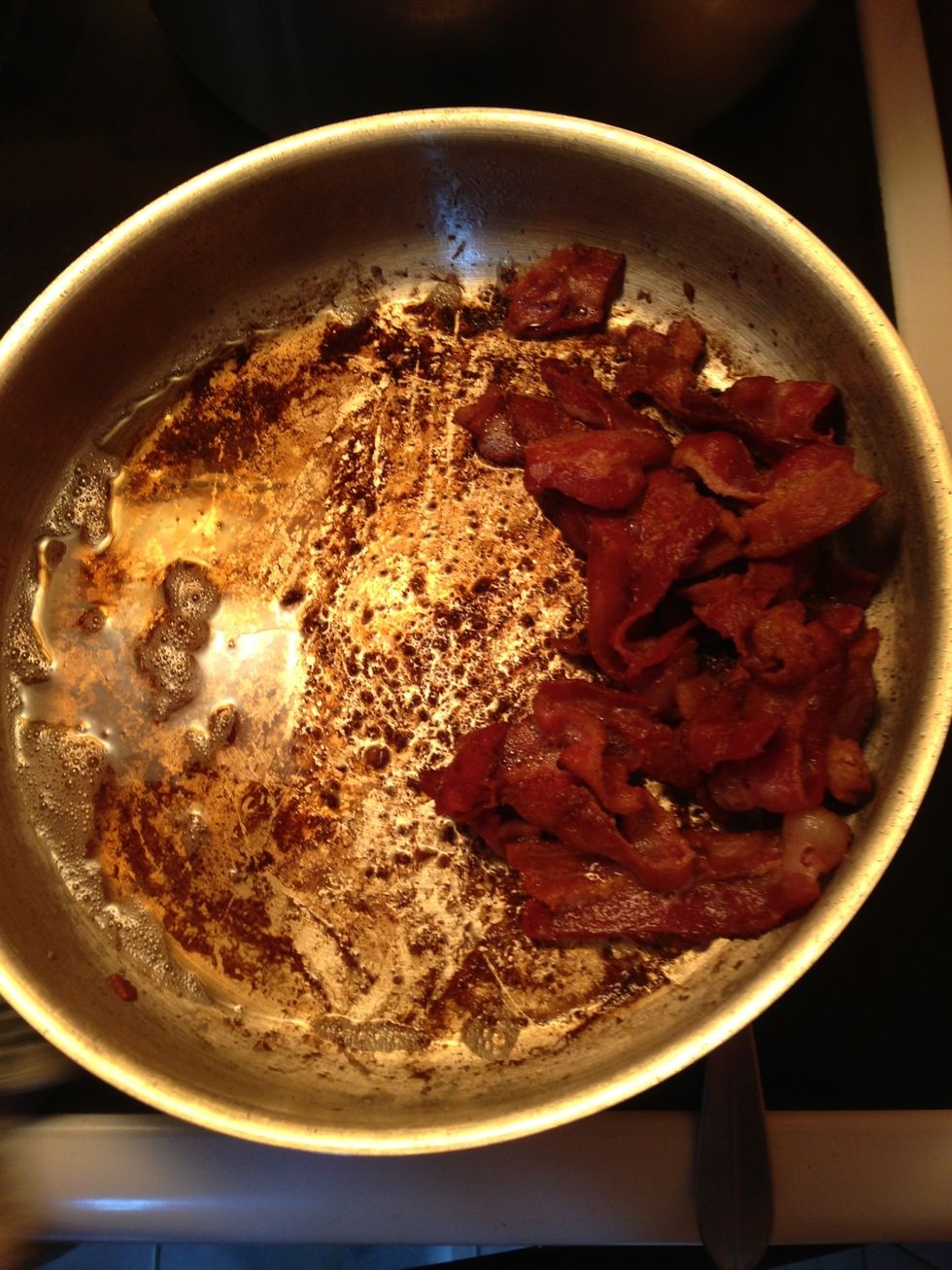 Push all the bacon to one side.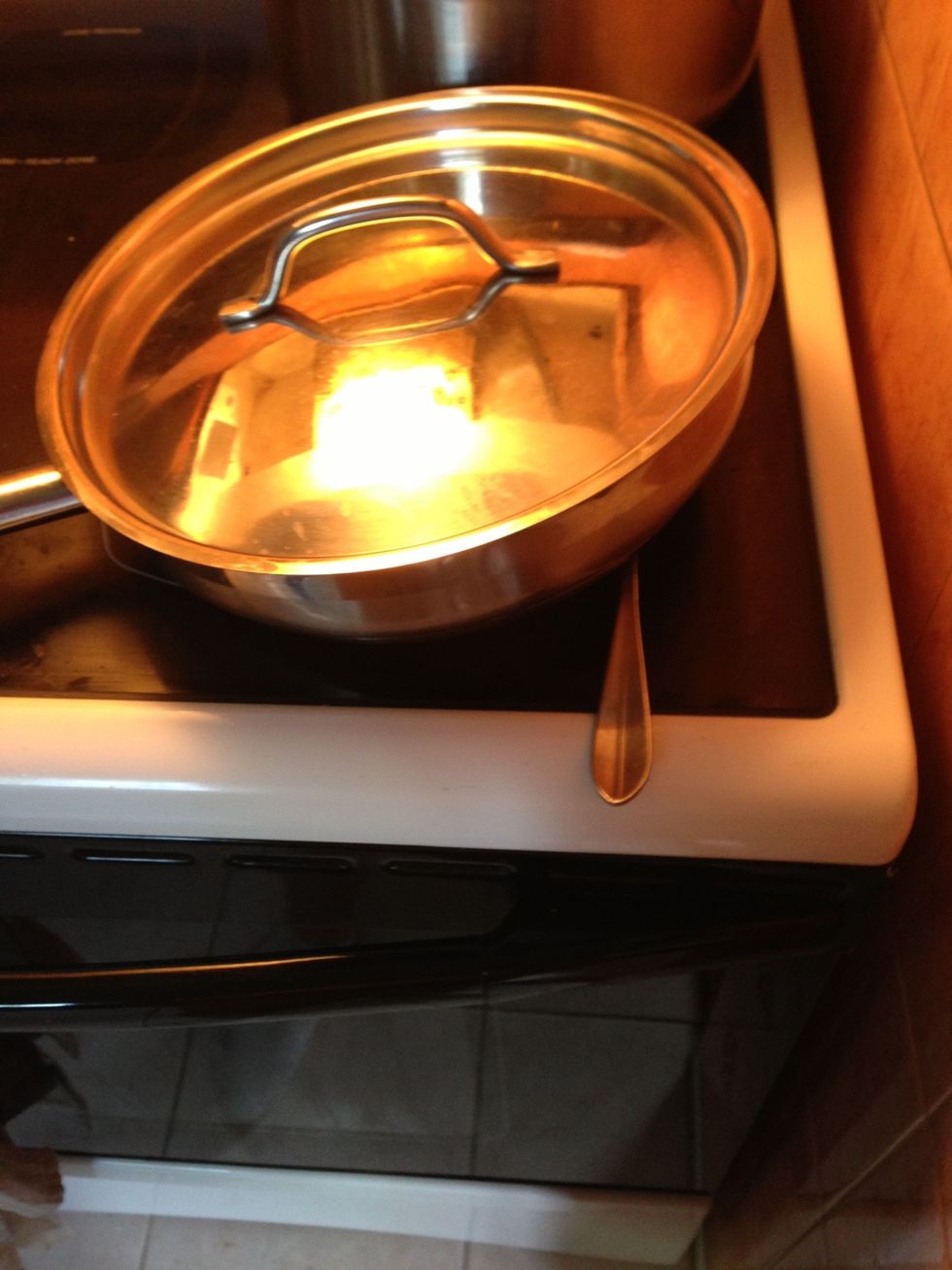 Raise the side of the pan with the bacon in it to drain the grease. Use an upside down fork to hold the pan.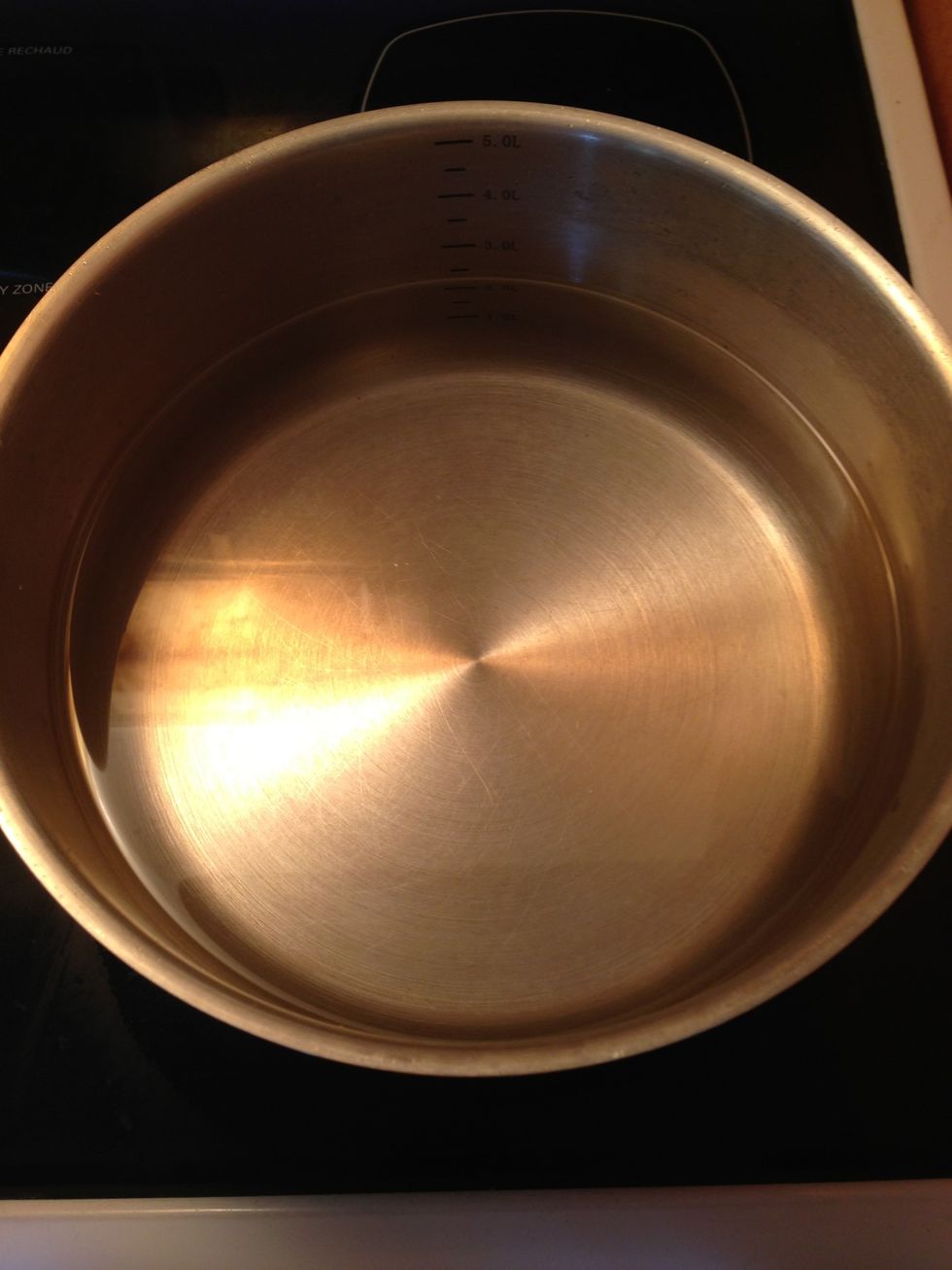 Fill a 5L pot about 3/4 with cold water.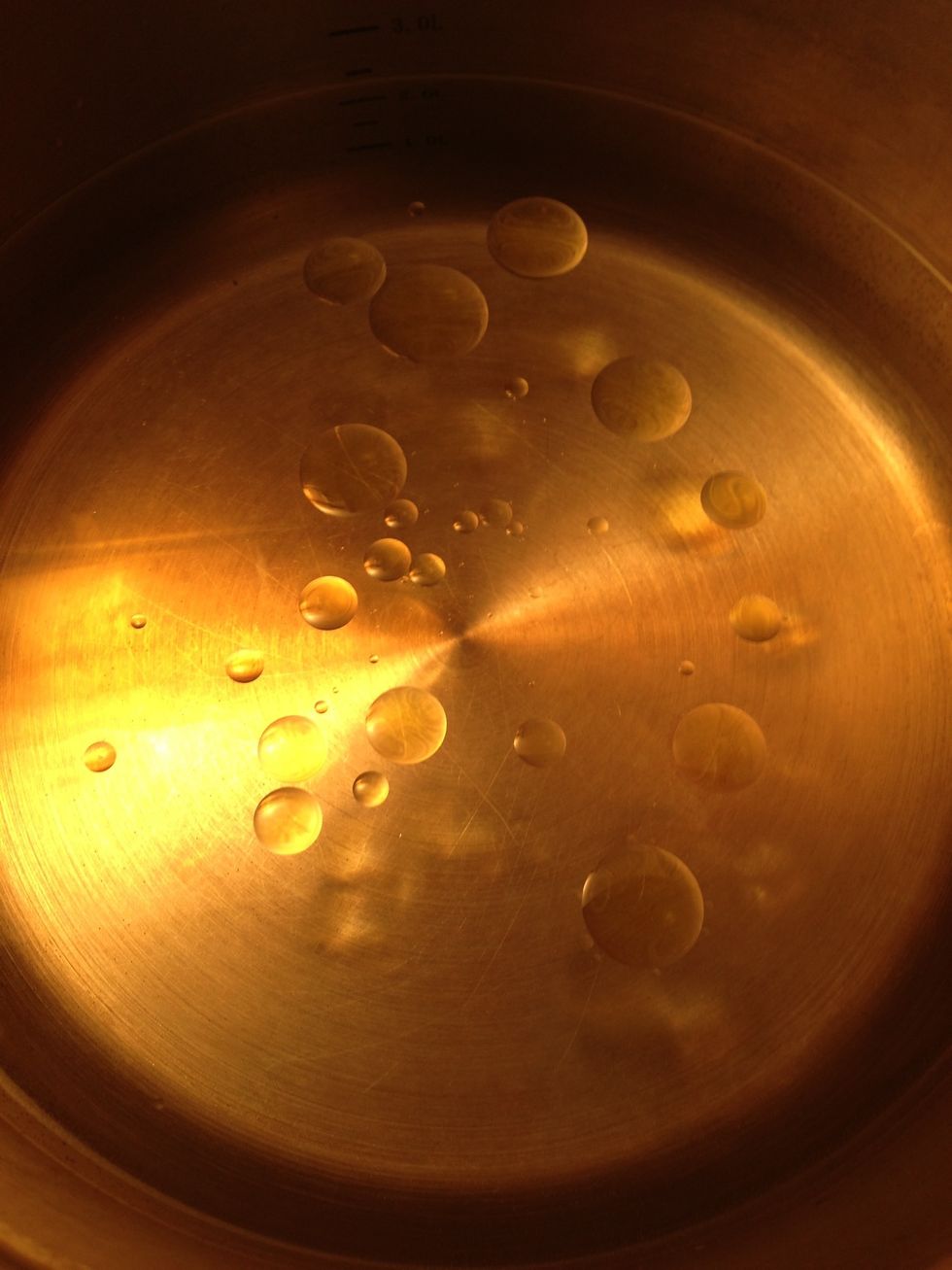 Add a few drops of oil.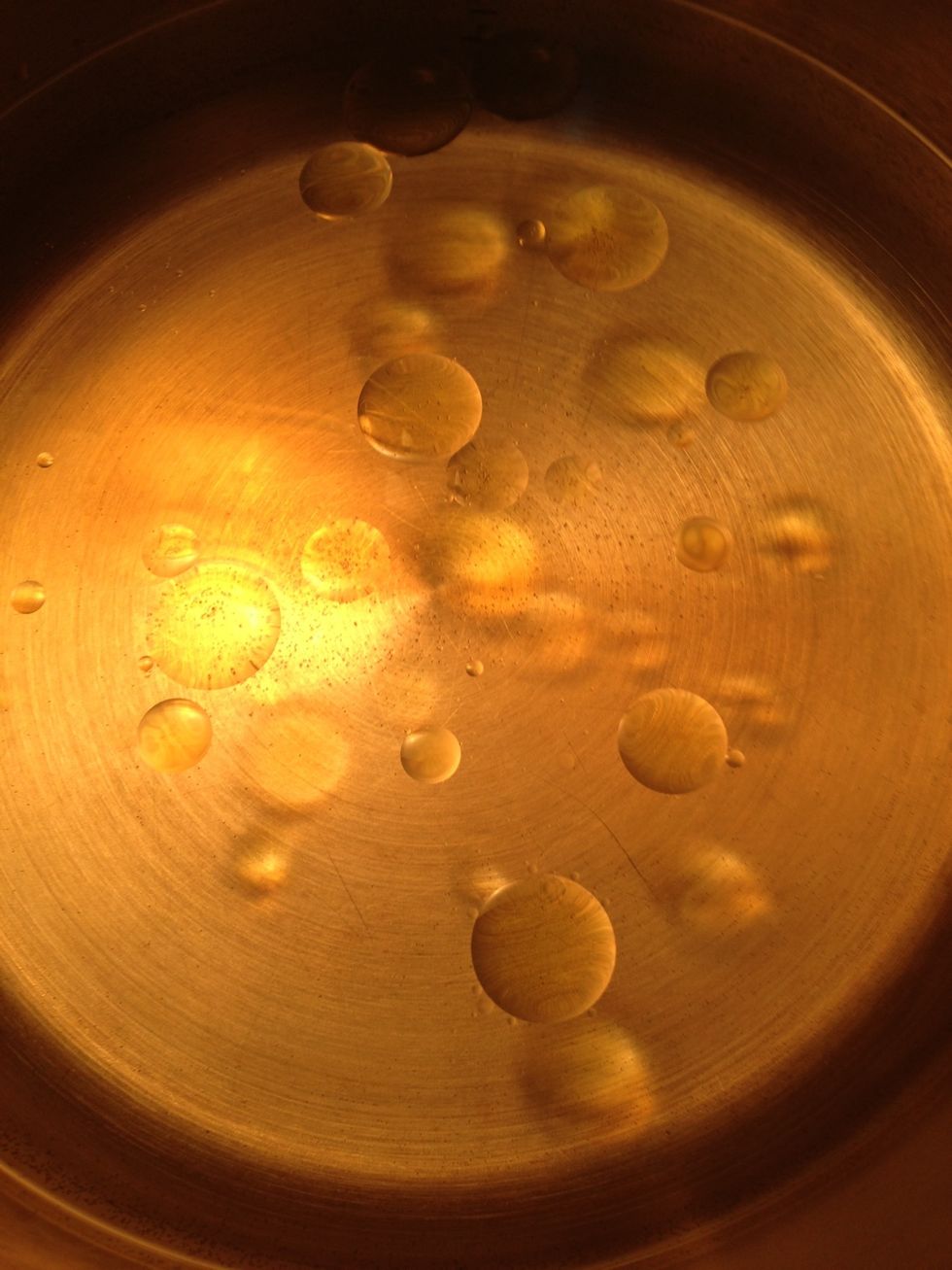 Add a little bit of salt and start boiling the water on high temperature.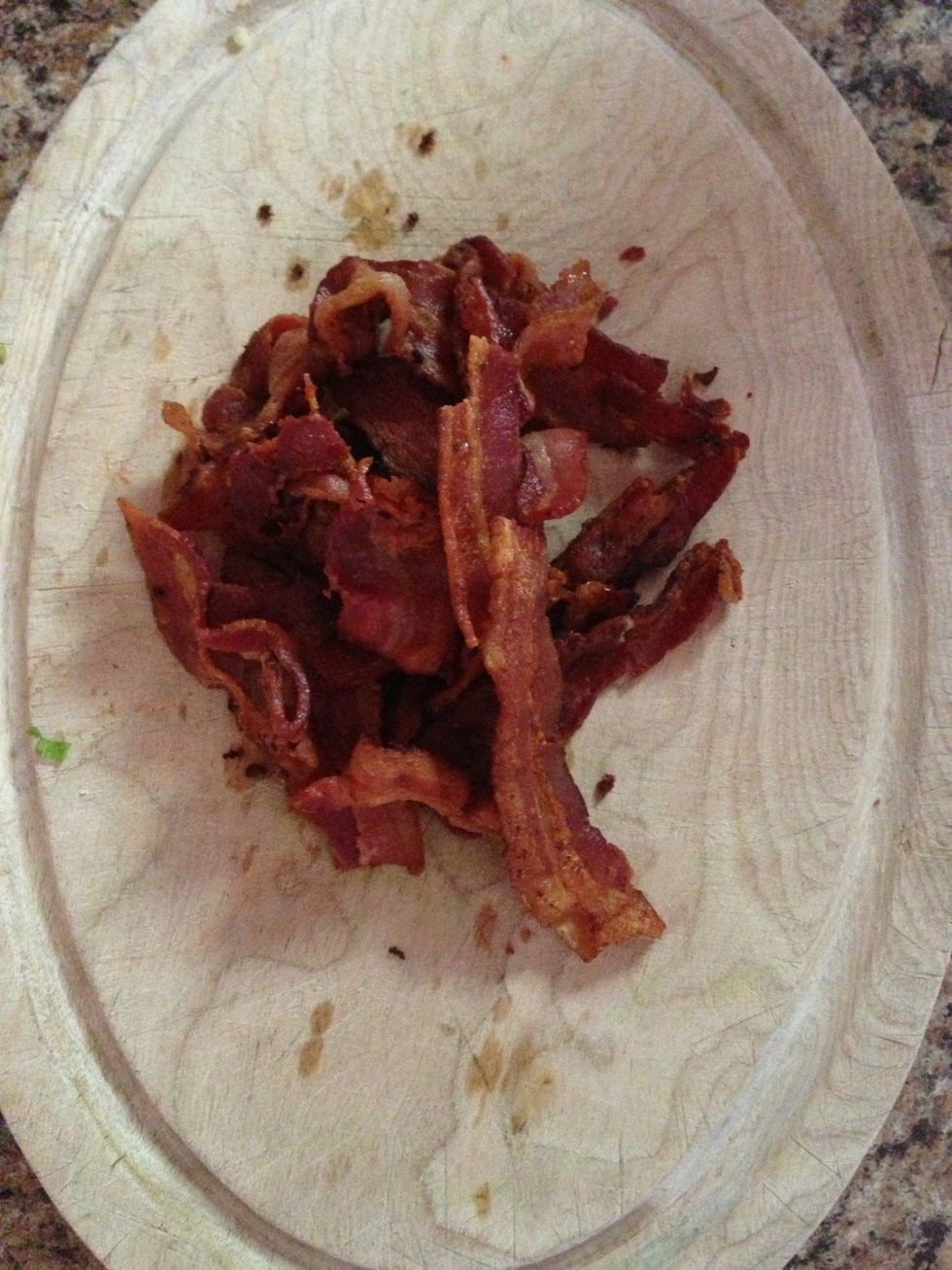 Put the bacon onto a cutting board and pile it up.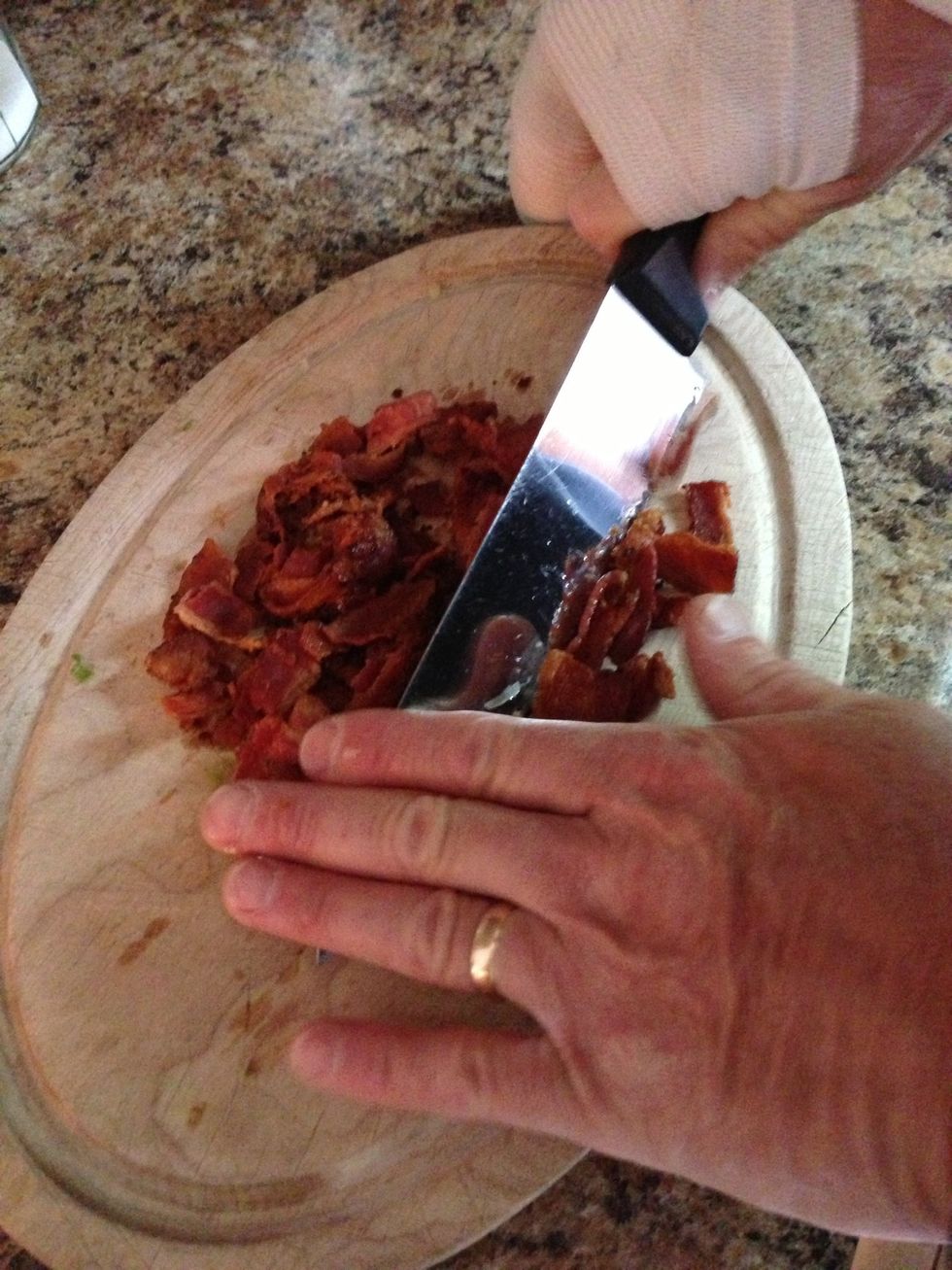 Cut the bacon one way.
Then cut the bacon the other way.
Repeat the cutting until the bacon is finely chopped into bacon bits.
Add the bacon to the Alfredo sauce.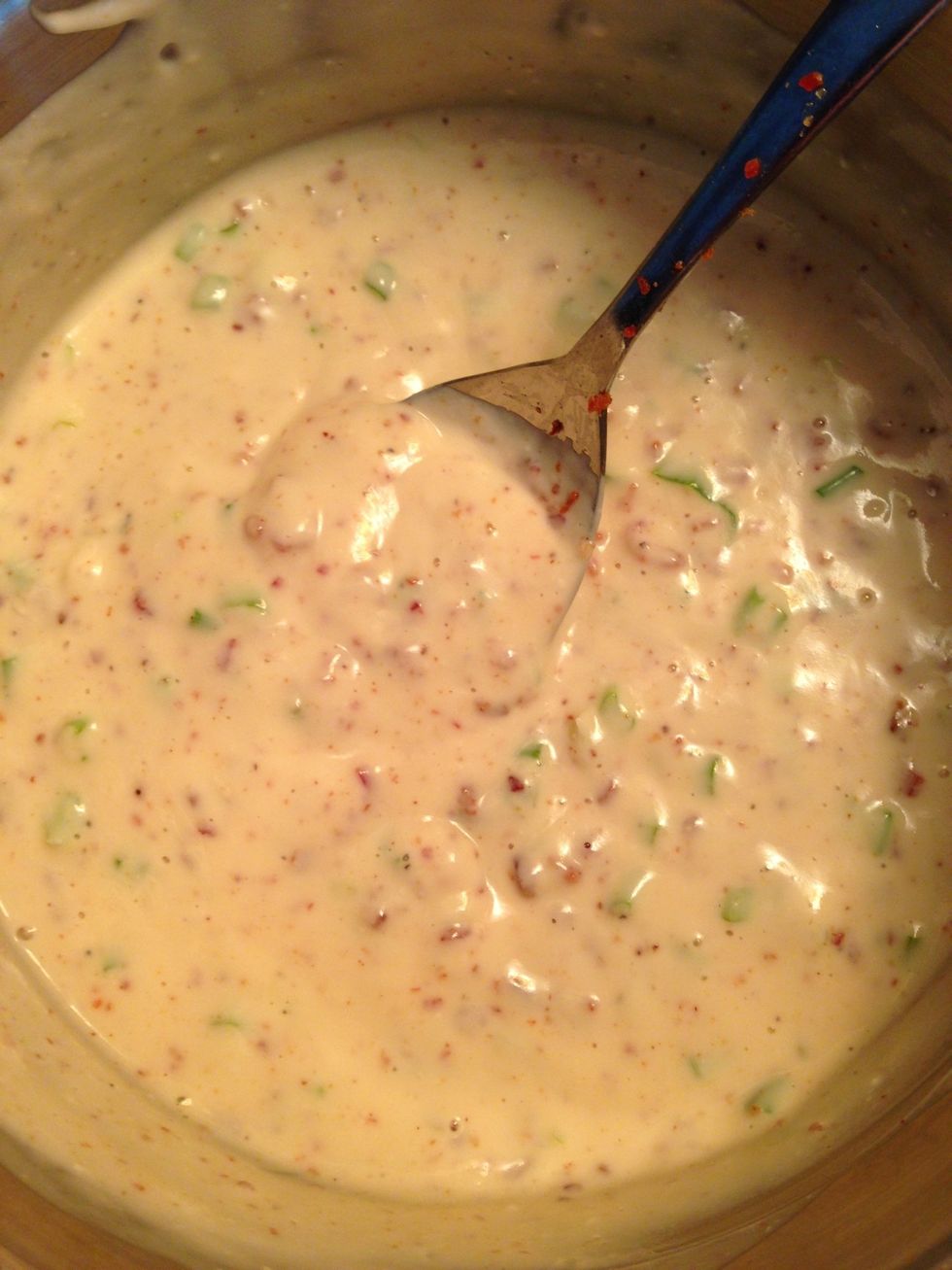 Mix.
Keep the sauce on low. If the sauce starts to boil take it off the heat for half a minute or so.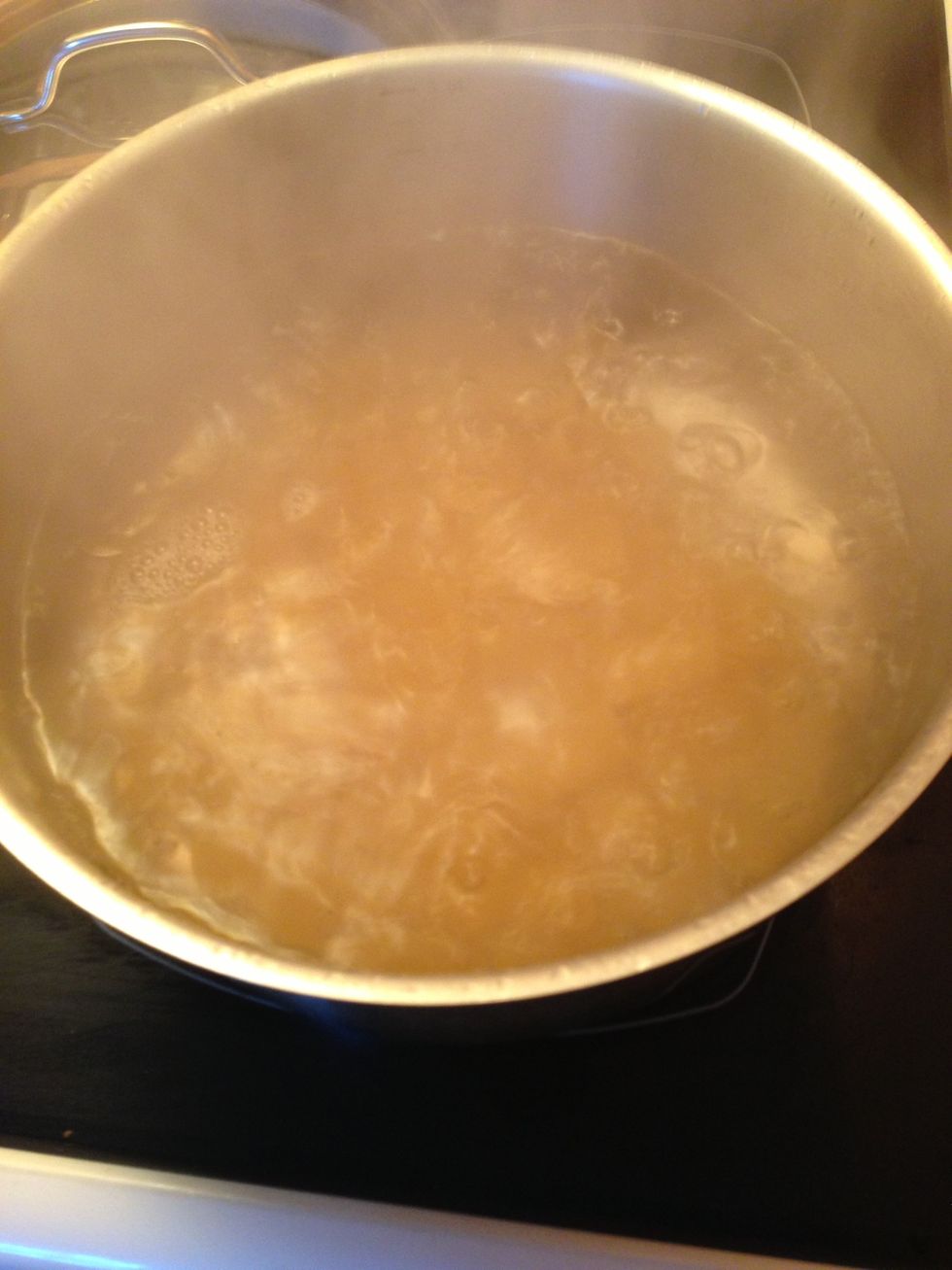 Wait for the water to come to a boil.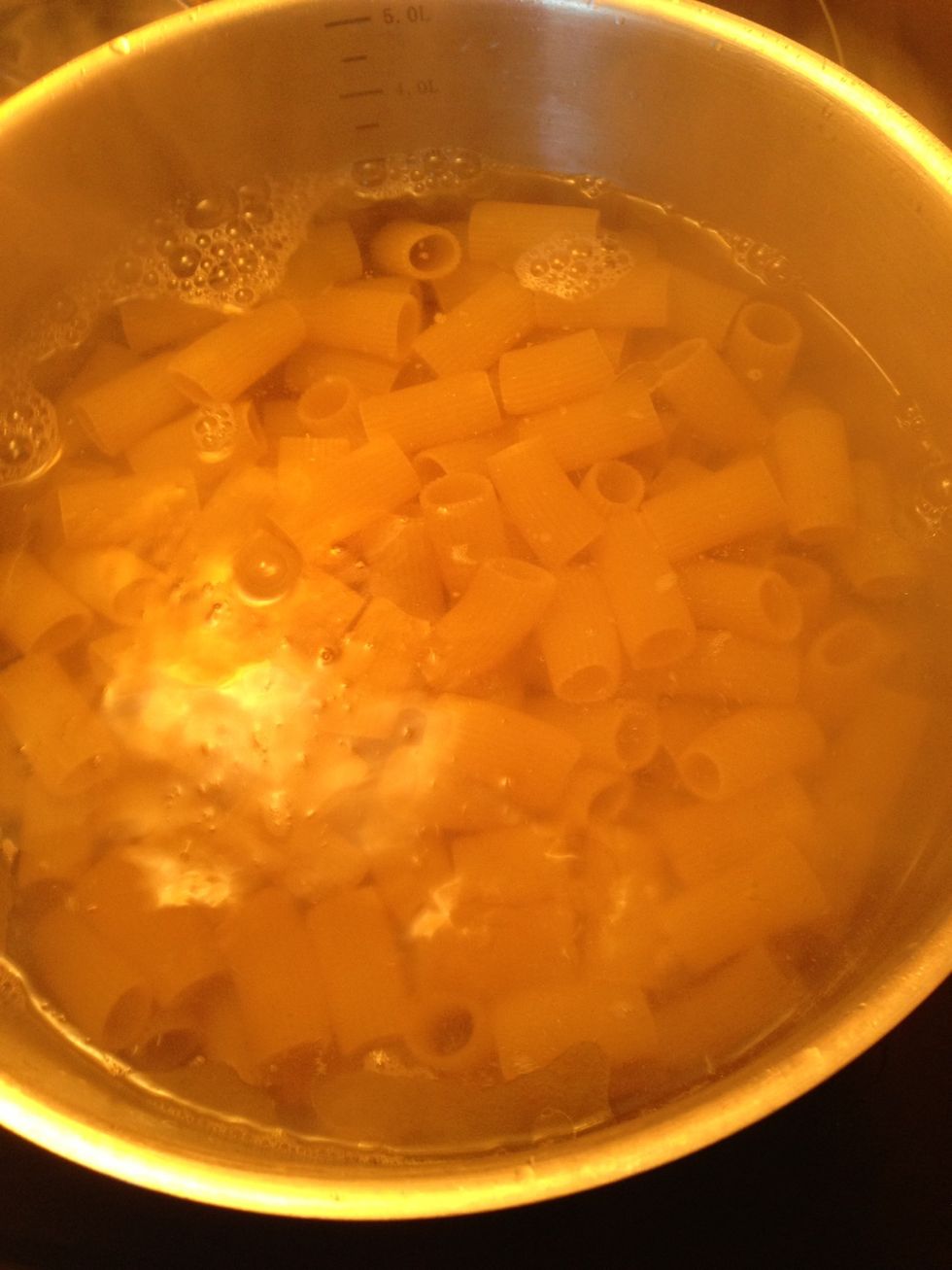 Add the rigatoni. Stir the rigatoni every 2 minutes. When the rigatoni has come to a rolling boil you no longer have to sir it, just check on it.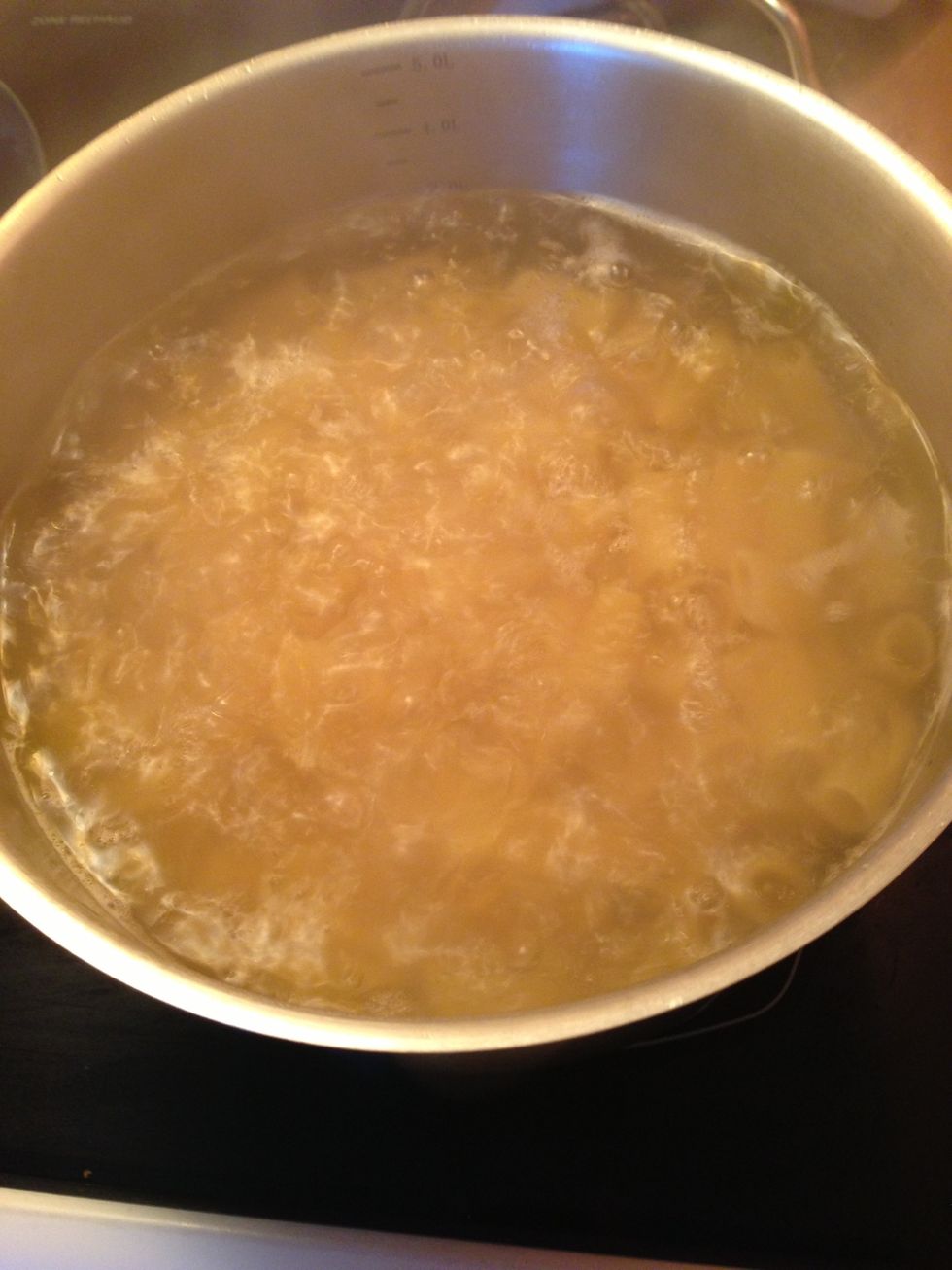 Once the pasta is cooked to the time in the package. Take one piece of pasta out for a taste test.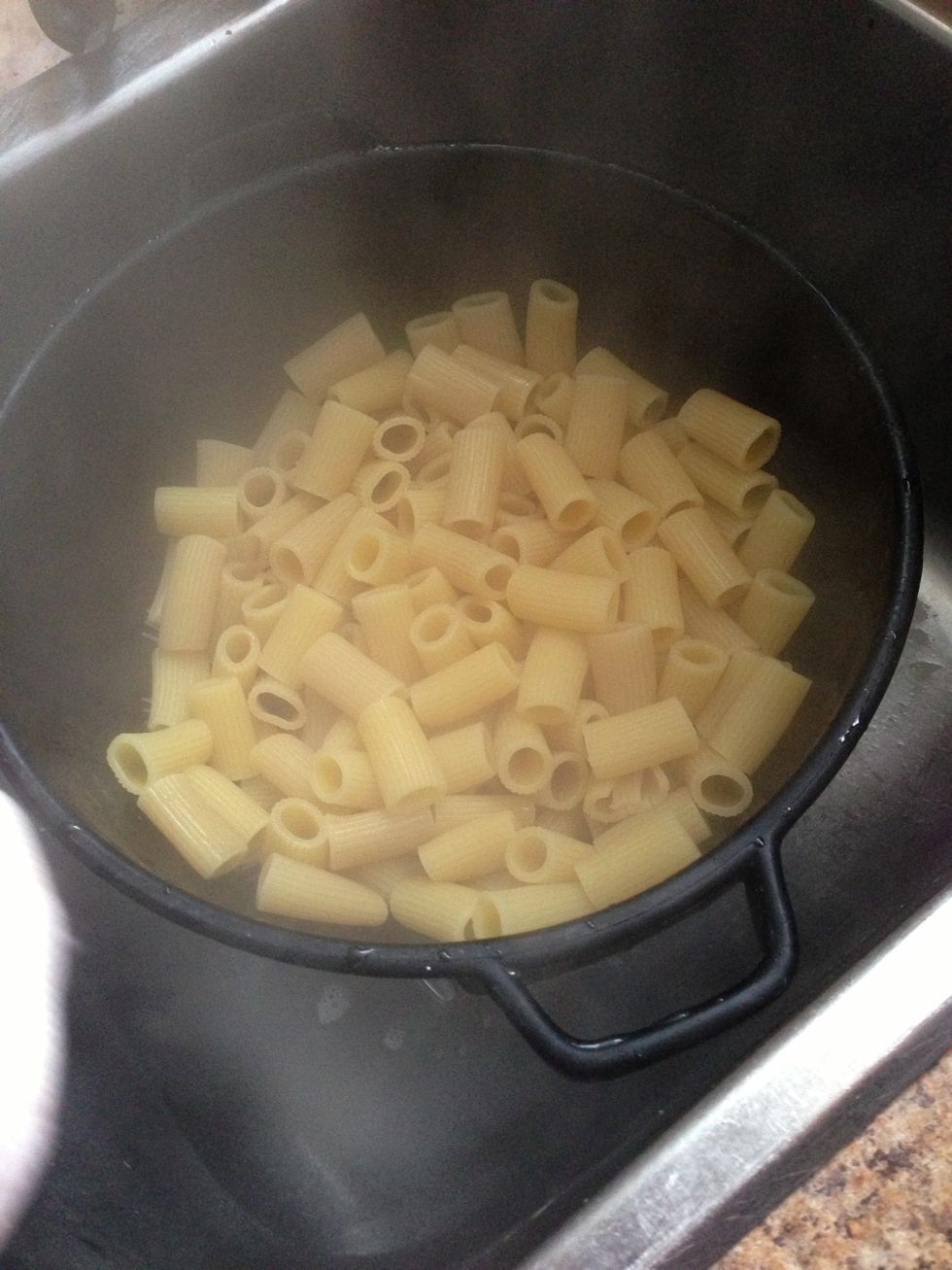 If it is to your standards pour the pasta into a cullender to drain the water.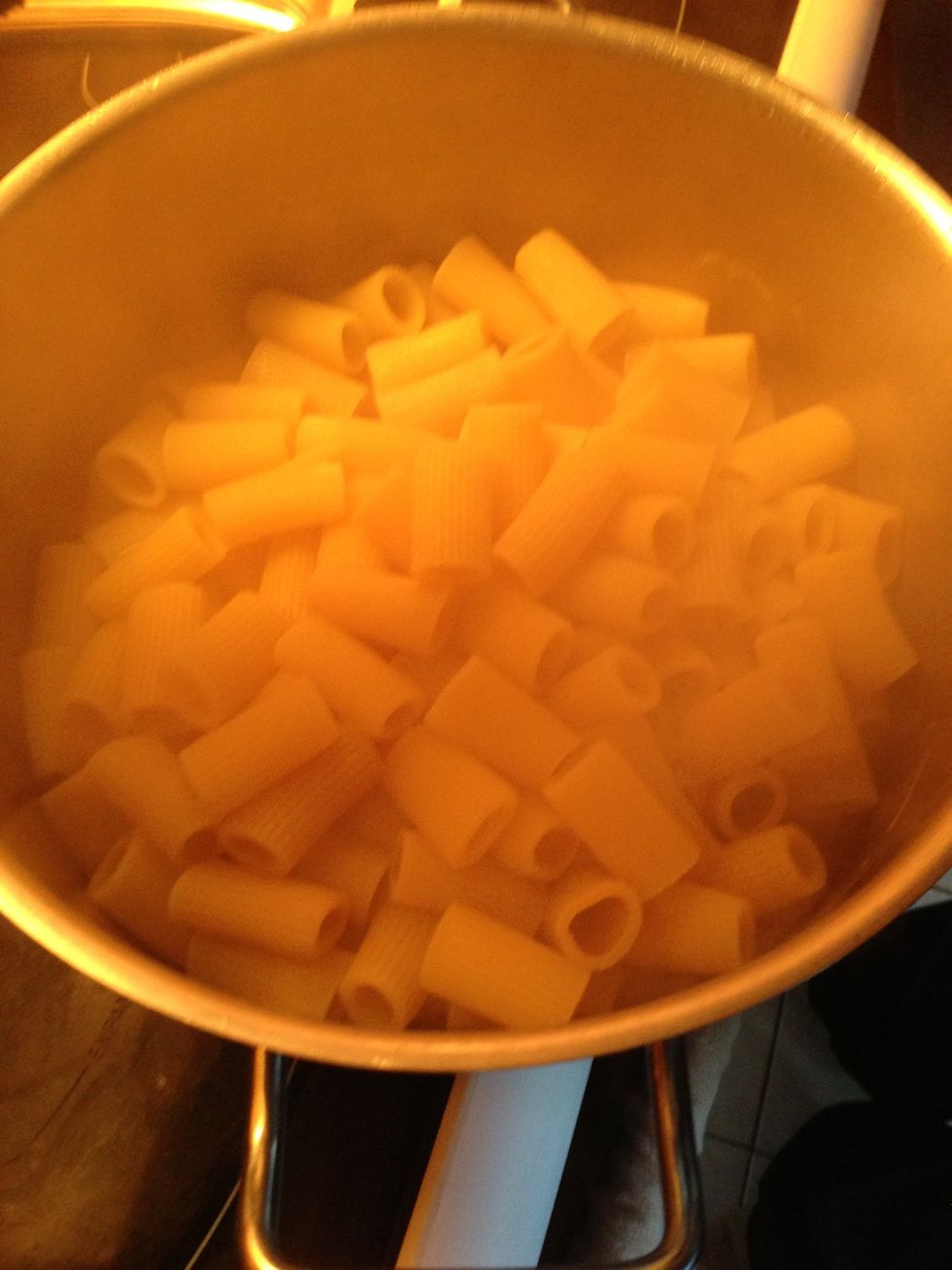 Pour the pasta back into the pot.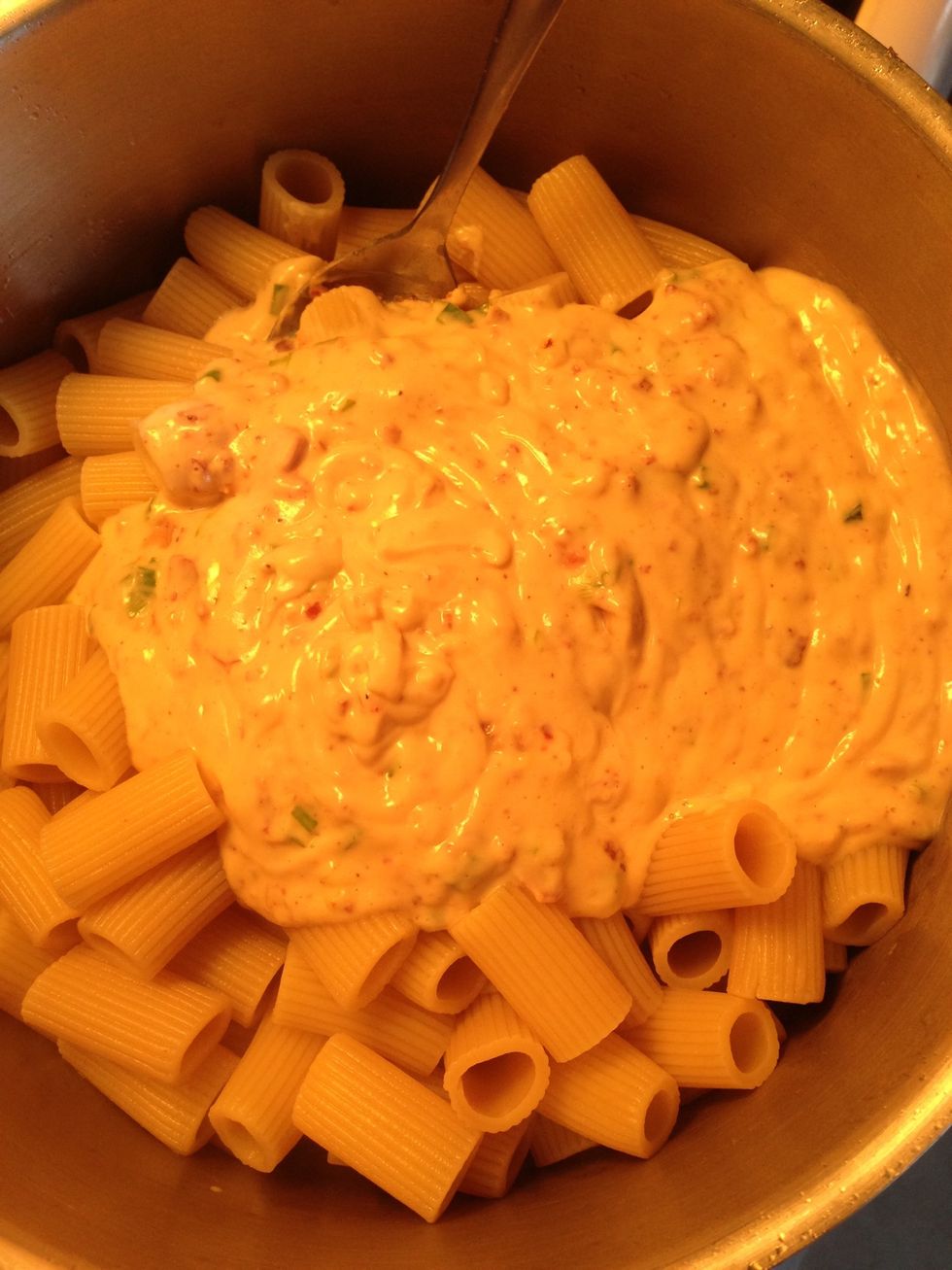 Add the sauce.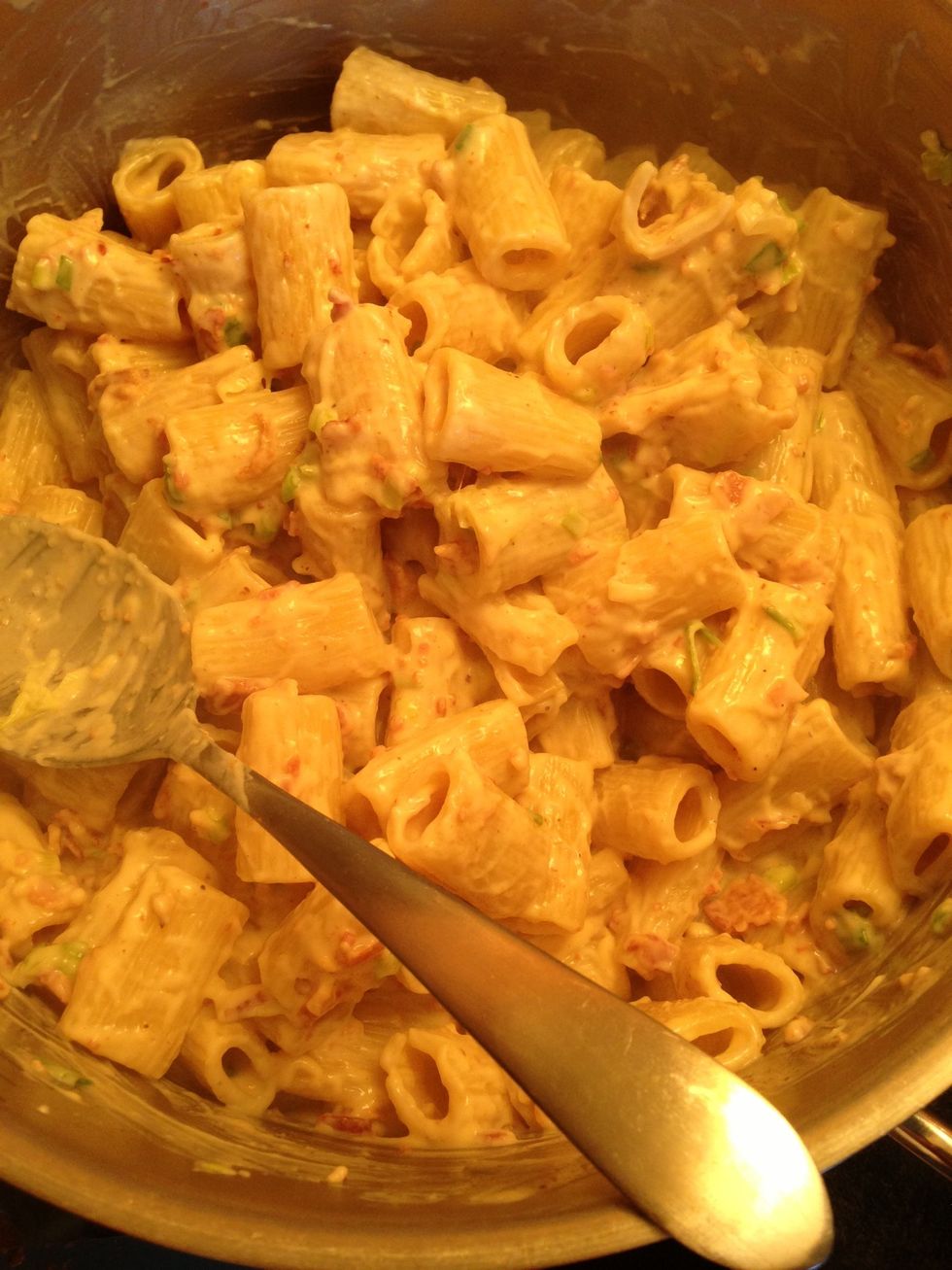 Mix.
Enjoy!
1/2lb Bacon
900.0g Rigatoni
450.0ml Jar of Alfredo sauce
3.0 Green onions
1.0 2L pot
1.0 5L pot
1.0 Firing pan