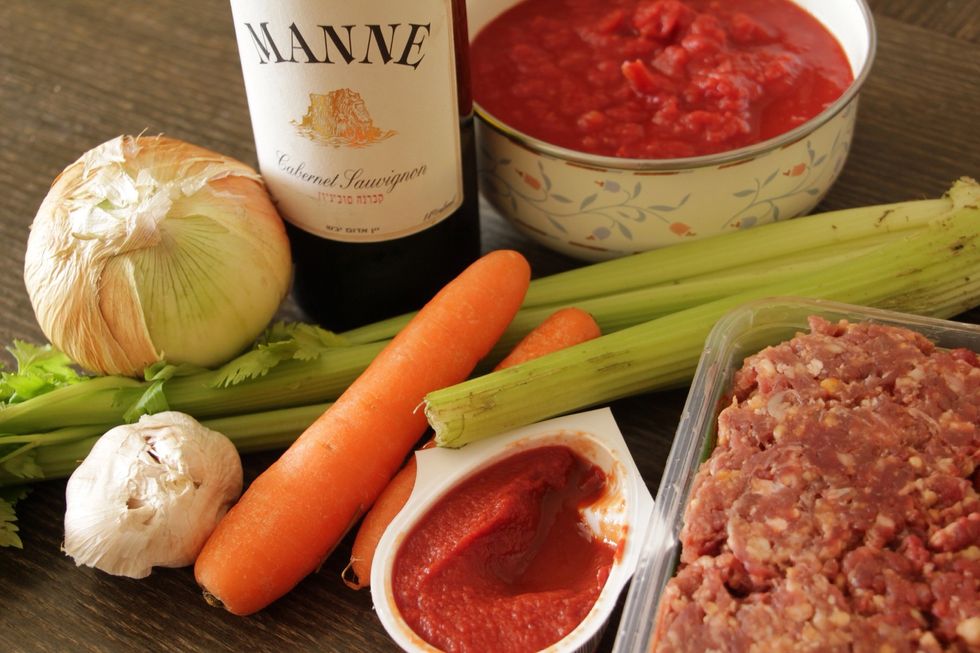 These are the raw ingredients. All the vegetables have to be finely chopped.
You simmer all the vegetebles in olive oil...
...until they are soft and transparent. This should take 10-15 minutes. Stirr occasionally to prevent burning the bottom.
Add the beef and stirr constantly to prevent the meat sticking together in chunks. The meat should become seperate small grains. Stirr until the meat changes color to grayish brown, like in the photo.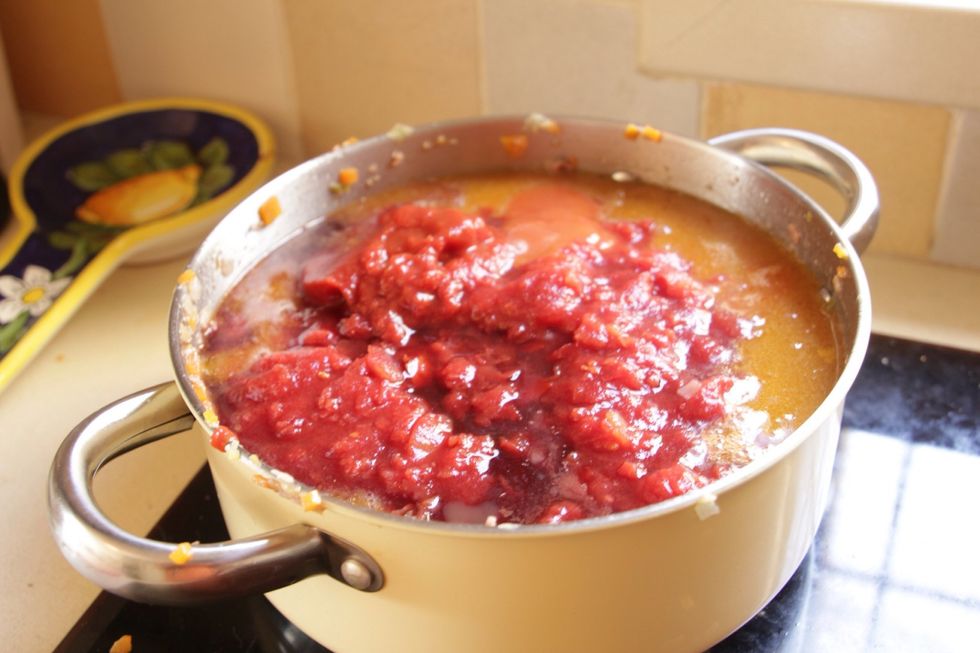 Now add the tomatoes and the tomato puree, and the wine, and stirr.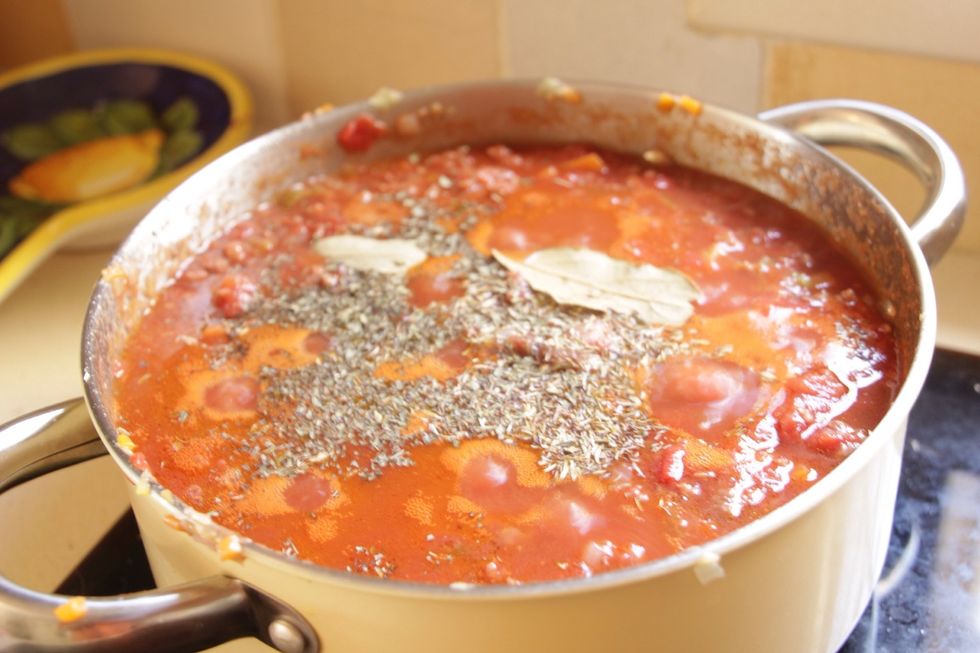 After everything comes to a boil add the spices and stirr again.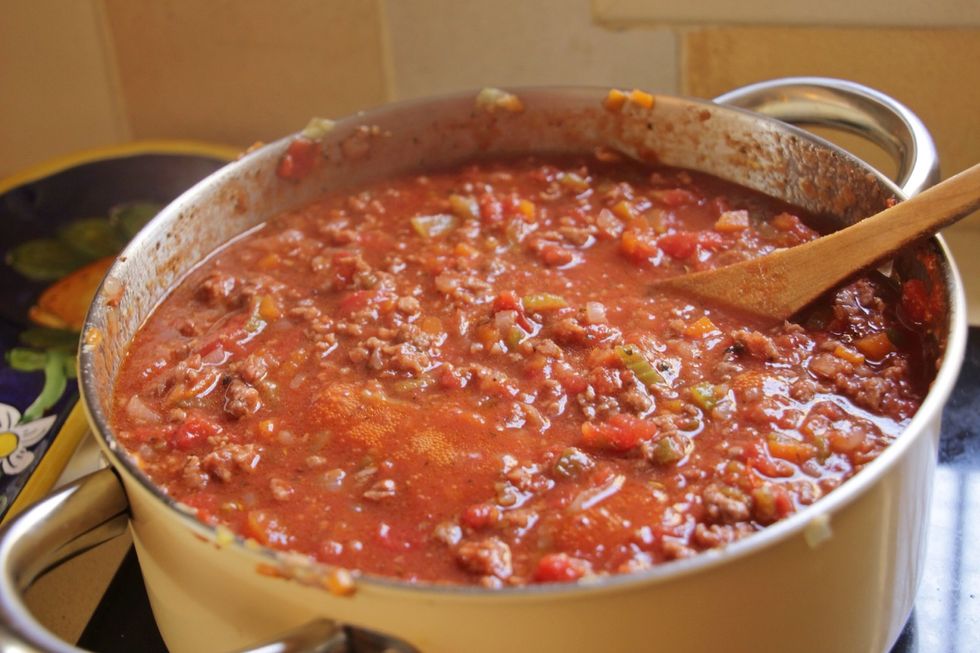 Let it all cook on low heat, and stirr occasionally. Lave to simmer at least for 1/2 - 1 hour, or even longer if you have the time.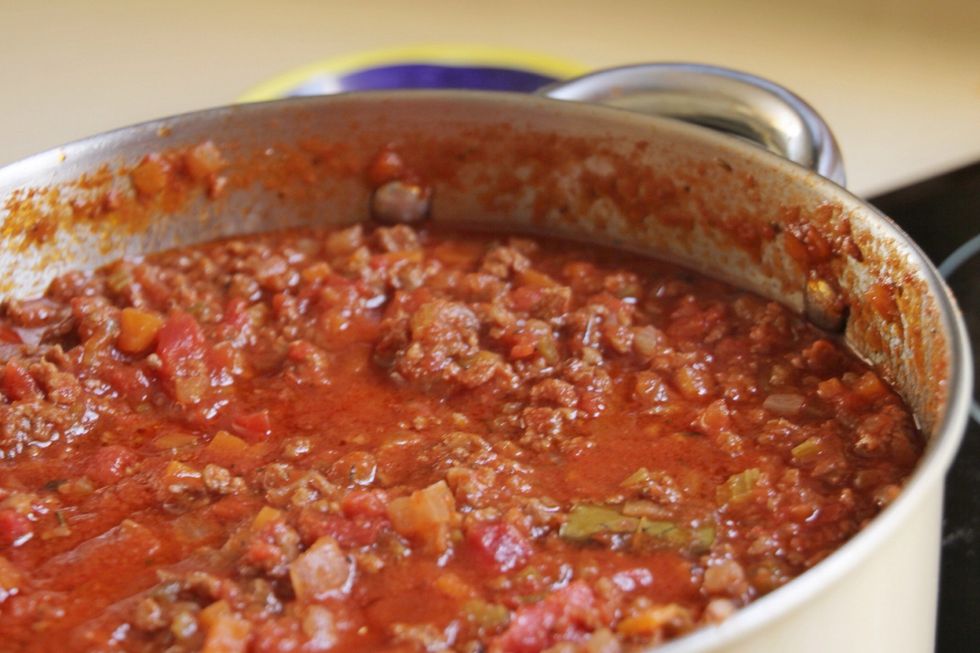 Some people like to leave the cooked sauce in the fridge overnight and then give it a second cook! But this isn't necessary.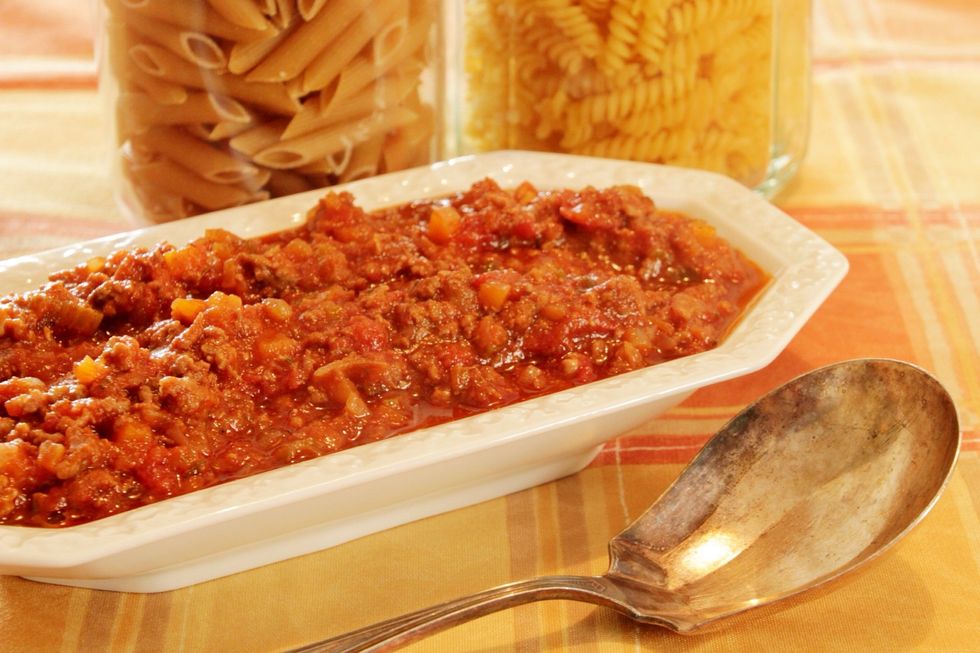 Prego! This is the sauce. It is a true Italian recipee, and extremely delicious. It's great with any type of pasta, and can also be used to make lasagna. Enjoy!
1/2kg Minced meat
2.0 Carrots, chopped finely
3.0 Celery sticks, chopped finely
1.0 Onion, chopped finely
2.0 Garlic cloves, grinded
800.0g Tomatoes, peeled and chopped. I use canned.
100.0g Tomato puree
1/2c Fine red wine
1.0Tbsp Spices: thyme, oregano, salt, black pepper
2.0 Laurel leaves
1/4c Olive oil