My mum taught me this recipe a long time ago, I am always surprised by how good and refreshing it tastes. And it doesn't require any special ingredients, just stuff you usually have around.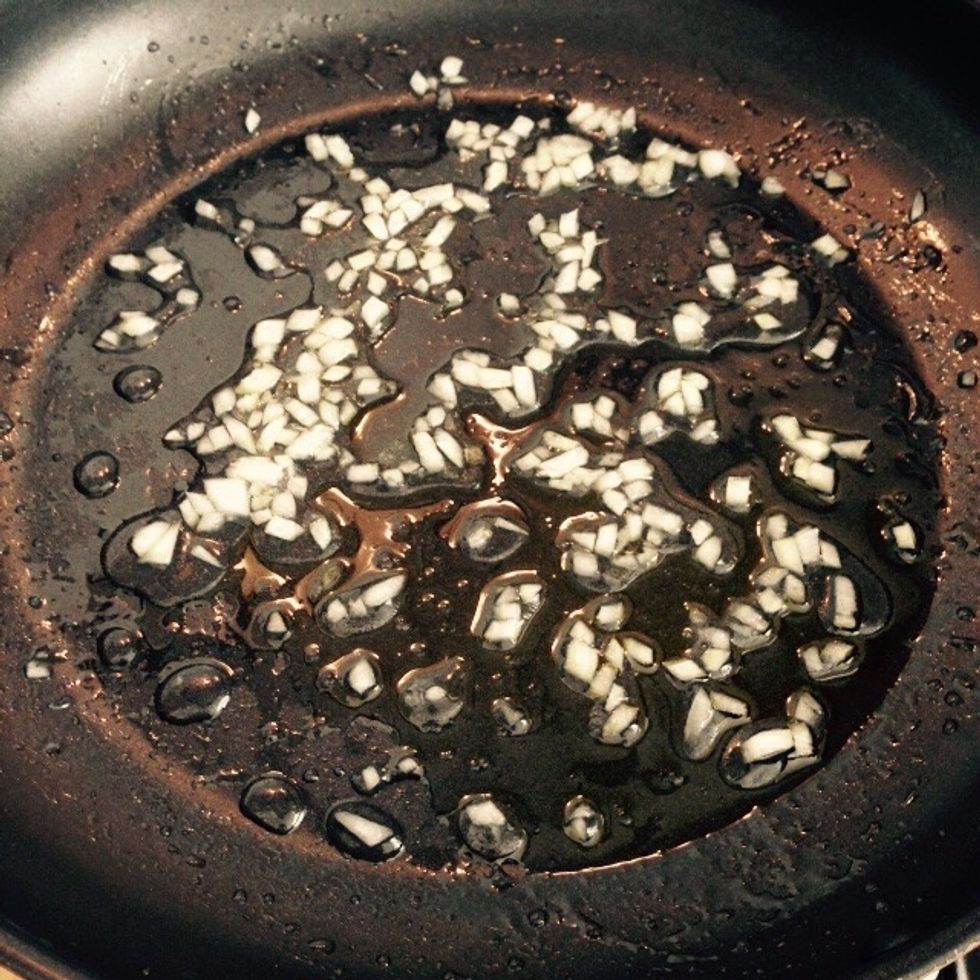 Chop the onion and add it to a pan with some olive oil and a splash of water.
In the meantime pour the breadcrumbs in a bowl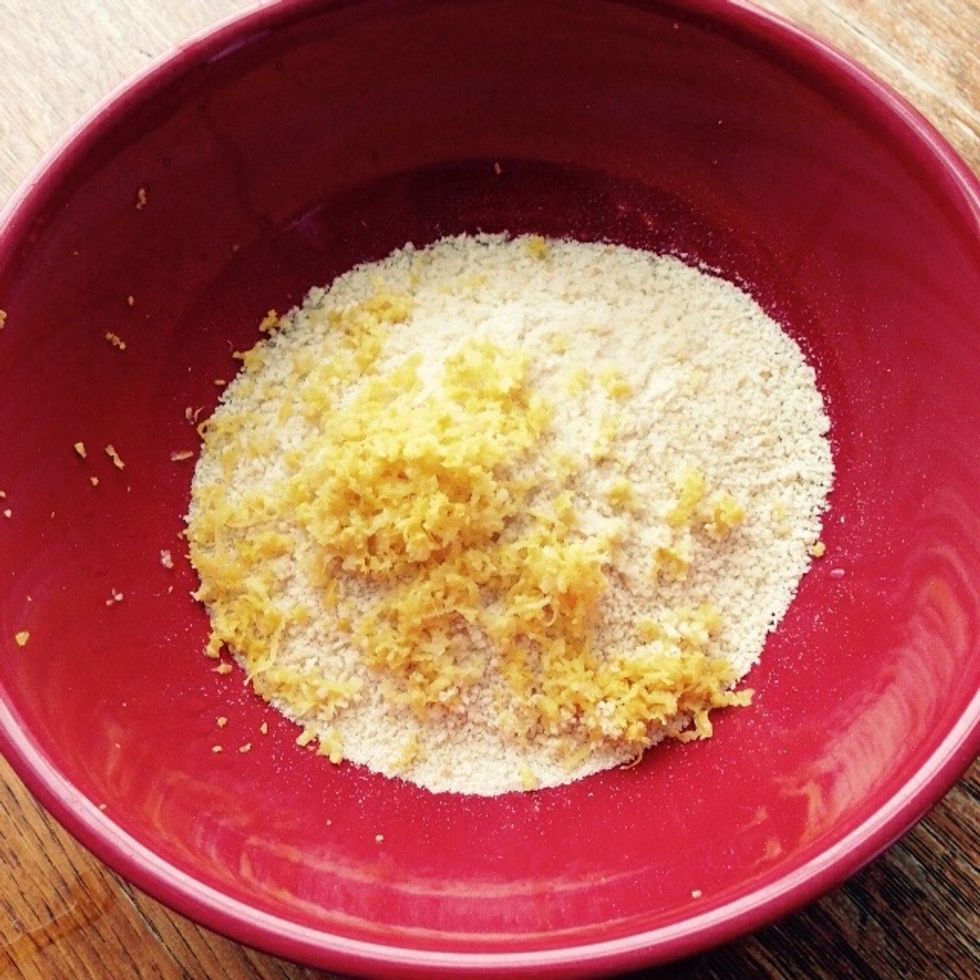 And grind the lemon zest in it, mix well with a fork, and squeeze in the juice of 1/2 a lemon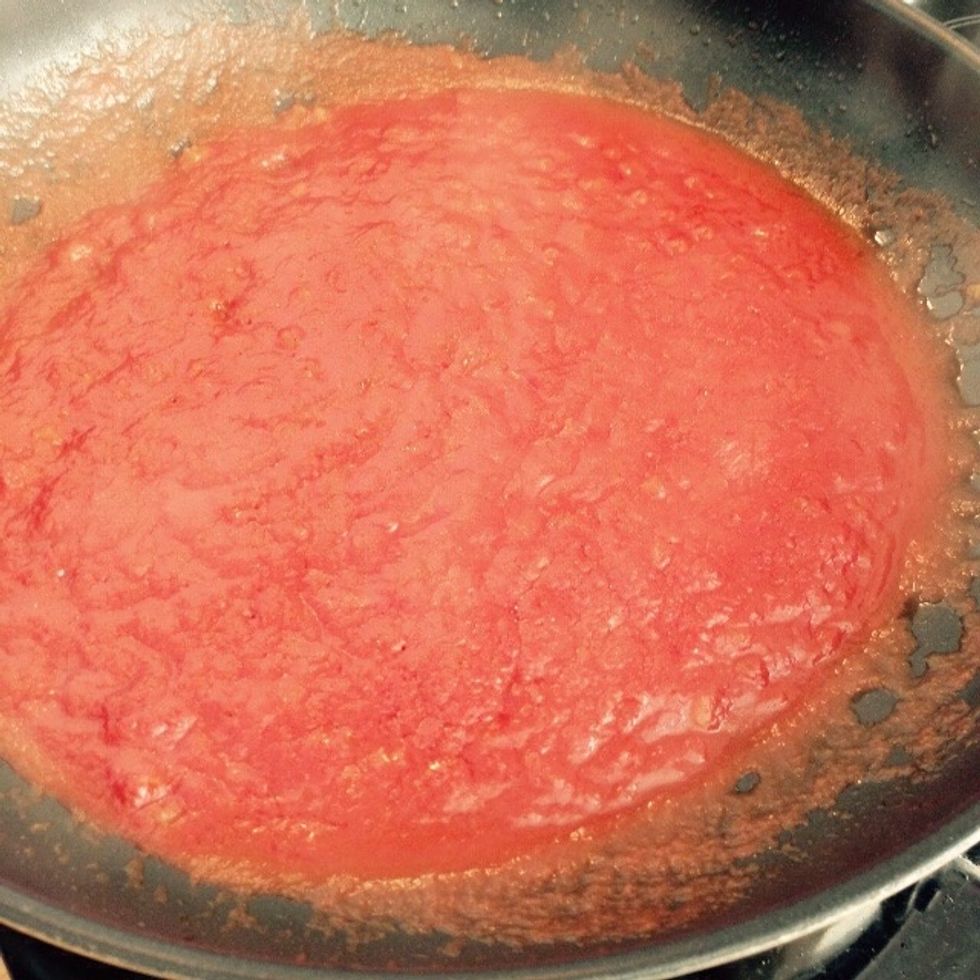 When the onion becomes translucent, add the passata to the pan, and cook gently for 10min without letting it reduce too much.
Drain the pasta and add it to the sauce. I am using wholegrain fusilli, but you can chose any other short cut shape you like. Sauté quickly to mix sauce and pasta
Pour in the breadcrumbs and lemon zest that you prepared. Add some olive oil and mix well together. The breadcrumbs will thicken and dry your sauce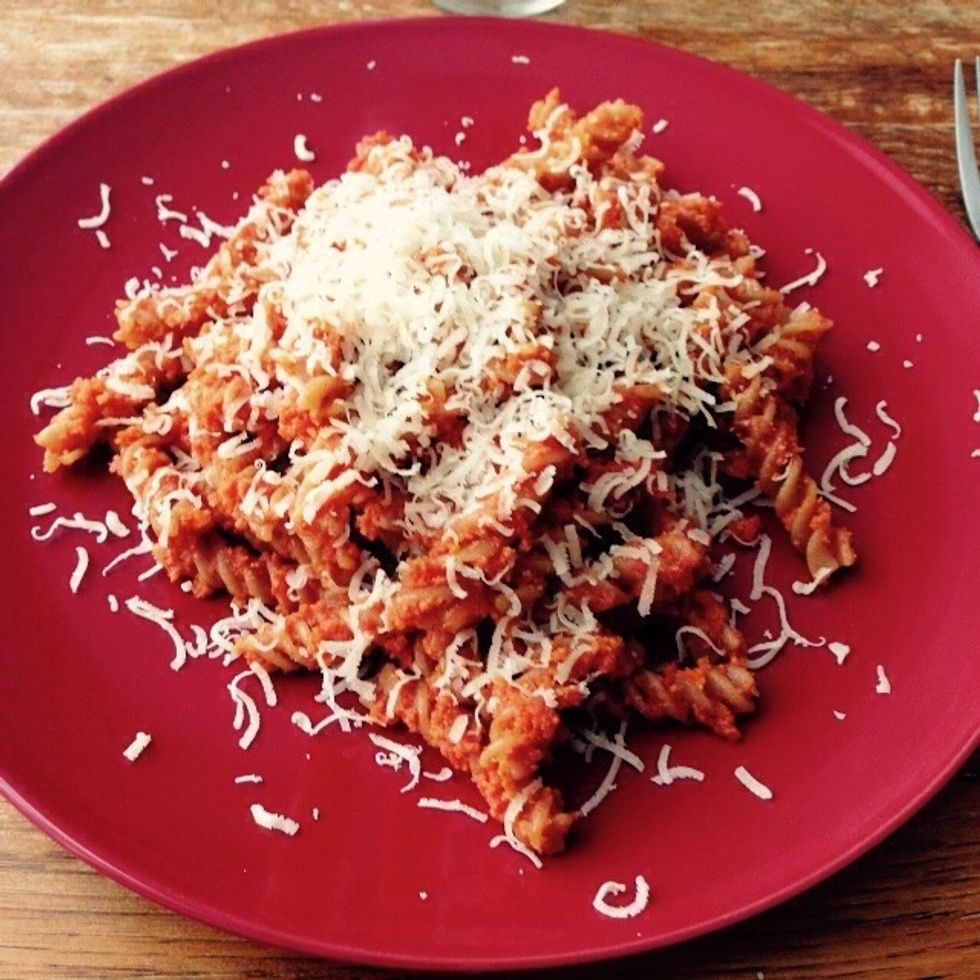 Plate it and add some shaved parmesan on top. The amount of breadcrumbs or lemon zest are up to your taste, if you like it more lemony add some more. Enjoy!
250.0g Pasta (any short shape)
300.0ml Passata
1/4 Onion
1/2 Lemon
150.0g Breadcrumbs
Olive oil
Pepper
Gioele Nunziatini
Italian born and raised, I moved abroad to pursue a career in engineering. Cooking is what brings me back to my origins, to the flavors of my parents' farm.