Pasta drenched with a creamy cheese and bacon sauce - How can something so delicious be so quick and easy to make? Now you'll know! Enjoy!
127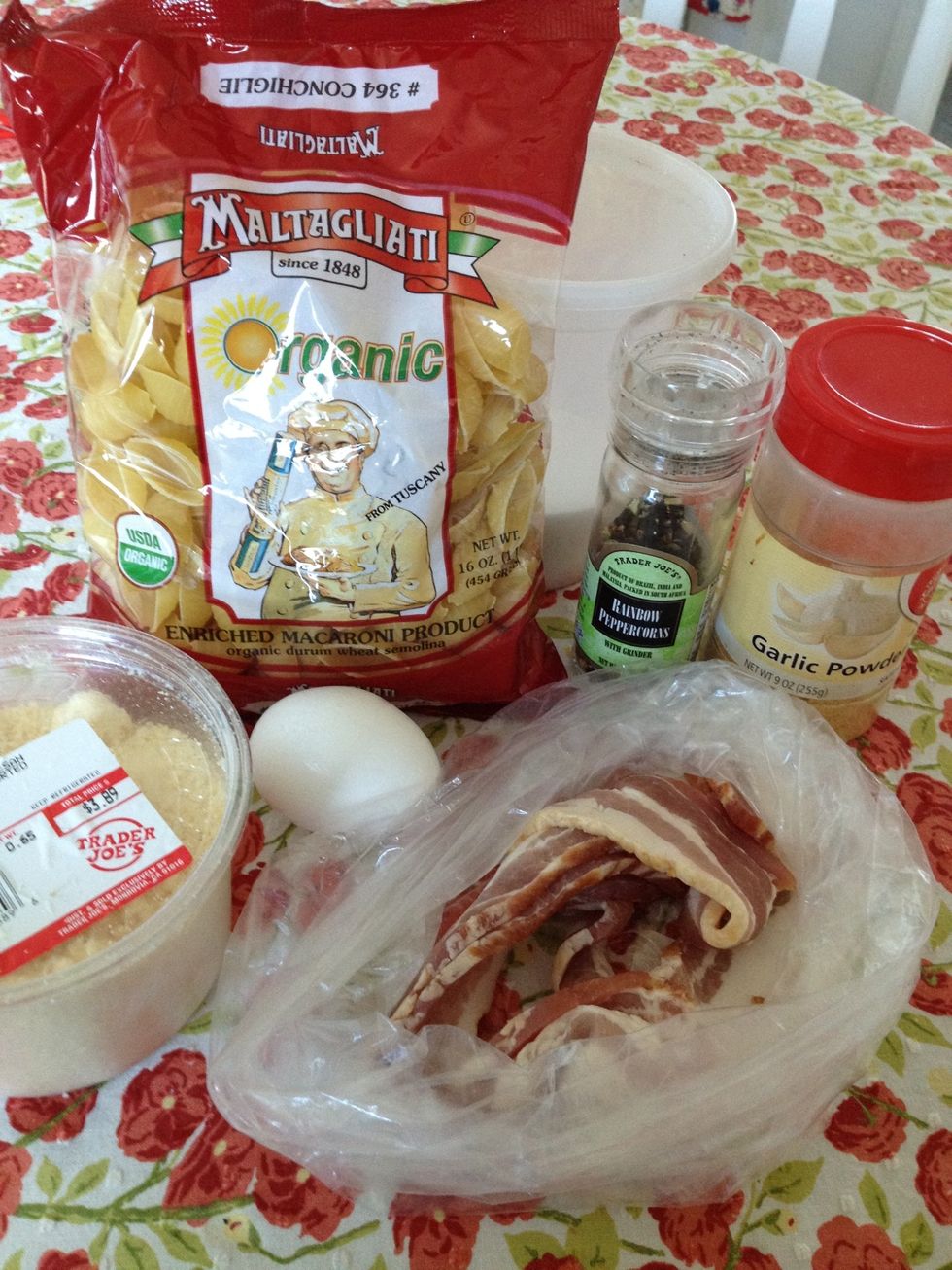 Gather your ingredients. This recipe is for two servings so just increase the ingredients according to how many people will be eating.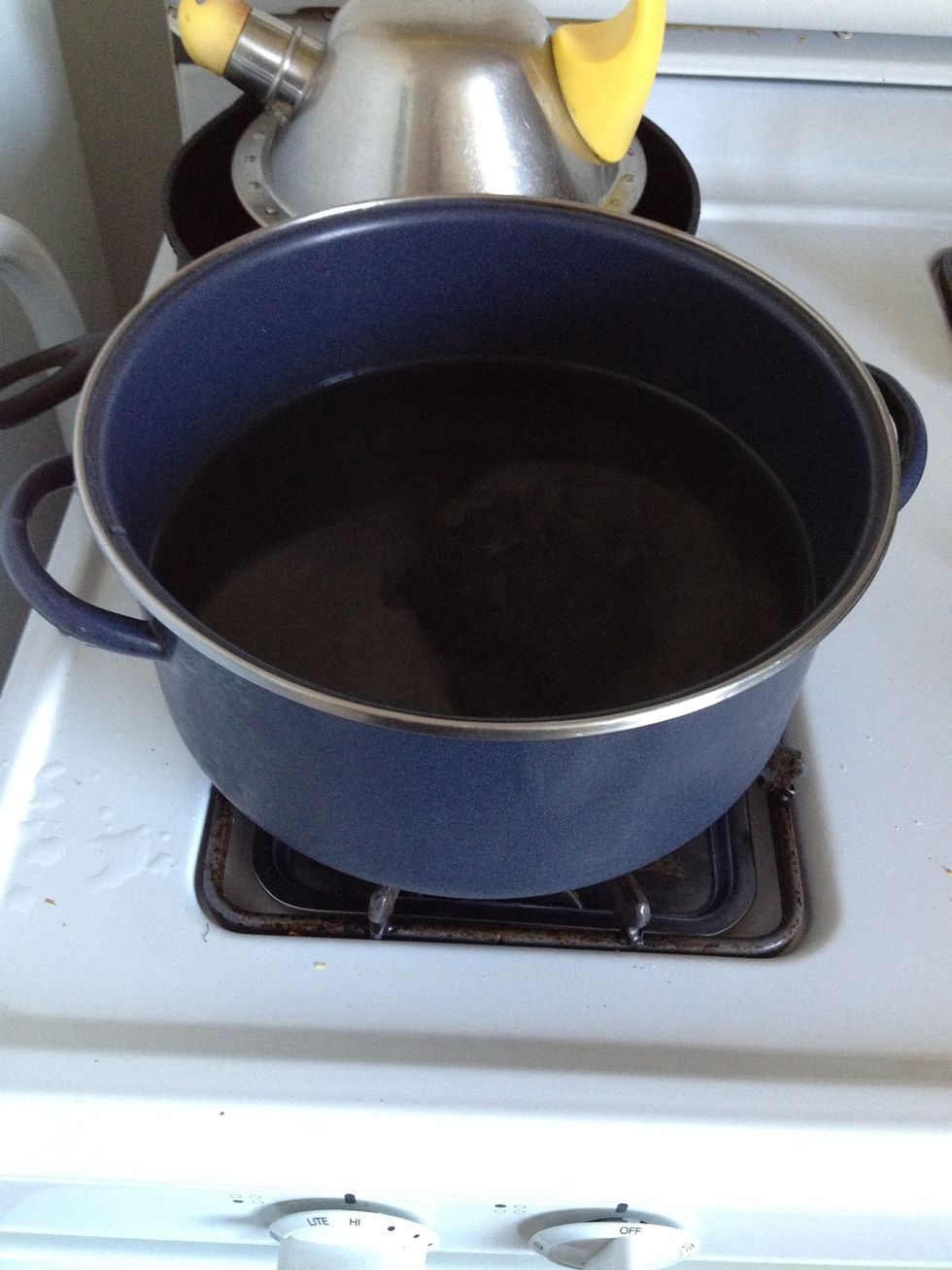 Put on your water to boil.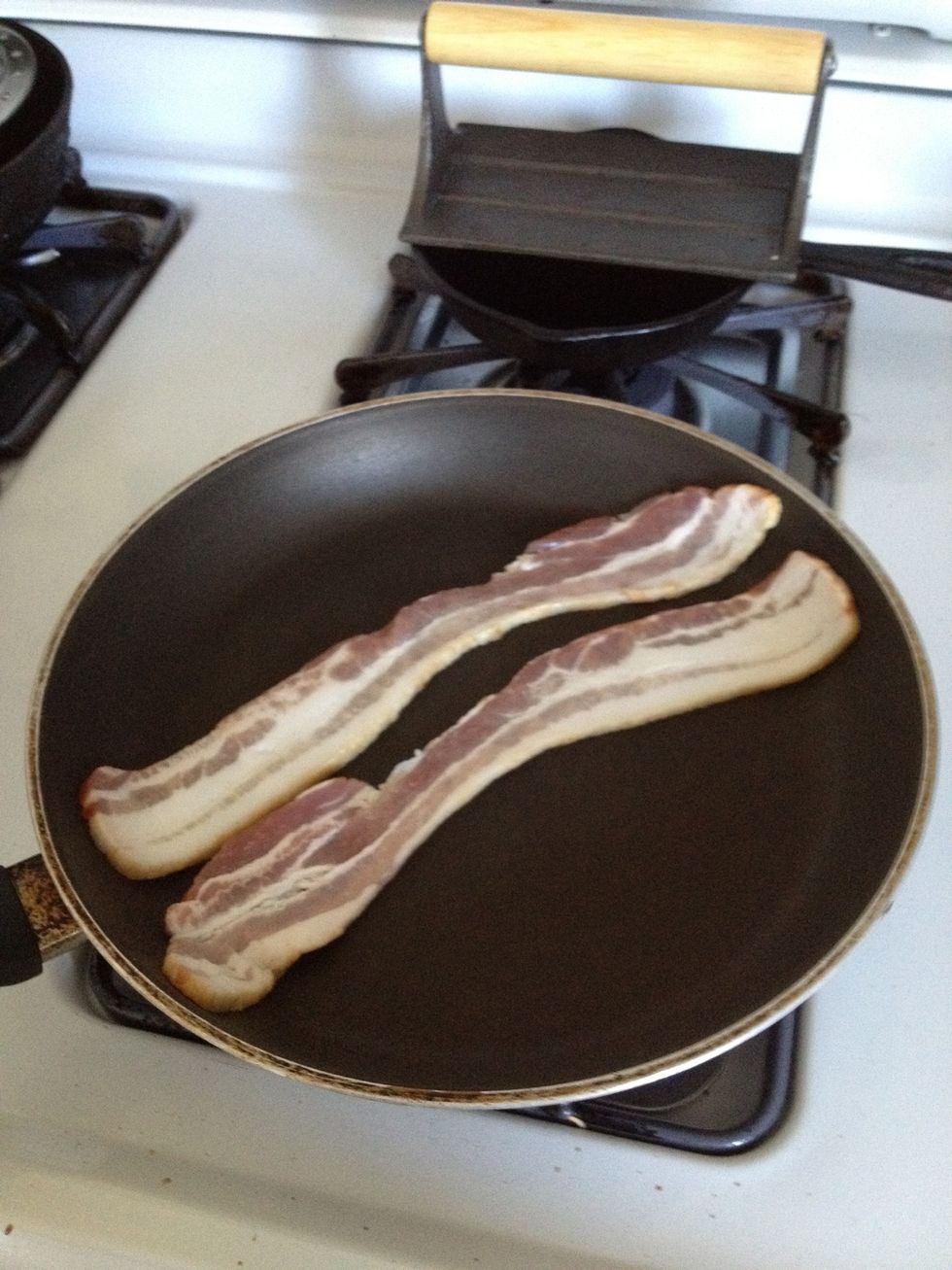 Put your bacon in a pan to fry. Some people cut up the bacon first but I find that method makes it hard to get evenly cooked, crispy bacon.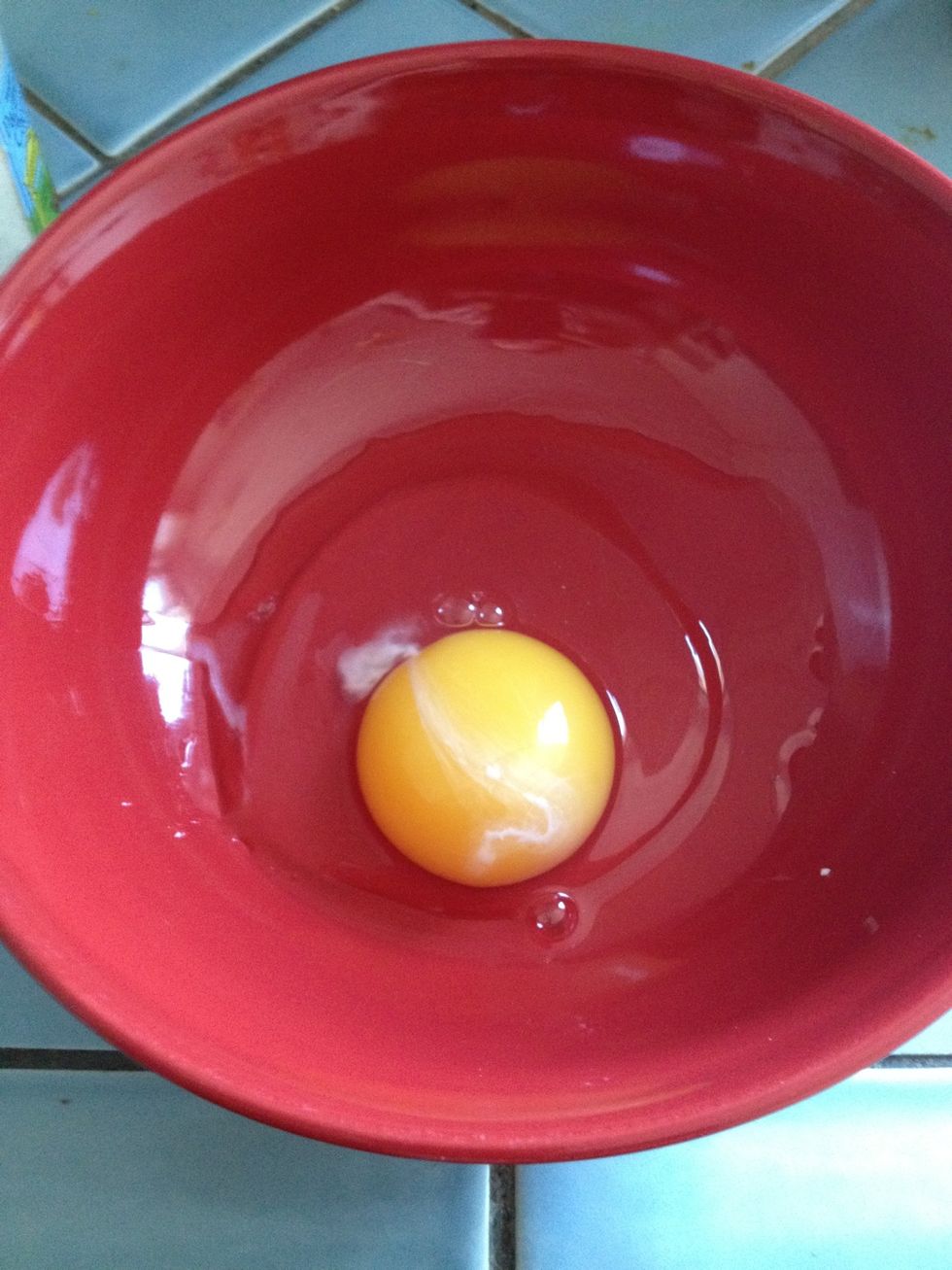 Egg in a bowl.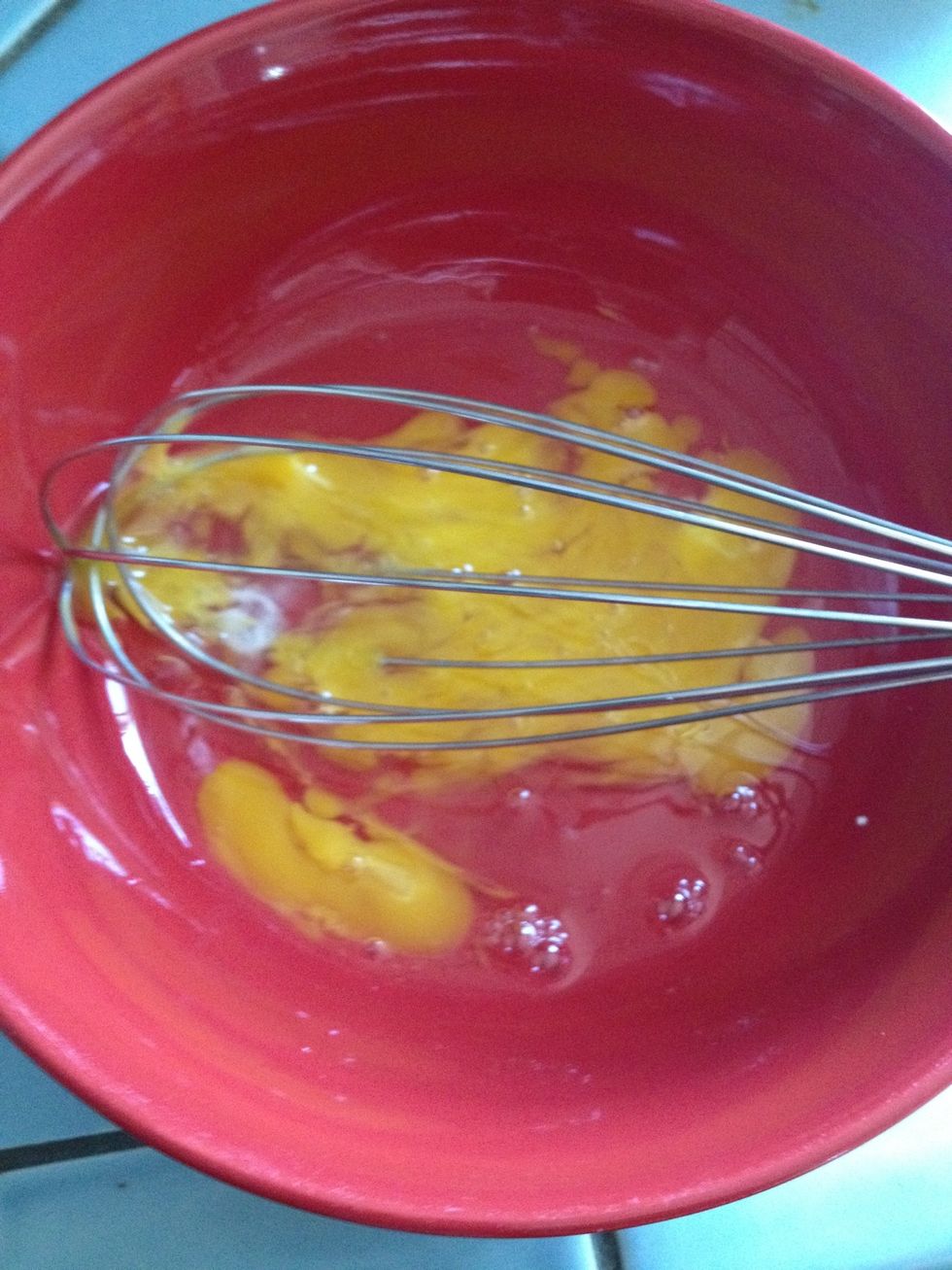 Whisk it!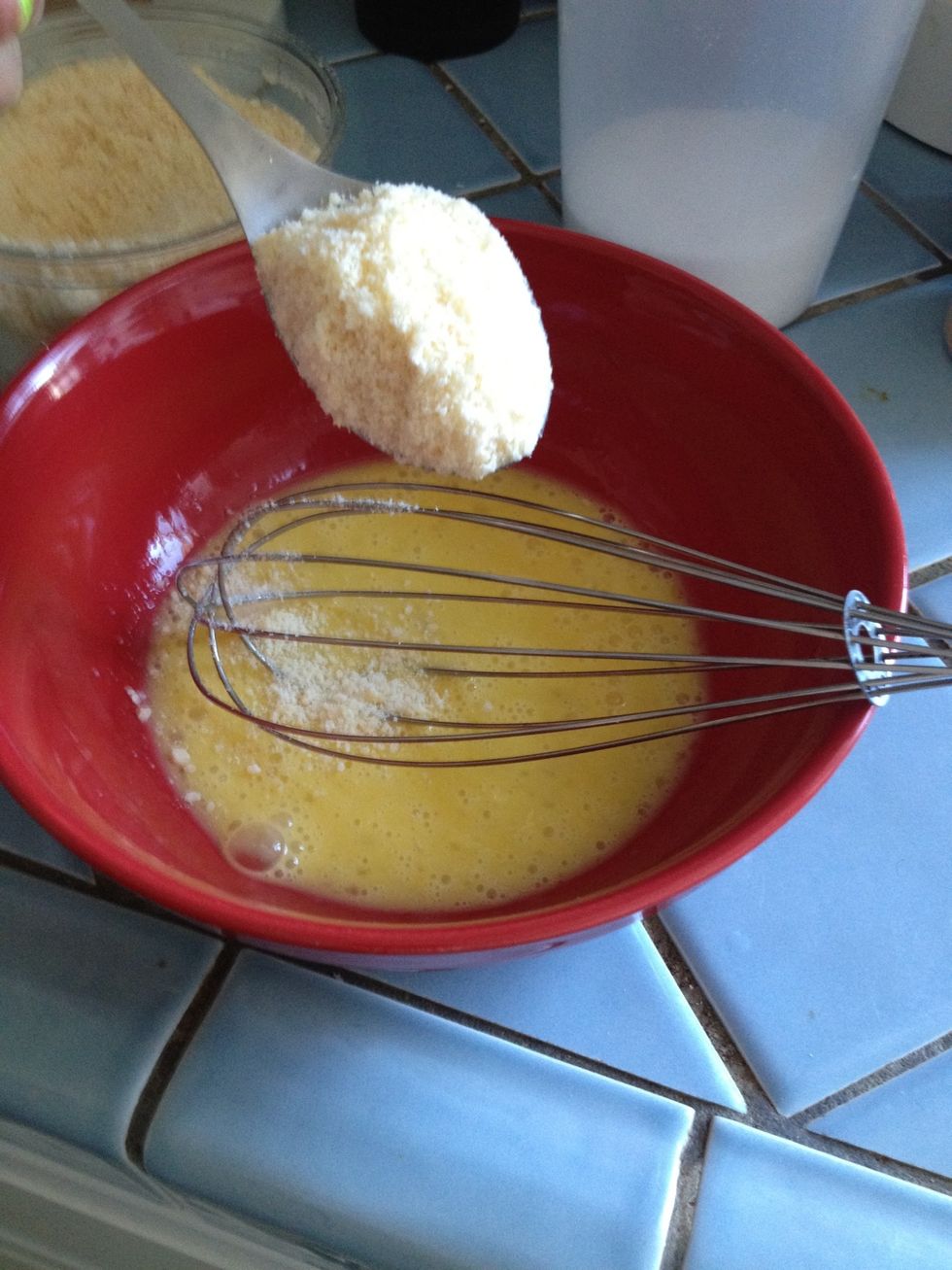 When the egg is fully beaten, begin to add the Parmesan cheese by the spoonful. Stir after each spoonful until you get get a thick consistency. Like a paste.
Keep an eye on your bacon. Turn it over and cook until crispy.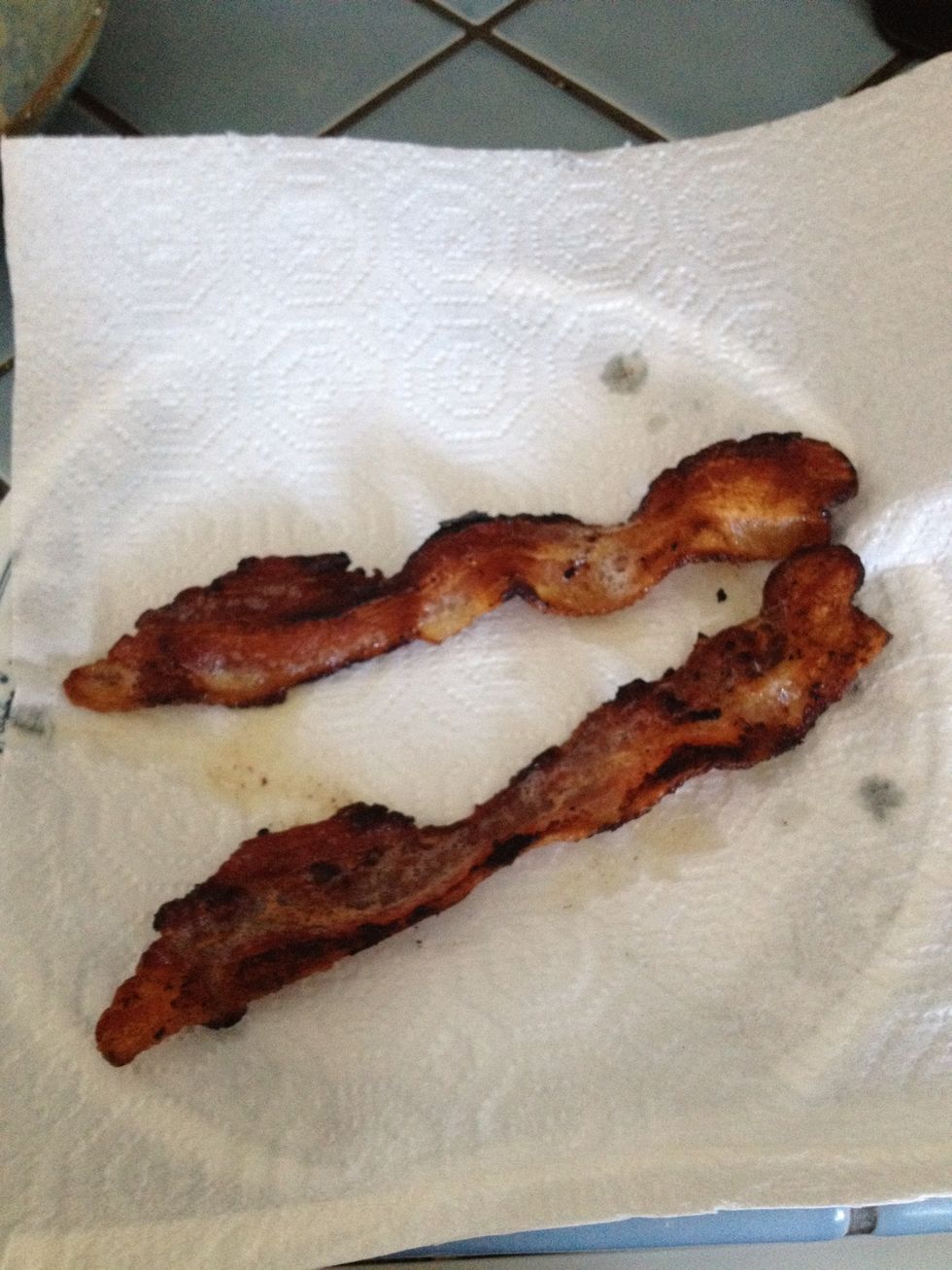 Drain cooked bacon on paper towel.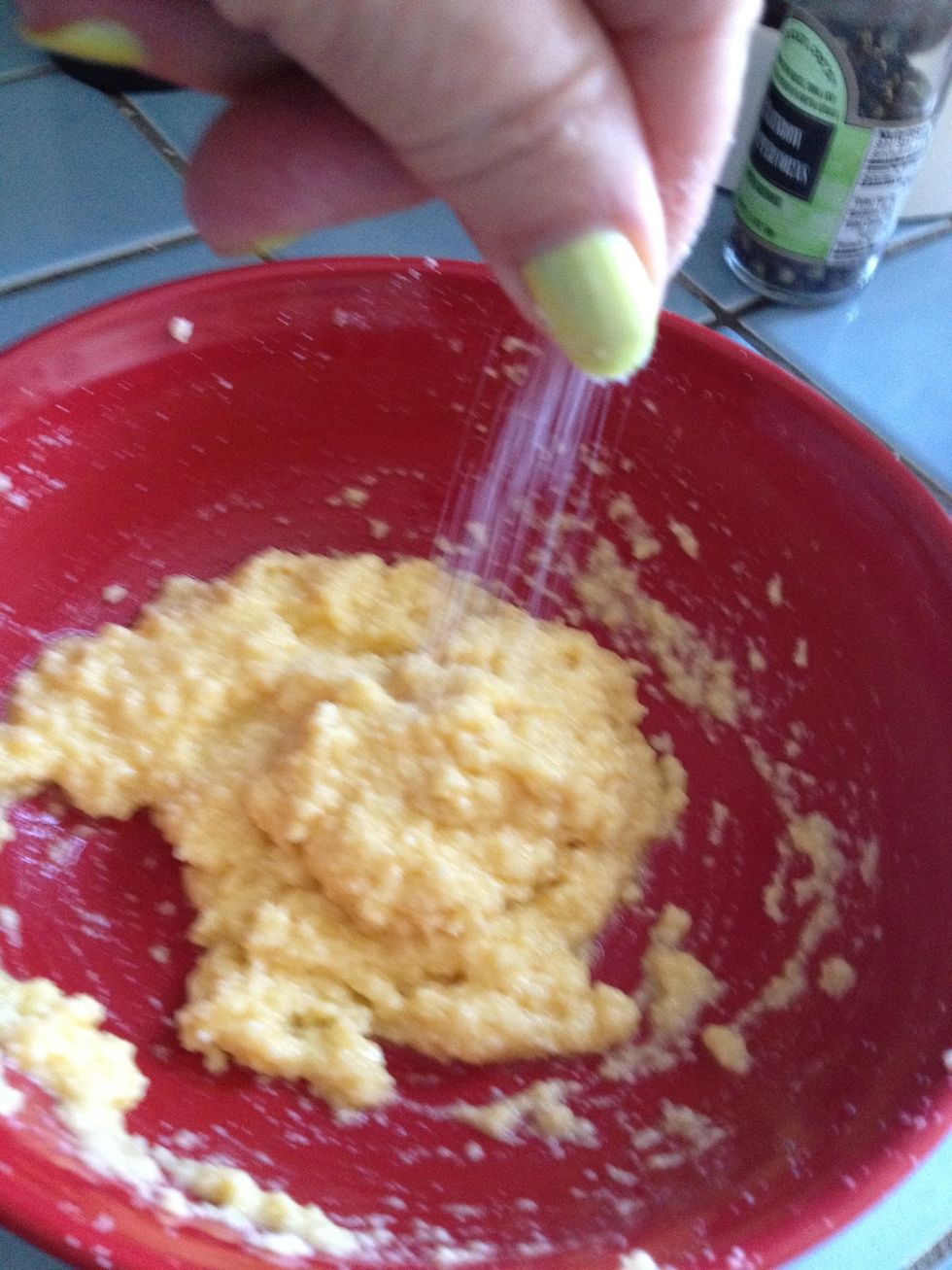 To the egg-cheese mixture, add a pinch of salt.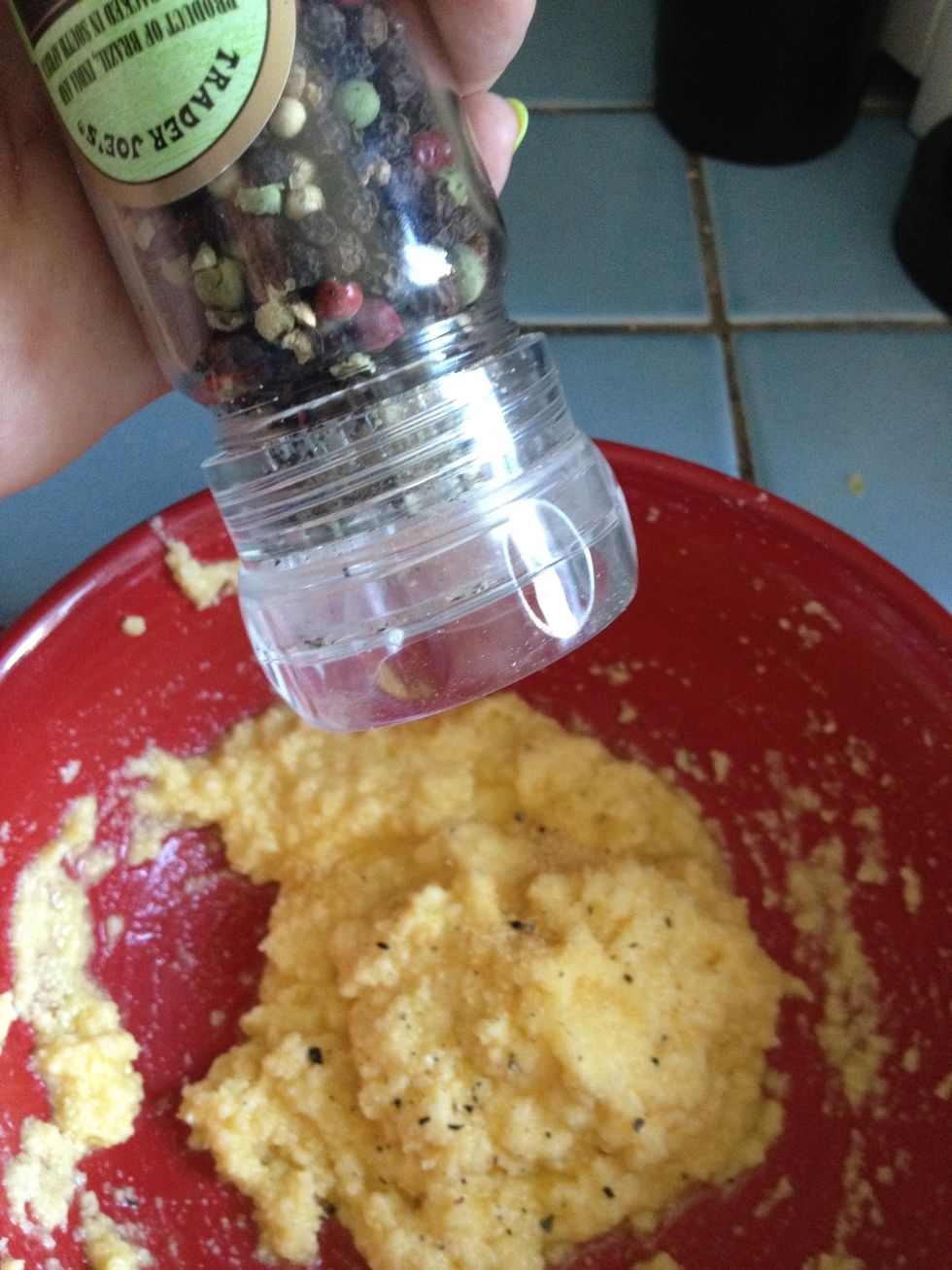 And pepper. And garlic powder.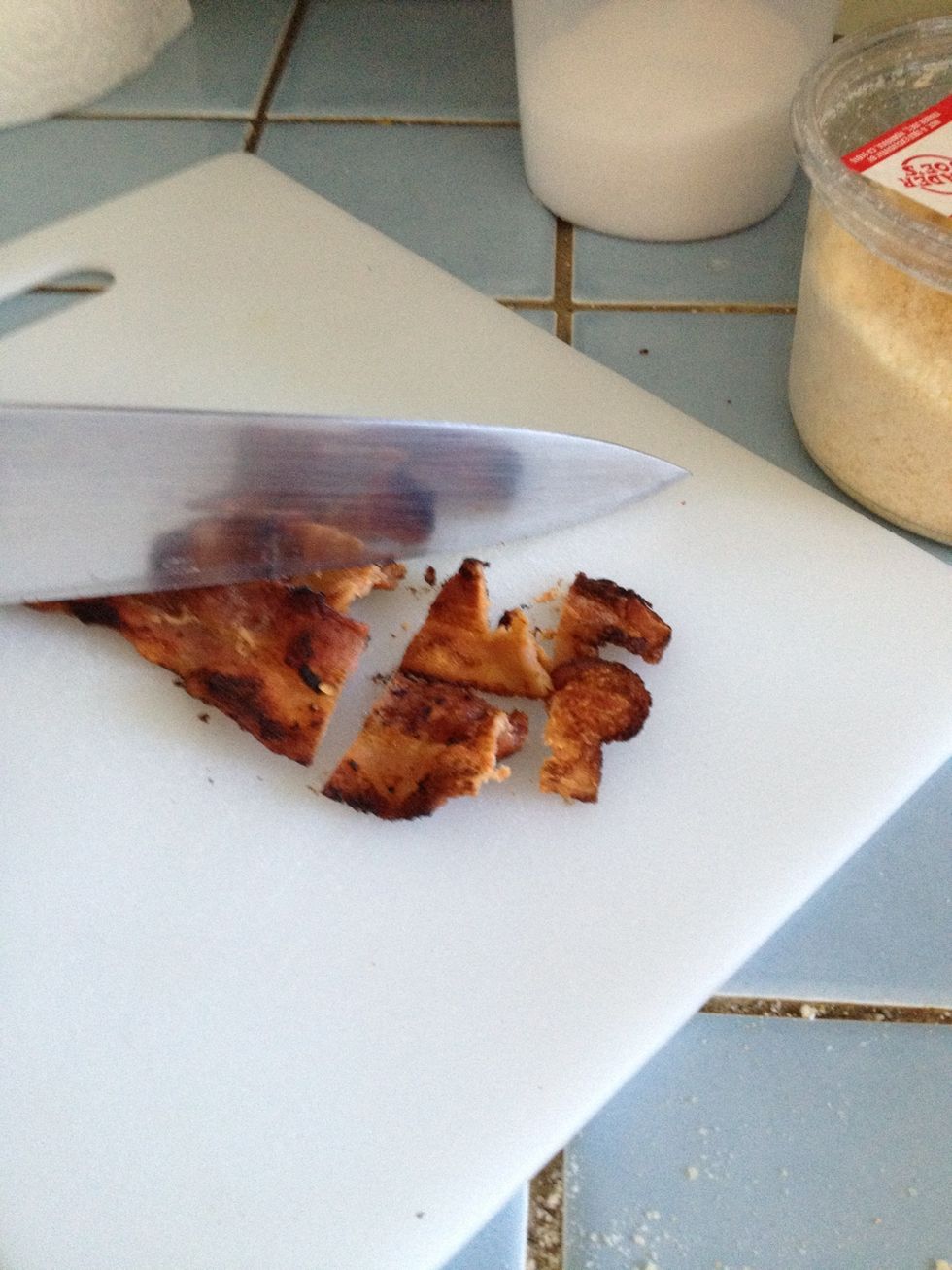 Chop up the bacon.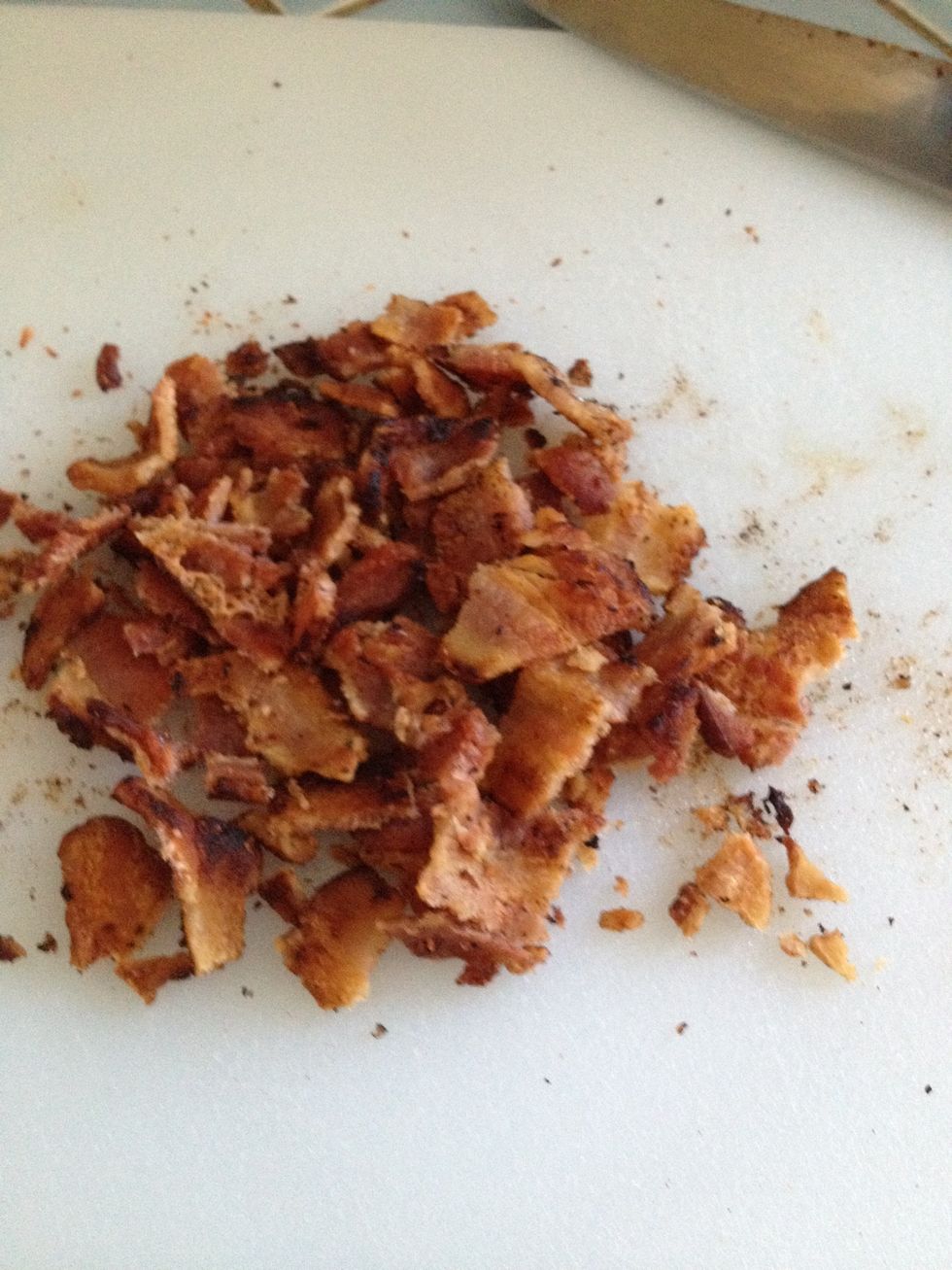 Until it's like this.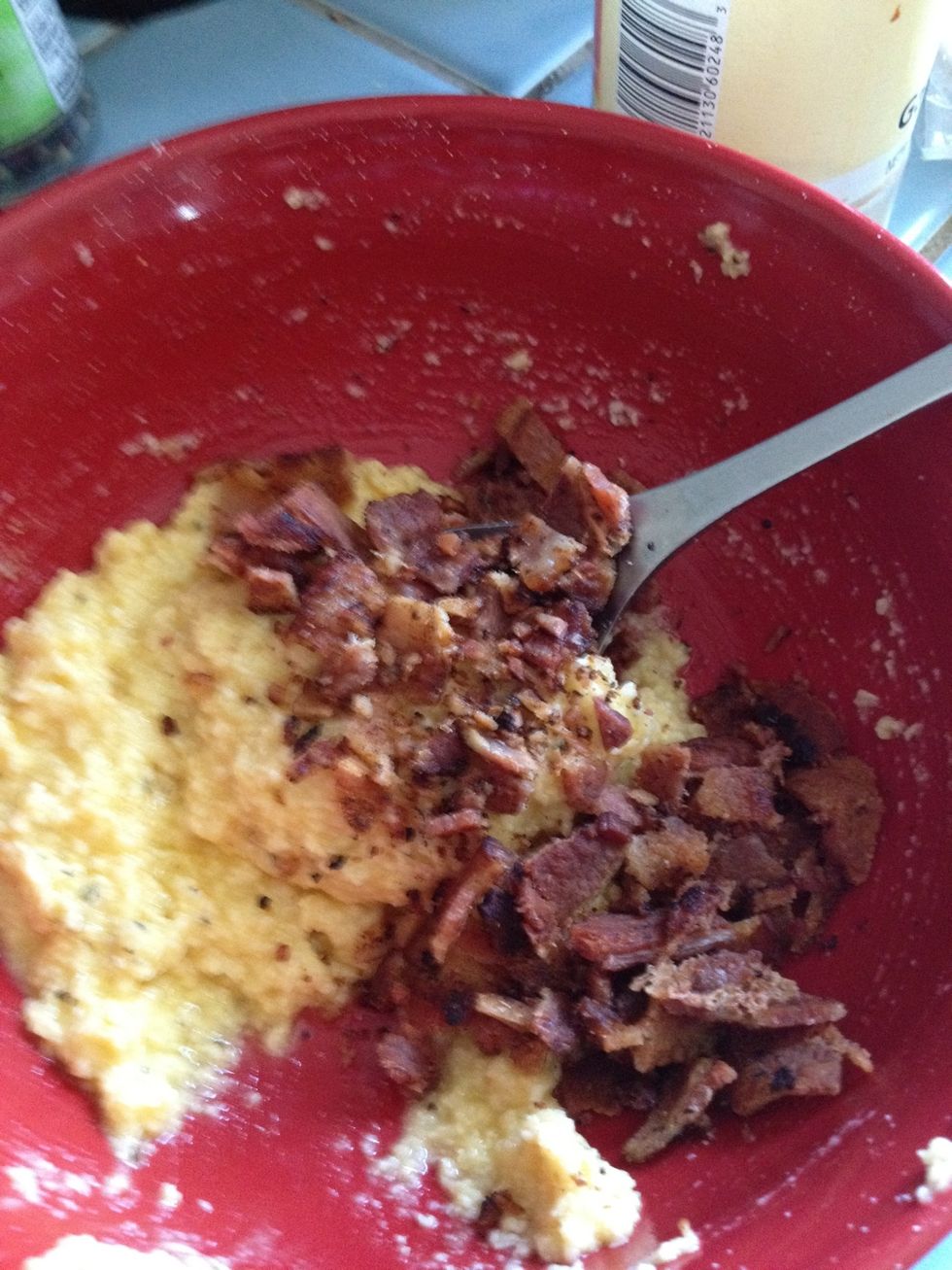 Add the bacon to the cheese-egg mixture and stir.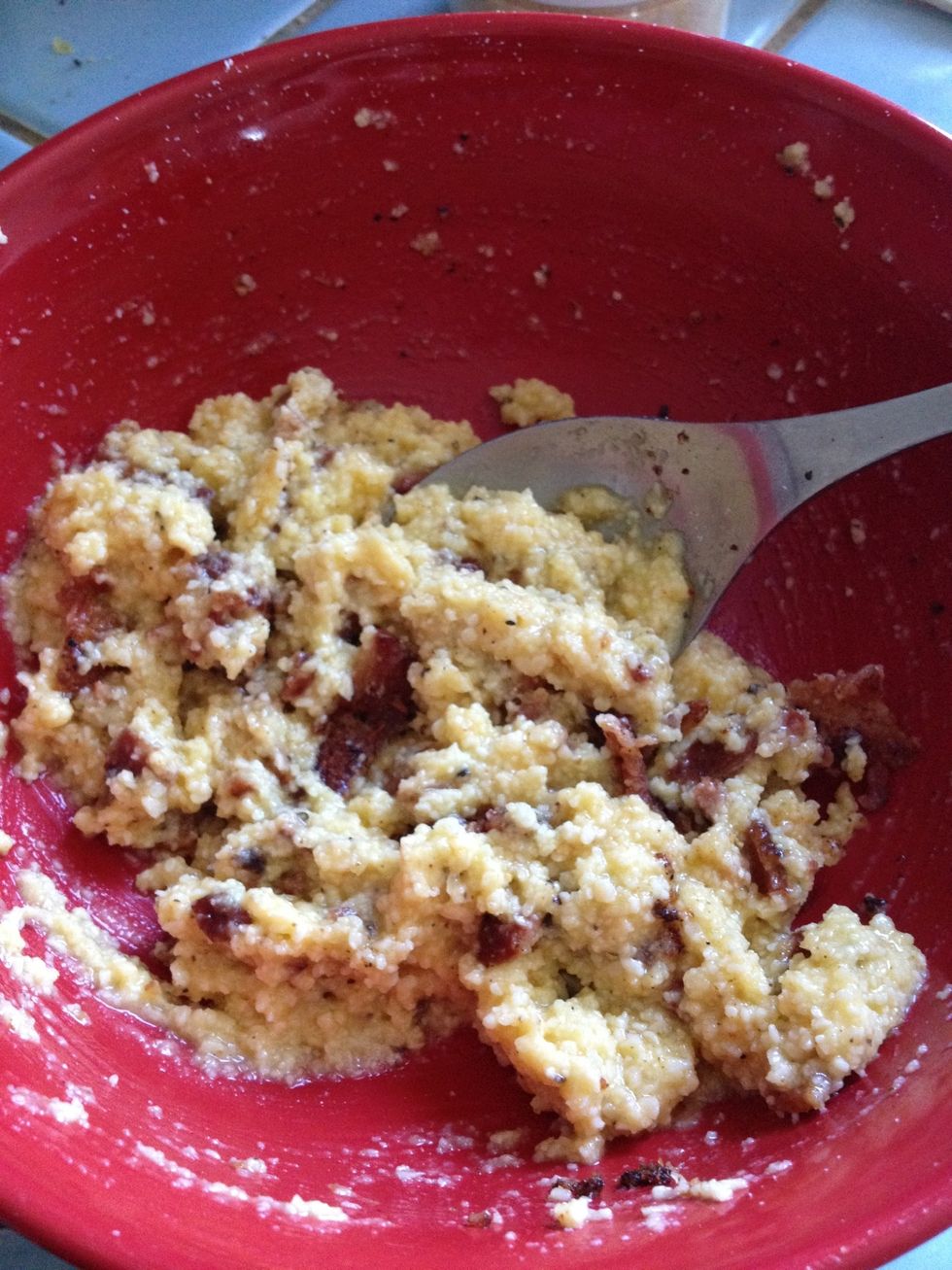 Until well mixed like this.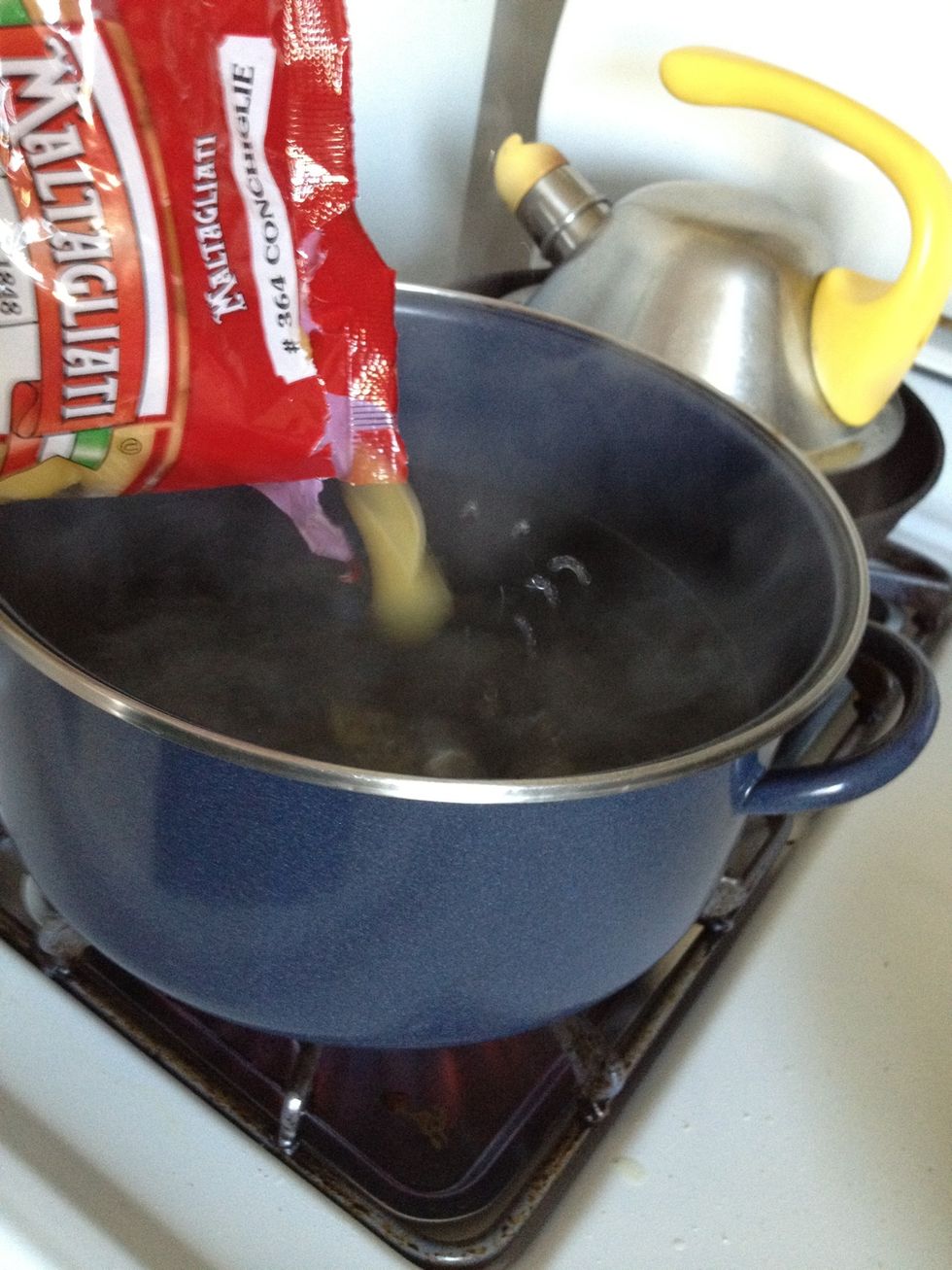 When the water boils, add your pasta (Just using one half bag here). You can use any type - I'm using shells because I like the way the bacon goes into the little pockets. Fettuccine is also used.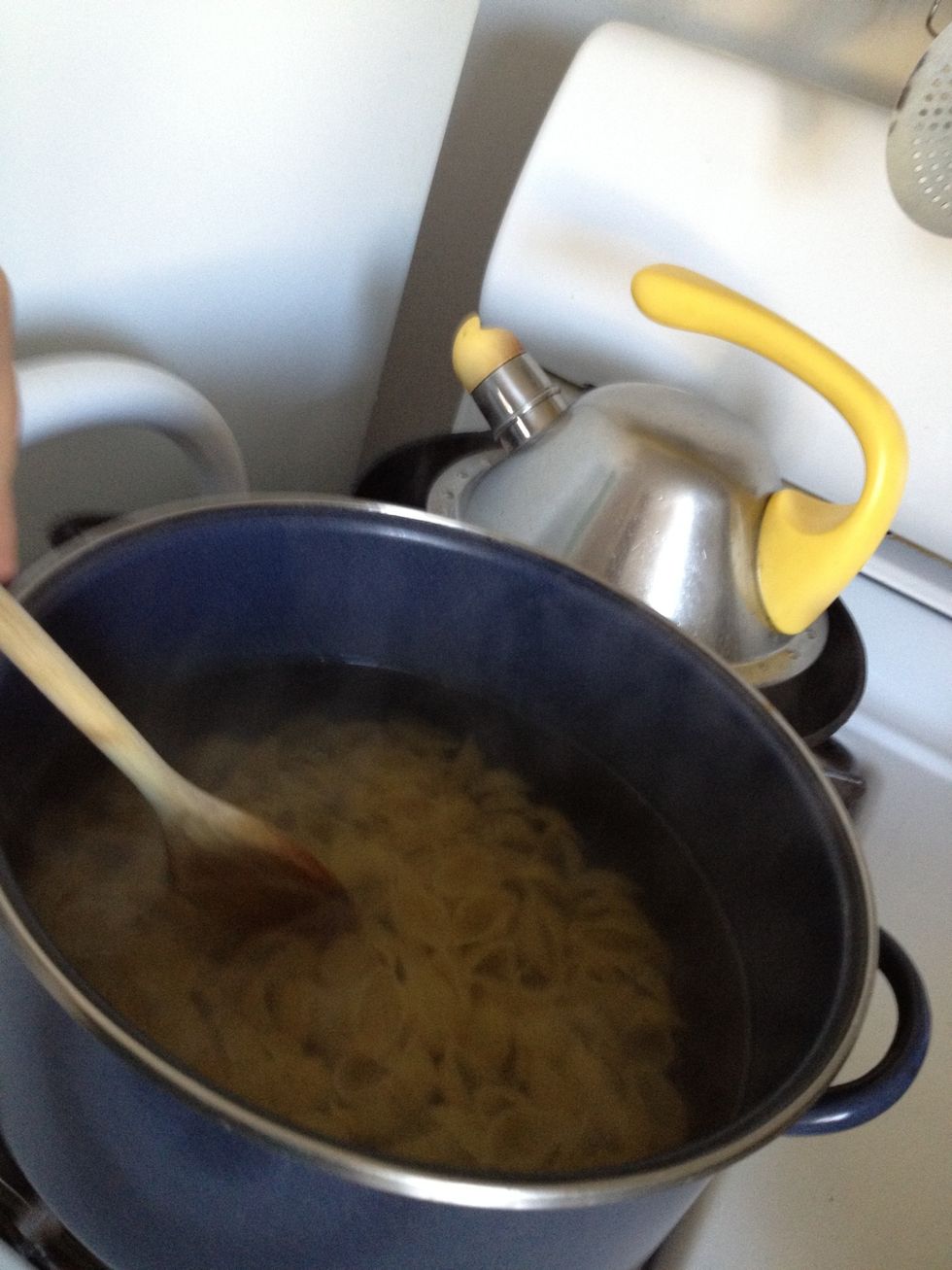 Stir pasta.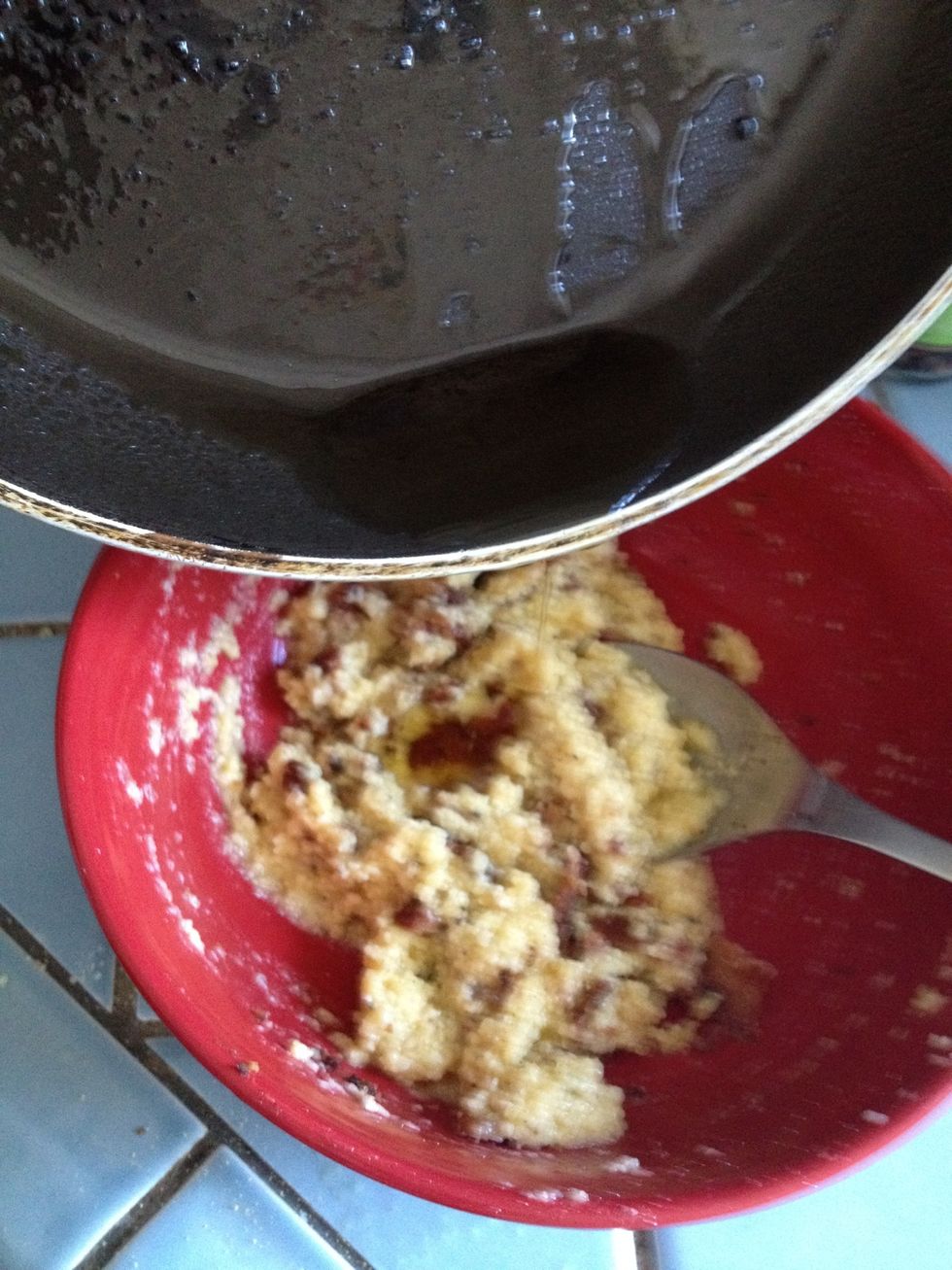 Drop a tiny bit of the cooled bacon drippings to the cheese-egg mixture. Make sure the bacon grease has cooled down so you don't end up with scrambled eggs.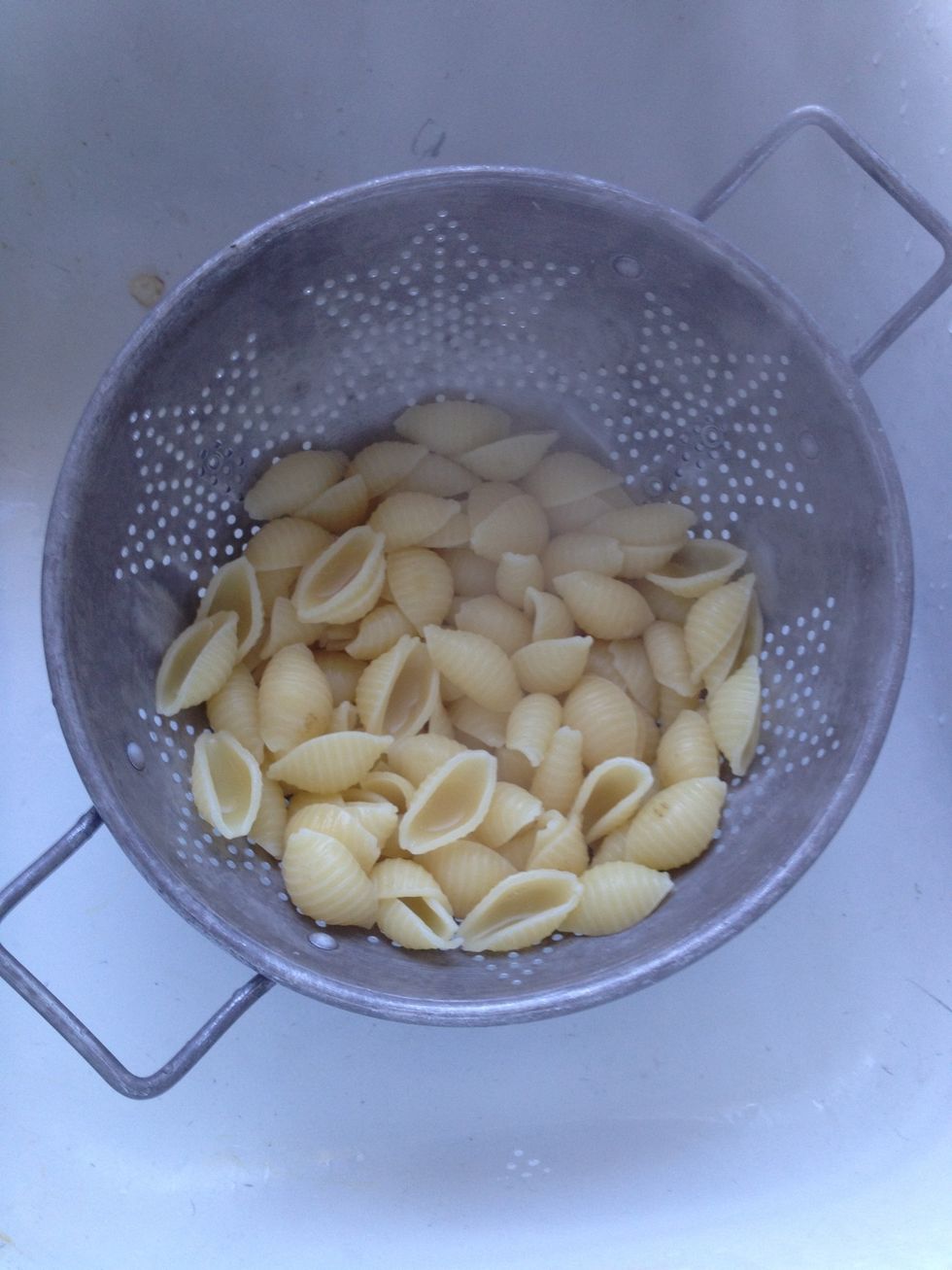 When pasta is done drain out the water.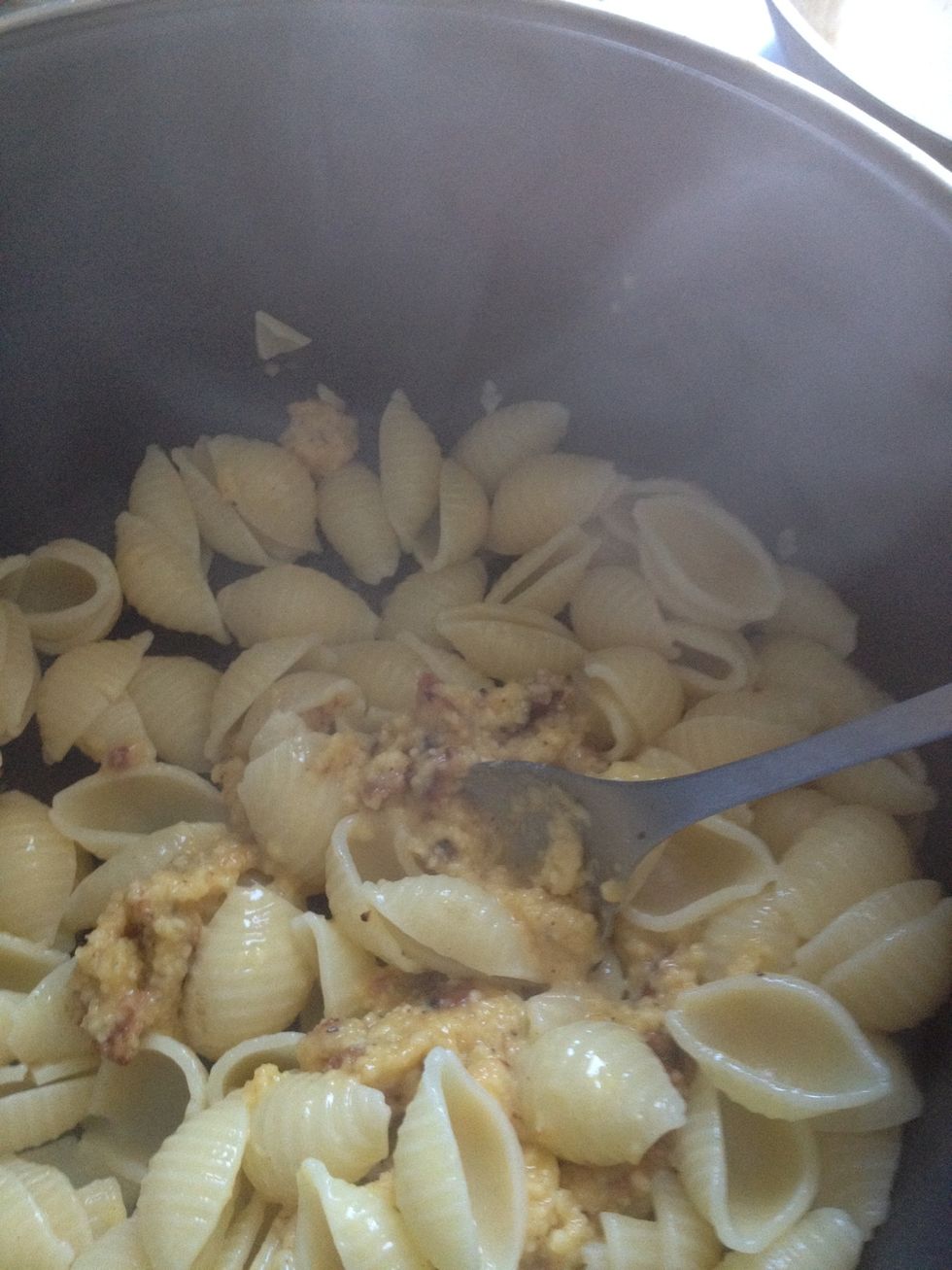 Here's where you need to move fast… Return the pasta to your pot and quickly add in the cheese-egg- bacon mixture and stir rapidly. The heat of the pasta cooks the mixture into creamy deliciousness!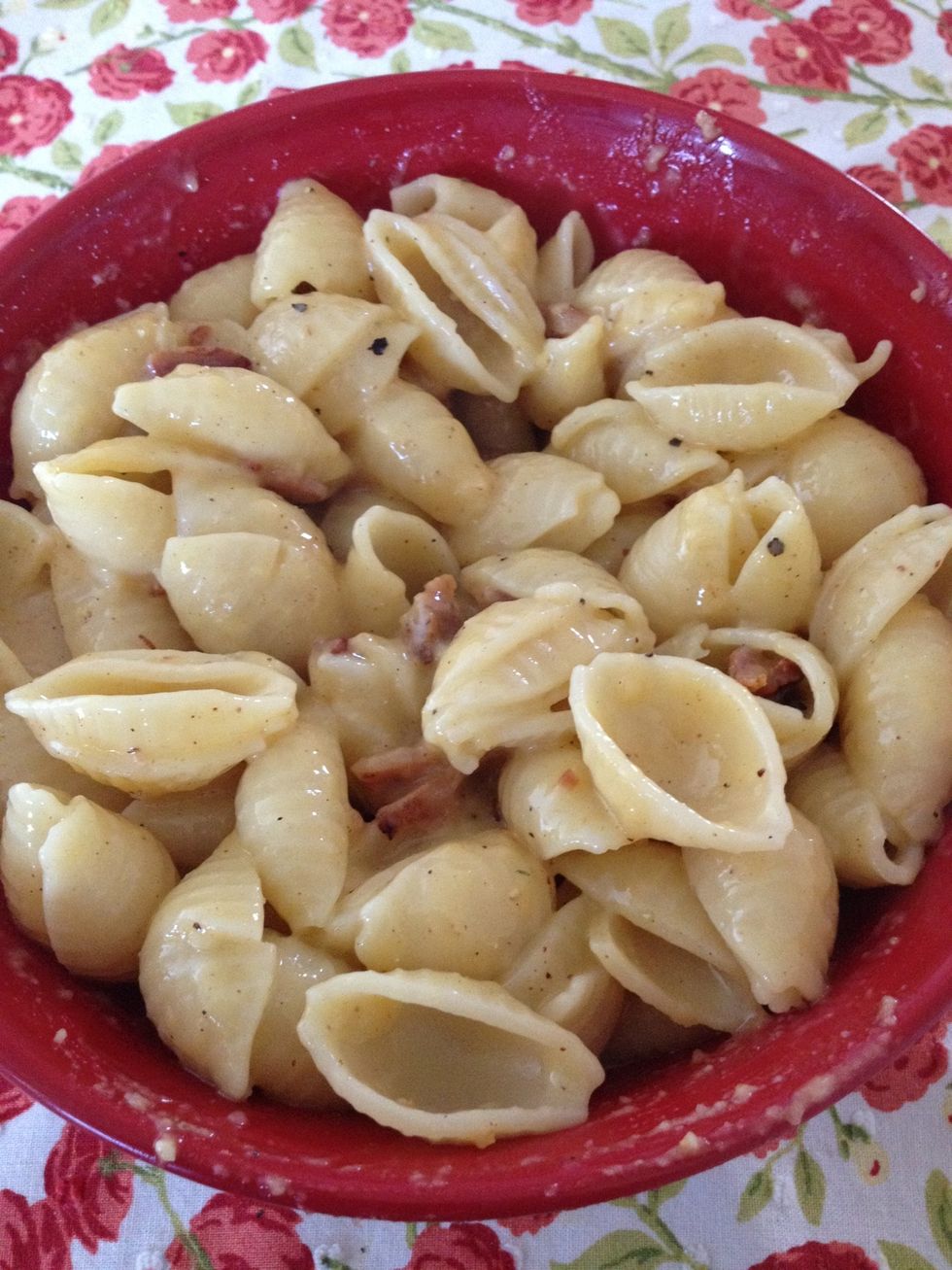 You're all done! So fast and easy and so yummy! Enjoy!
1.0 Egg
2.0 Bacon
Grated Parmesan Cheese
Pasta
Felicia Gustin
I love to create! All kinds of things. Food, crafts, jewelry, art, photos, theater, events, history, social justice. My proudest creation is my daughter!