How to cook pasgetty azonya (spaghetti lasagna)
Spaghetti Lasagna is a favorite in our home. The great tastes of spaghetti and the one dish ease of lasagna, in a quick and easy way. Perfect for a pot luck or a quick family dinner.
40
This dish can be made vegetarian by replacing the meat with veggies. Usually I would add lots of vegetables to my meat but I threw this together last minute and didn't have much to work with.
I didn't think to make a guide till I was already cooking this. The measurements I used are estimations because I don't really measure anything. Tweak it for your own tastes and family size.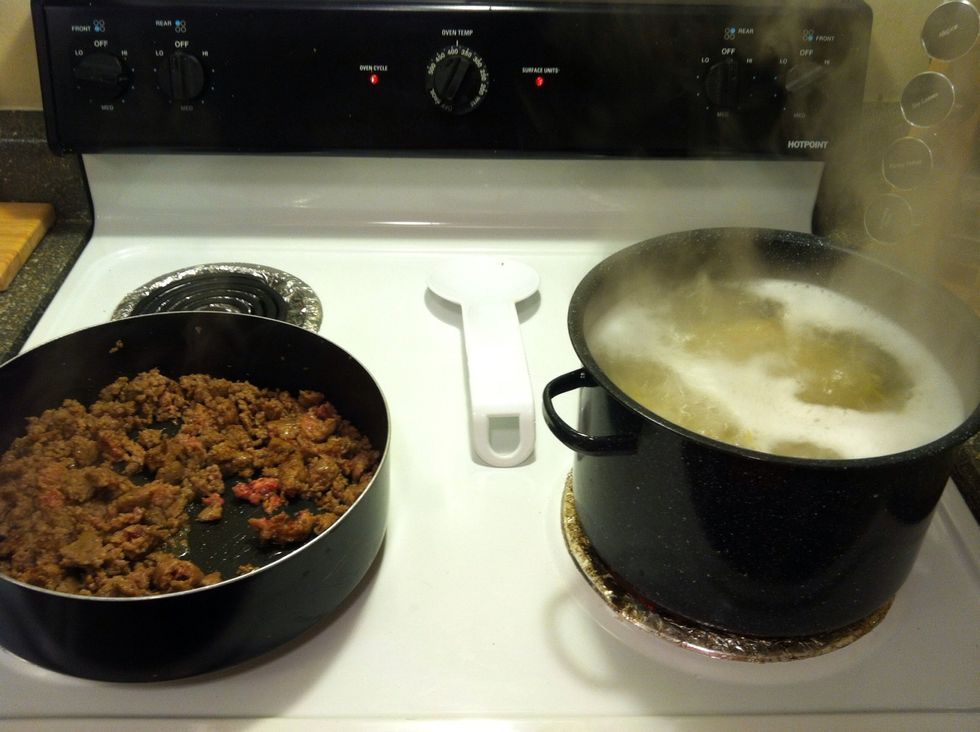 Boil your spaghetti and brown your meat. This is only one pound of meat, I should have used two. I used Italian sausage, but a mix of meats tastes great in this. Ground turkey is good also.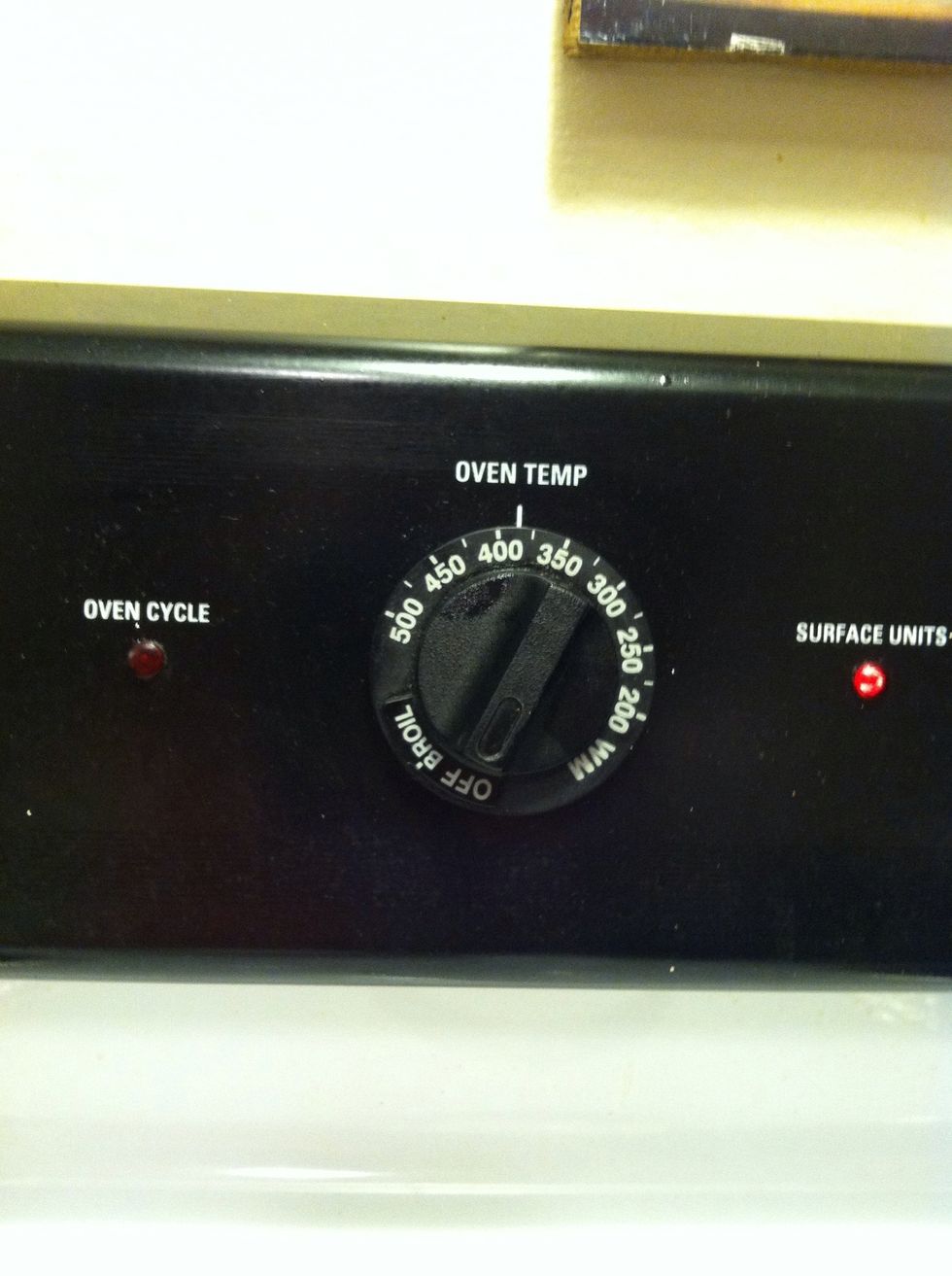 Preheat your oven to 375*f
It's alright if your meat is not completely cooked, it'll cook more in the oven. Set it aside.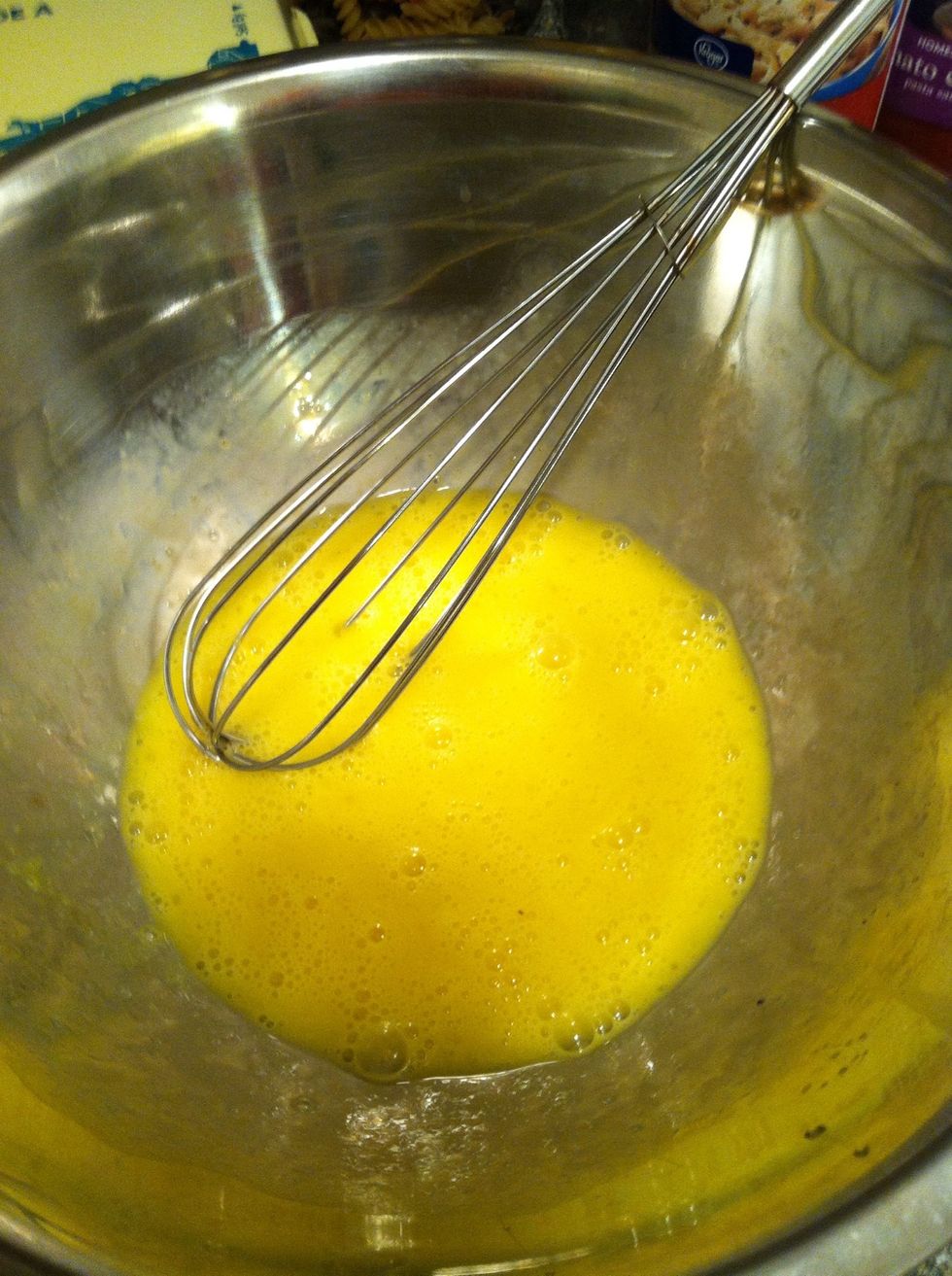 In a large bowl beat 4 eggs, or 2 eggs per pound if spaghetti.
Add about 1/2c of your cheese.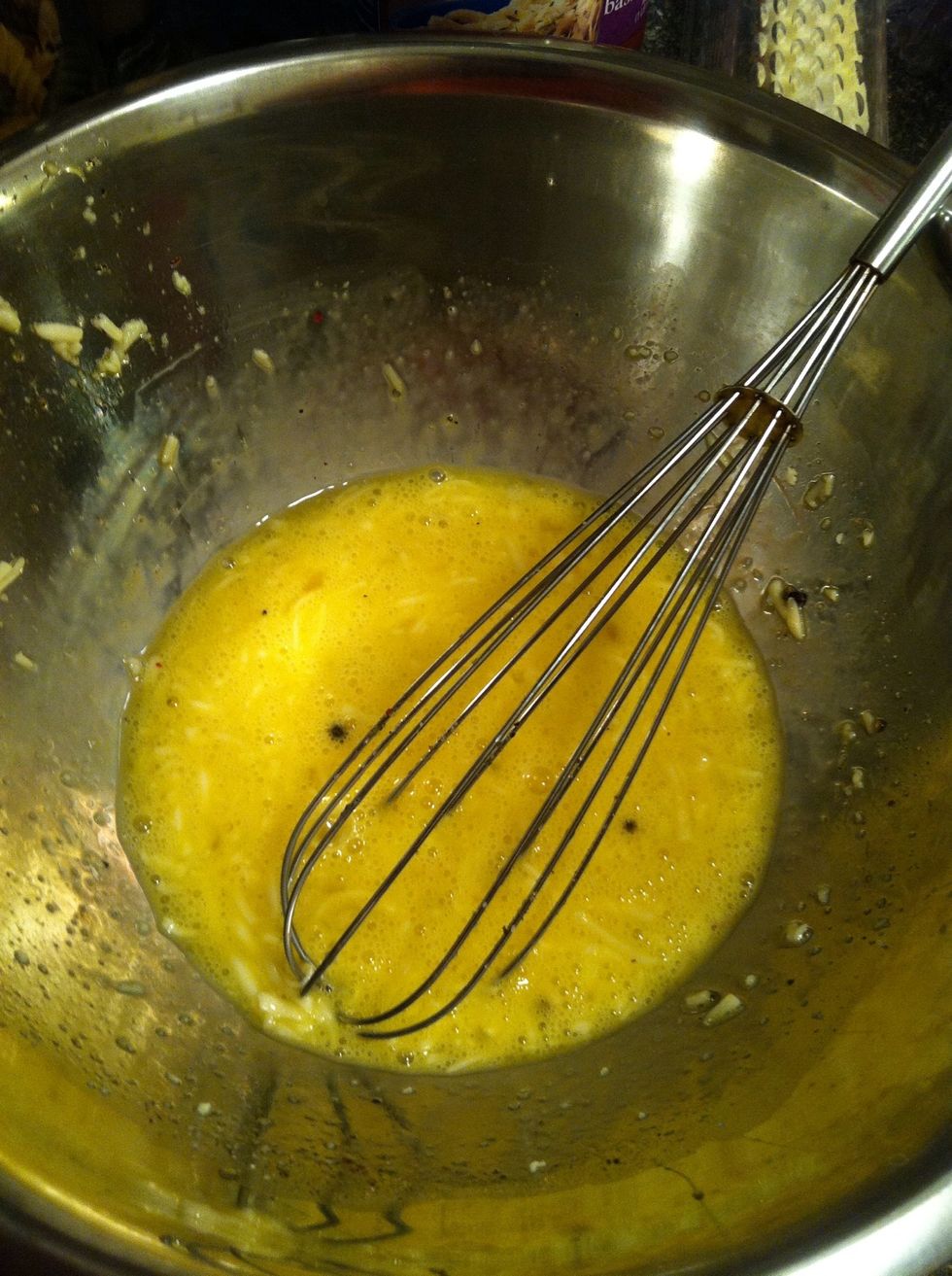 Whisk it together and add a little salt and pepper. Do not use the broken pepper grinder even though you see the crack... Trust me...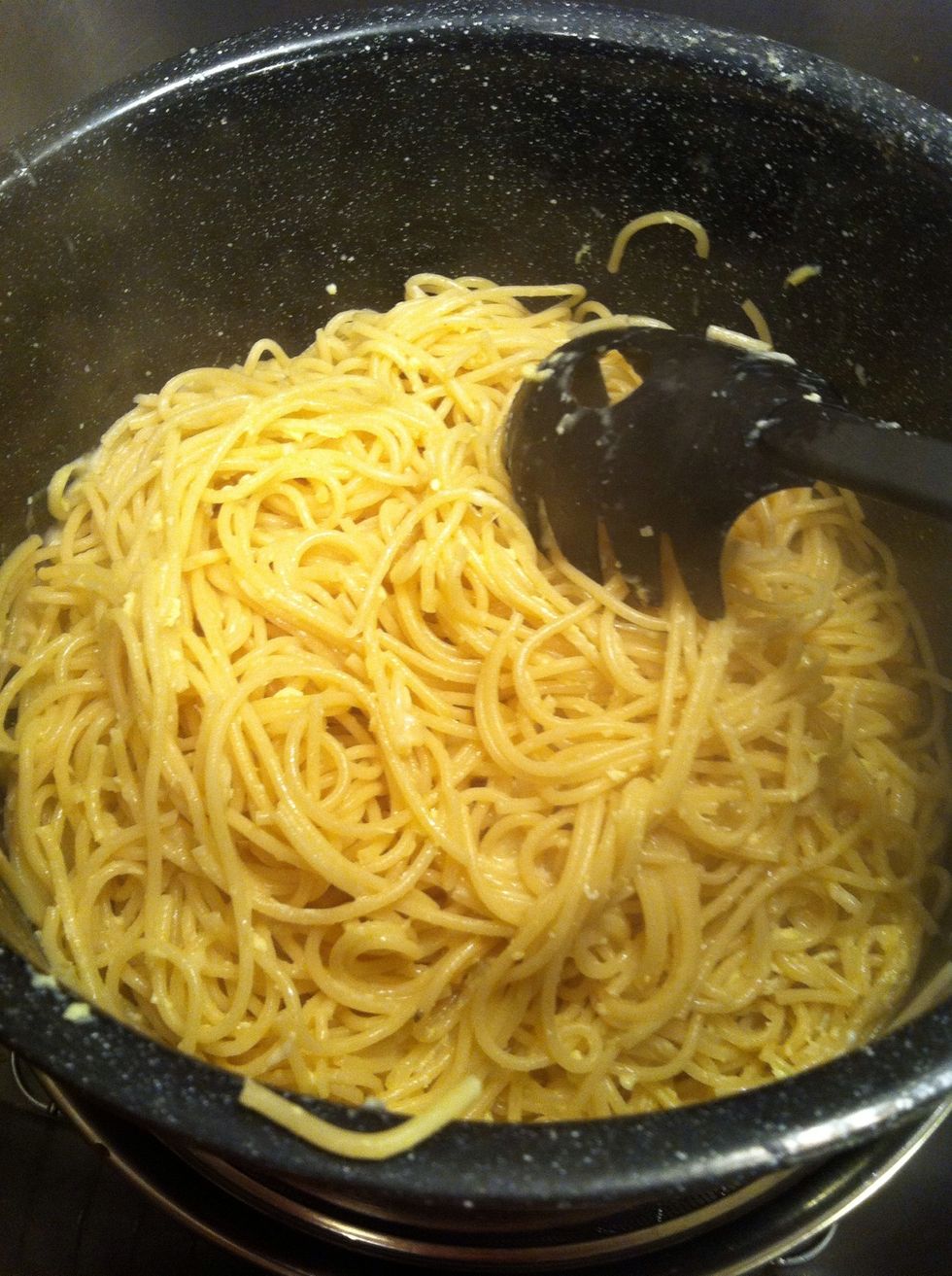 Drain your spaghetti, toss it in the egg mix, don't worry about it cooking the egg, you want the spaghetti to be warm to melt the cheese. If you are worried, rinse the spaghetti in cold water first.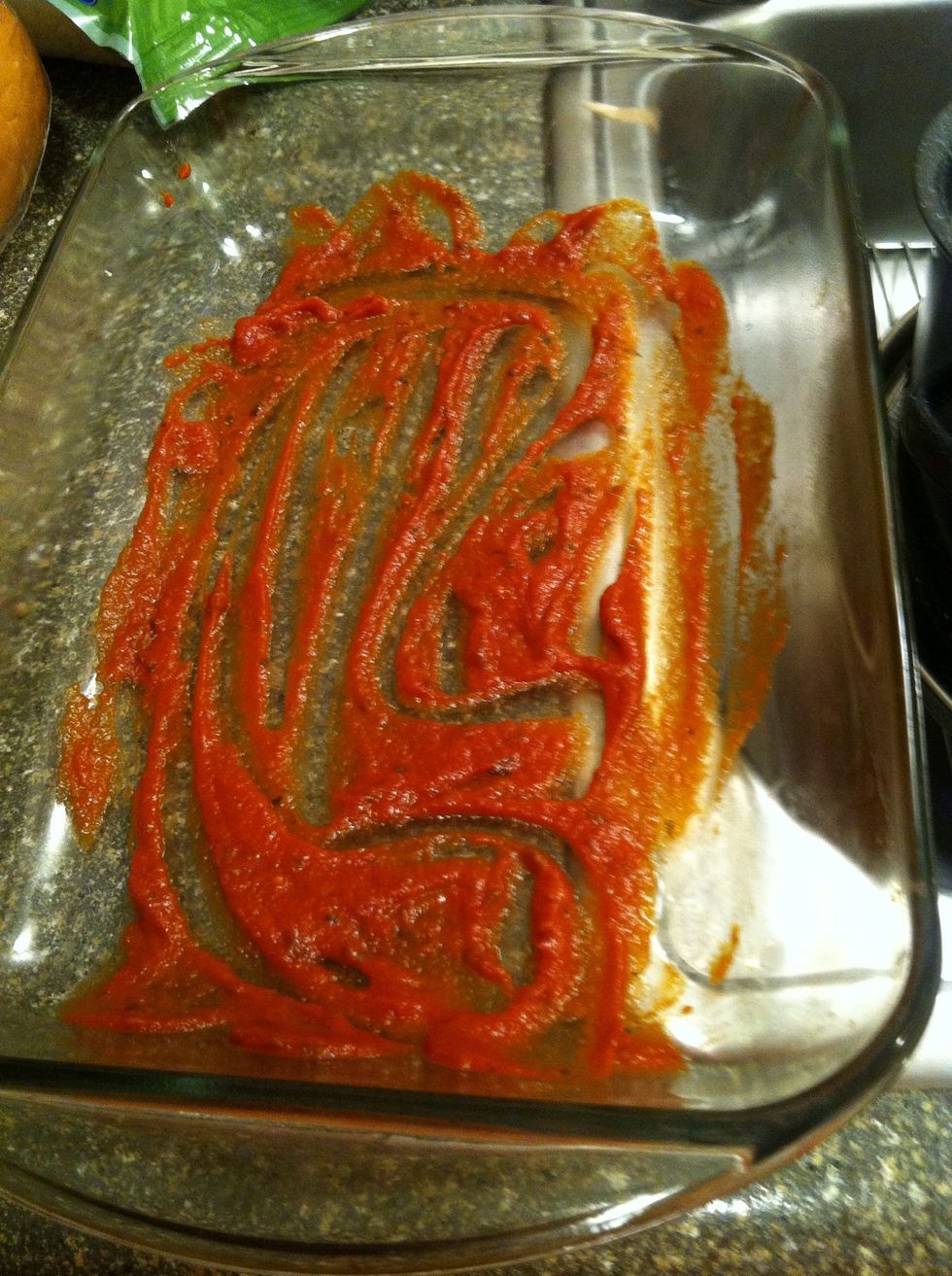 Add a thin layer of spaghetti sauce to the bottom of your 13x9 baking pan. Or appropriate size for your amount of spaghetti lasagna.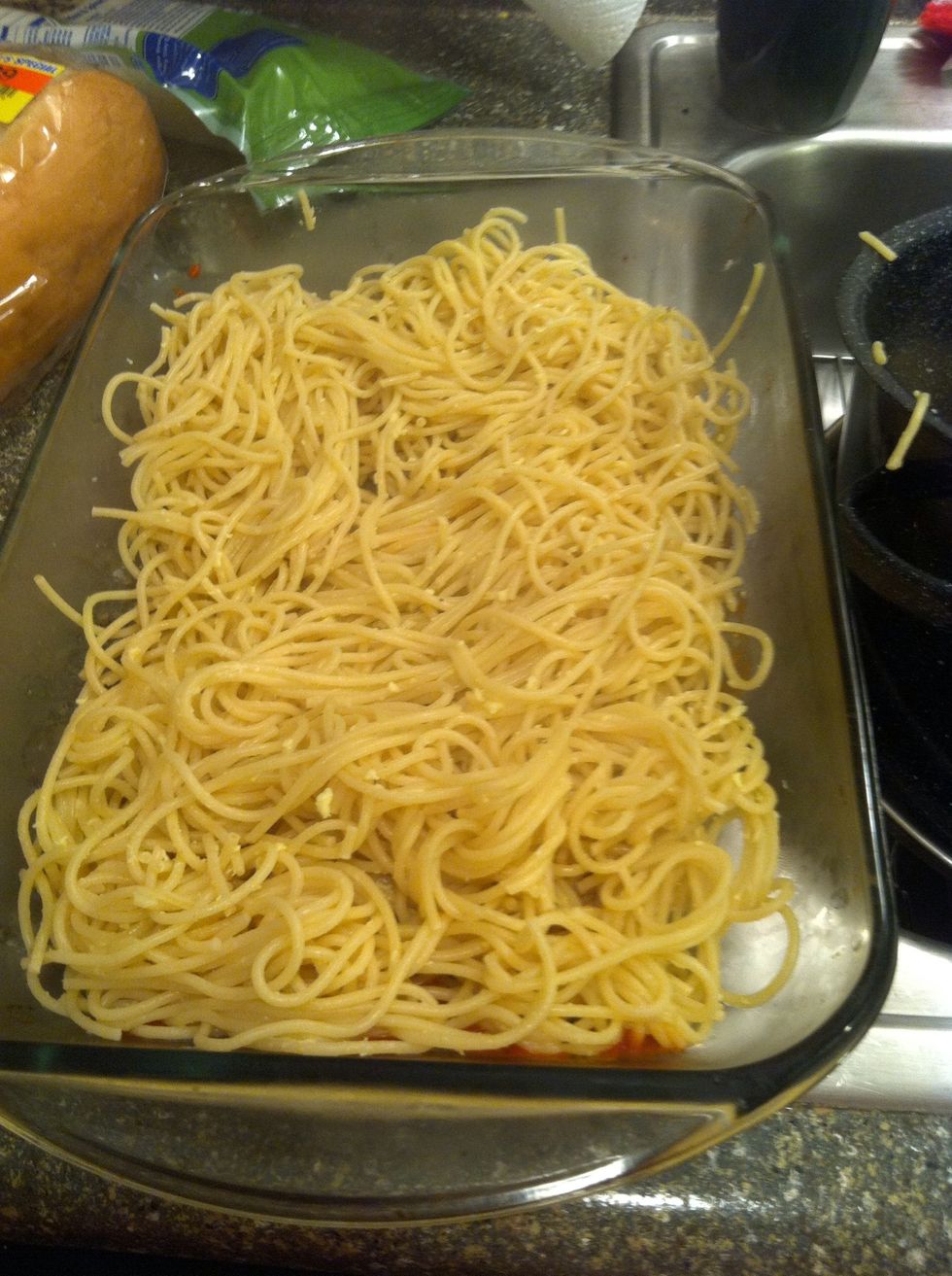 Add a layer of spaghetti mix. Don't worry if it looks like its not eggy enough. It will set up later.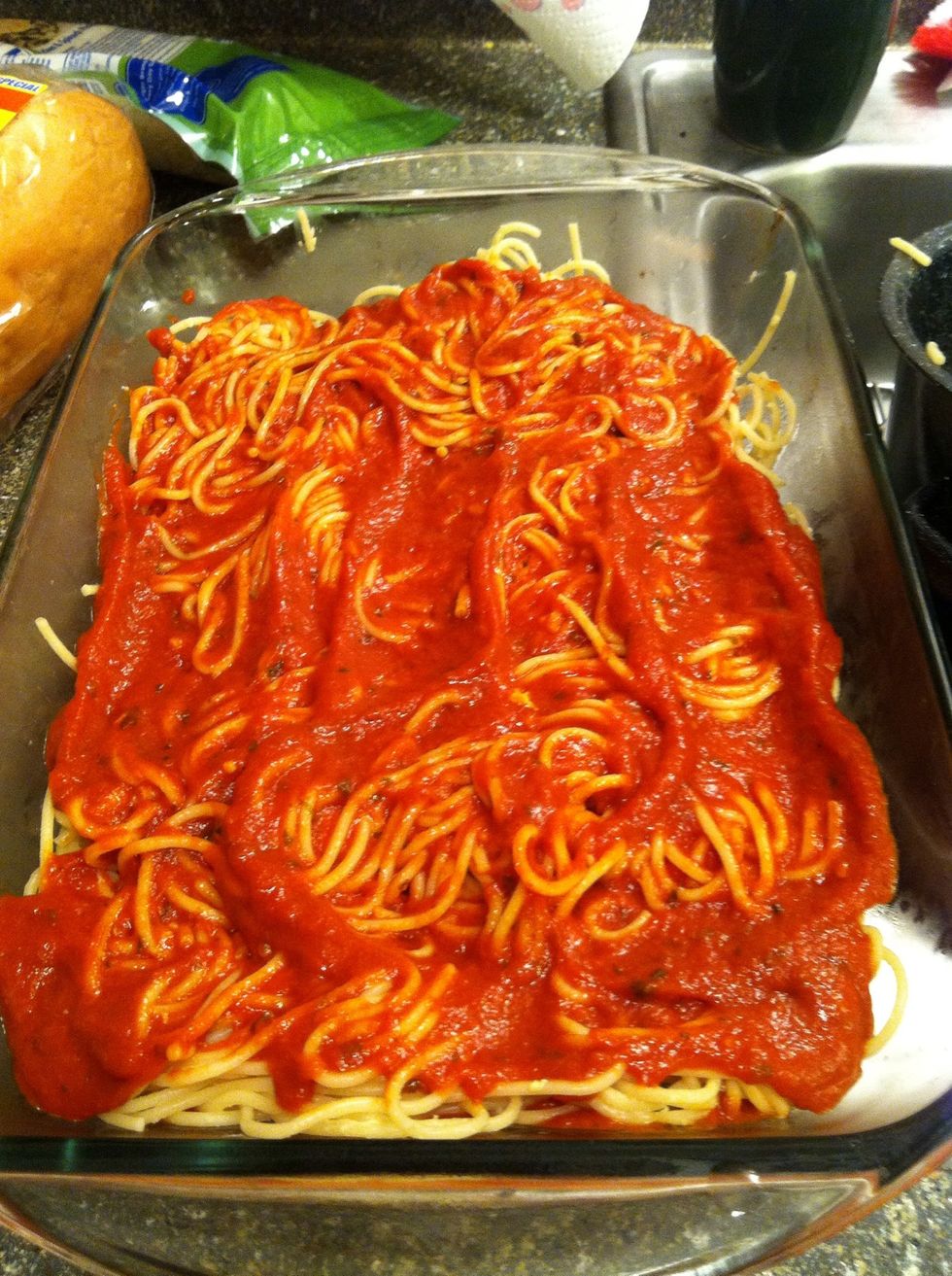 Add 1/2 jar of red sauce.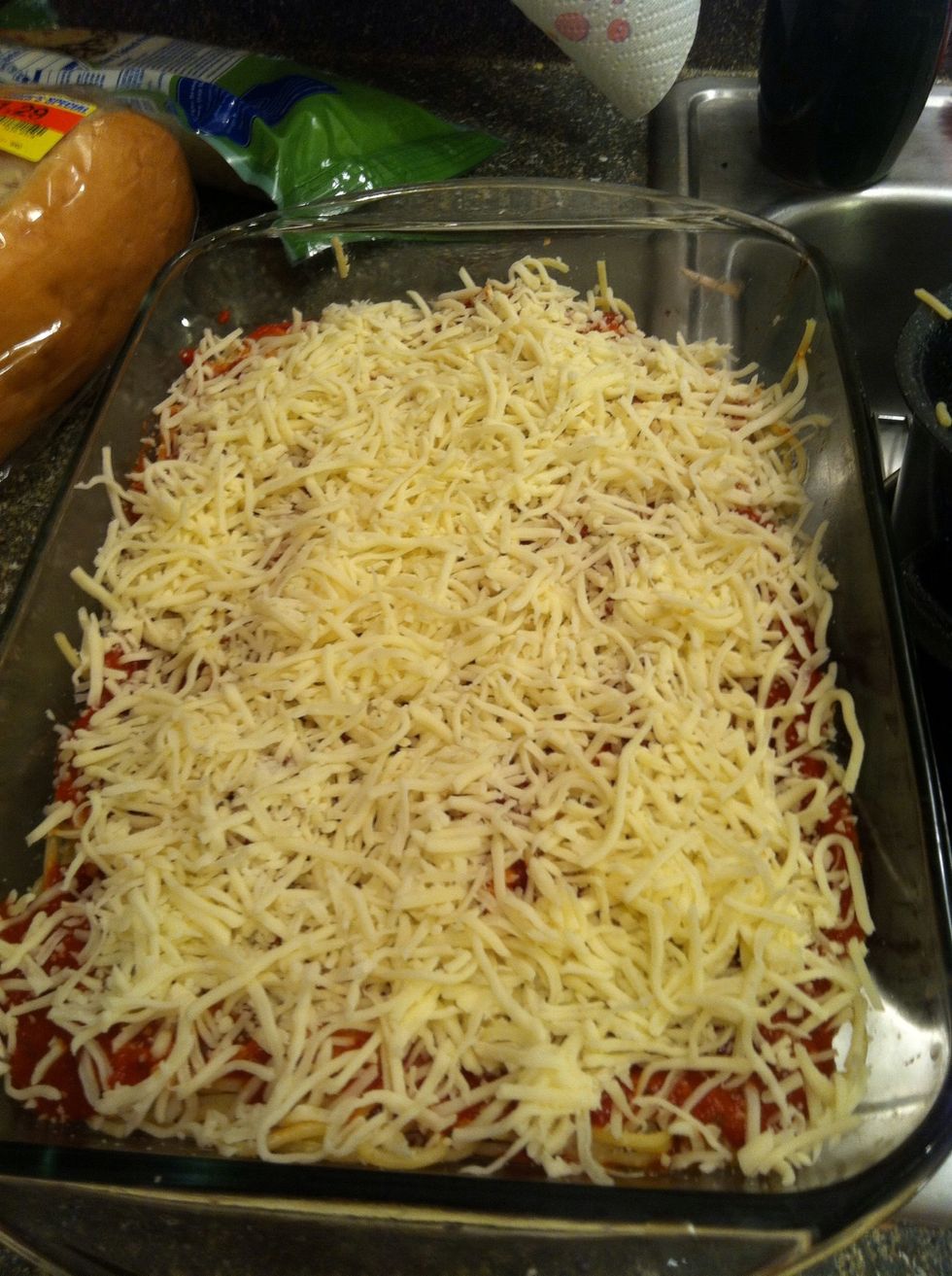 Add a generous layer of cheese.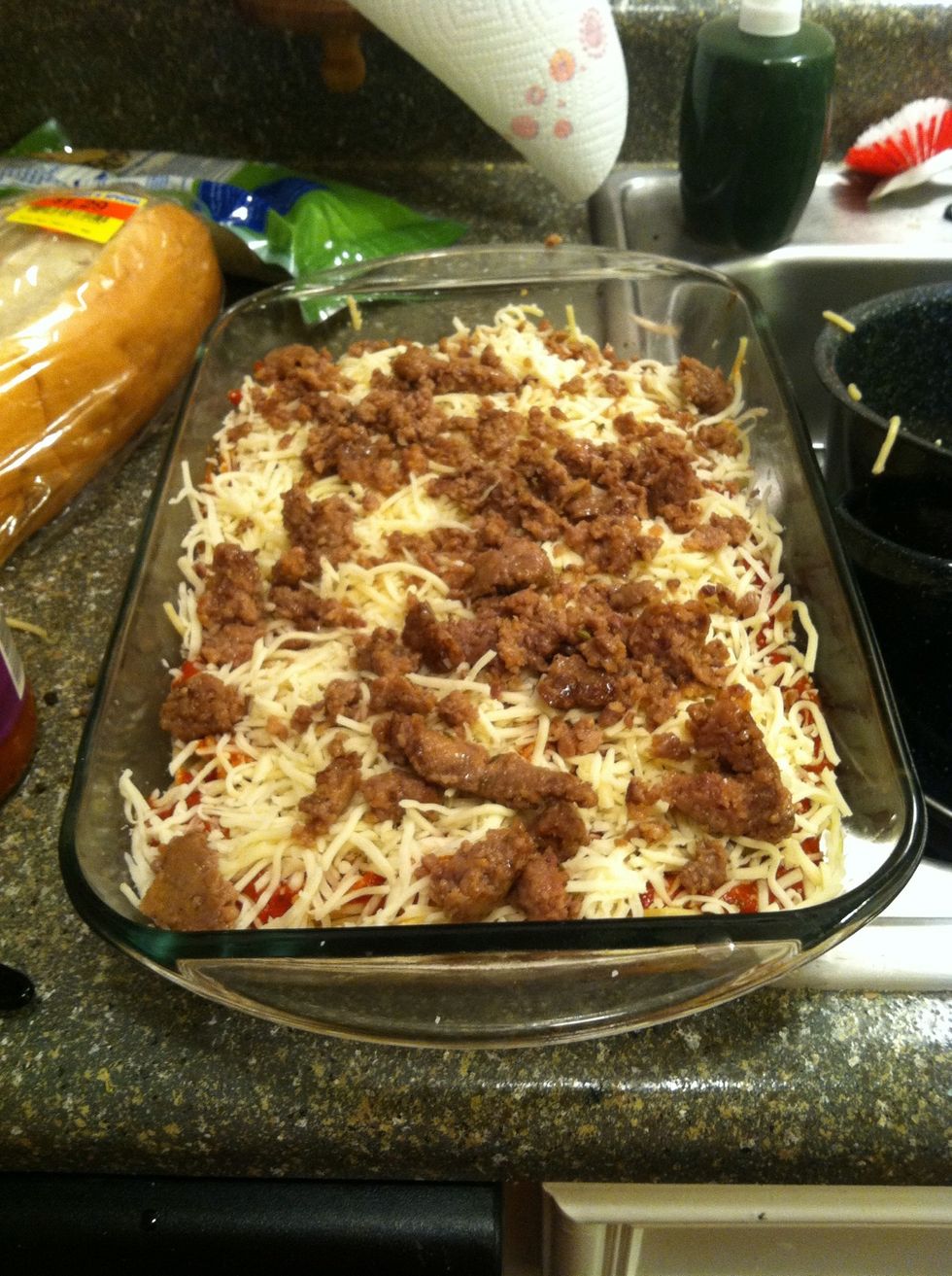 Add meat and/or veggies. See why I should have used more lol.
My pictures for this step got mixed up. Add 1/2 of the alfredo sauce, Add more spaghetti, Red sauce, cheese and meat.
Cover with the remaining Alfredo and shredded cheese.
Bake about 30 minutes.
Let it sit about 30 minutes to set up. It's a great dish to bring to a potluck. Cut up and serve.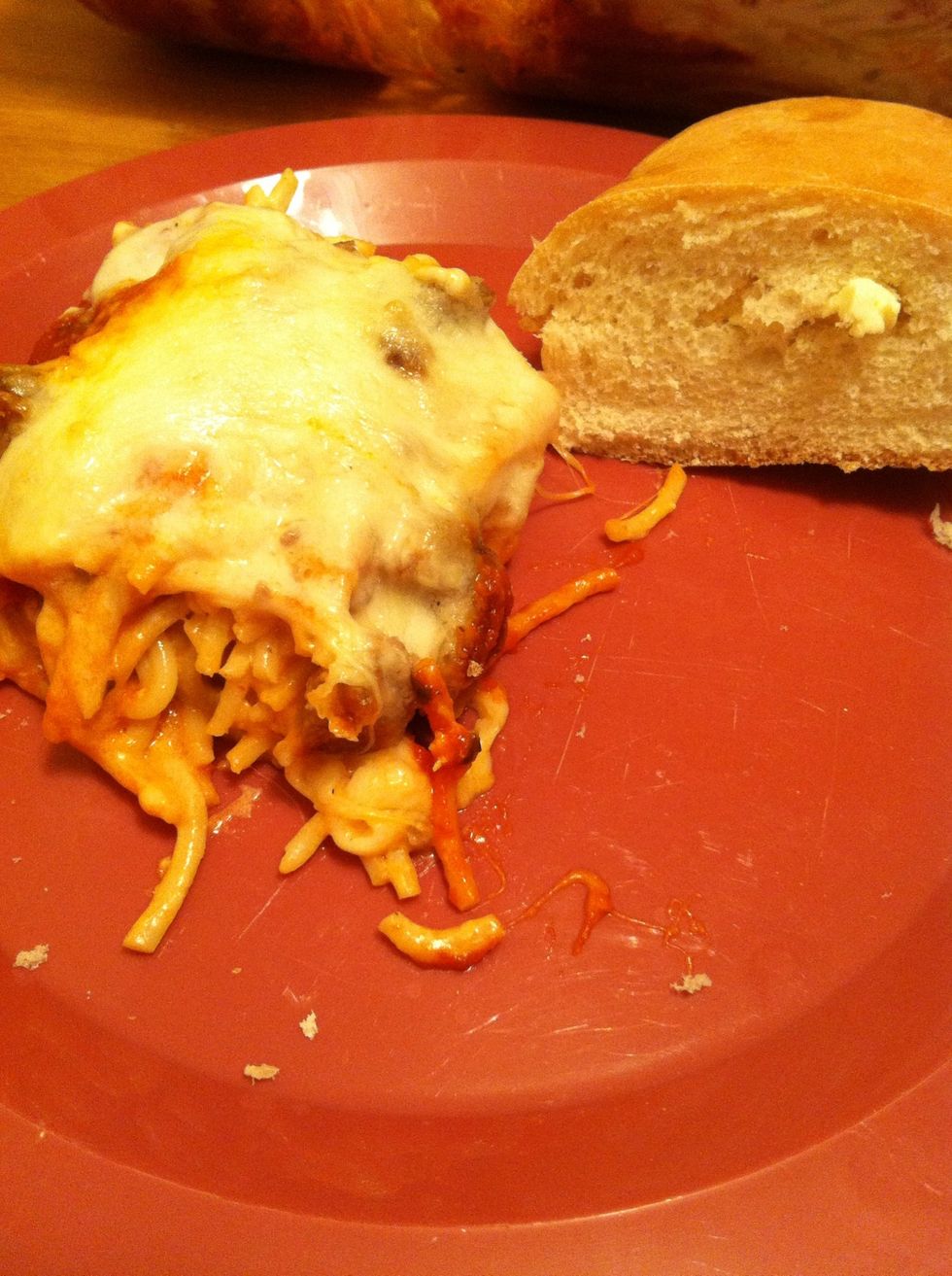 Yuuuum!
2.0lb Spaghetti
2.0lb Ground meat
4.0 Eggs
2.0lb Shredded mozzarella cheese
1.0 Jar spaghetti sauce
1.0 Jar Alfredo sauce
Optional veggies
Optional spices
Rane Body Decor
I love finding new ways of doing the same ol' thing. Making things is my passion. \nFollow me for food, crafts and tips on an assortment of things.