Cook Parmesan "Merengue" Capped Salmon
103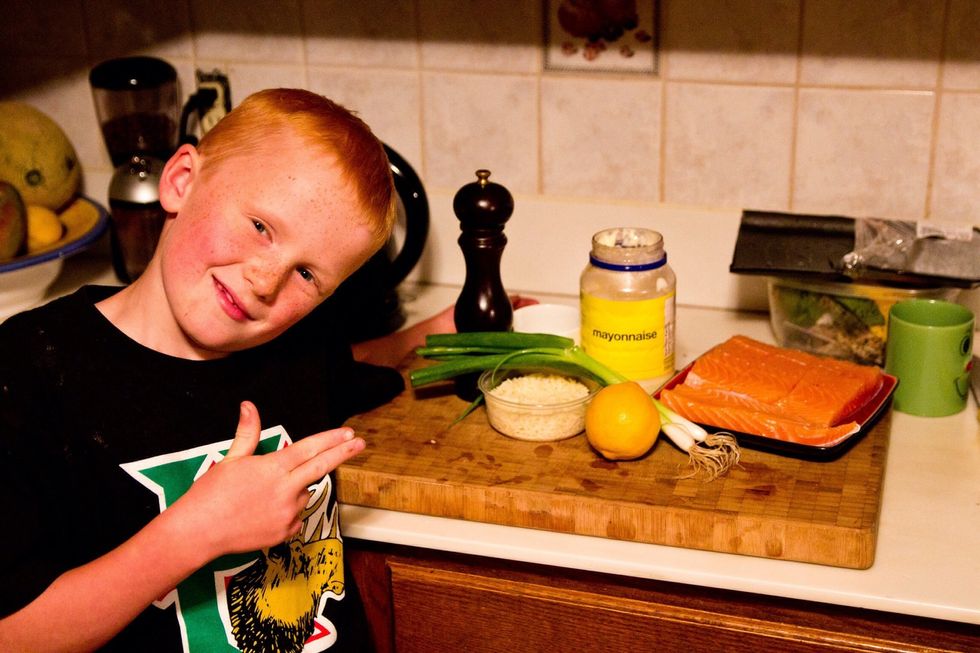 Get all your ingredients and your sous chef together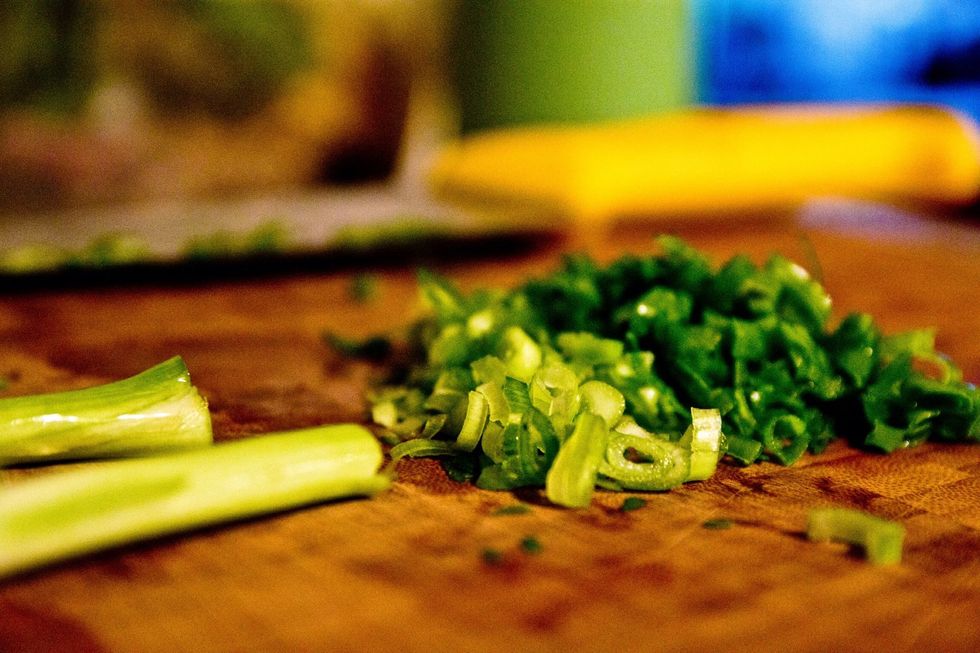 Chop the green onions.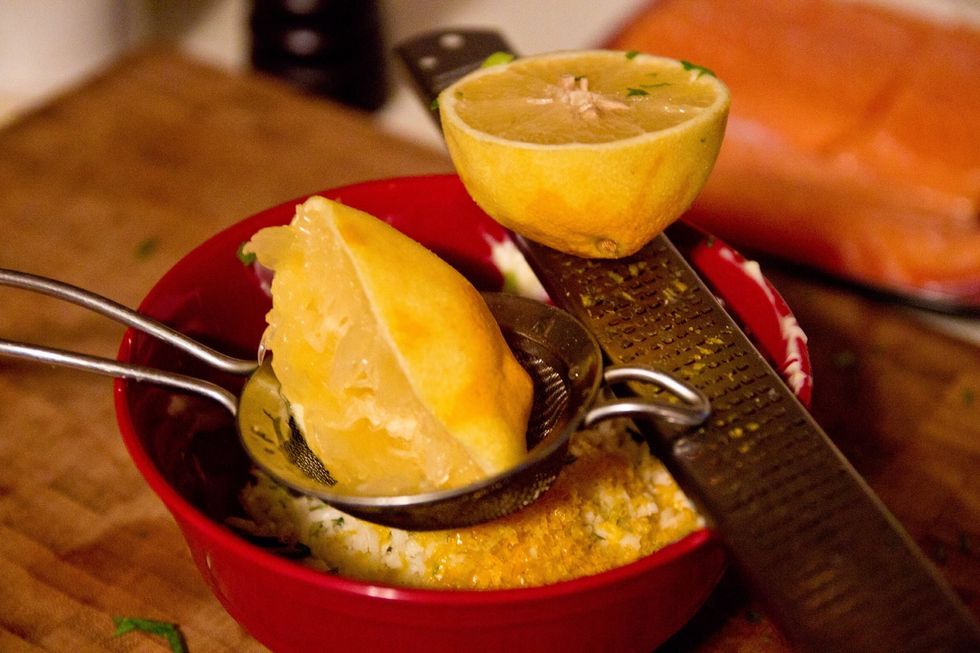 Zest and juice the lemon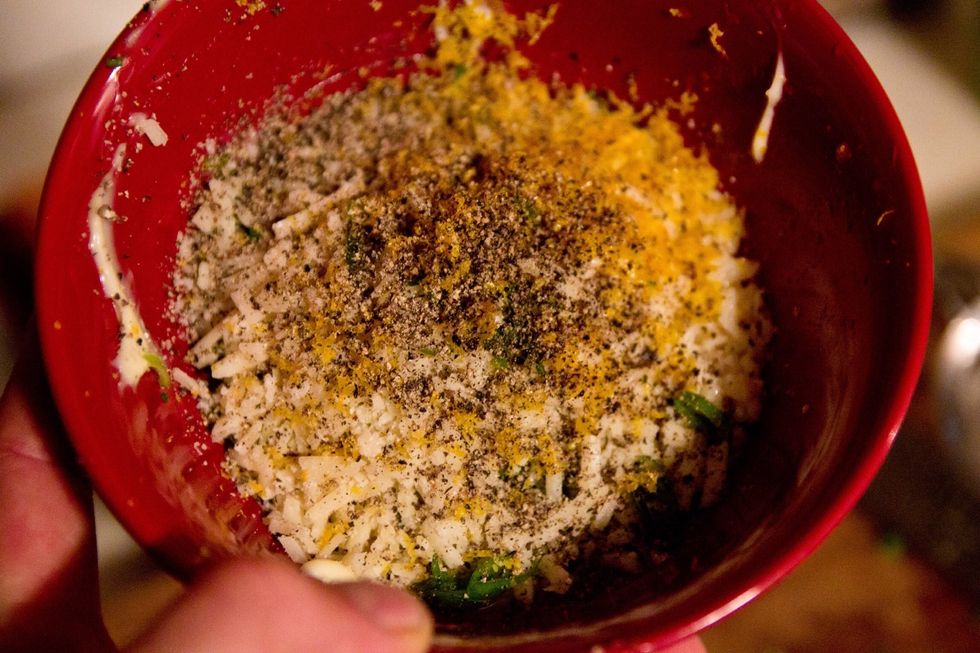 Mix all the ingredients together. Well all except the salmon ya silly. Add as much salt and pepper as you like. I love fresh cracked pepper, so I use about a teaspoon to the mixture, use less salt.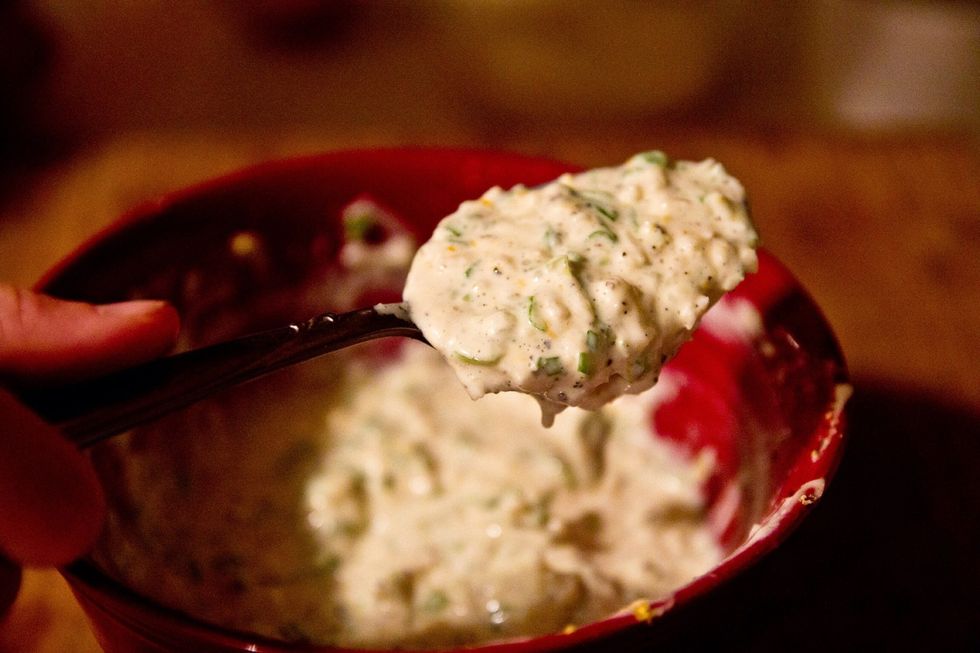 I used cheap mayo so it's a bit runny but you get idea if what it should look like.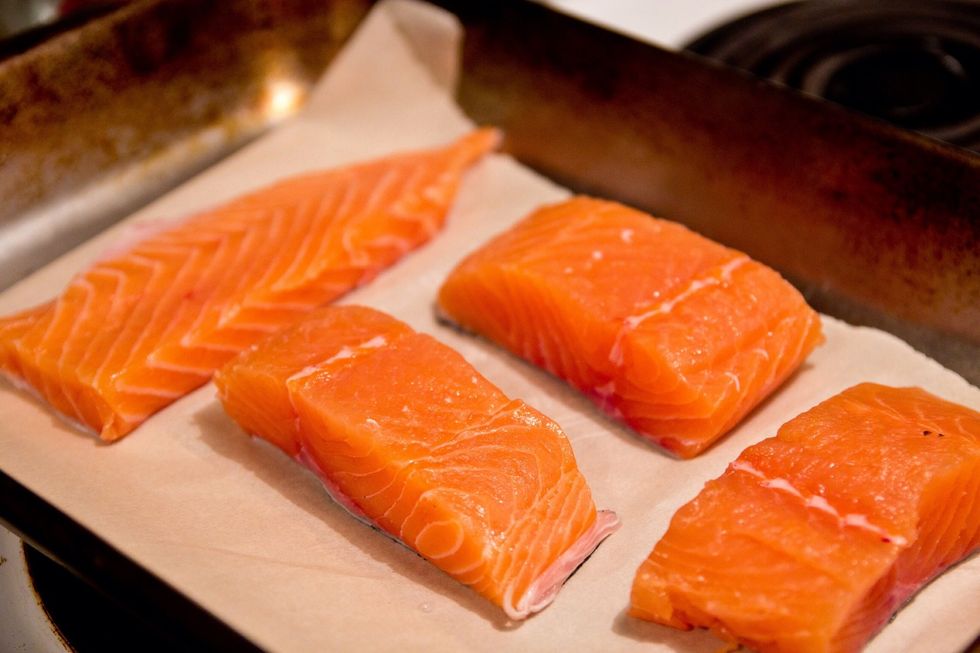 Lay out the salmon on a baking sheet with parchment. The parchment make clean up south easier.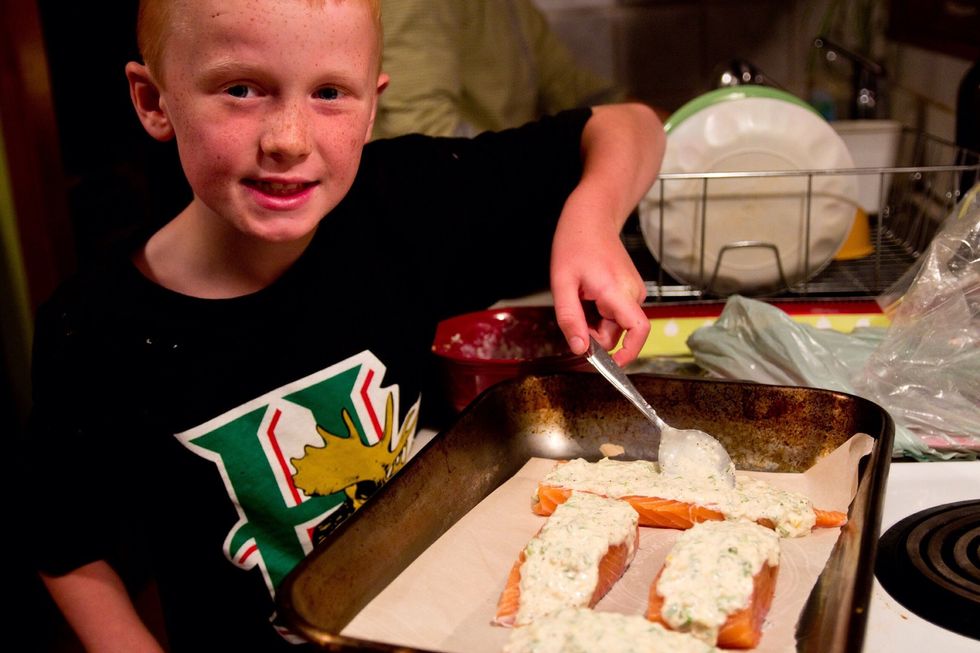 Have your assistant top the salmon with your Parmesan mayo mixture.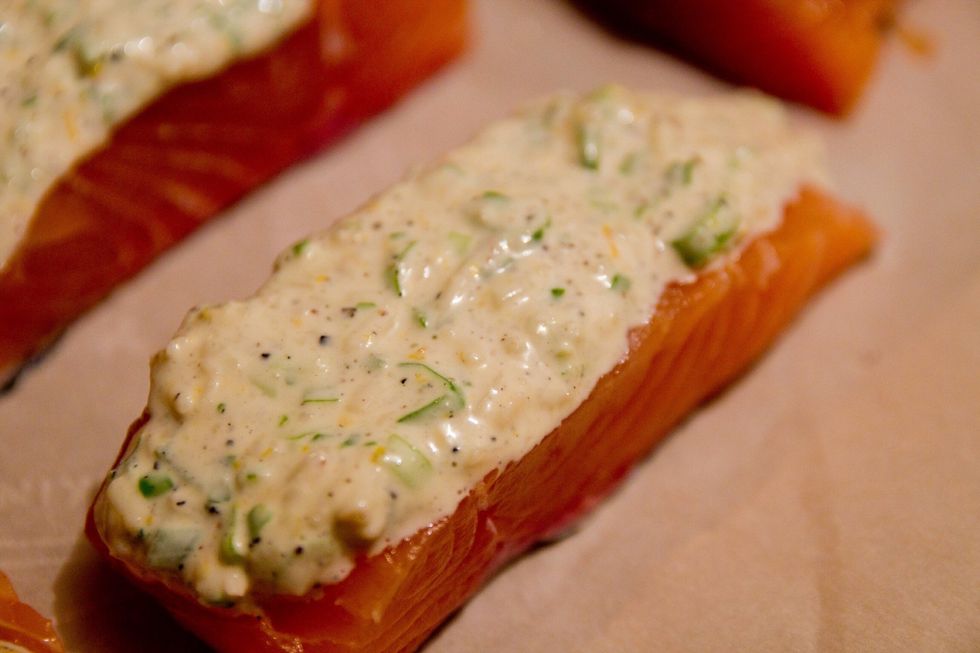 Looks good.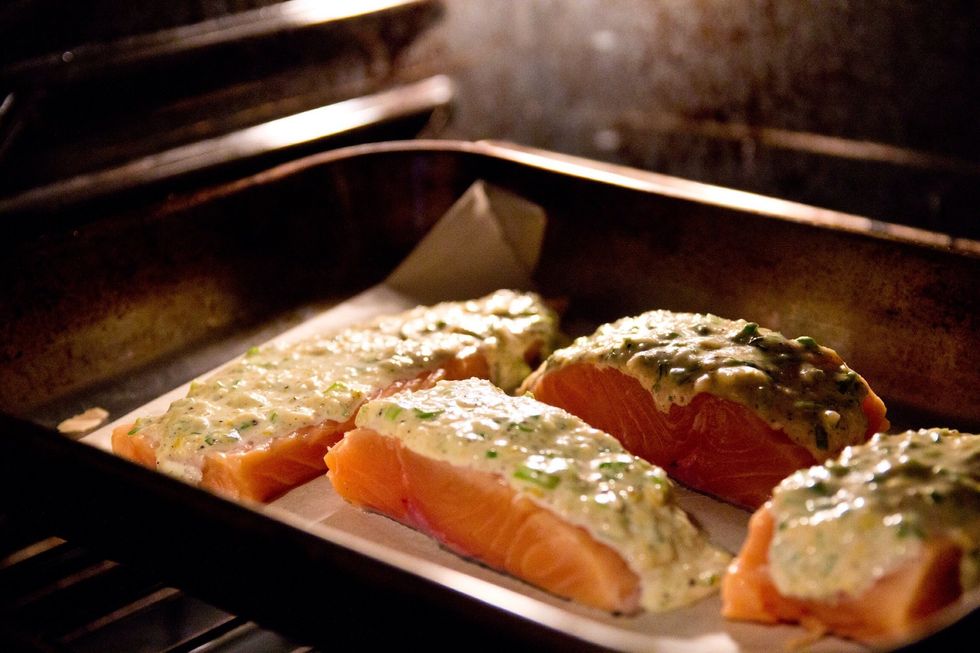 Into the oven.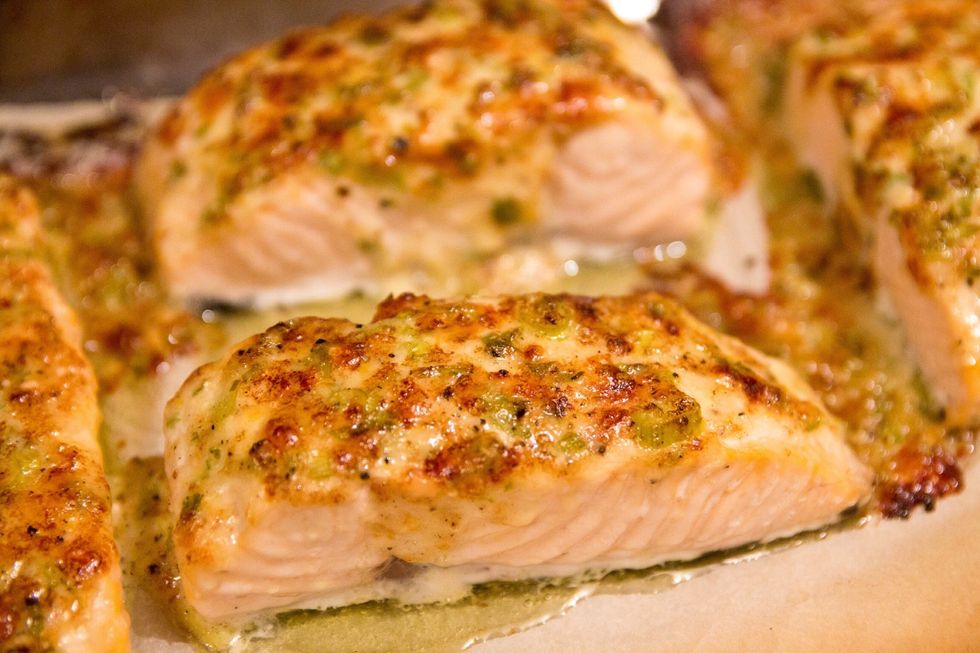 After only about 10 minutes we are done.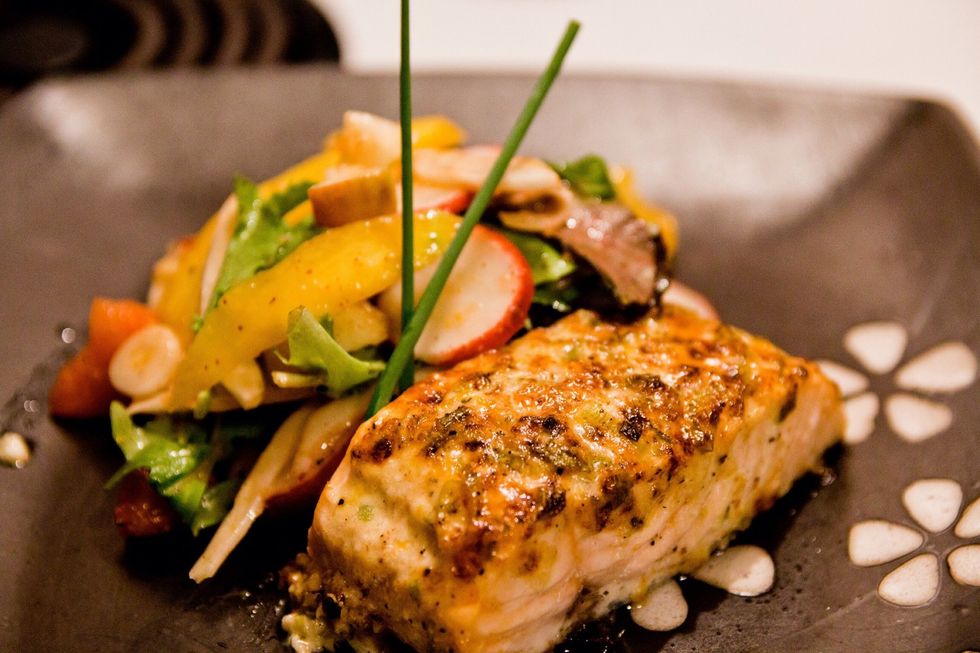 Pop it on a plate with any side your craving. We had ours with a nice fresh salad
Salmon
0.0c Mayonnaise
0.0c Shredded Parmesan
0.0 Lemon "zest and juice"
3.0Tbsp Green onions
Salt and pepper
Jody Wagstaff
Chef turned cable guy, feeding his lust for cooking by sharing tips and tricks on the interweb. The rest of my time is spent djing, ultimate and fatherhood