How to cook pappardelle with mussels
We love clams bur we haven't come around to cooking it ourselves. Until now, and it turned out really well.
244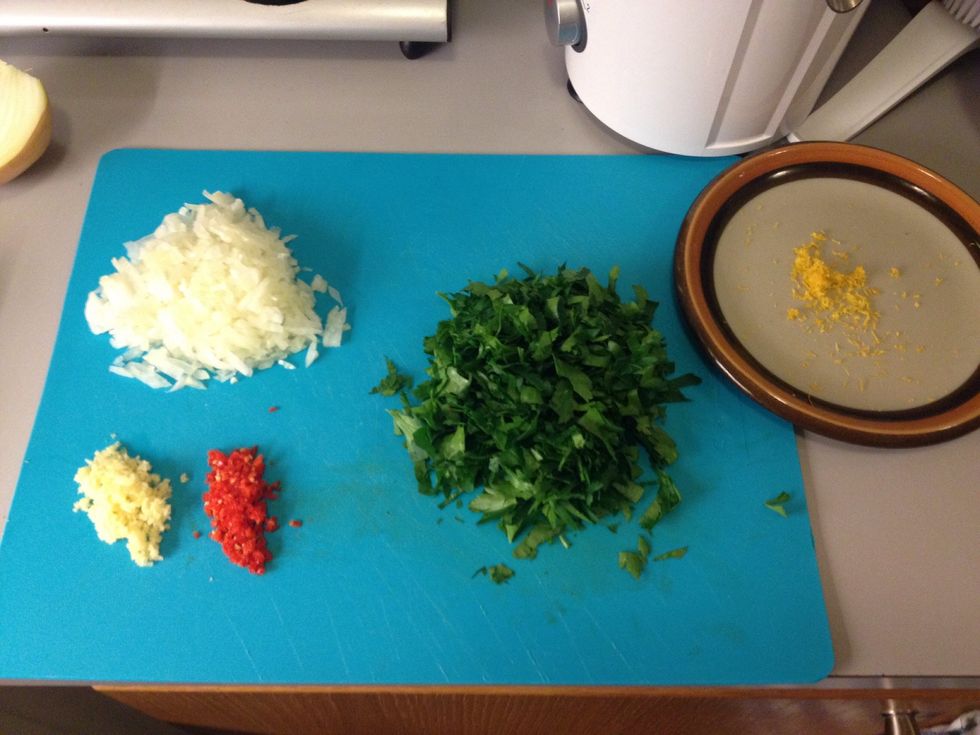 Prep whatever needs to be chopped before hand. Here we have the onion, the chili, the garlic, the flat parsley and the lemon peel. The recipe also contains lemon juice but we ended up not using it.
Once you're ready with the preparations move on to the mussels.
When handling mussels you must be really careful how they "behave". All mussels need to be closed before they are cooked. Those that don't close should be tossed.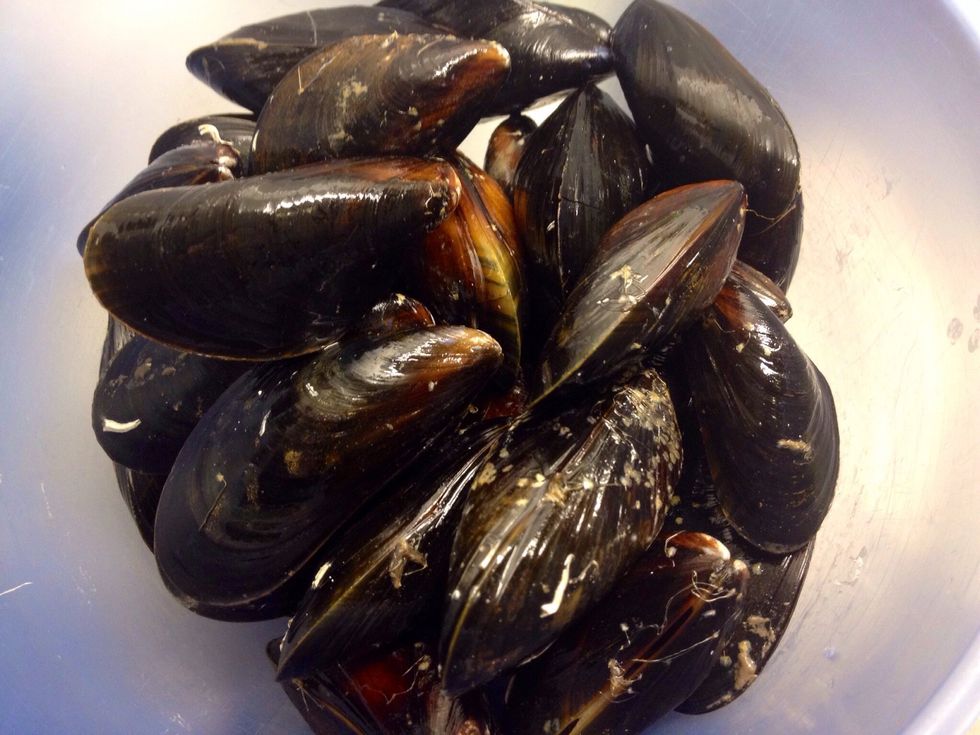 Here are the mussels before they were cleaned.
To clean them use a brush or similar;
Boil the pasta. Use fettucine or spaghetti if you prefer that.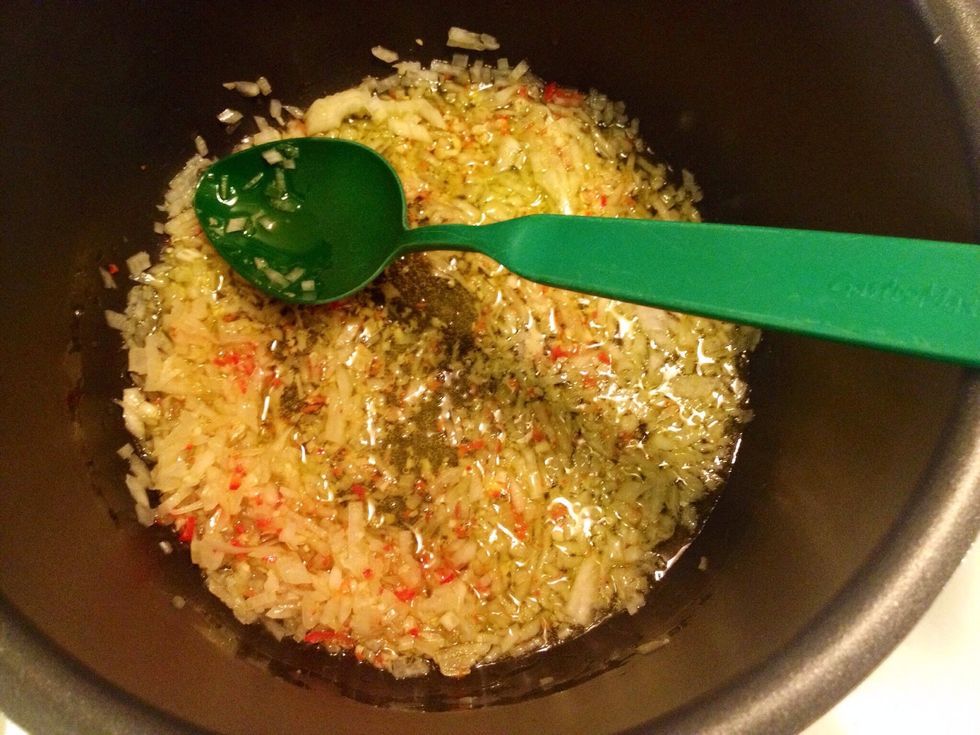 In a pot big enough to fit both the pasta (once it is cooked) and the mussels, pour the olive oil. Lightly fry the onion, garlic and chili.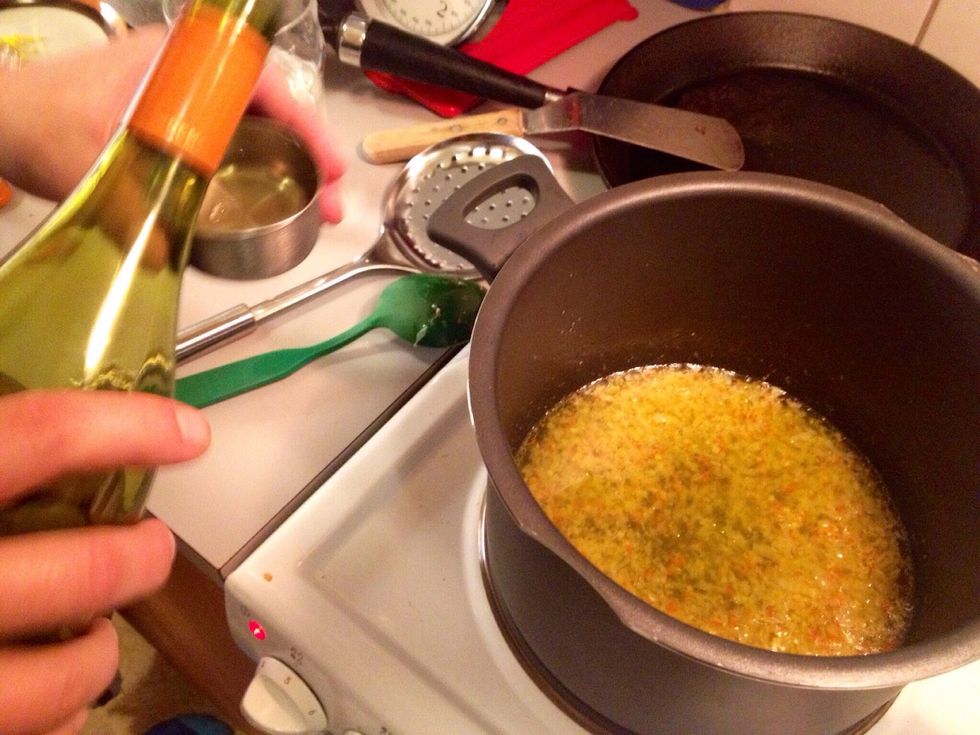 Add the white wine. Let boil for minutes.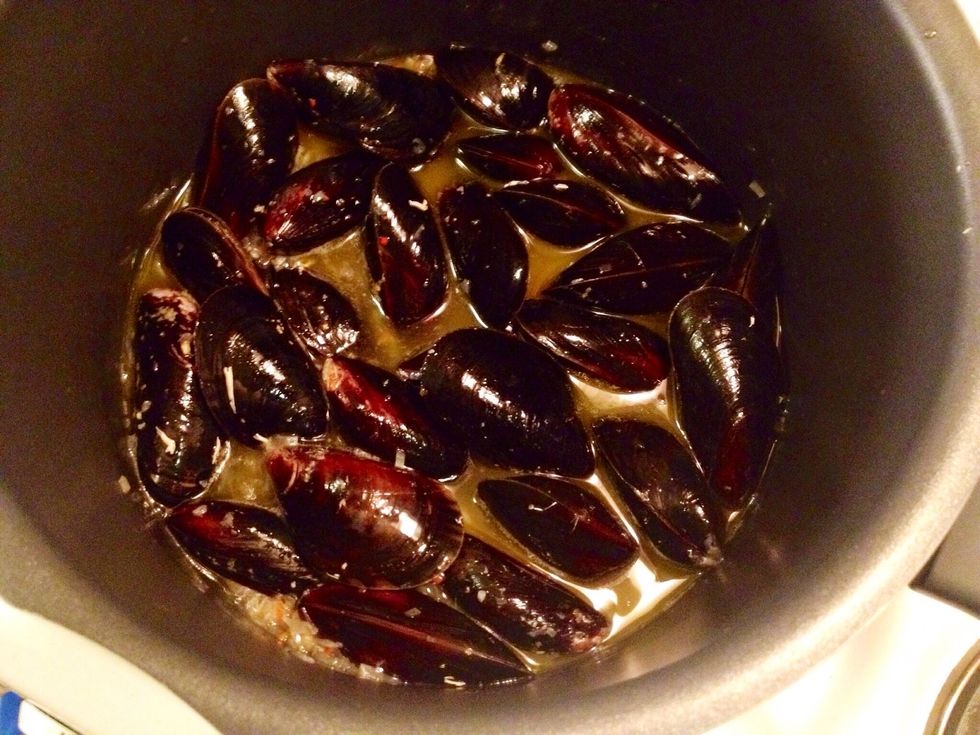 Then add the mussels and cook for 2-4 minutes. Stir every now and then so that all mussels at some point are covered.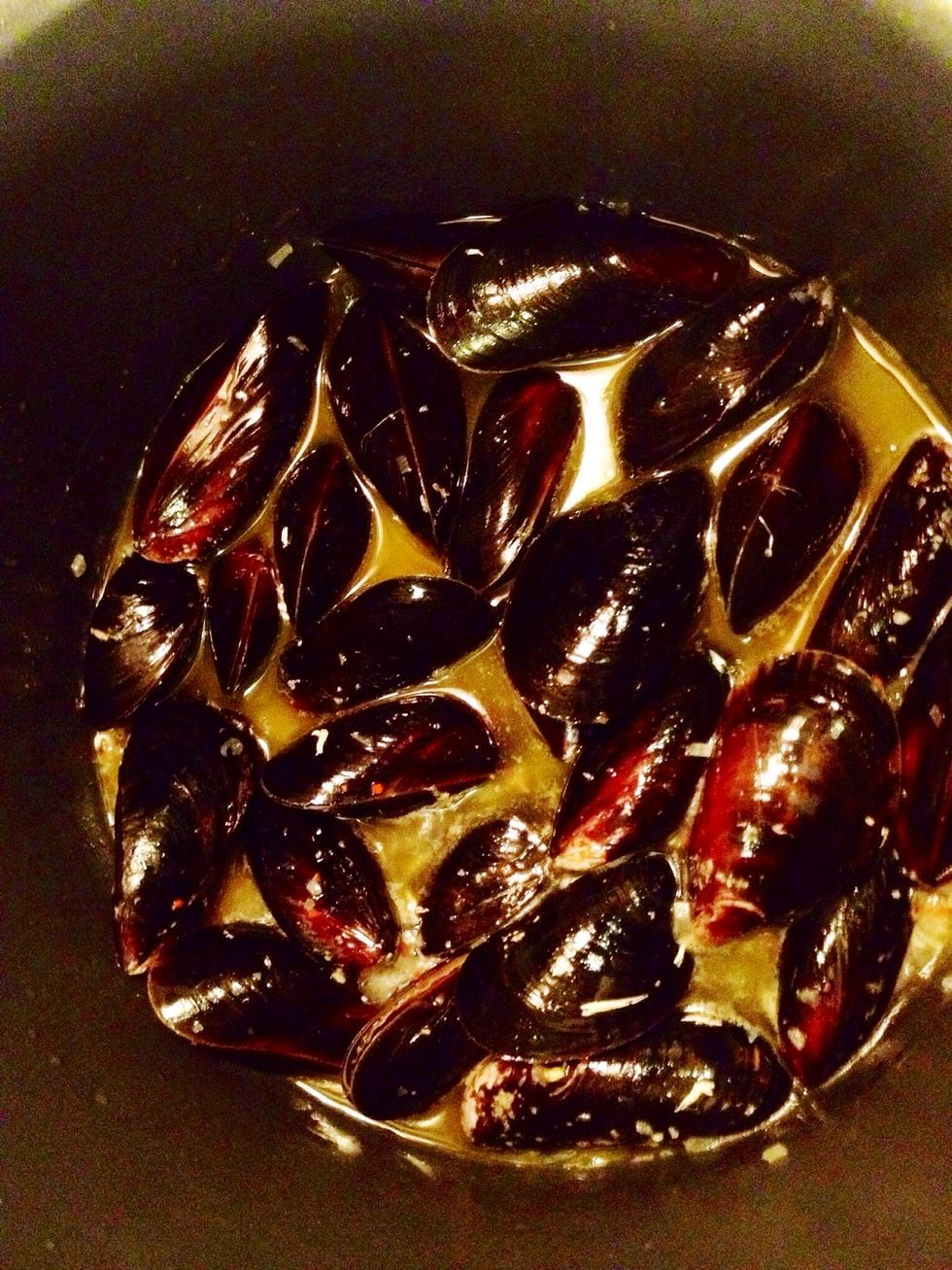 During the cooking process all mussels should open. Toss the ones that are still closed after they are cooked.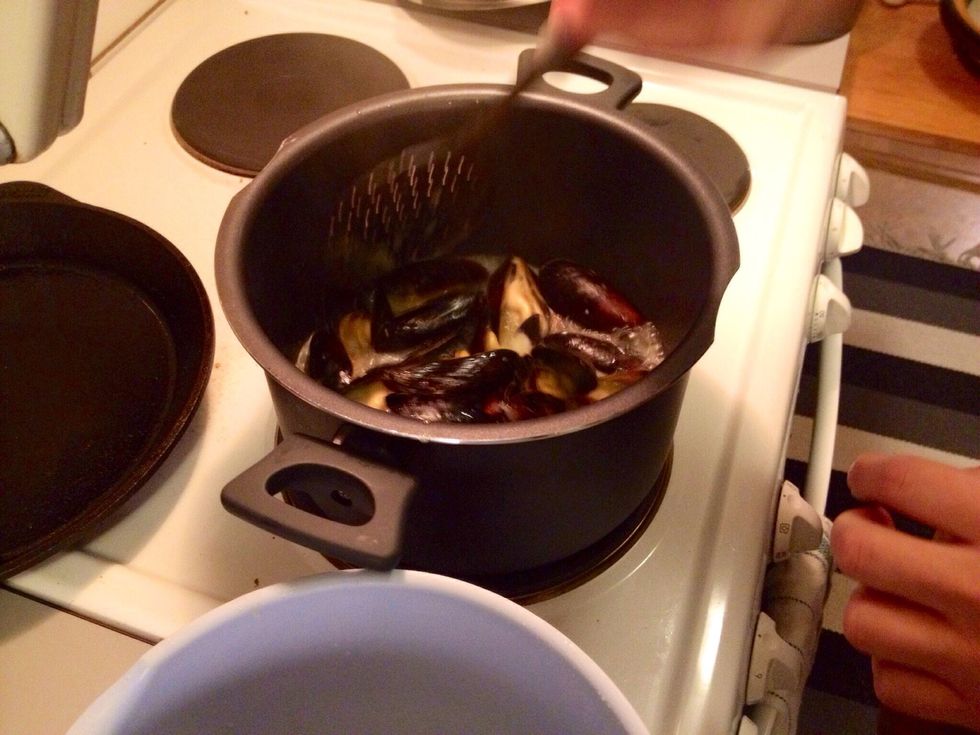 Use a perforated ladle to place the mussels in a bowl. Toss the ones that are still closed.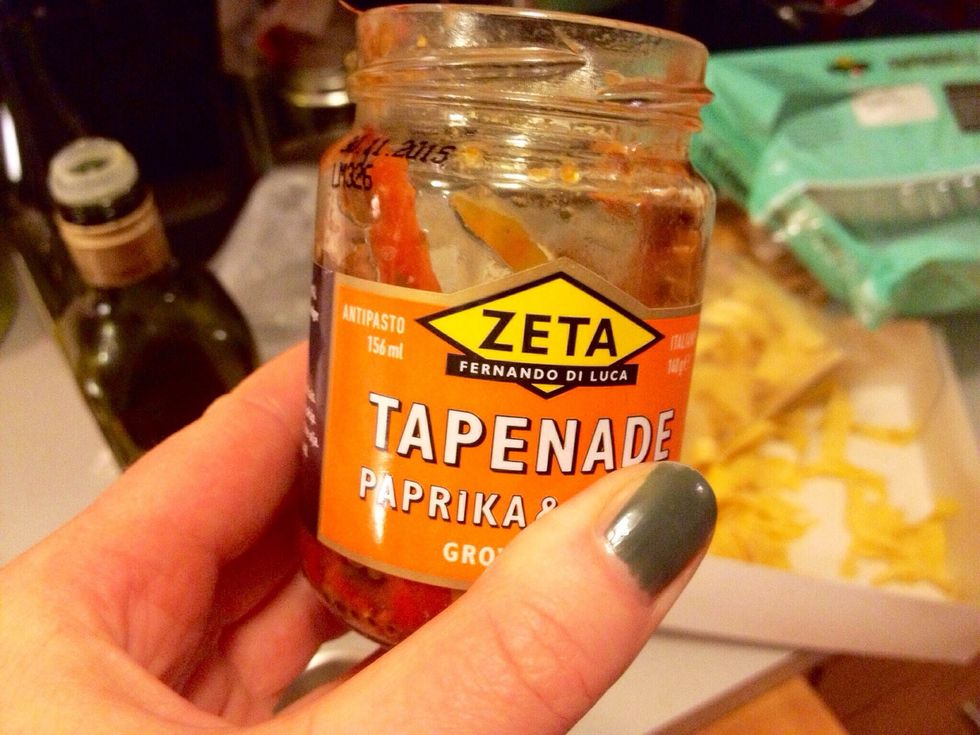 Now we have to the step when the tapenade is added. However you can leave it out if you cannot find a similar product.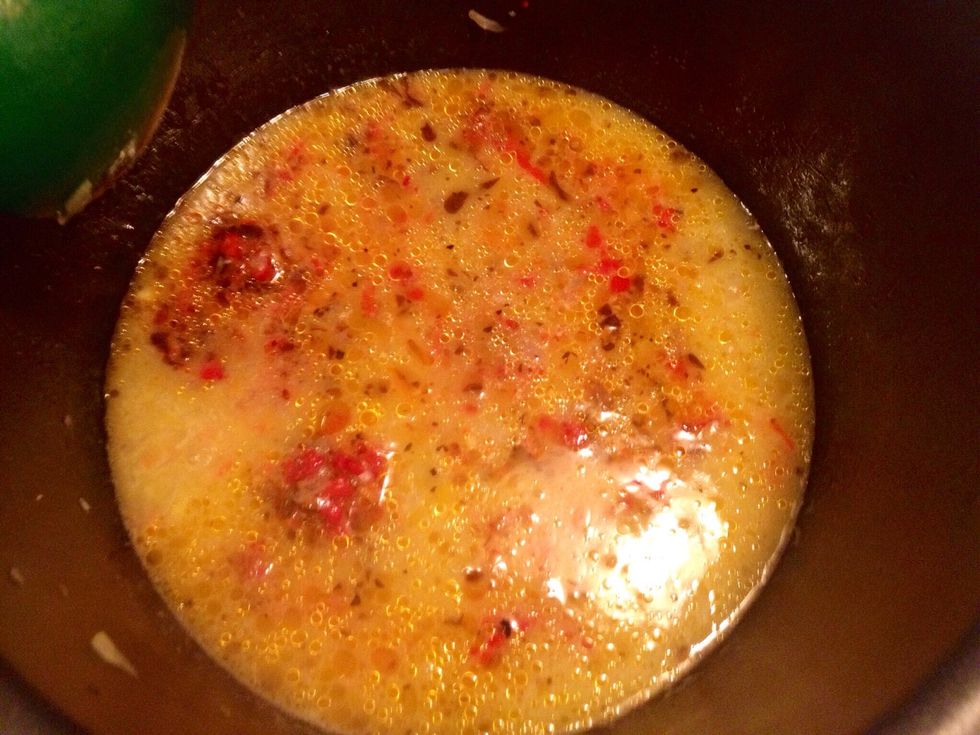 Stir. Also add the lemon peel and possibly the juice. Taste it and add salt to your preference.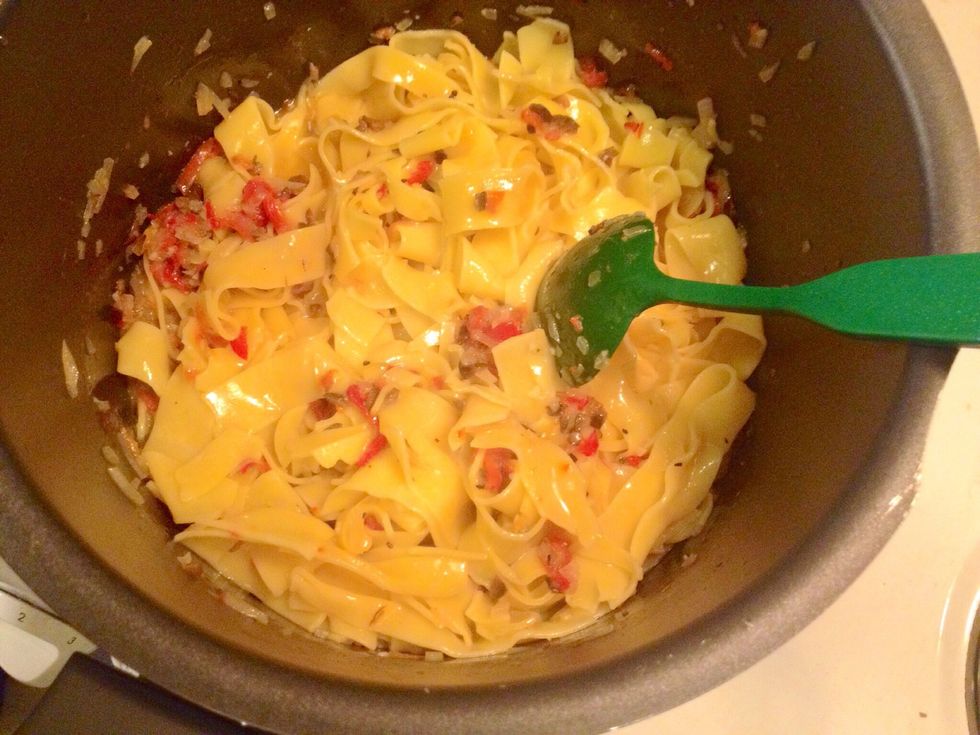 Then add the boiled pasta.
As well as some of the flat parsley.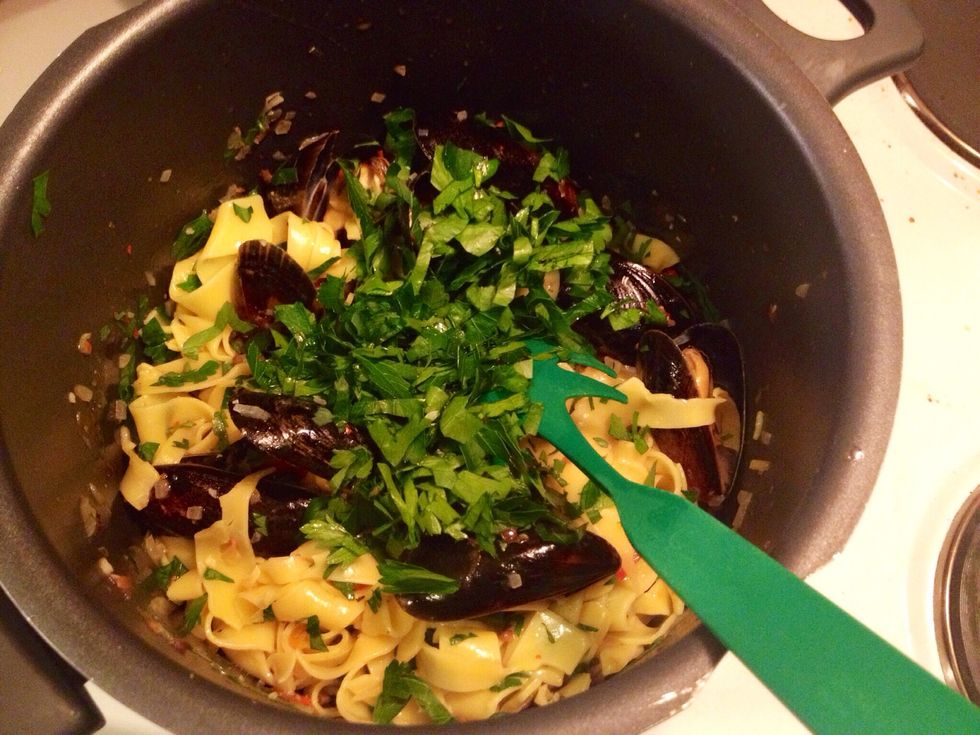 Back with the mussels into the pot! And then the remaining parsley.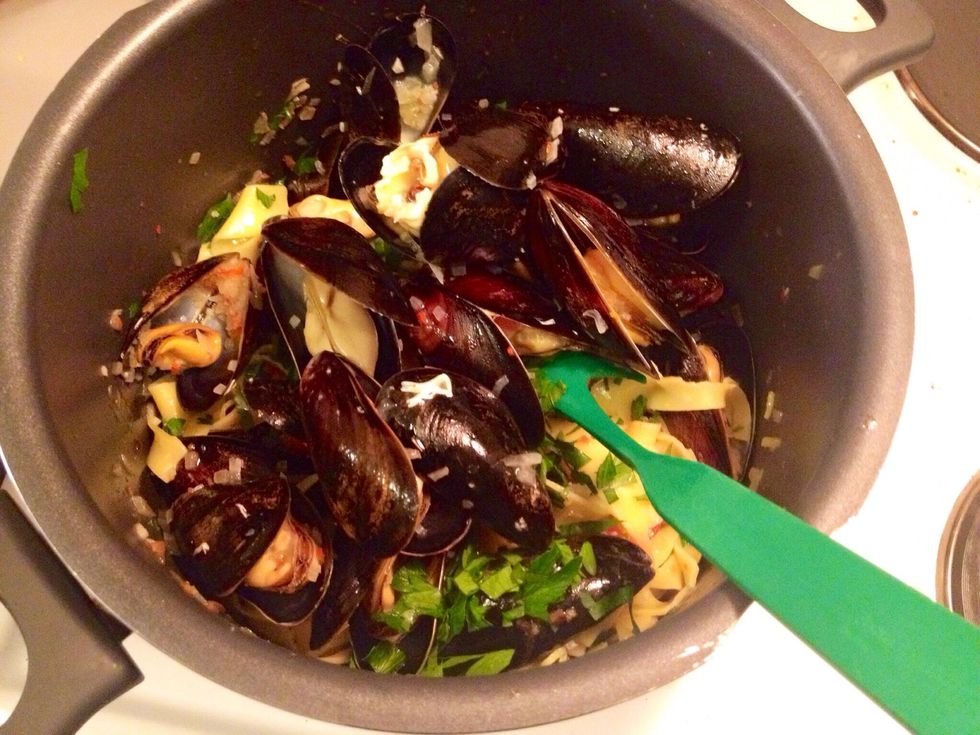 Stir again so the lovely broth is mixed with the pasta and the mussels.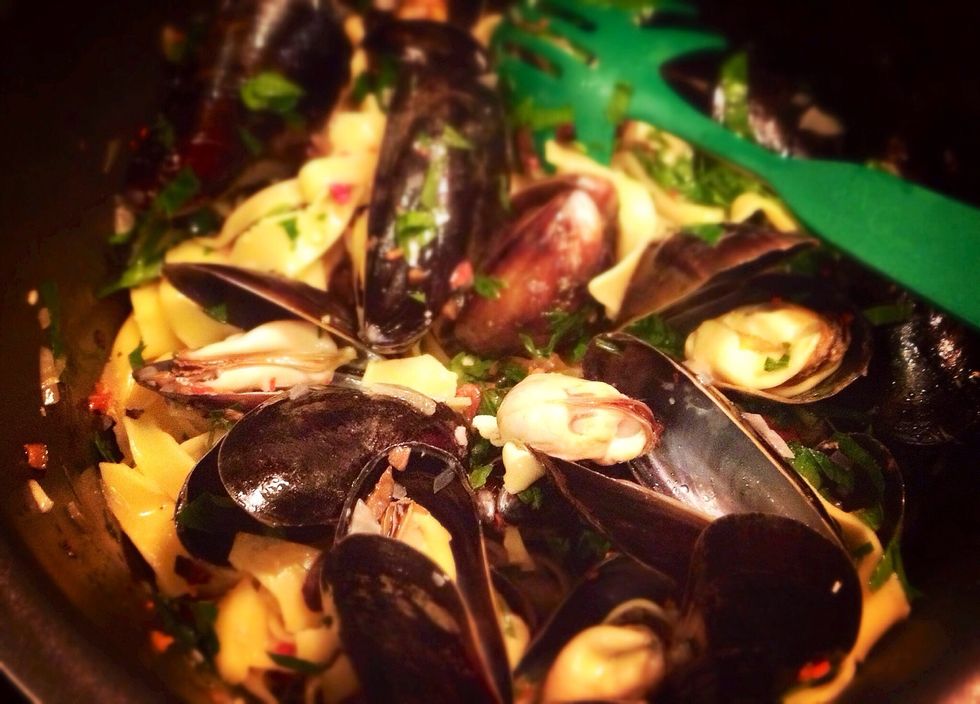 It is ready!
Serve with a glass of white wine or a cold beer.
400.0g Pappardelle pasta
1.0 Net with mussels
1.0 Small onion
1.0 Garlic clove
1/2 Chili
100.0ml Olive oil
200.0ml White wine
140.0g Tapenade with olives and bell peppers (optional)
1/2 Lemon (peel & juice)
Flat parsley (1 bundle)
Salt
Karin Siöö
Lives in Sweden. Gets inspiration from trips, blogs & international students I meet at work.