Heat the olive oil in a heavy based casserole or large saucepan set over a low heat. Add the onion and season generously with salt and freshly ground pepper.
Increase the heat to medium and add the bacon. Cook until the onions are soft and translucent (do not colour) remove half the mixture and set aside in a bowl to use in the sauce later.
Add the breadcrumbs and a generous handful of herbs to the pan. Stir and then transfer to a blender. Add the egg yolk and pulse to combine.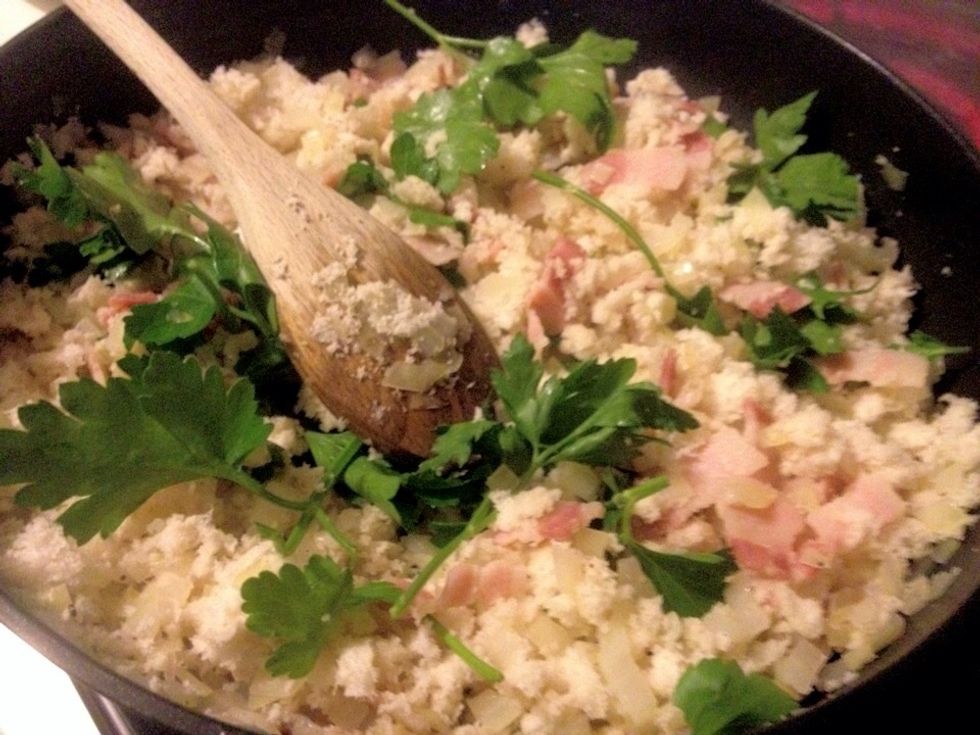 Add the minced beef and pork to the mixture and pulse to form a paste. Use your hands to mould the mixture into small balls about the size of ping pong balls.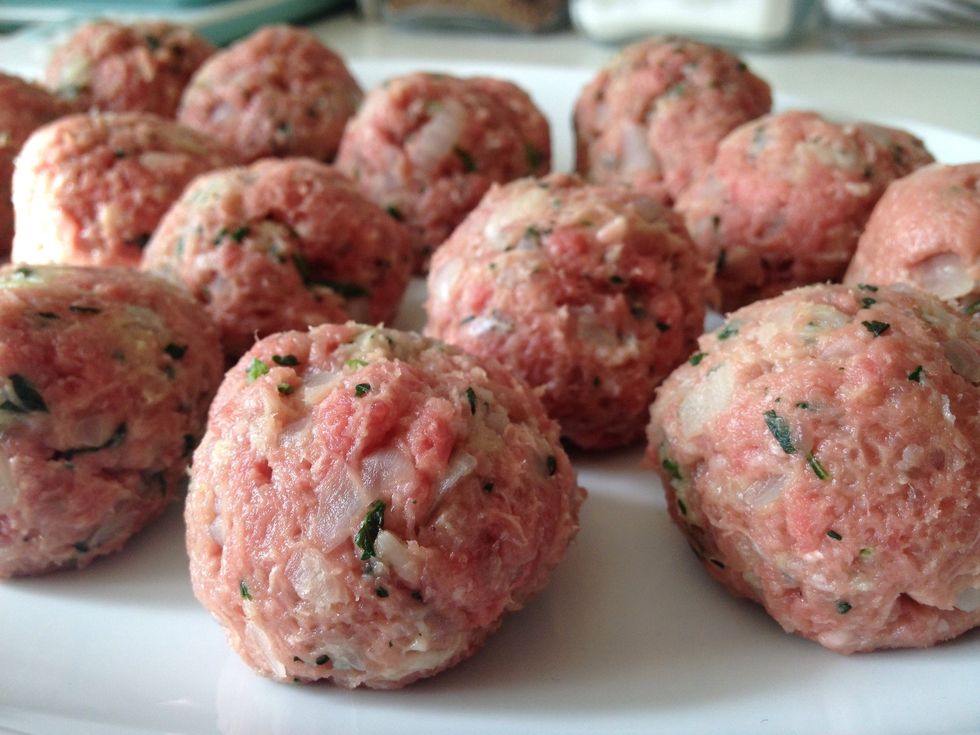 Put the meatballs in the casserole dish or large saucepan and fry until brown all over. Remove from the pan and set aside.
Add the reserved onion and bacon mixture to the pan. Deglaze by adding the red wine &scraping all the bits off the bottom of the pan.
When the wine is boiling, add the chopped fresh tomatoes, keeping the heat high. Continue to cook, stirring all the time until they start to break down.
Add the tinned tomatoes and a tin full of water. Bring bak to the boil.
Taste to check the seasoning and cook for a further fine minutes. Return the meatballs to the pan and bring to the boil, then lower the heat and simmer for 15 minutes.
Meanwhile, cook the pasta according to packet instructions. To serve, mix the meatballs and pasta together and sprinkle with grated cheese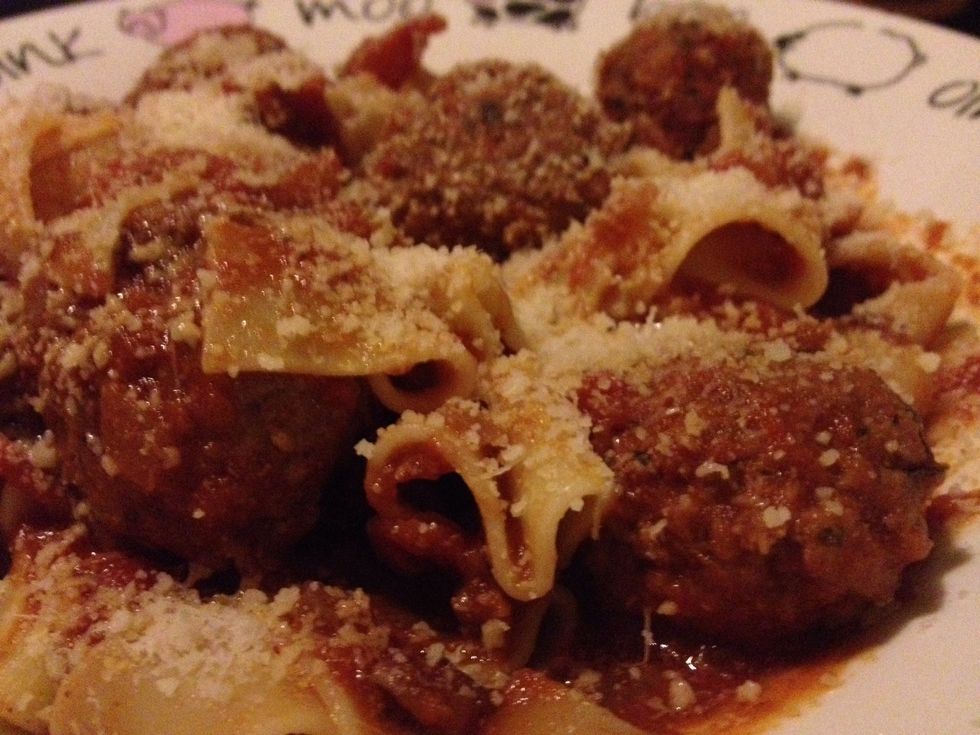 2 large onions
10 tbsp olive oil
Salt and freshly ground pepper
6 slices streaky bacon, chopped
100g white bread crumbs
Handful of parsley
2 free range egg yolks
500g beef mince
500g pork mince
100ml/4fl oz red wine
6 large tomatoes roughly chopped
2 x 400g tins chopped tomatoes
800g pappardelle
Grated hard cheese like Parmesan