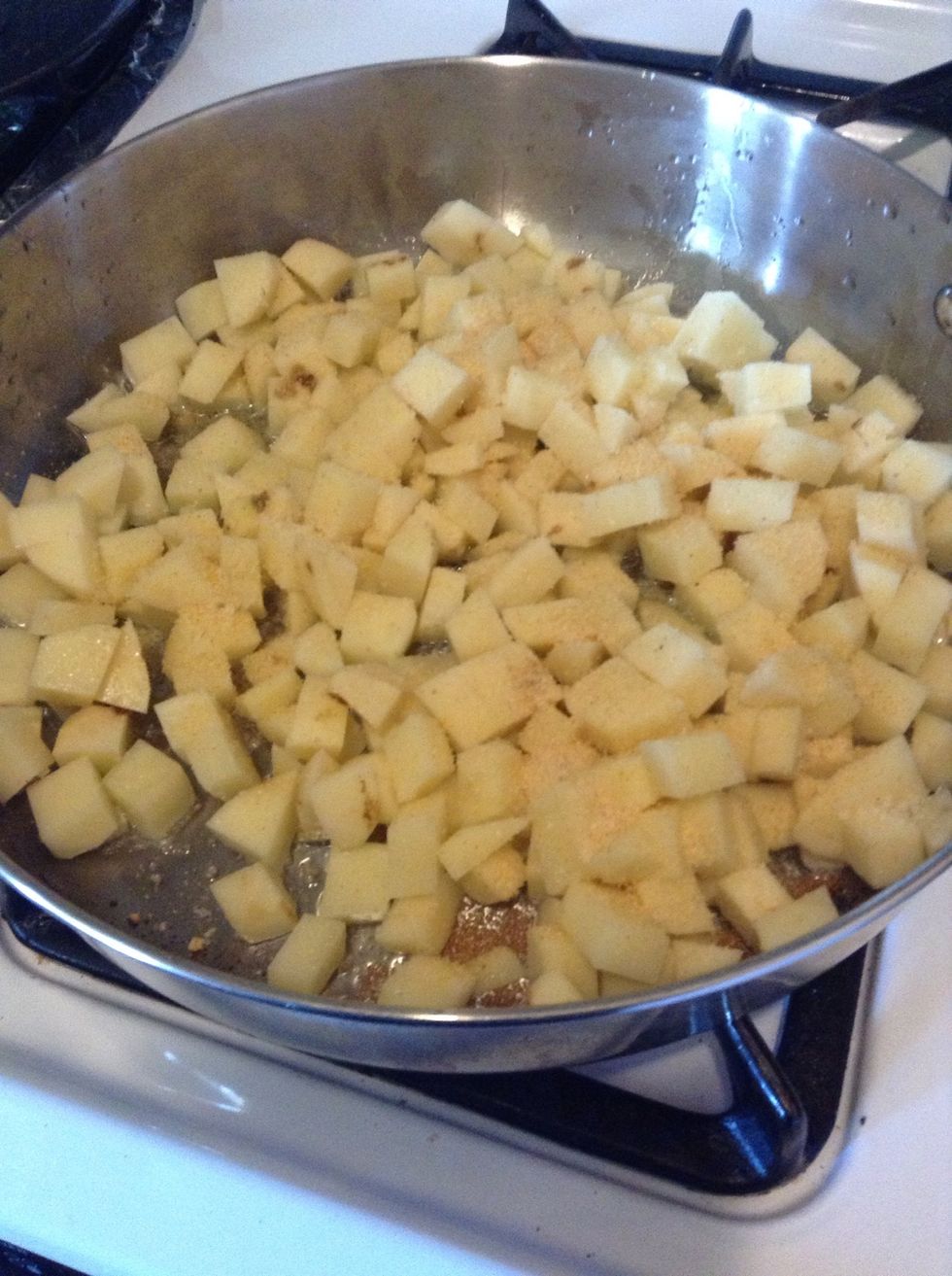 Add diced potatoes, salt, and olive oil to a pan on hight heat. Stir every minute for 5 minutes or until the potatoes are a bit browned.
After about 5 minutes add your diced onions. Try customizing with additional veggies like carrots, corn, squash, or mushrooms.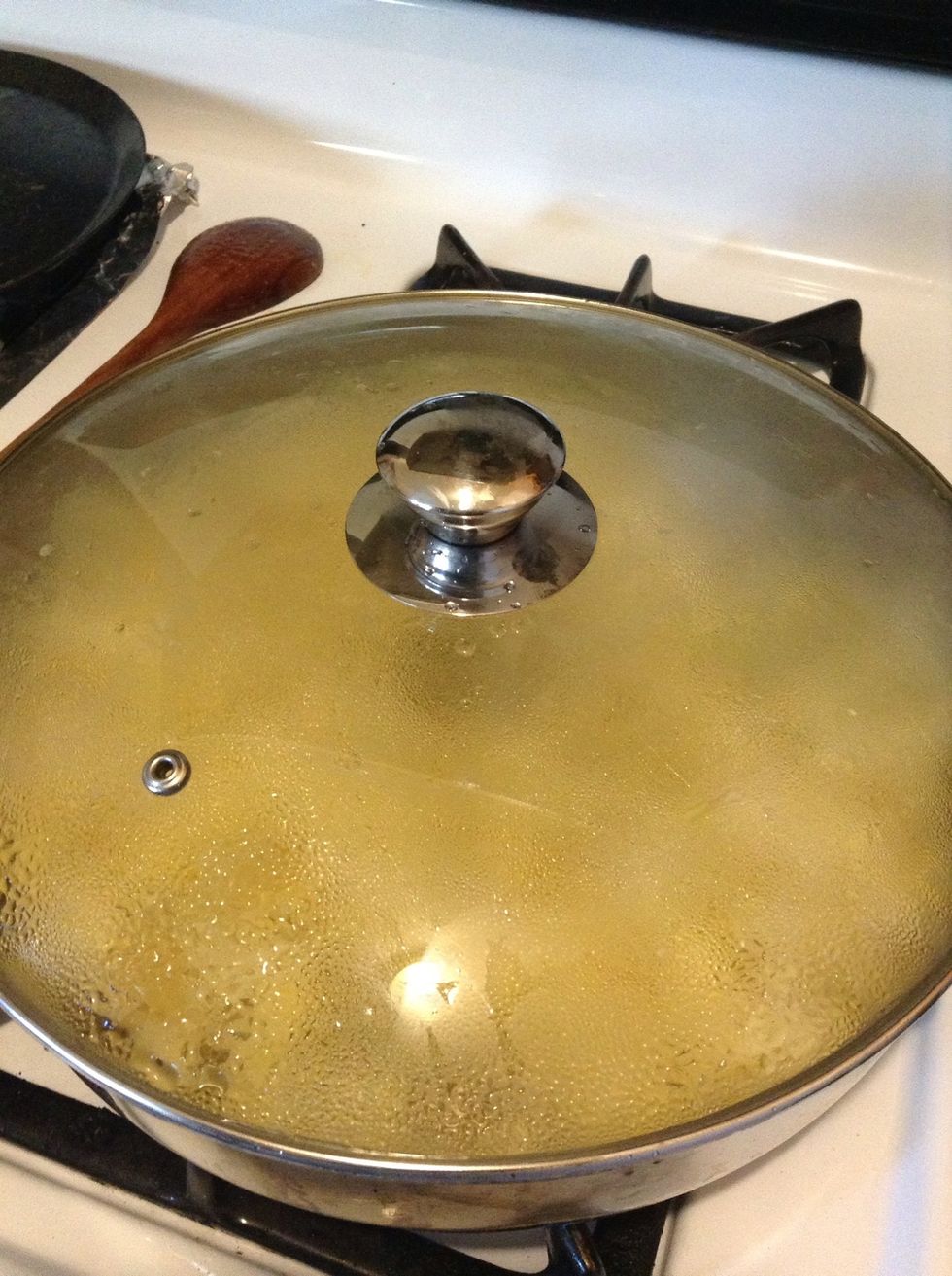 After adding you onions turn down the heat to medium and cover for 5 minutes.
After the 5 minutes have passed raise the heat to high. Add your meat and garlic powder. I used ground chuck. Mix the meat into the potatoes and continuously stir until the meat is cooked.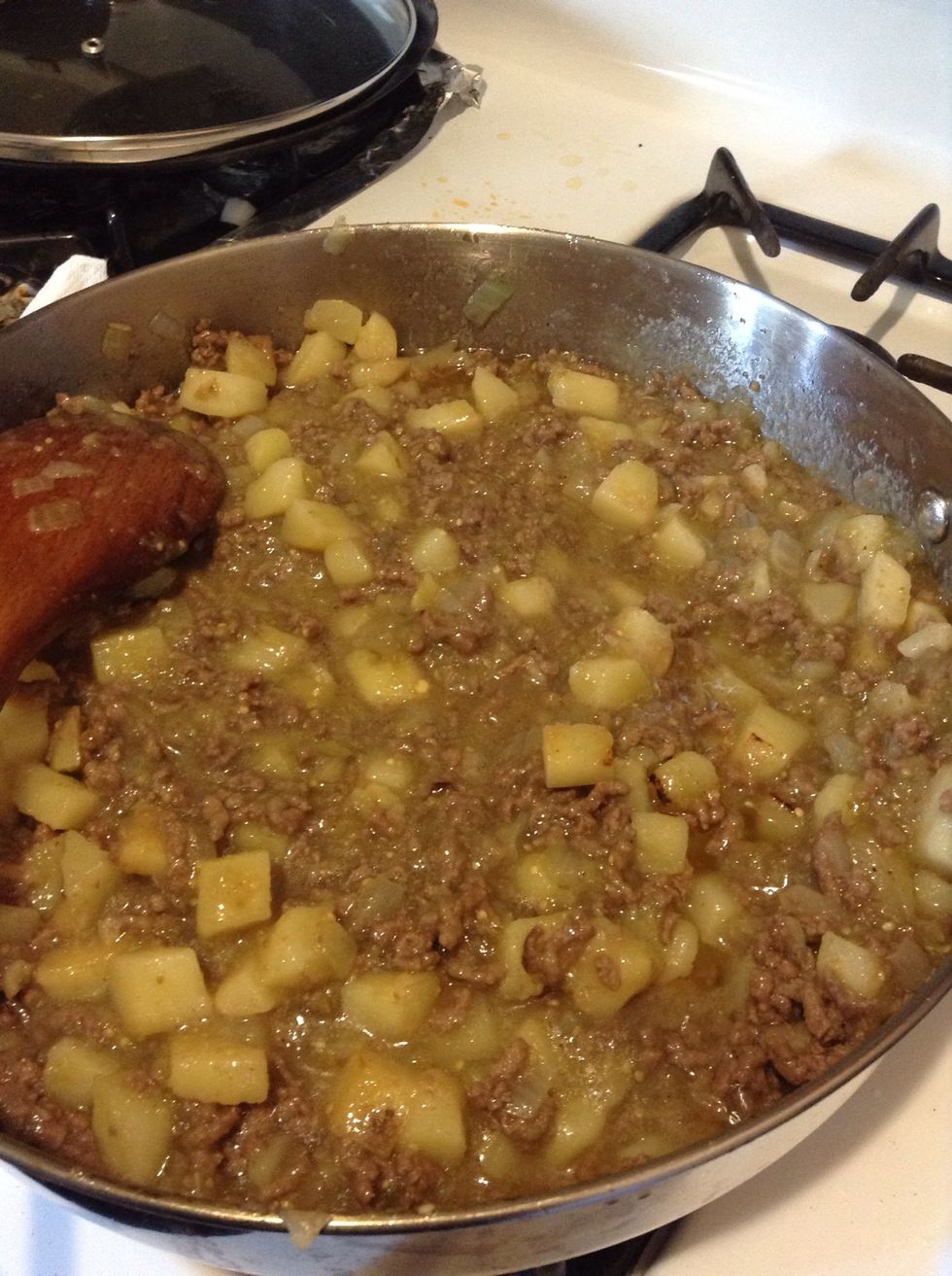 Add your salsa verde to the the pan and mix well. You can use homemade or store bought salsa verde. Let me know if you guys would like a guide on making salsa verde.
When the salsa verde starts to boil turn the heat to medium low and crack you eggs into the pan. Make sure to do it carefully so the egg yolks don't break. Simmer until your eggs are poached.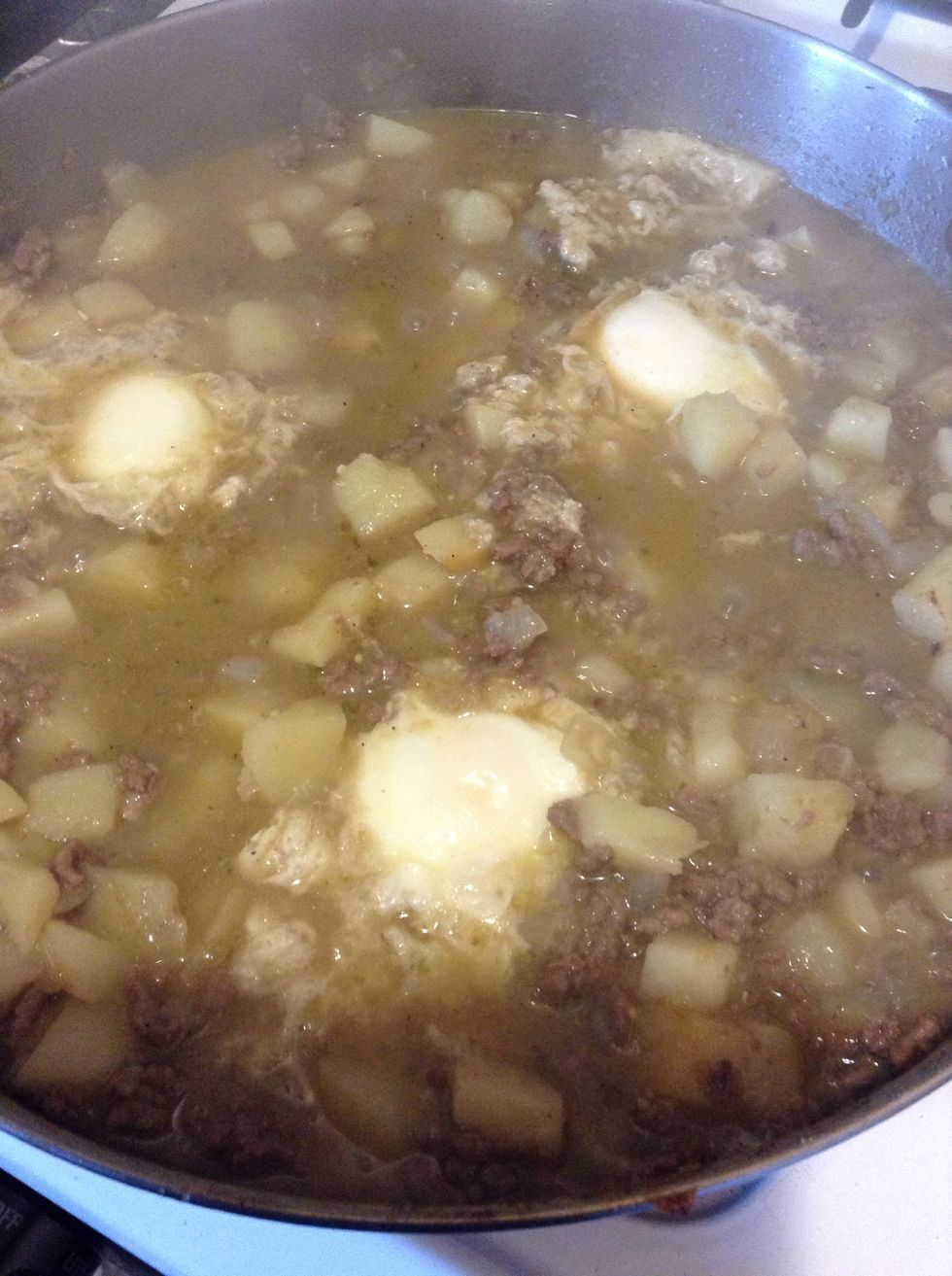 Once your eggs are done, your whole meal is done. All under 30 minutes. Feel free to make it a vegan meal and omit the meat and eggs.
Serve in a bowl with a drizzle of sour cream, a sprinkle of cheese, a cilantro garnish, and warm corn tortillas. Enjoy!
4.0c Diced Potato
1.0lb Choice of Ground Meat (optional)
2.0Tbsp Olive Oil
1.0Tbsp Sea Salt
1.0Tbsp Garlic Powder
5.0 Eggs (optional)
1.0c Diced Onion
16.0oz Salsa Verde