How to cook pan's thai pa nang
This is Thai Red Curry with Pork. It is really delicious. We mix our ingredients in a 'kroak' - a large mortar and pestle. This curry is for those who like spicy and sweet.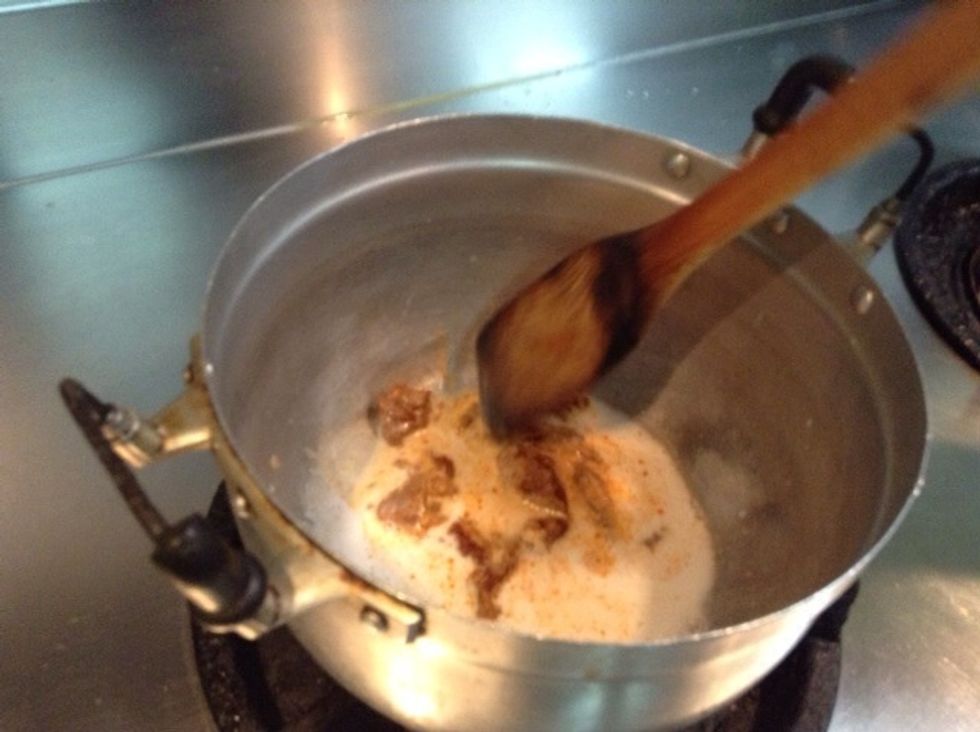 Heat the pot and pour in the coconut milk. Stir it and then add the red curry paste. Keep stirring it around until it smells good.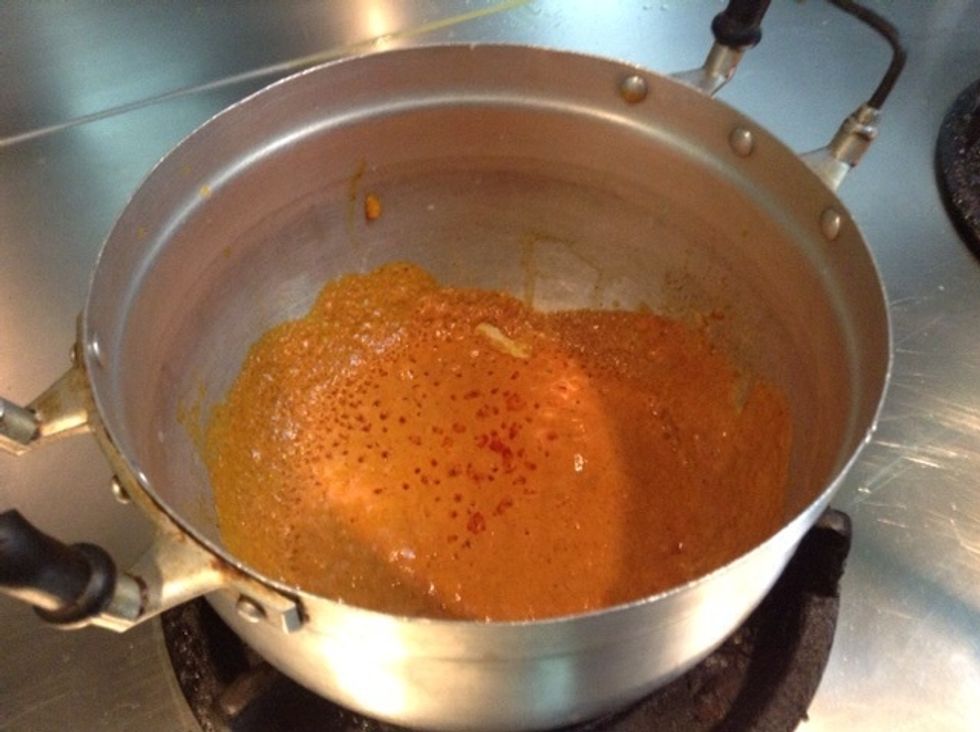 Stir it together until it is boil like this.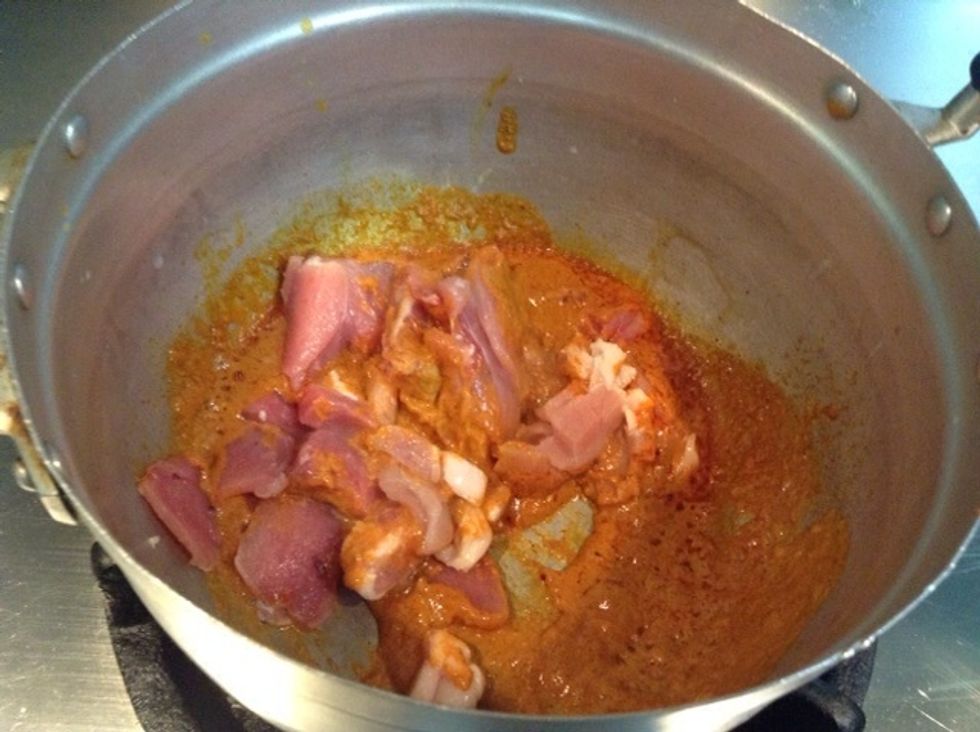 Add the pork and stir it around. Add some water so that it doesn't get too dry. Stir it until the pork is cooked.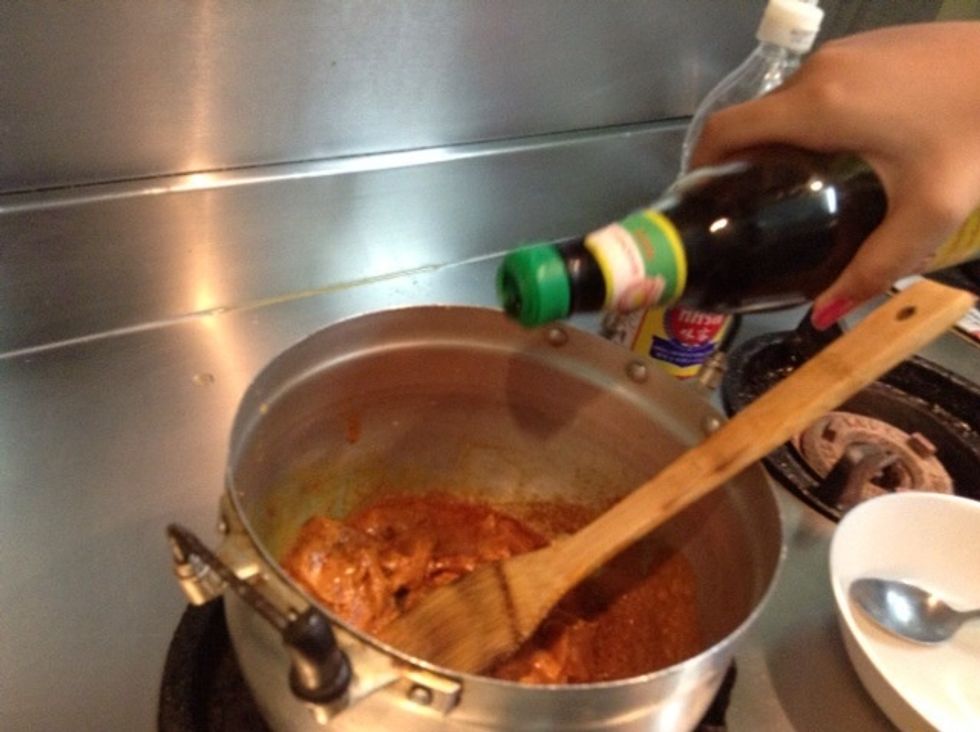 Add the oyster sauce.
Add the fish sauce.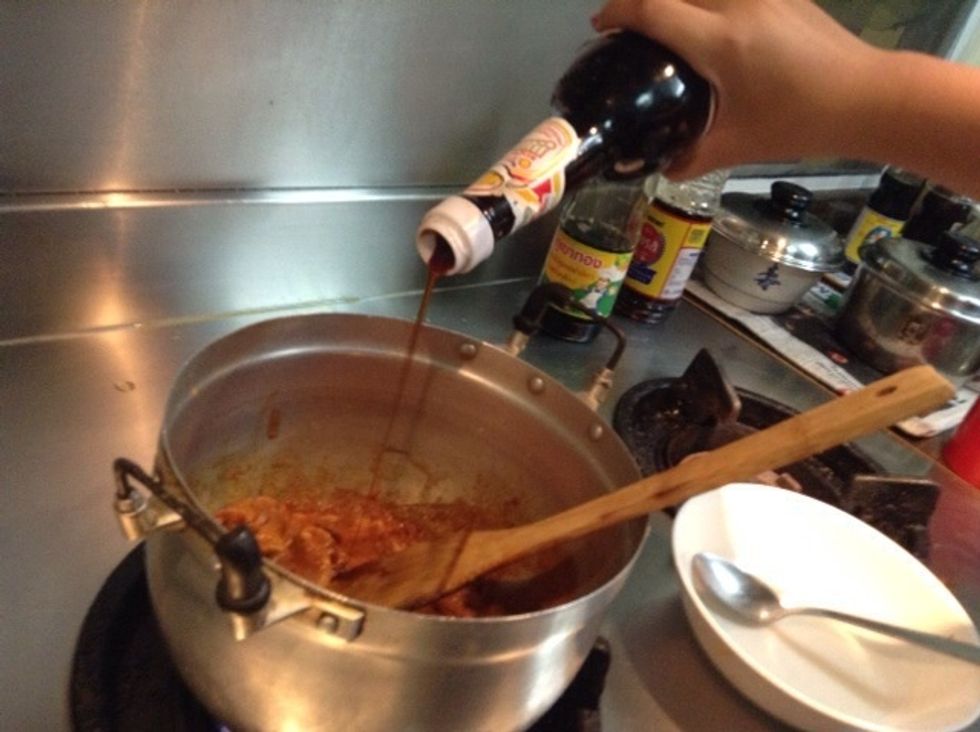 Add the soy sauce.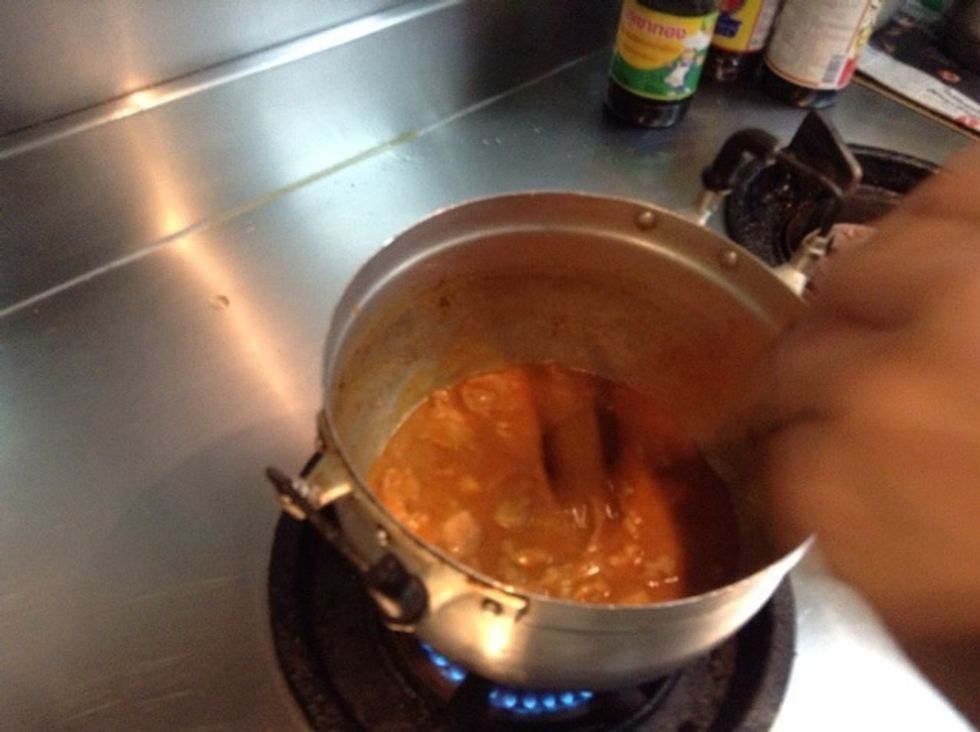 Stir it together again.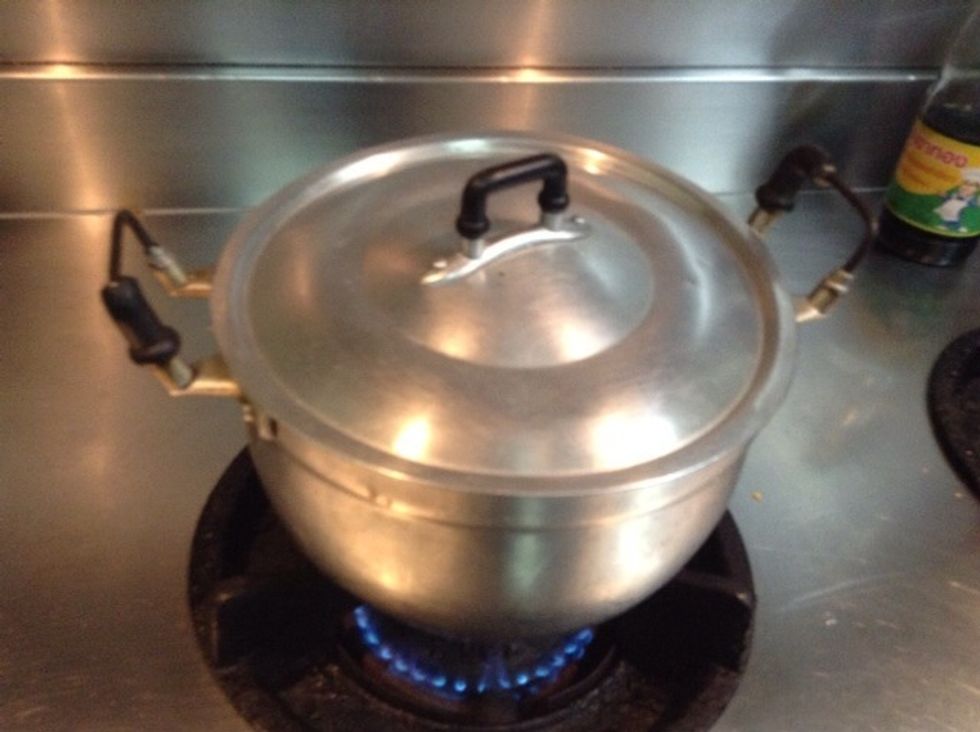 After stirring, cover the pot and continue to cook for 20 minutes so that it mixes together.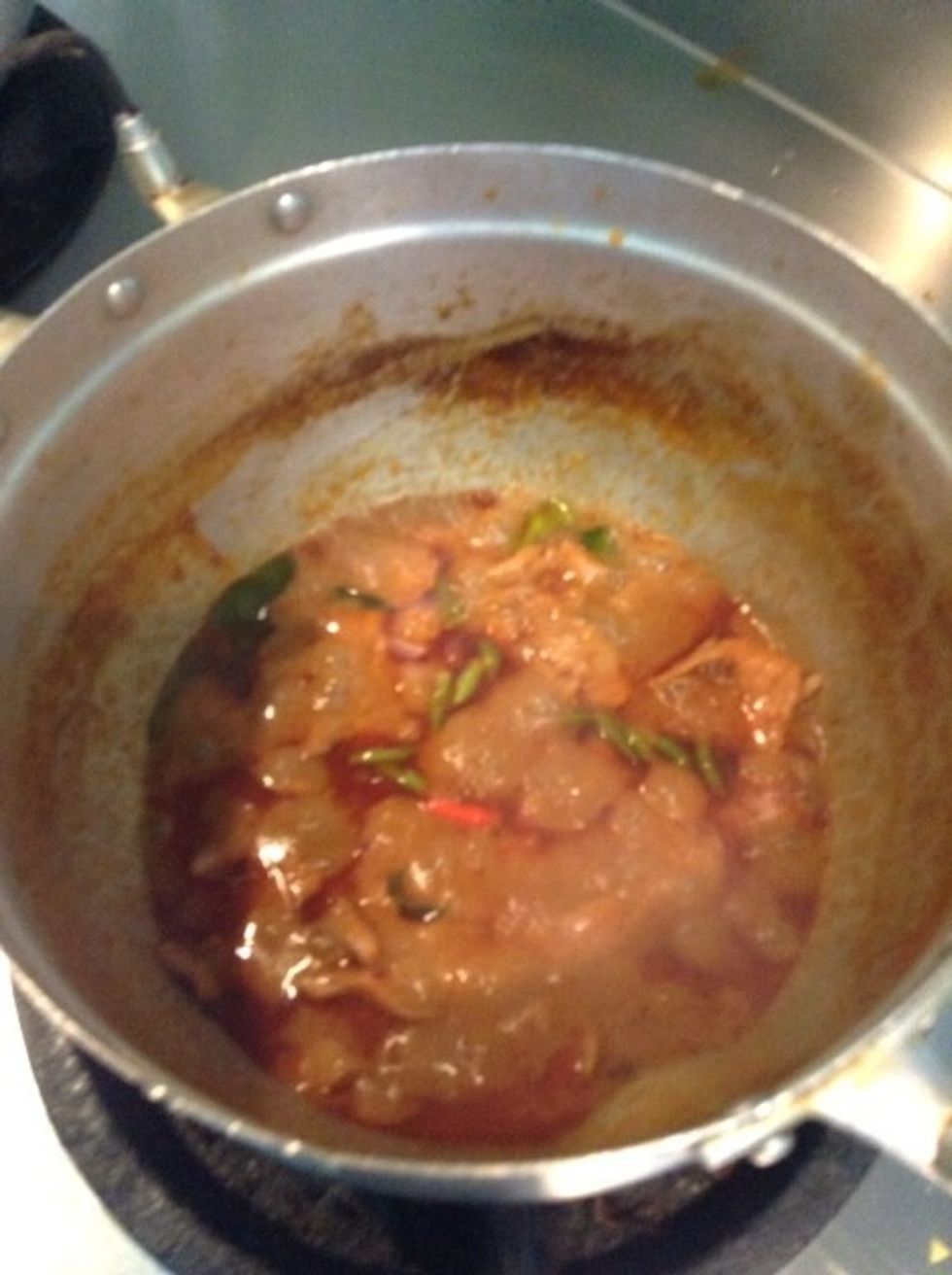 After 20 minutes add the chilli and the basil and stir.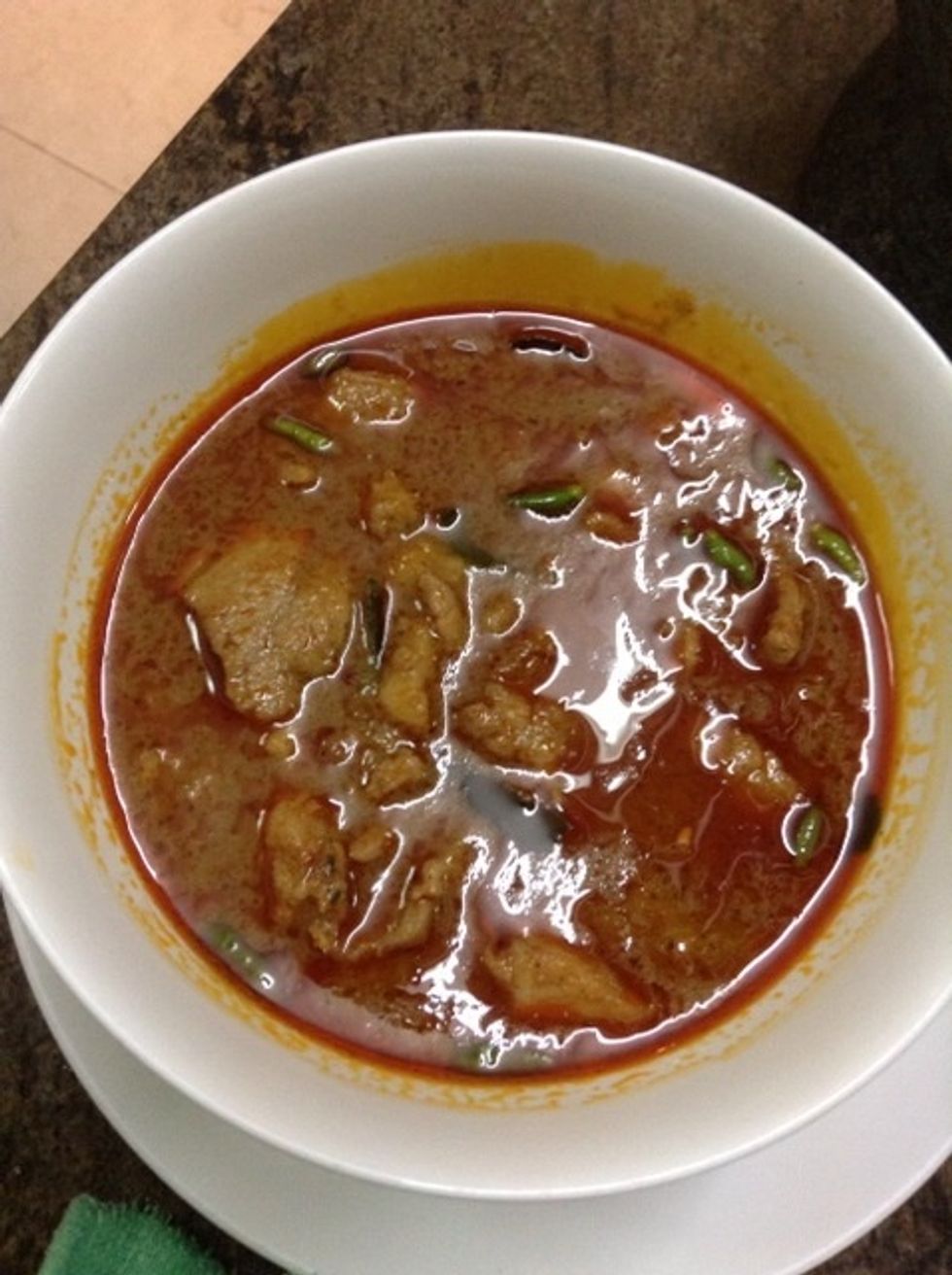 Then you are finish! Ta Dah! You can serve it with rice.
5.0 Chillies
6.0 Pork pieces
4.0Tbsp Oyster sauce
2.0Tbsp Sugar
4.0Tbsp Fish sauce
3.0Tbsp Soy sauce
2.0Tbsp Red Curry paste
6.0Tbsp Coconut milk