How to cook pan's thai look chin pla
This is one of my favorite Thai recipes and it is a delicious dish. For people who like spicy tastes, this is a good recipe. Hope you enjoy.
117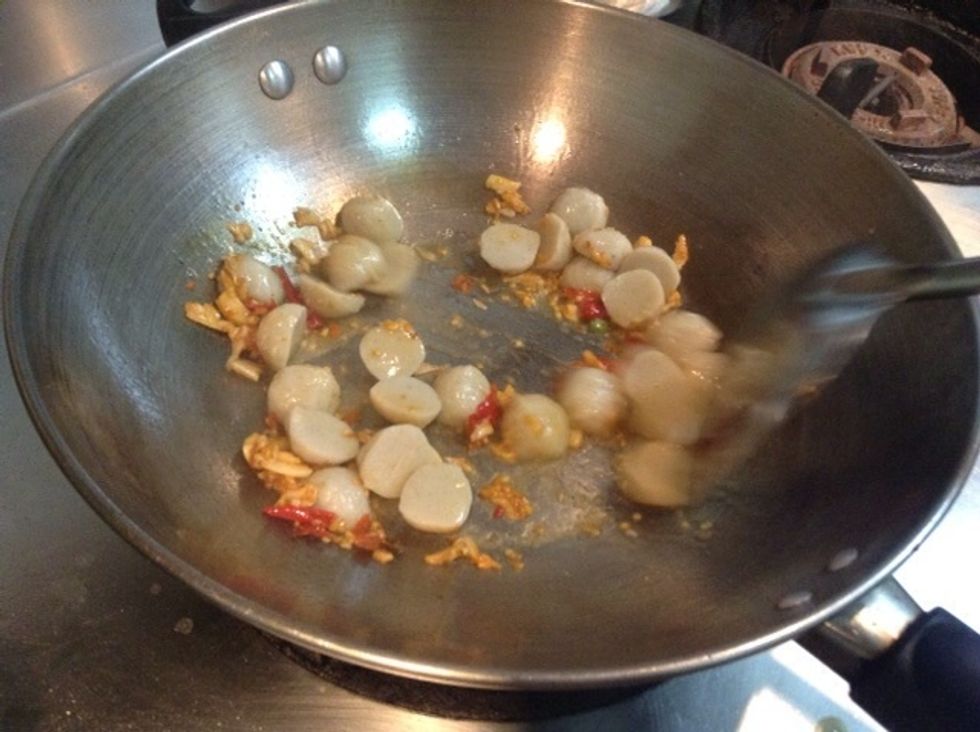 Chop the chili and the garlic into little pieces. Put in the pan when the oil is hot. Stir it around until it smells good. Add the Look Chin Pla and stir it together.
Pour in sugar, fish sauce and soy sauce. Stir it together and pour in some water so that it doesn't get too dry.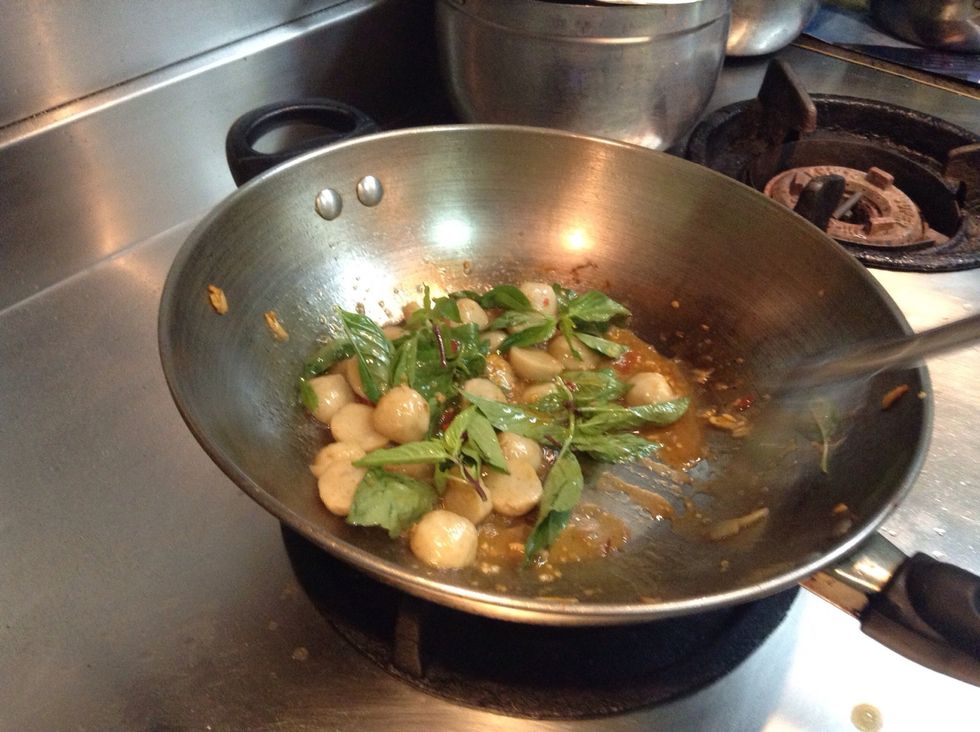 Finally put in the basil leaves. Stir it together until the basil is cooked.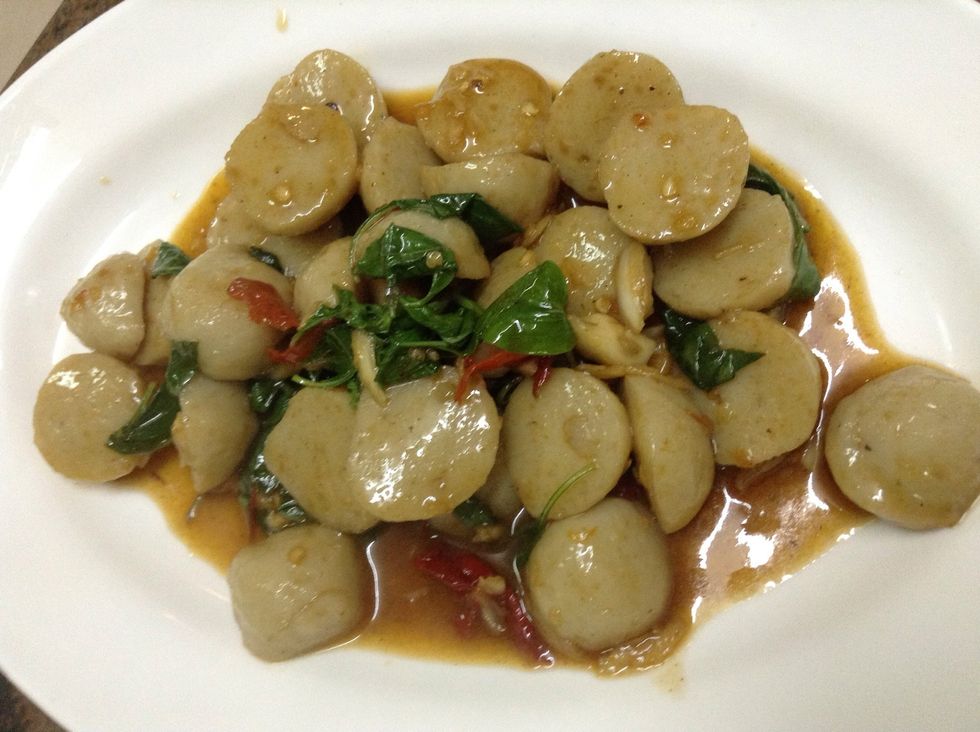 Serve hot with rice. Enjoy.
8.0 Chillies
2.0Tbsp Fish sauce
2.0Tbsp Sugar
6.0 Basil leaves
5.0 Garlic cloves
3.0Tbsp Soy sauce
20.0 (approx) Look Chin Pla (fish balls)
Some water