How to cook panera's broccoli cheese soup
A copy cat recipe of the delicious soup found at Panera Bread.
16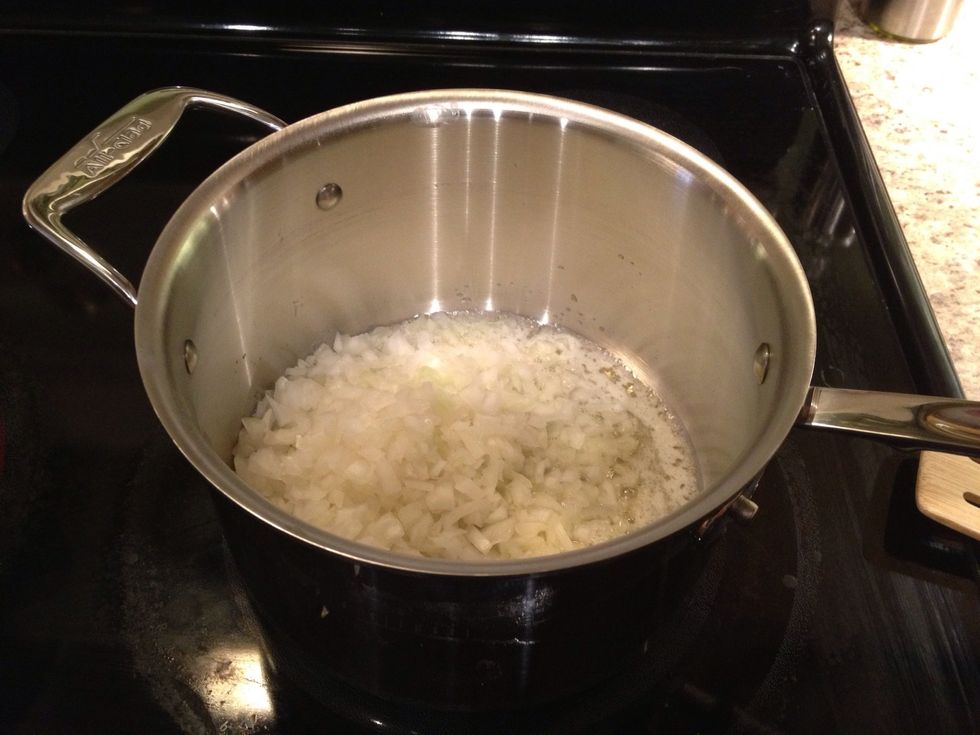 Sauté onions in butter. I recommend using half of a tablespoon of butter to begin with. If that isn't enough add the other half.
I made a double batch so I have a full pound of frozen broccoli.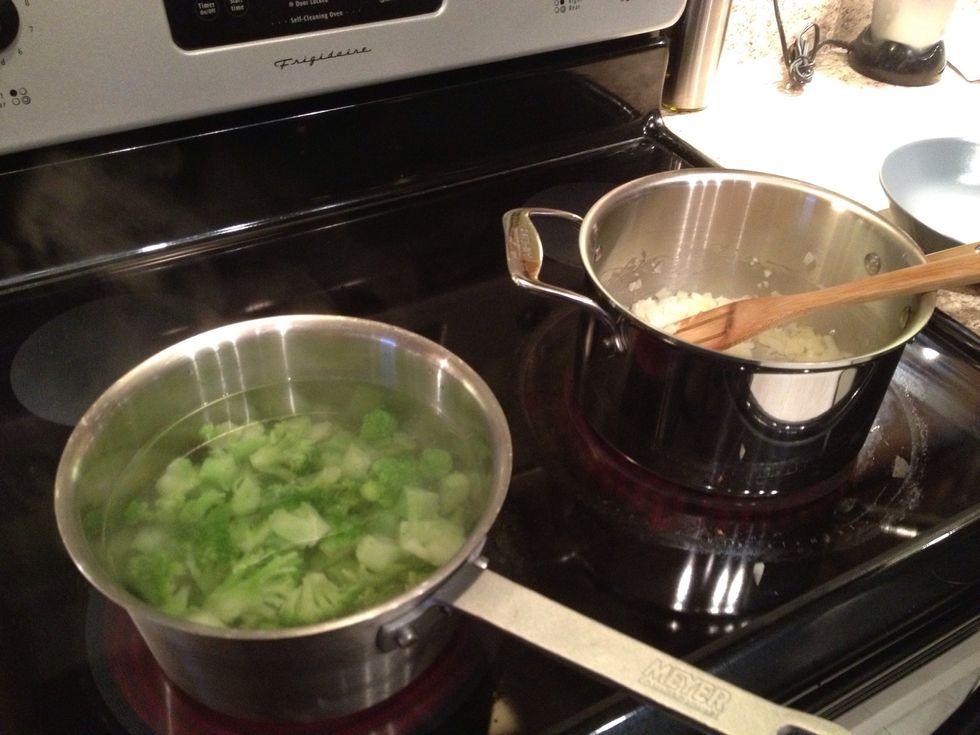 I boiled the broccoli for 5 minutes to thaw it a bit. This helps extract the water from the freezing process.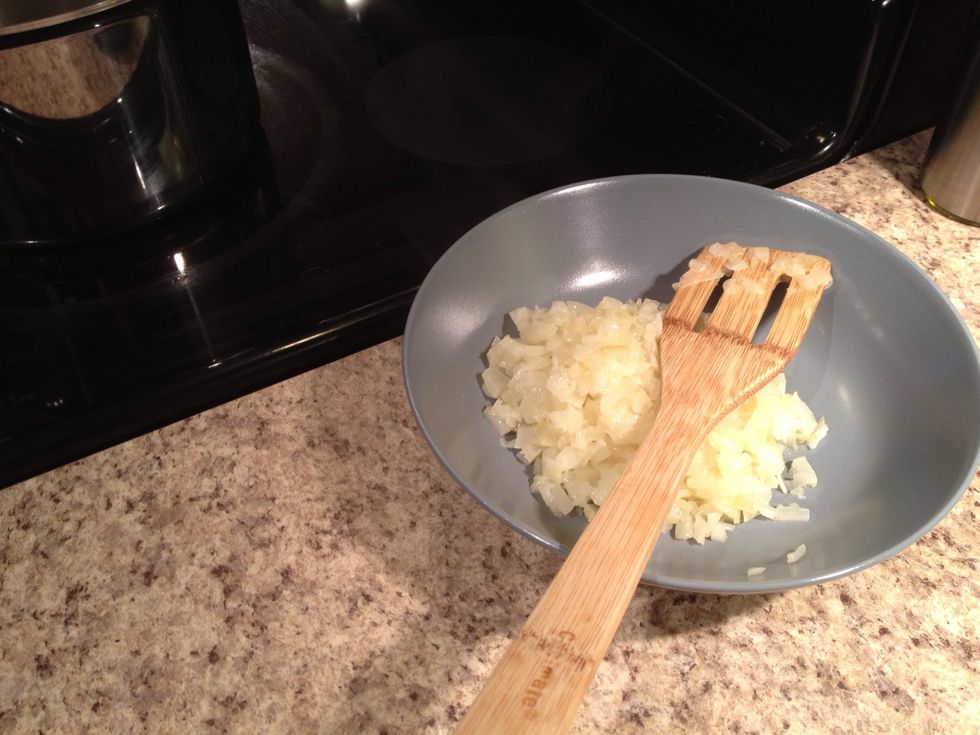 Onions are done, enough. I wish I had used less butter.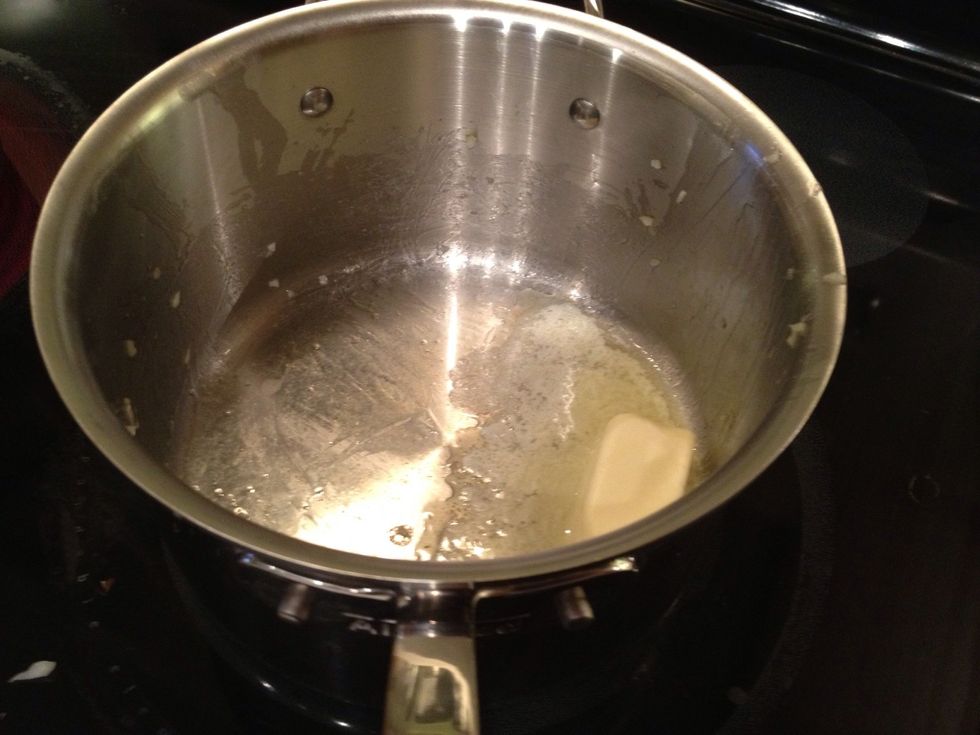 Melt the 4 tablespoons of butter in your pot.
Add your flour and whisk immediately and keep whisking for 3 minutes.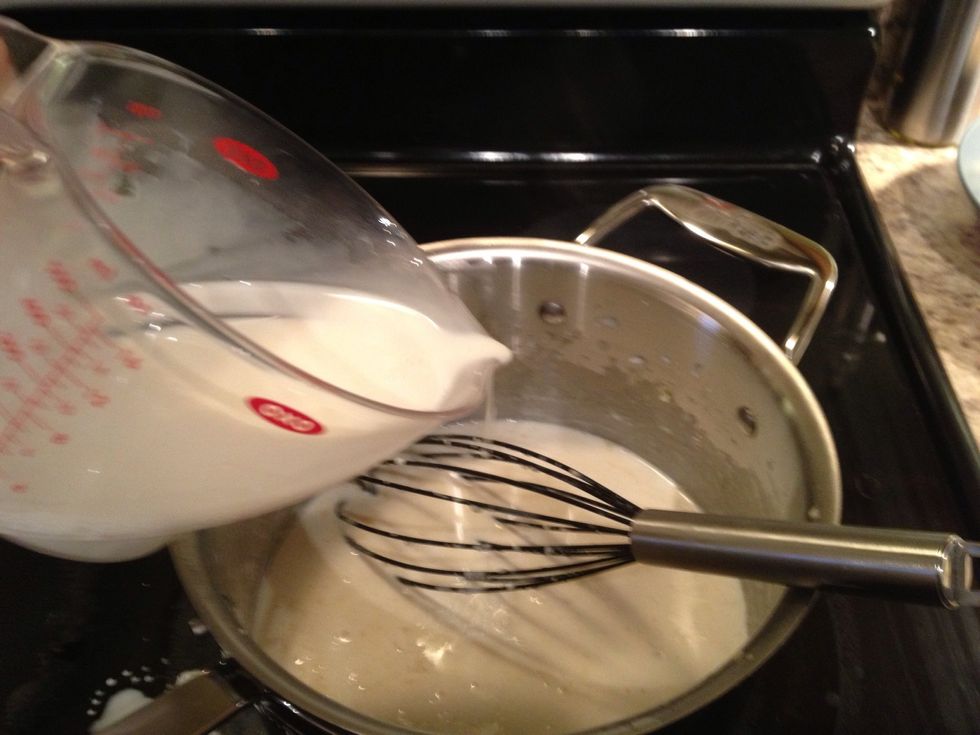 While whisking, pour in your half and half. You don't want it to curdle so keep whisking. Whisk for 3-5 minutes.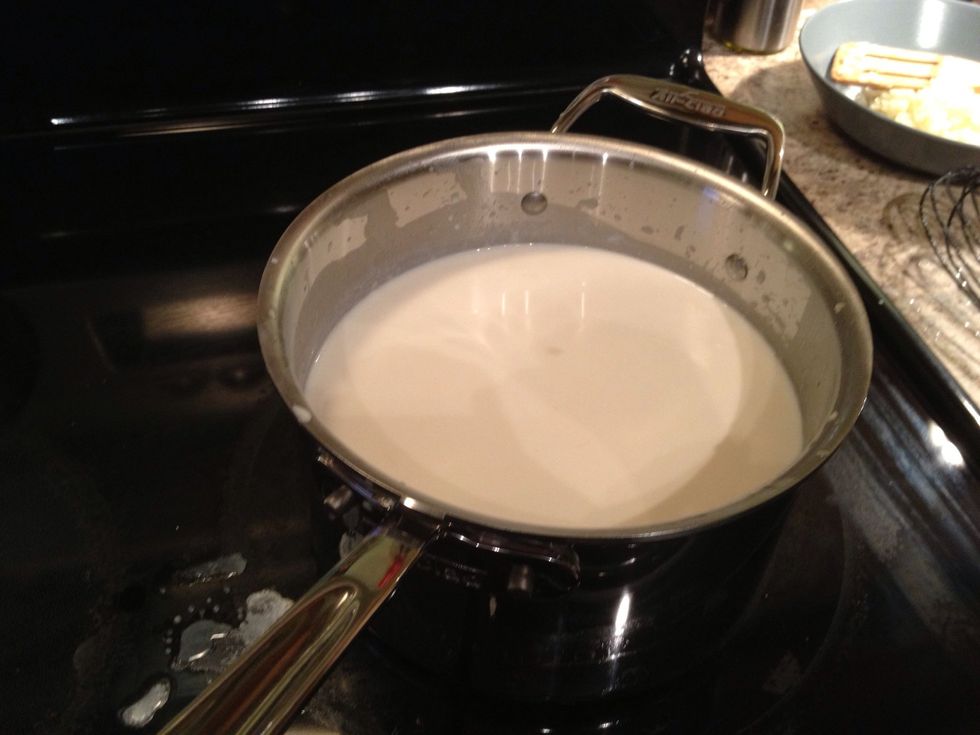 The soup is ready to simmer for 20-25 minutes over low-medium heat.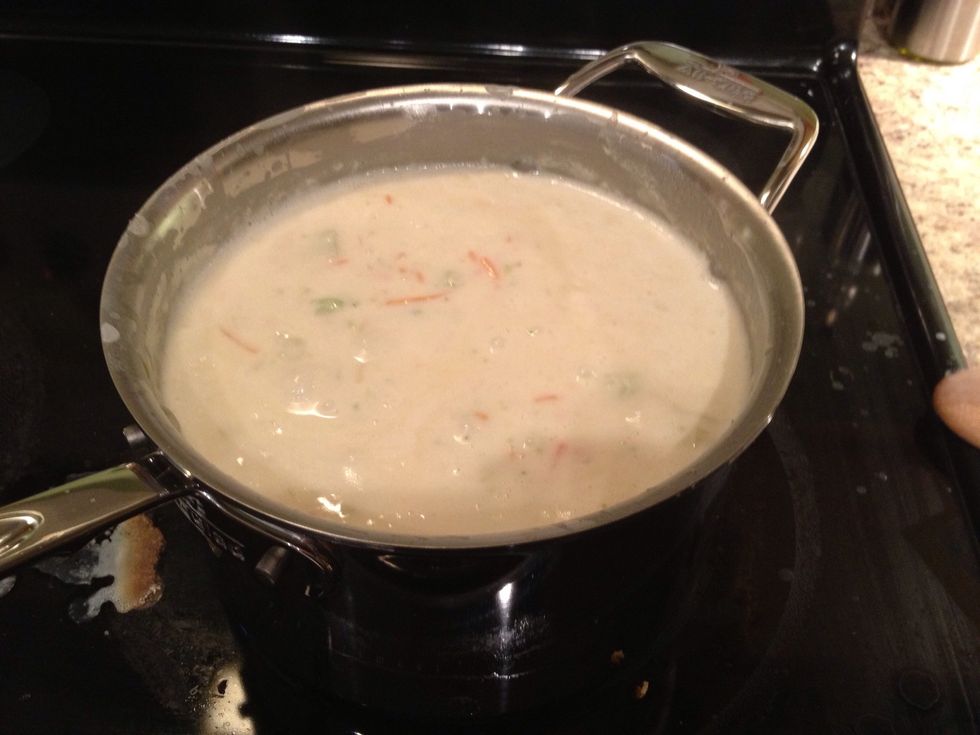 After your base has simmered for 20-25 minutes, add your carrots and broccoli. Let the soup simmer for another 20 minutes or until the produce is tender. Stir occasionally. .
After the soup is done simmering, add your cheese and stir right away. You'll want to lose the whisk and use a spoon by now. Stir until melted; about 5-10 minutes.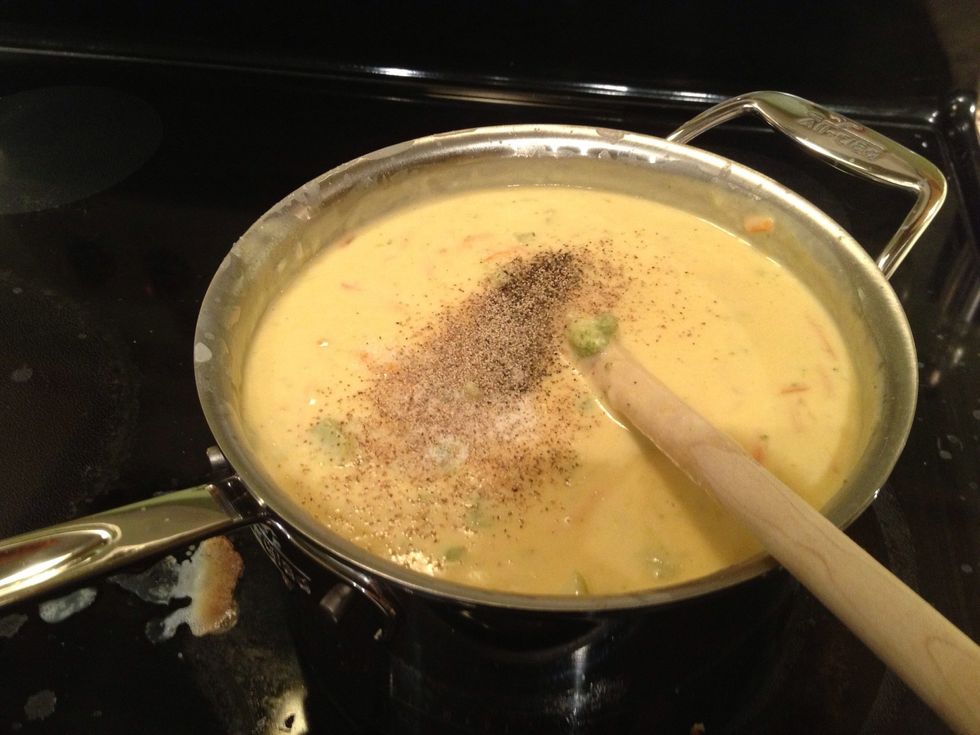 Add salt and pepper to taste. I liked the combination of white and black pepper and sea salt.
Just add sourdough bread and you're set. I found that there was room for a little less butter but overall it was very good.
1.0Tbsp Melted butter for Sauté Pan
1/2 Medium onion chopped
1/4c Melted butter
1/4c Flour
2.0c Half & Half cream
2.0c Chicken stock
1/2lb Fresh broccoli (frozen will work)
3/4c Julienned carrots
8.0oz Grated shredded sharp cheddar cheese
1.0 3 qt pot
Love & smiles