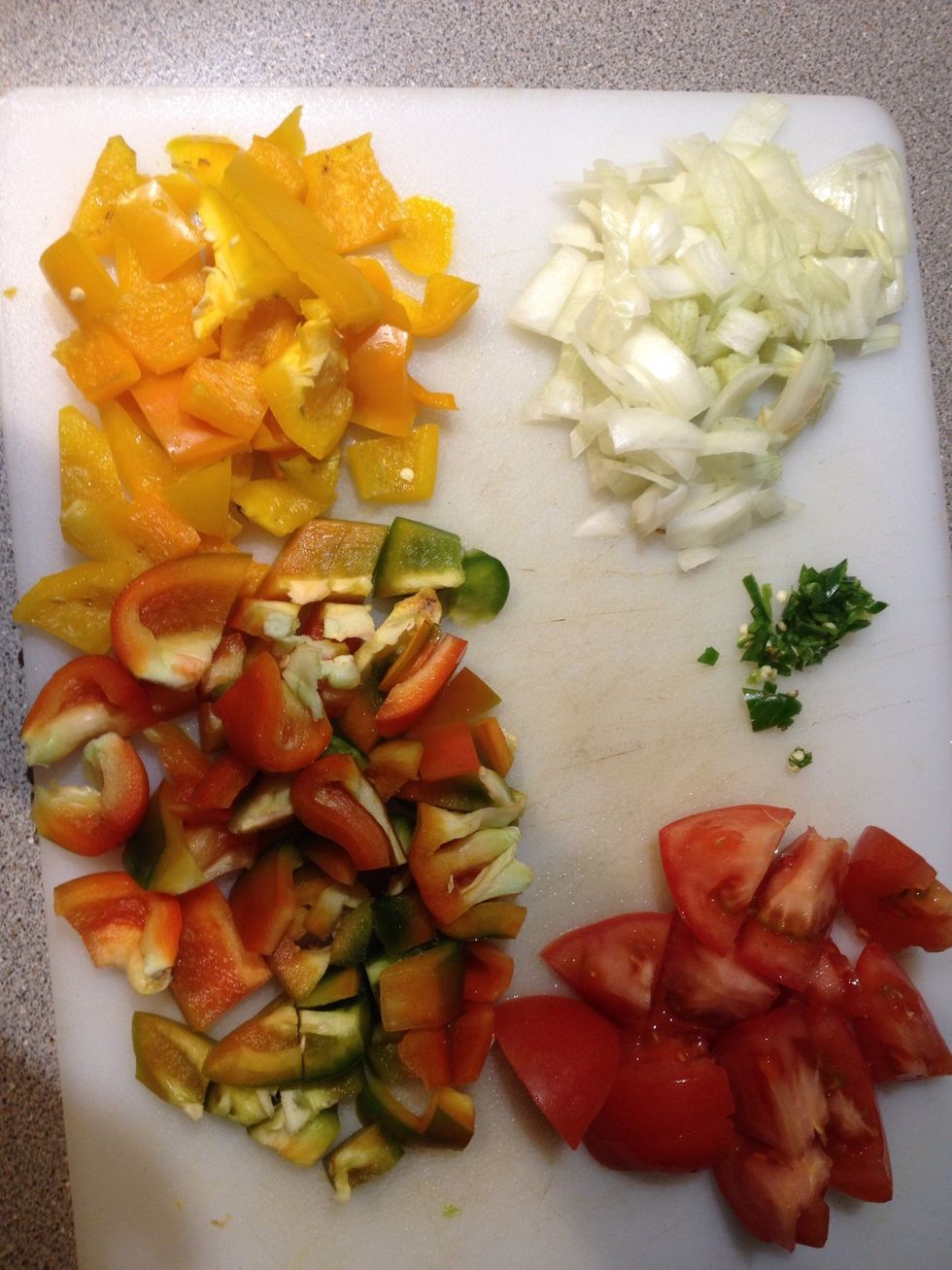 Dice the capsicum to 2cm2. Dice the onions, small dice the green chilli and cut the tomatoes to 1/8th. Now place a frypan with some oil on a medium flame.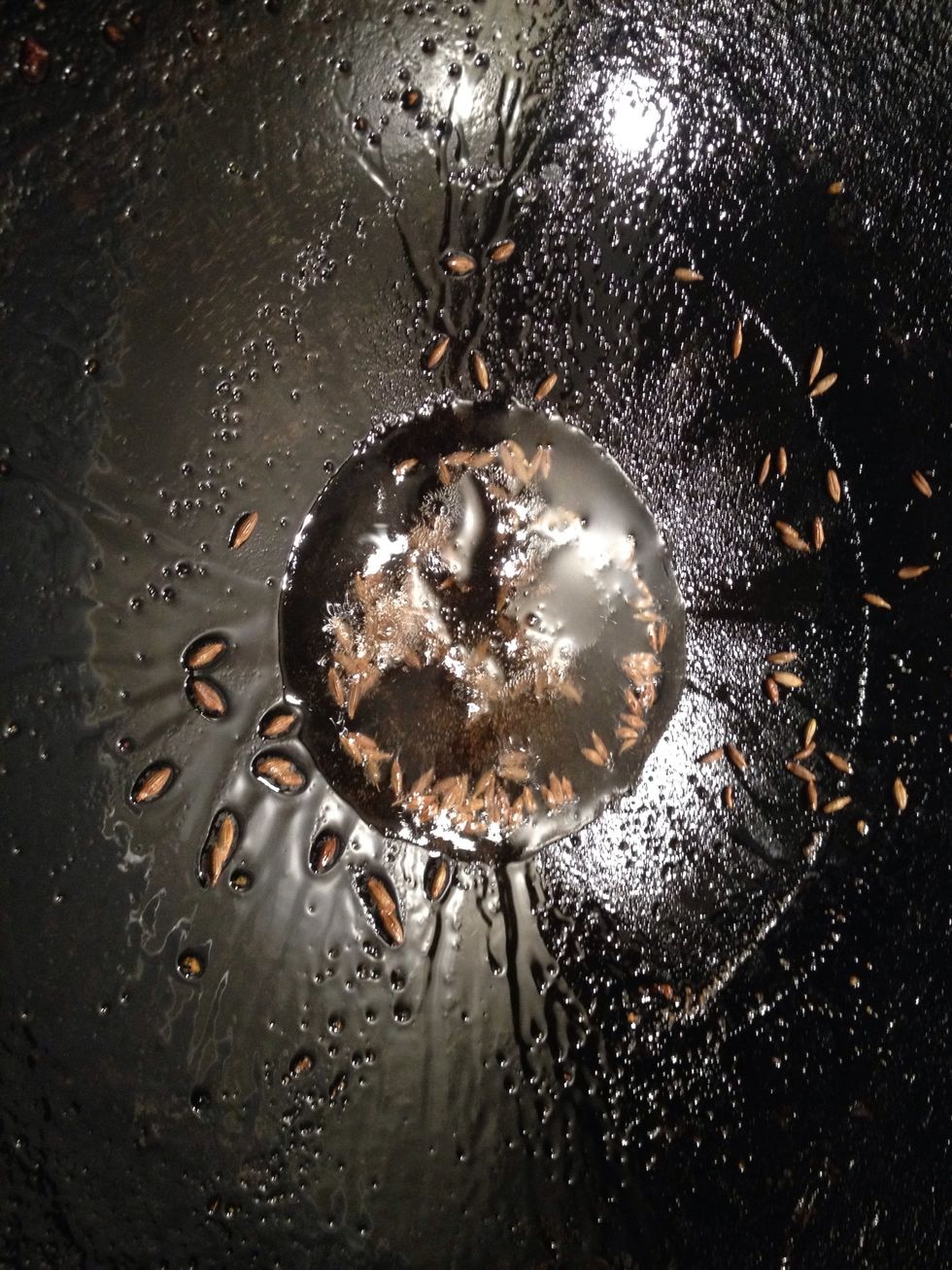 Add cumin seeds. Once it is fragrant add the onion and green chilli.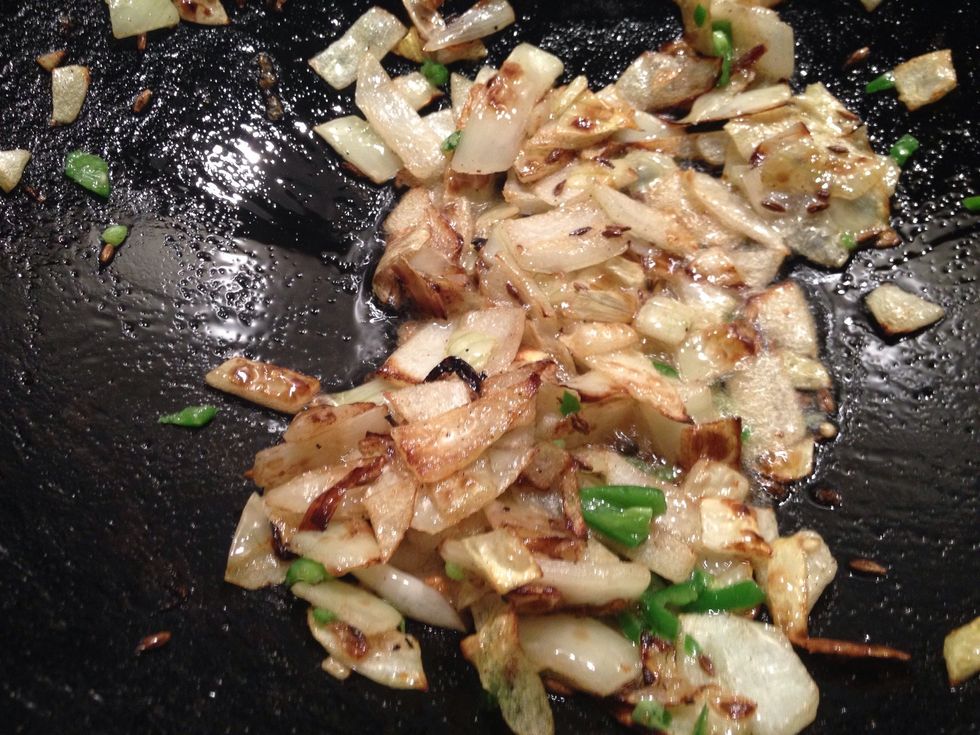 Once it has softened....
Add ground turmeric, ground chilli & garam masala. Stir well.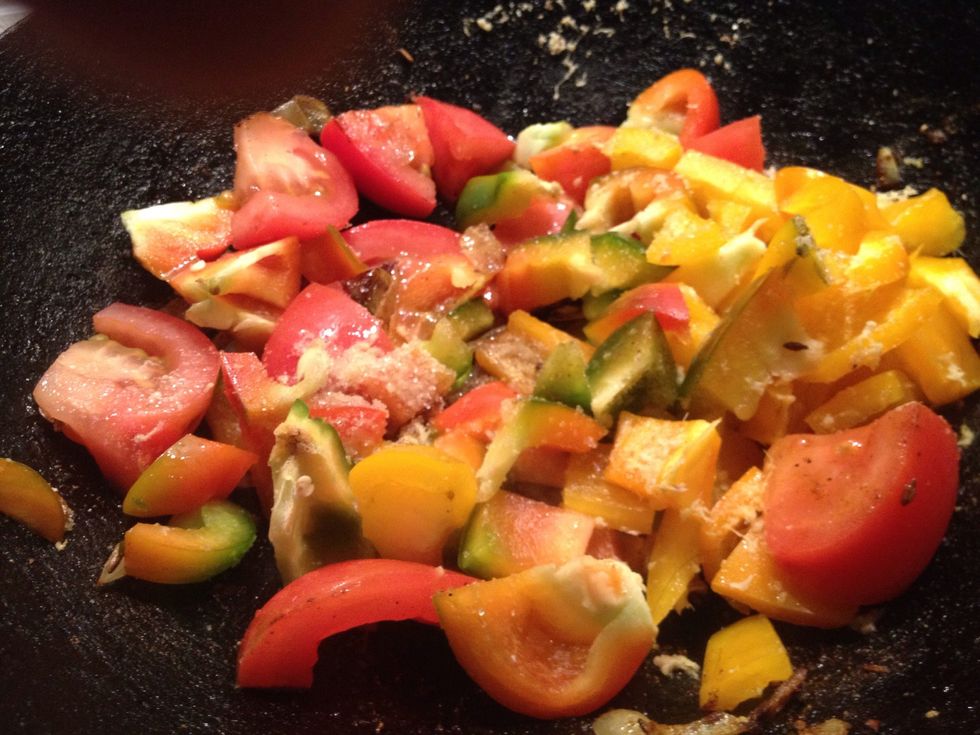 Cook for 2 minutes while continually stirring. Now add all the diced capsicum & tomatoes. These need to be stirred quickly. I like the taste of the capsicum & tomatoes & I prefer it firm - not mushy.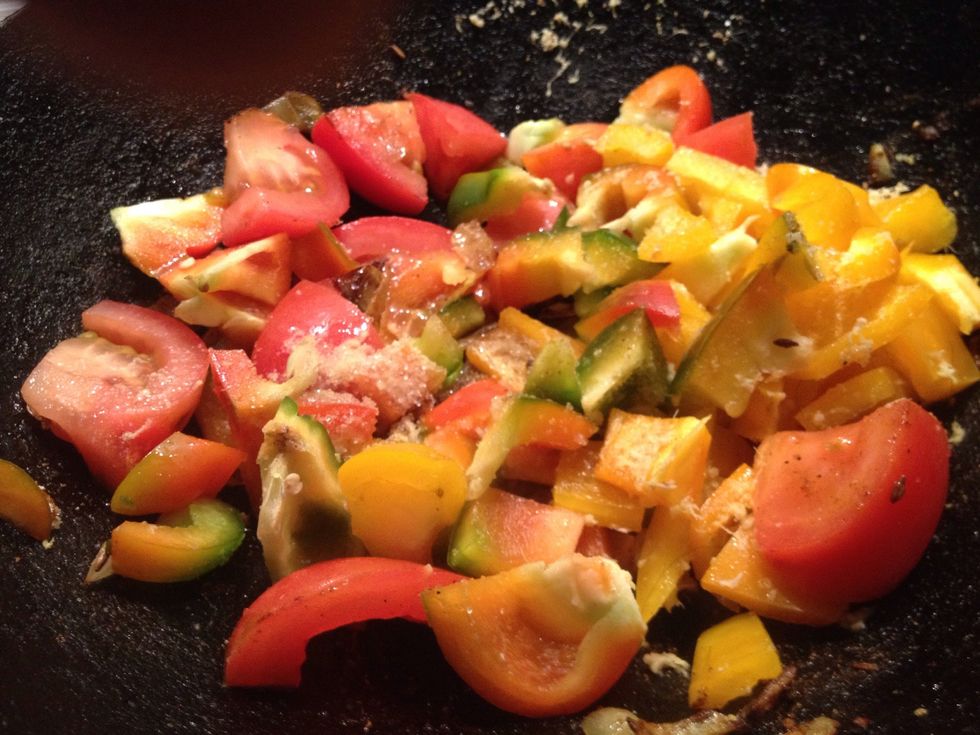 After a minute you can add the ginger. You can grate it or Julien (cut to strips) it.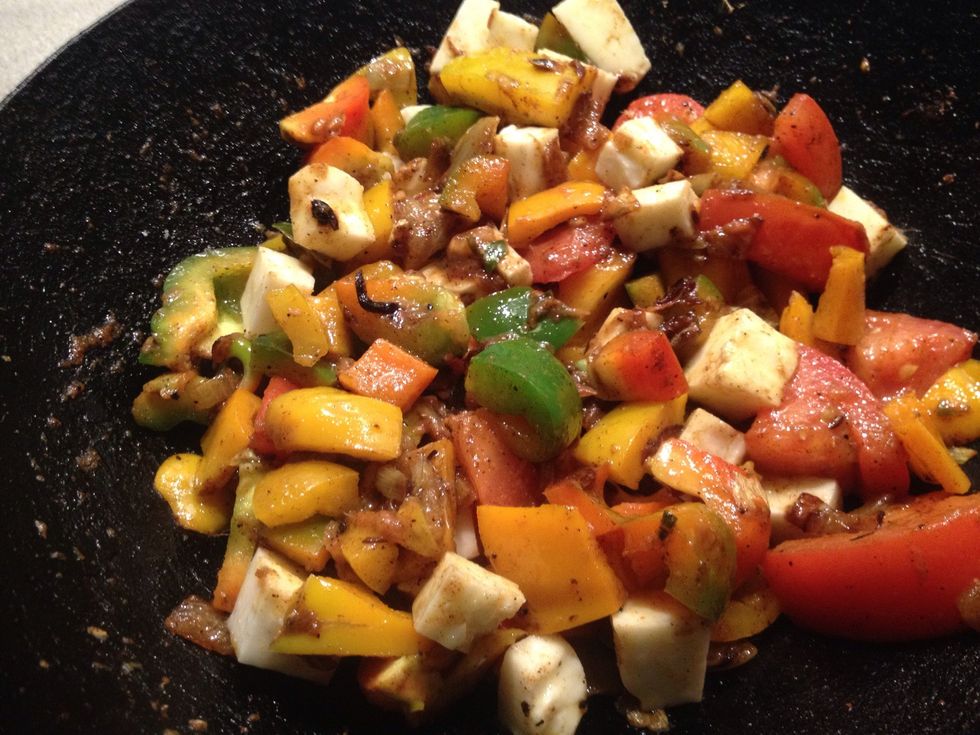 Now add the paneer. If you use paneer it will need more salt compared to using Halloumi.
The final note - is to taste and adjust the salt, sugar & vinegar. If you don't have red wine vinegar, white wine or regular vinegar will do too. You can have it as it is or serve with roti or rice.
For an alternative way to serve- add this to 1/2 a cup of cooked Quinoa, Bulghur Wheat or Couscous.
For an Indian-Italian spin - serve this with pasta. Try making the Jalfrezi drier and wet it down with pasta water to your desired consistency.
250.0g Paneer or Halloumi
3.0Tbsp Vegetable Oil
5.0cm Fresh Ginger
1.0tsp Cumin Seeds
1.0 Onion
1.0 Fresh Green Chilli (diced)
1.0 of each red, green & yellow Capsicum/bell pepper
1/2tsp Ground Turmeric
1/2tsp Kashmiri Chilli Powder
3/4tsp Garam Masala
2.0 Tomates (diced)
1.0tsp Red Wine Vinegar
1/2tsp Sugar