How to cook pandan flavored jelly-agar-agar pandan
Agar-agar is derived from seaweed. It has 0 calories making it ideal for dessert. This Pandan Jelly is a light Malaysian dessert.
2162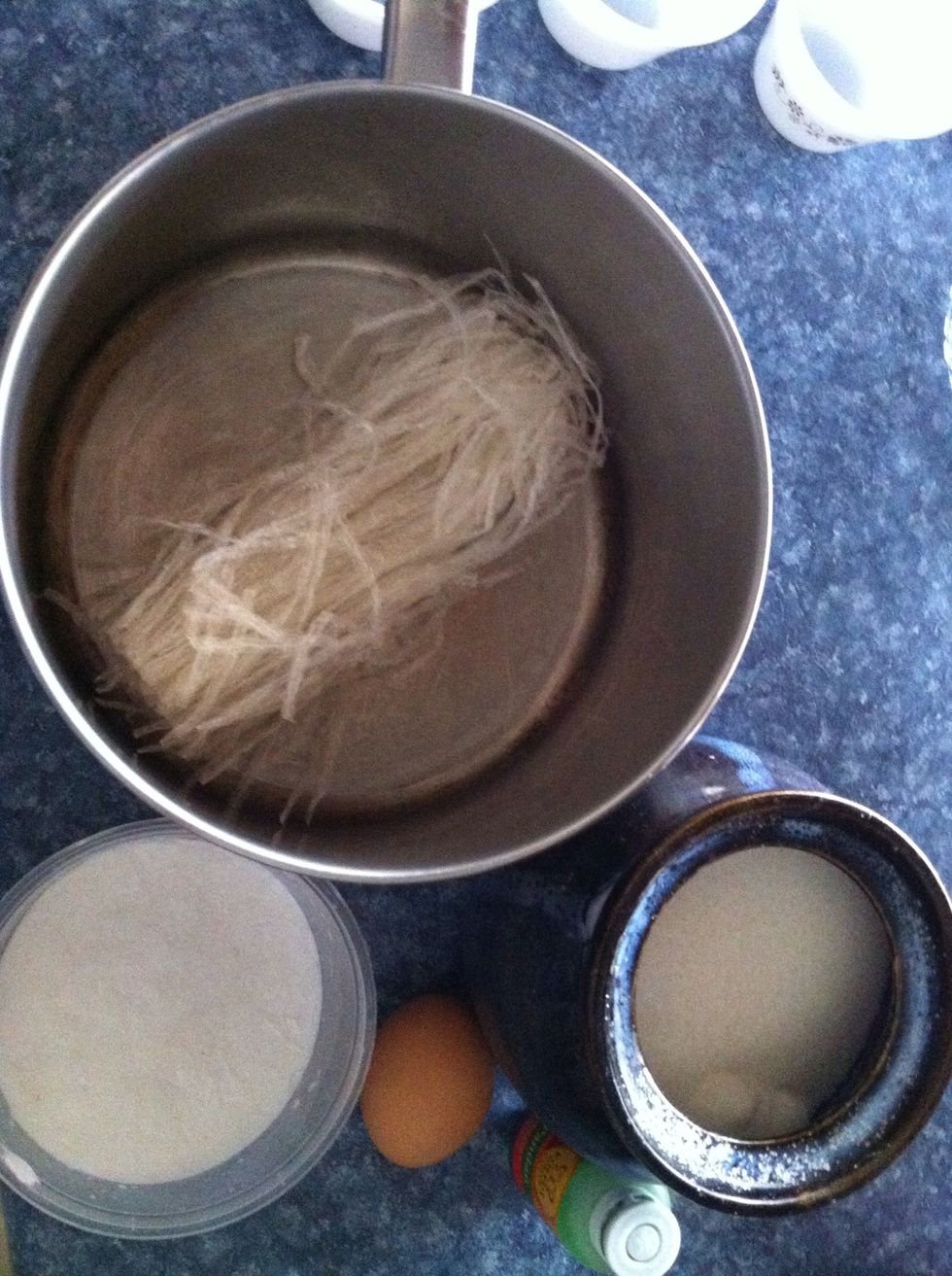 First gather all my ingredients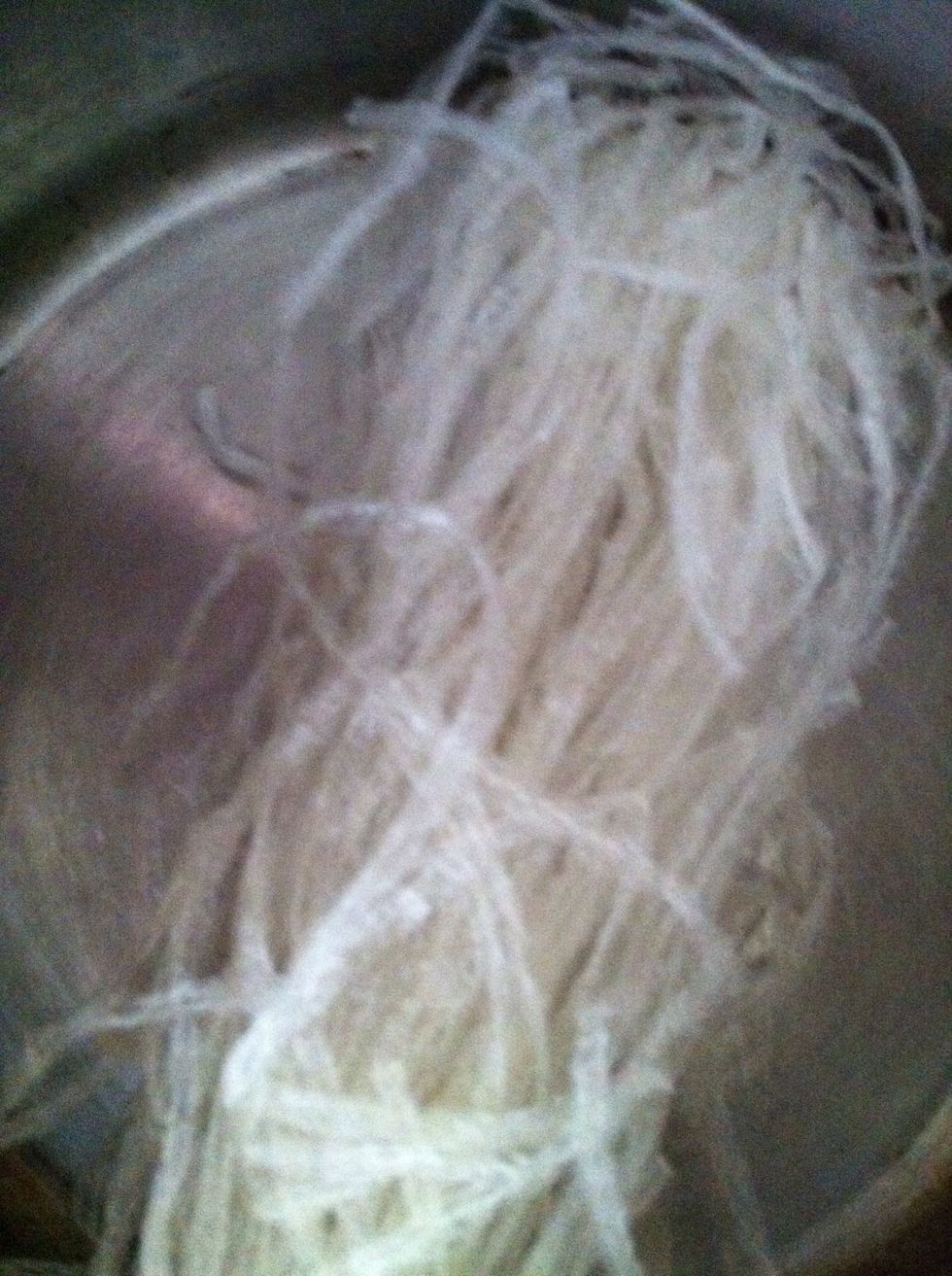 I am following a ratio of 15g agar agar strips to a liter of liquid. Start by soaking the strips to 500ml water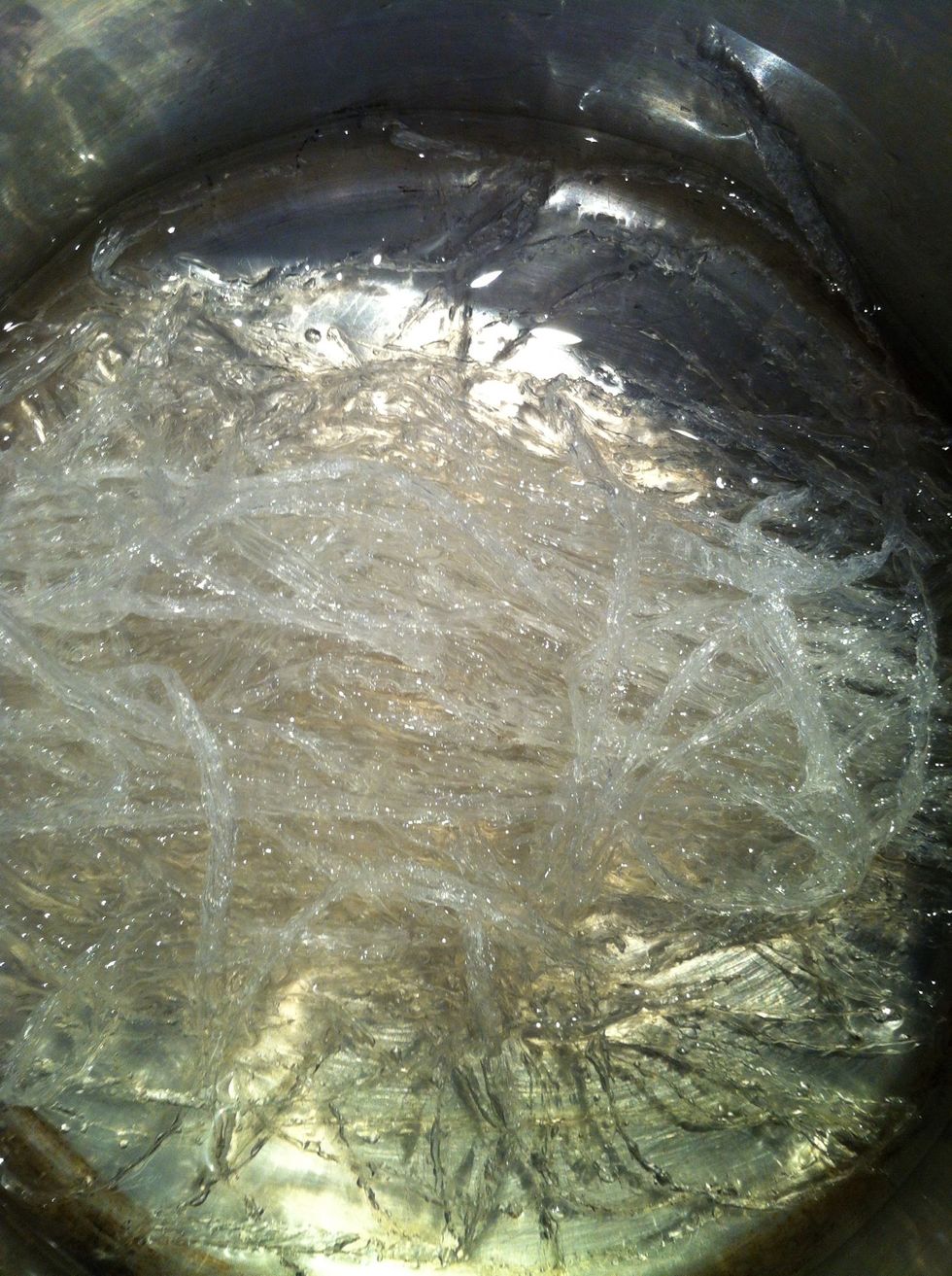 This is after 3 minutes. The strips will start to softened. Place it on low heat. Be mindful if you place this on hot flame & shallow pot this will over flow. So use a deep pot.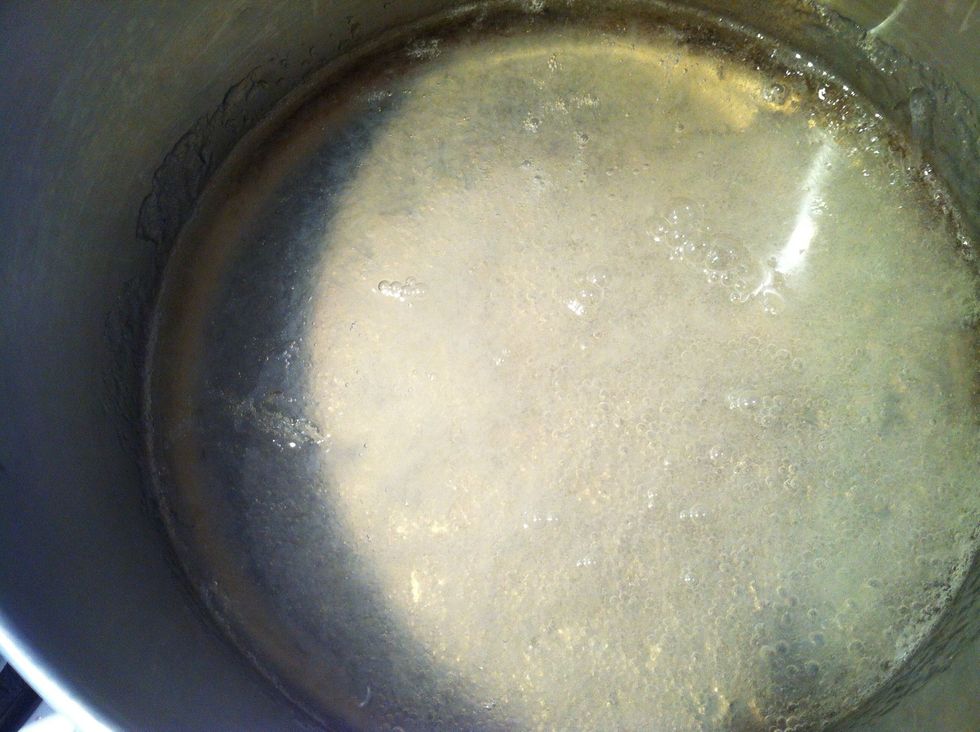 Now the strips have dissolved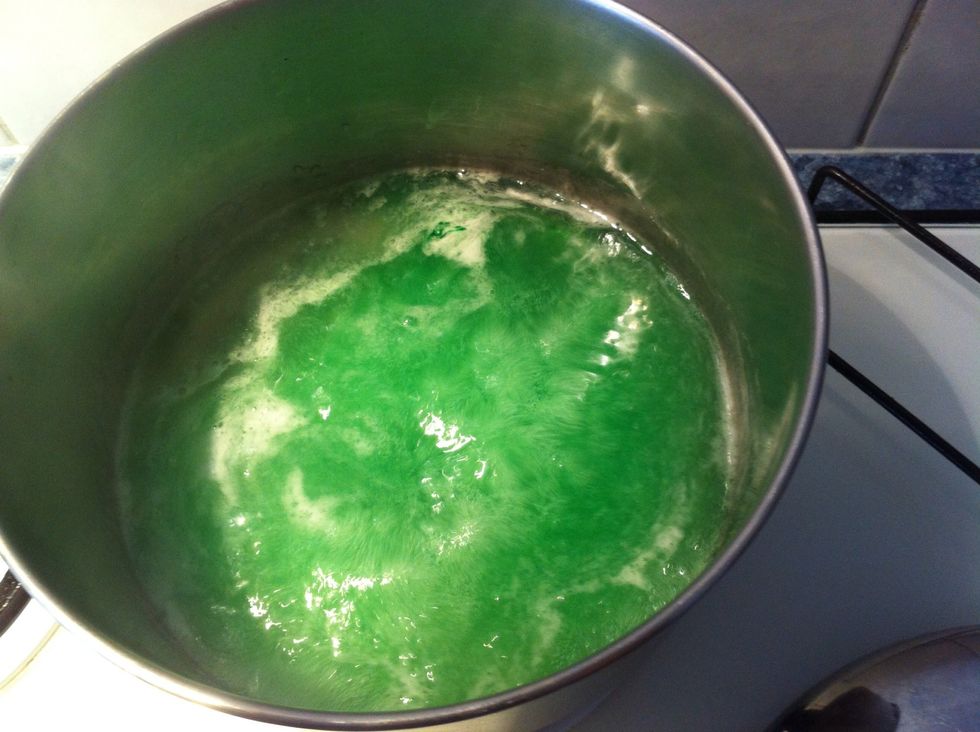 Add the pandan extract, salt & sugar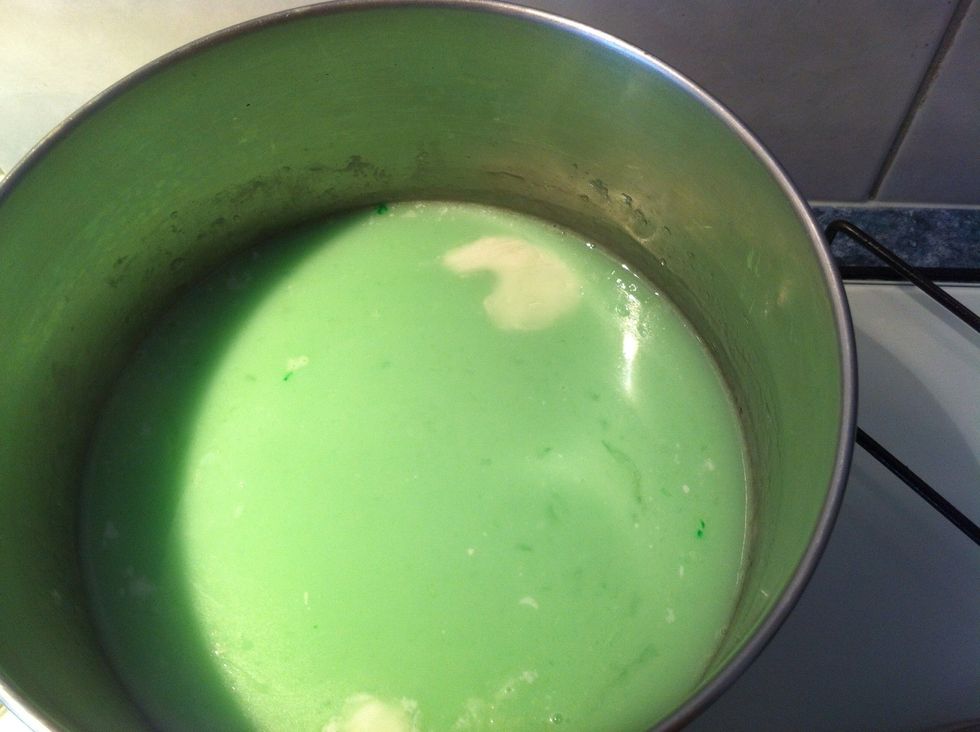 Add light coconut milk
Whisk an egg. This will give a firm custard texture to the dessert but not an "eggy" smell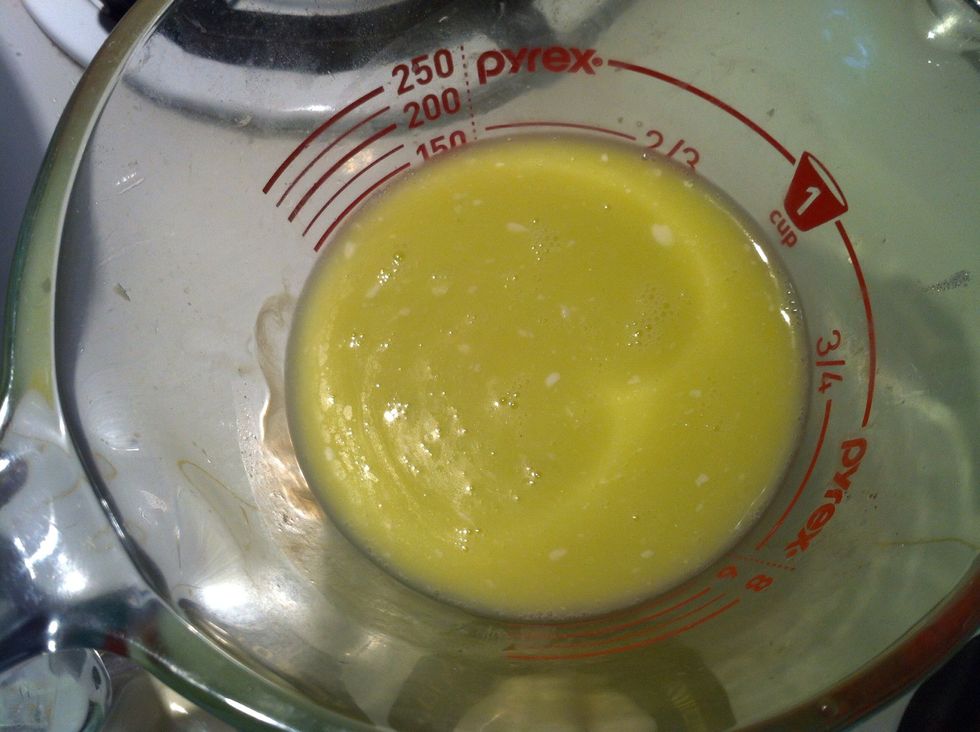 Add a cup of water to the egg and mix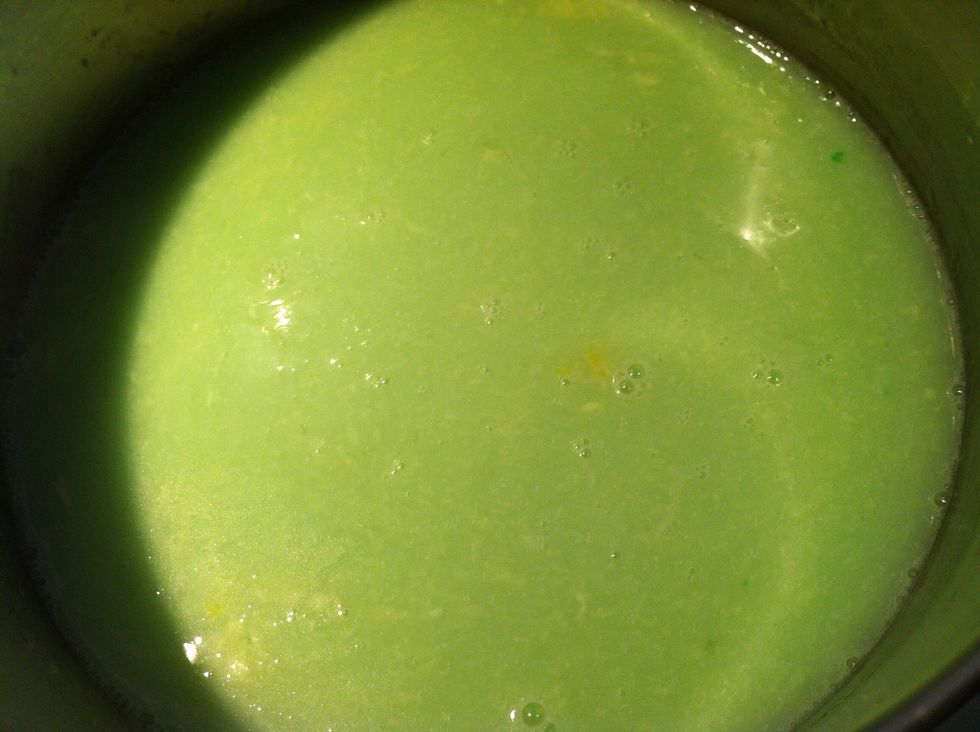 Add the balance water. Add the water & egg mixture to the pandan mixture and stir quickly
Switch off flame and pour contents into your desired mould. Let it set in the fridge. Serve it after lunch or dinner with a cuppa
15.0g Agar agar strips or powder
1.0c Light coconut milk
3.0c Water
1/4tsp Pandan extract
1.0pch Salt
1.0 Egg
3/4c Sugar (or to taste)