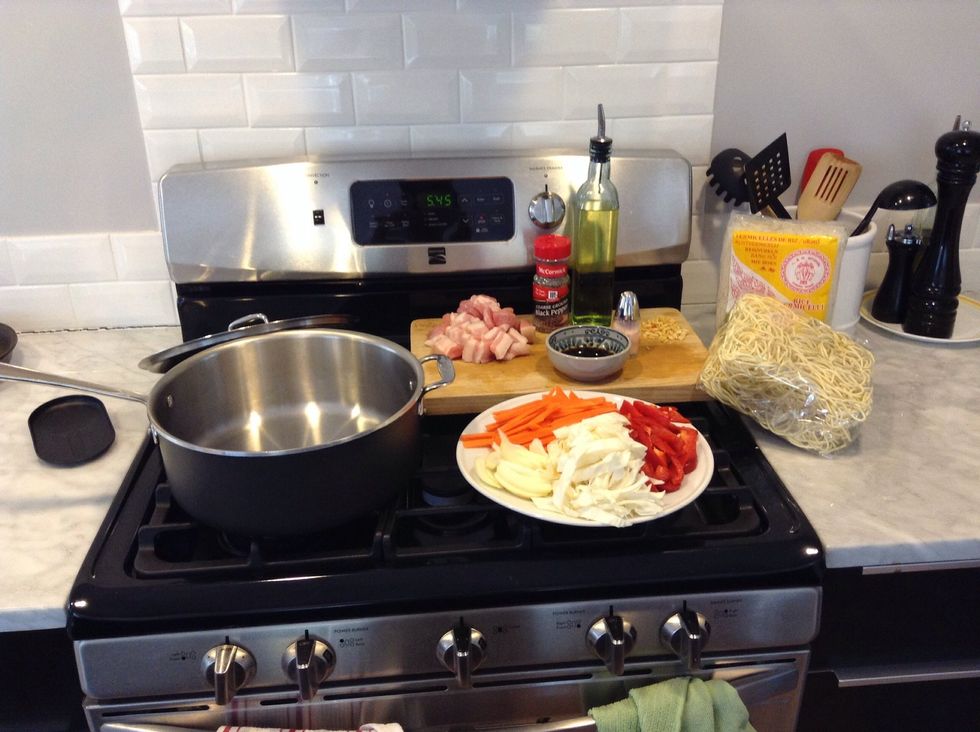 Ingredients.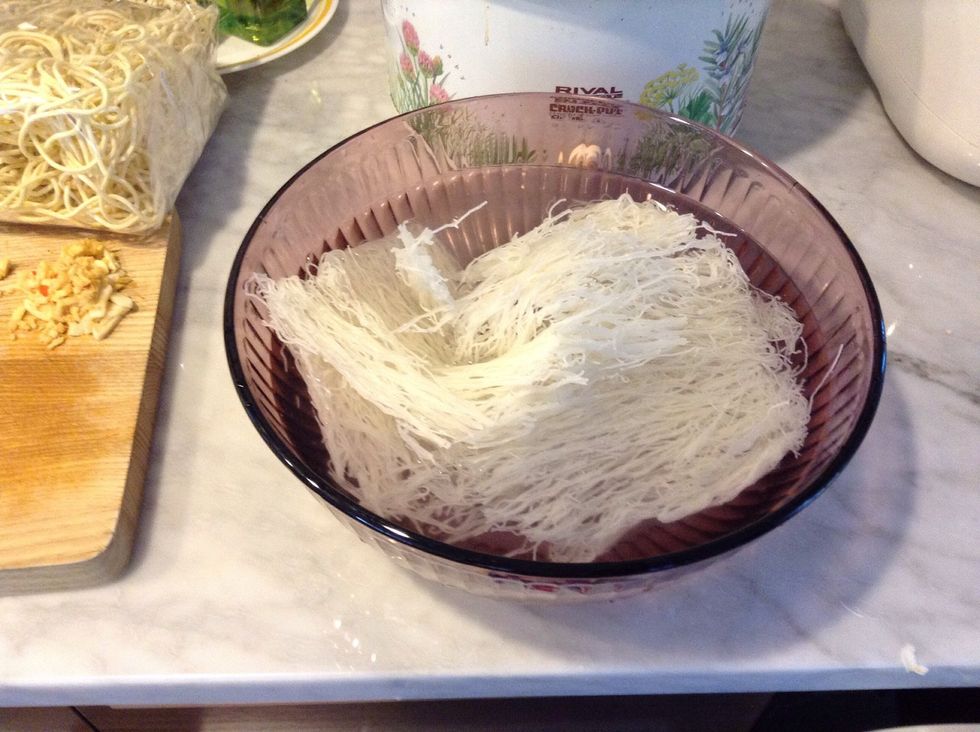 Begin by soaking the white noodles.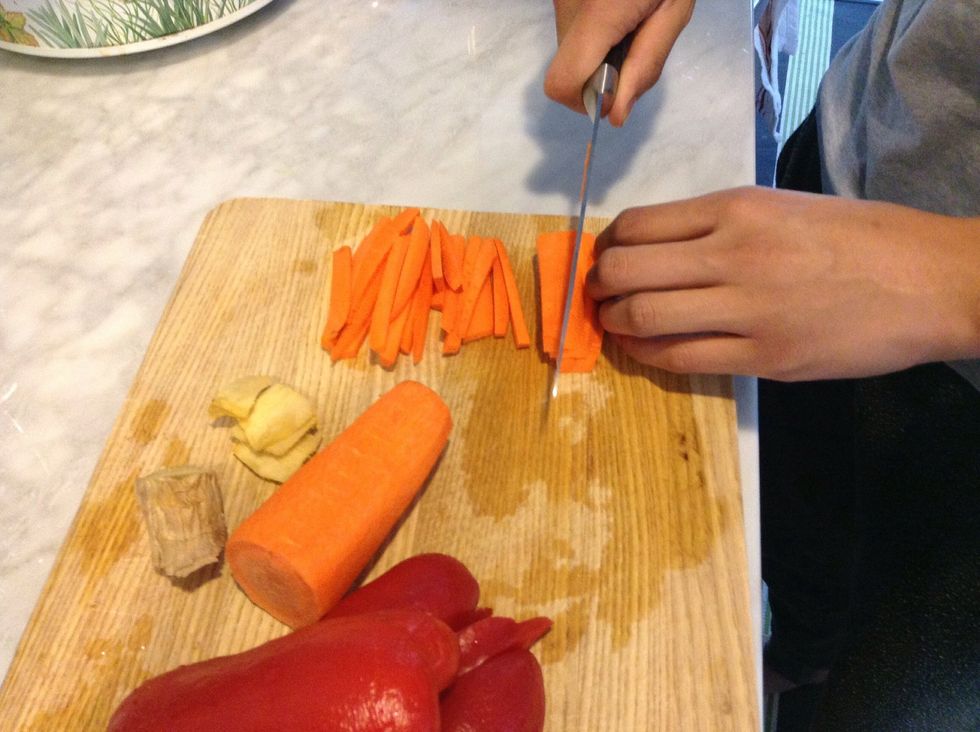 Chop your vegetables.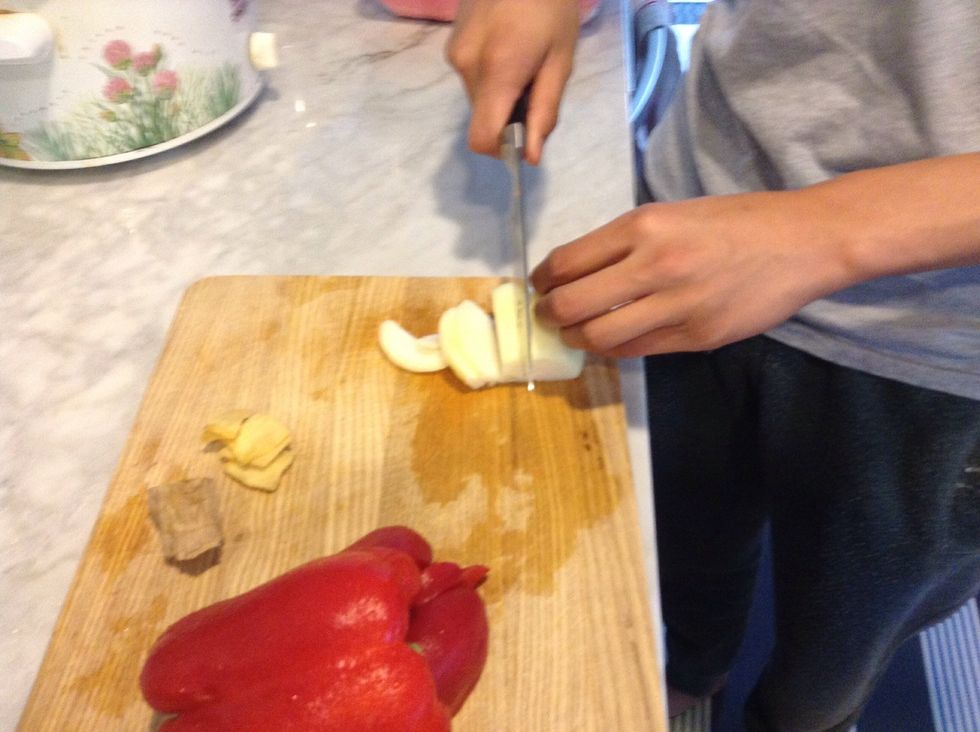 Chop.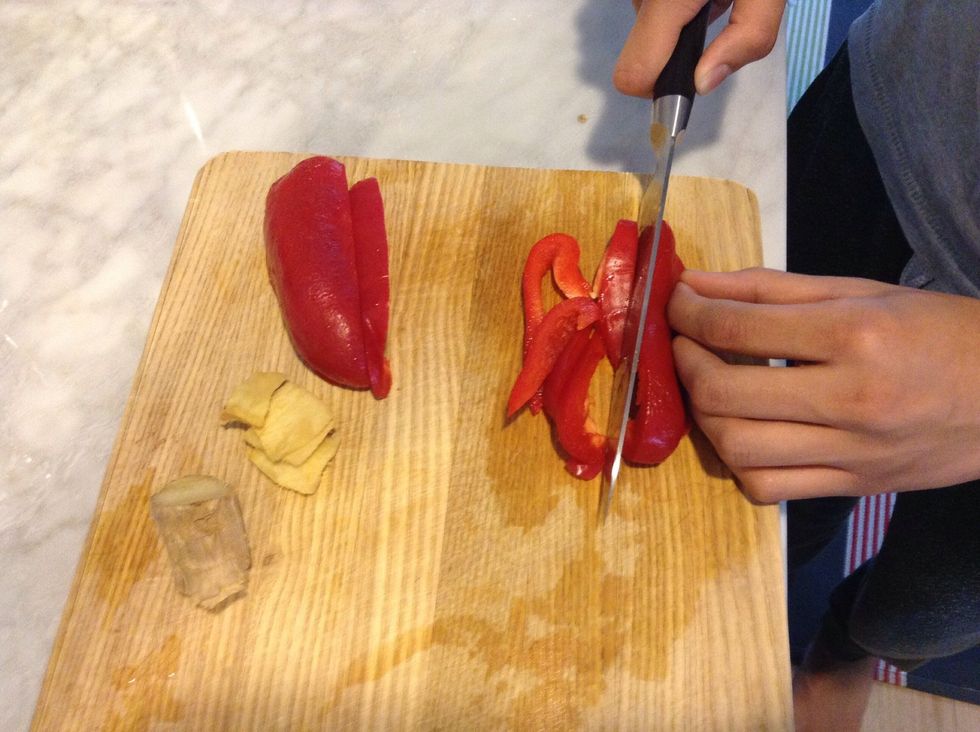 Chop.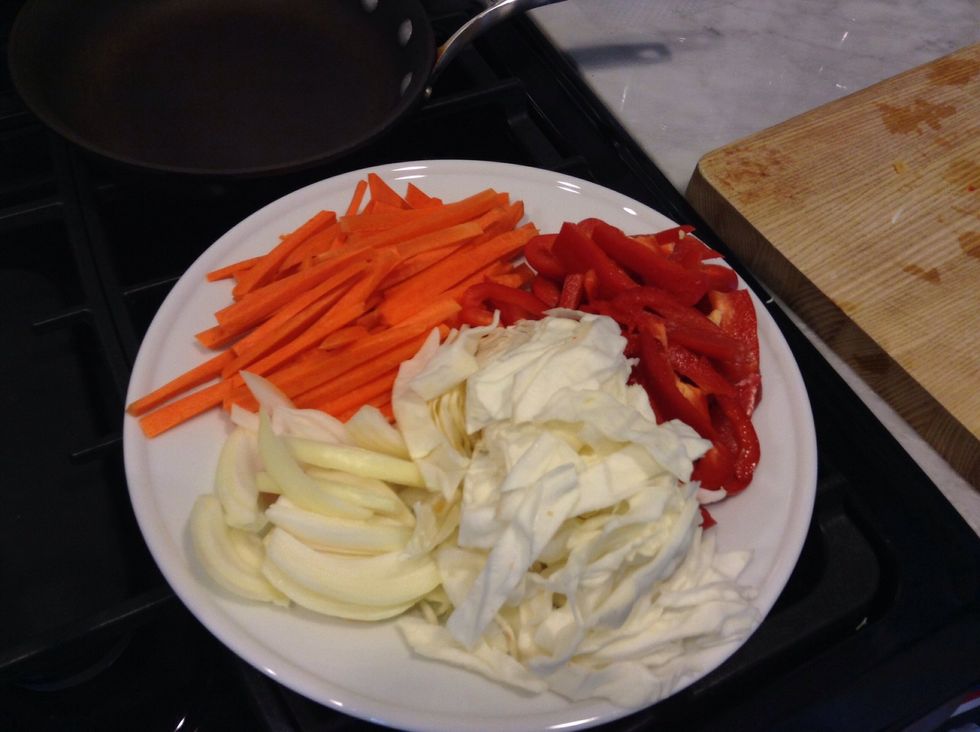 Chopped.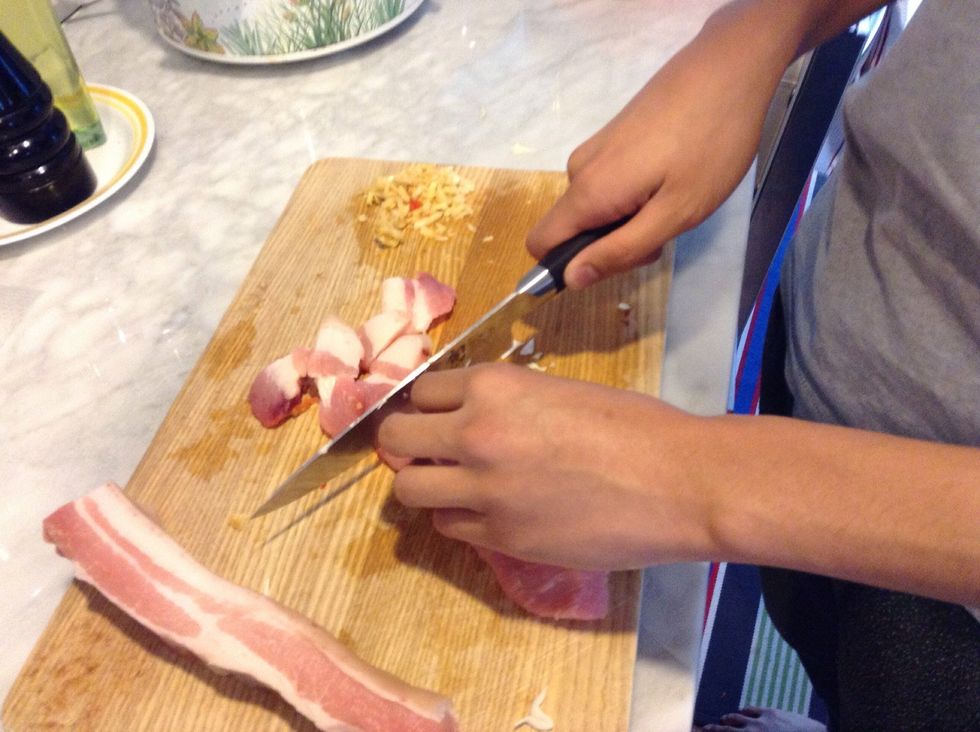 Chop the meat.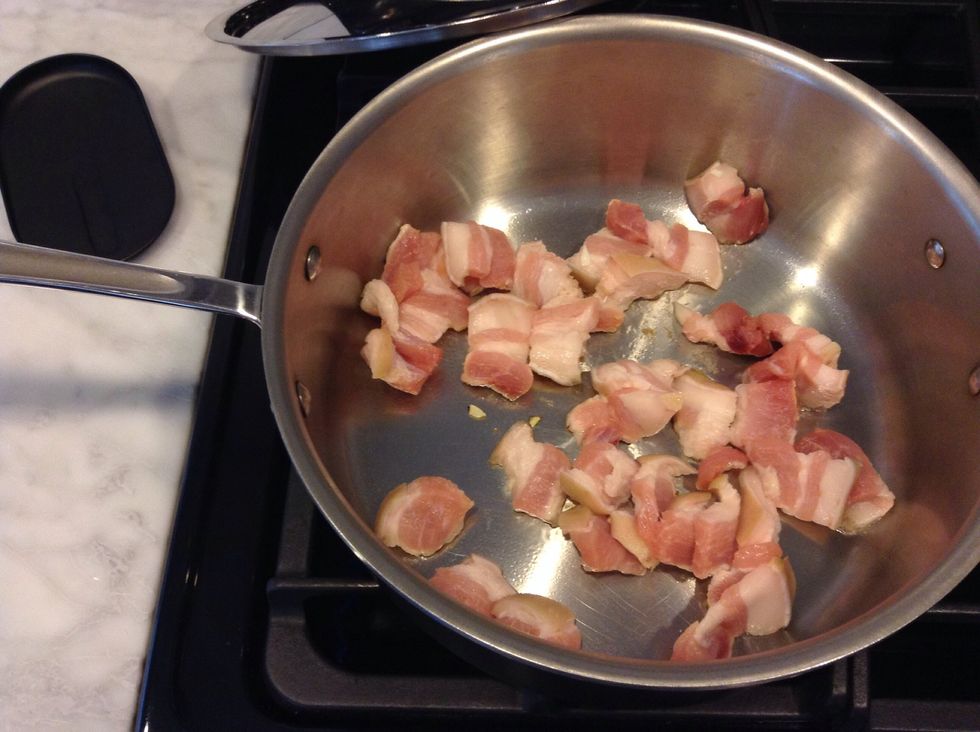 Cook the meat. Depending on what kind of meat, you may need to use oil.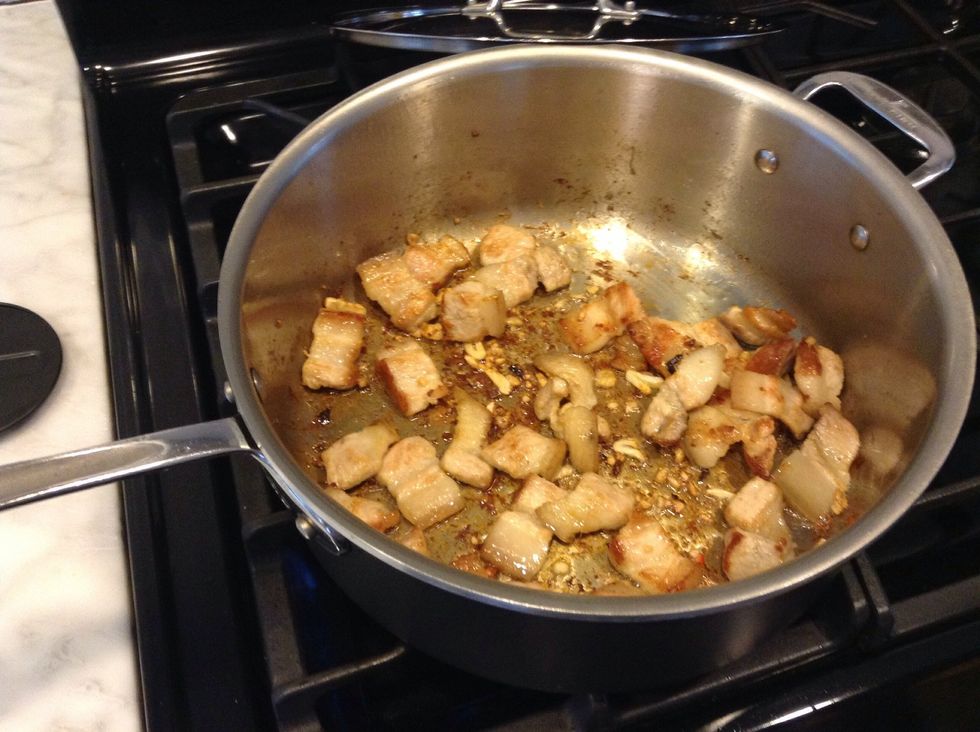 Add ginger and garlic.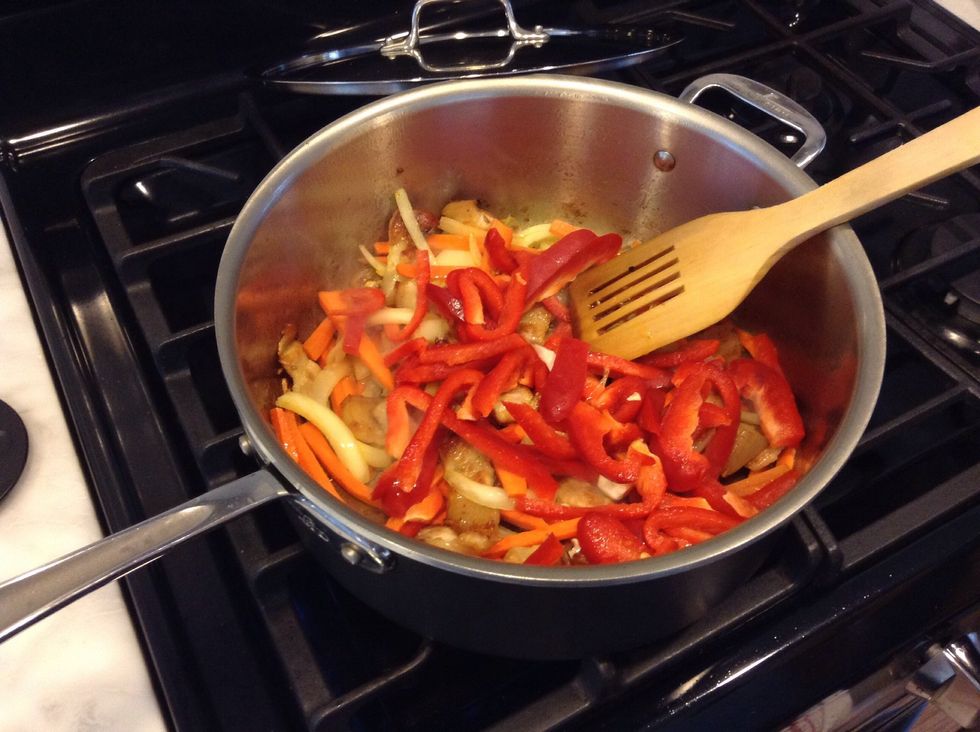 Combine ingredients.
Add white noodles first.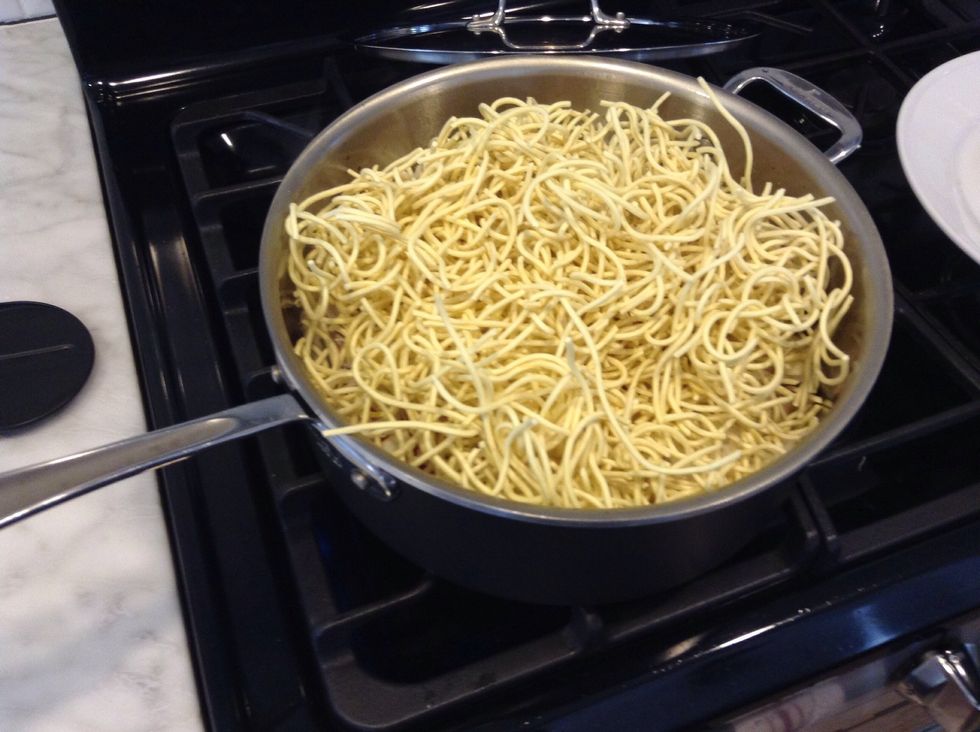 Add yellow noodles.
Stir.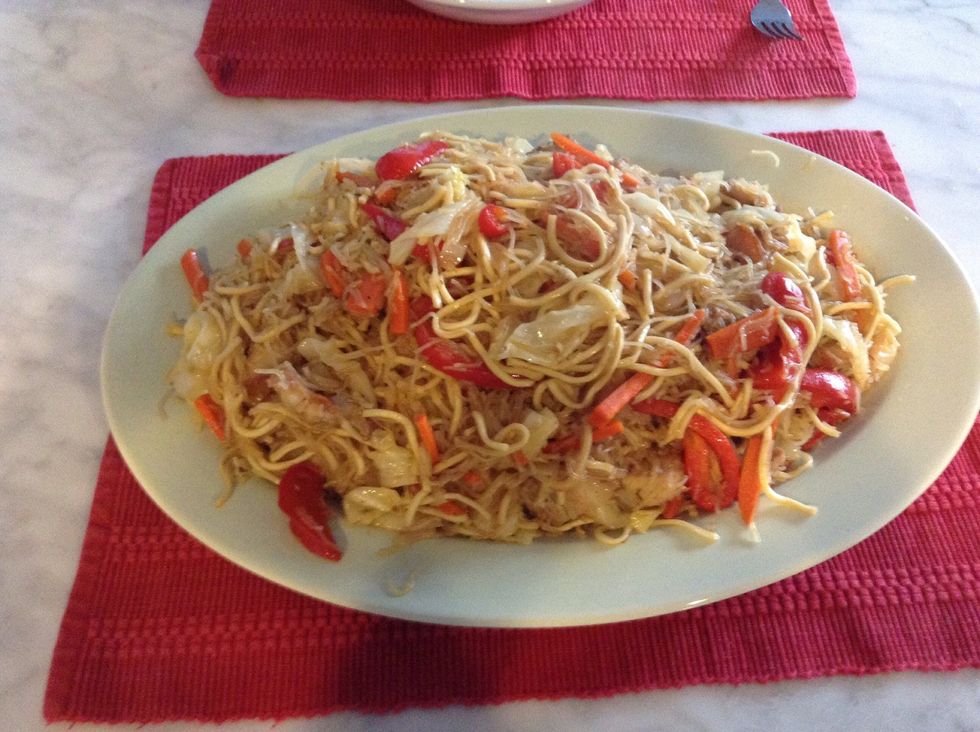 Serve.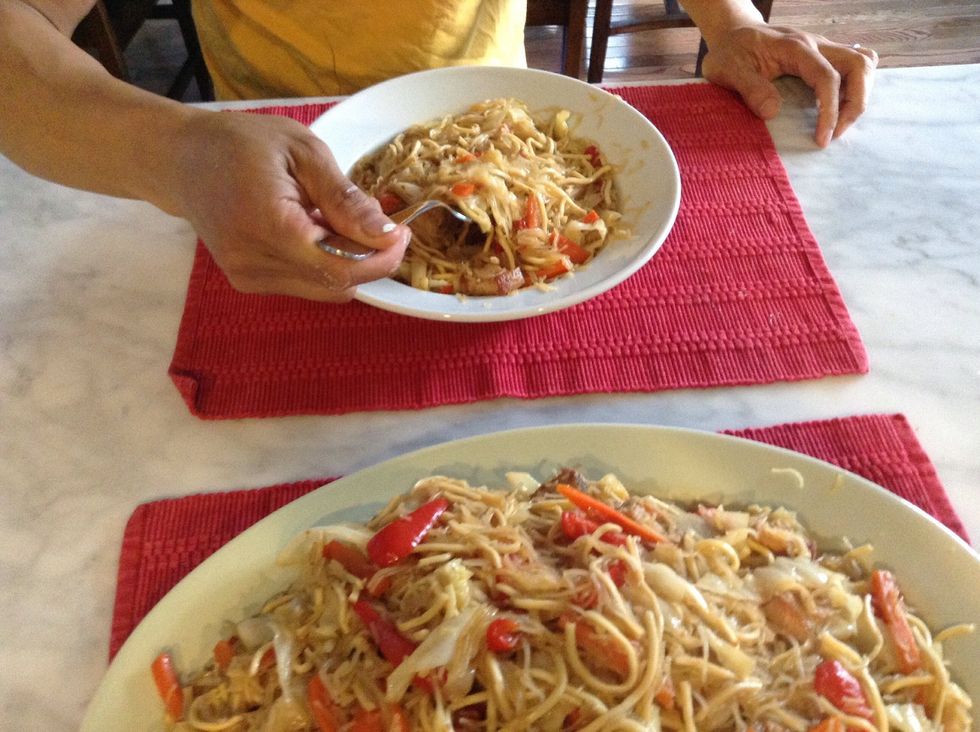 Eat.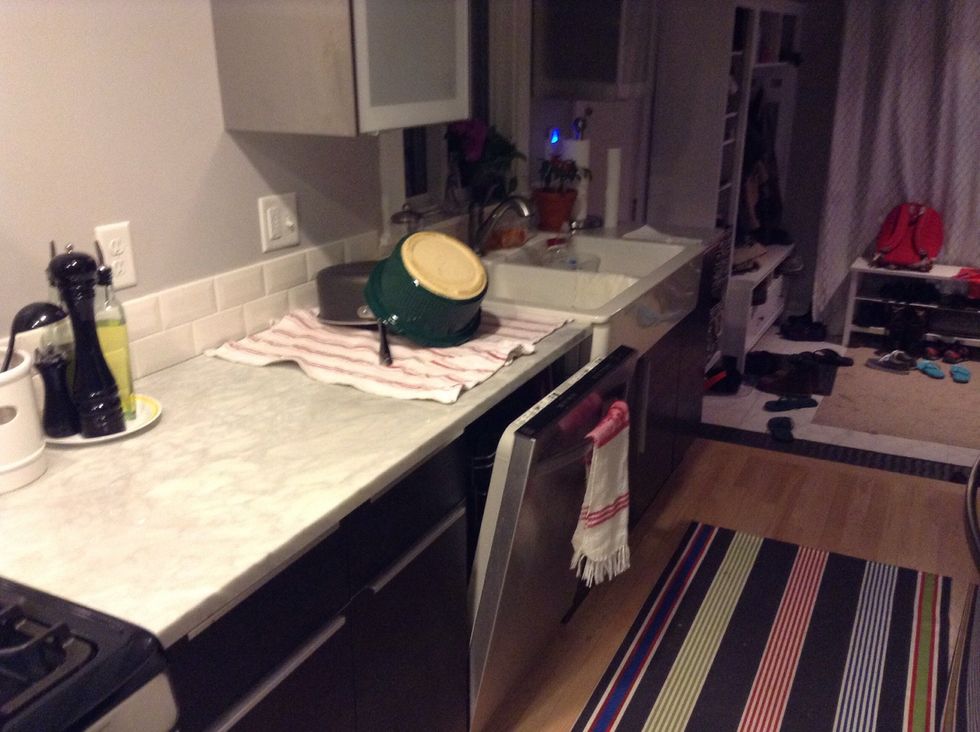 Clean.
Pancit translates to "convenient food" in Chinese. You can use any combination or quantity of ingredients that you would like to.
Red Bell Peppers
Cabbage
Onions
Carrots
Garlic
Ginger
Any meat or seafood
Yellow Noodles
White Noodles
Soy Sauce
Oil