Cook Panchratan Daal (Five Jewelled Daal)
8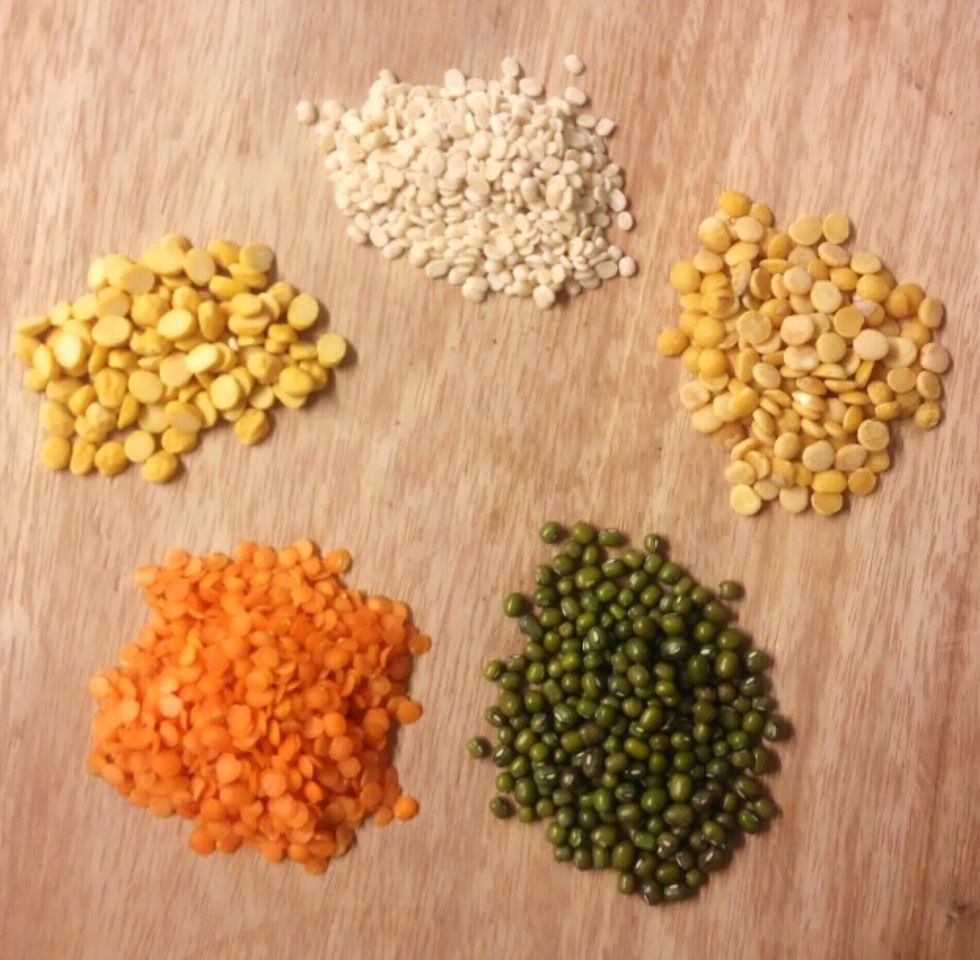 Your Five lentils. From top clockwise; Urid daal, toor daal, mung daal, Masoor daal, chana daal.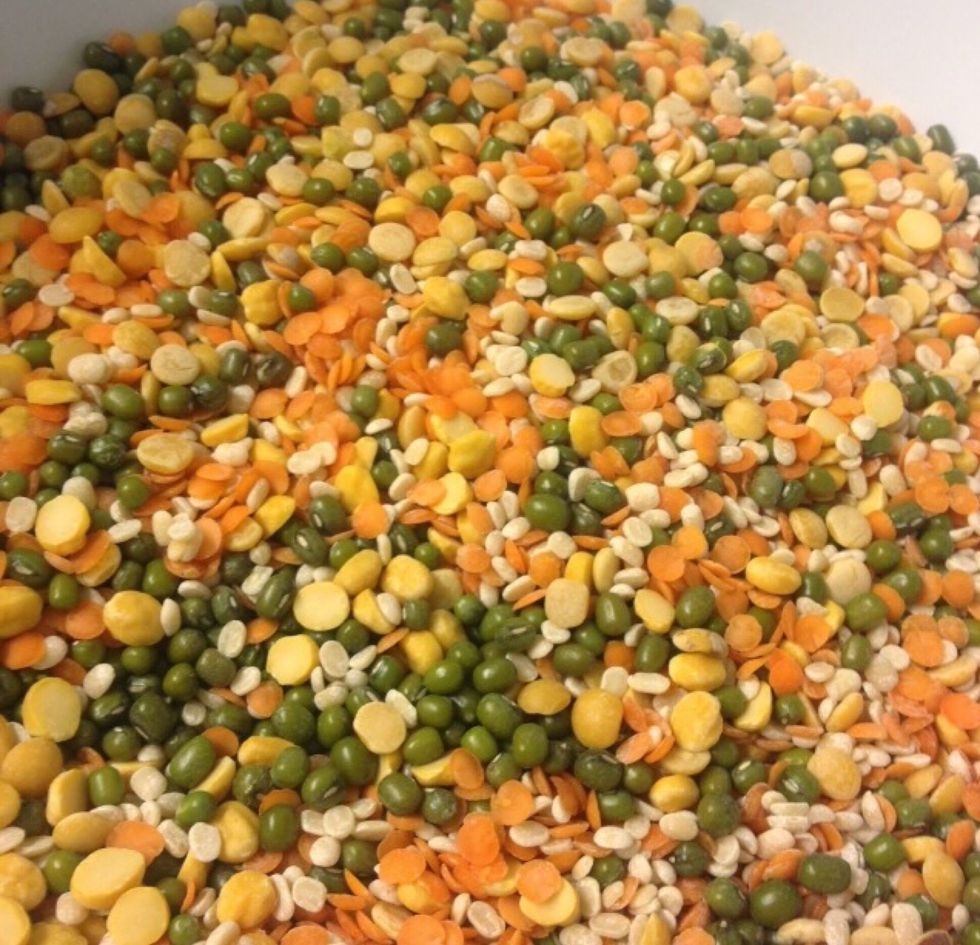 Soak lentils together for one hour then drain.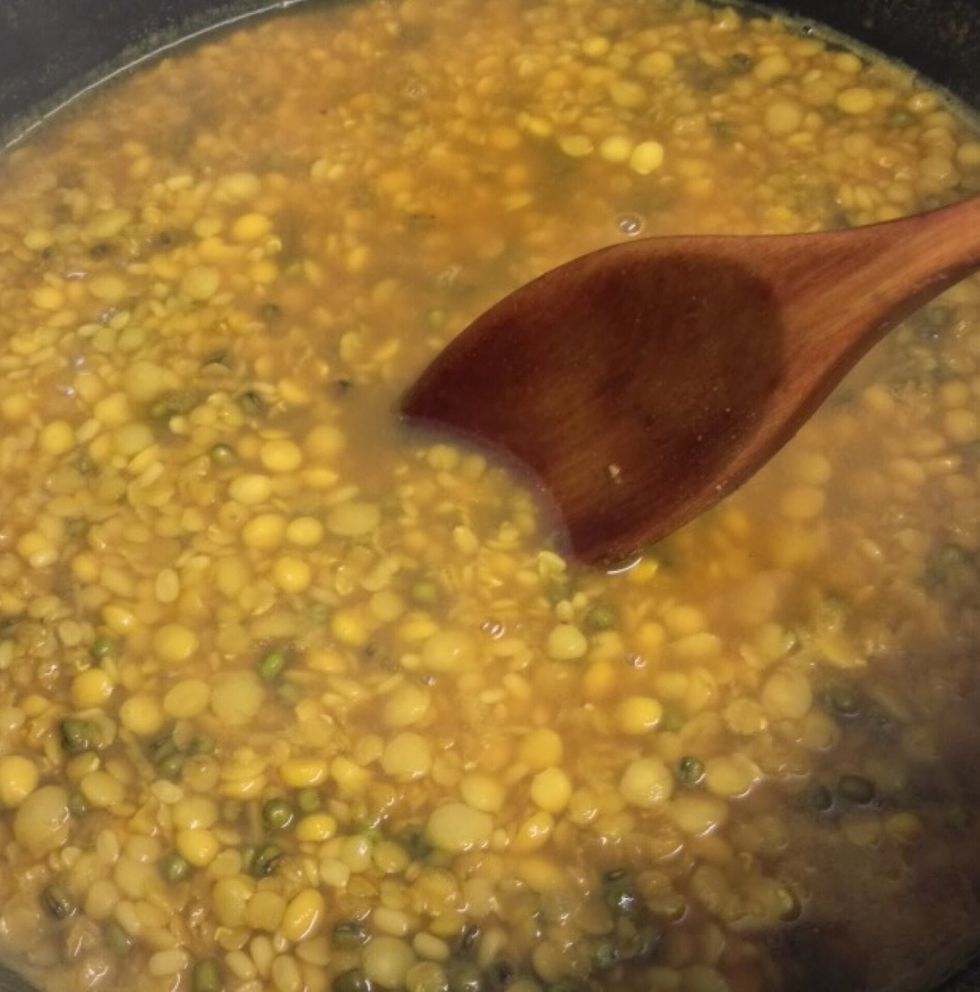 Add lentils to a pot with 1 litre of water. Add Turmeric, and good pinch of Asafoetida. Simmer till lentils are well cooked and combined but still holding their shape and texture.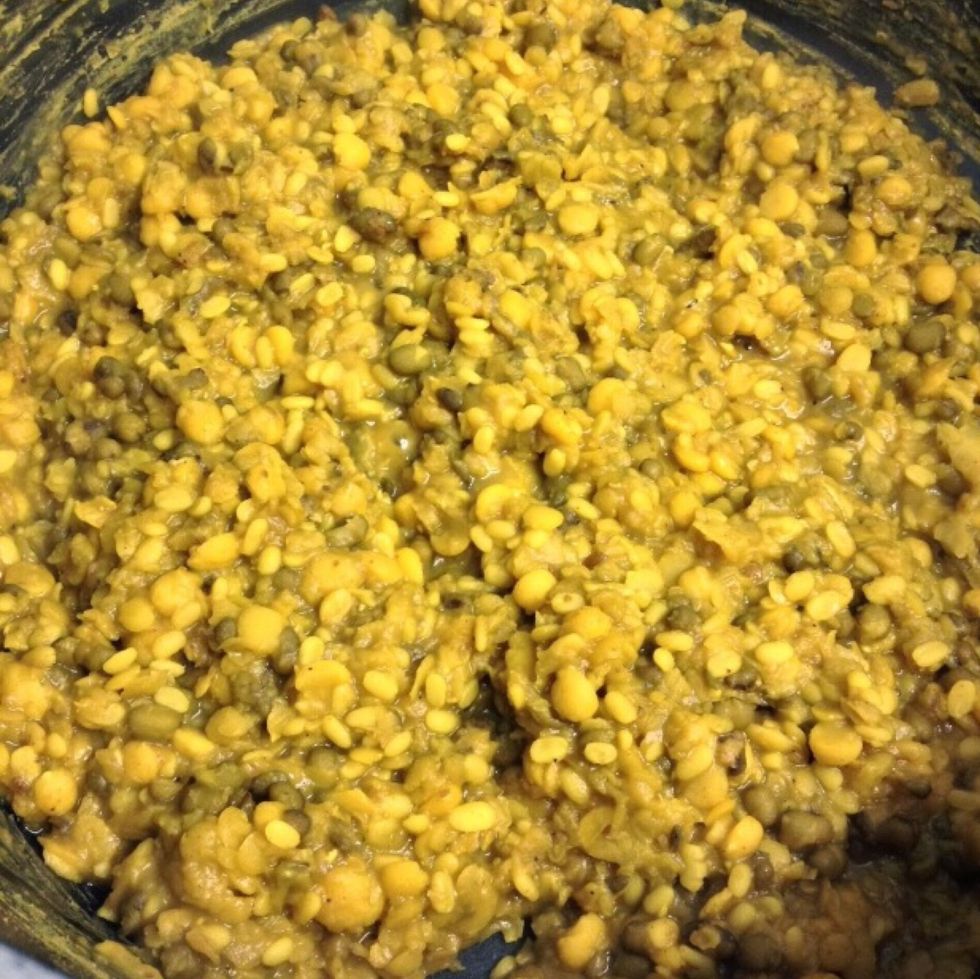 This is how the daal should look.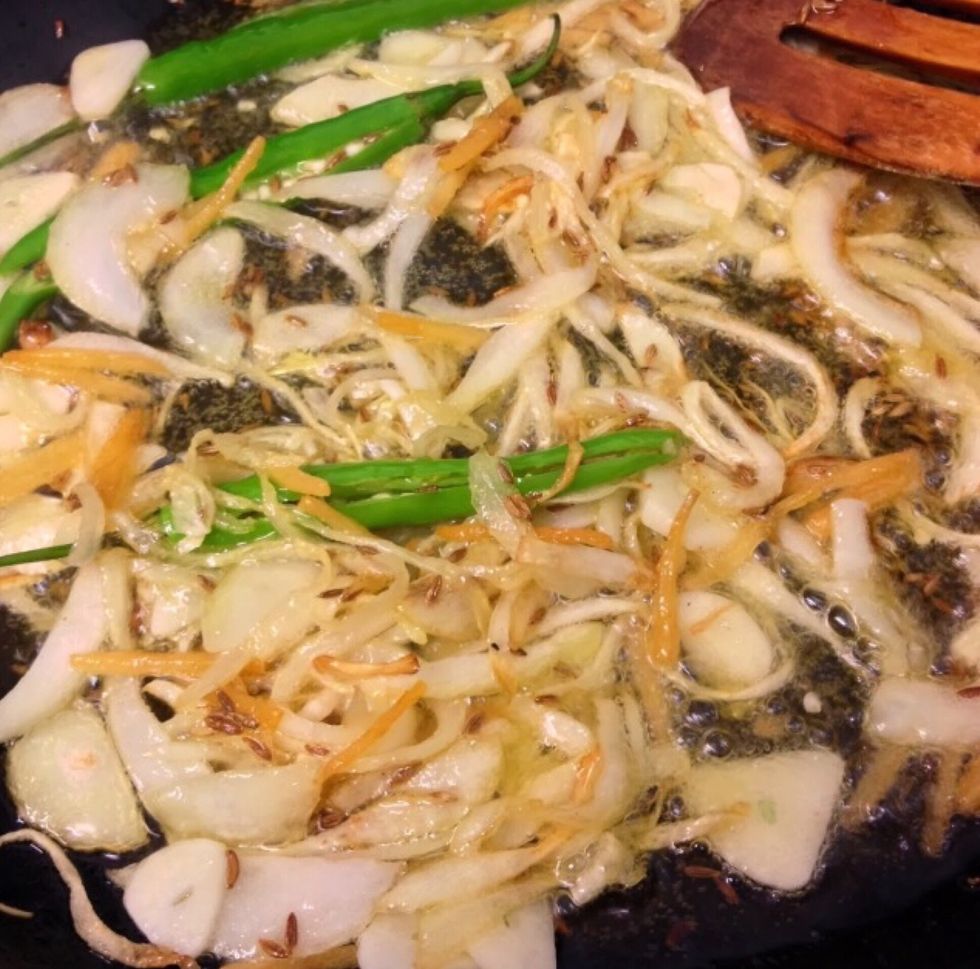 Heat ghee in pan, add pinch of asafoetida & cumin seeds. When spluttering add onions, fry till golden brown. Then add ginger, garlic, green chillies, fry mixture till golden brown & onions crisp.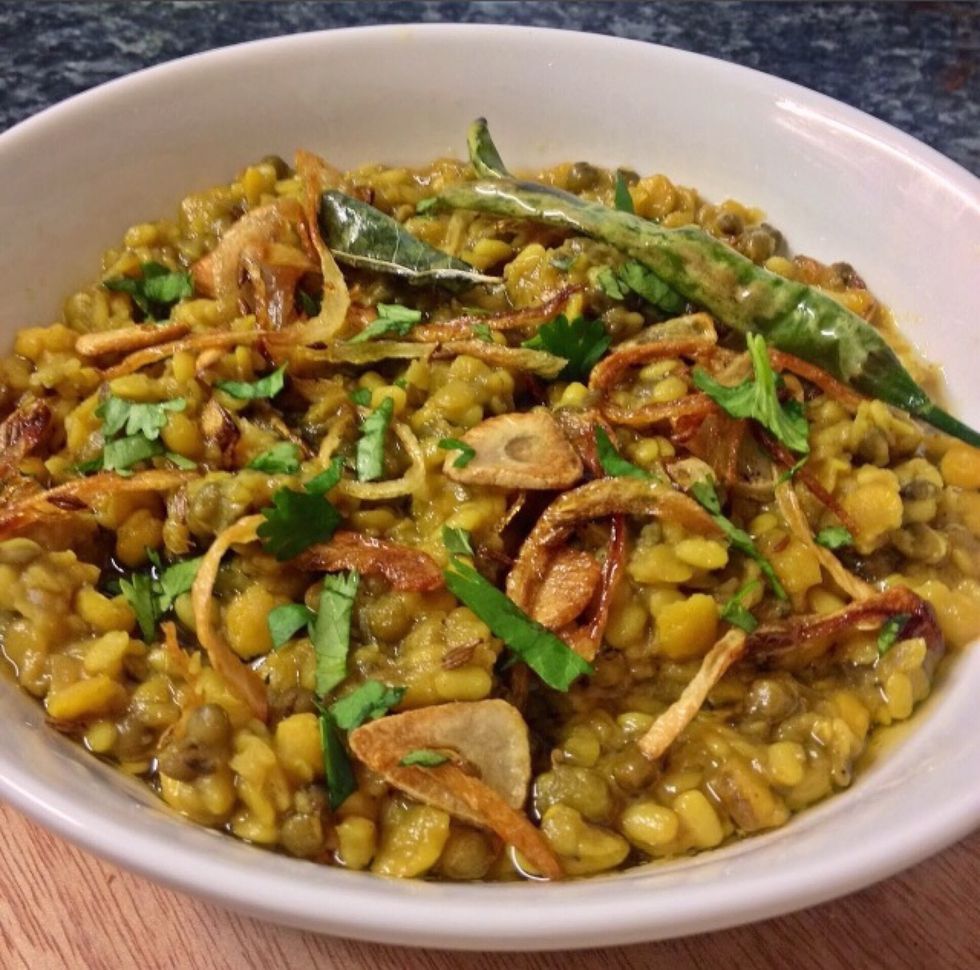 Pour the mixture over the daal and delicately mix.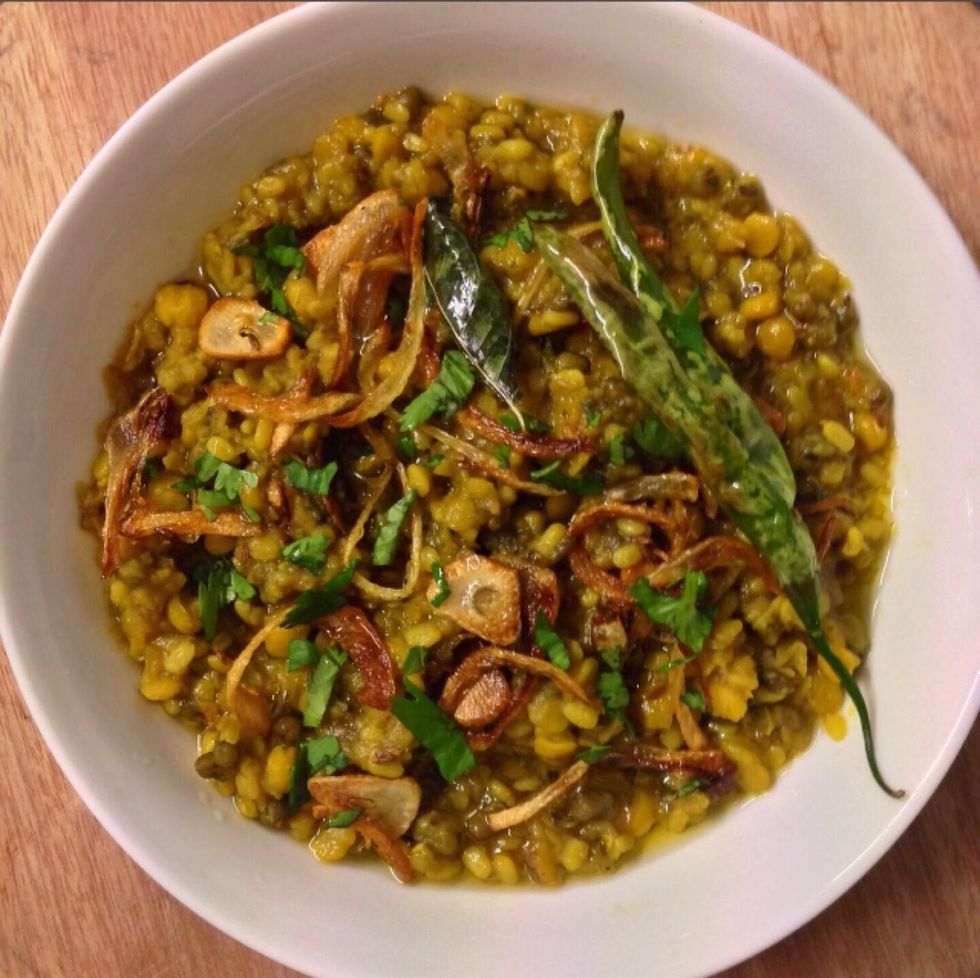 Now drizzle over some lemon juice. Sprinkle with garam masala and choose coriander. Serve with warm Chapattis or pitta bread.
20g Urad daal
50g Mung daal
20g Toor daal
25g Masoor daal
20g Chana daal
1 teaspoon Turmeric
1/2 teaspoon asafoetida
1-1.5 teaspoon salt
1 large onion thinly sliced
6 cloves of garlic thinly sliced
2 tablespoons of ginger julienned
2 green chiles sliced down the middle
Fresh lemon juice
Cup of chopped coriander
Teaspoon of garam masala