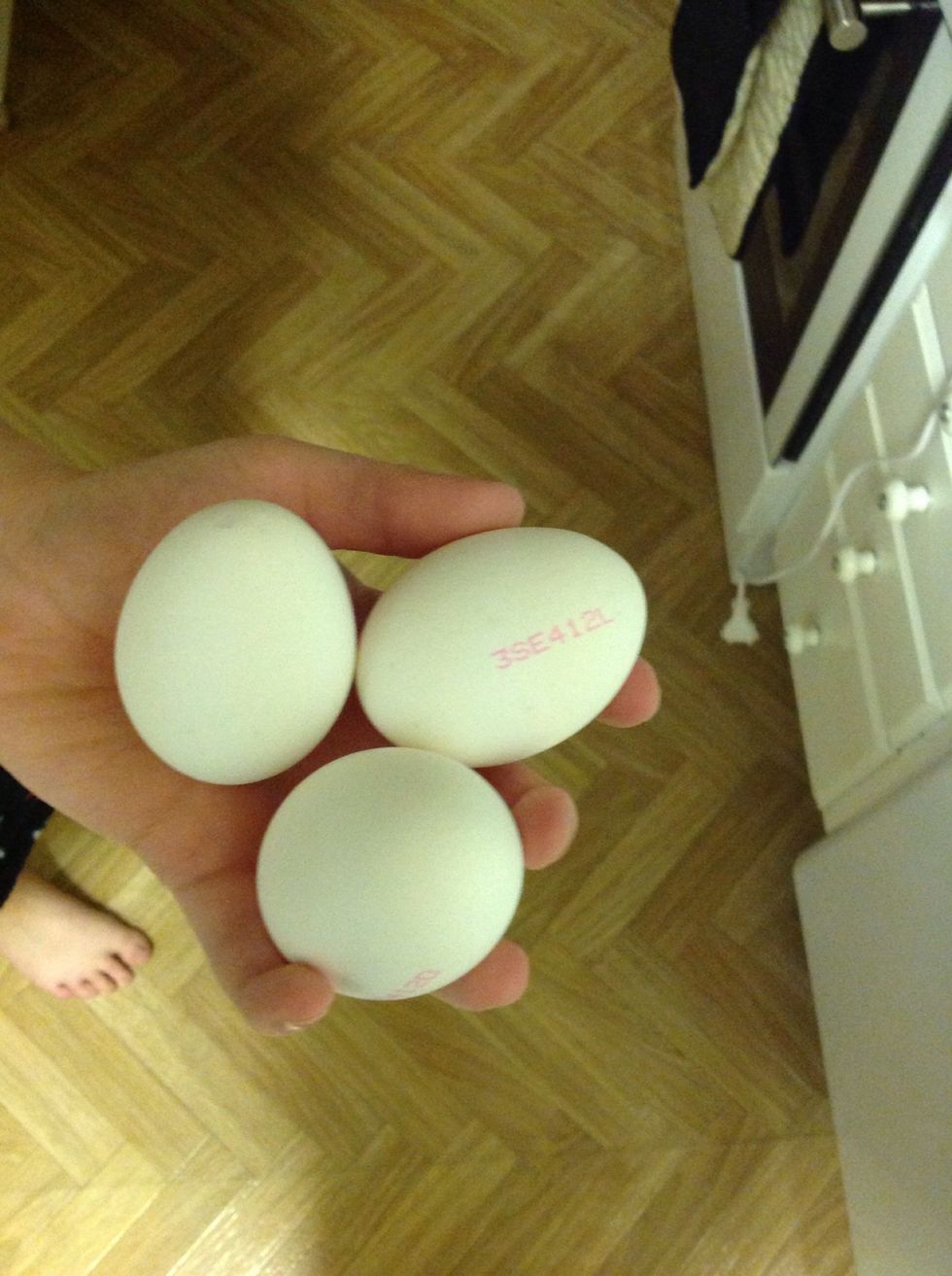 Take three eggs. Ta tre ägg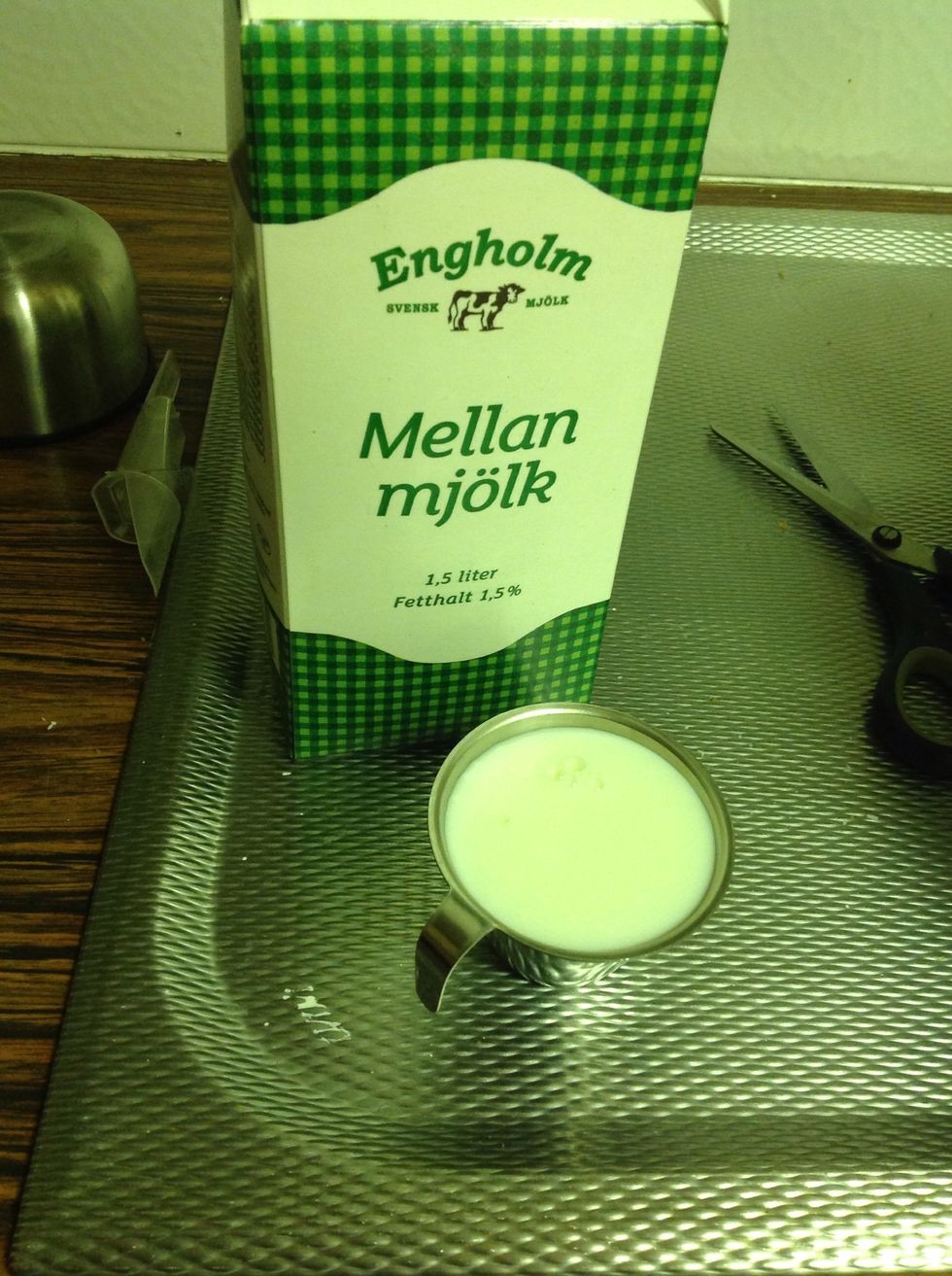 After that you put in half of the milk and wip it just a little Sen häller du i hälften av mjölken och vispar lite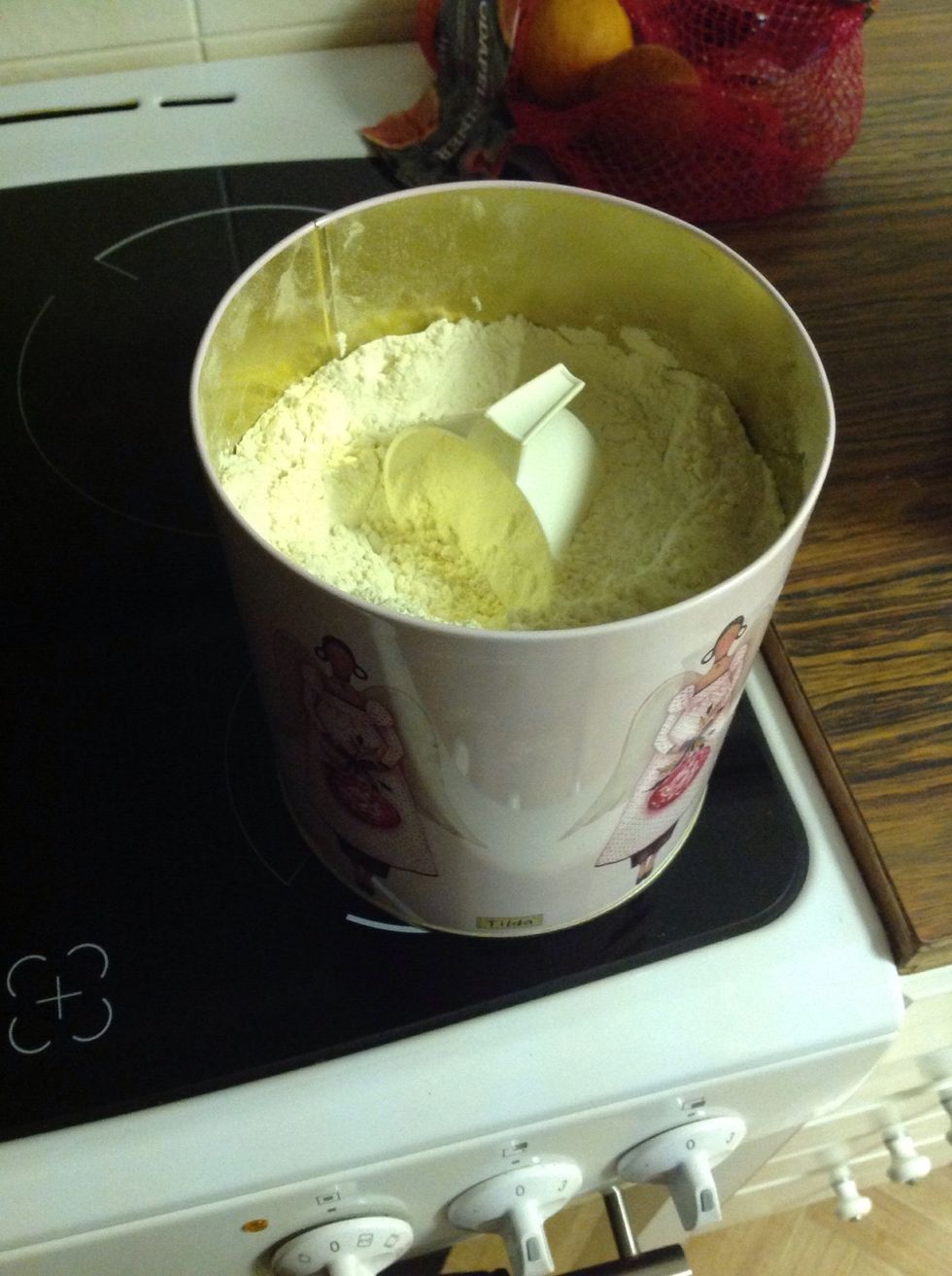 Then you put In the flour and wip It until Its no lumps. Sen häller du i mjölet och vispar tills smeten blir slät och utan klumpar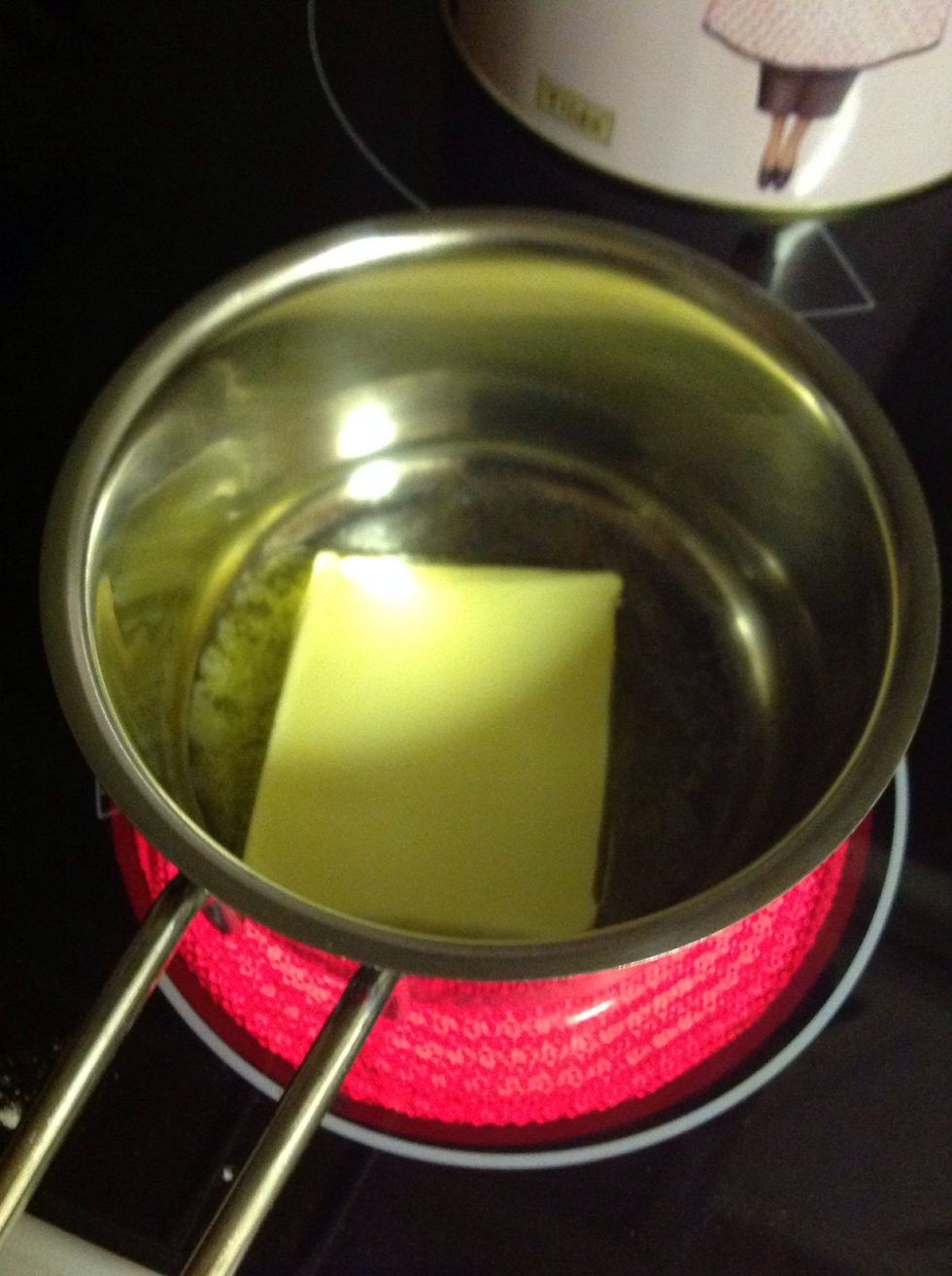 After that you need to melt butter or take some margarine. Sen behöver du smälta smör eller så kan du ta vanligt flytande margarin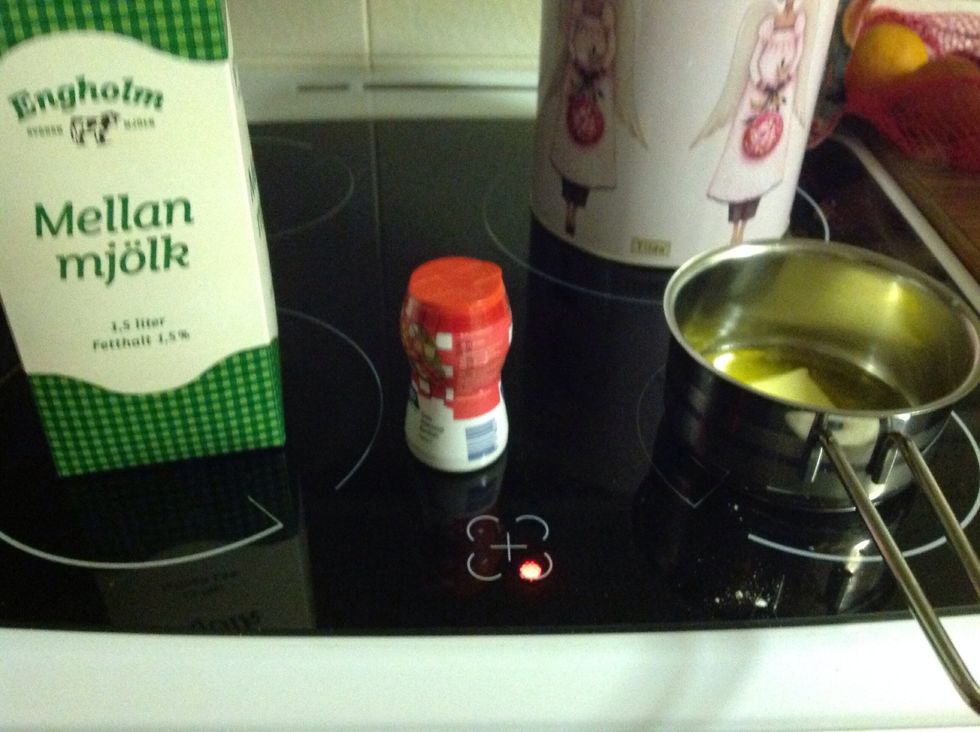 Put in the rest of the milk, 1/2 teaspoon salt and then you put in the melted butter or the margarine. Häll i resten av mjölken, 1/2 tsk med salt och häll även i det smälta smöret.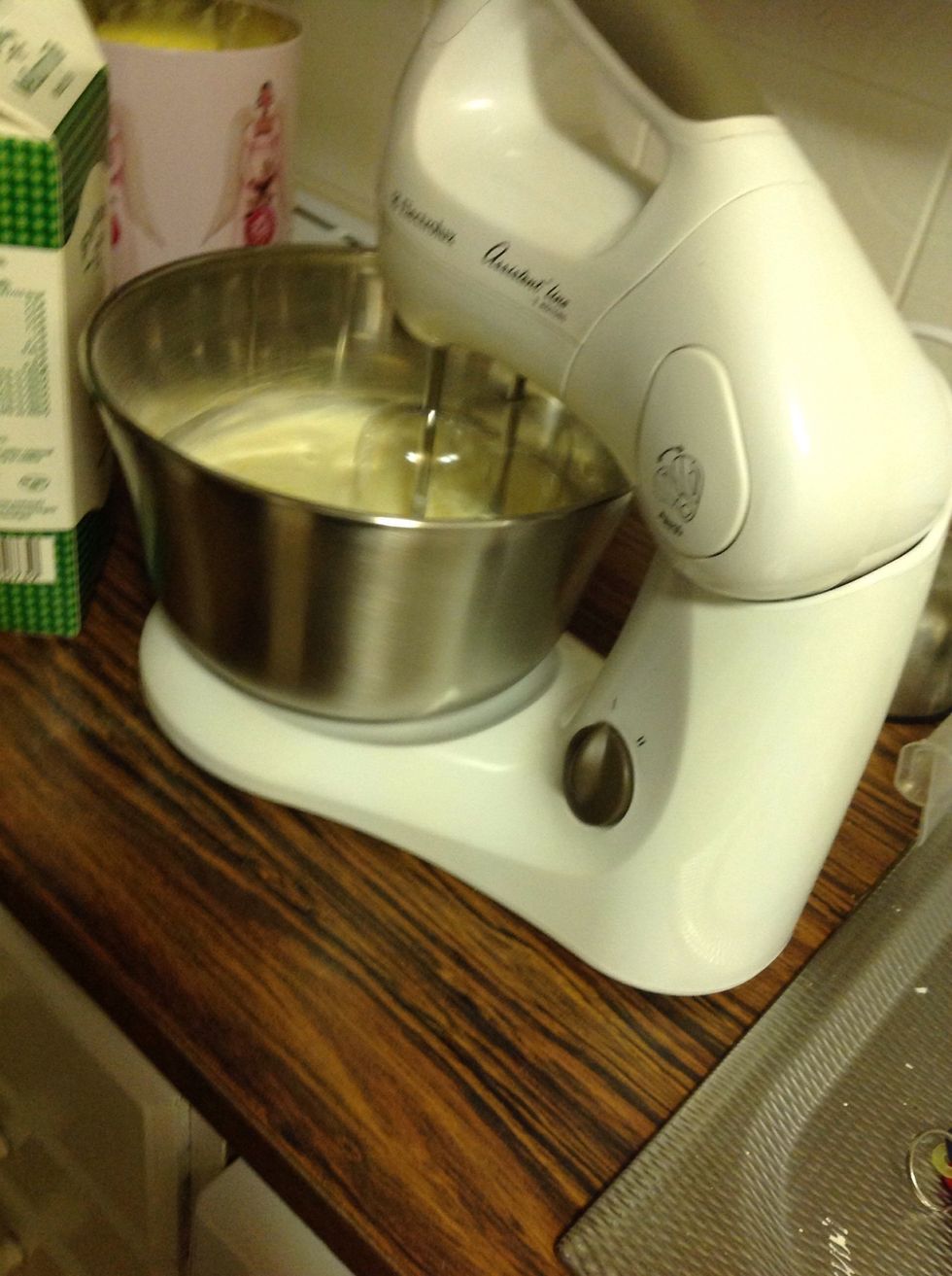 Whip the batter until There is no lumps Visspa smeten tills den är helt klump fri.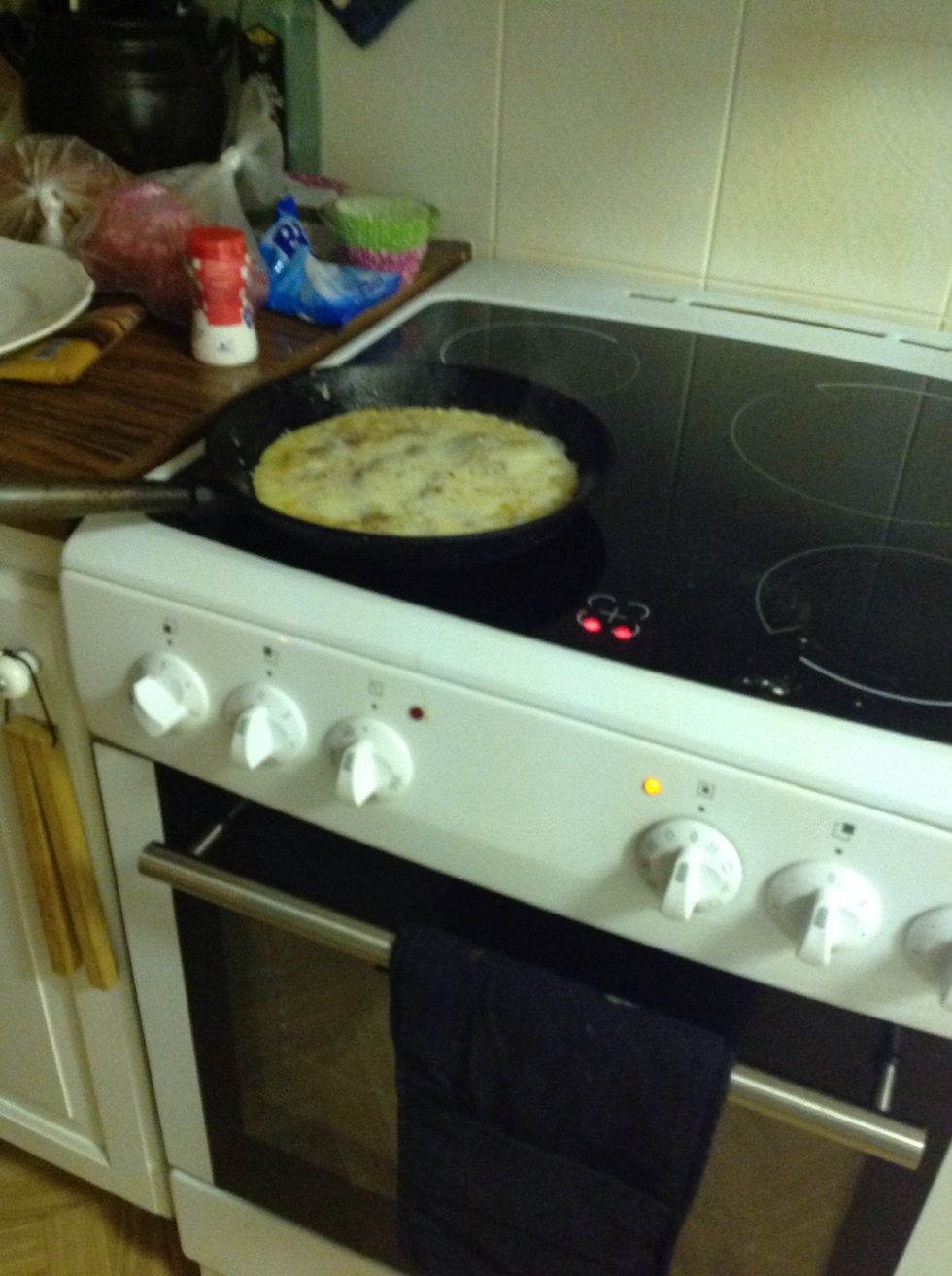 Frye thin pancakes Stek tunna pannkakor.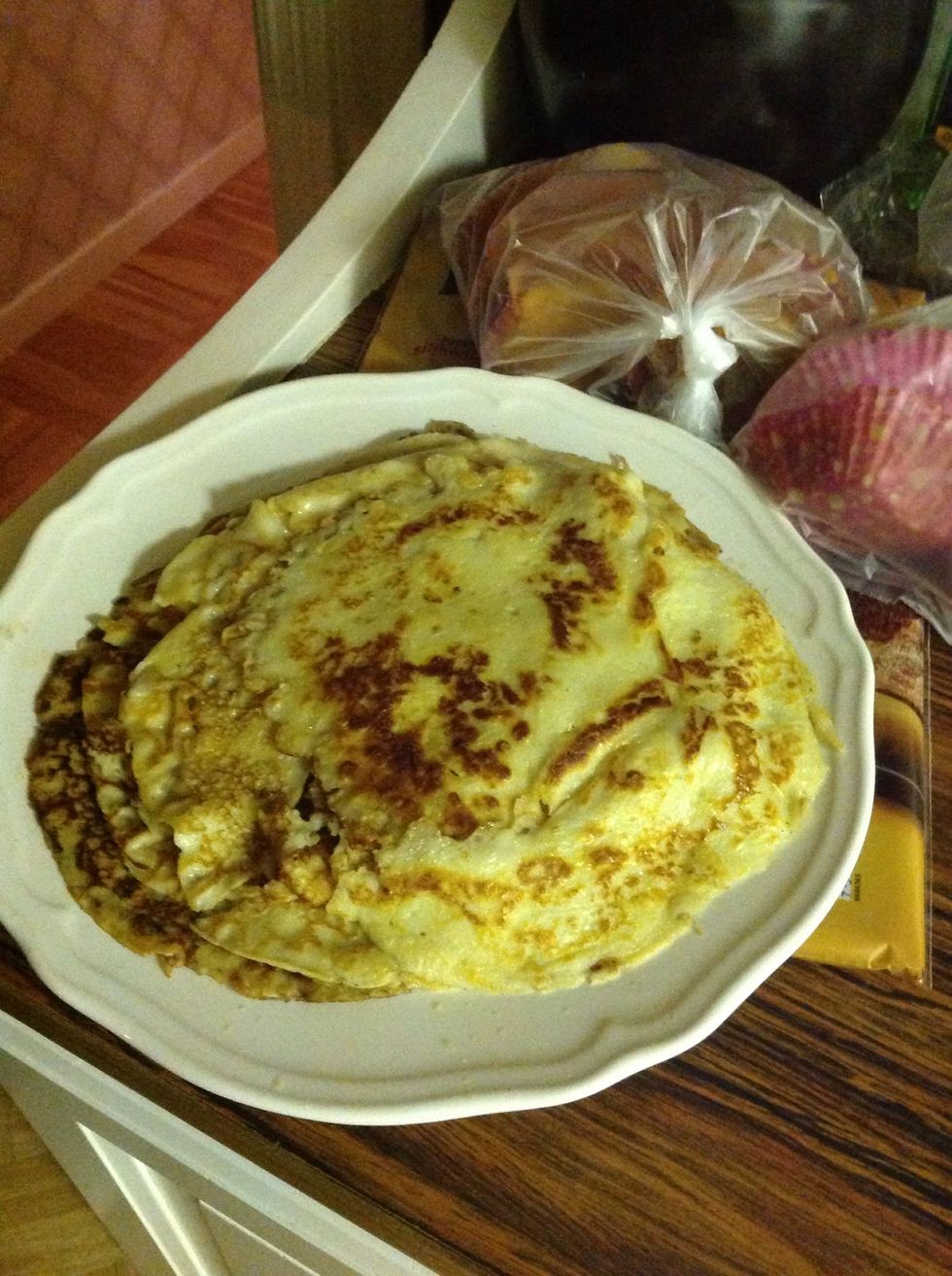 After that it is only to eat and eat it with wiped cream and strawberry jam. Sen är det bara att äta Tips ät med jordgubbssylt och grädde.
3 ägg/ 3 eggs
3 dl mjölk/ 3 dl Milk
2 1/2 dl vetemjöl/ 2 1/2 flour
1/2 tsk salt/ 1/2 teaspoon salt
2 msk margarin eller smält smör/ 2 tbs margarine