Feeds 4. My partner and I created this on a surf road trip to south of NSW. It was cold so we cooked it inside our van. We didn't realize how big the meal would be, so we had Brekkie nachos too. :)
128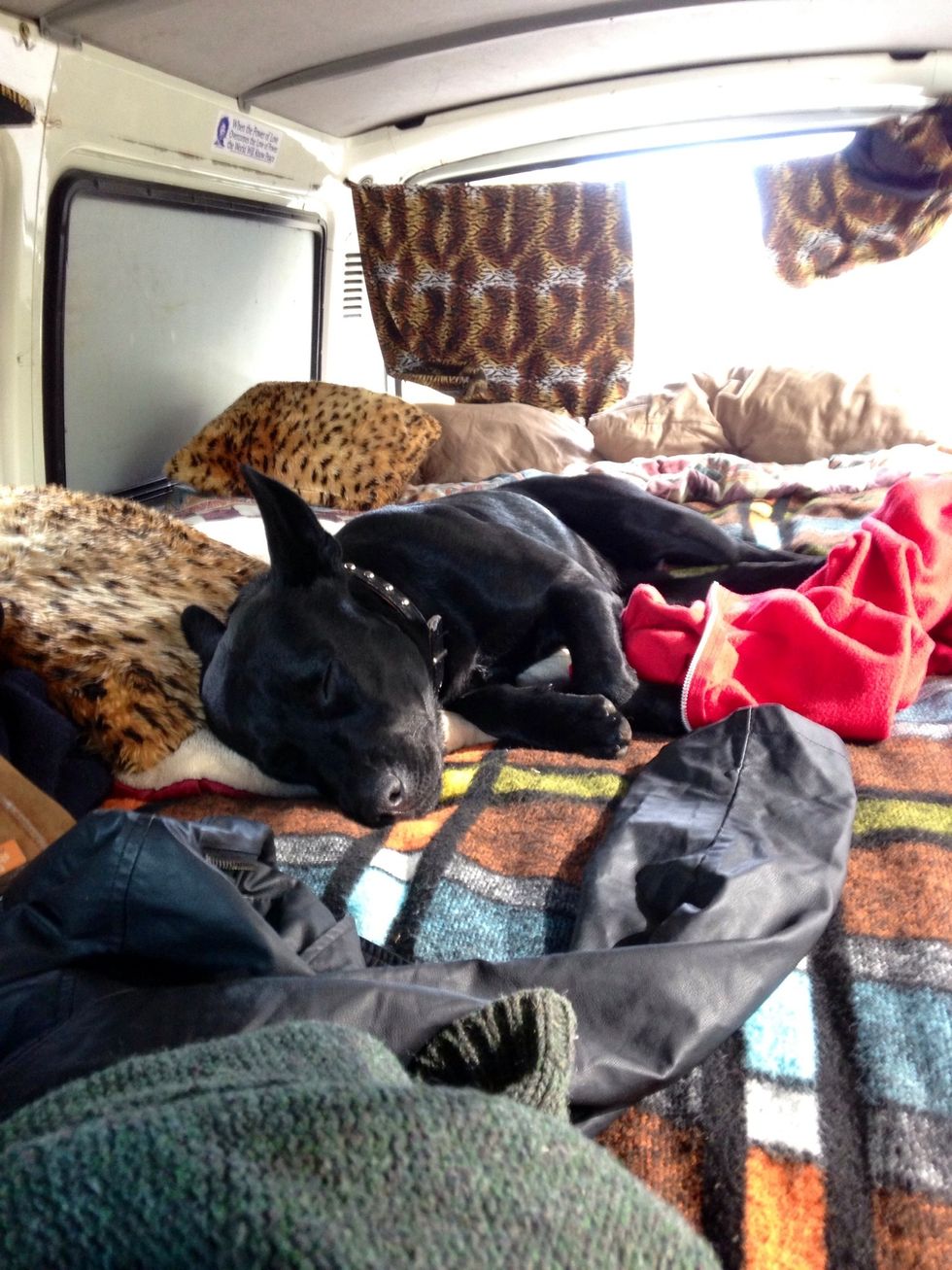 Our beautiful pup traveling with us on our road trip <3.. VEGAN VERSION: You can convert this to vegan by leaving out the cheese and sour cream, YUM!!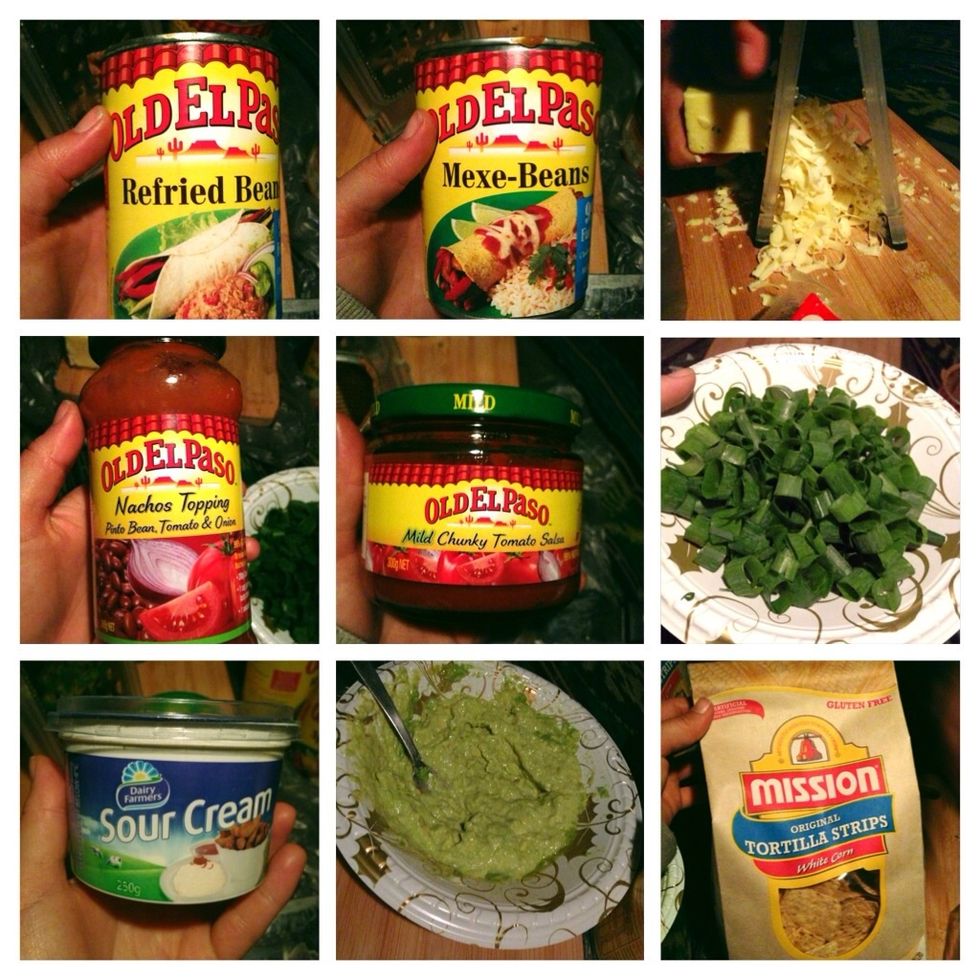 All ingredients :) You will also need: -gas cooker or stove top, fry pan, wooden spoon, fork and bowl (for guacamole), grater, spoon.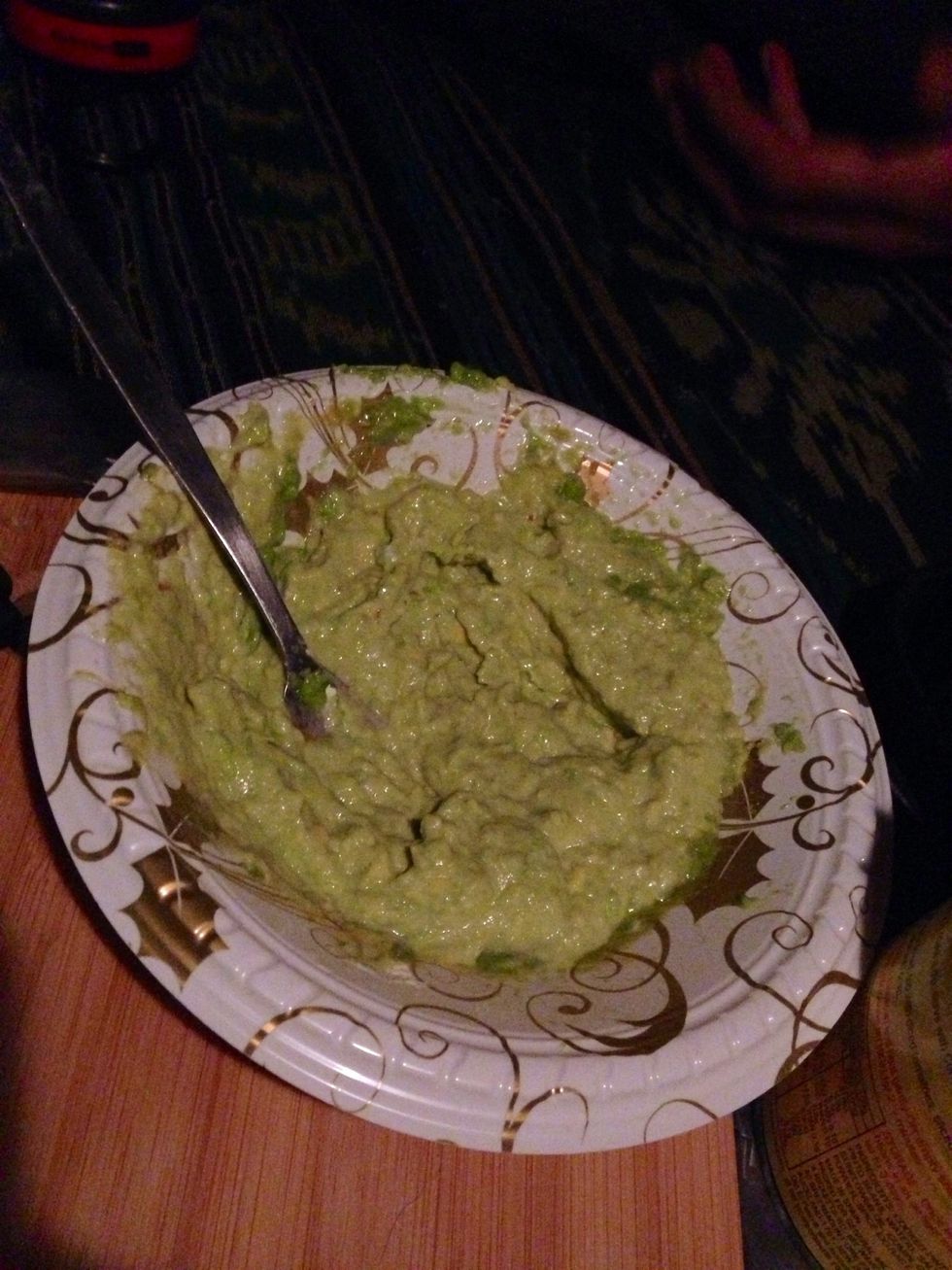 For the guacamole: Combine the last four ingredients on the list and mash. Adjust ingredients to taste. And put aside.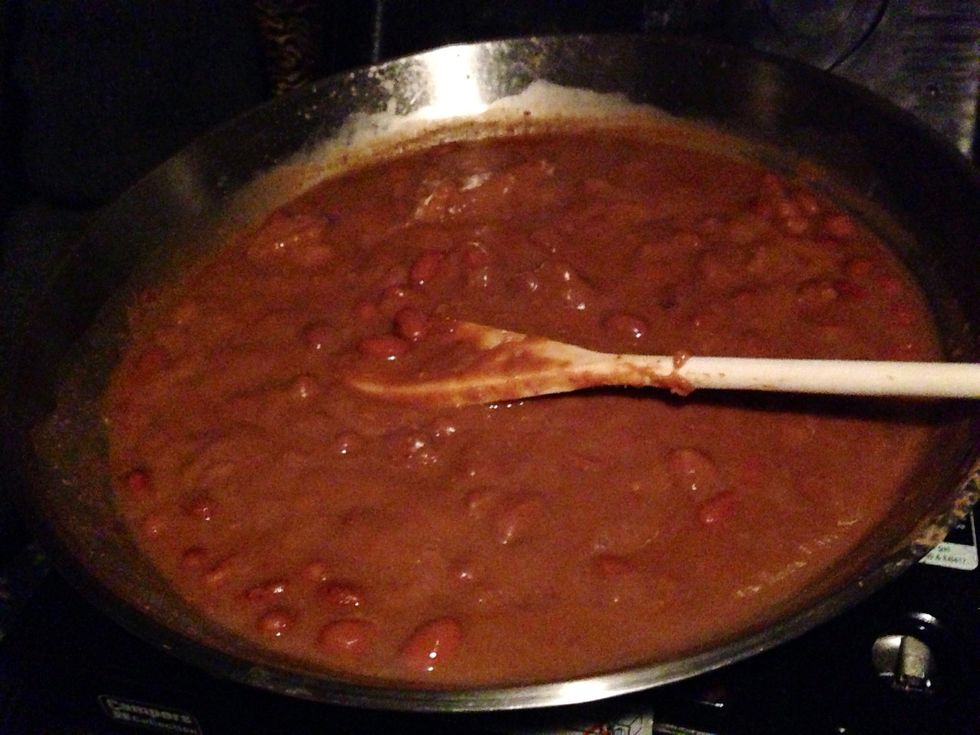 Place both cans of beans in the pan over medium heat and stir until well mixed.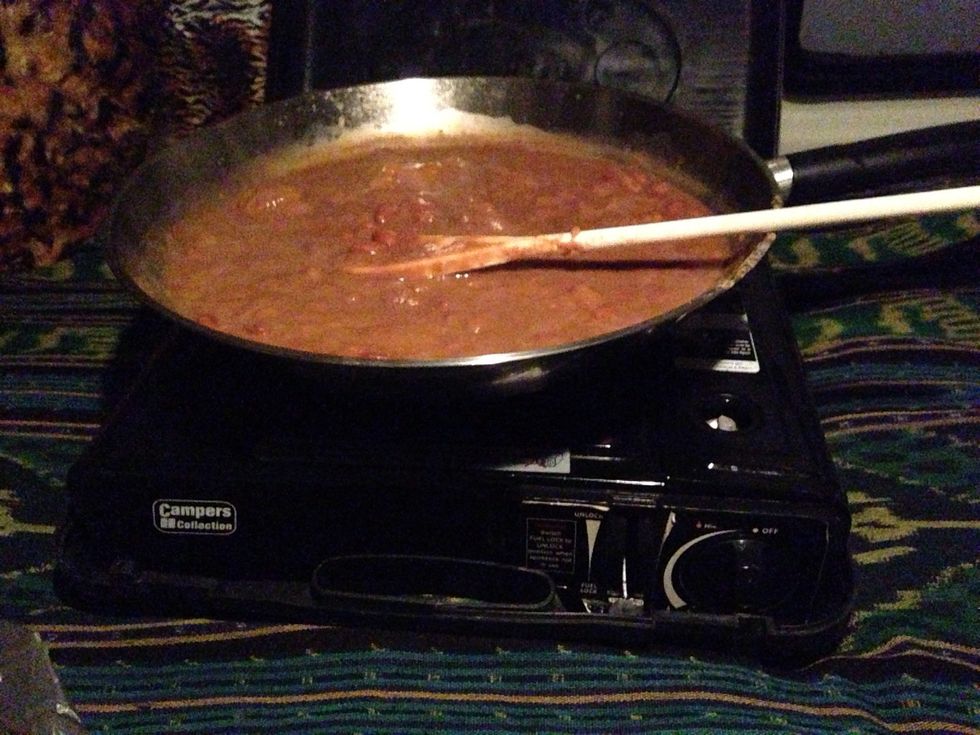 Add quarter of the cheese and stir until melted.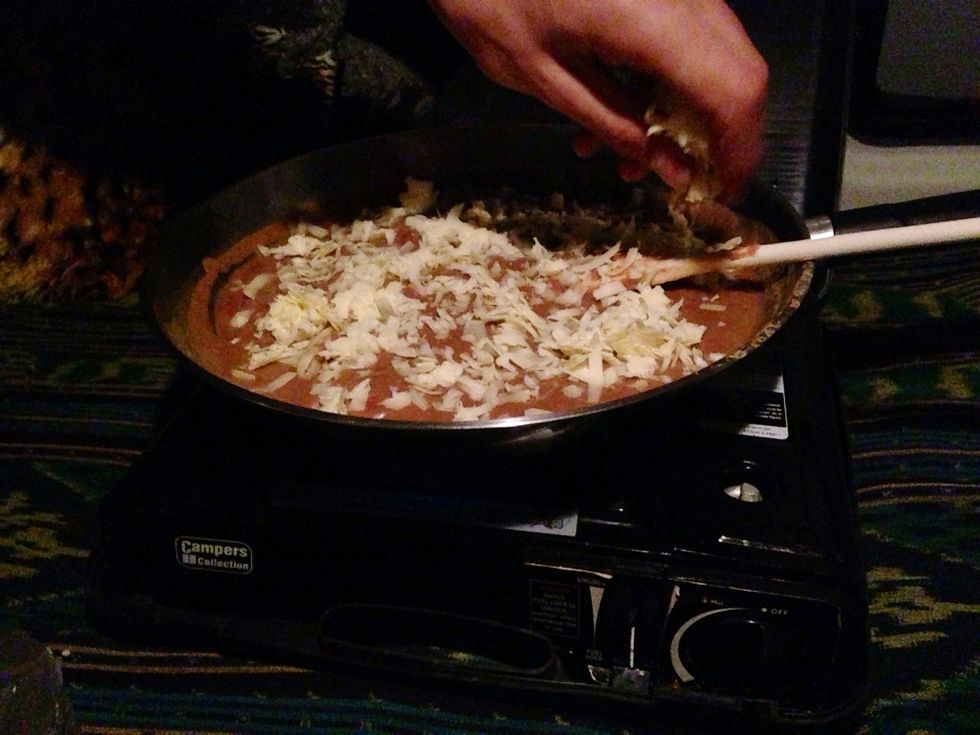 Sprinkle the rest of the cheese on top and turn gas stove off.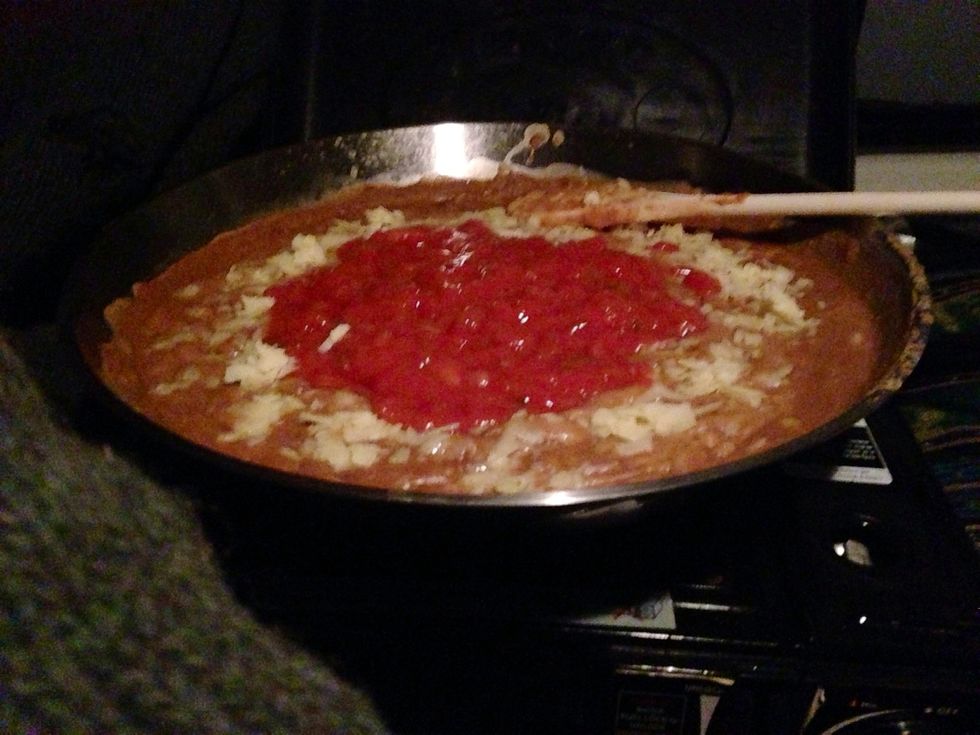 Add 'Old El Paso' nacho topping.
Add chopped spring onions.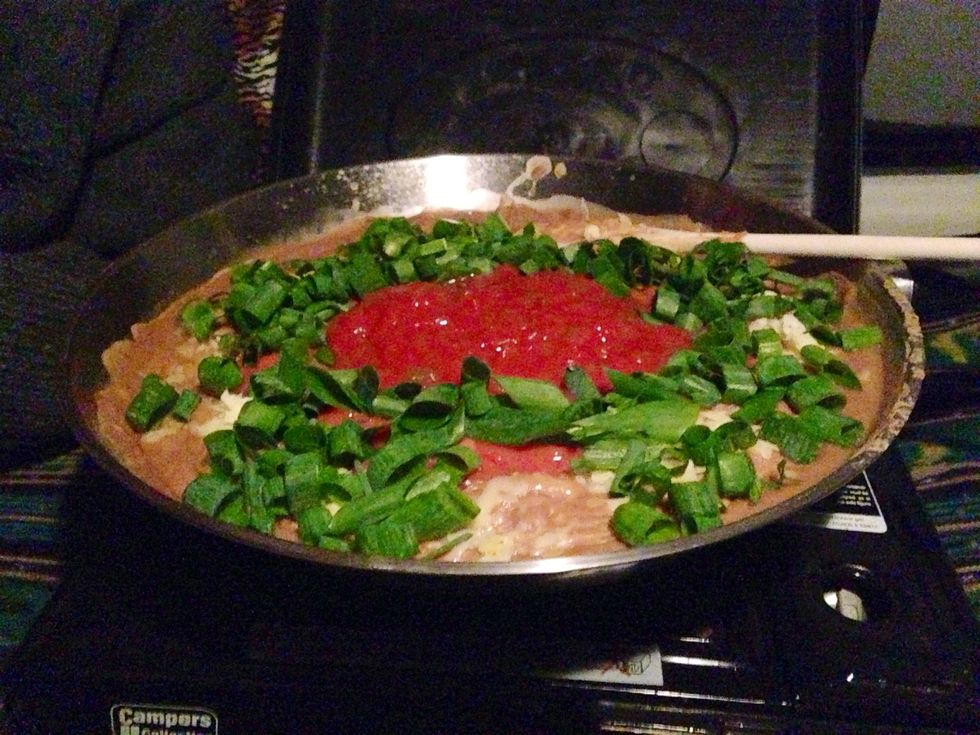 Add 'Old El Paso' mild chunky salsa.
Add sour cream and your guacamole you prepared earlier.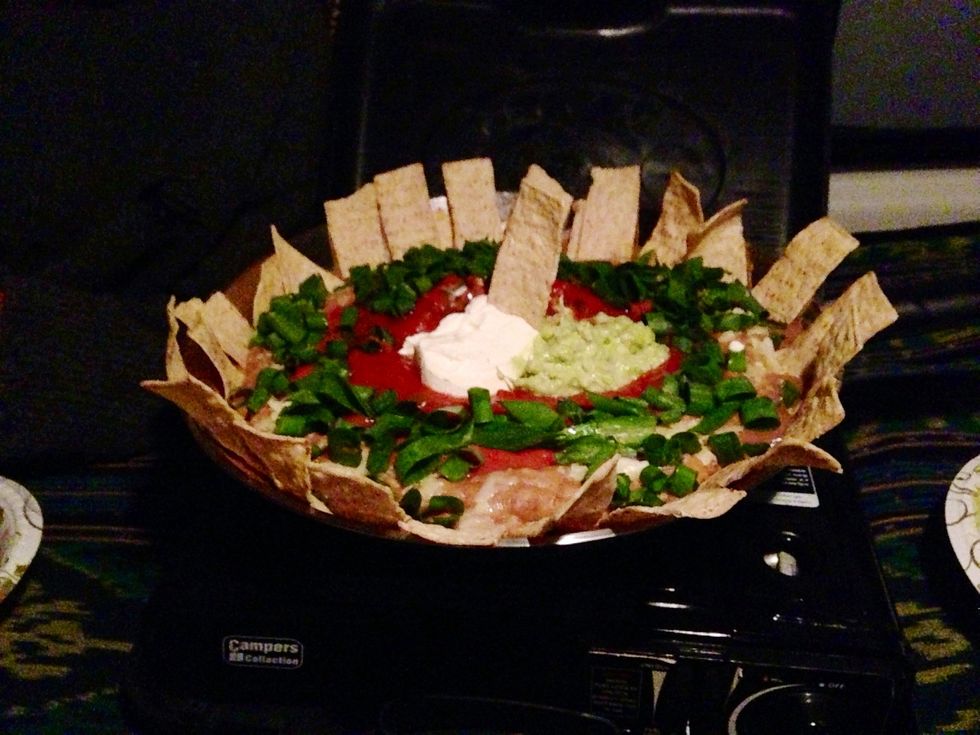 Place chips around the edge of the pan and you have camp friendly 'Pan-nachos'! So delish, So easy! And who doesn't love Mexican? Another bonus was that while it was cooking it was warming up our van!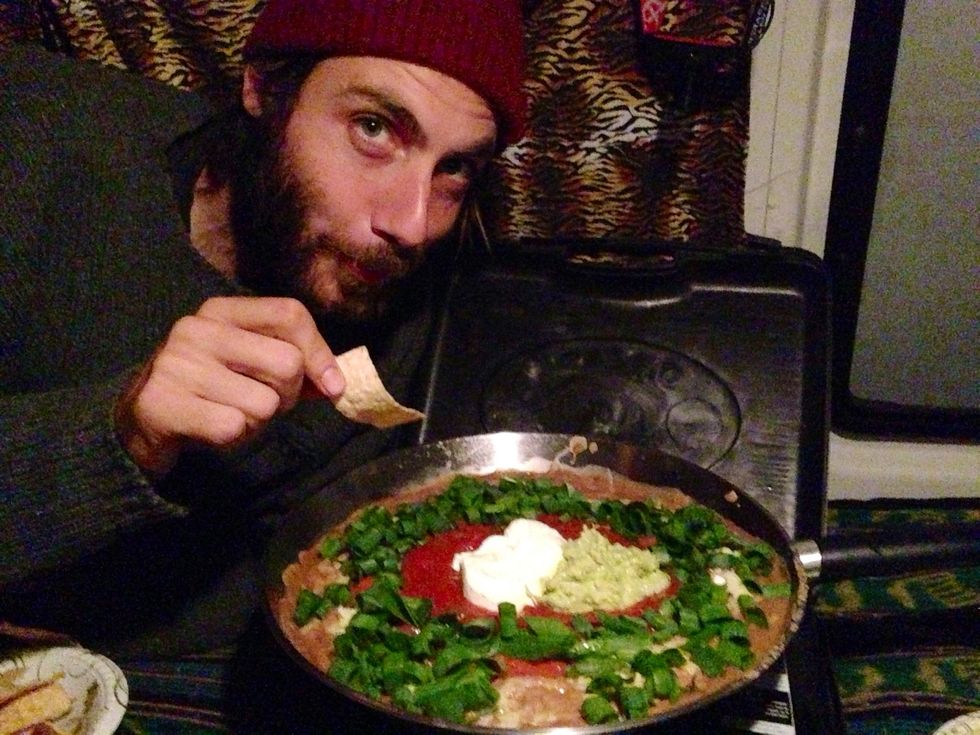 And enjoy!! (My partner digging in)
1.0 Can of 'Old El Paso' refried beans
1.0 Can of 'Old El Paso' Mexebeans
1.0c Cheese grated
1.0 Jar of 'Old El Paso' Nacho topping
1.0 Mild 'Old El Paso' Salsa
1/2bnch Spring onion chopped
1.0c Sour cream
1.0 Bag Corn chips
2.0 Avocados
1.0 Clove of garlic
1/2 Juice of lemon
Salt and pepper to taste