this is a healthy dish and it's so much fun to cook!! my mom & dad love it so much!!
15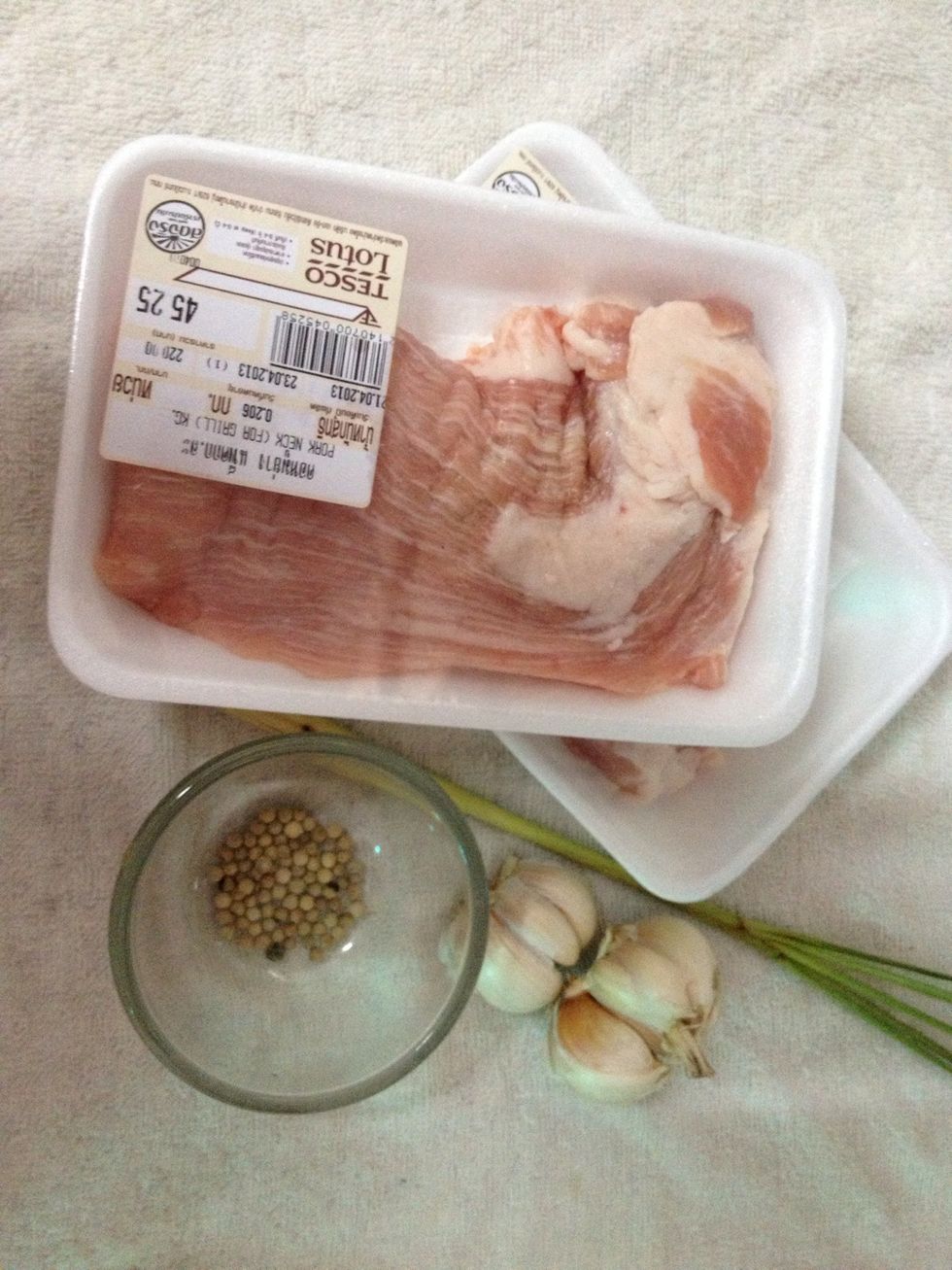 cut lemongrass & garlic into small pieces. then grind all ingredients in a mortar (except pork)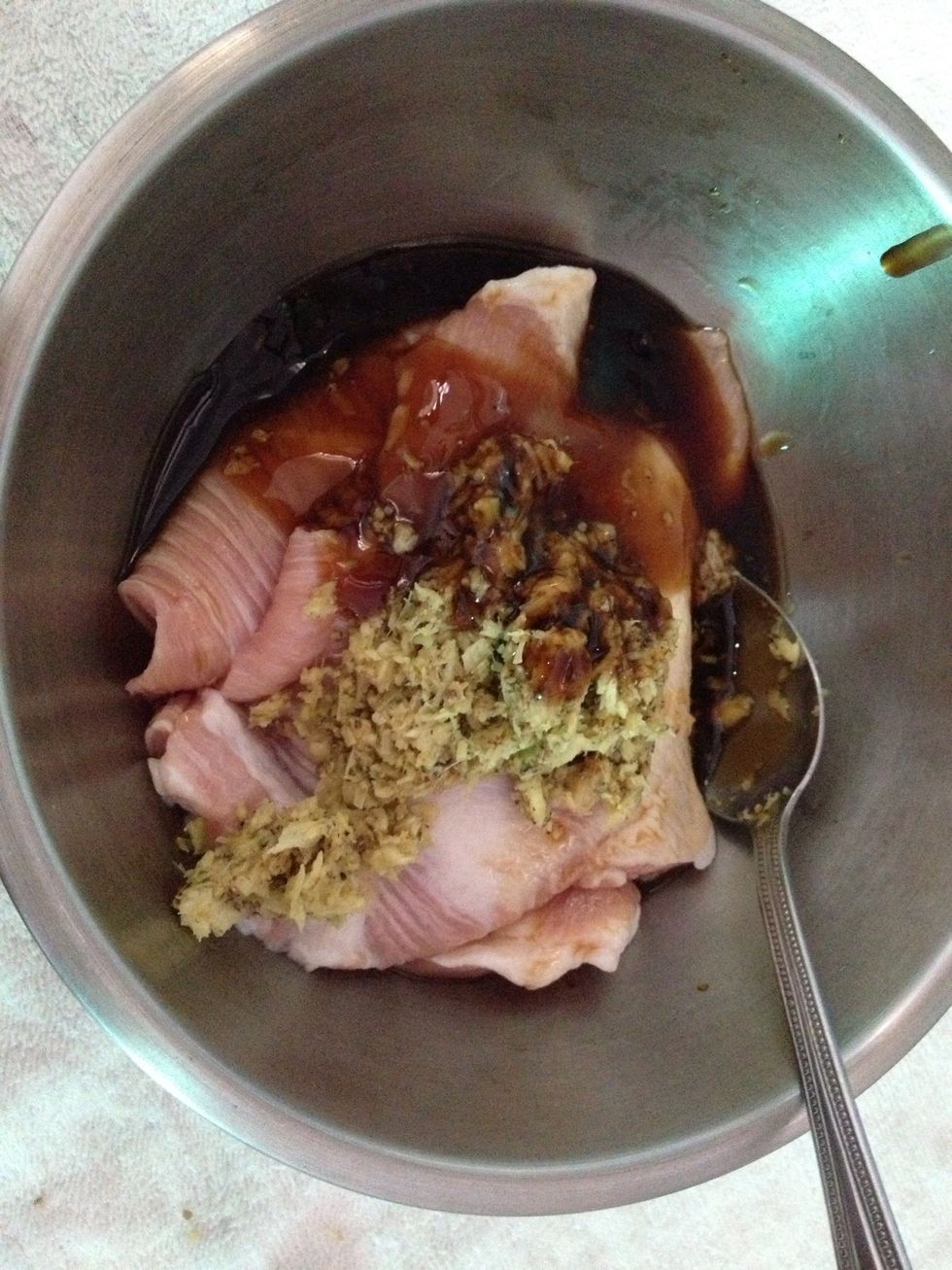 move pork into a bowl. put the mixture of lemongrass& garlic paste and add 2 tablespoons of oyster sauce, 1 tablespoons of soy sauce and a little bit of sugar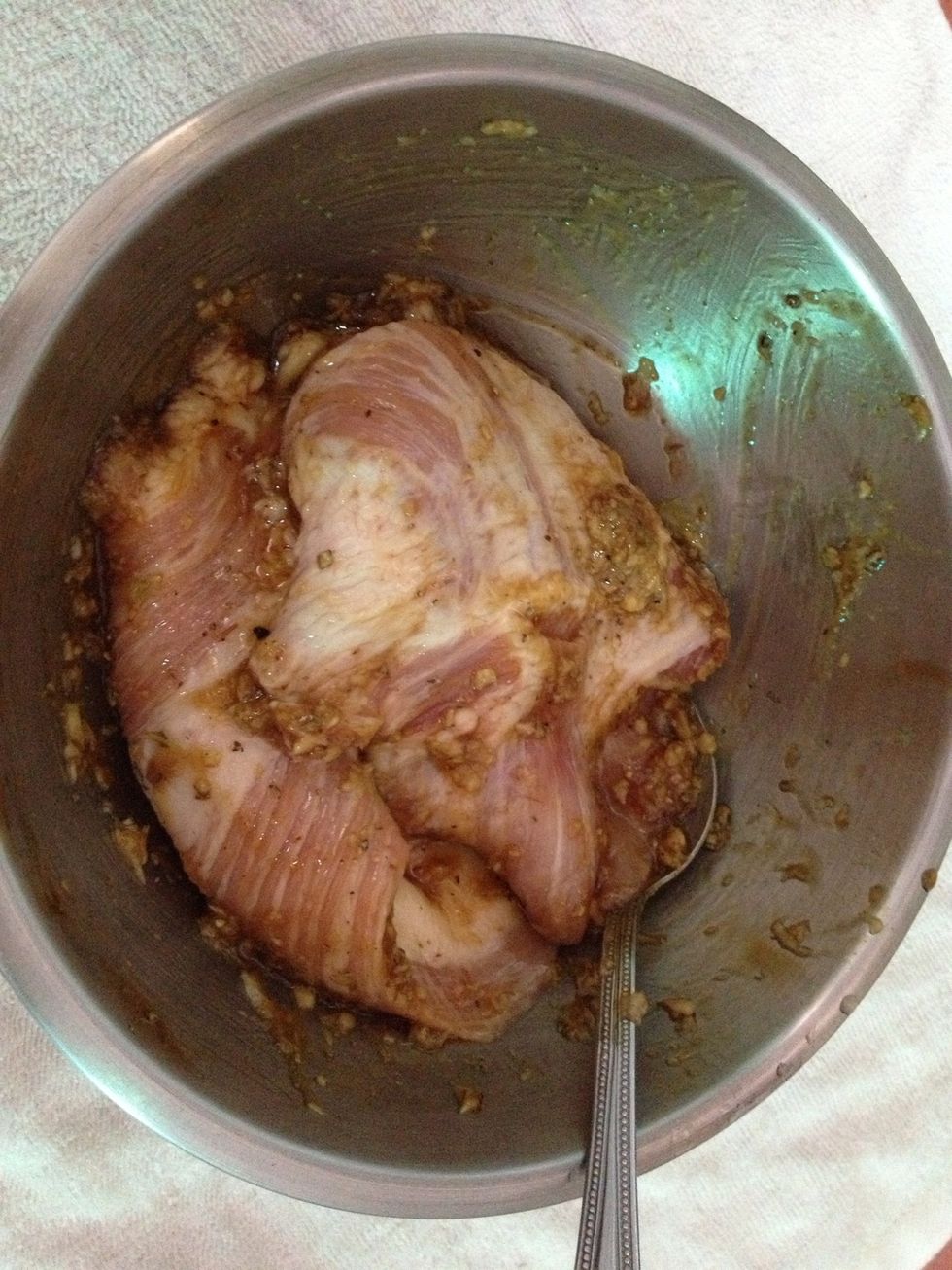 mix well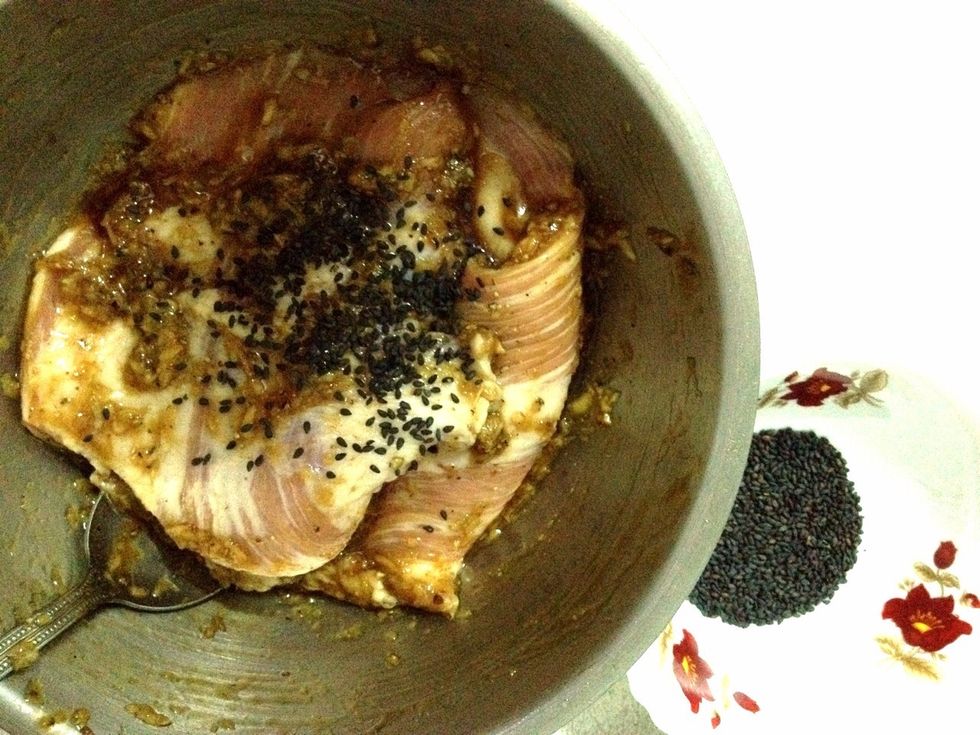 i sprinkle roasted sesame seeds too :) after uou mix everything, put the bowl in a refrigerator for 30 mins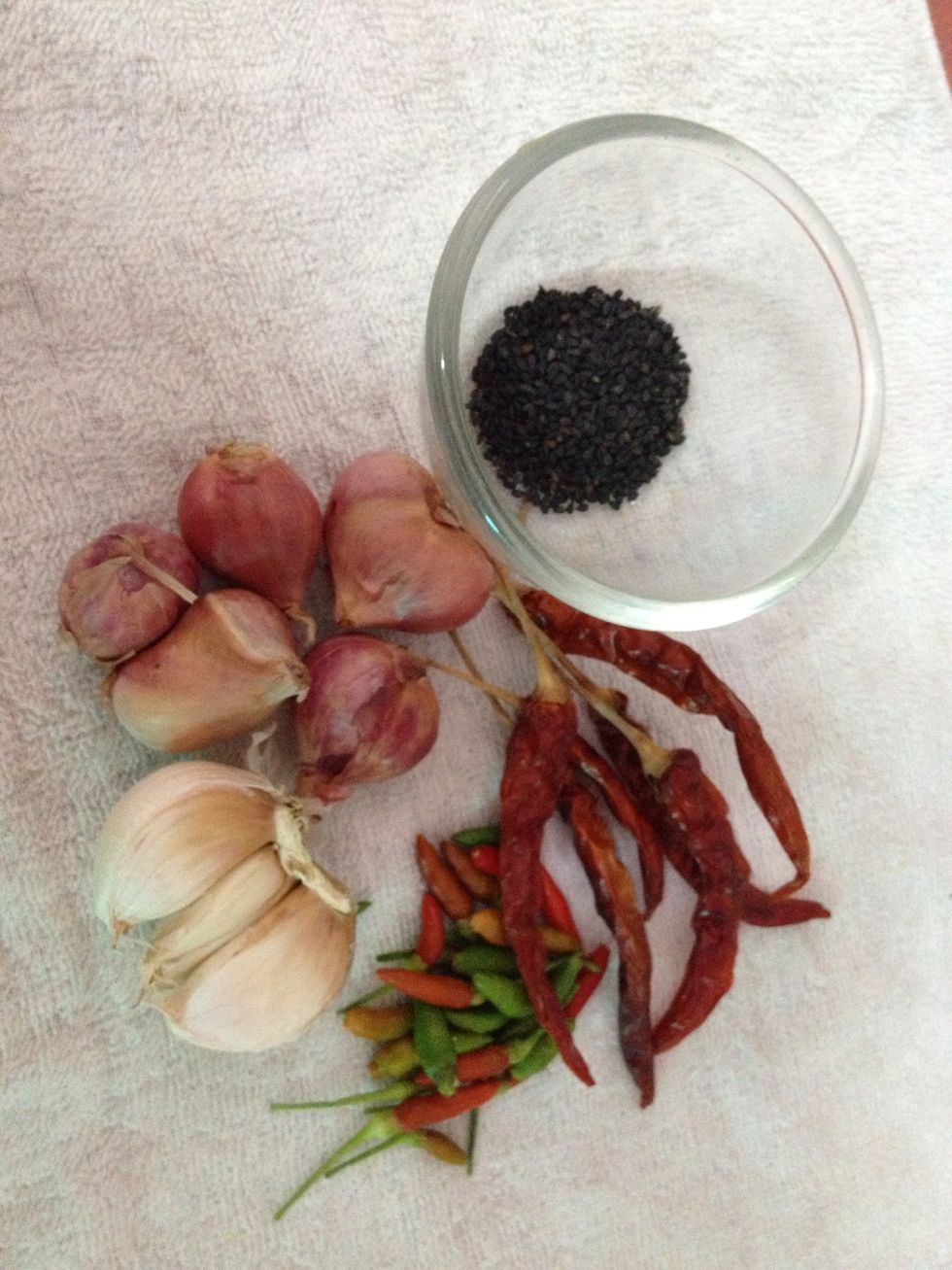 thinly slide shallot, deep-fry them and set aside.. then deep-fry dry chilli and set aside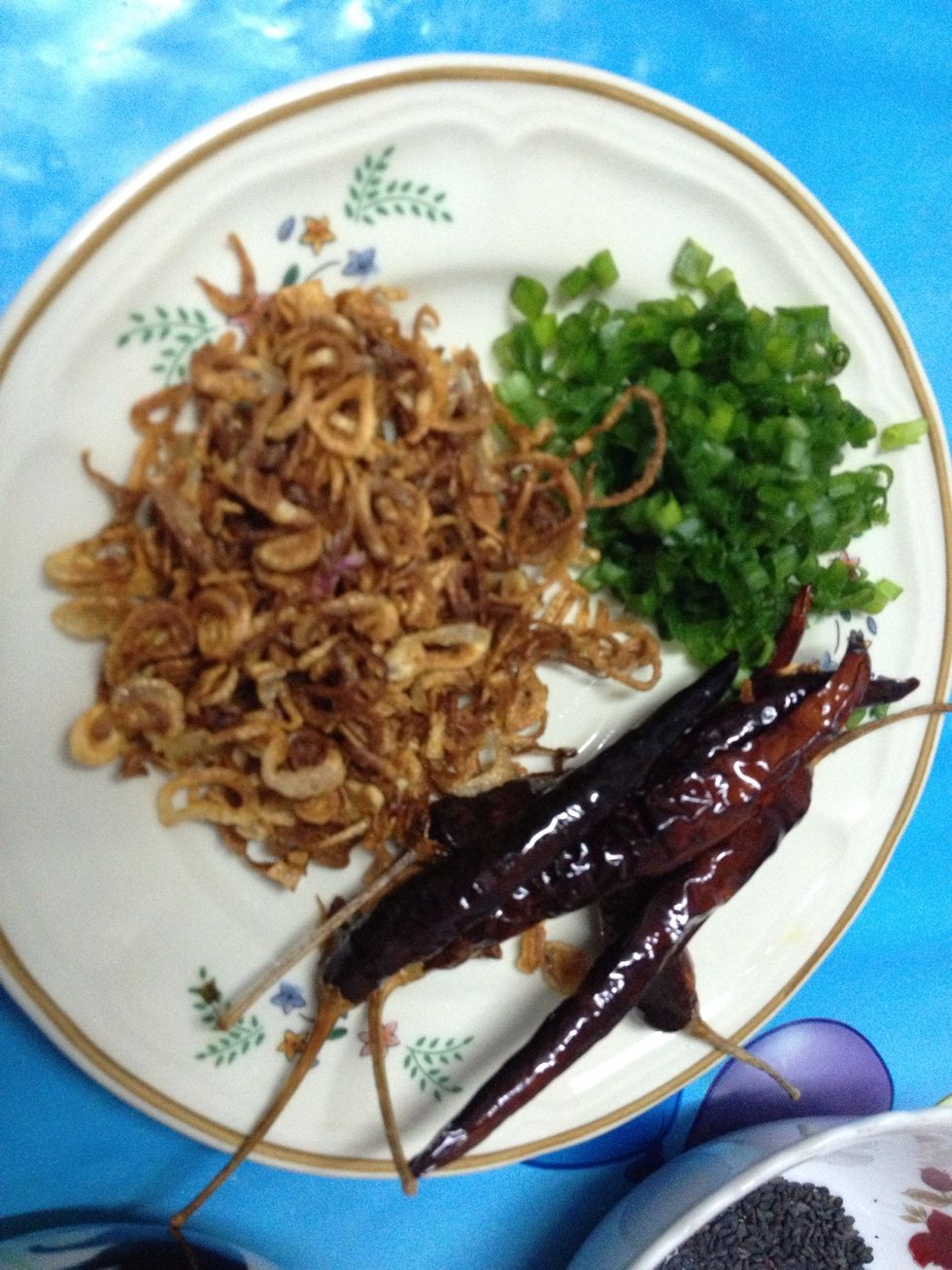 your deep-fried shallot and dy chilli here :) if you have spring onion, you can slide them into tiny pieces and put them all in a plate.. we will use them to decorate on the rice vermicelli later :)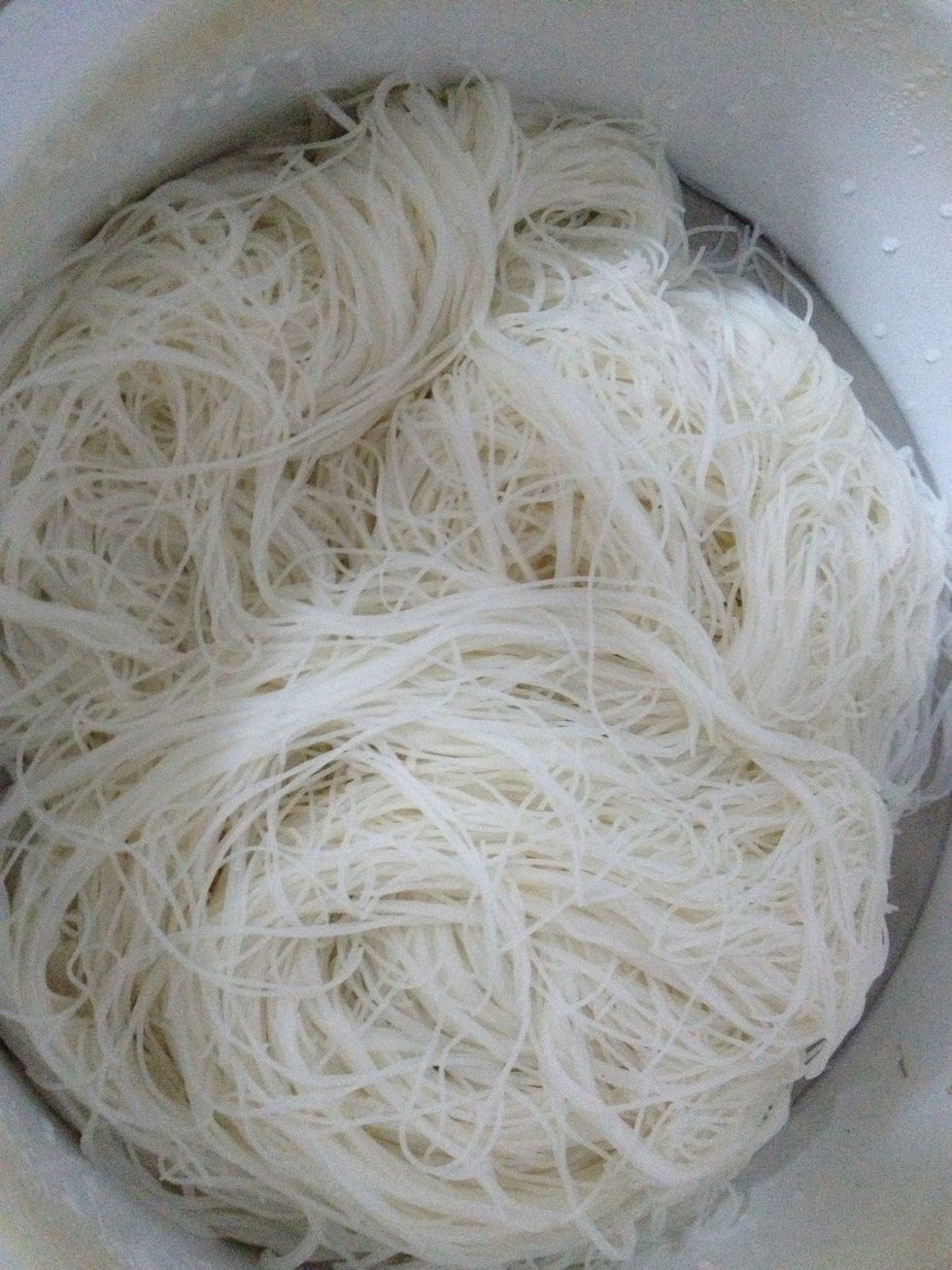 now soak dry rice vermicelli in a bowl for 3 mins and put them into a steamer.. heat them for 10 mins (high heat)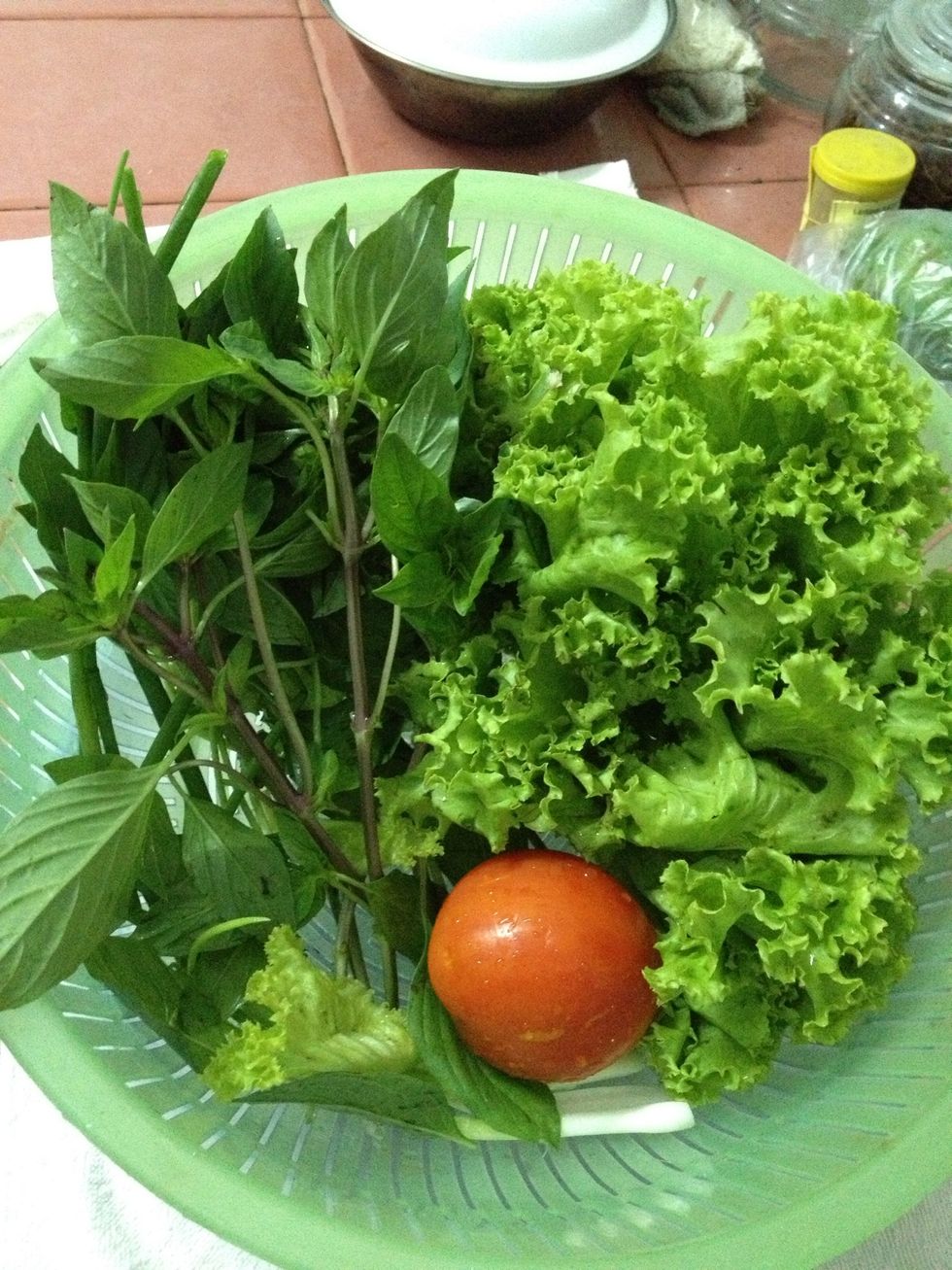 now wash your salads and drain the water :D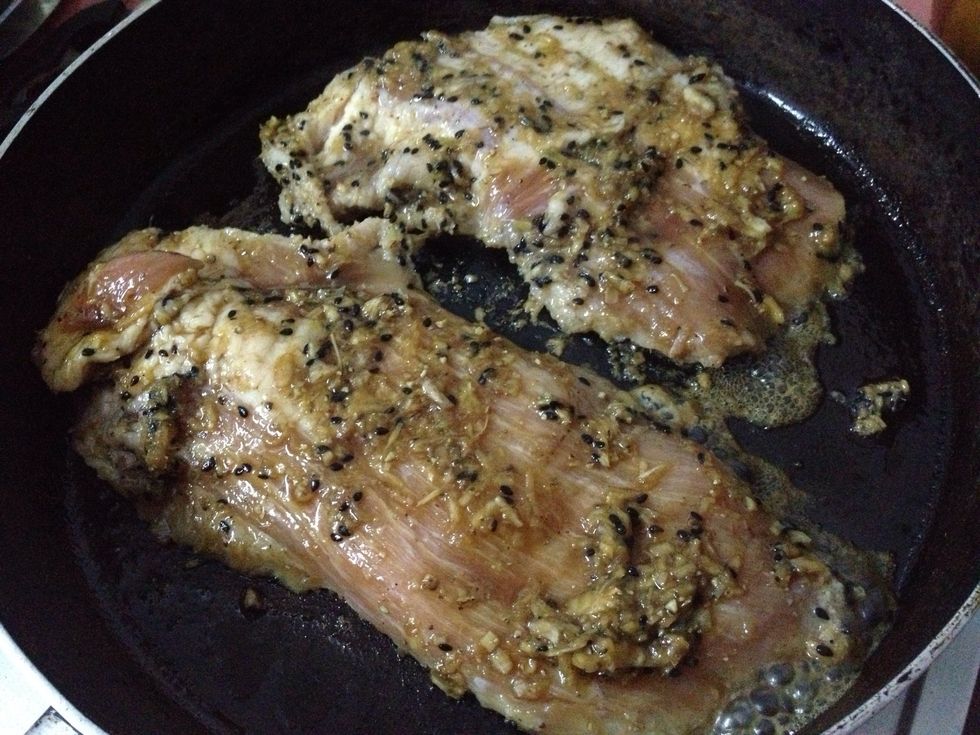 time to pan-grill your pork. you may put some vegetable oil into a pan too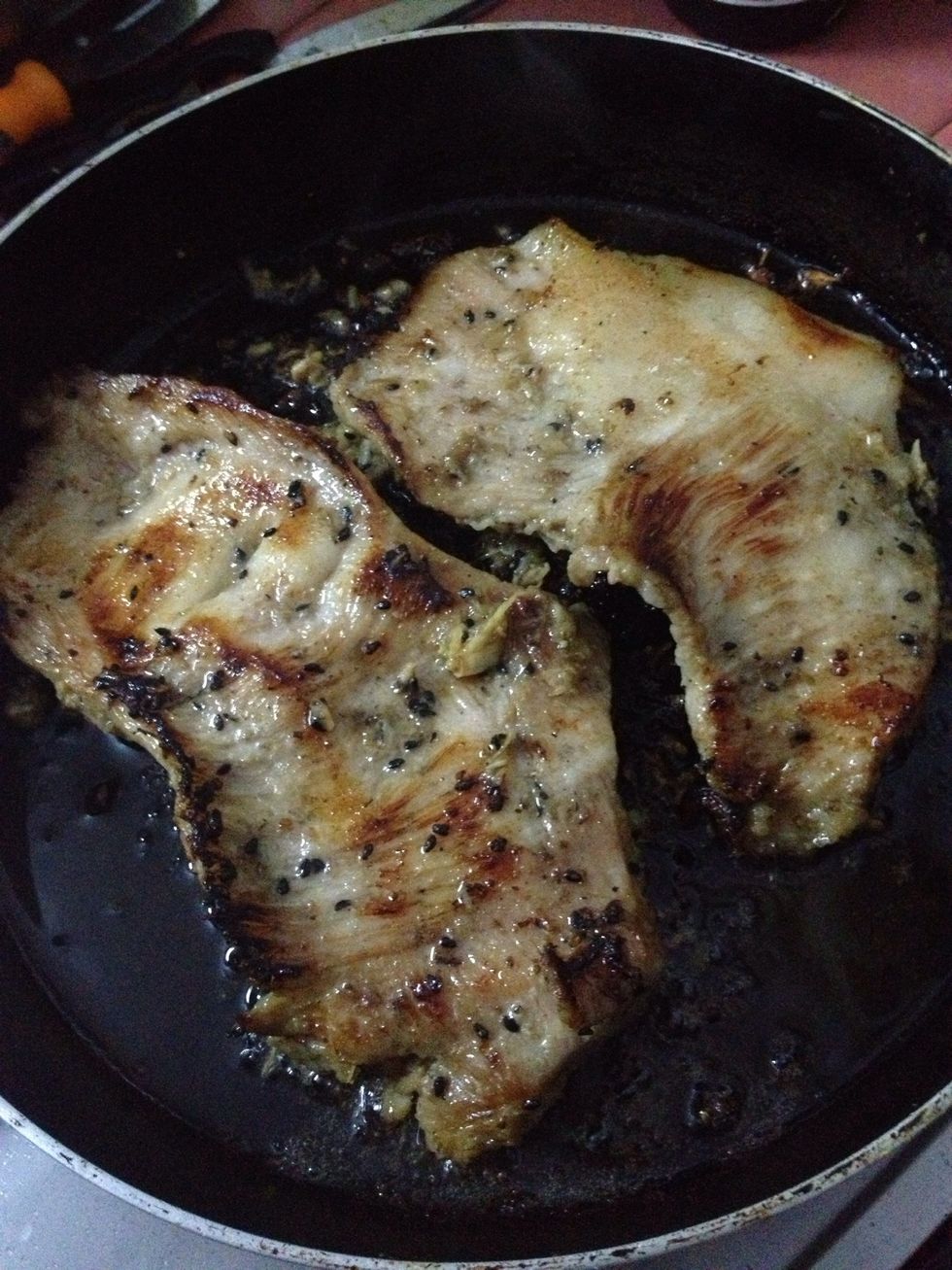 now it looks beautiful. i grill them 8-10 mins on each sides, mediem heat :)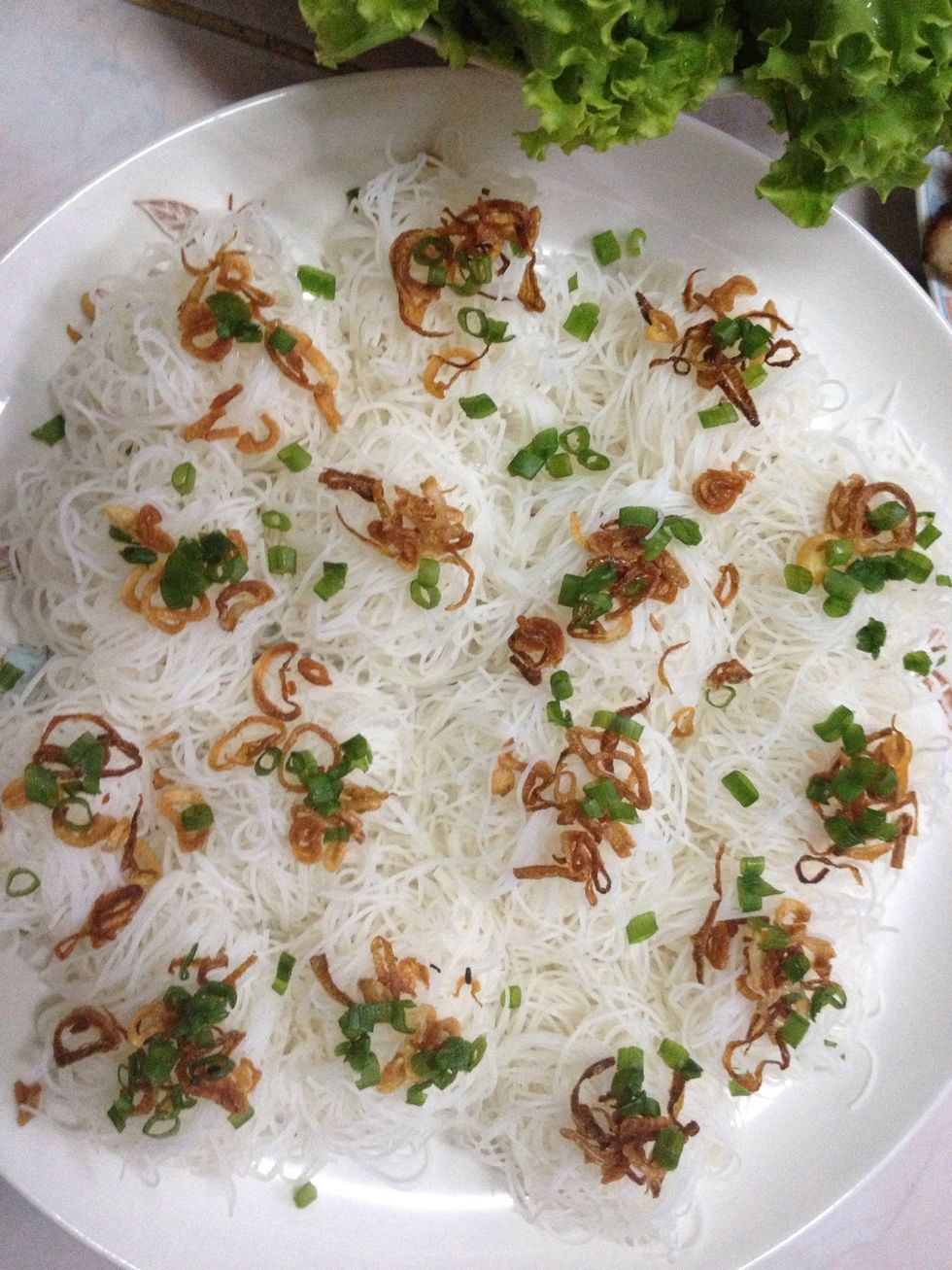 make your steamed rice vermicelli into small portion (like in the picture). then put some fried shallot & spring onion on them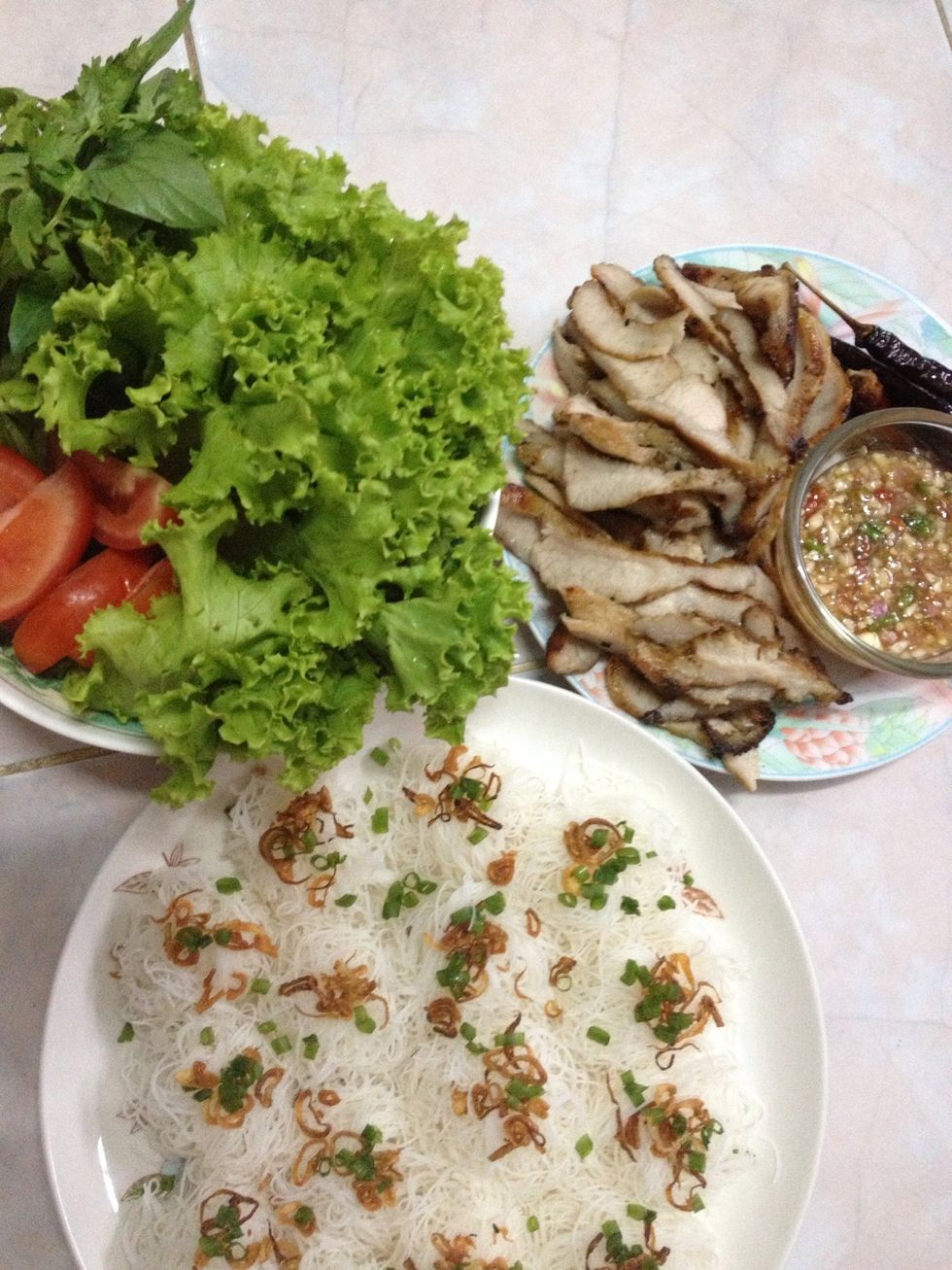 slide pork into small pieces and put in s plate. i made fresh chilli sauce (mix chopped chilli, fresh garlic, fresh shallot, 2tablespoons lime or lemon juice, 2 tablespoons fish sauce or some salt)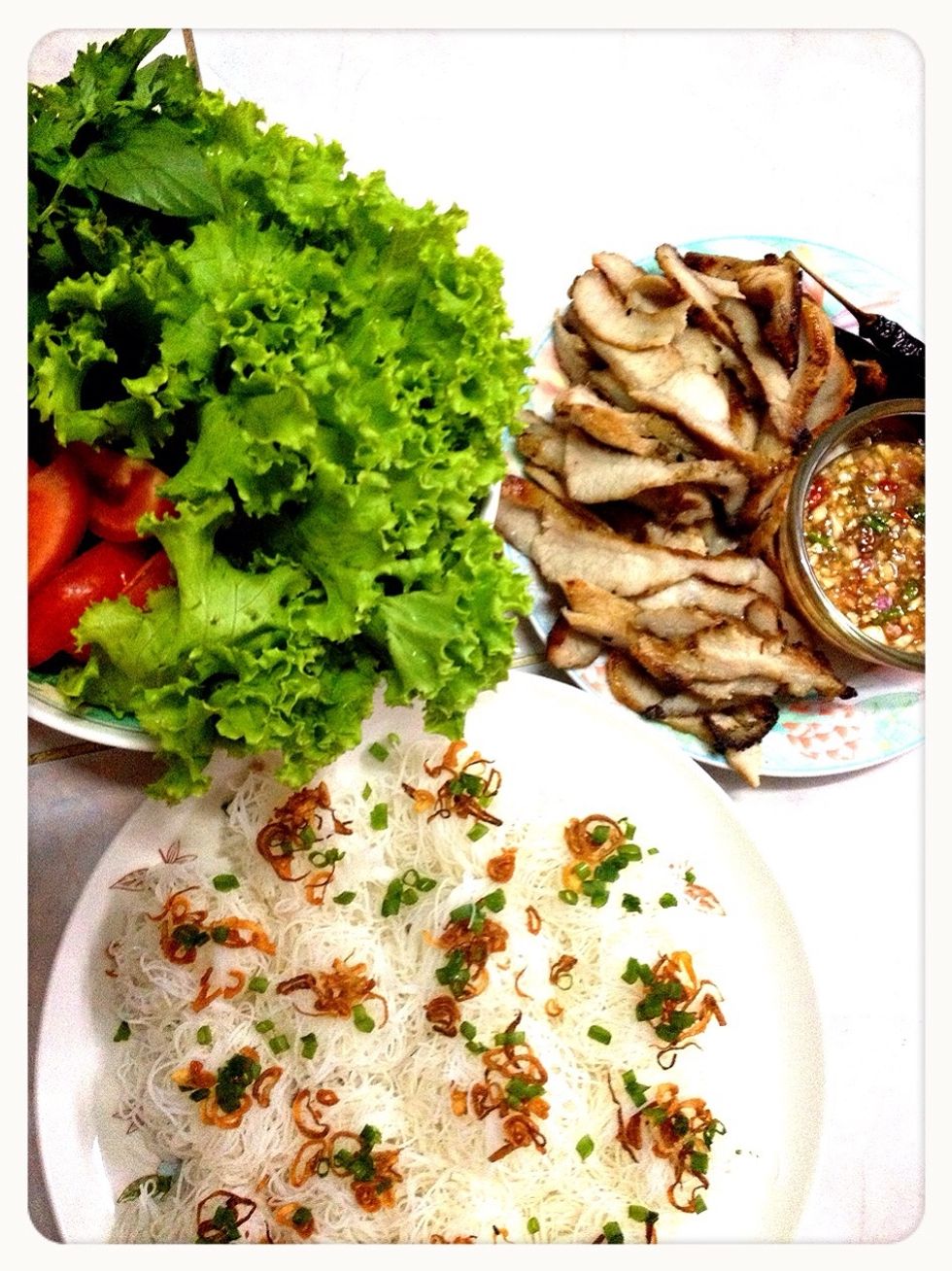 serving time: when you eat, put fresh lettuce in a sharing plate. follow with basil leaves, vermicelli, pork & some fresh chilli sauce topping.. wrap them altogether & put it in your mouth.. yum yum!!
pork (shoulder part)
dry rice vermicelli
garlic
pepper
oyster sauce
soy sauce
sugar
shallot
lime or lemon juice
lemongrass
fresh salad i choose lettuce, basil leave & tomato