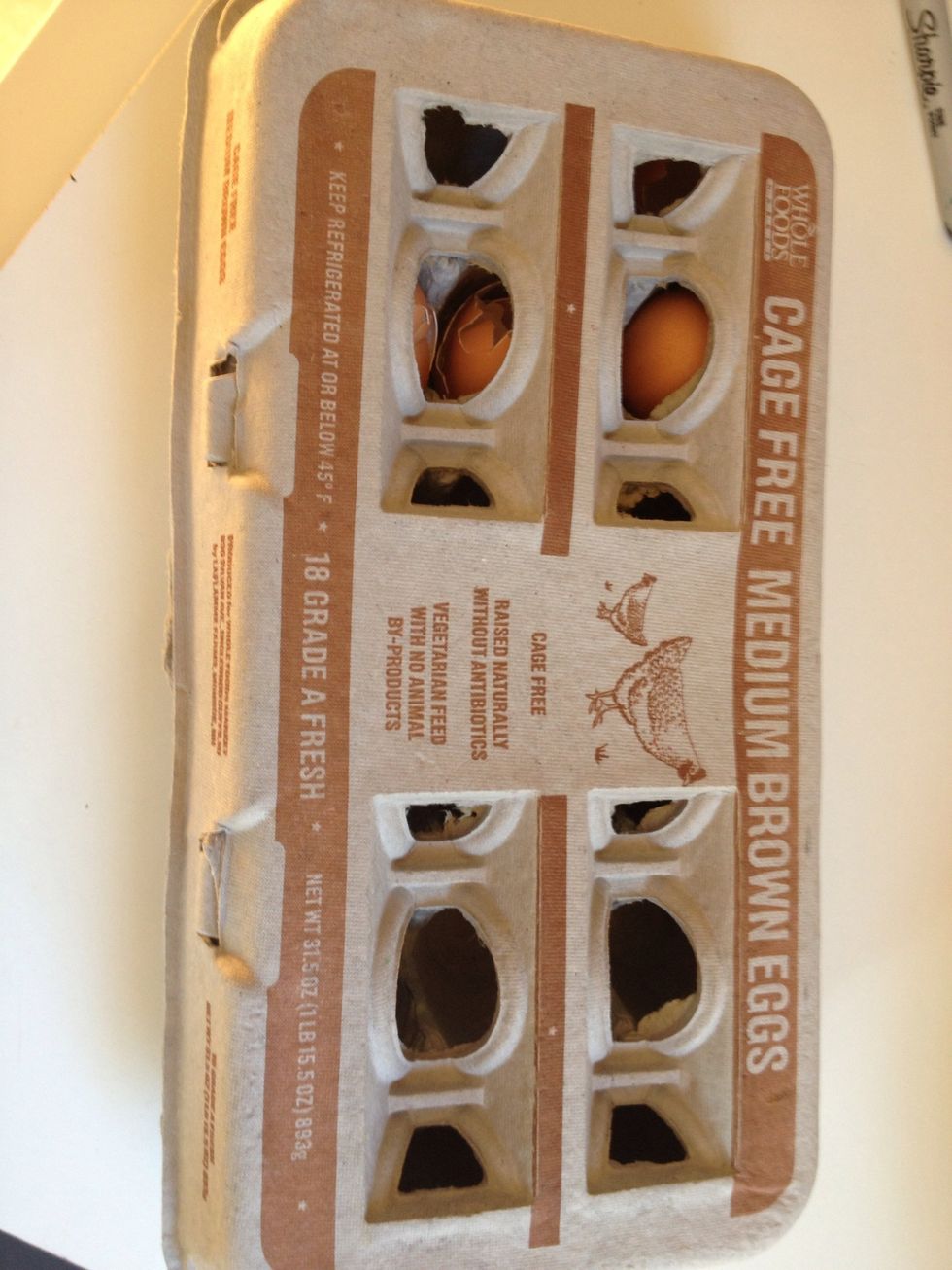 In a large bowl Add 4 large eggs and 4 large egg whites. Caged free and raised in their natural environment is best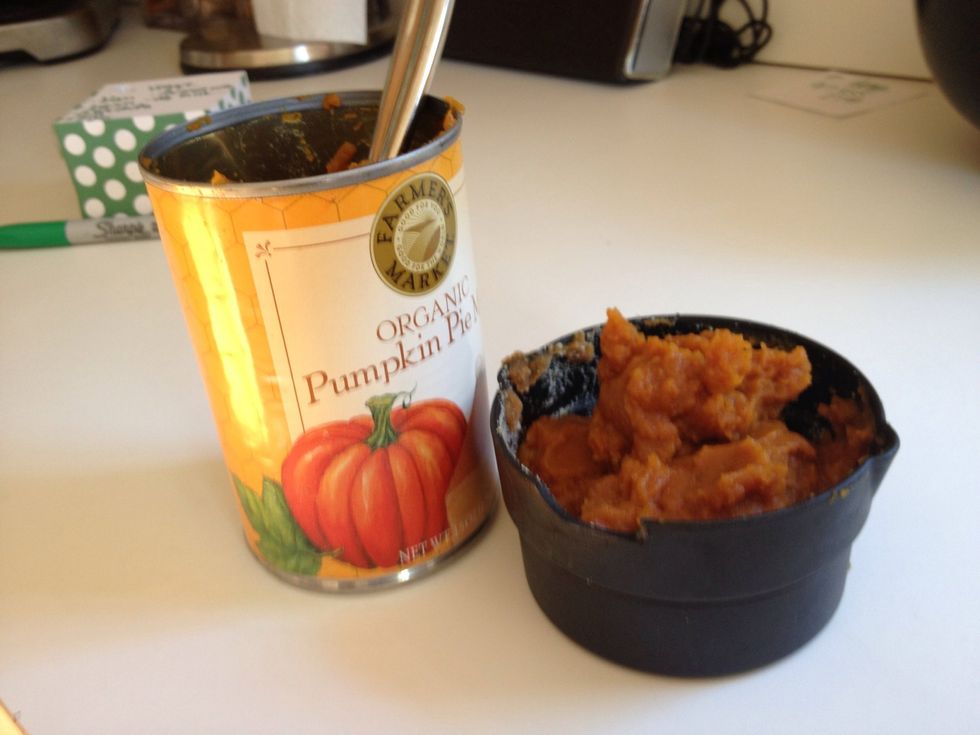 Add 1 cup of canned pumpkin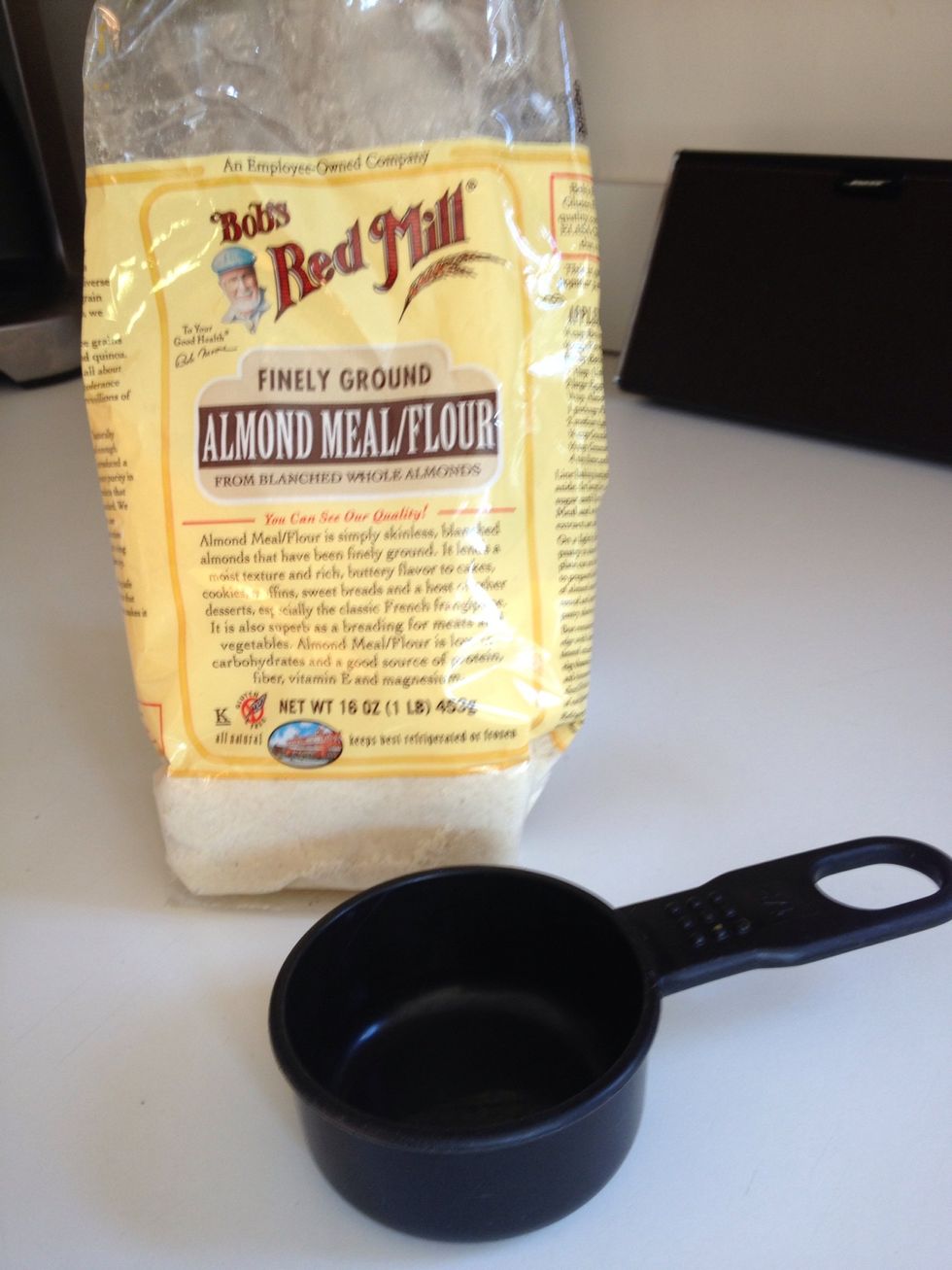 Add 1/2 cup almond flour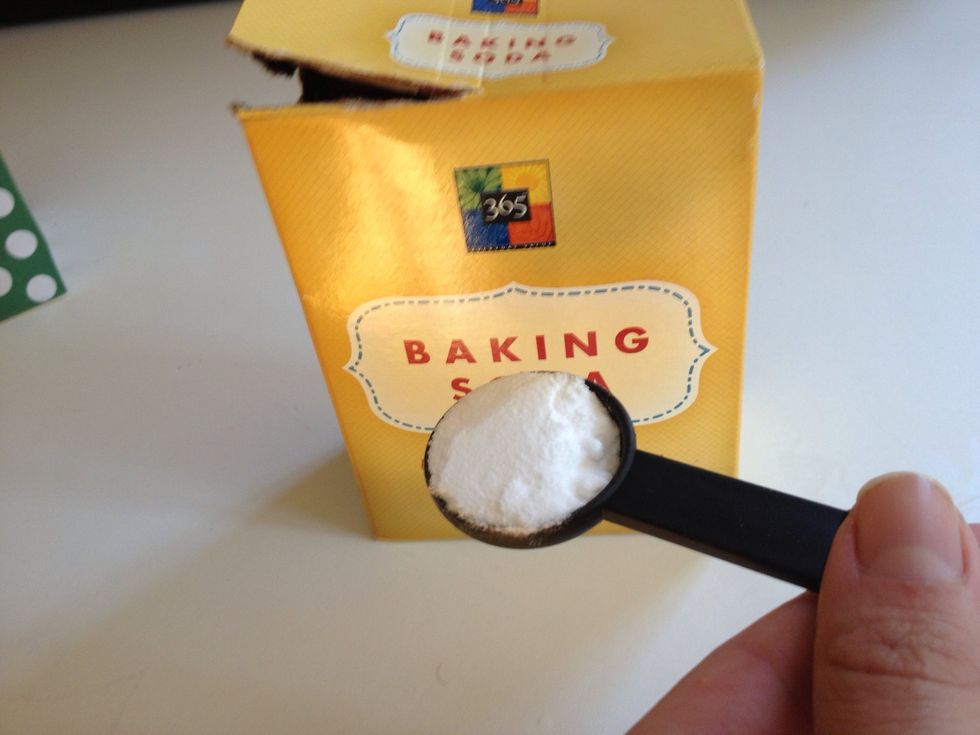 Add 1 teaspoon baking powder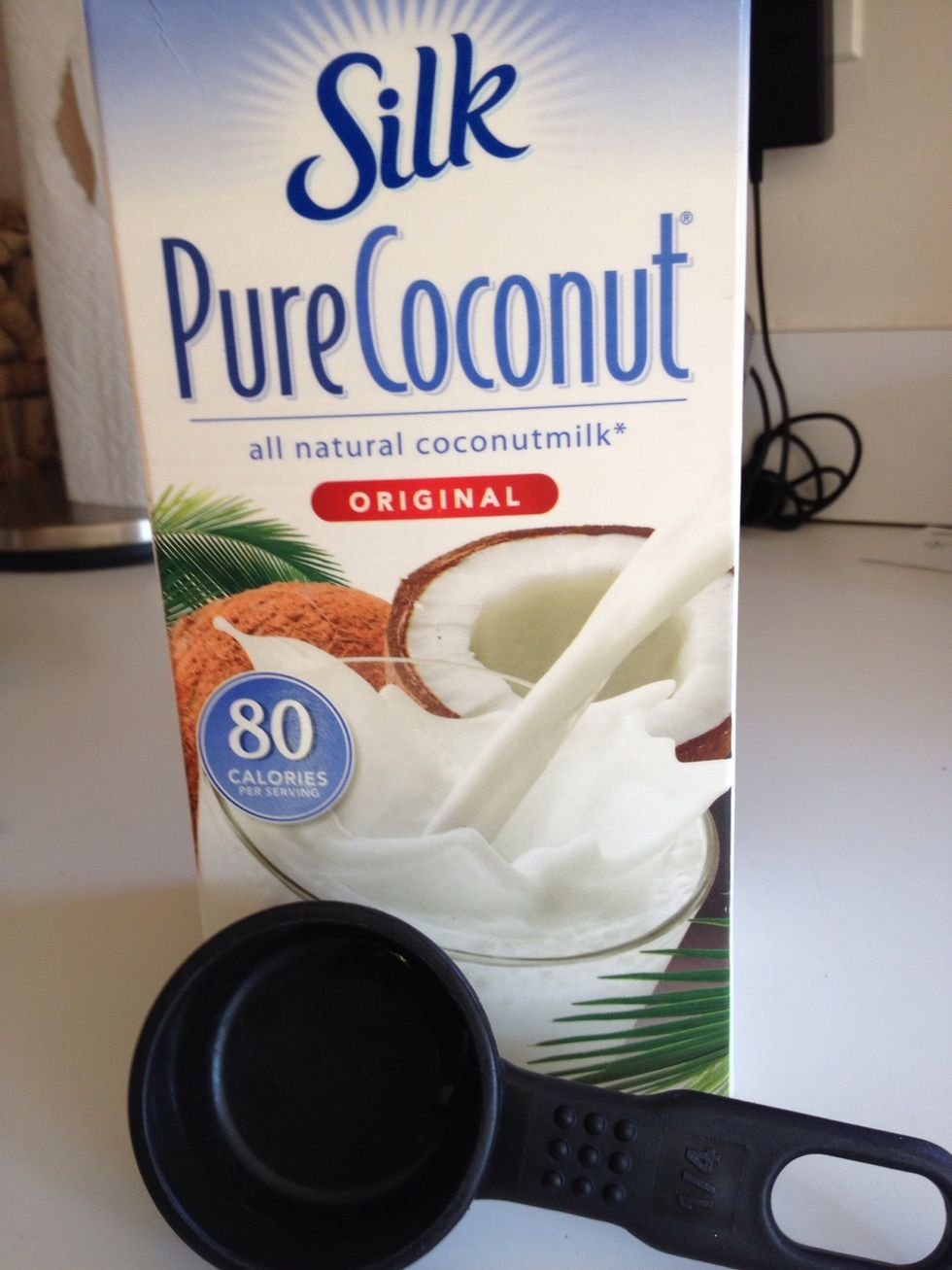 Add 1/4 cup coconut milk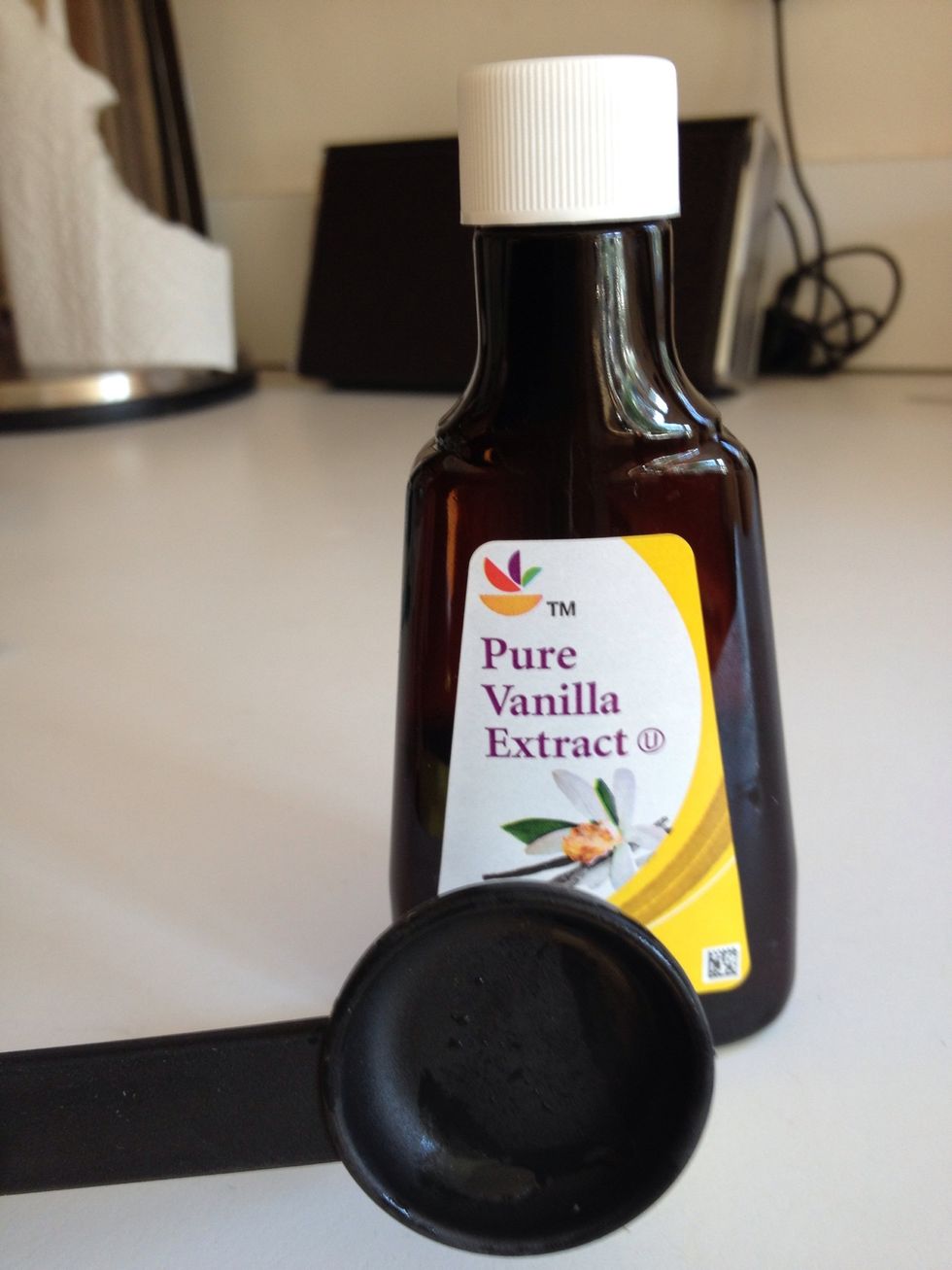 Add 1 teaspoon of vanilla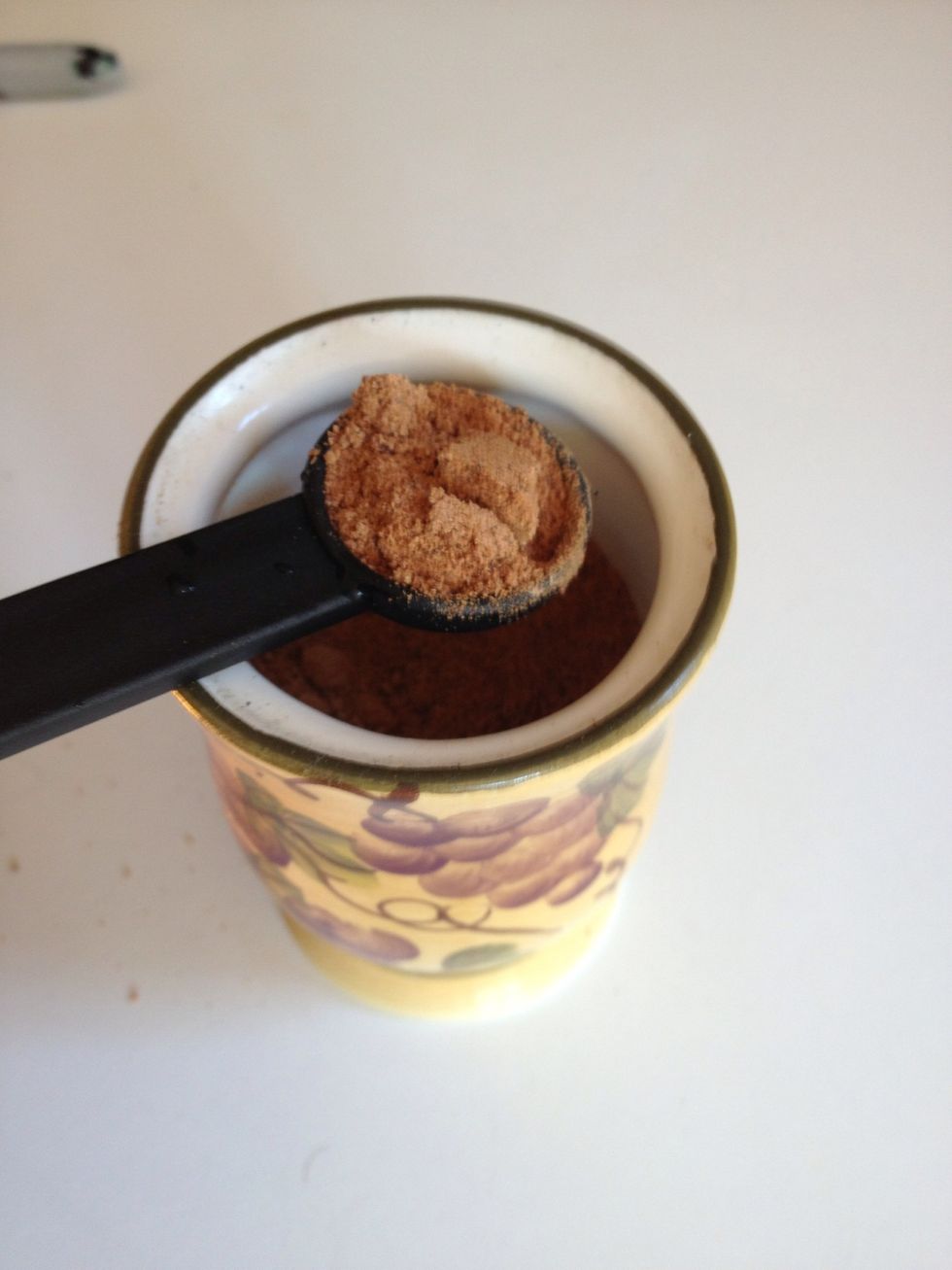 Add 1/2 teaspoon of nutmeg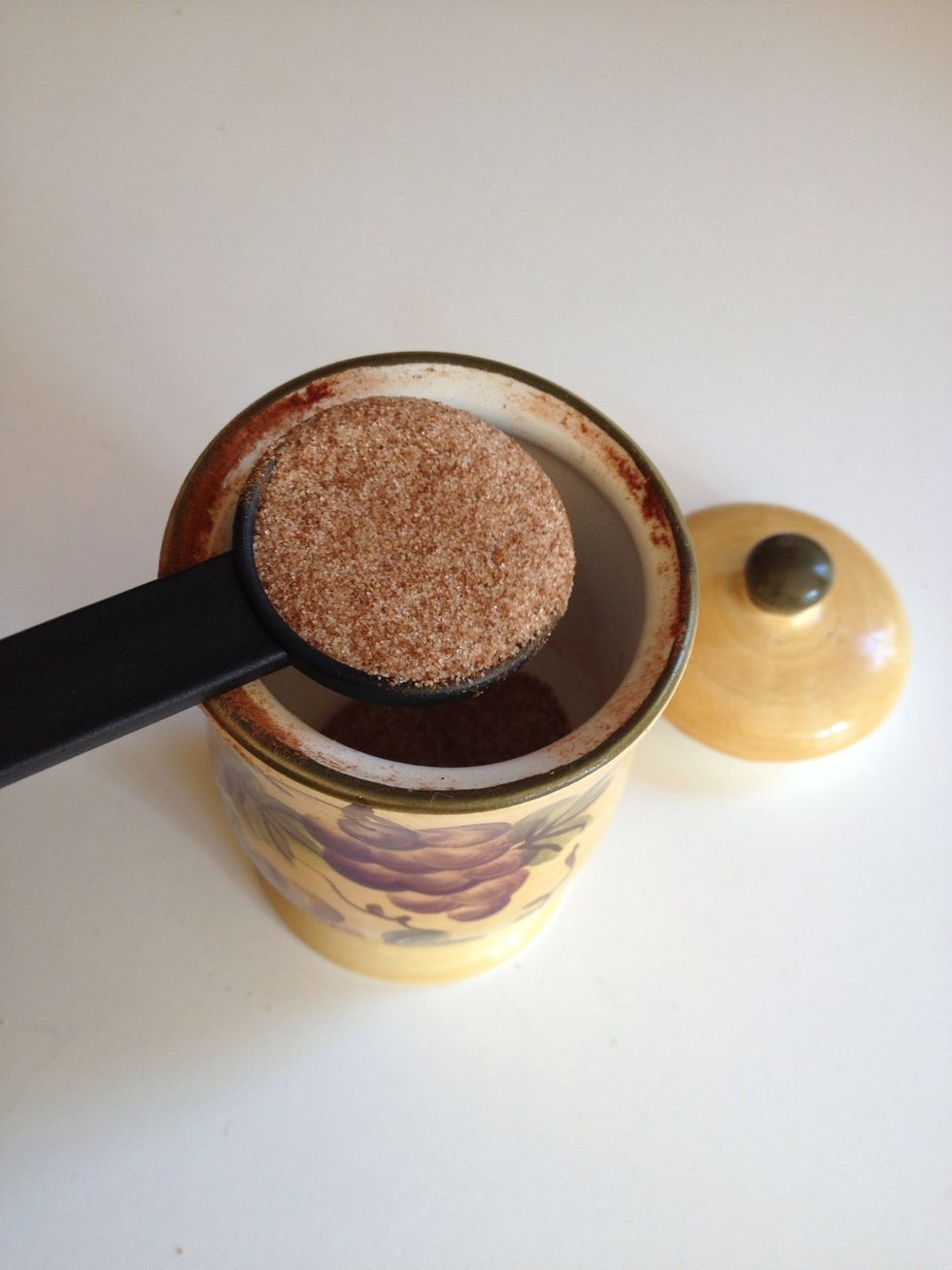 Add 1 teaspoon cinnamon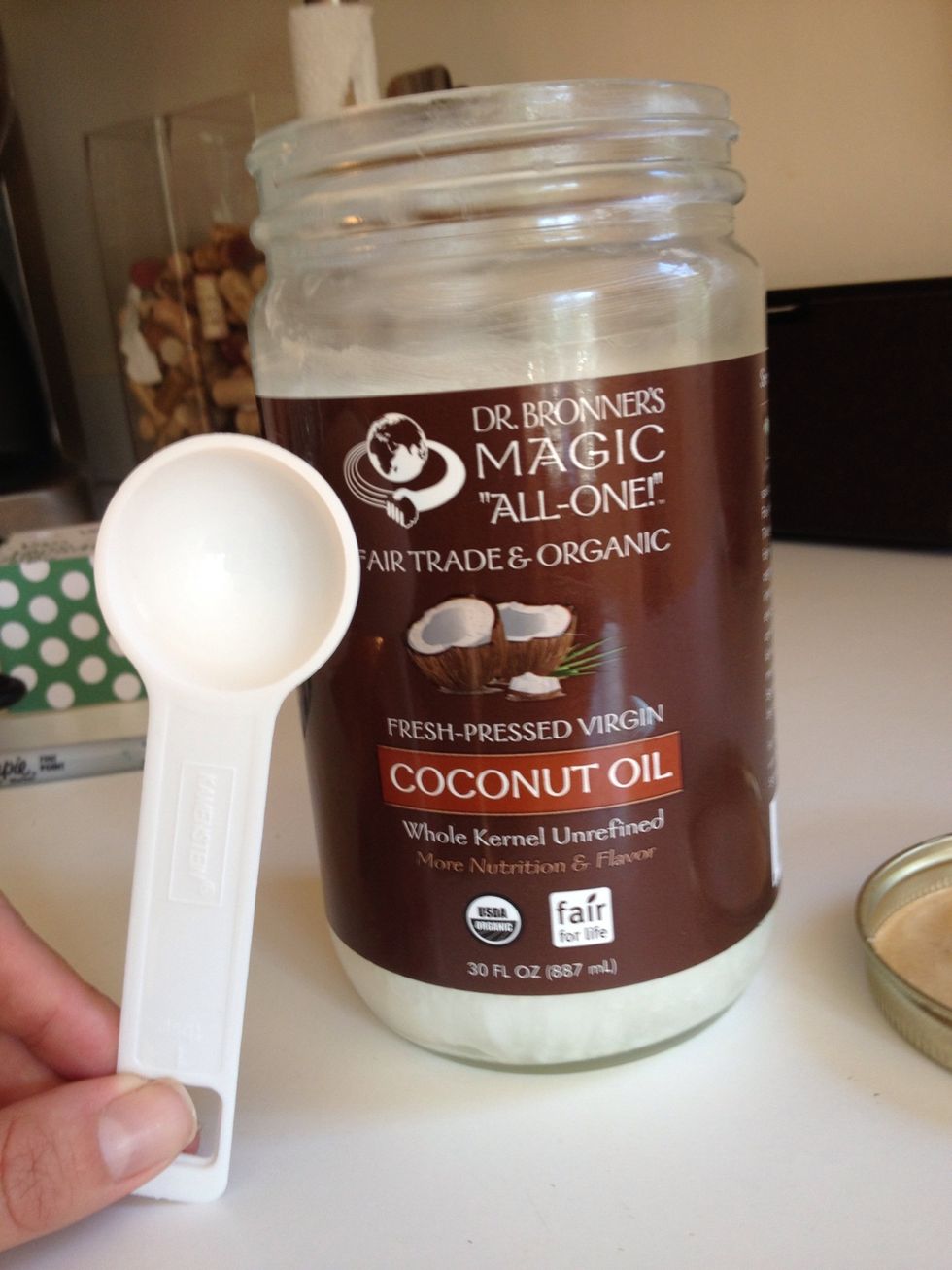 Add 1-2 tablespoons of butter or coconut oil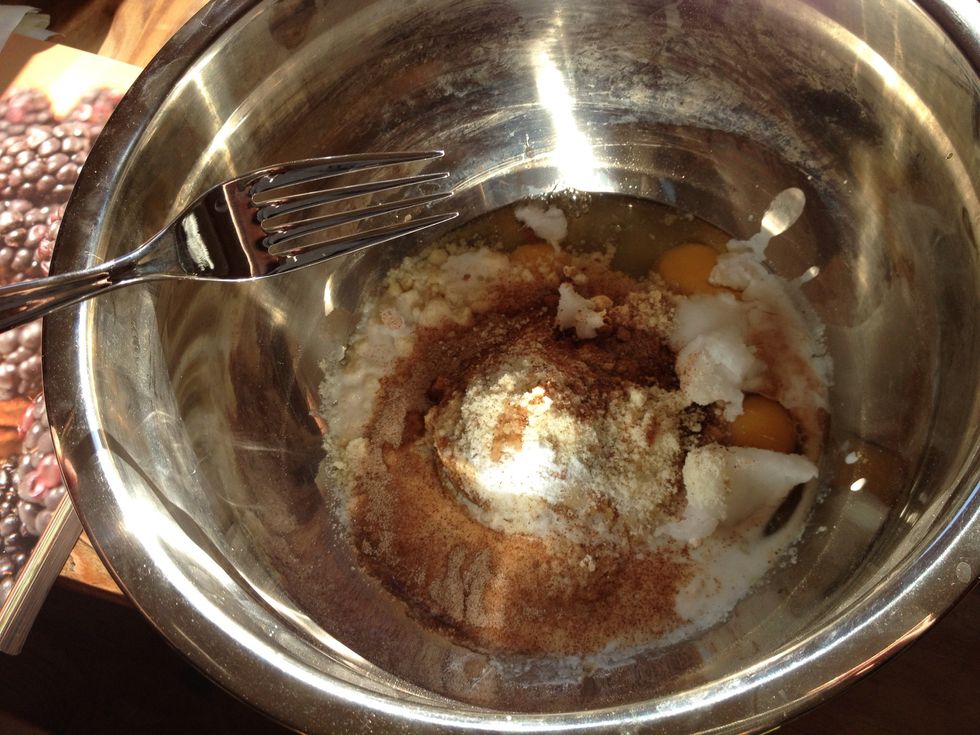 mix it all up...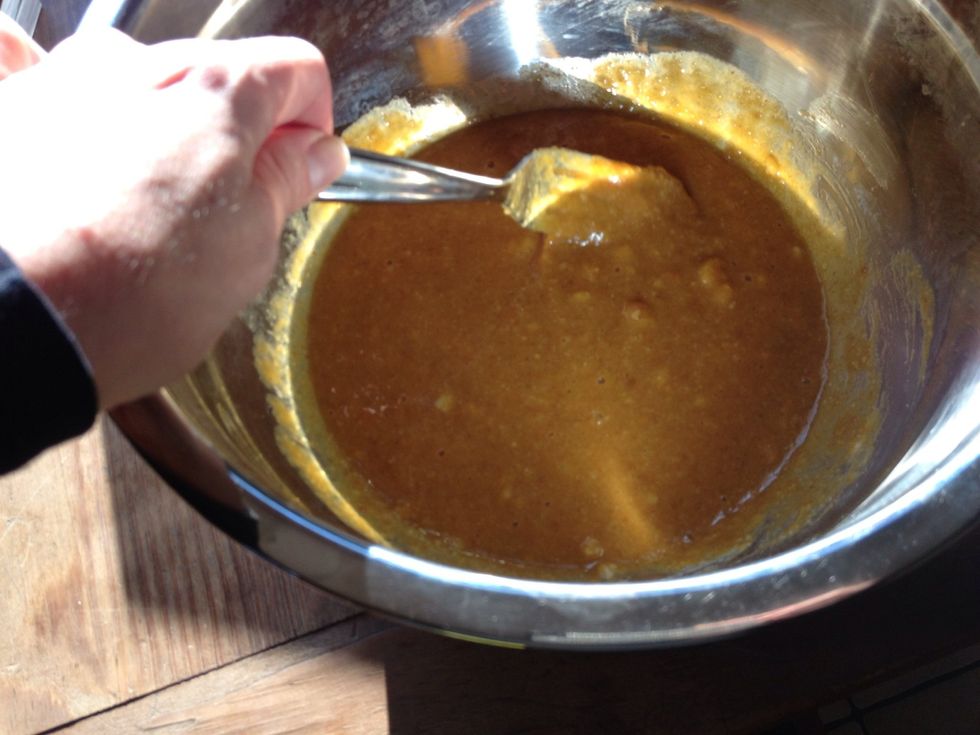 Until it is a smooth batter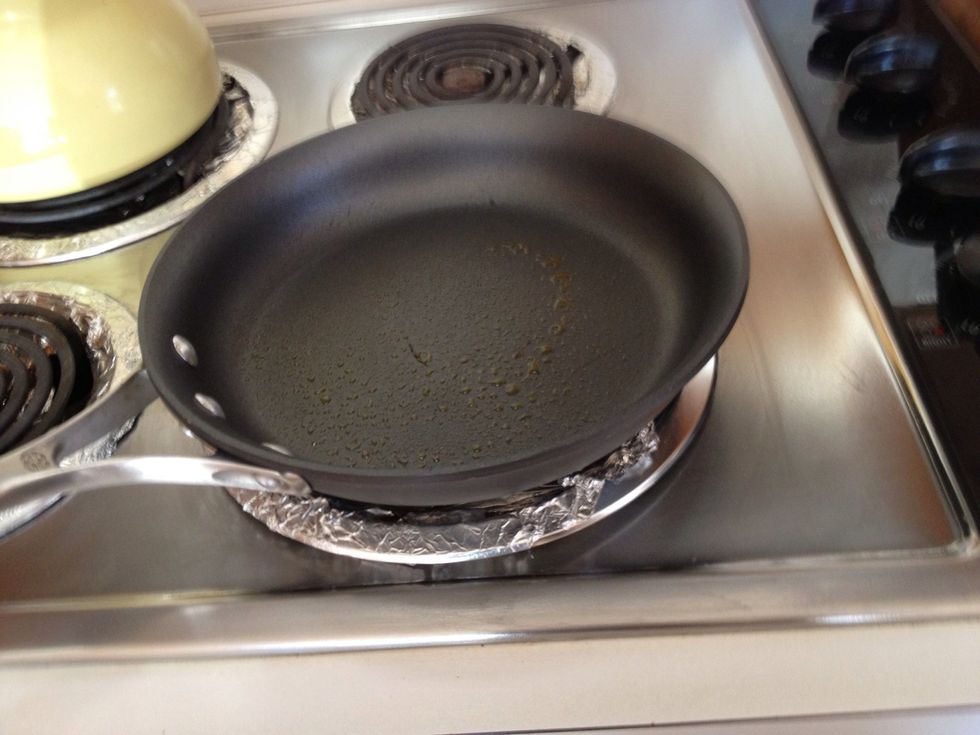 Put stove on medium heat and coat your griddle or skillet with butter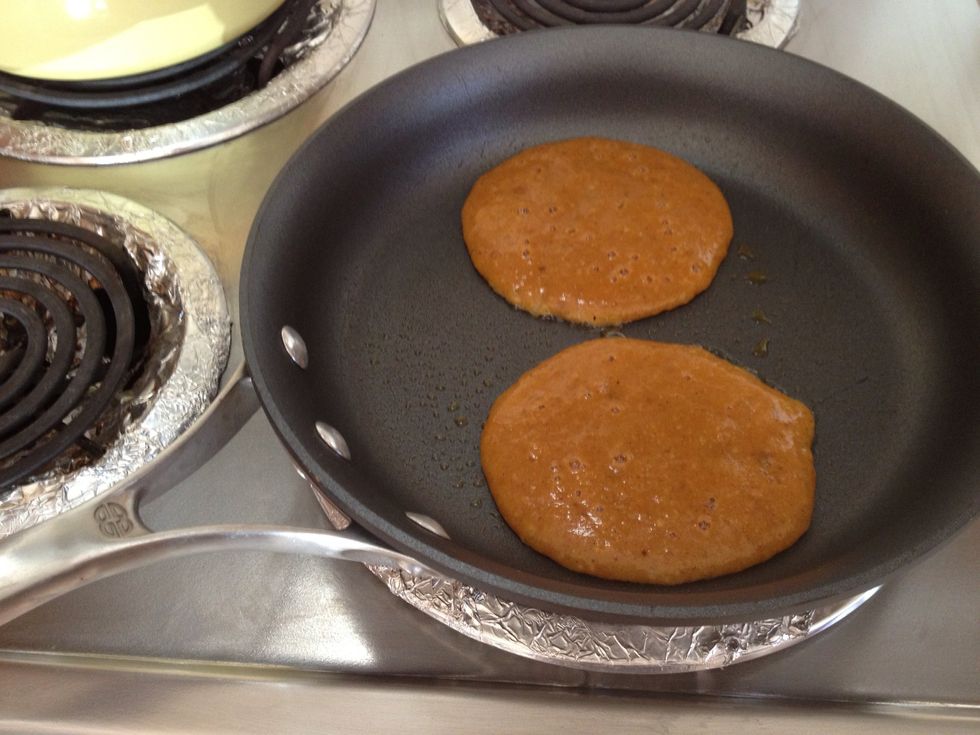 Make your pumpkin pancakes! Heat for about 3 minutes on one side and 1-2 minutes on the other side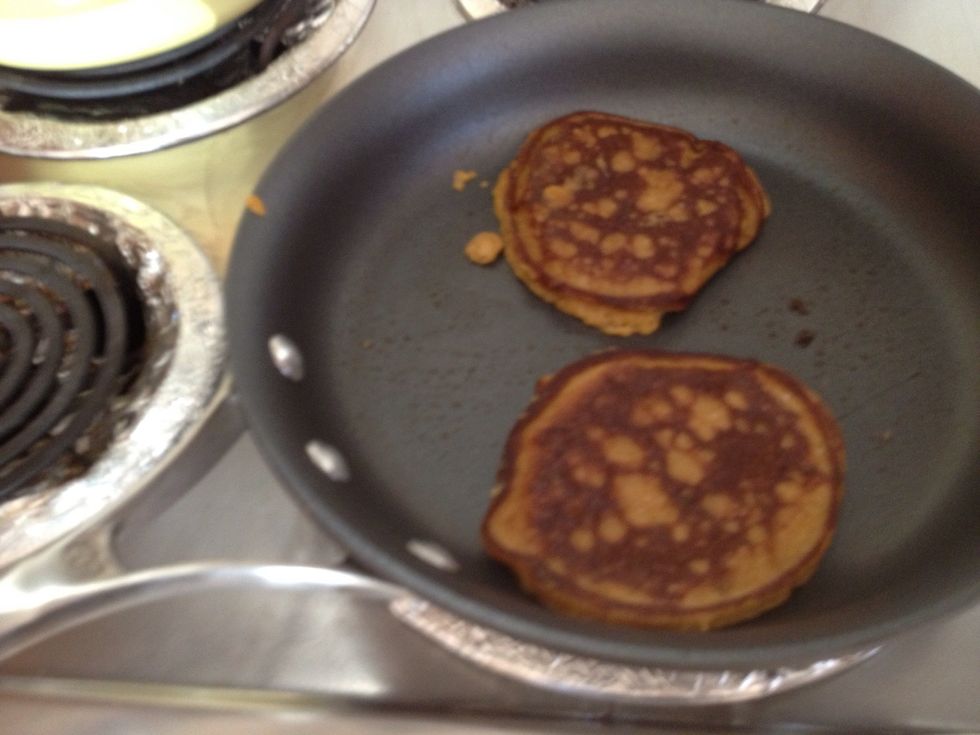 Until they look golden brown
End result... Even my 8 year old loved these healthy, all natural Paleo pumpkin pancakes!!
4.0 Large eggs
4.0 Large egg whites
1.0c Canned pumpkin
1/2c Almond flour
1.0tsp Baking powder
1/4c Coconut milk
1.0tsp Vanilla
1/2tsp Nutmeg
1.0tsp Cinnamon
2.0Tbsp Butter or coconut oil
Optional: crushed pecans