This recipe is delish and comes in just under 3 carbs each for one whole chicken quarter. Originally adapted from damndelicious.net, you'll love this zesty lemony concoction while staying on track.
18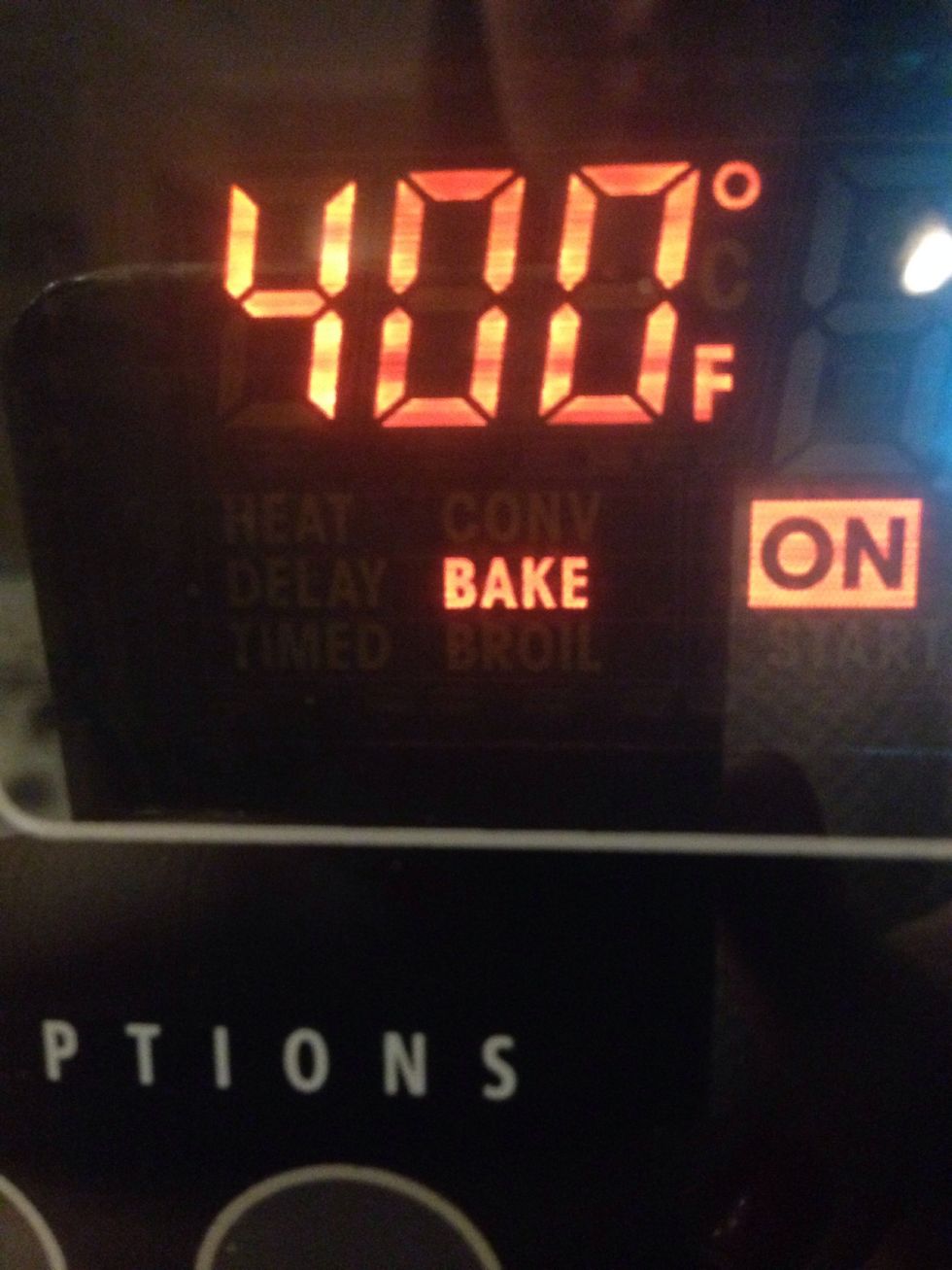 Preheat your oven to 400 degrees. With this recipe, you're going to give the chicken a quick sear on both sides, and finish cooking in the oven.
Combine 1 Tbsp olive oil, 1/4 tsp salt, 1/2 tsp thyme (I used fresh), 1 1/2 tsp oregano, 1 tsp lemon zest, 1/4 tsp kosher salt, and 1 tbsp mustard (I used mostly yellow, and added a tad of hot)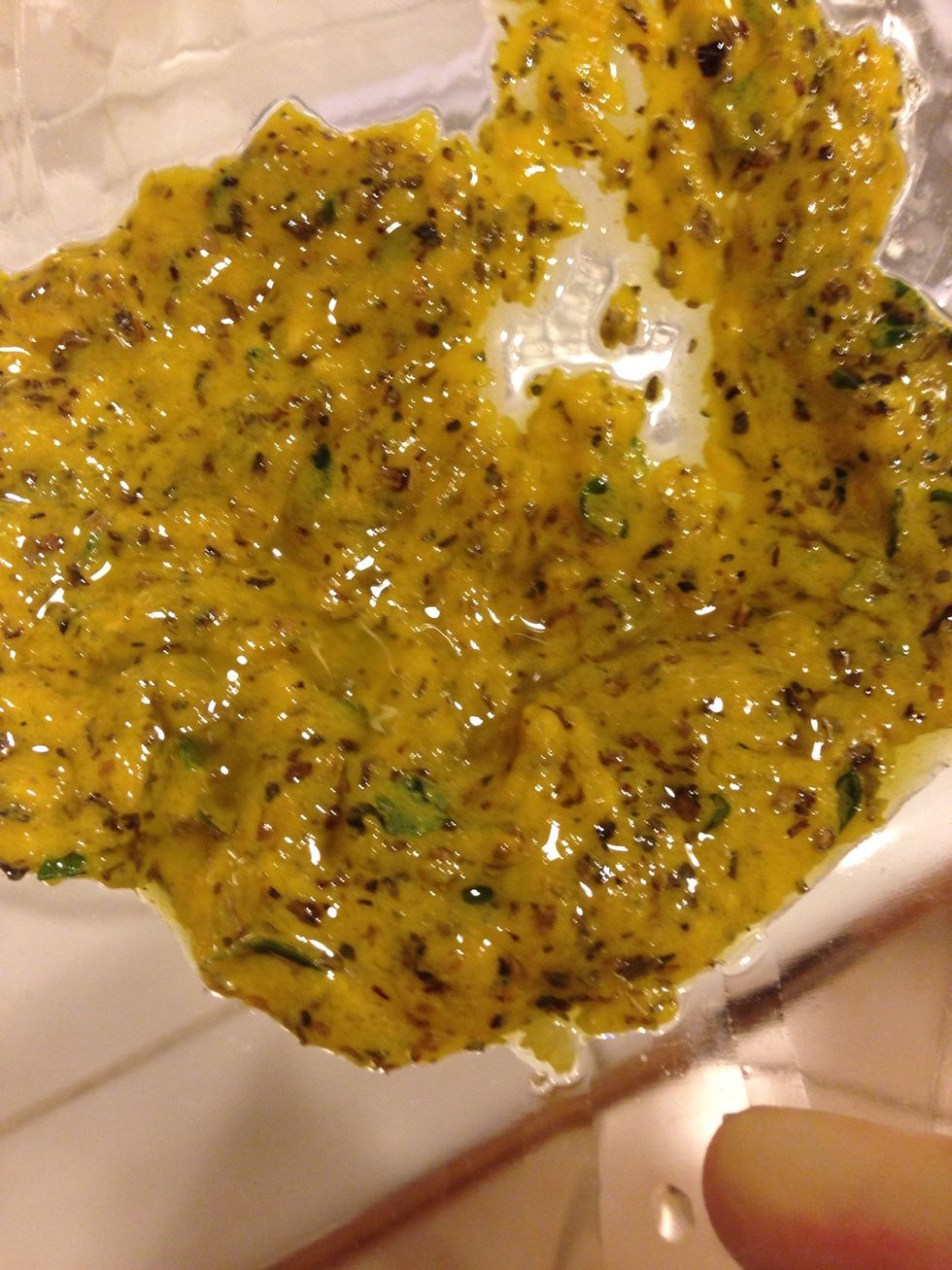 Mix until combined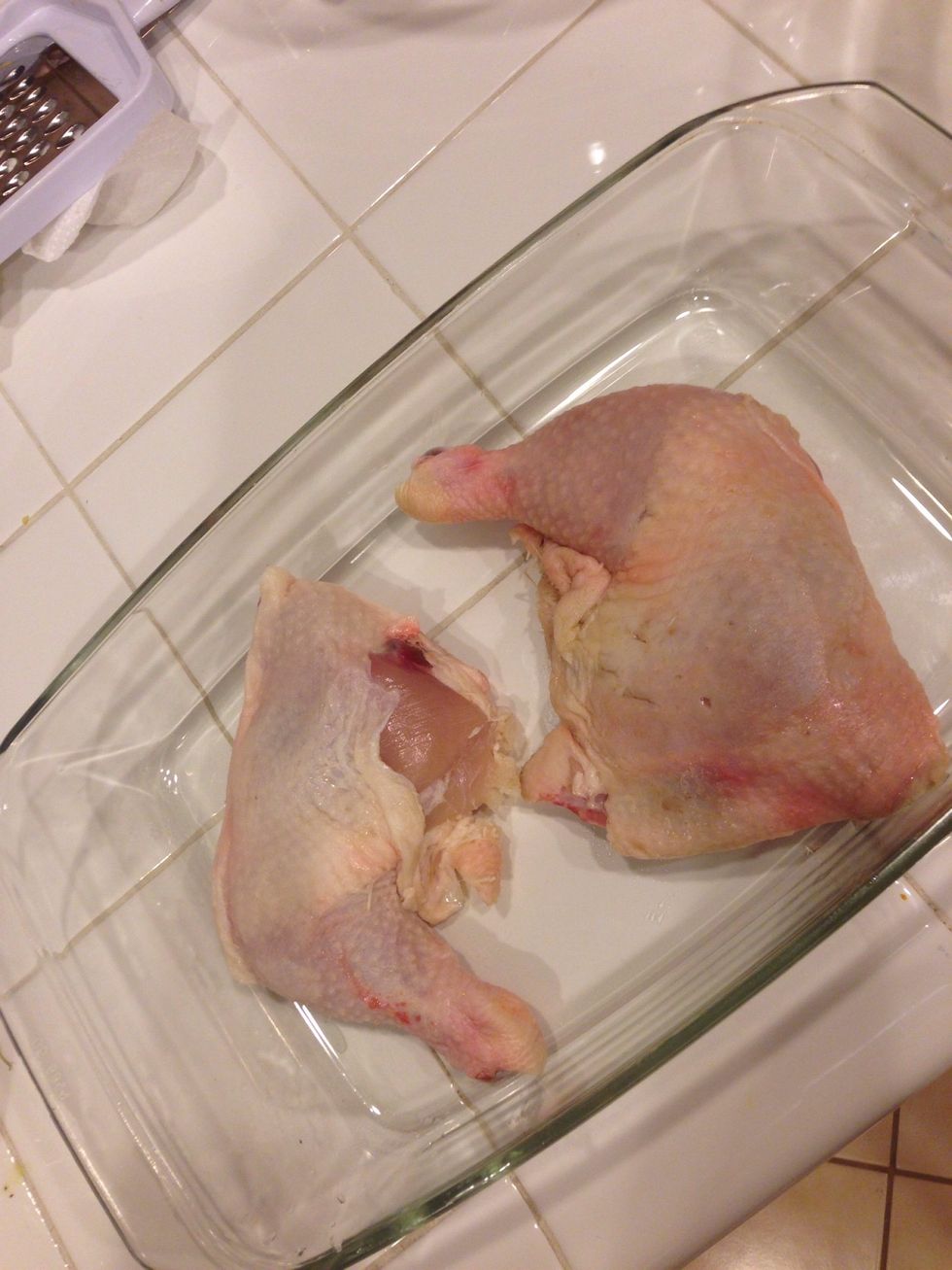 Place chicken quarters in a baking dish for an easy and mess free rub down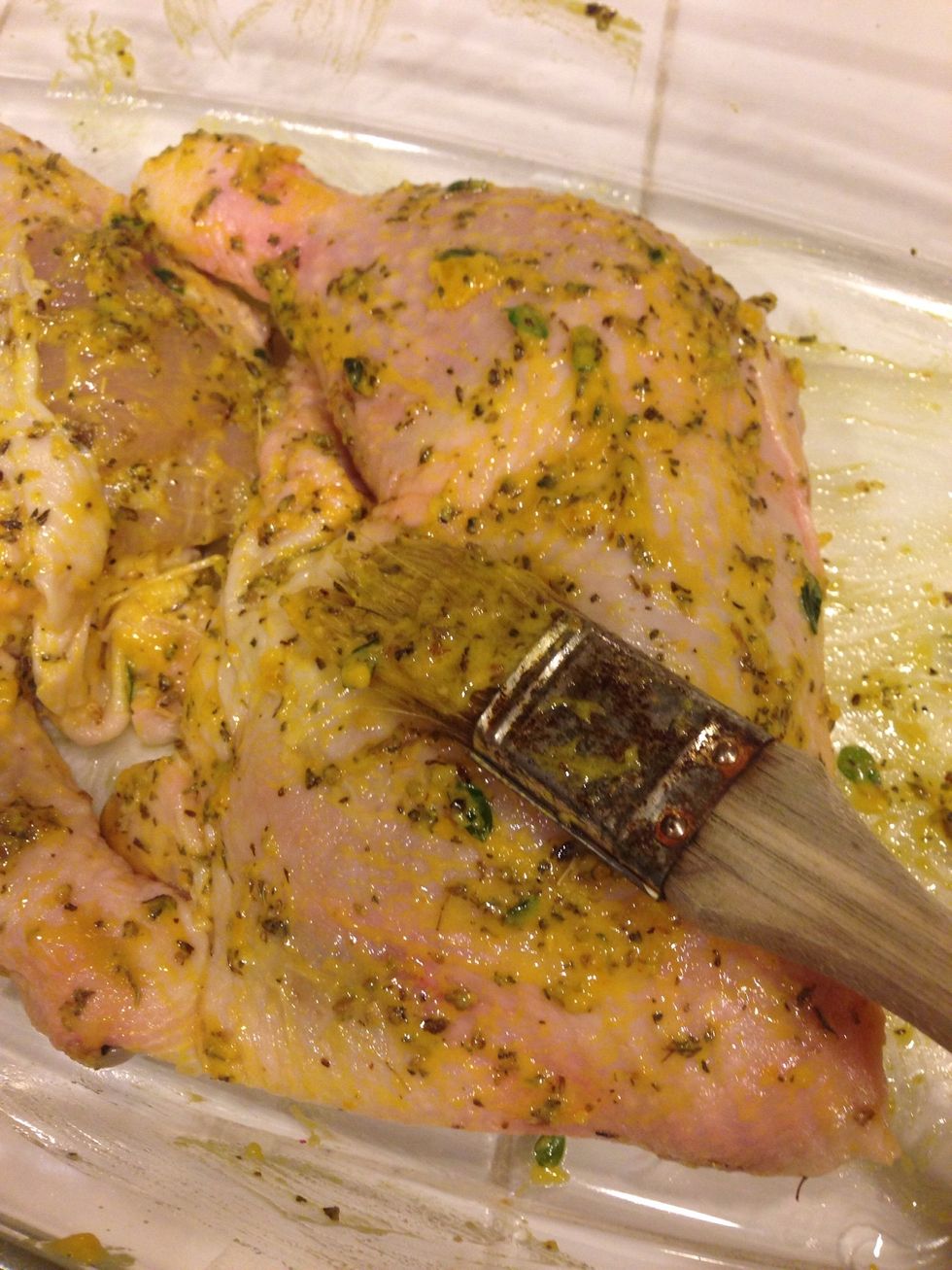 Coat chicken entirely, front to back, using your fingers or a brush and set aside.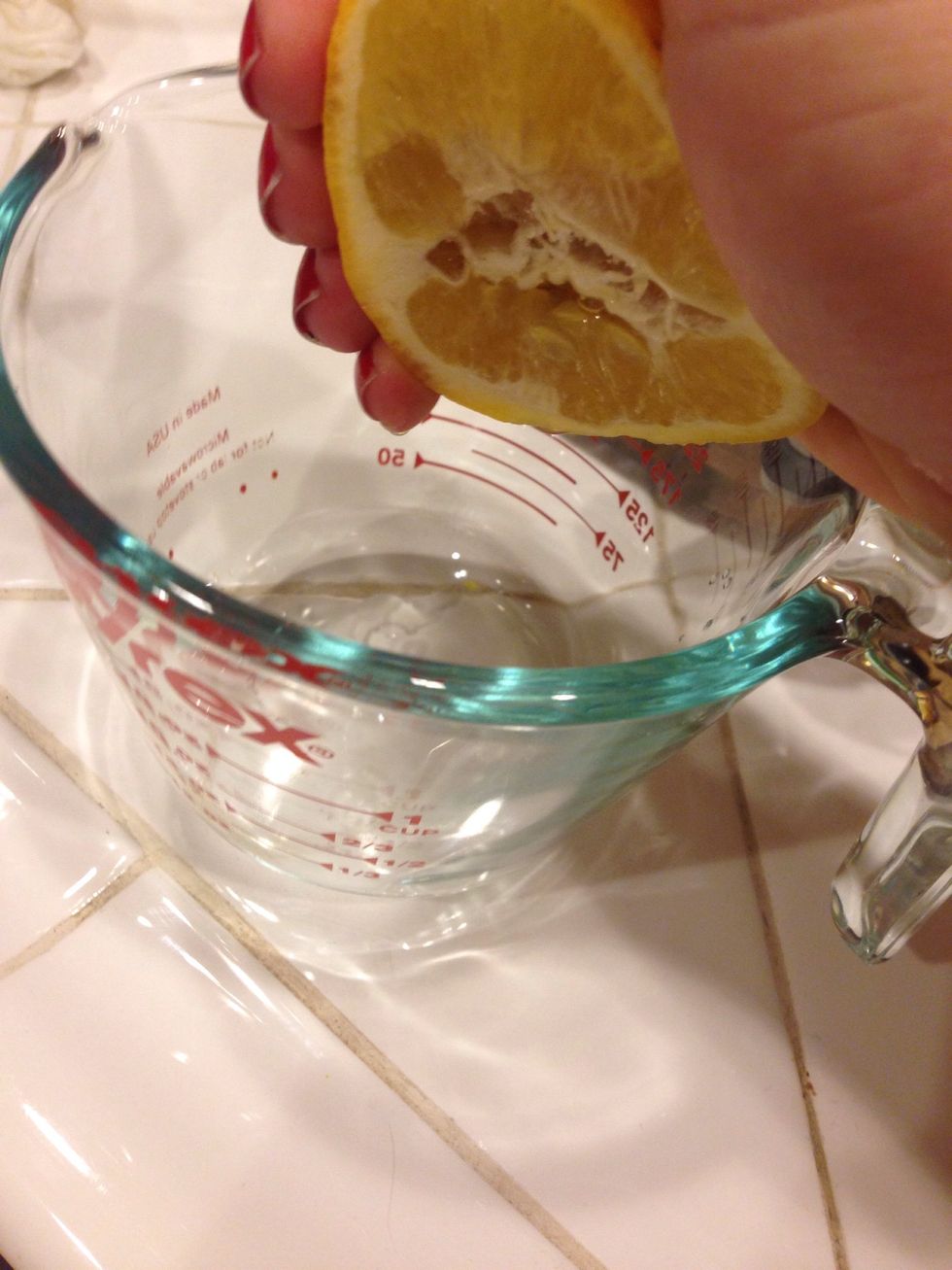 Zest 2 tsp and Squeeze 1/4 cup lemon juice. This came out to be one lemon exactly for me.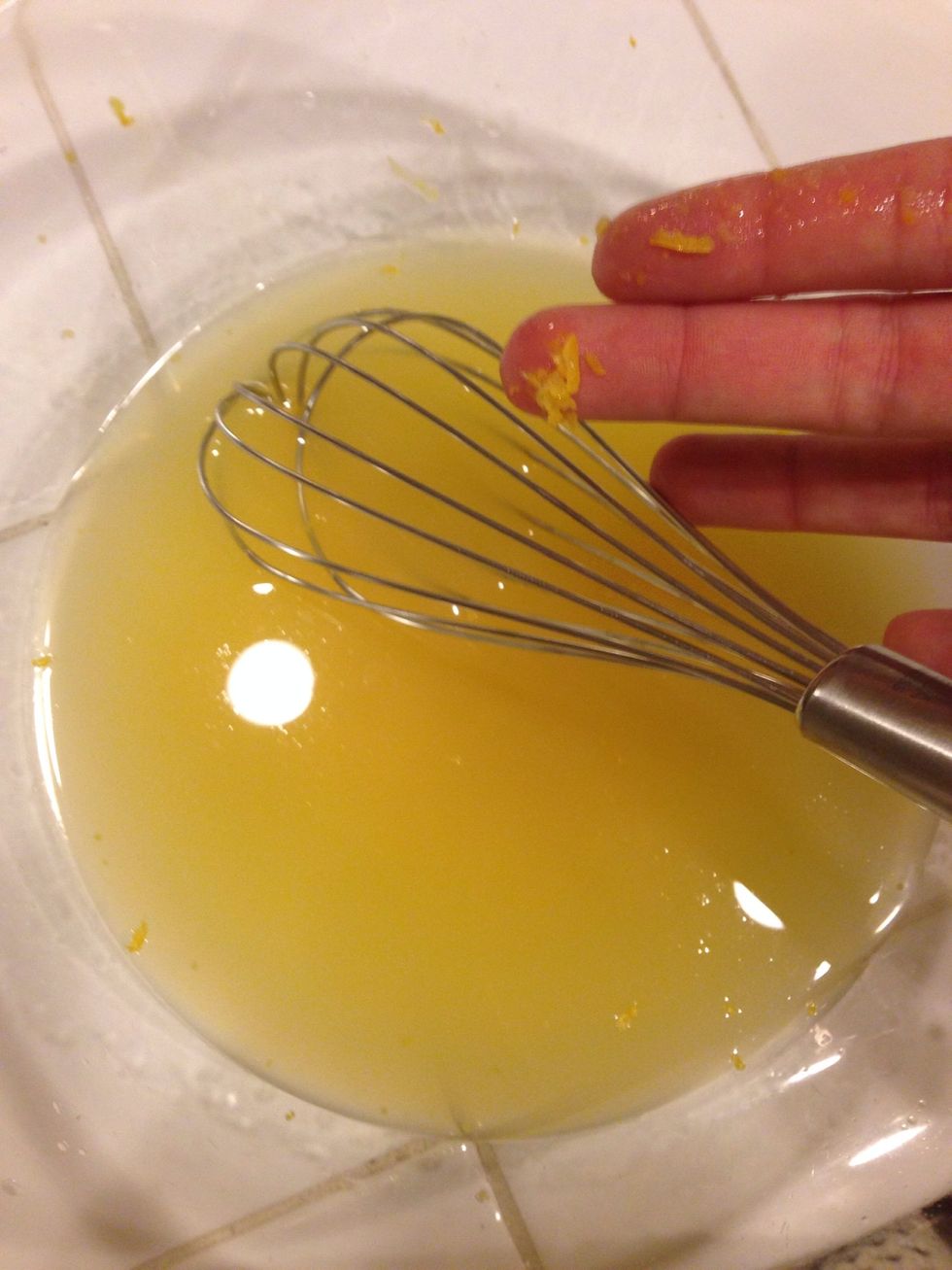 Combine lemon juice, lemon zest, and 1 1/4 cups chicken stock. Whisk together and set aside.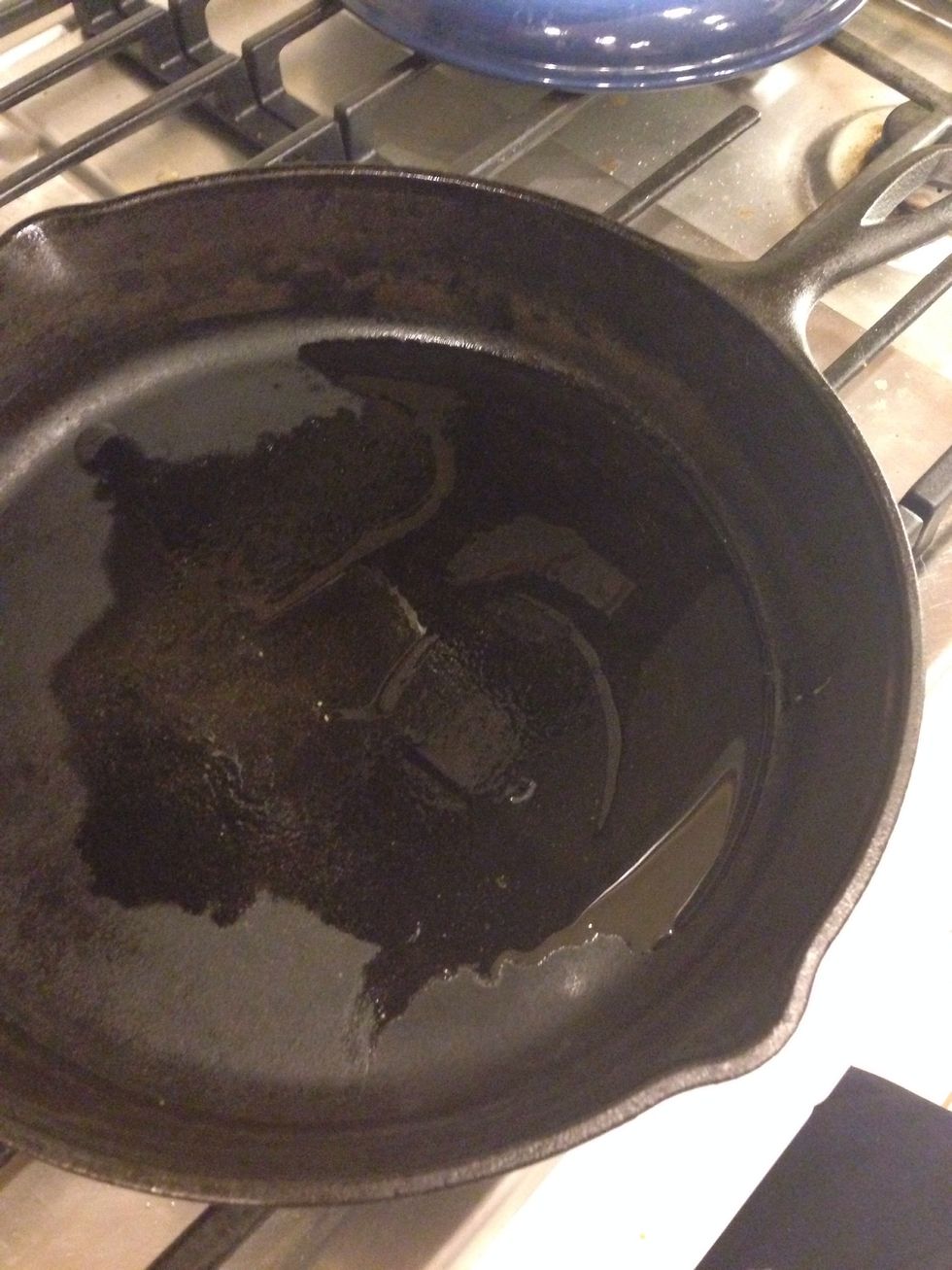 Heat 1 tbsp olive oil in an oven safe pan over medium high heat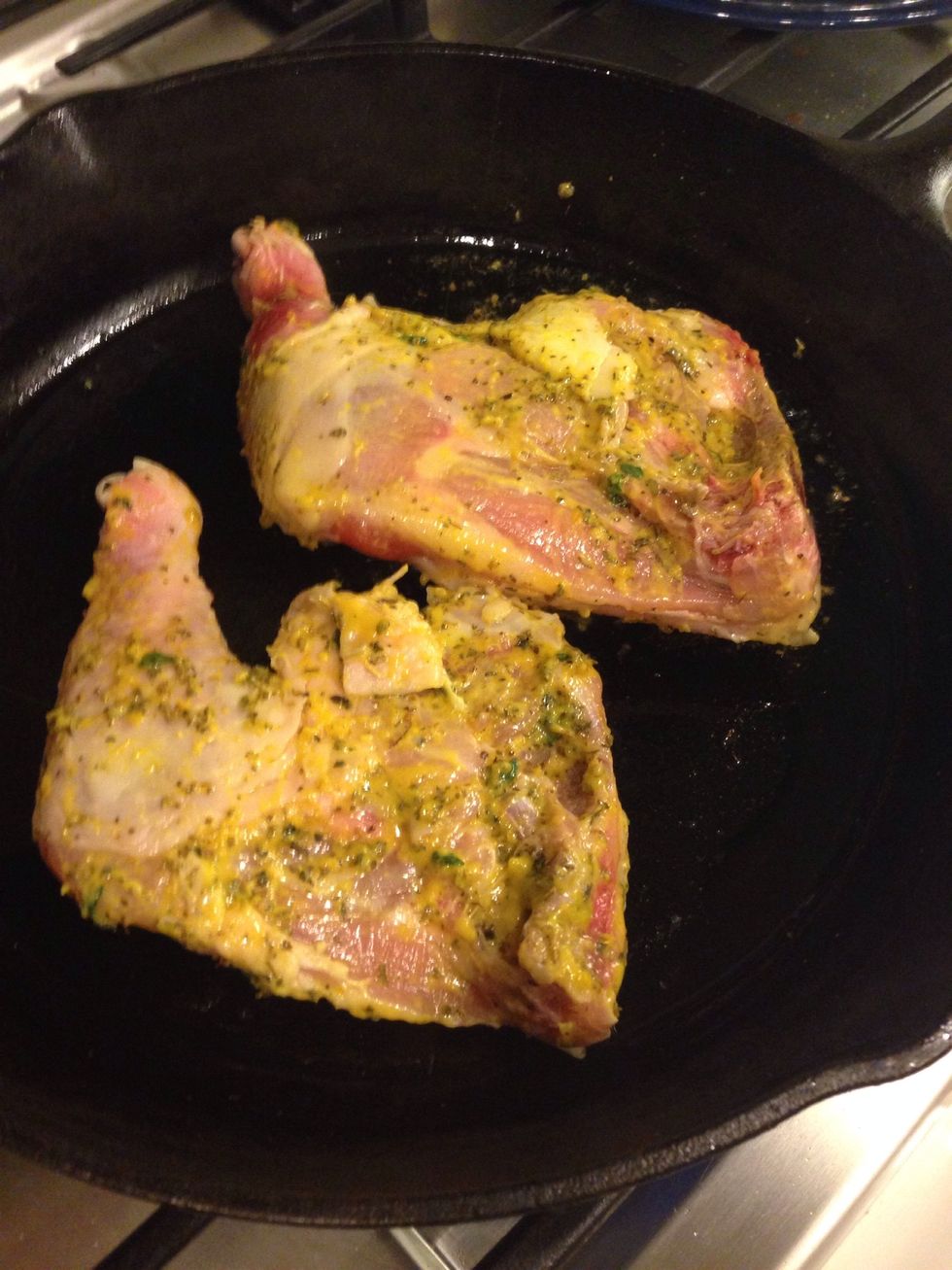 Place chicken skin side down and sear for roughly 2-3 minutes. Flip quarters over and repeat.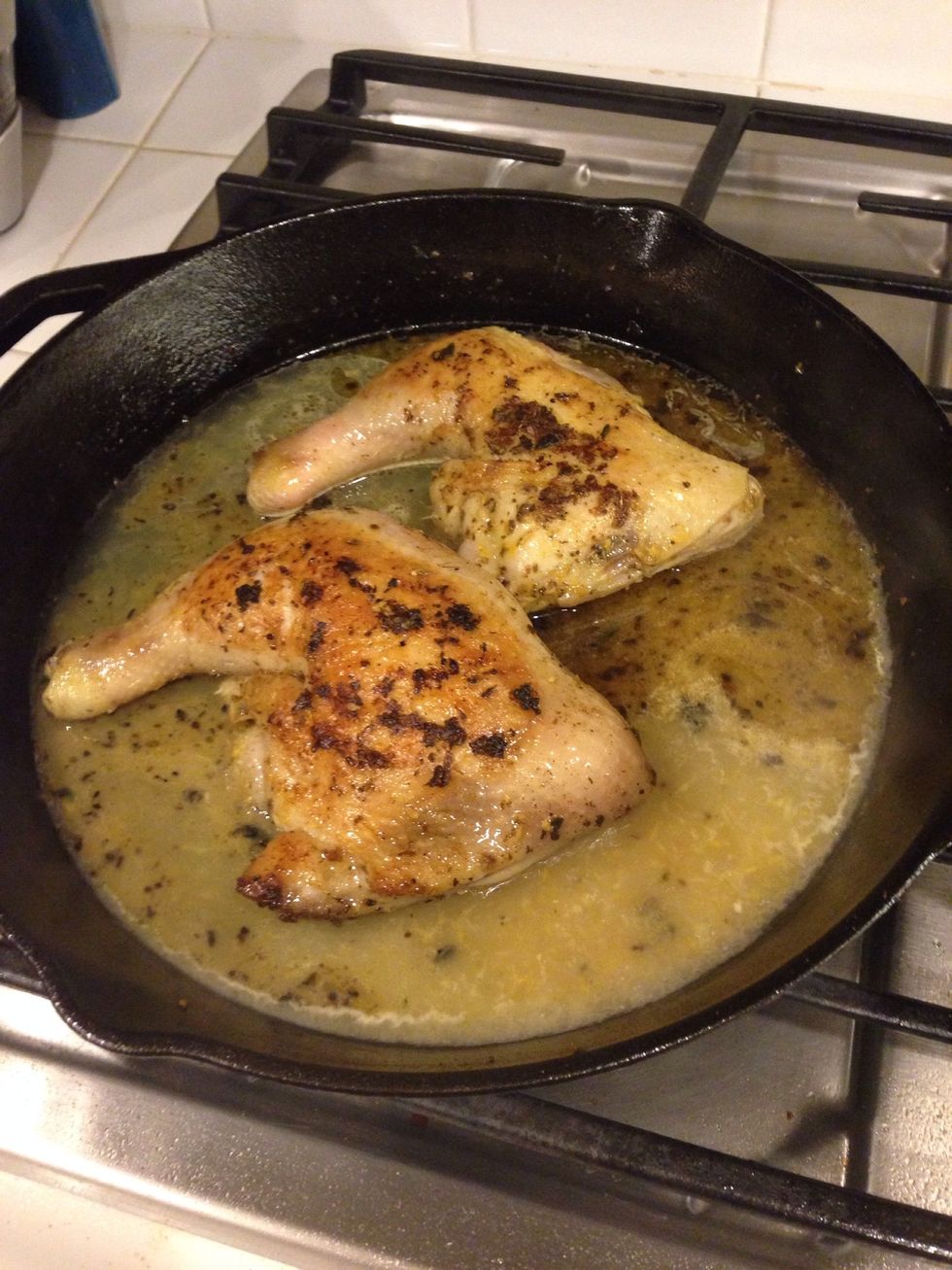 Once golden brown on both sides, add liquid mixture of lemon juice, zest, and broth to the pan. Place in the oven for roughly 25-30 minutes, or until internal temp reaches 175 degrees.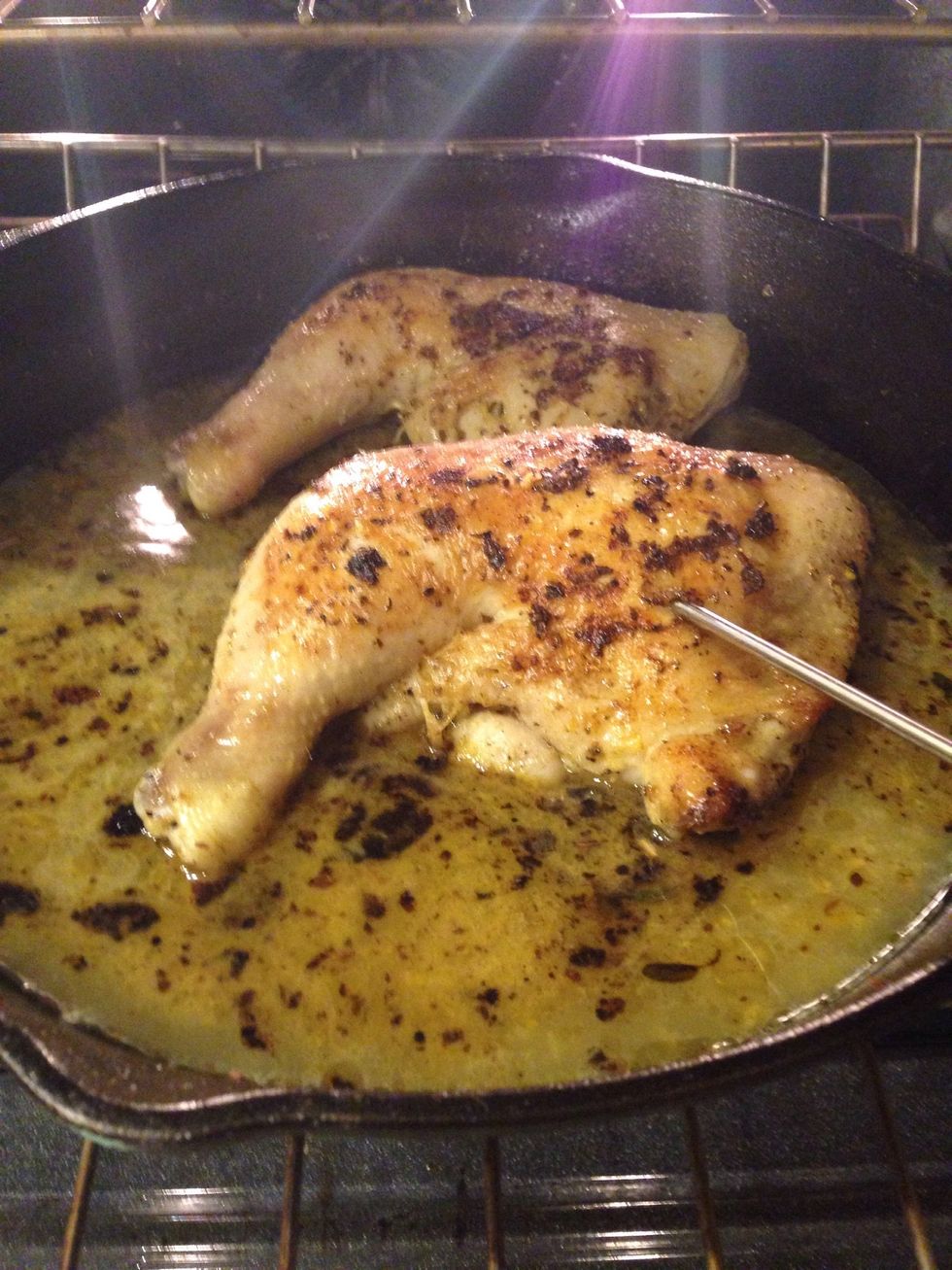 And voila! Enjoy as each quarter comes in under 3 carbs each! Use the remaining broth to drizzle over your vegetables. It's delish!
This recipe was adapted from damndelicious.net by Chung-Ah with just a few alterations! Enjoy!
2.0 Chicken Quarters
2.0Tbsp Olive oil
3.0tsp Lemon zest
1/4c Fresh squeezed lemon juice
1/2tsp Oregano
1/2tsp Thyme
1/4tsp Kosher Salt
1.0Tbsp Mustard
1/4c Chicken Stock
Prego Caitlin
Well...before I ventured into the low-carb/paleo life. Now I'm back and living the prego one! Enjoy a variety of my recipes, healthy, and some a little sweet!