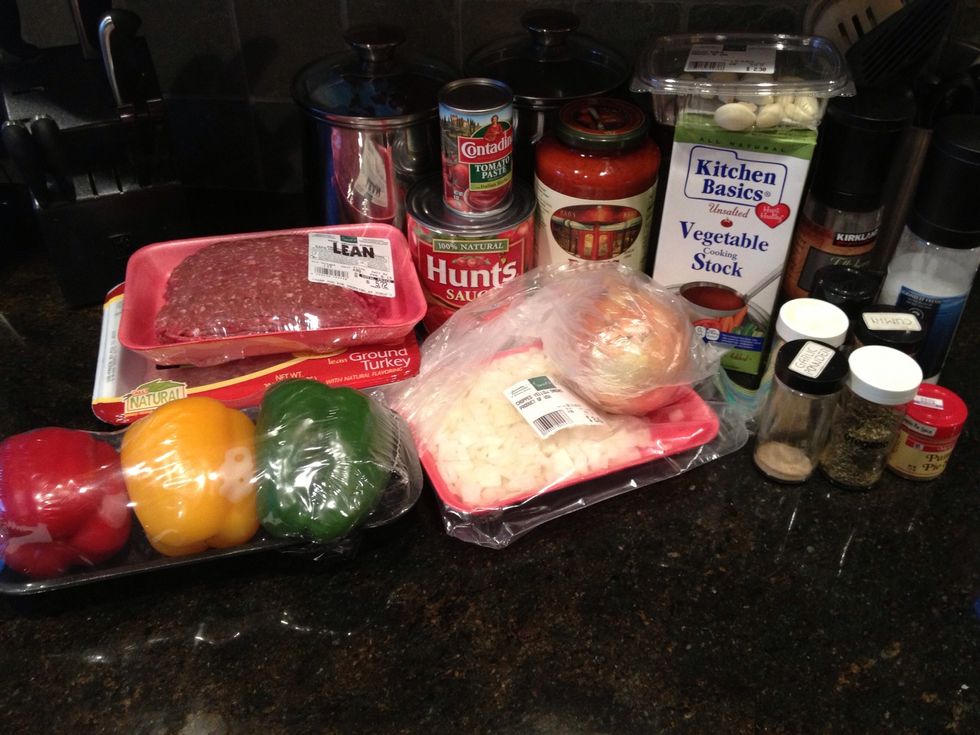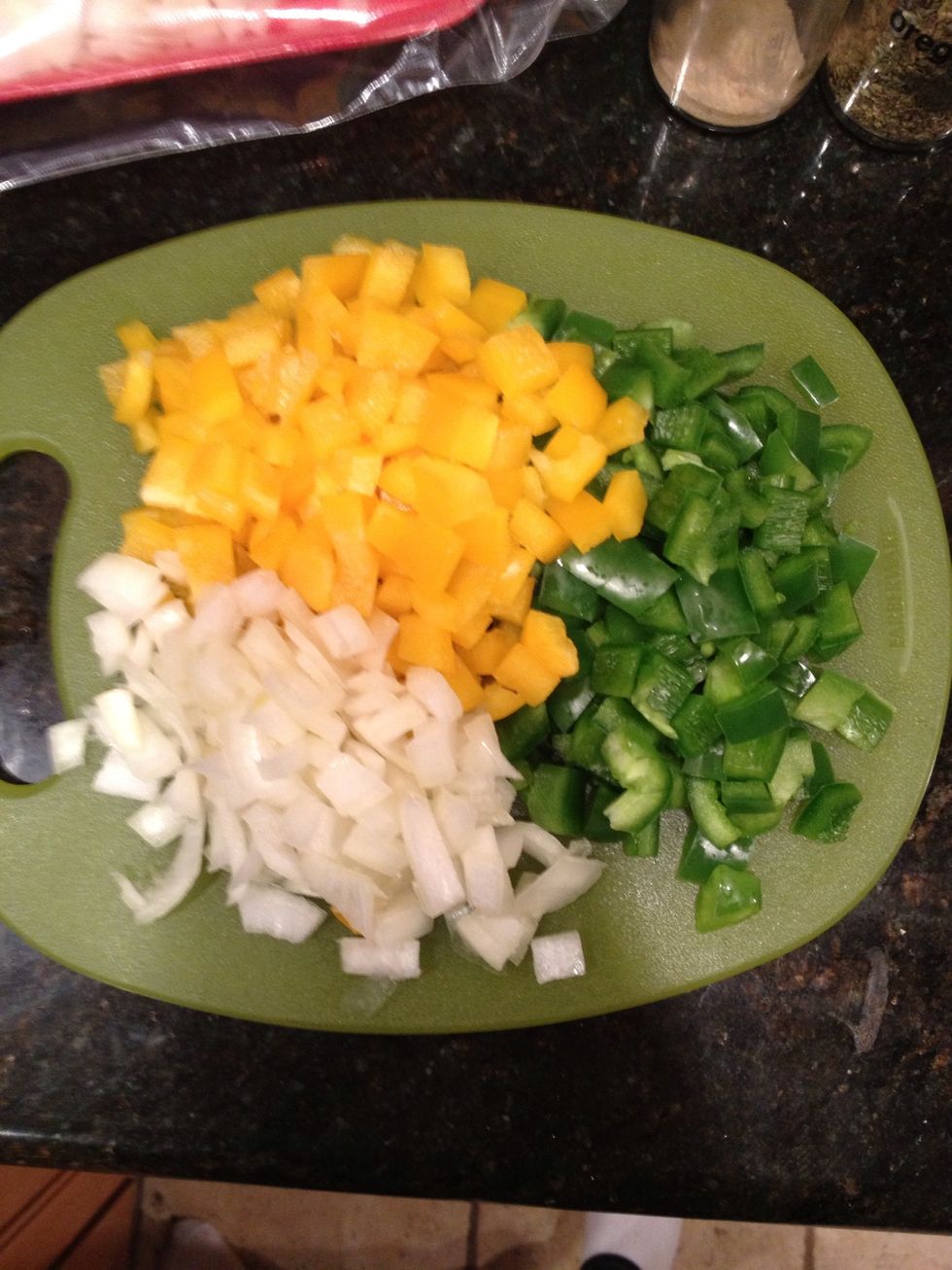 Chop peppers and onion. There was more onion but it was a small cutting board.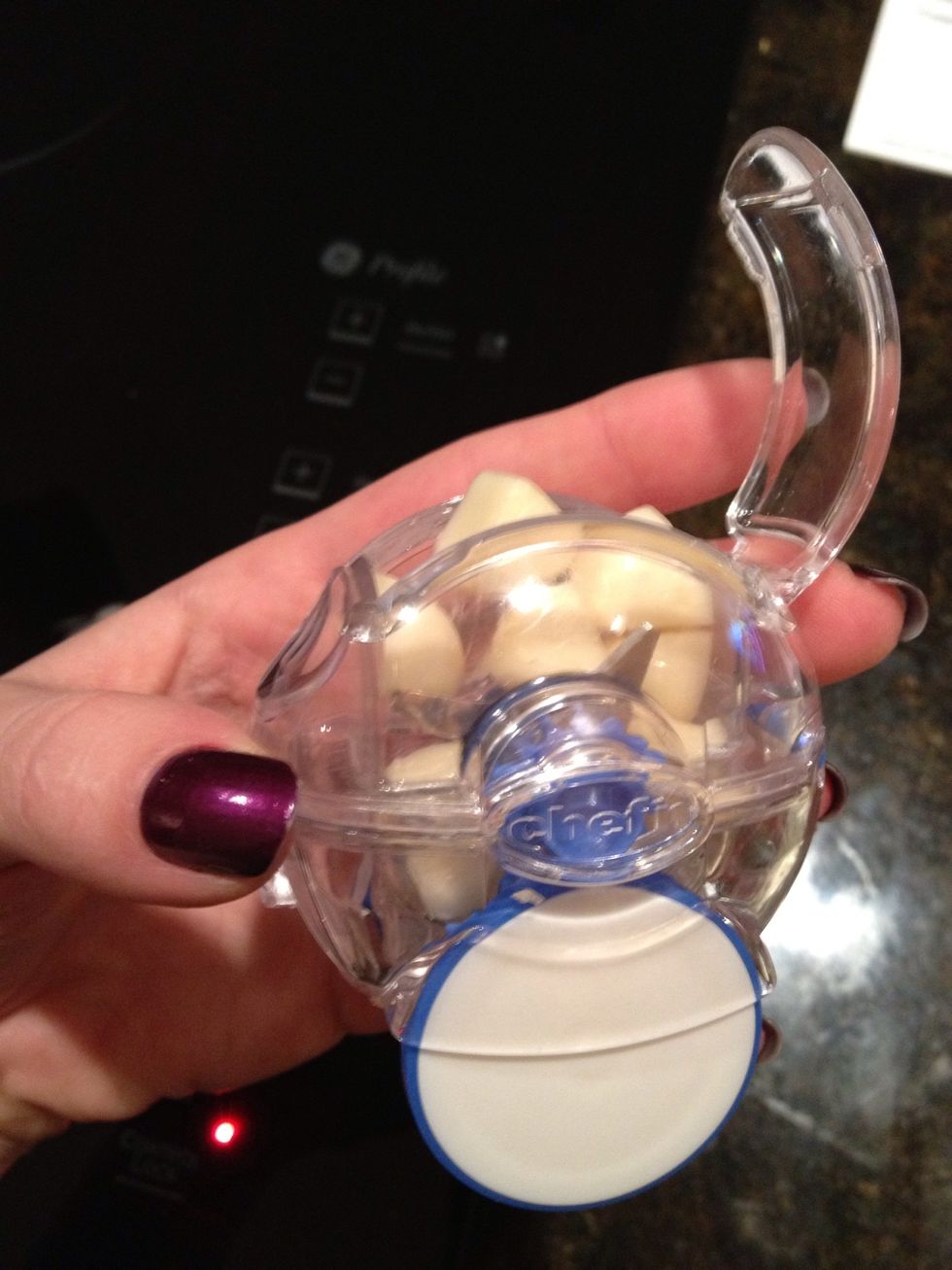 Mince garlic. I have this awesome little mincer that you roll on the counter in your hand, you can get it a Bed Bath & Beyond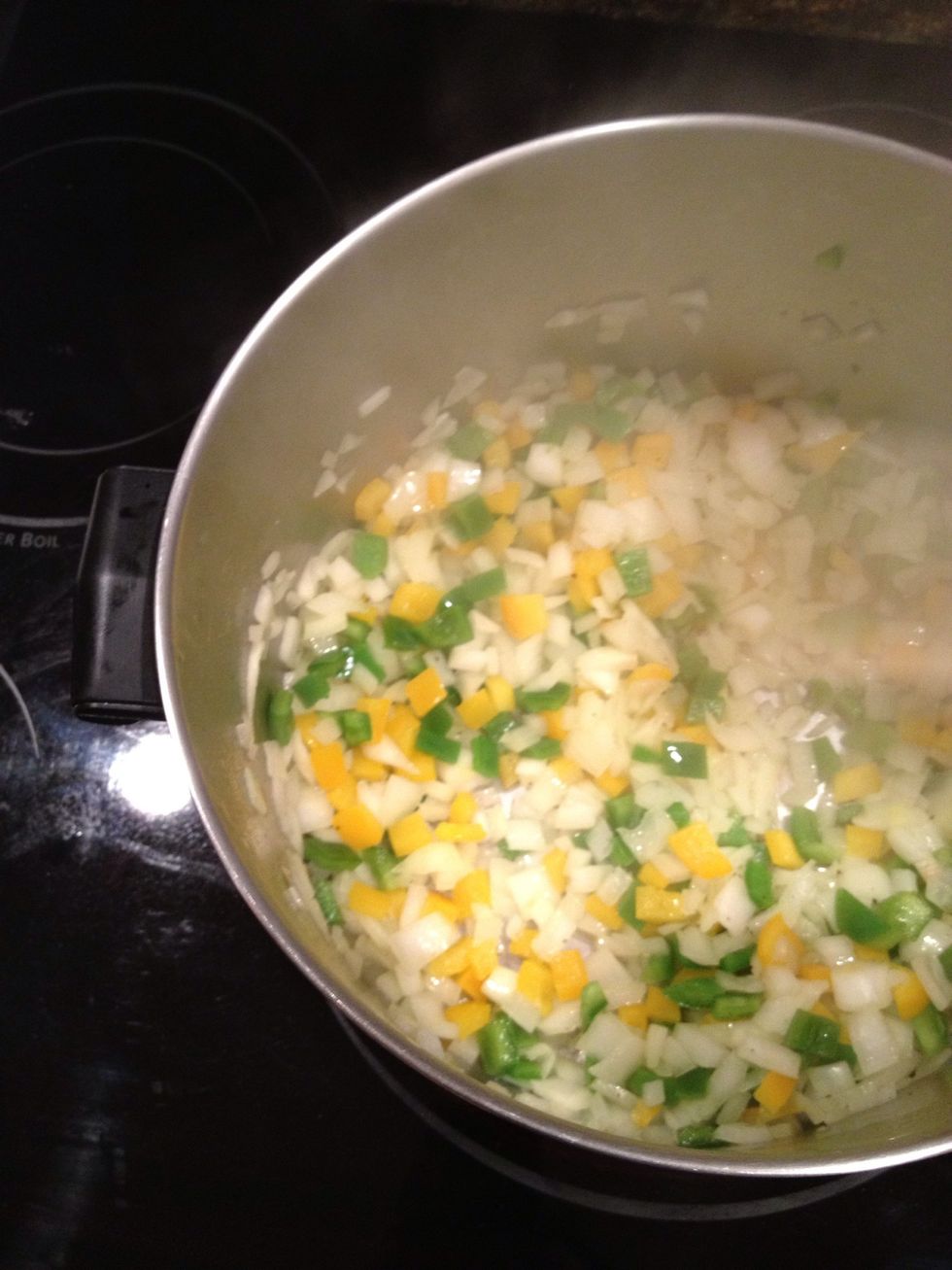 First sauté onions and peppers in oil for 5 minutes in a large pot.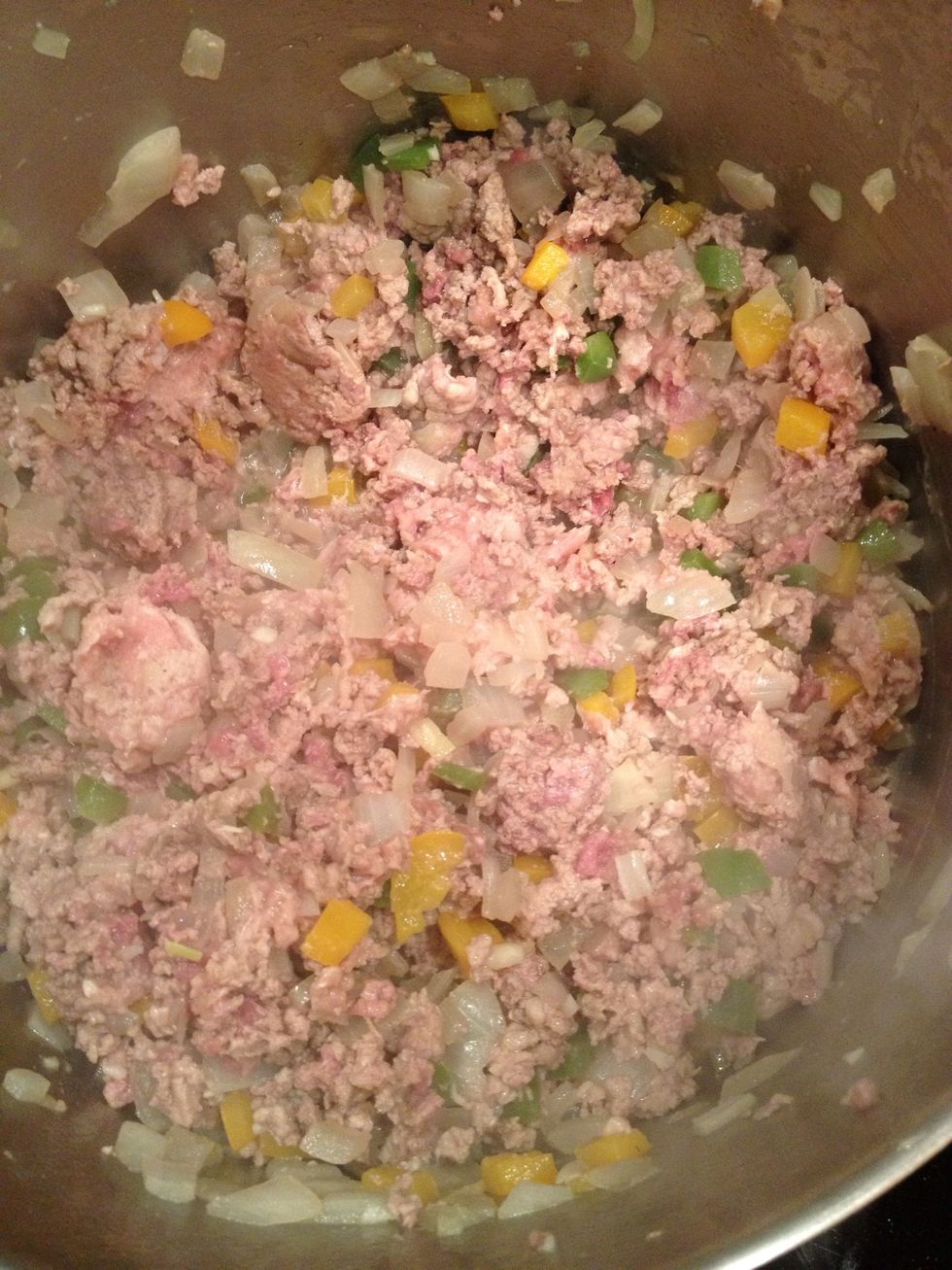 Then add meat and garlic and cook for another 5-7 minutes.
Add tomatoes, broth, and seasonings and bring to a boil.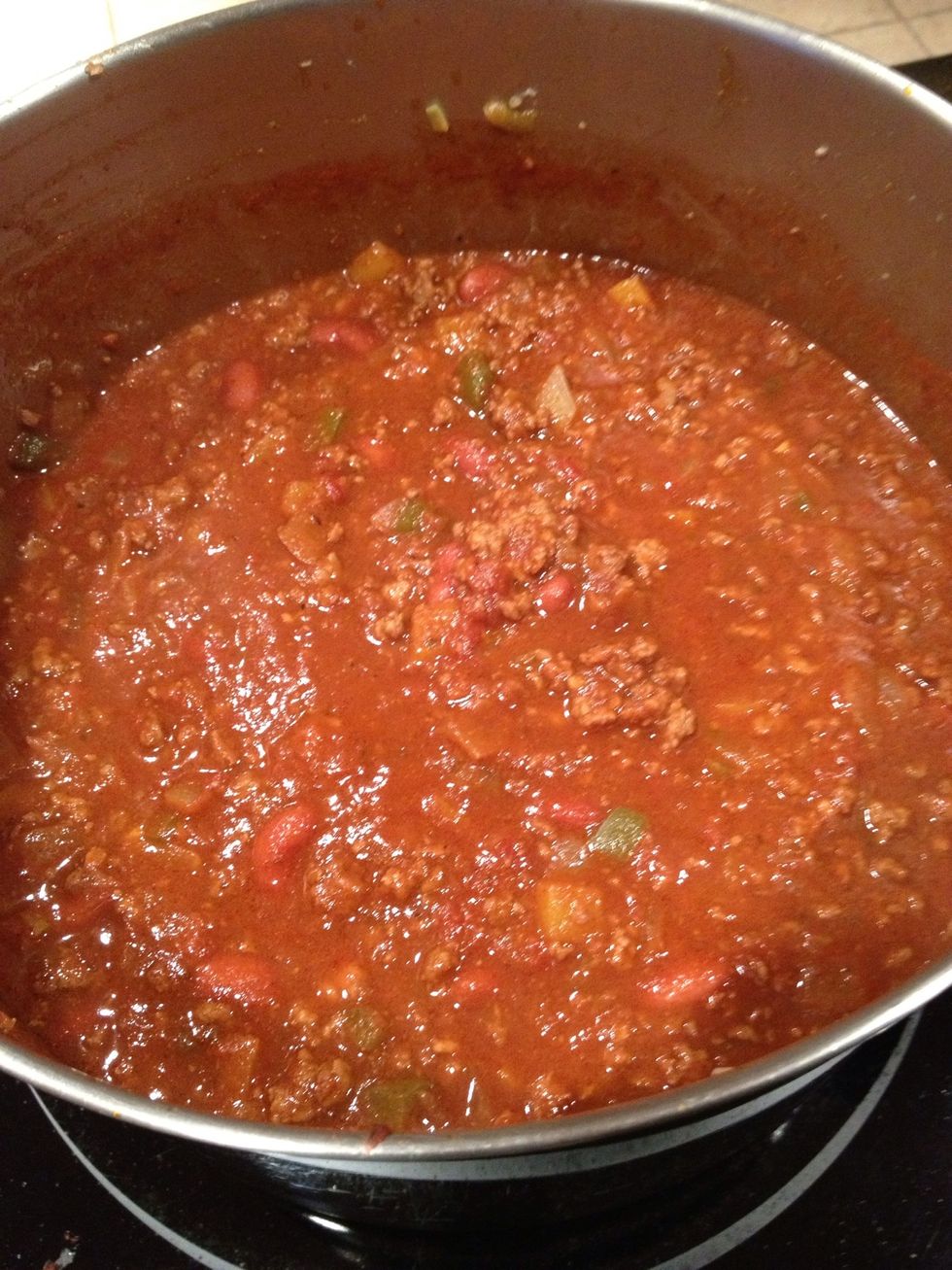 Reduce to a simmer and let cook for another 1-2 hours.
At the end I added some kidney beans which aren't really Paleo but I like them so a few wont hurt. Hope you enjoy! It makes about 6 servings.
1.0lb Ground beef
1.0lb Ground Turkey
1.0 Green Bell Pepper, chopped
1.0 Yellow Bell Pepper, chopped
5.0 Garlic cloves, minced
1.0 Canned Tomato sauce, Large
1.0 Canned Tomato paste, small
1.0 Rao's tomato sauce, about 4/5 of jar
1/2c Vegetable broth
1/2Tbsp Chili powder
2.0Tbsp Cumin
1.0Tbsp Oregano
1.0tsp Garlic powder
1.0tsp Onion Flakes
2.0tsp Pumpkin pie spice
Salt
Pepper
2.0Tbsp Olive oil (approx)