Winter food. Takes 15 minutes to prepare and long time on the stove.
23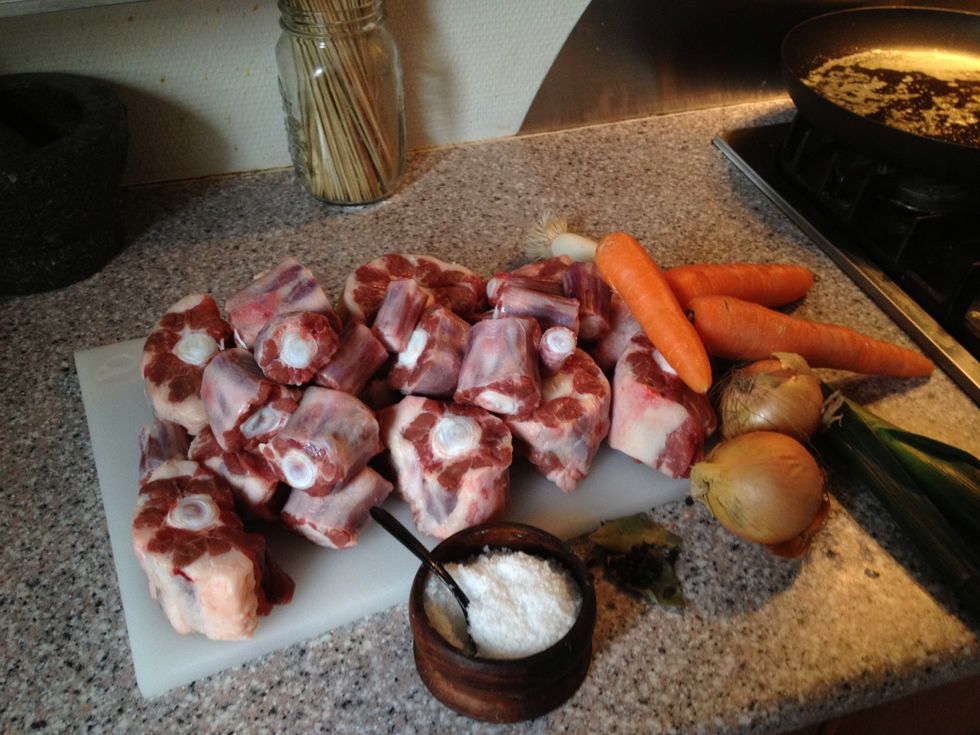 Ox tails are some of the most flavourful meat you can sink your teeth into. It takes time to cook as all cheap cuts of meat but it is so worth the time. Ask your butcher to separate at the joints.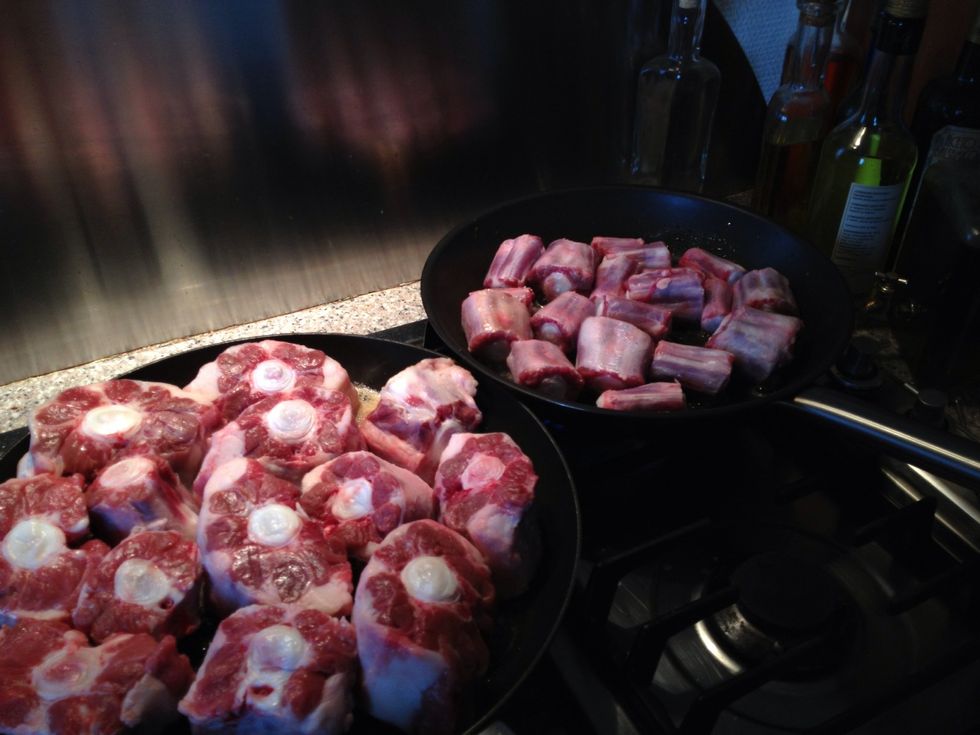 Brown the meat well on all sides. This will serve 7-8 hungry people.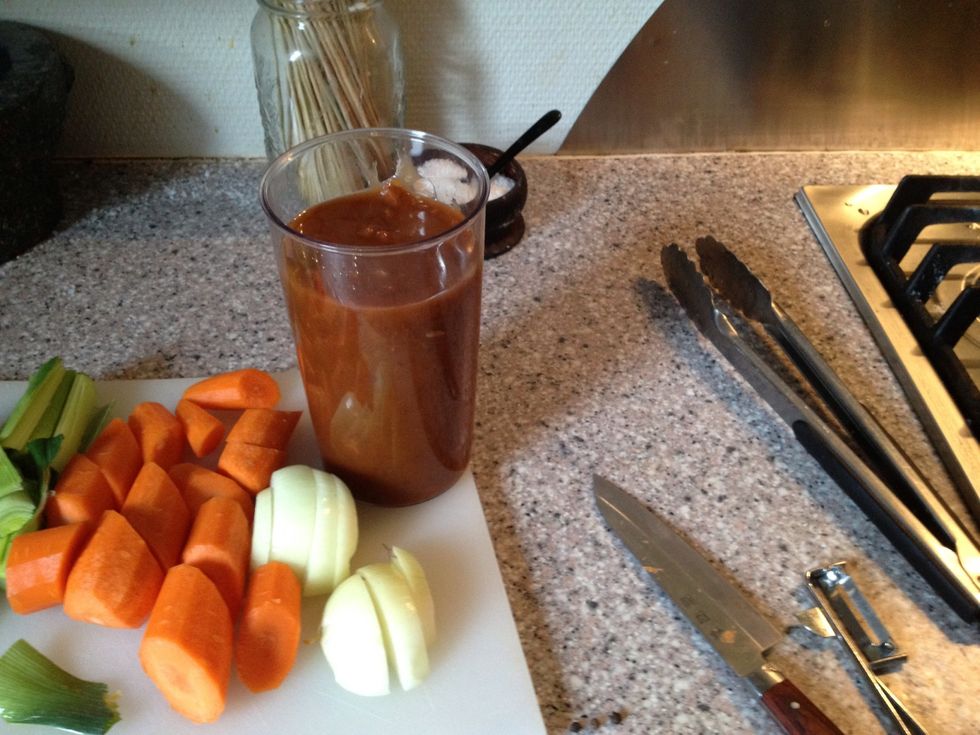 Rinse and chop your veggies. I used home made beef stock. Use cubes or simply water.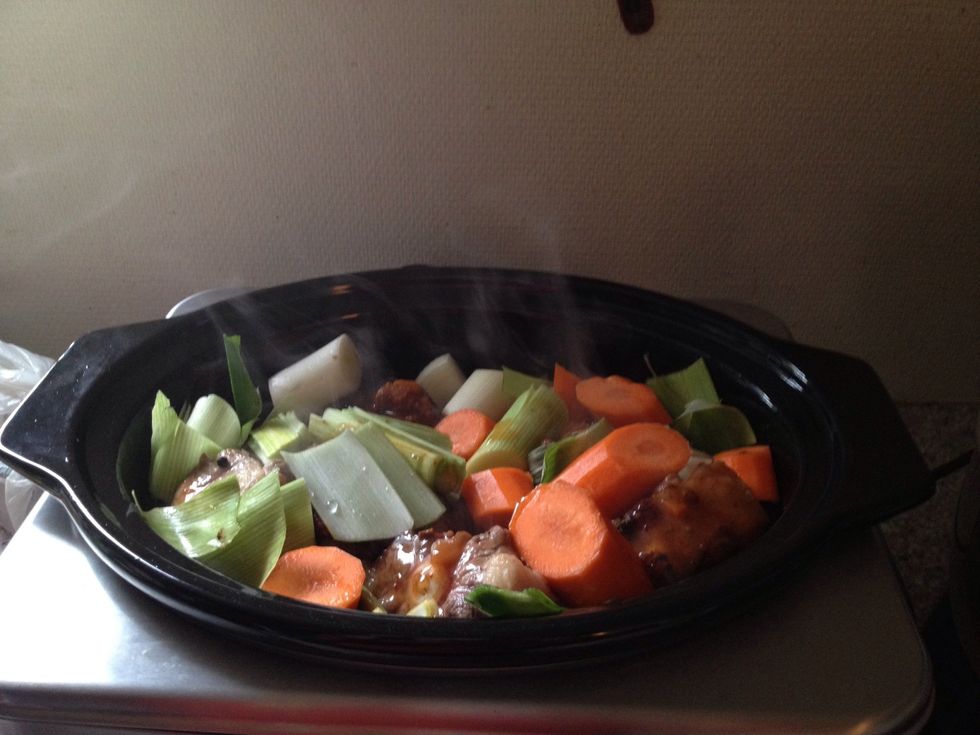 Add the meat to your slow cooker, pour the stock over the meat and add veggies and spices. Cover and cook for 10 hours on low. If you use a pot cook for 3 hours on the stove.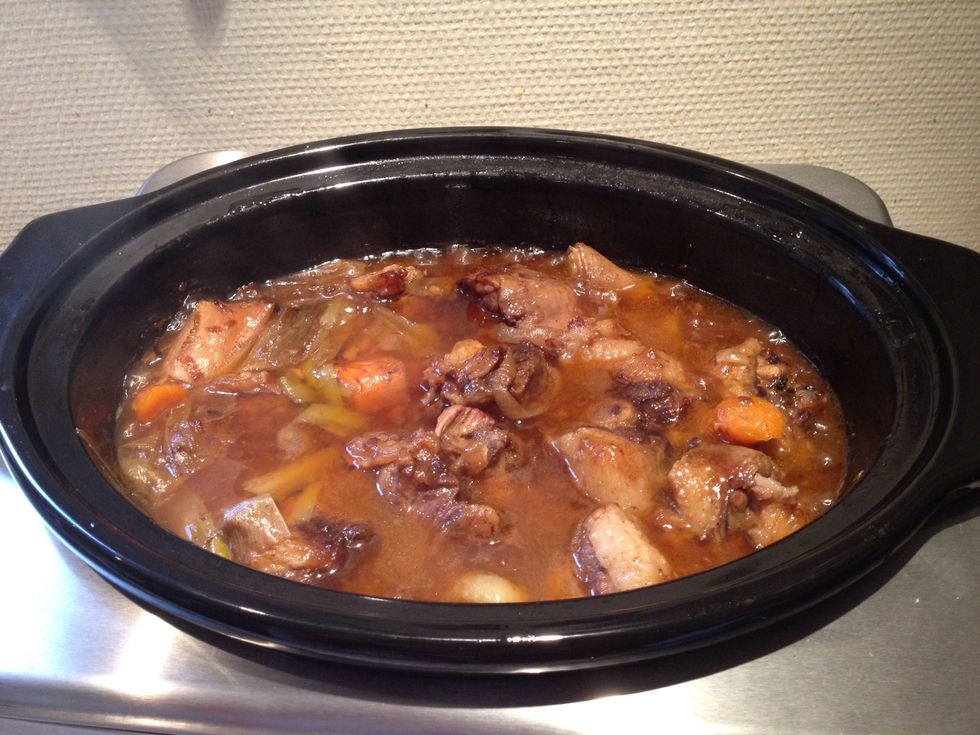 I cooked it over night for 10 hours. The meat is now so tender it falls off the bones. Separate the meat and veggies from the gravy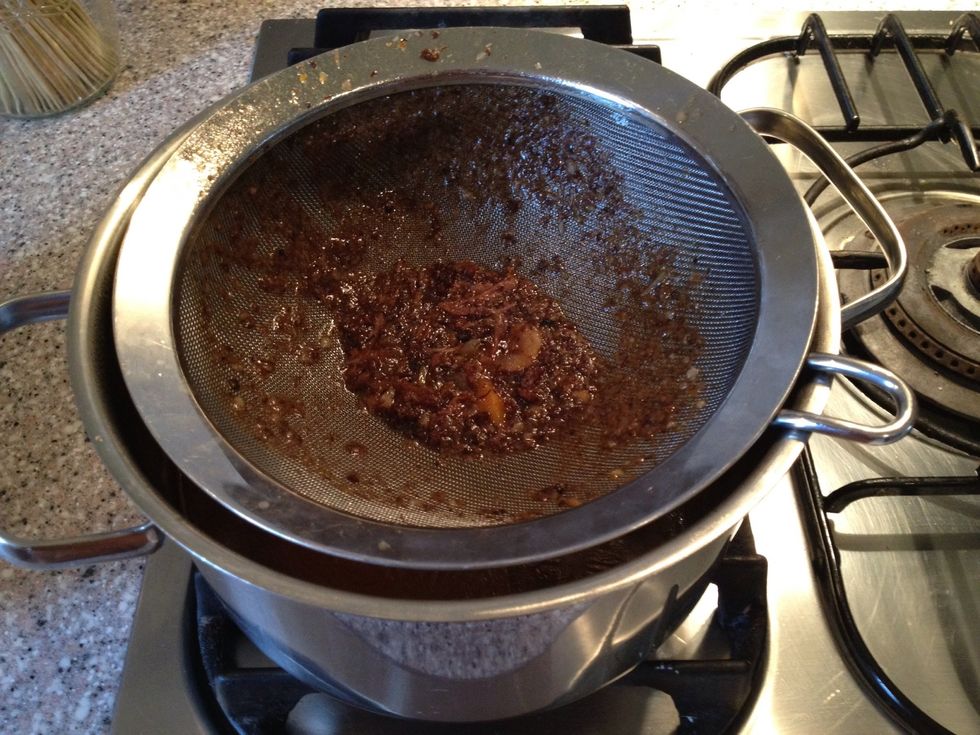 Sift the gravy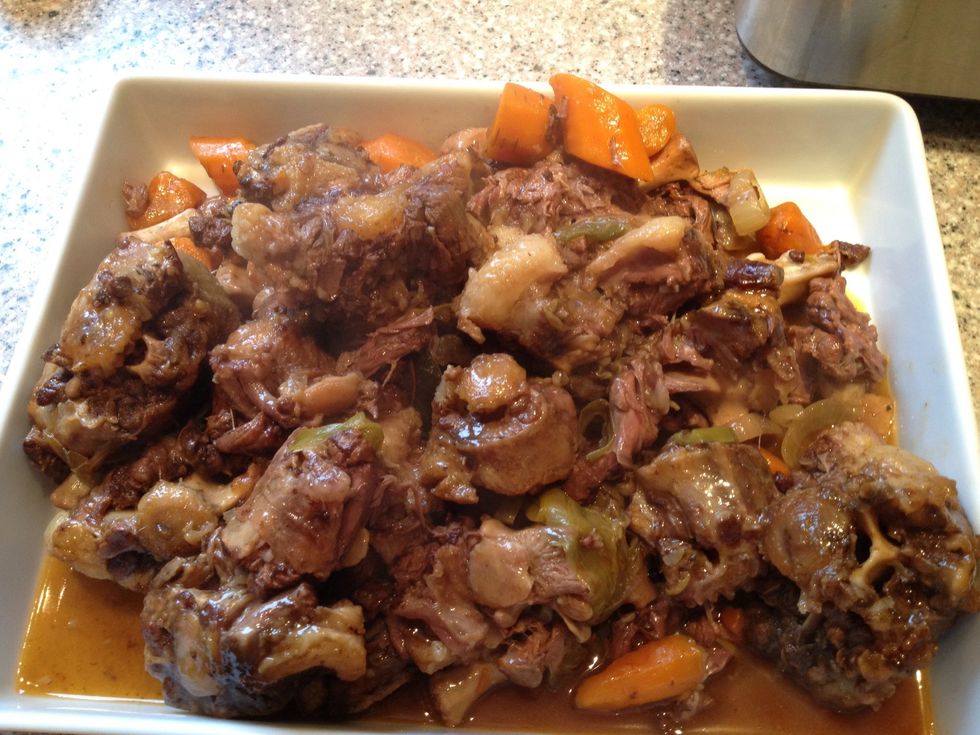 Pick the meat off the bones and remove any visible fat.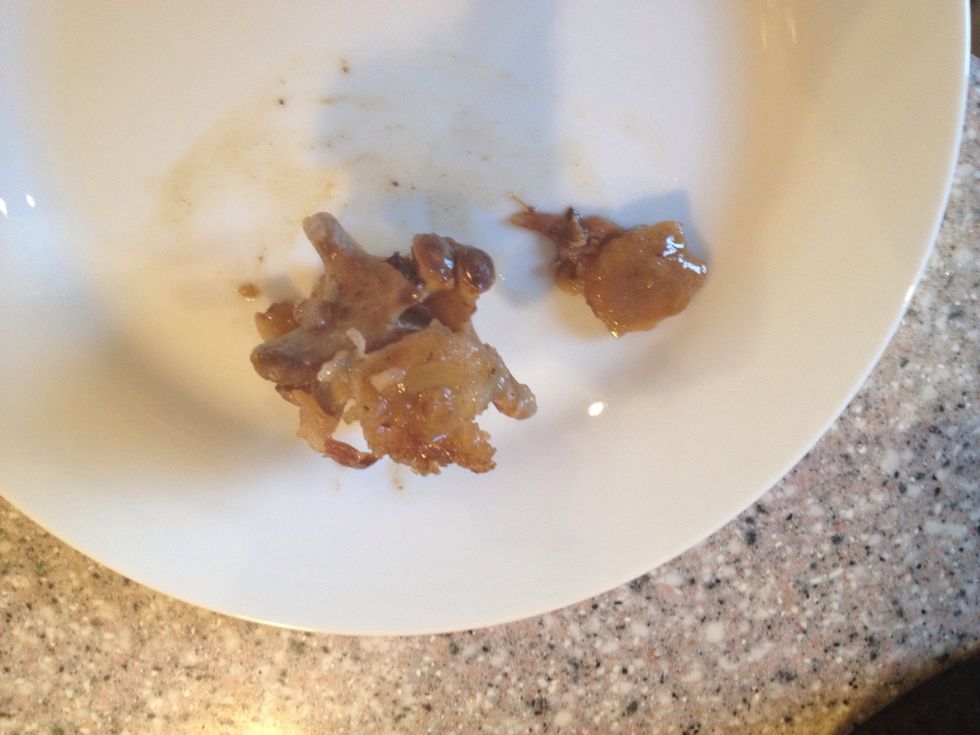 The vertebrae have cartilage disks that sometimes falls off. Remove them. On the left a vertebra with the disk still on and on the right a disk that have come off. Remove any disks you find.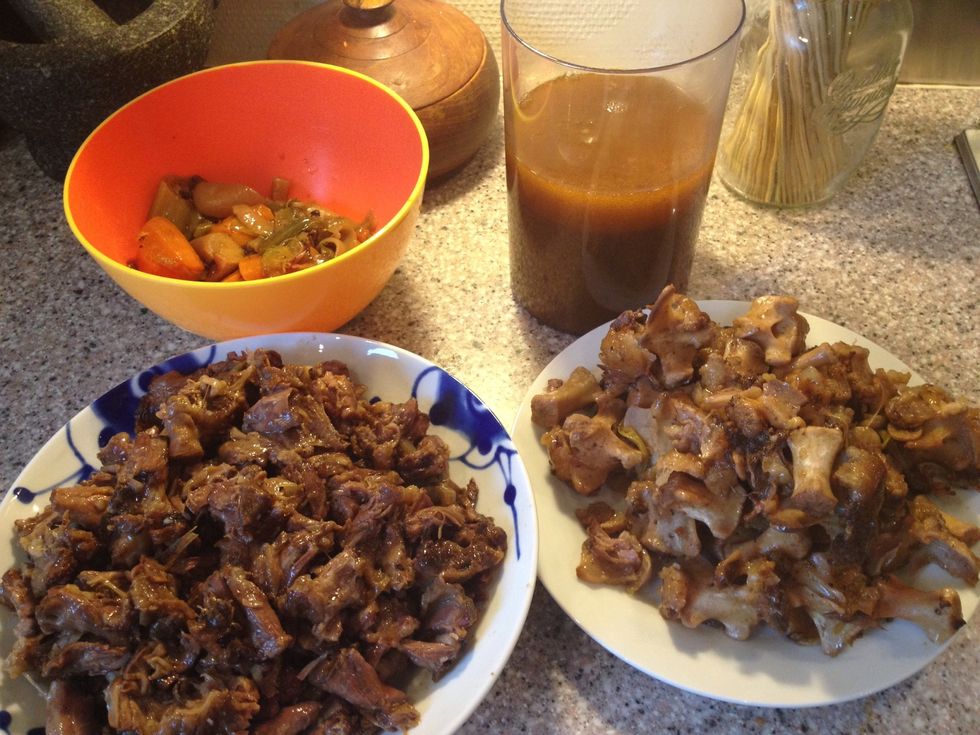 The veggies have given all their taste to the gravy and are going in the bin. Skim fat of the gravy. Bones in the bin, meat in the gravy.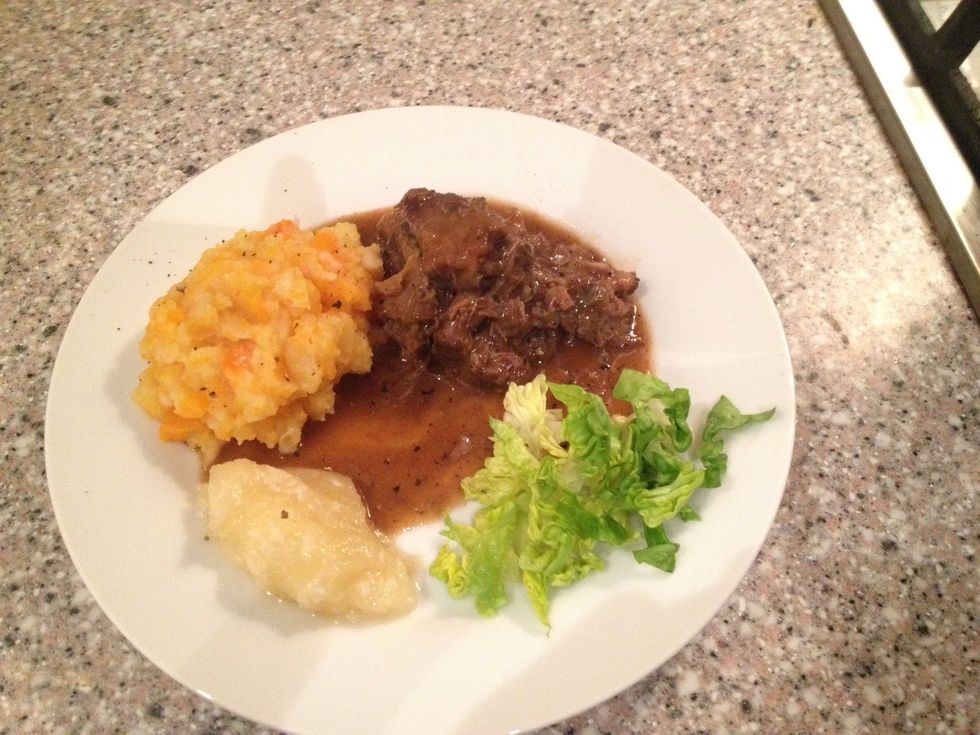 Serve with mash, salad and apple horseradish condiment.
6.5lb Oxtail
3.0 Carrots
1.0 Leek
2.0 Onion
5.0 Peppercorns
2.0 Bay leaves
2.0c Beef stock
1.0Tbsp Butter
1.0Tbsp Neutral cooking oil