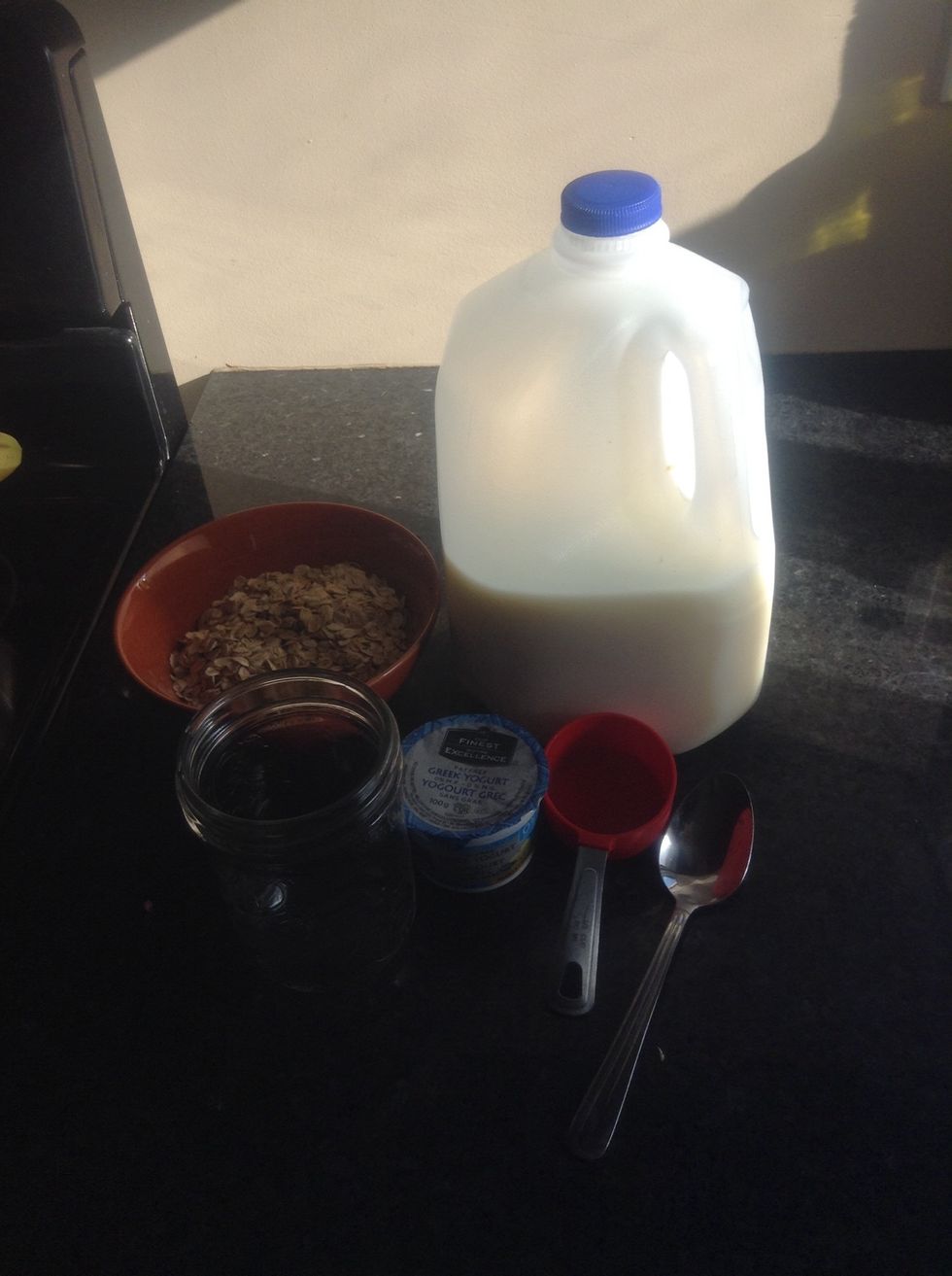 Gather your ingredients and materials.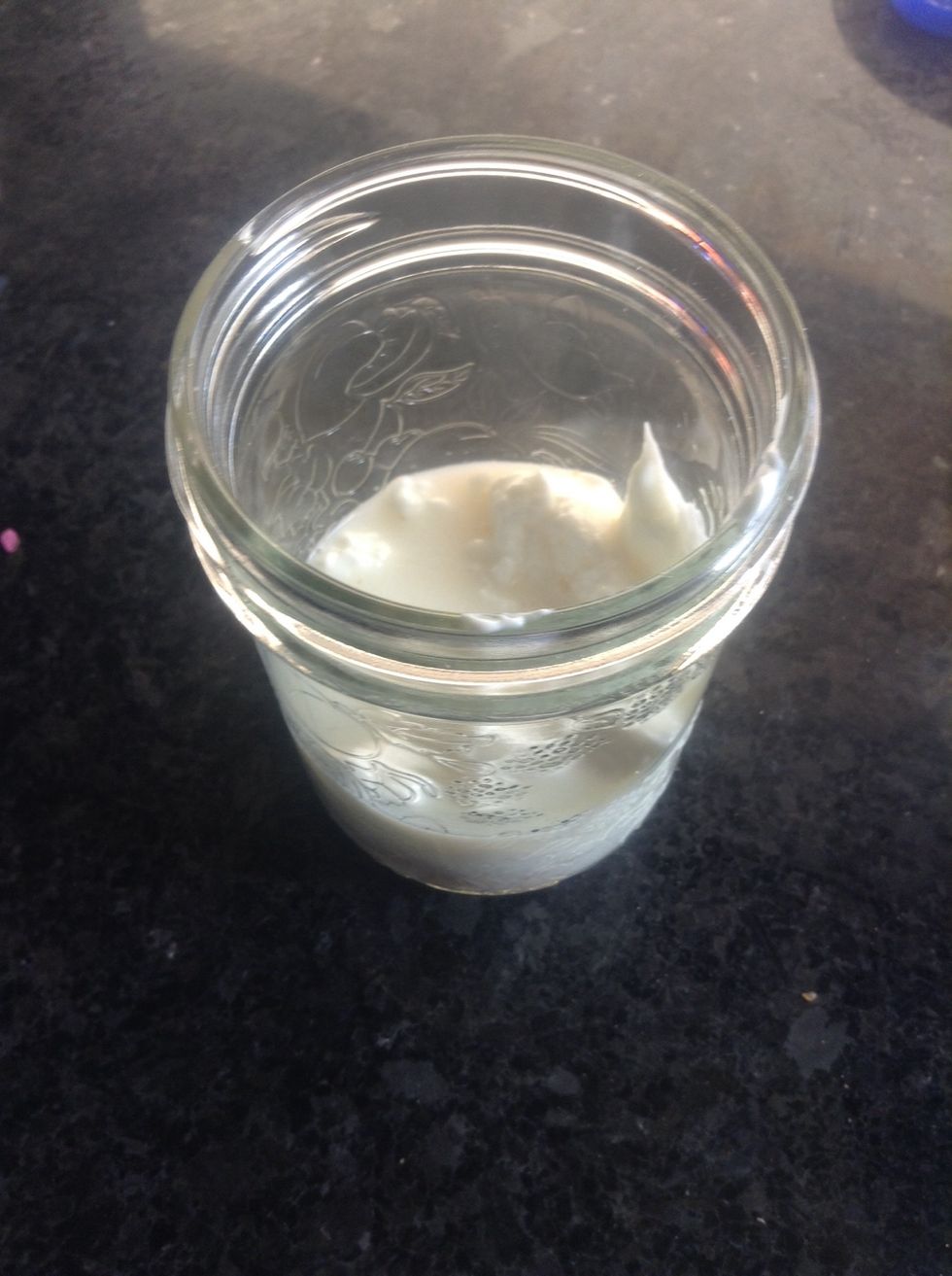 Add yogurt, milk, and oats in jar or bowl.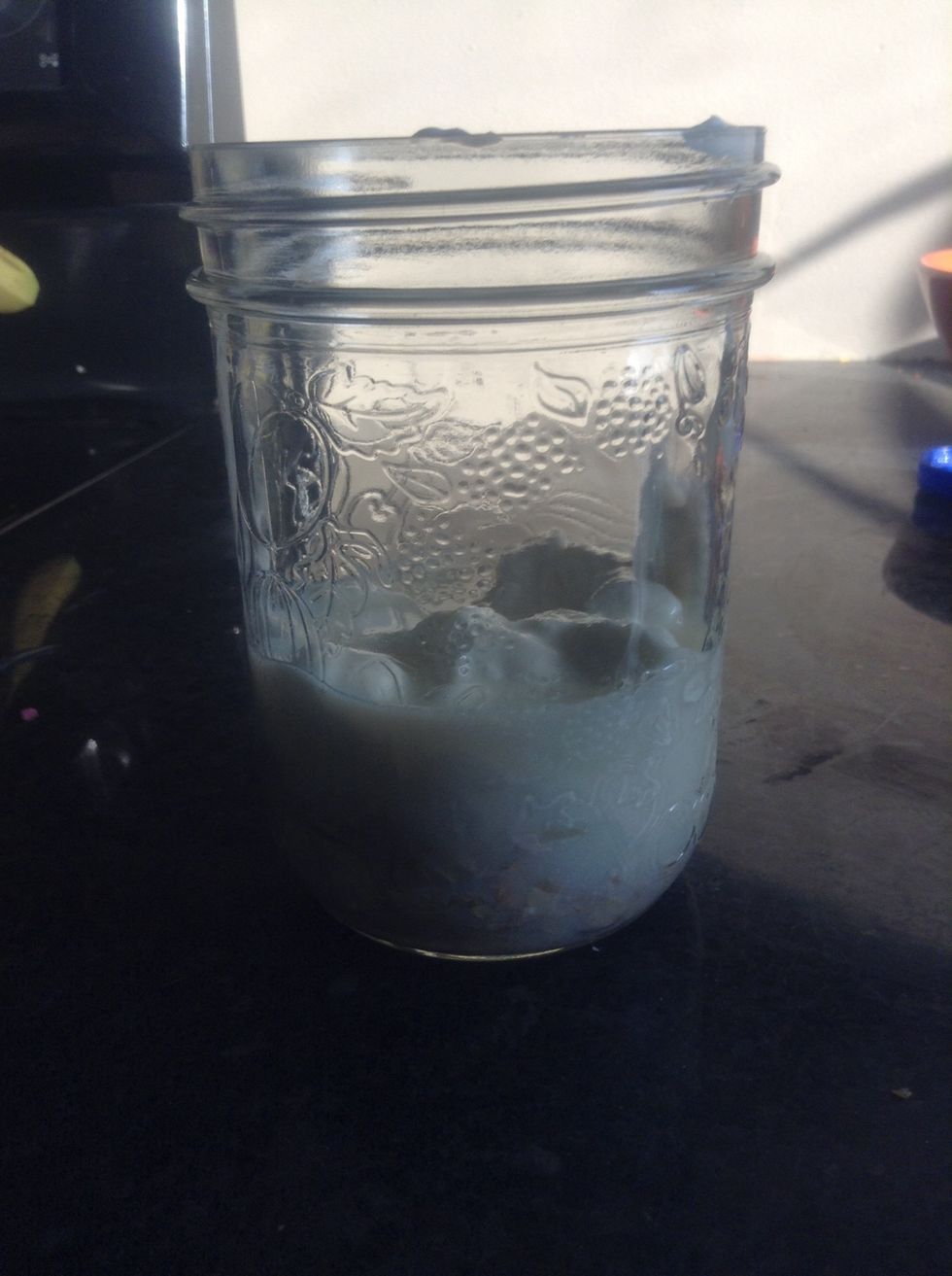 I decided on a jar.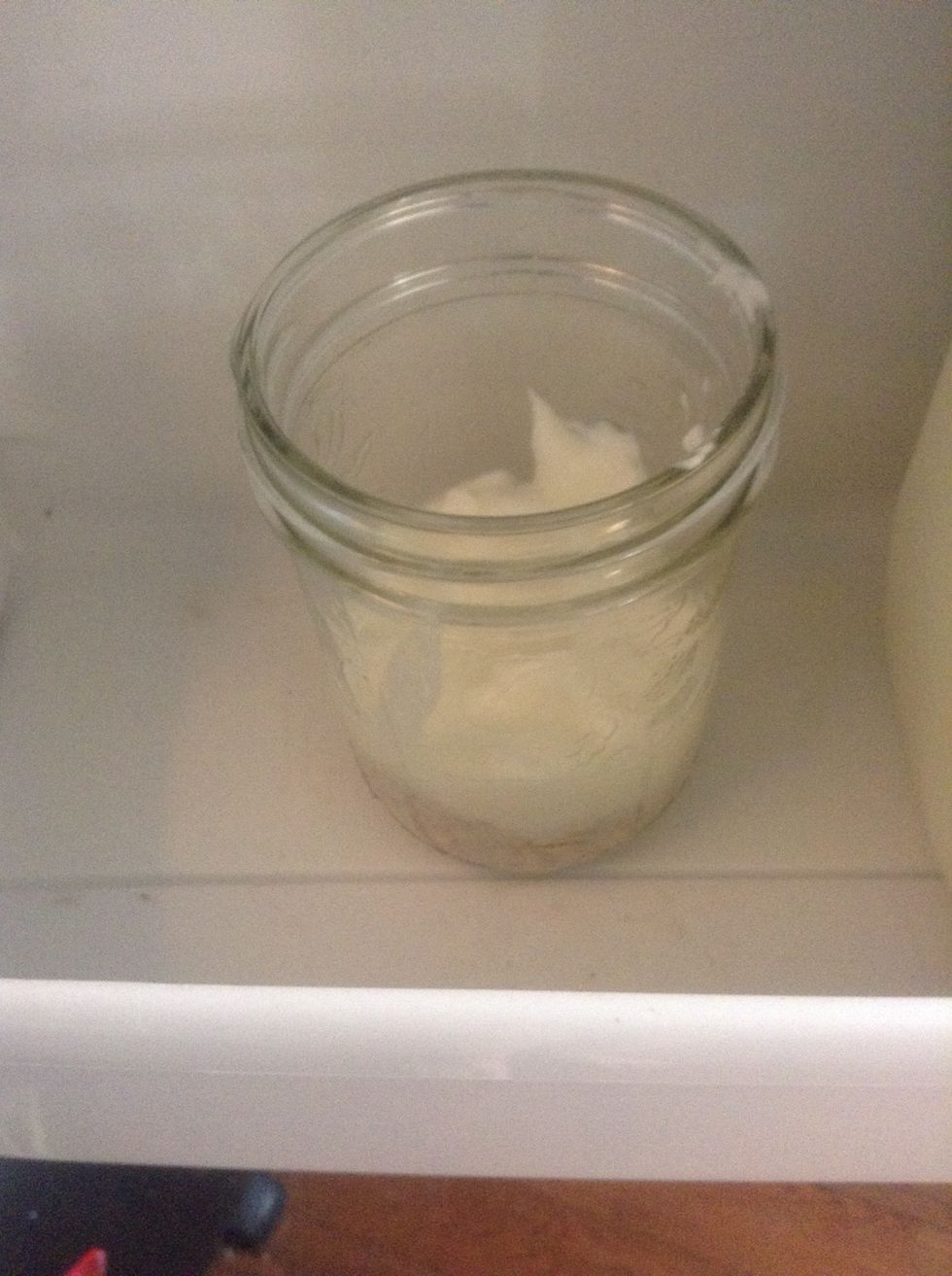 Place the oatmeal in the fridge overnight uncovered.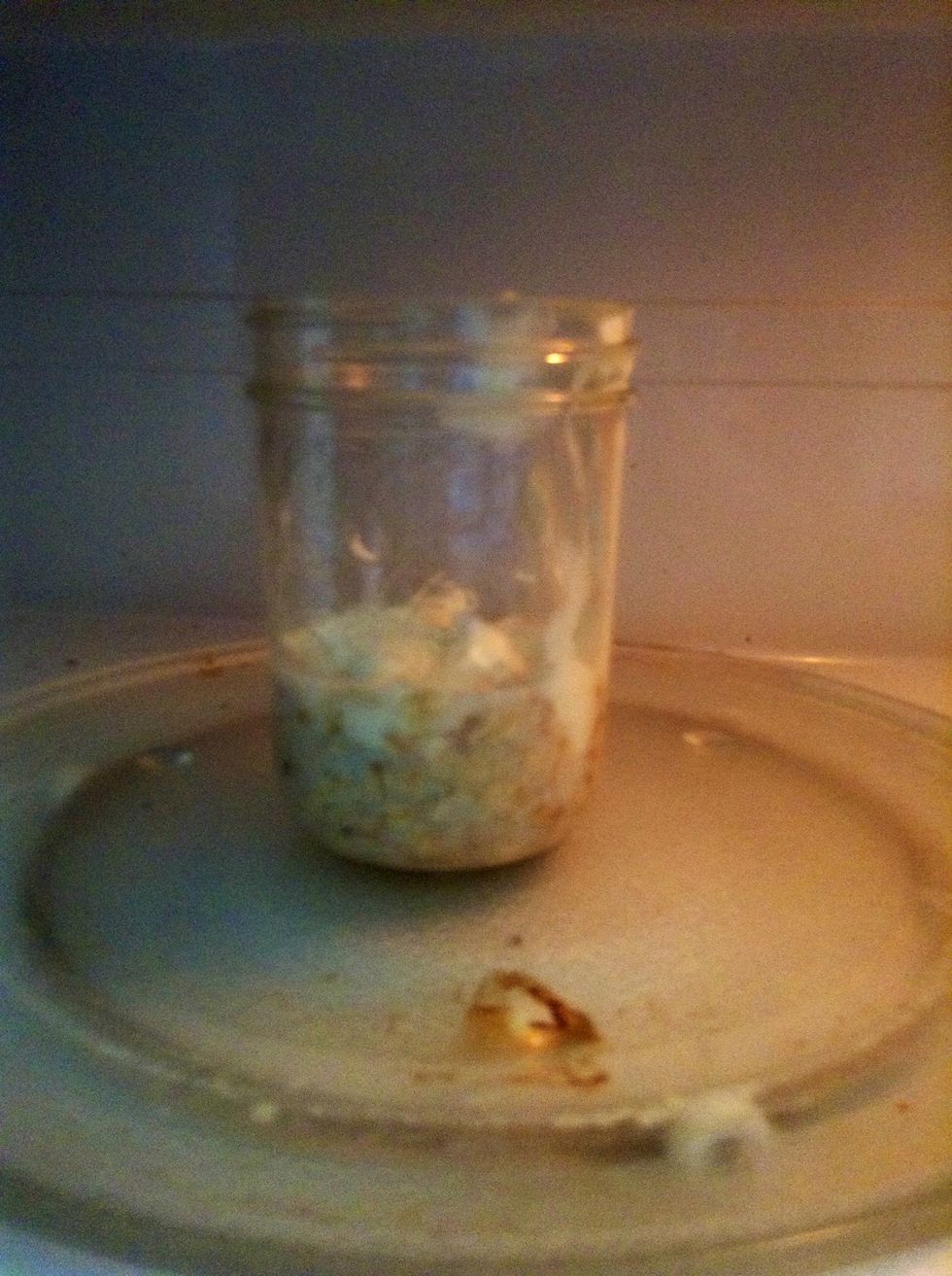 Microwave for one minute the next morning.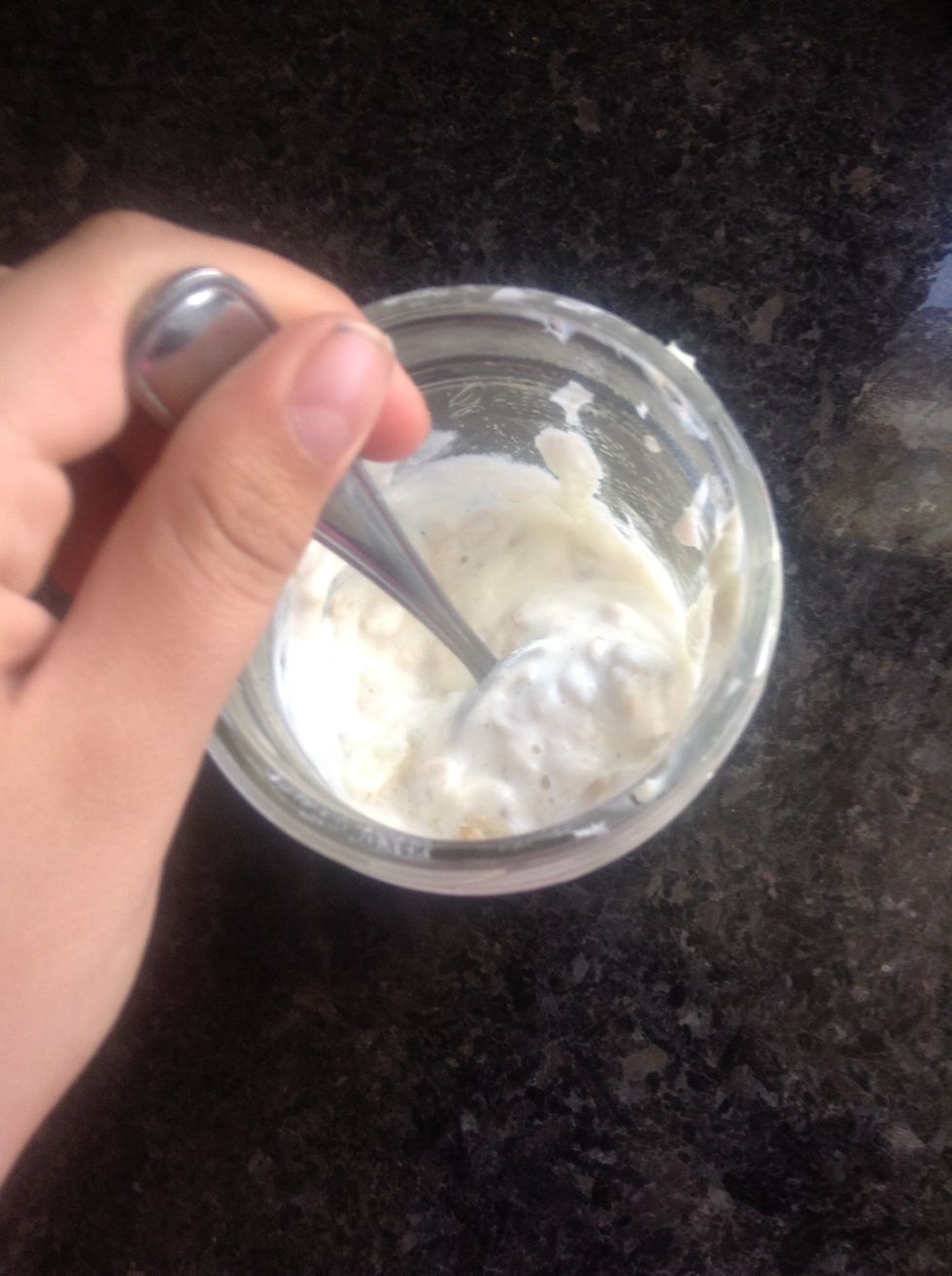 Give it a quick stir.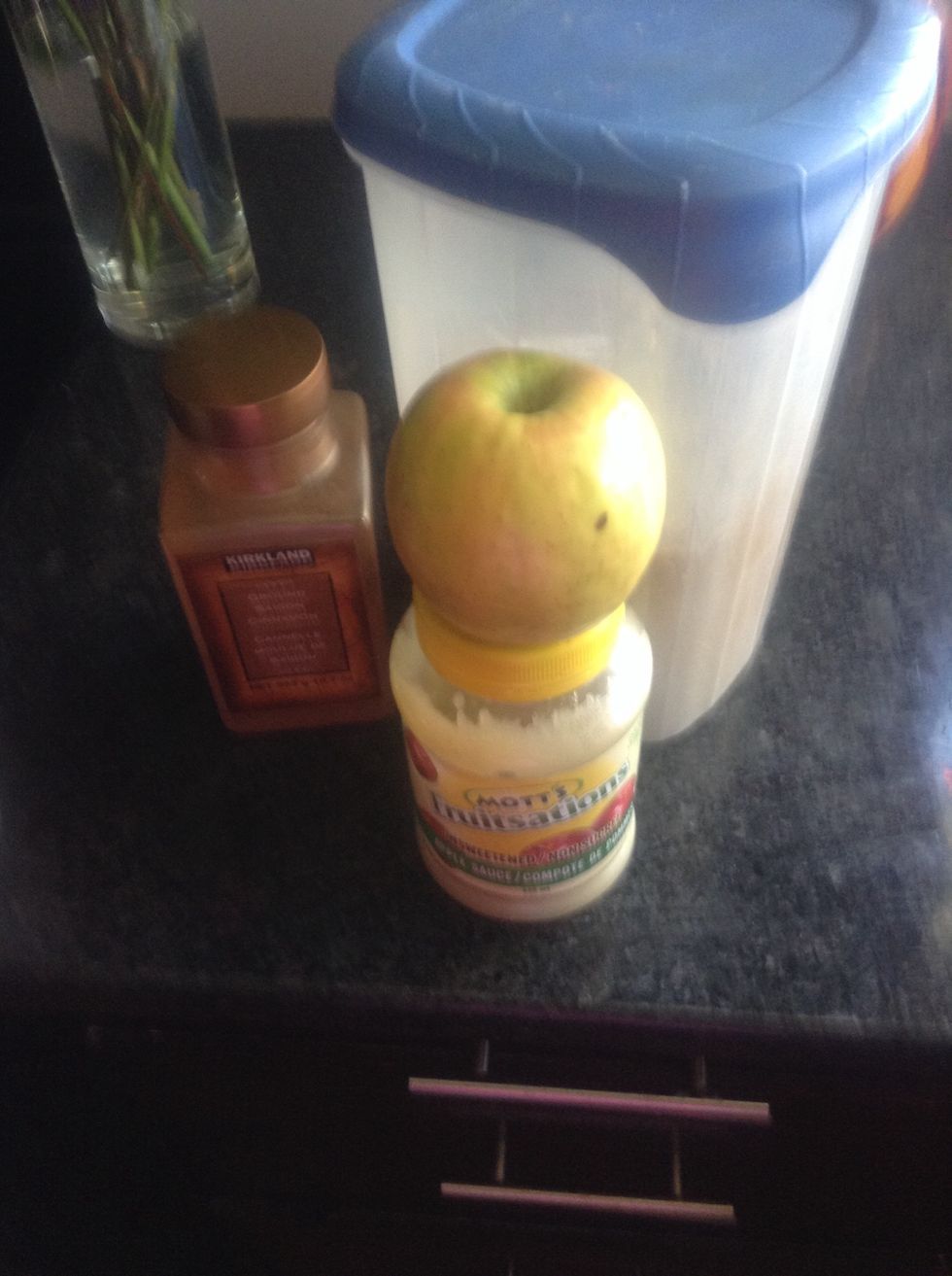 Add any optional ingredients (this picture has brown sugar, cinnamon, apples, and apple sauce but you can add anything).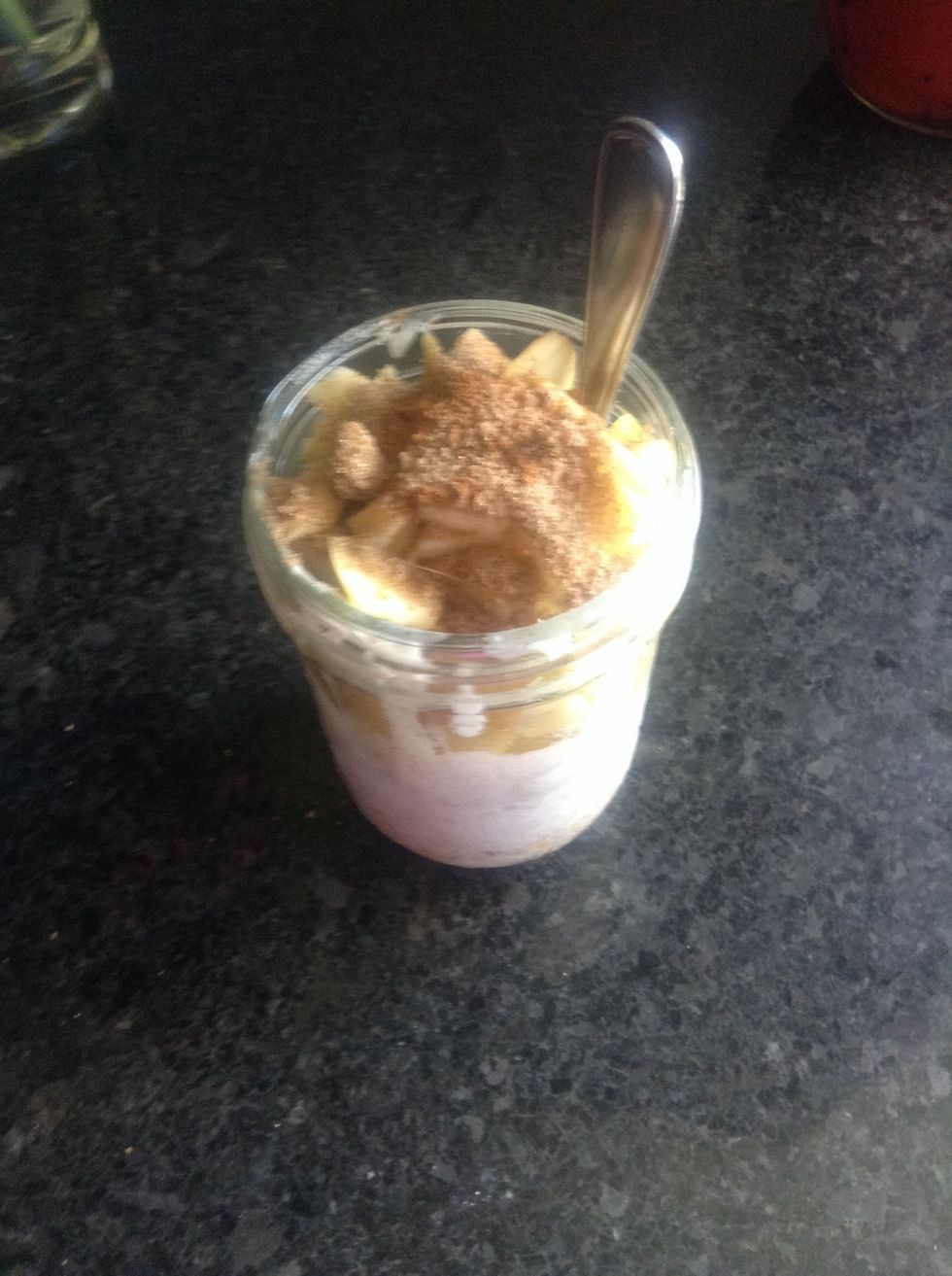 All done! Enjoy!
1/3c Milk
1/3c Greek yogurt
1/3c Rolled oats
Any optional toppings