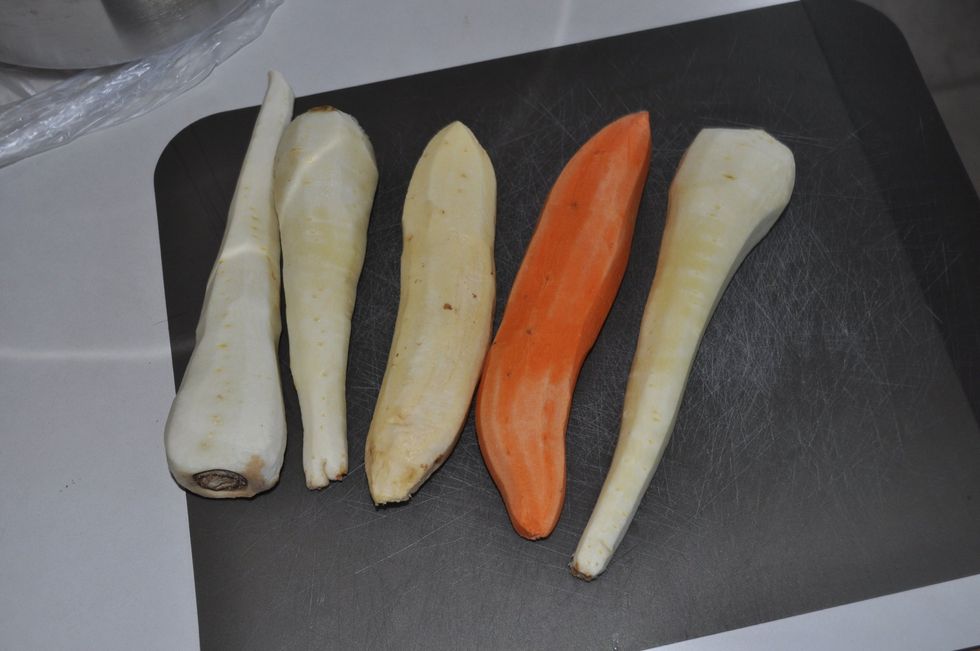 Preheat oven to 450, wash and peel veggies.. These are great and taste so wonderful, while still being healthy for you!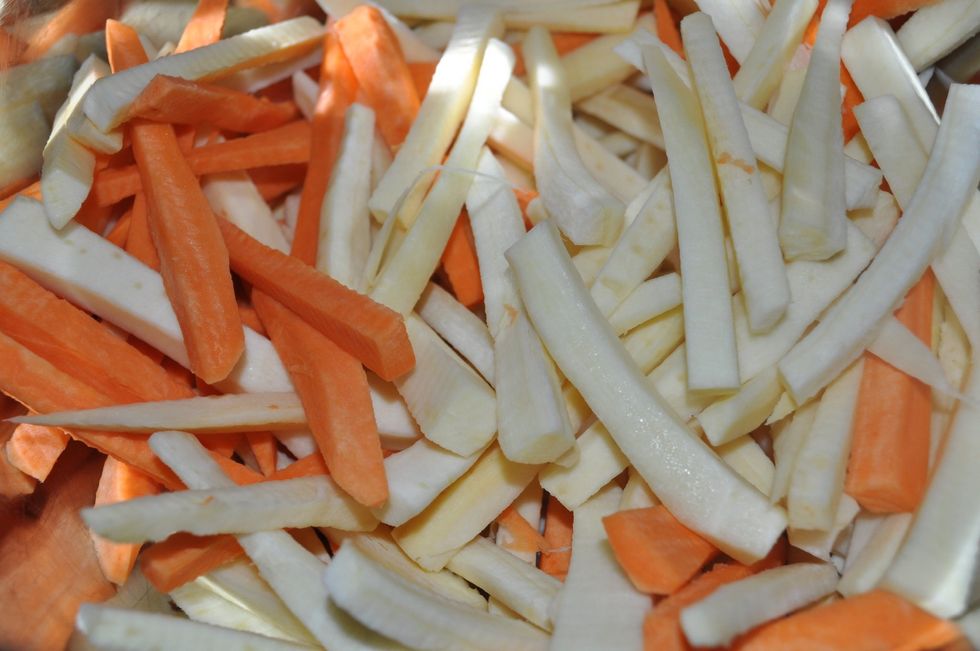 Slice all the veggies up, most importantly making sure they are as similar size as possible. Next time I might even cut these bigger
Fine mince the garlic, this is and elephant garlic clove... HUGE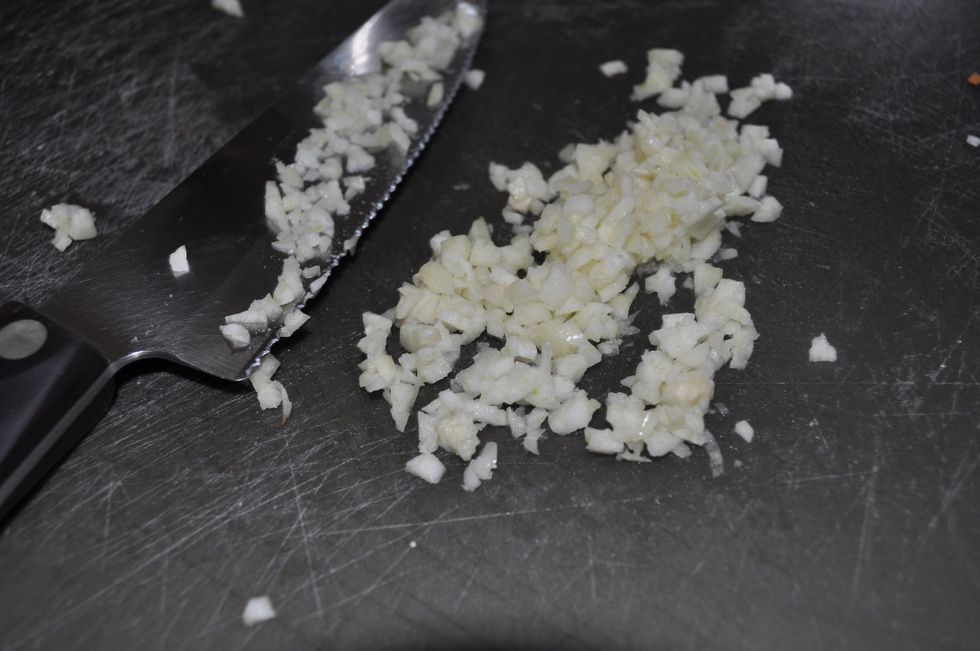 And chopped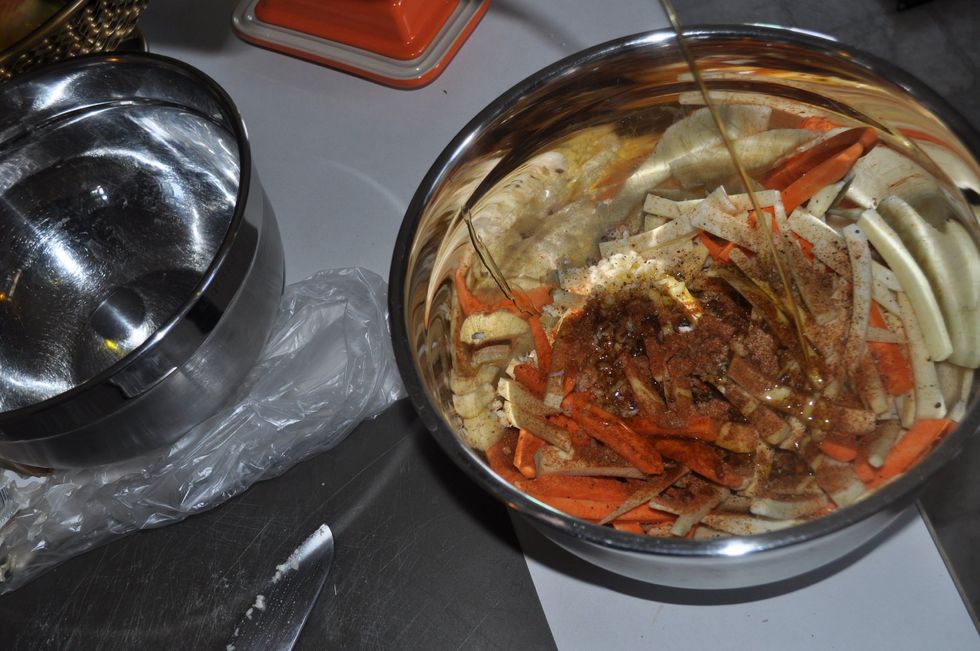 Add veggies, seasonings, garlic and oil to a bowl and mix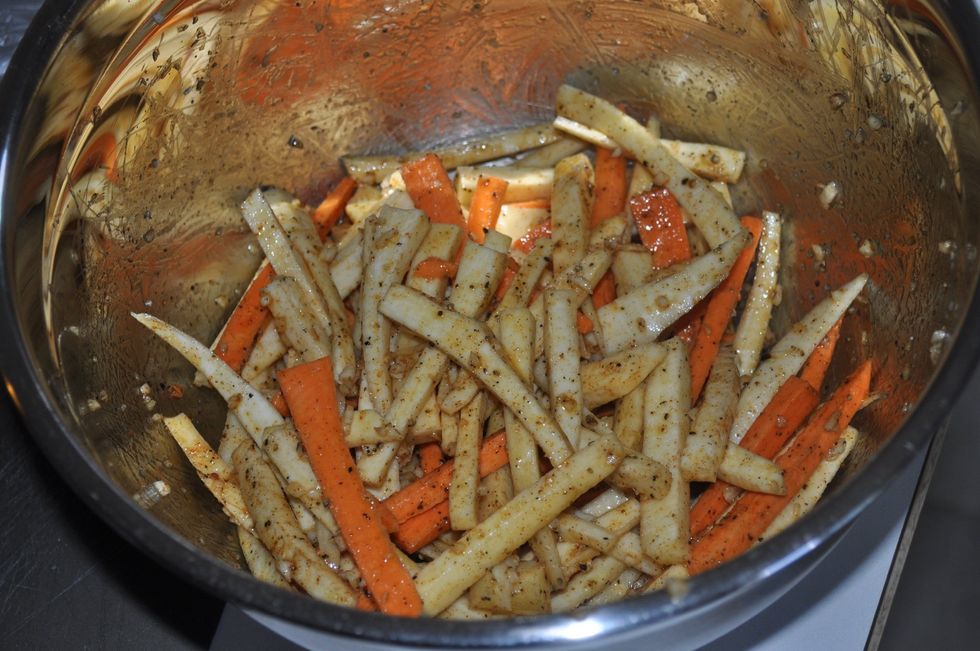 Mixed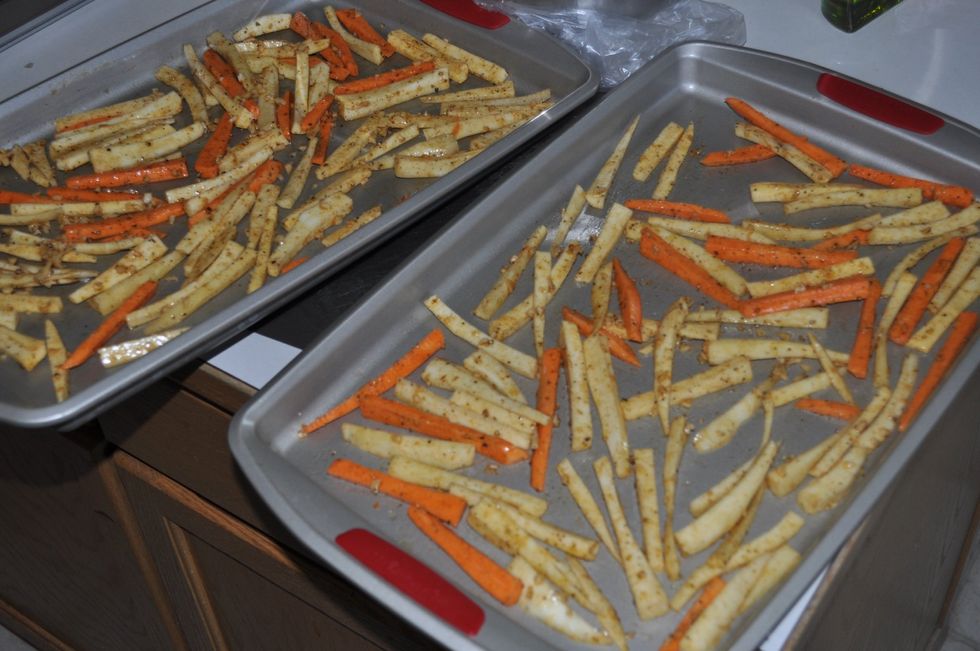 Lay them out single layer on a cookie sheet or two! Cook 20-30 minutes checking at 20
Cook until crisp but tender inside, Went a touch darker, die to the size, again I would cut them a little bigger
3parsnips
2 sweet potatoes
3-4 tablespoons Cajun seasoning
Salt
Pepper
Garlic 2-3 clove/1elephant clove
3 tablespoons olive oil
Jerome Moss
I am in the U.S. Navy, and I love to cook, I plan on retiring and opening my own restaurant. Please Enjoy my guides and thanks to everyone who shares theirs!