How to cook oven roasted beer can chicken
This easy chicken recipe is great for when you want to cook but don't really feel like cooking. It works great with light and dark beers and takes about 15 min to prep and an hour and a half to cook.
136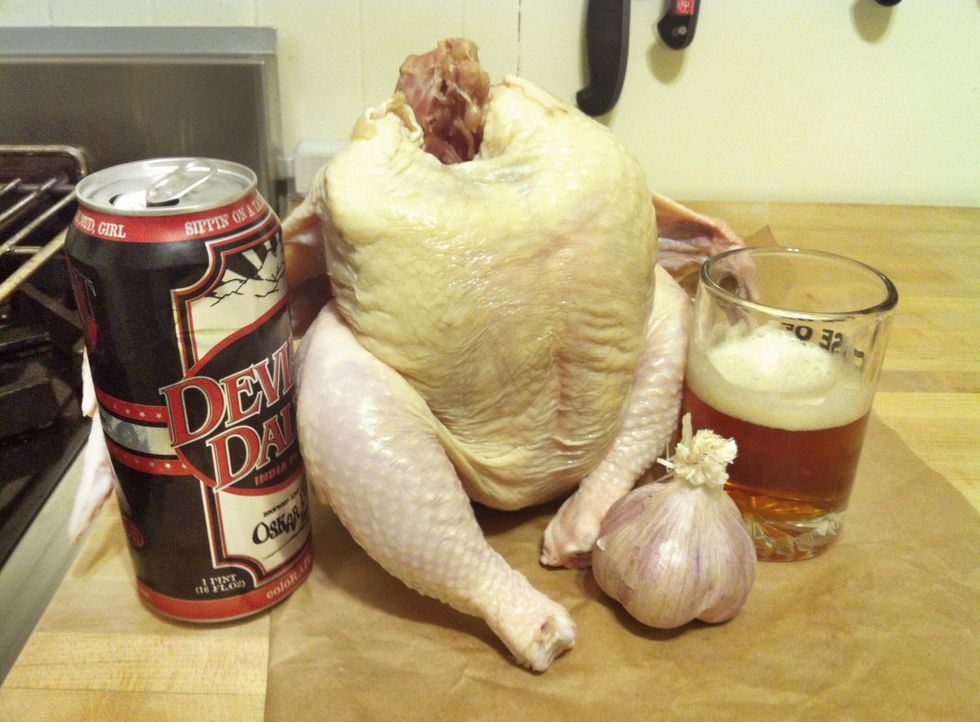 Preheat oven to 375° F. Remove gizards and rince your chicken off in warm water then pat dry inside and out with some paper towels. Next, pour off 4oz of beer into a glass and save for later.
In a bowl, combine dry spices to make the chicken rub. Feel free to experiment and change up the rub ingredients to match your tastes. If you went with a lighter beer, curry powder is a great match.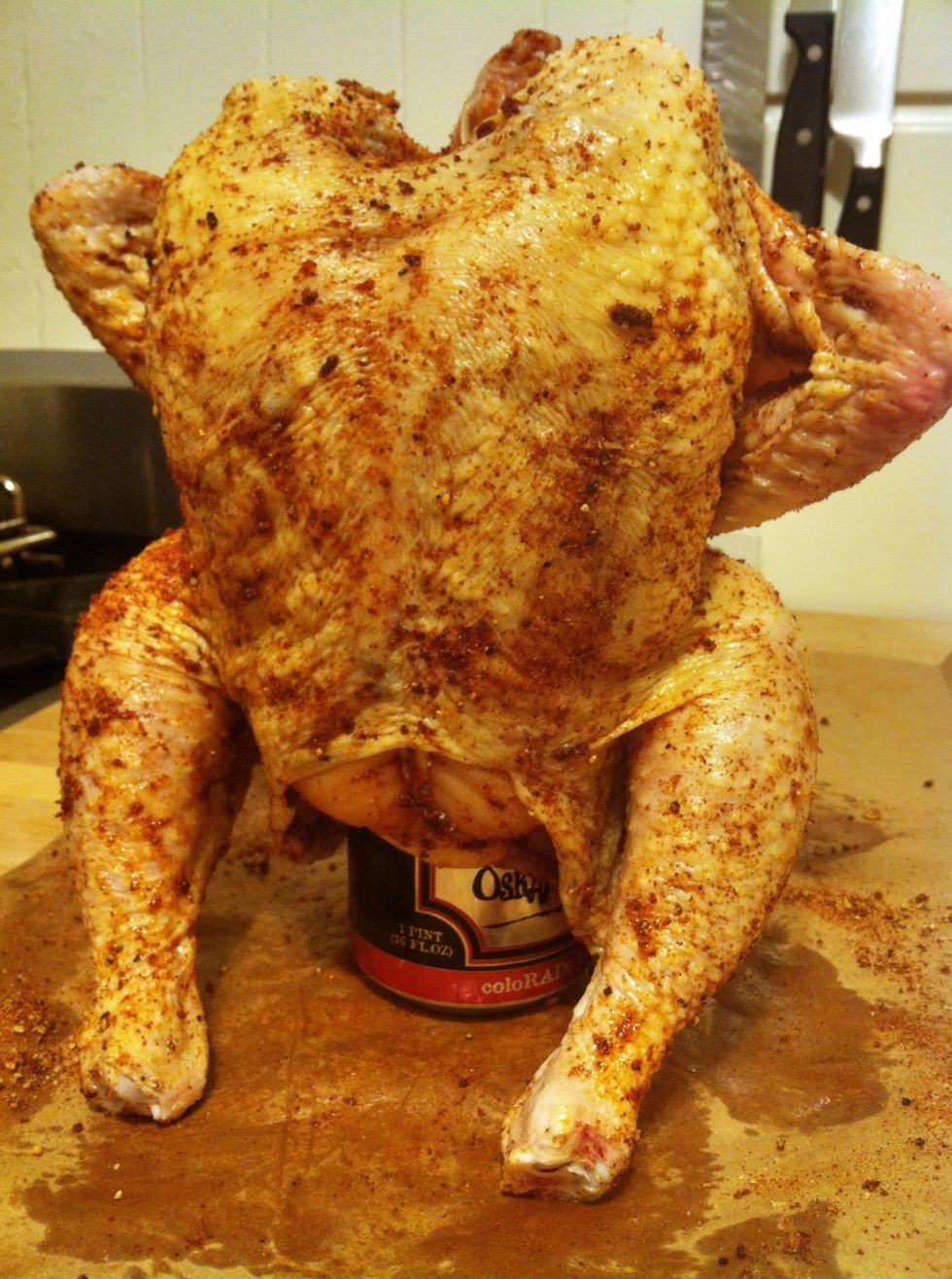 Lightly coat the dry chicken with olive oil inside then out then, starting in the cavity, liberally apply the rub. After you coat the whole bird, insert the beer can into the body cavity.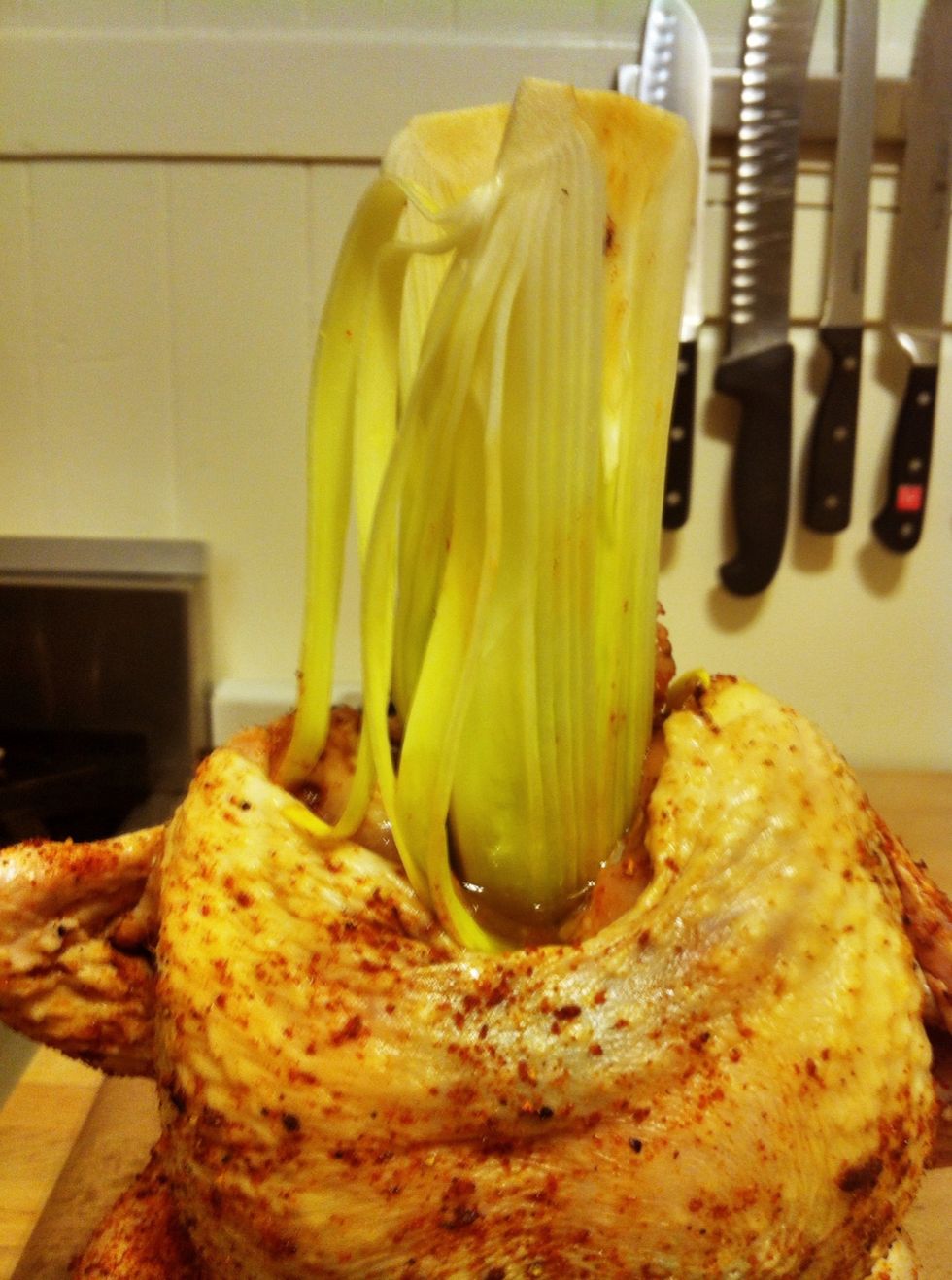 Break off 3 or 4 garlic cloves from your bulb, coat them in olive oil and insert them into the chicken's neck cavity, down to the top of your beer can. Next, cut your leek lengthwise and do the same.
Stopping up the neck with your garlic and leek will not only add great flavor to your chicken, it will also trap the steam from your beer, which will help your bird cook better from the inside out.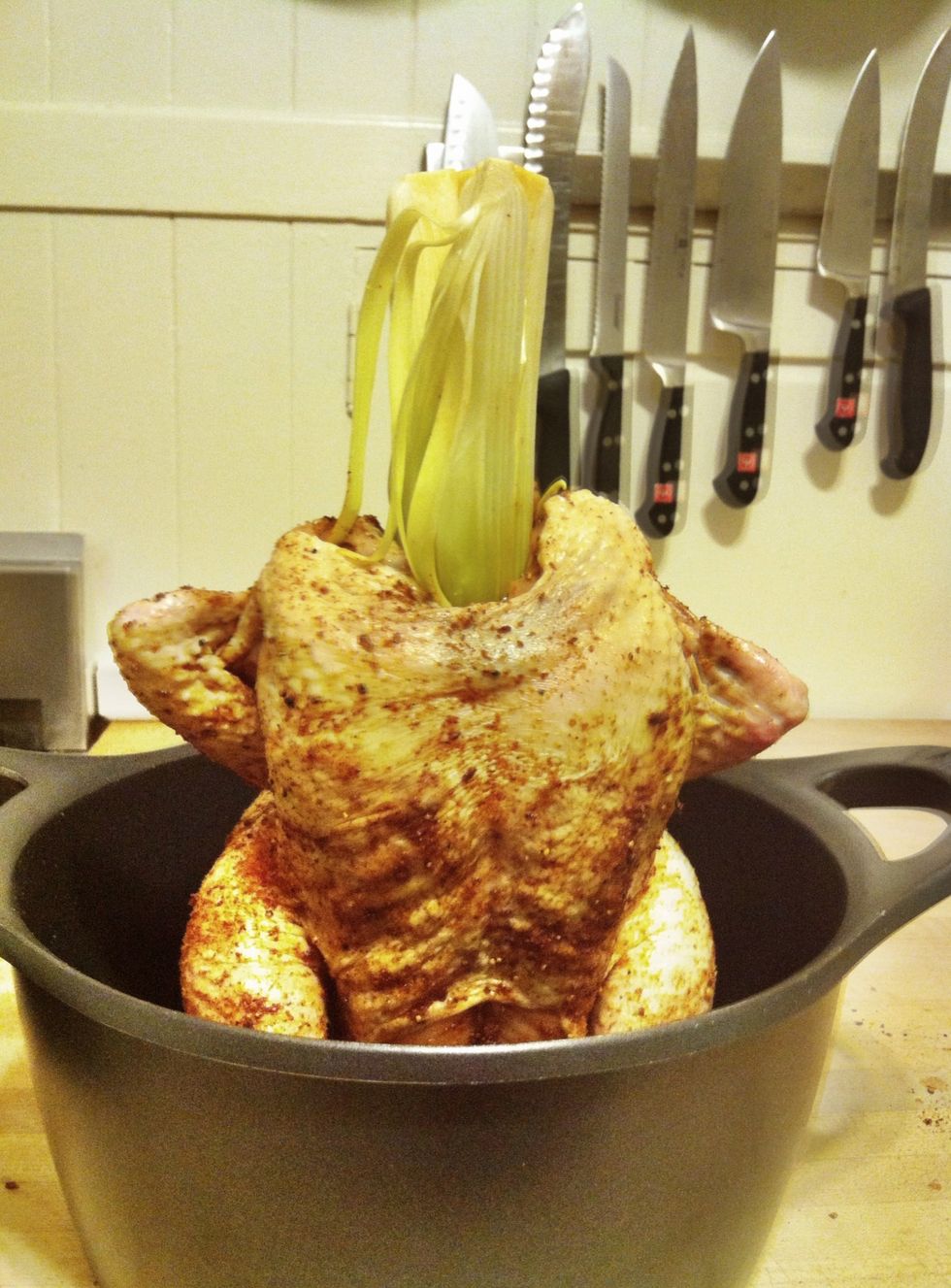 Using the beer can as a stand, place the chicken in a roasting pan or dutch oven then pour in the reserved beer from earlier and place in the oven to cook for about 90 to 105 minutes.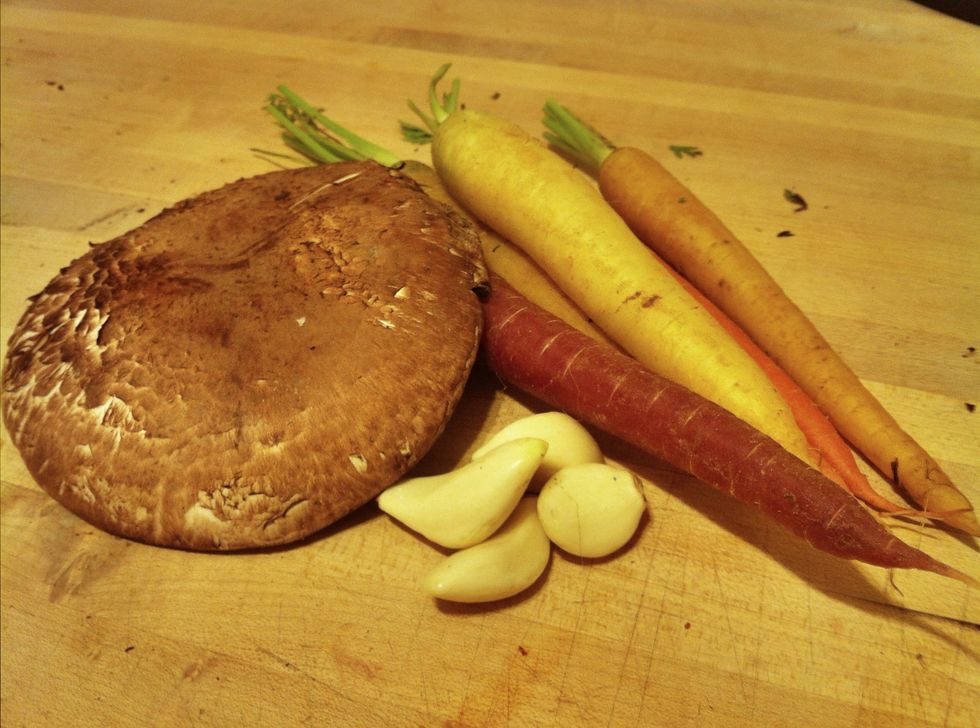 At 60 minutes, if you like, toss some whole garlic cloves, left over leeks, potatoes or other vegetables in some olive oil, season to taste then add them into the pan to roast along with your chicken.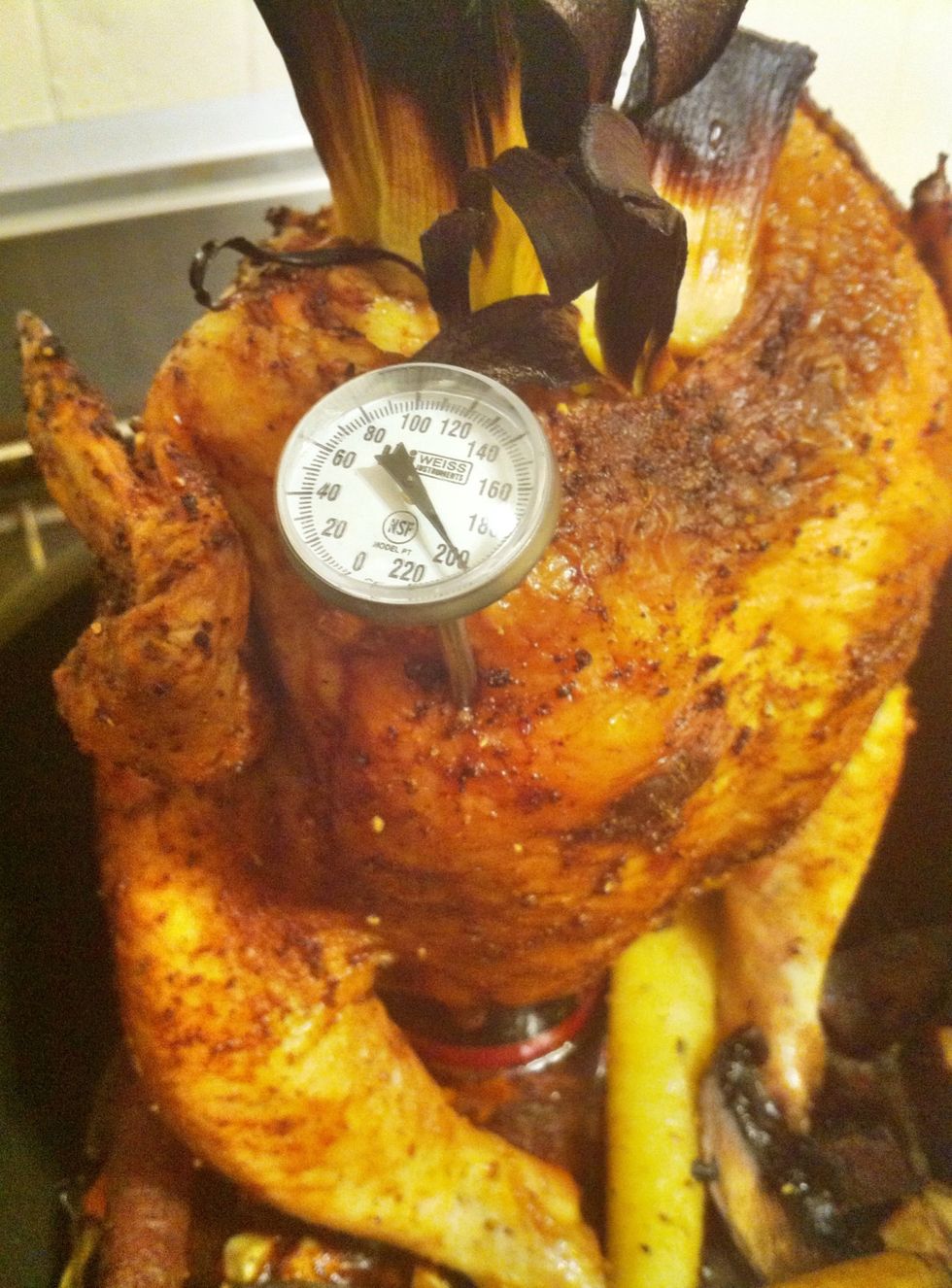 When ready, remove chicken from oven and make sure it's done by cutting open the thickest section to see if the meat is white or use a thermometer and check for an internal temp of 180 or higher.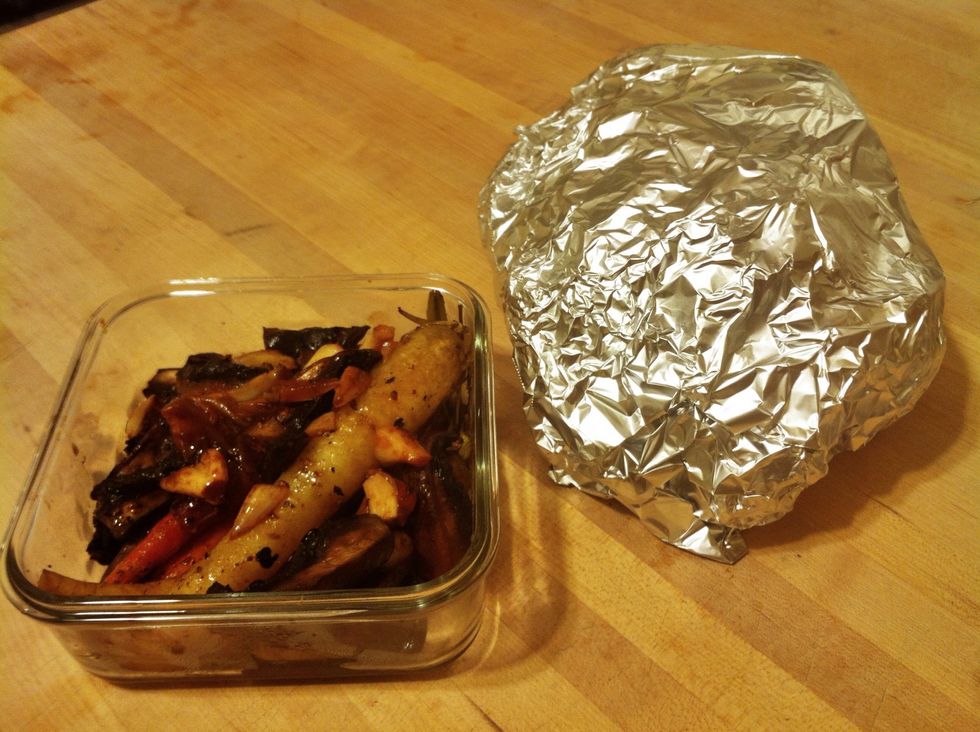 Before serving, carefully remove the beer can (any liquid inside will be extremely hot) and wrap the chicken in foil for 10 minutes to let the juices settle. Also, save some pan drippings if you like.
Crispy on the outside, tender and juicy on the inside with just the right amount of kick, this dish is great for kicking back with a cold beer or a lighter red like a Pinot and watching a ball game.
1.0 3-4 lb whole chicken
16.0oz Can of beer
1.0 Garlic bulb
1.0 Leek
1/4tsp Salt
1/2tsp White pepper
1/2tsp Black pepper
1.0tsp Ground cumin
1.0tsp Onion powder
1.0tsp Garlic powder
1.0tsp Chipotle powder
2.0tsp Paprika
Olive oil