Put on the wings in the boiling water for 5 - 10 mins. Don't over boiled,we just want the wings a bit cook.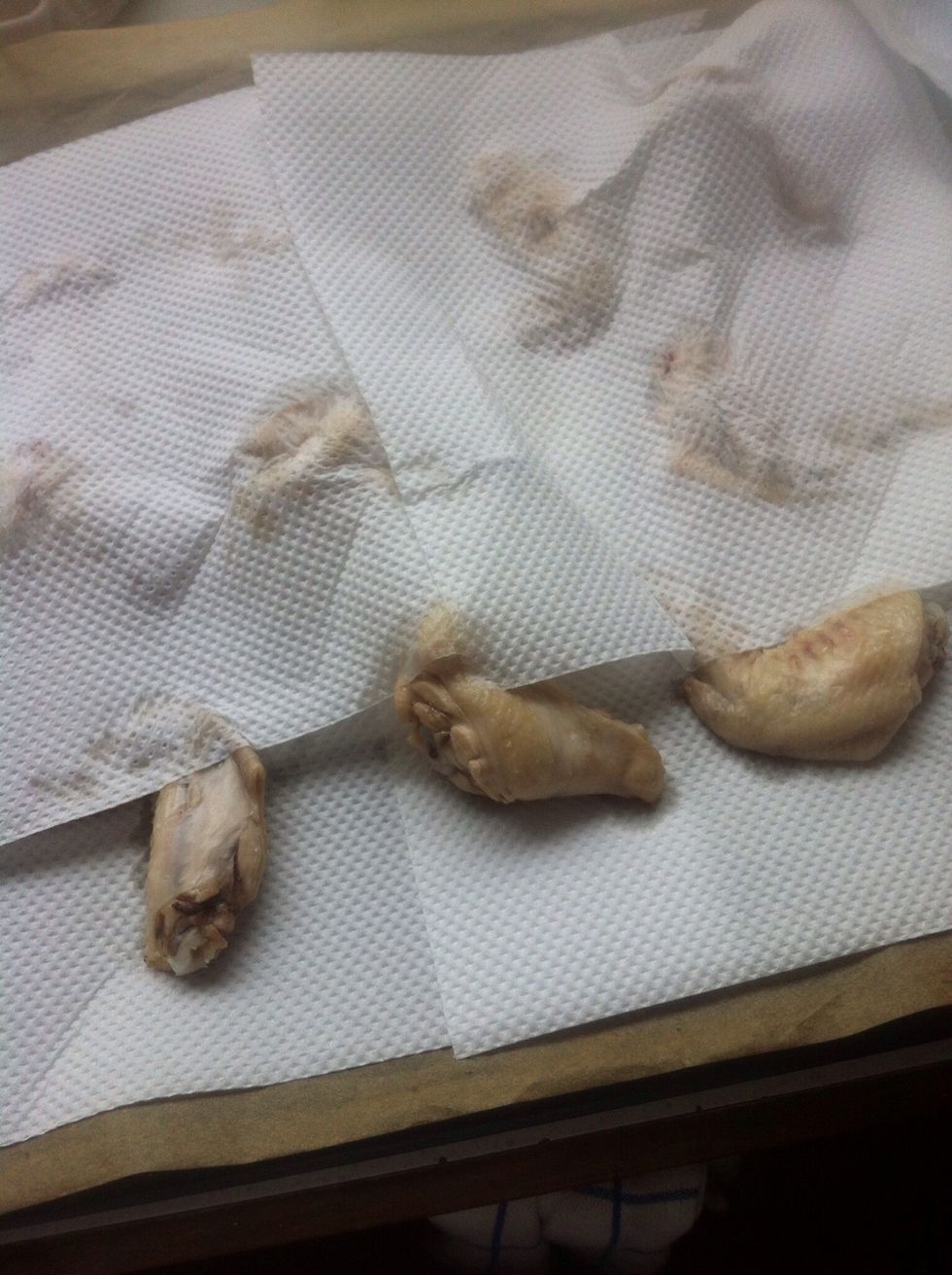 Dry up the wings
Prepare the coating ingredients.
Tap all the excess flour and put the wings on to grease foil and brush the top skin too.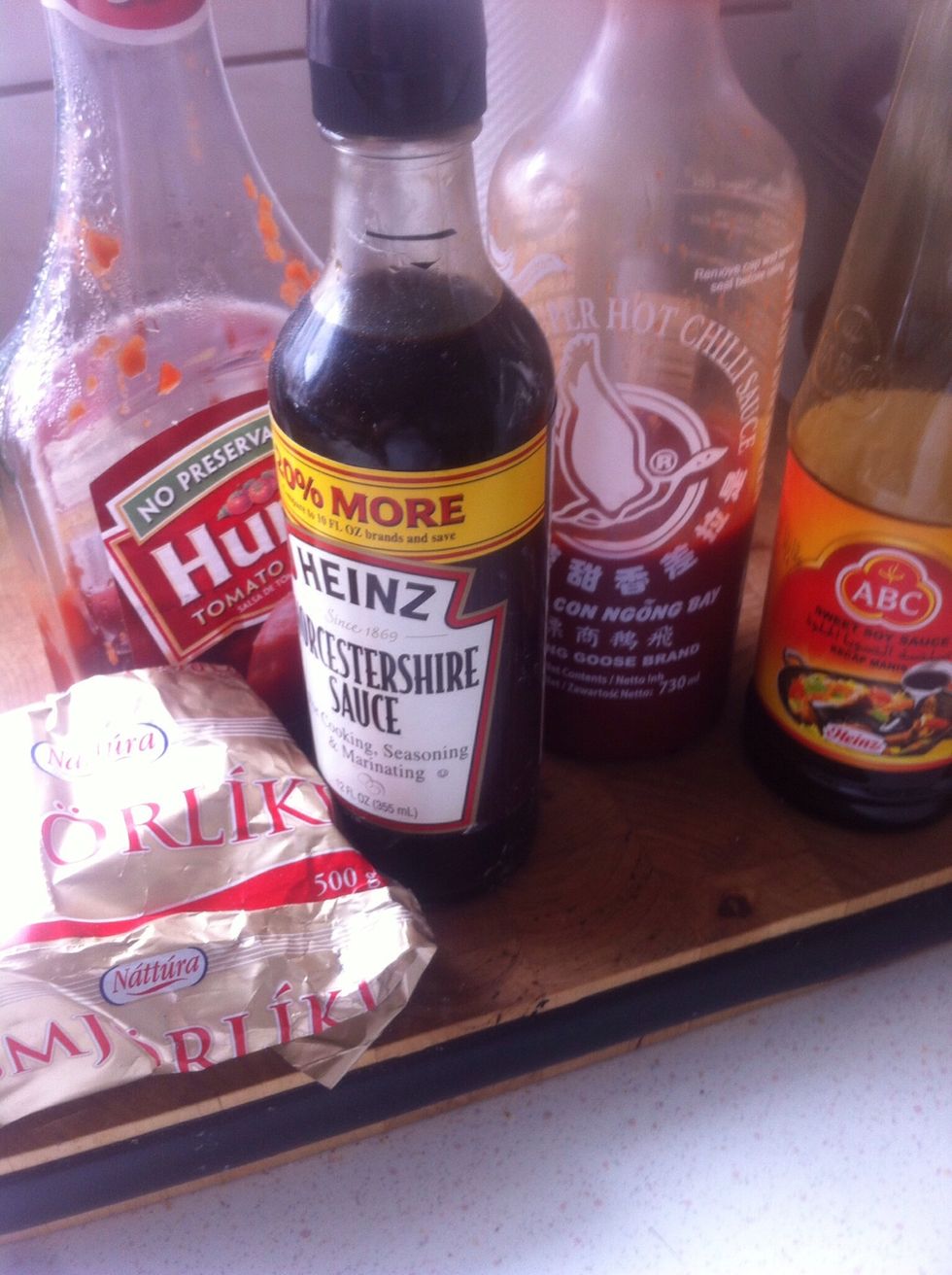 Prepare the hot wings sauce.put all in the pot and let it melt.i'm adding my secret ingredients: sweet soya sauce :)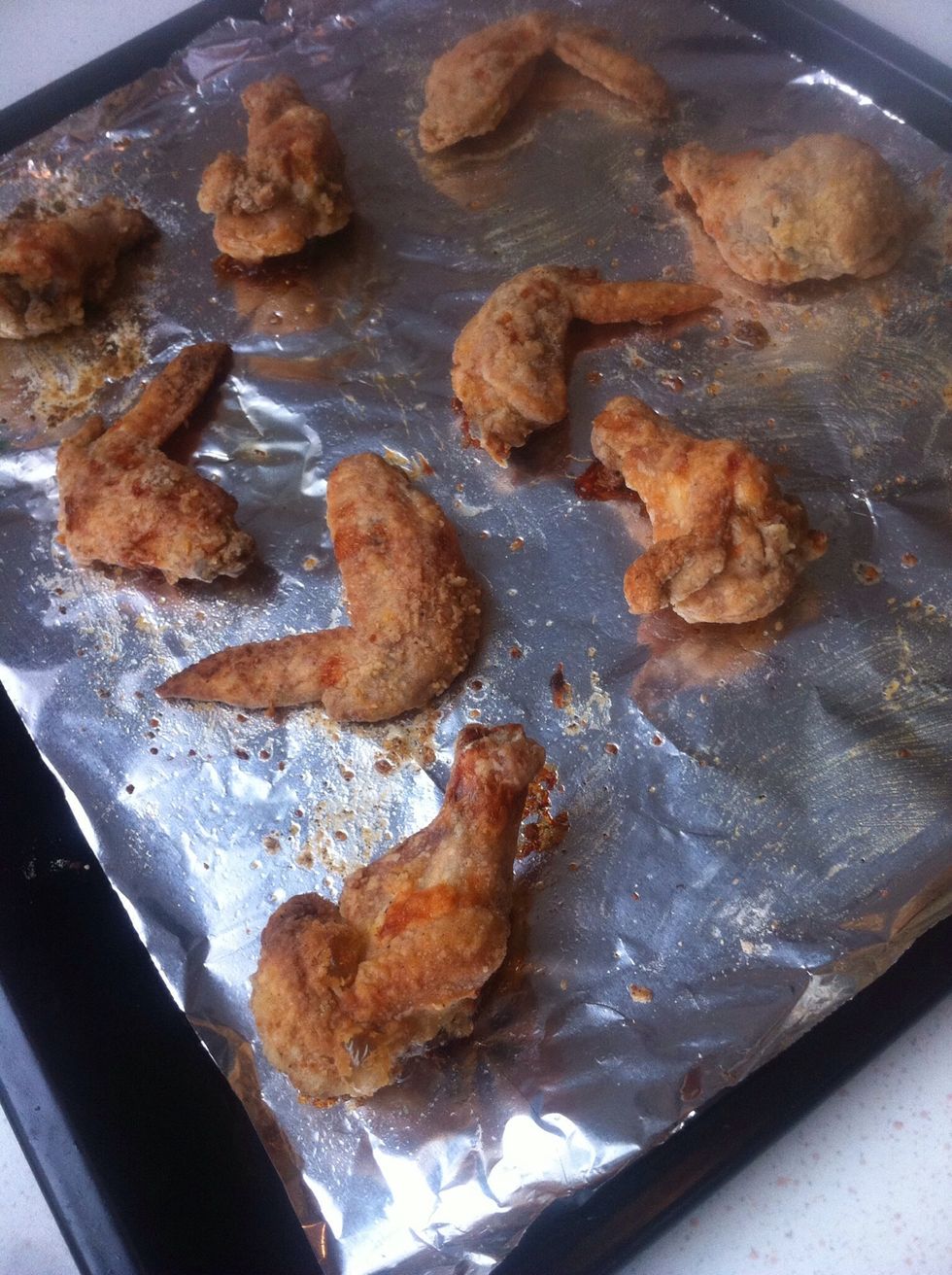 Put the wings in preheat 180 degrees oven for 30 mins or 45 mins if you want extra crispy. Let it cool for 5 mins before coated with the sauce.
Sweet spicy hot wings are ready..that sweet soya sauce balance the spicy sriracha. Enjoy!!
8.0part Chicken wings
1/4c AP flour
2.0Tbsp All seasoned salt
1.0Tbsp Garlic powder
1.0tsp Cayenne pepper
1.0tsp Salt
1.0tsp White pepper
2.0Tbsp Unsalted butter
1.0Tbsp Worcestershire sauce
1/2c Ketchup
1/3c Sriracha
1.0Tbsp Sweet soya sauce