Try an easy way to make original Asian styled rice cooked in natural coconut extract, herbs and spices you'll love.
223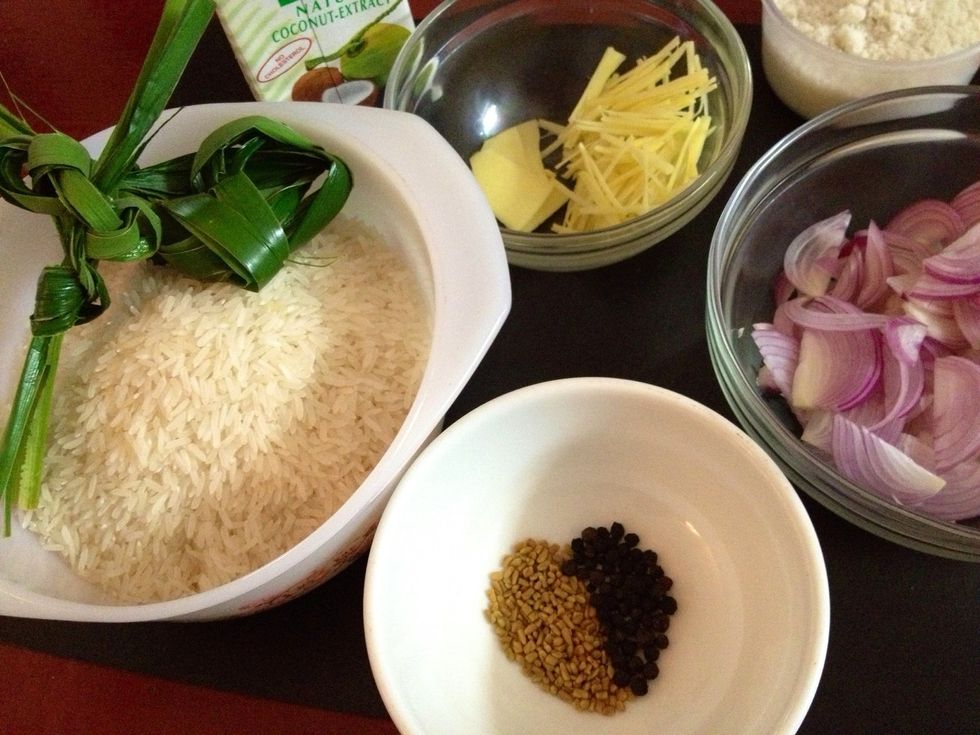 Overall, these are the ingredients you'd require. Swipe tab below for quantities. You can easily get them at an Asian grocery shop.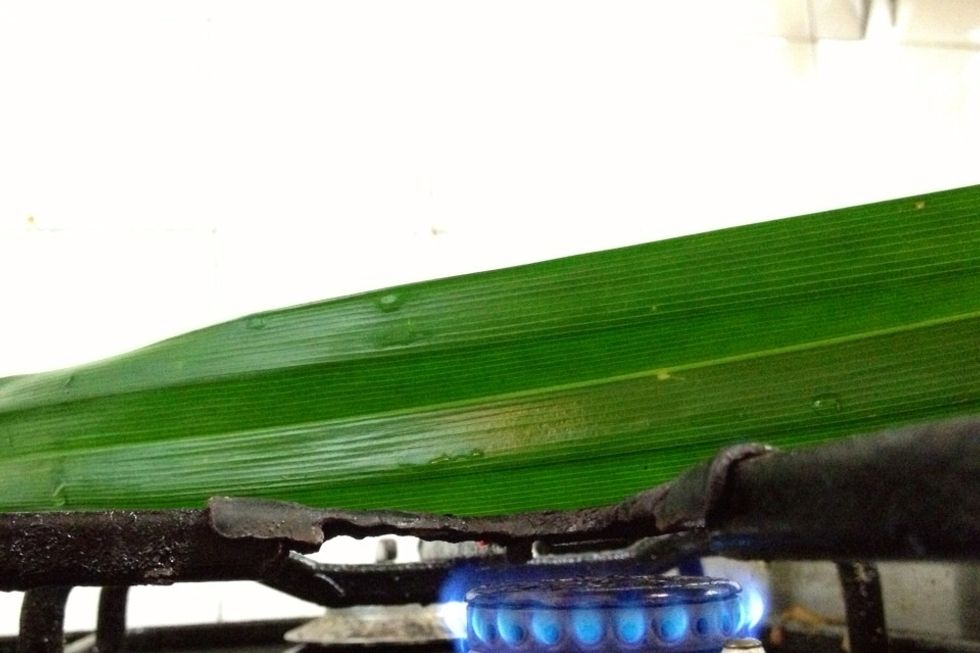 To prepare screwpine leaves, clean and gently heat to bring out the aromatic oils from leaves. Good to glide leaves along a gas cooker fairly swiftly. You don't want to end up scorching the leaves.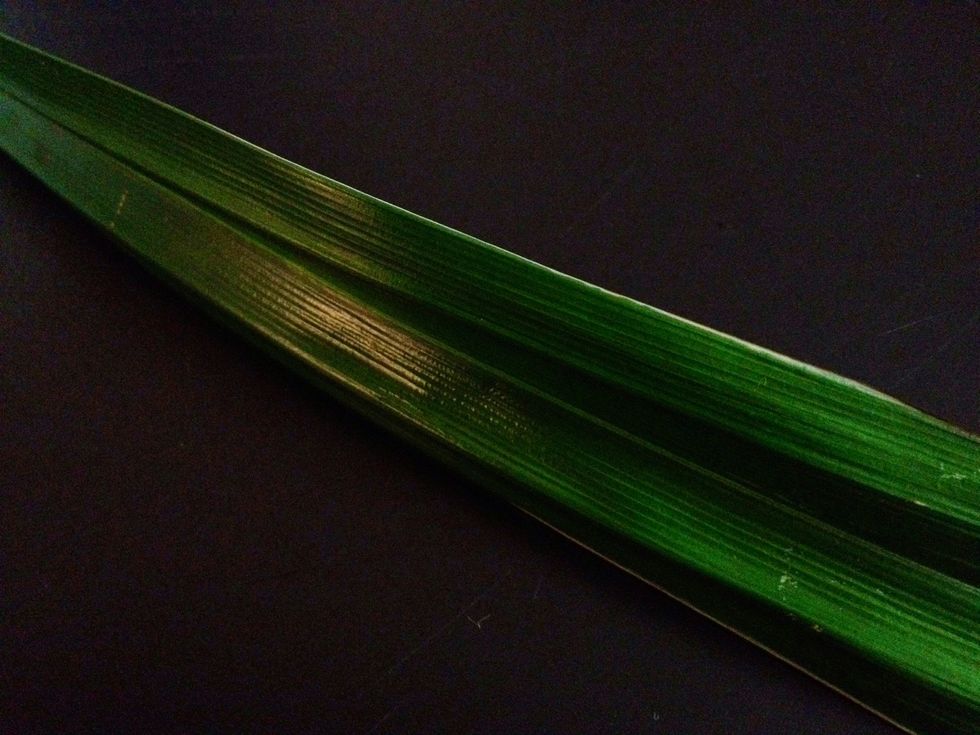 See the shiny surface? That's the aromatic oils of the screwpine leaf that'll make your cooked rice pleasantly fragrant. The darker colour of leaf shows that it's correctly heated. Not burned.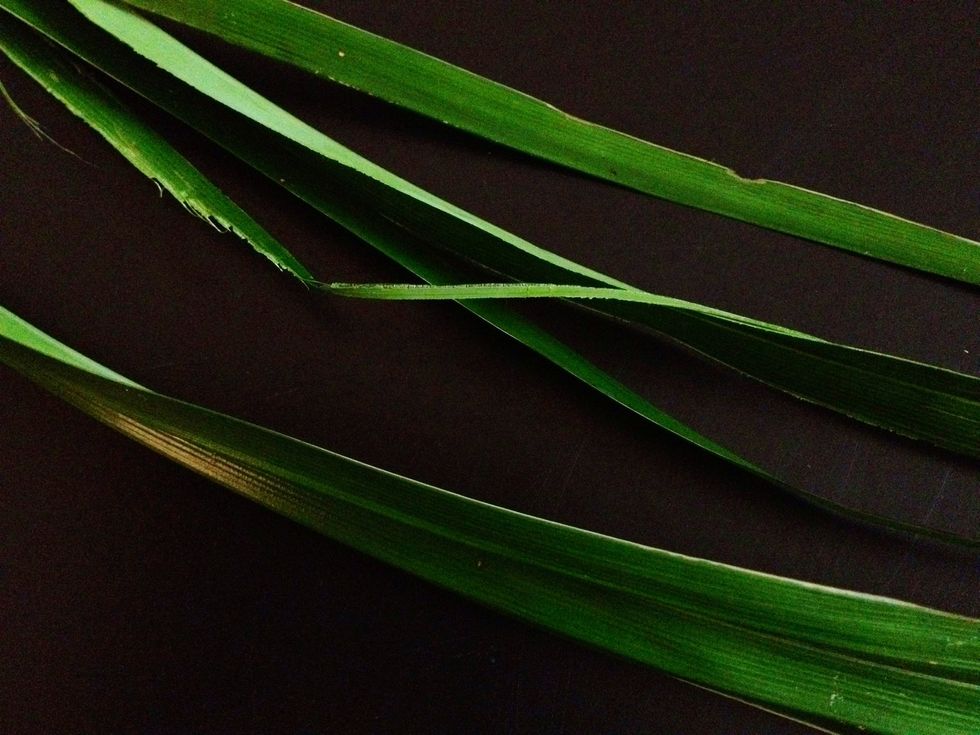 After heating, the leaves should also feel more pliable. Next, slice lengthwise to help the leaf oils release the fragrance easier.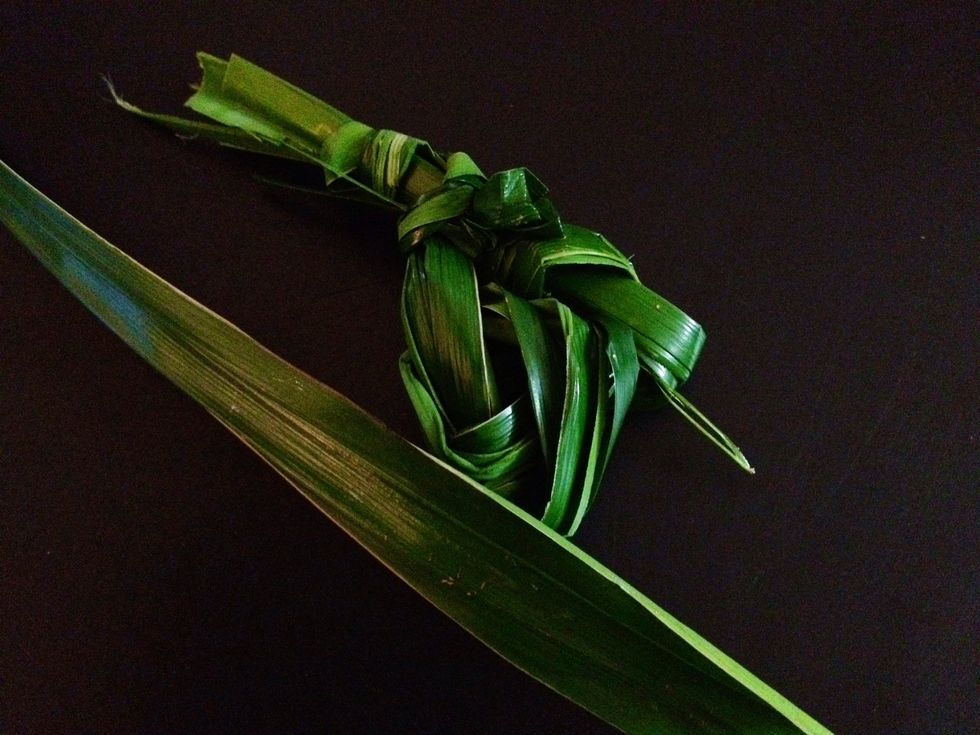 Also, the sliced leaves will be easier to tie into a knot like so. This actually eases handling and placement into the rice cooker.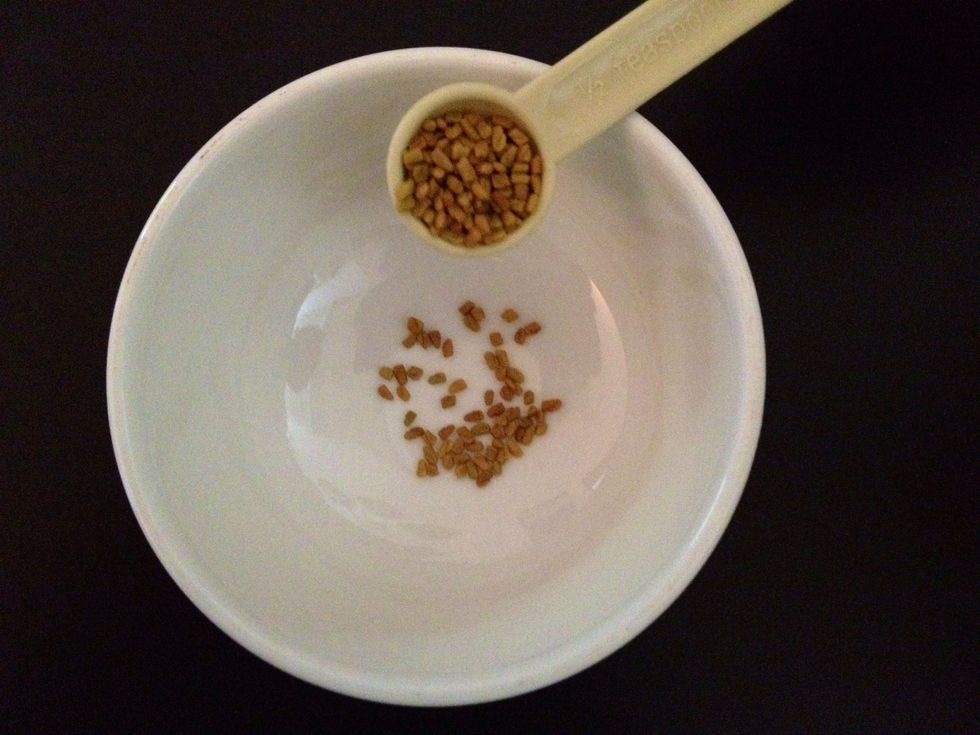 Start measuring your ingredients.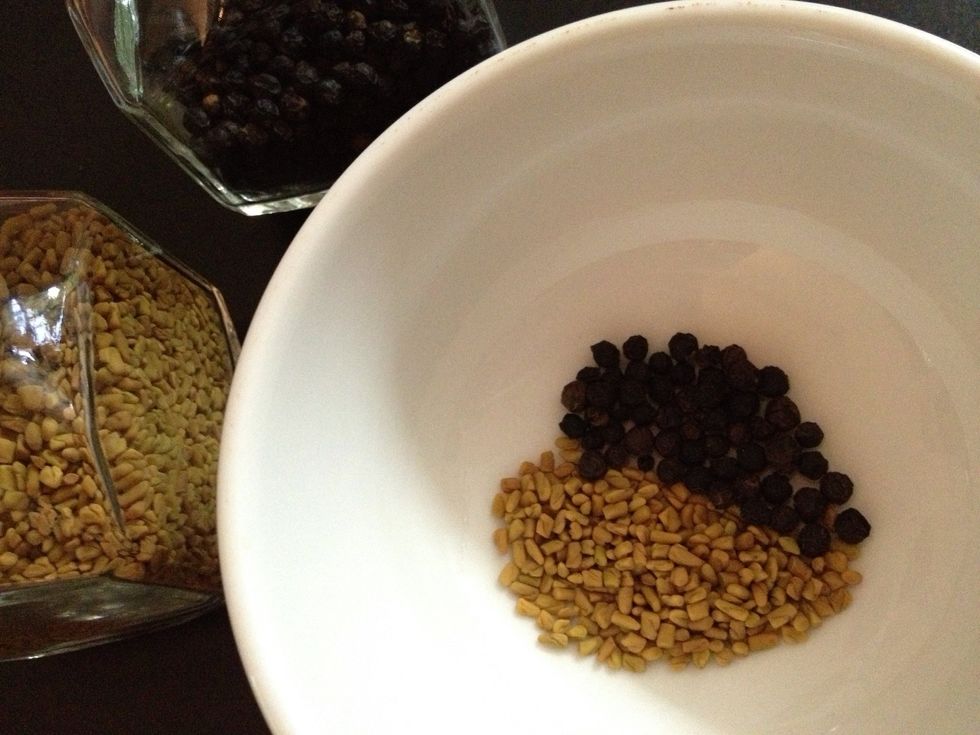 Fenugreek and whole black pepper. Note, the black pepper which is not ground are optional. Even if you like it hot, others may not & so they can opt to not eat it when they find it while eating.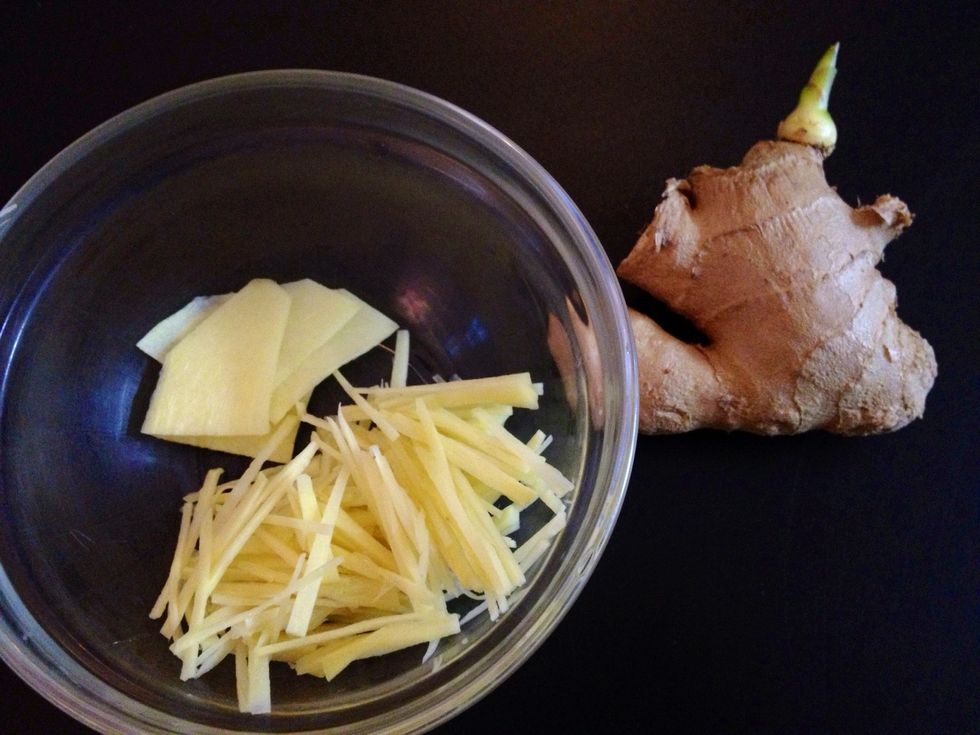 Julienne fresh ginger roots,
slice shallots,
and get your rice which should already be washed.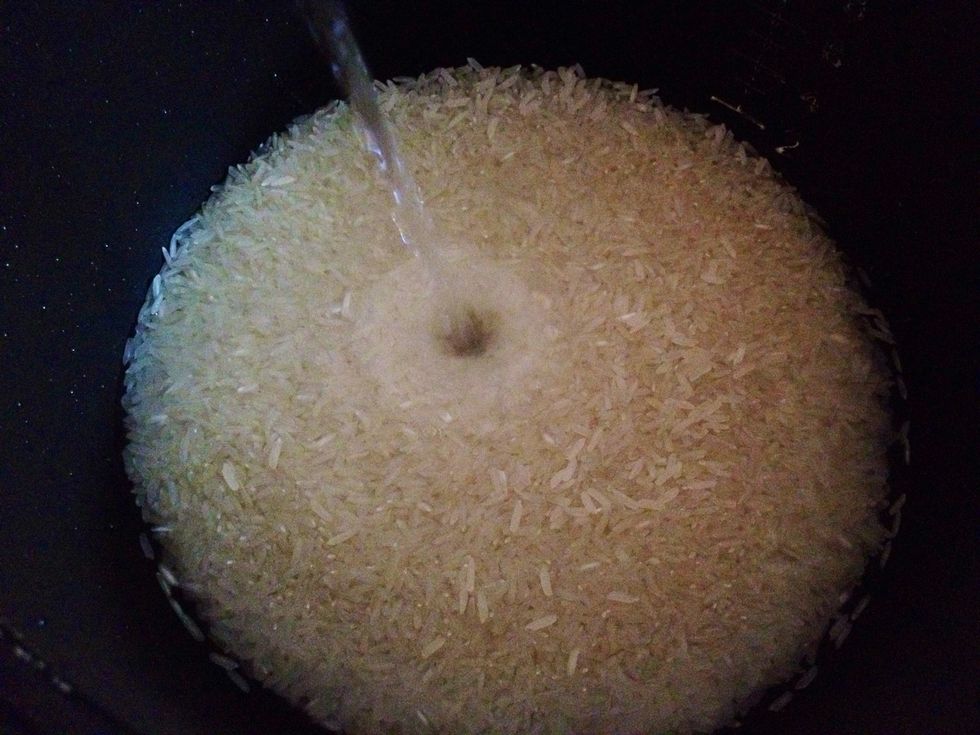 Put rice in rice cooker pot and add water,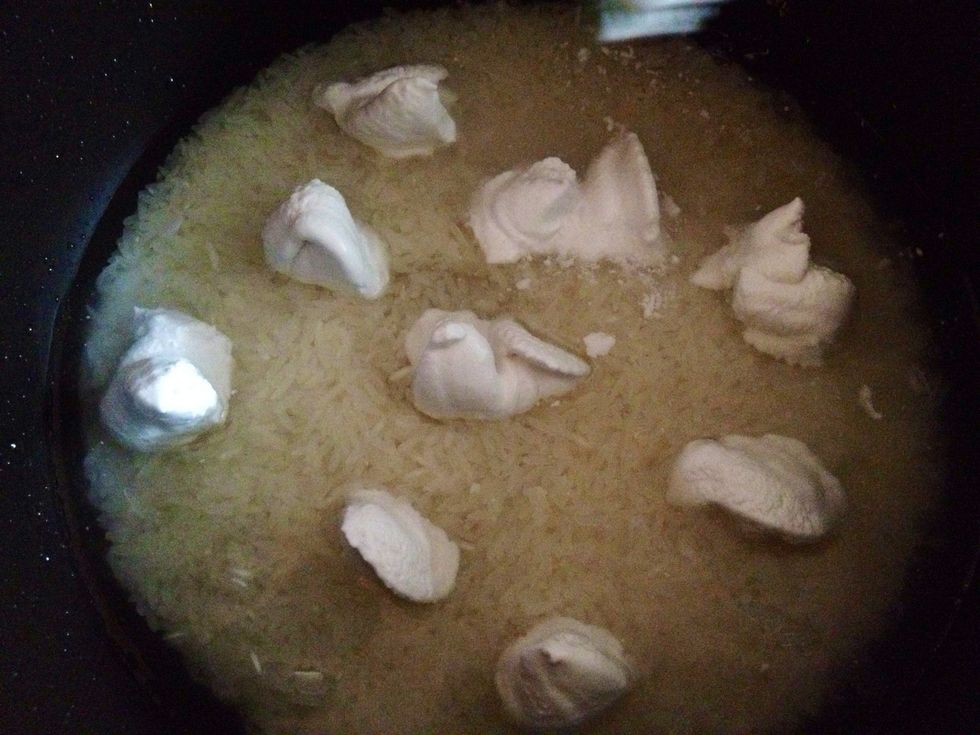 natural coconut extract,
screwpine leaves,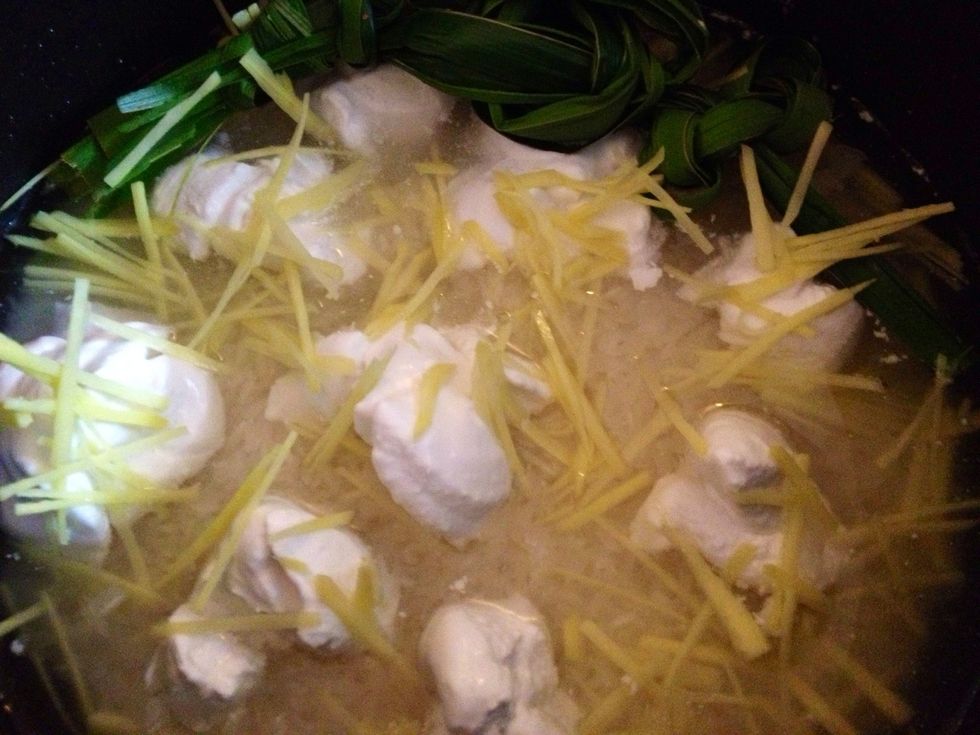 fresh ginger,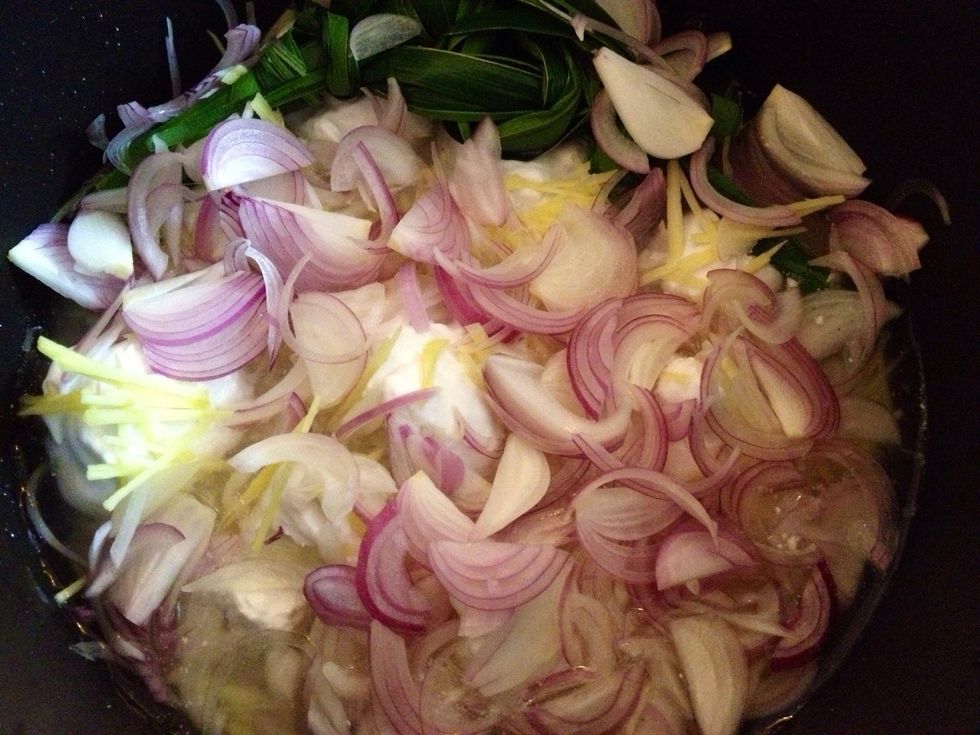 shallots,
fenugreek and the optional whole black pepper. Finally, add salt and mix it all up.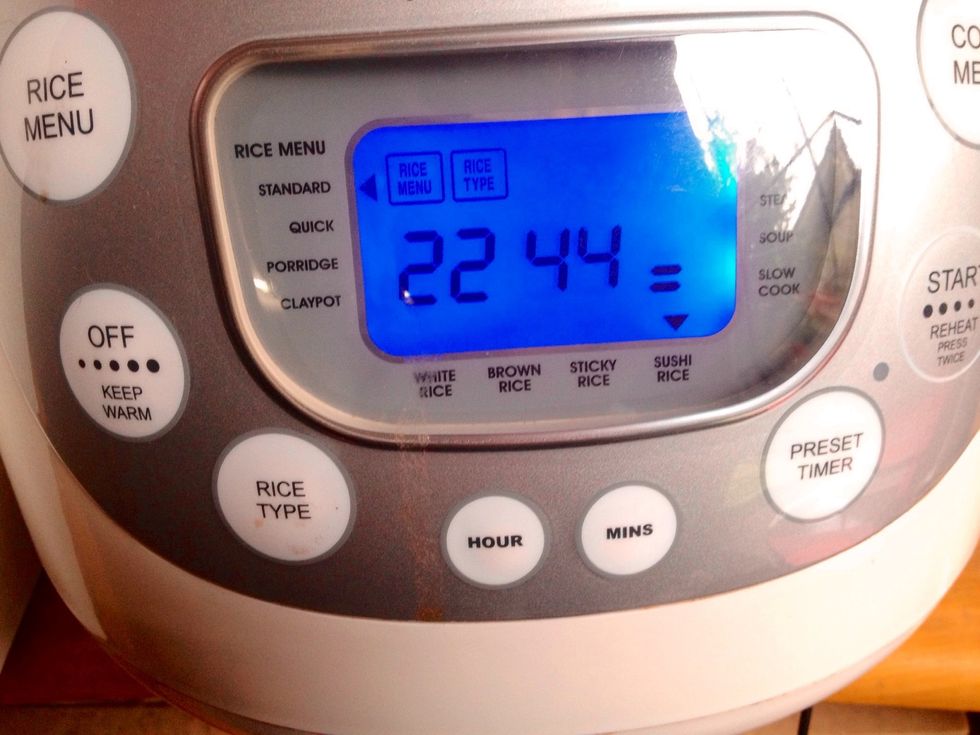 Set your rice cooker according to manufacturer's instructions. The cooking time should be automatic. If not, then that'll have to be a different guide. Let me know if you need a guide for that.
Presto, your steaming coconut rice is ready!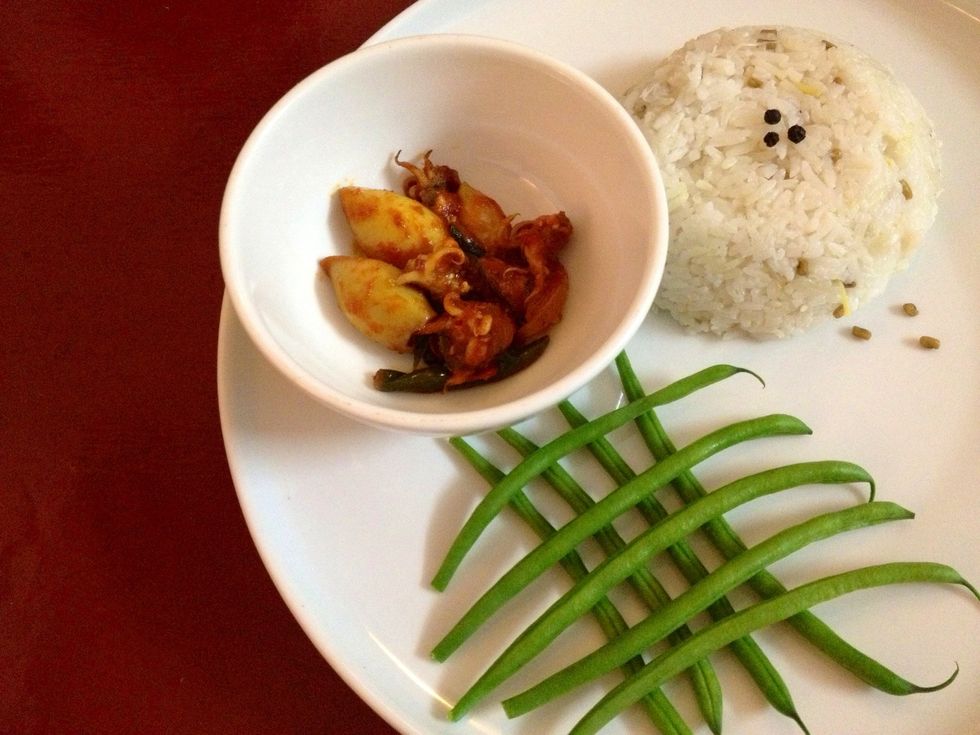 Serve it with sambal, fried anchovies and peanuts, fried or roasted chicken, soft boiled eggs and your favorite veggie dish. I had it as simply as photo above though. 😋😋😋 WARNING - it's addictive.
Prepare and serve with love. Be kind.
3.0c White Rice
2.0c Water
150.0ml Natural coconut extract
2.0in Fresh ginger root
3.0 Shallots
2.0 Screwpine leaves (Pandanus)
1.0tsp Fenugreek
1/4tsp Whole black pepper (optional)
1.0Tbsp Good quality salt
Electric rice cooker