How to cook orange sesame shrimp lettuce wraps
Cook Orange Sesame Shrimp Lettuce Wraps
59
This is what you'll need to start (see supplies) along with 1 head of lettuce and a protein, like chicken or shrimp. You can get Spicy Orange Sesame Seasoning at www.spicegirlseasonings.com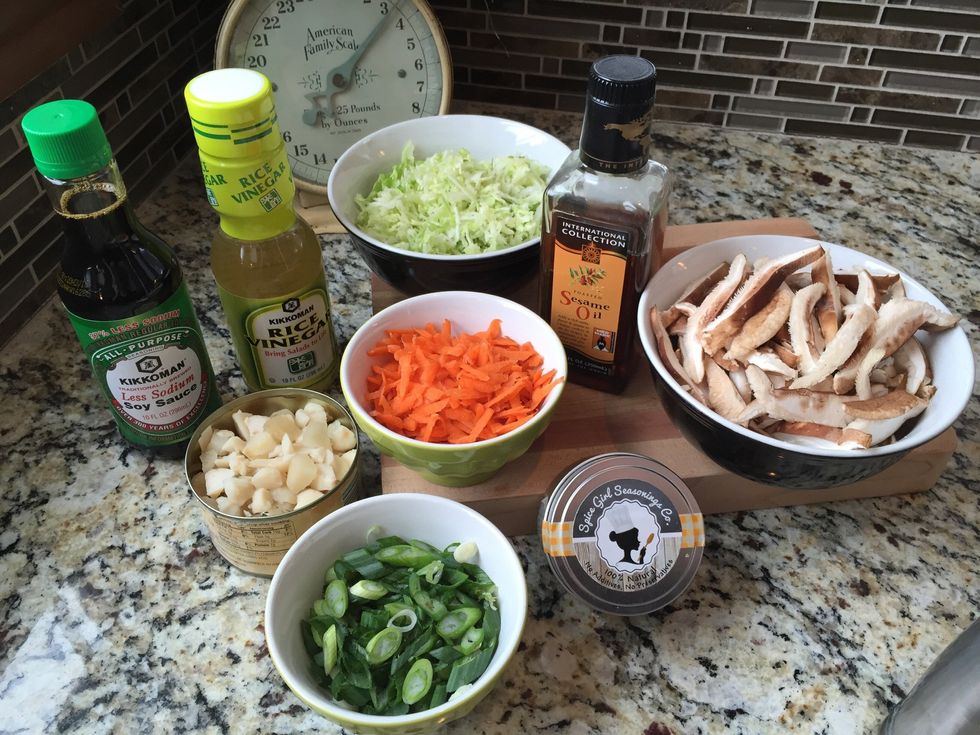 Mix together the soy sauce, mirin and rice wine vinegar, set aside.
I used thawed cooked shrimp that I roughly chopped, but you could also substitute cooked, cubed chicken.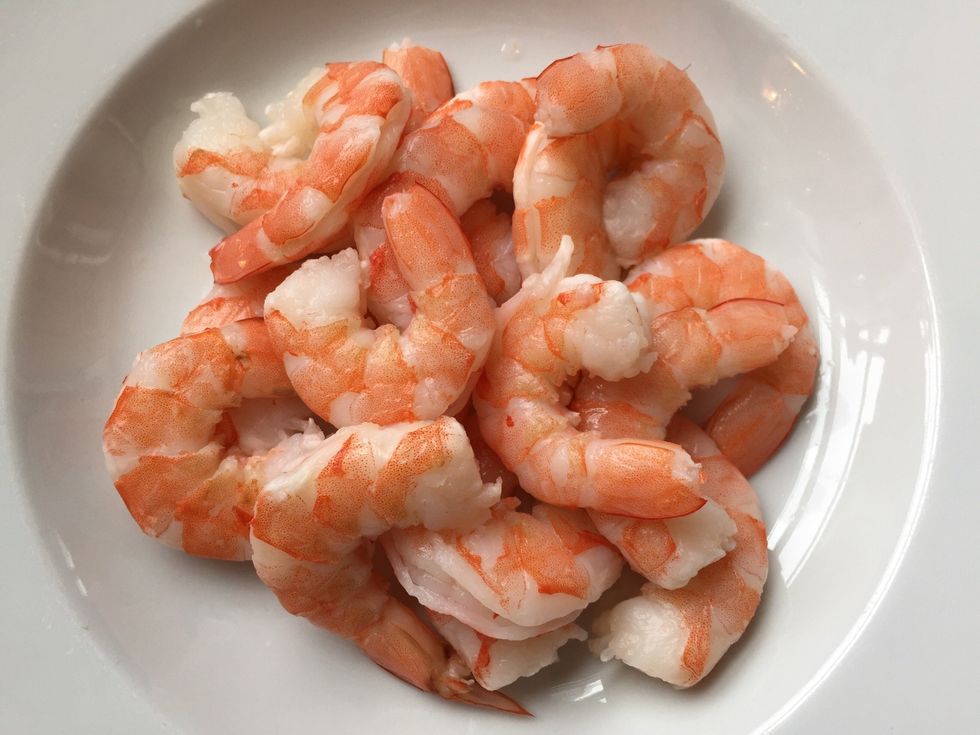 Start by heating the sesame oil and olive oil over medium high heat, then add the sliced mushrooms. Cook for two minutes, stirring frequently.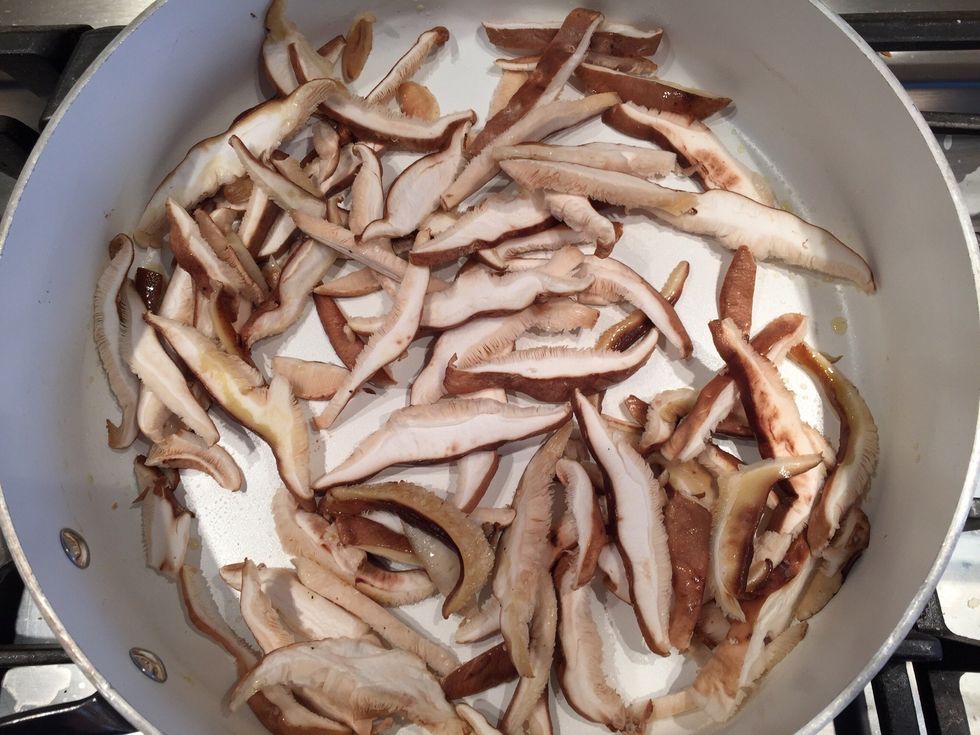 Next, add shredded cabbage and shredded carrots, again cooking for about two minutes and stirring frequently.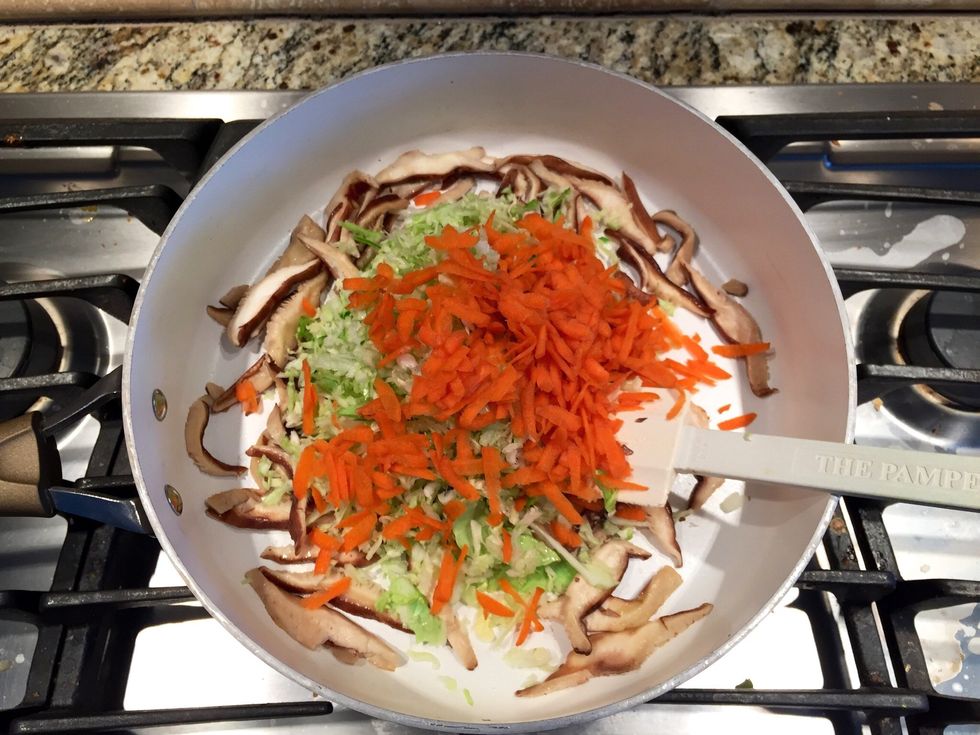 Finally, add cooked shrimp or chicken, water chestnuts, green onion, spicy orange sesame seasoning, and half of soy sauce mixture. Continue stirring & cooking for another minute until heated through.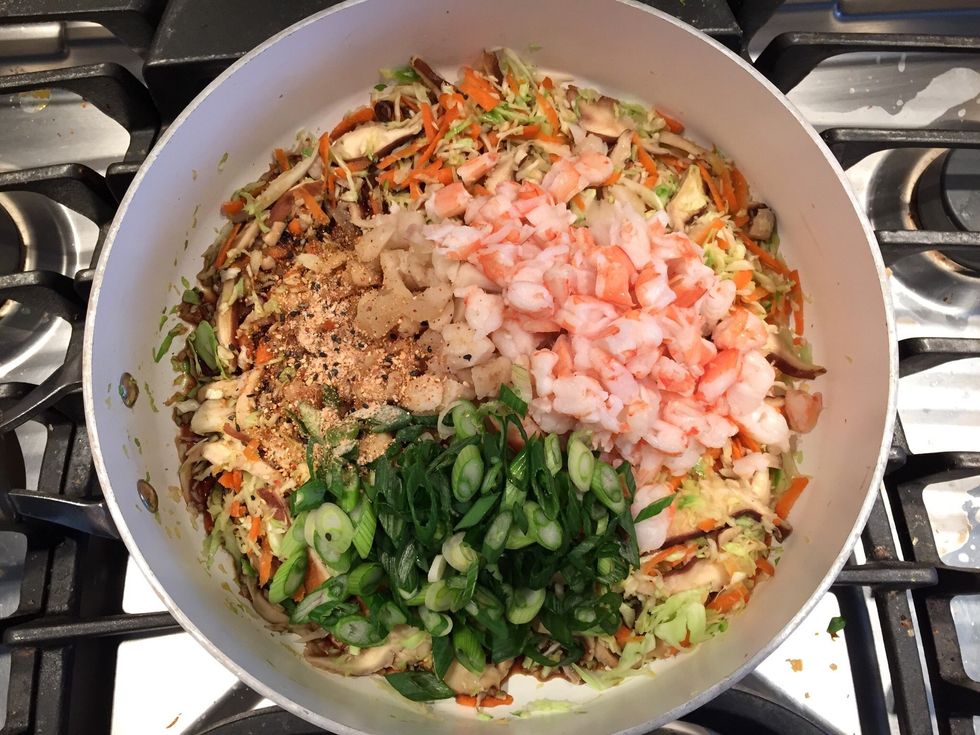 Remove from heat, and place mixture in large bowl. To serve, spoon into lettuce and roll like a burrito. Serve with additional soy sauce mixture if desired.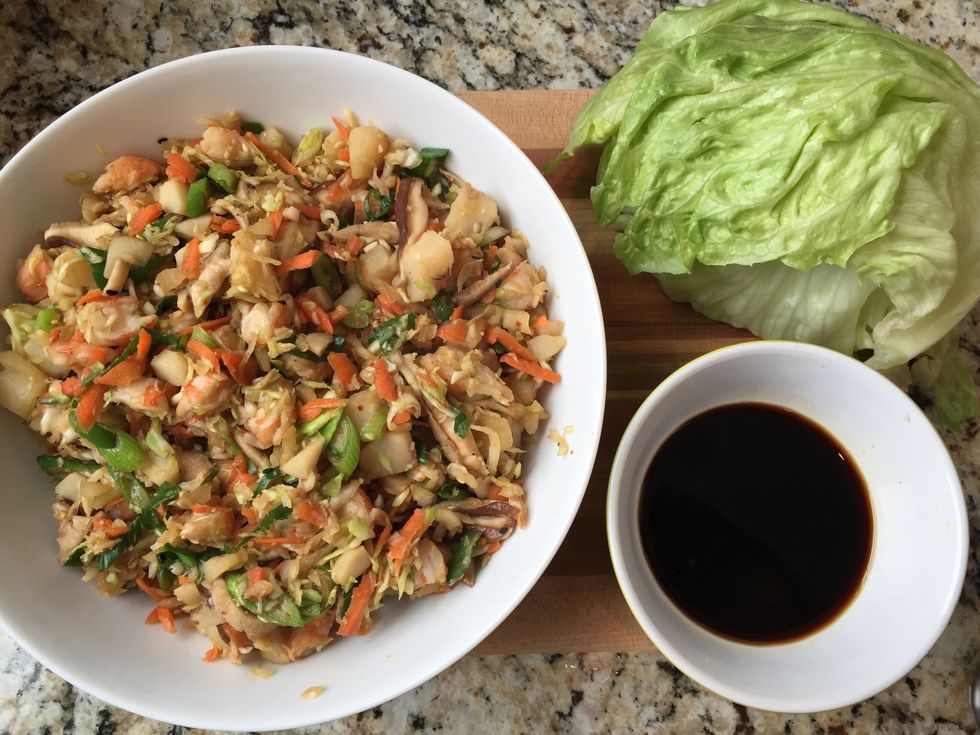 spicegirlseasonings.com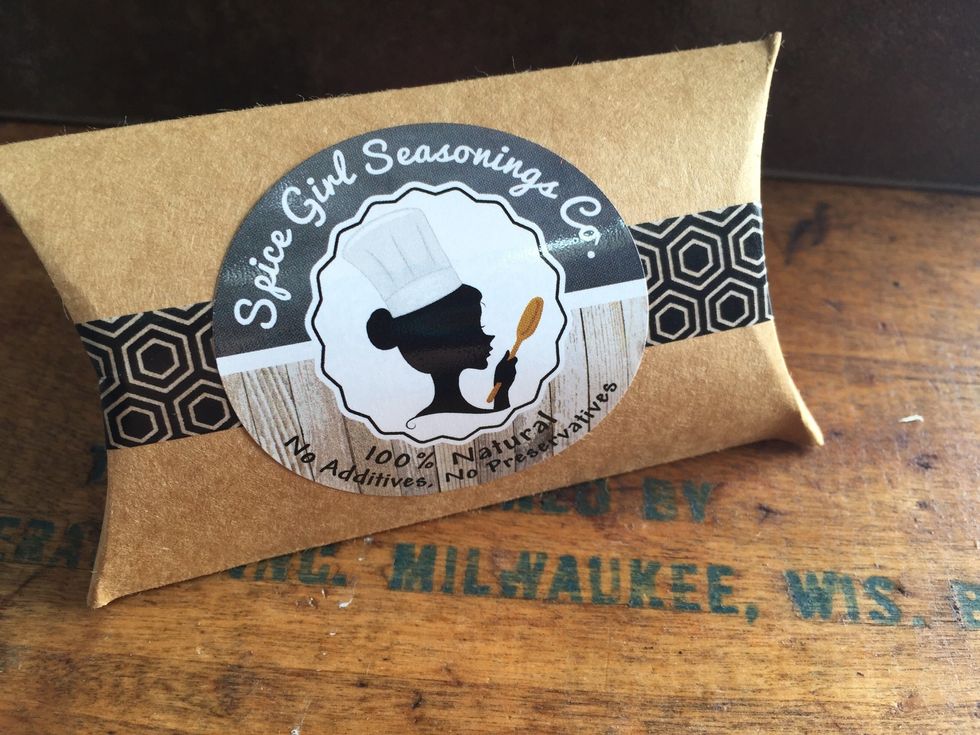 1/2c Soy sauce (reduced sodium)
1/2c Mirin Sauce
2.0Tbsp Rice wine vinegar
1.0Tbsp Toasted sesame oil
1/2tsp Spicy Orange Sesame Seasoning
8.0 Shiitake Mushrooms, stems removed and thinly slice
2.0c Shredded cabbage
1.0 Small bunch Green Onion, sliced
15.0 Medium cooked shrimp, roughly chopped
1.0 Can water chestnuts
1.0 Medium carrot, shredded
1.0 Head iceberg lettuce
1.0Tbsp Olive oil
Ellen- Spice Girl Seasonings
Inspired home chef & maker of 100% Natural Seasoning Mixes, Rubs & Sea Salts, sharing my healthy recipes and passion for spices, food and photography.