How to cook a healthy mix of thing with brussel sprouts.
13
Chop or slice the onion half.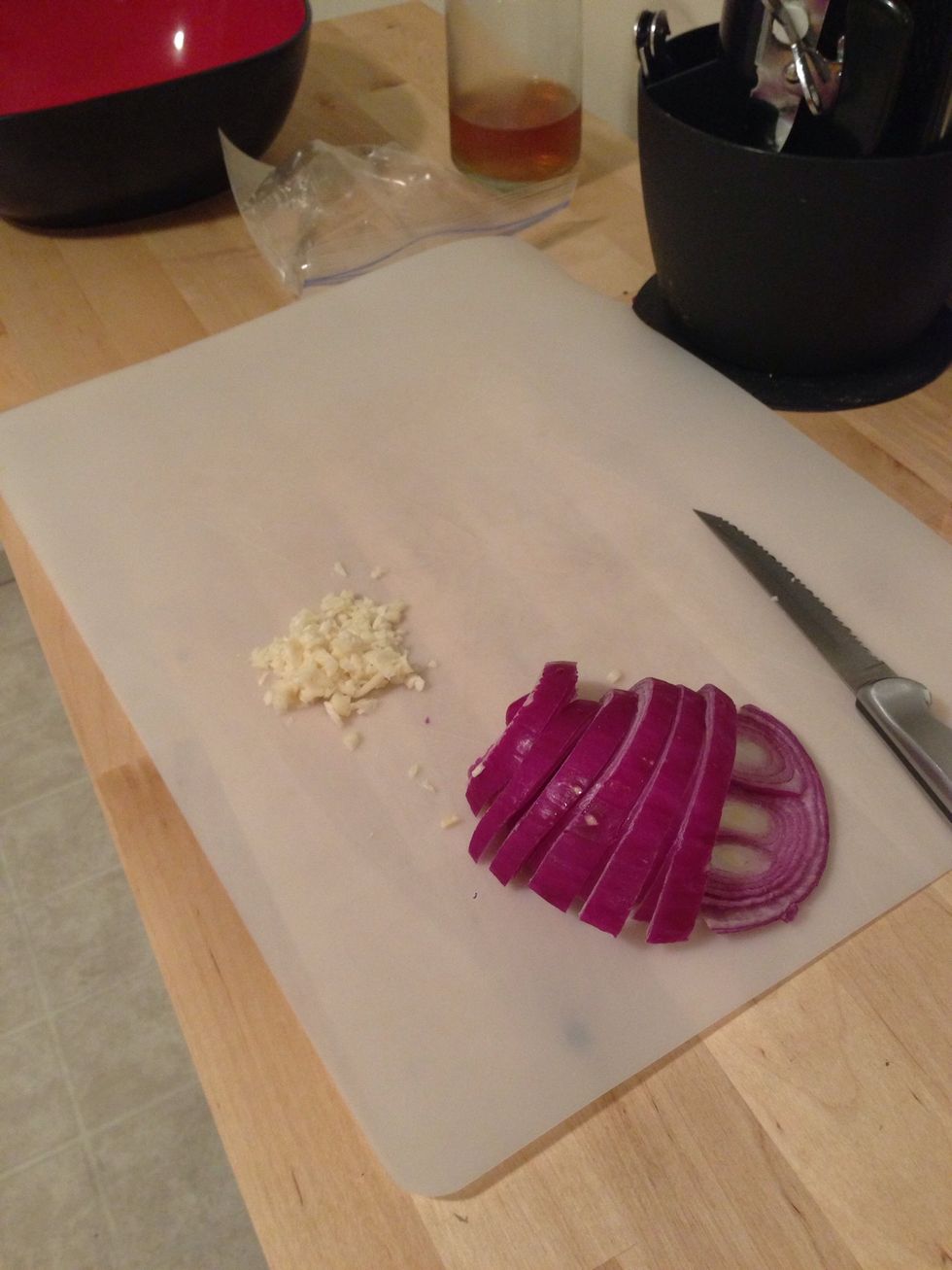 Dice two garlic cloves.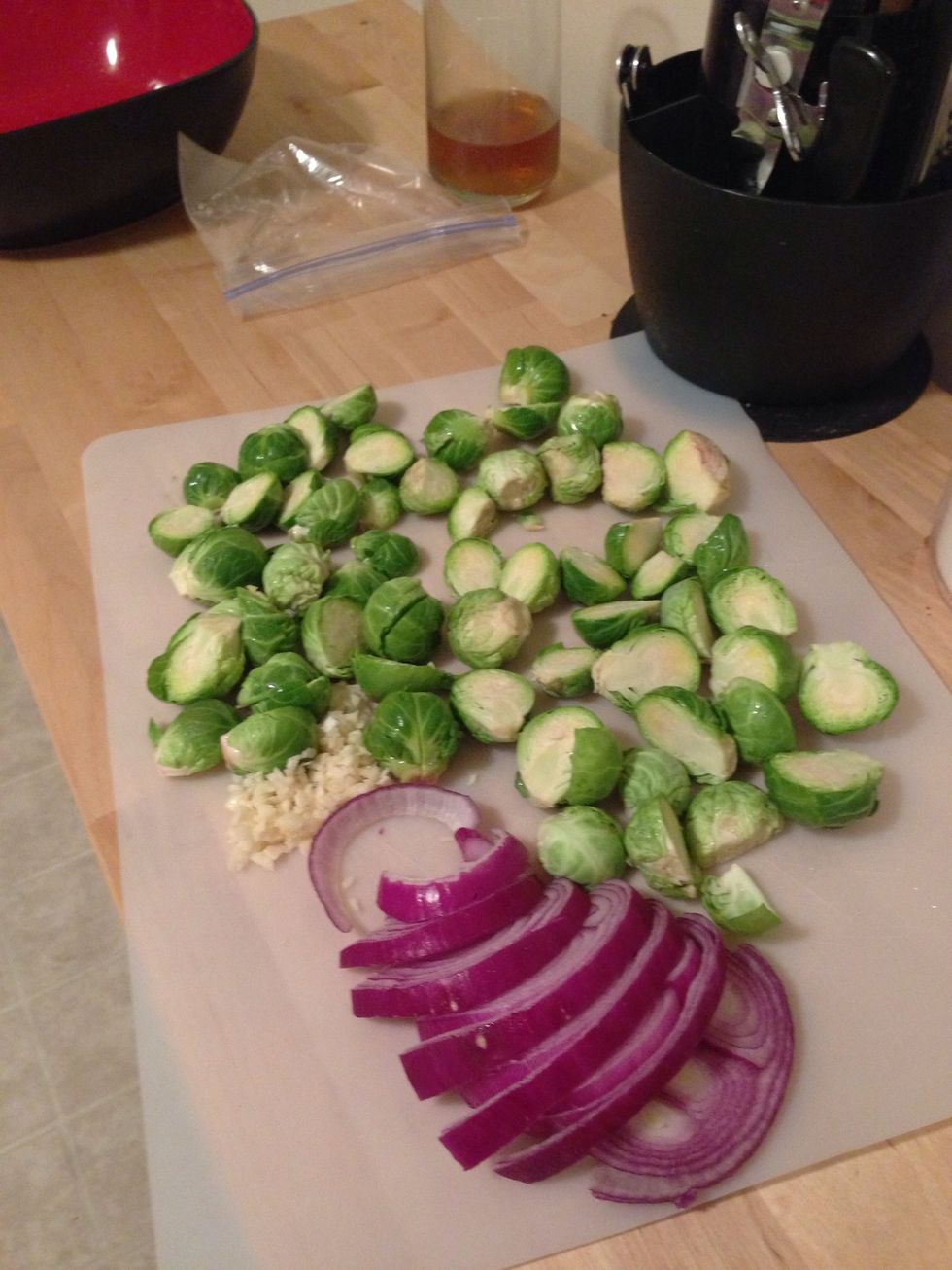 Slice the brussel sprouts in half so they cook faster.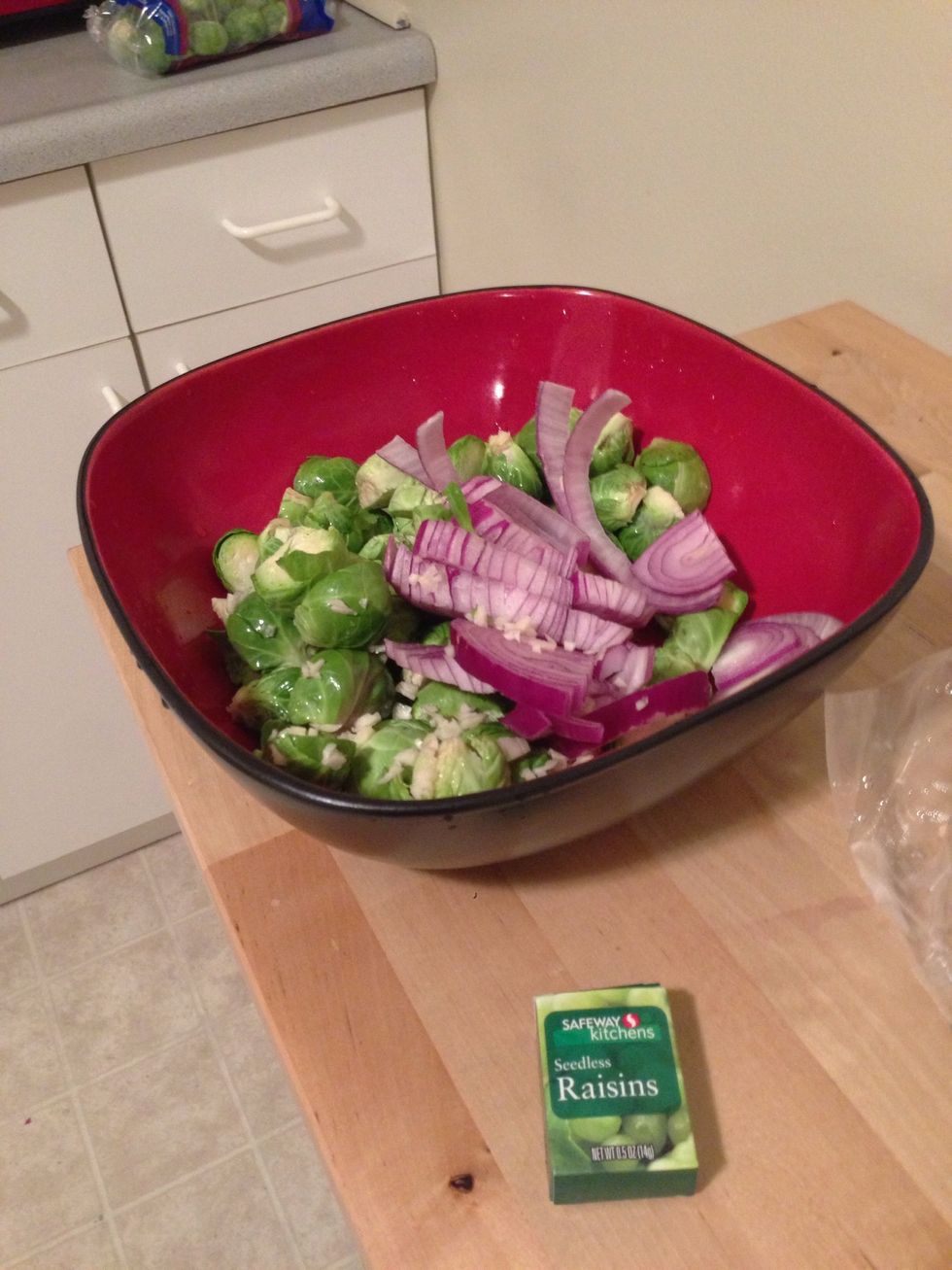 Add in two small raisin boxes (1 oz)
Add the olive oil and mix all ingredients together. Microwave for 2 minutes to make everything softer and easier to cook. If you want to be naughty, you can add in bacon bits as well.
Heat a pan on high heat. I use cooking spray to coat the pan so things don't stick and it doesn't have any calories.
Add the brussel sprout mixture to the pan and cook for 7 minutes on high heat.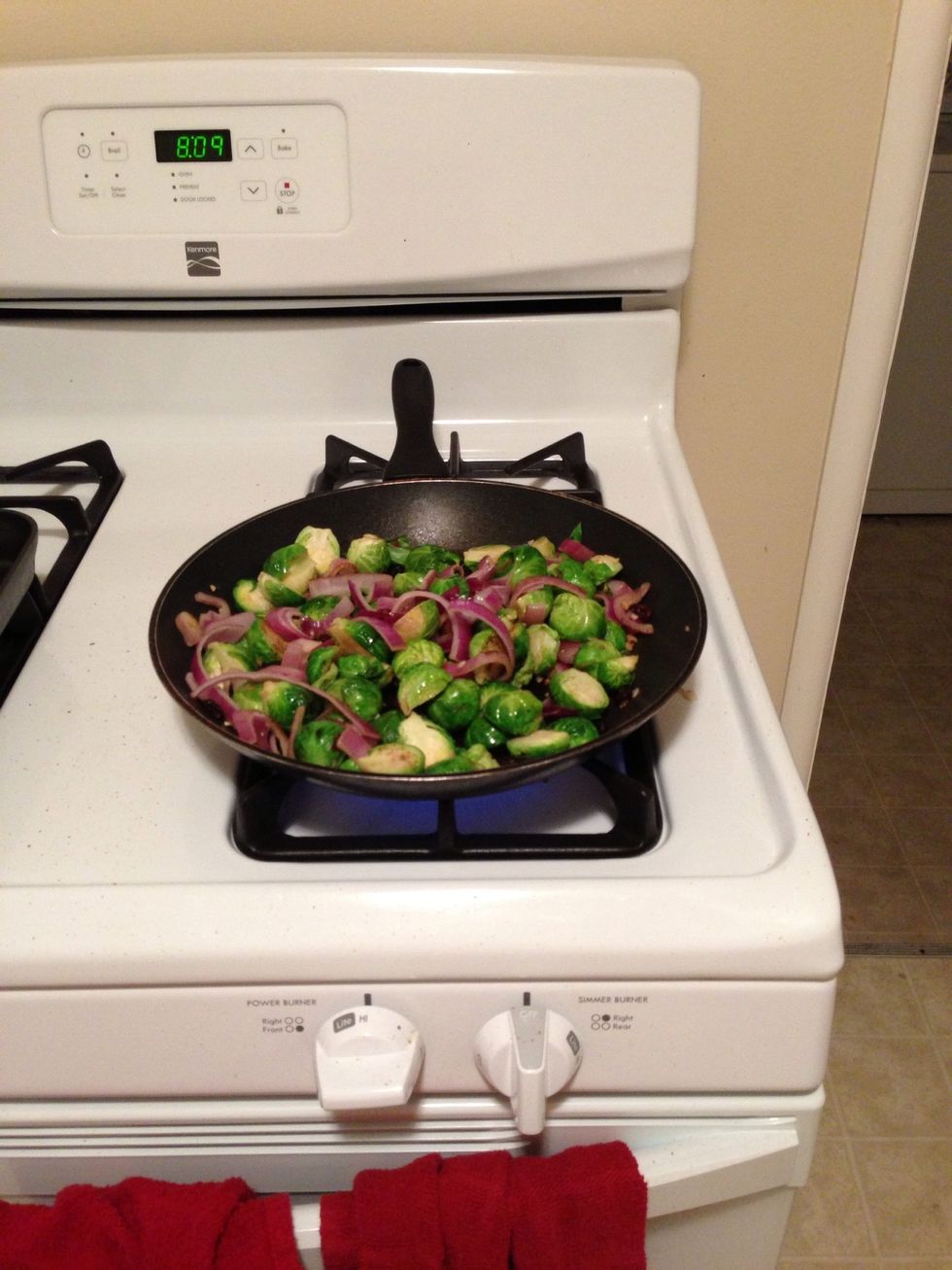 Three minutes into cooking.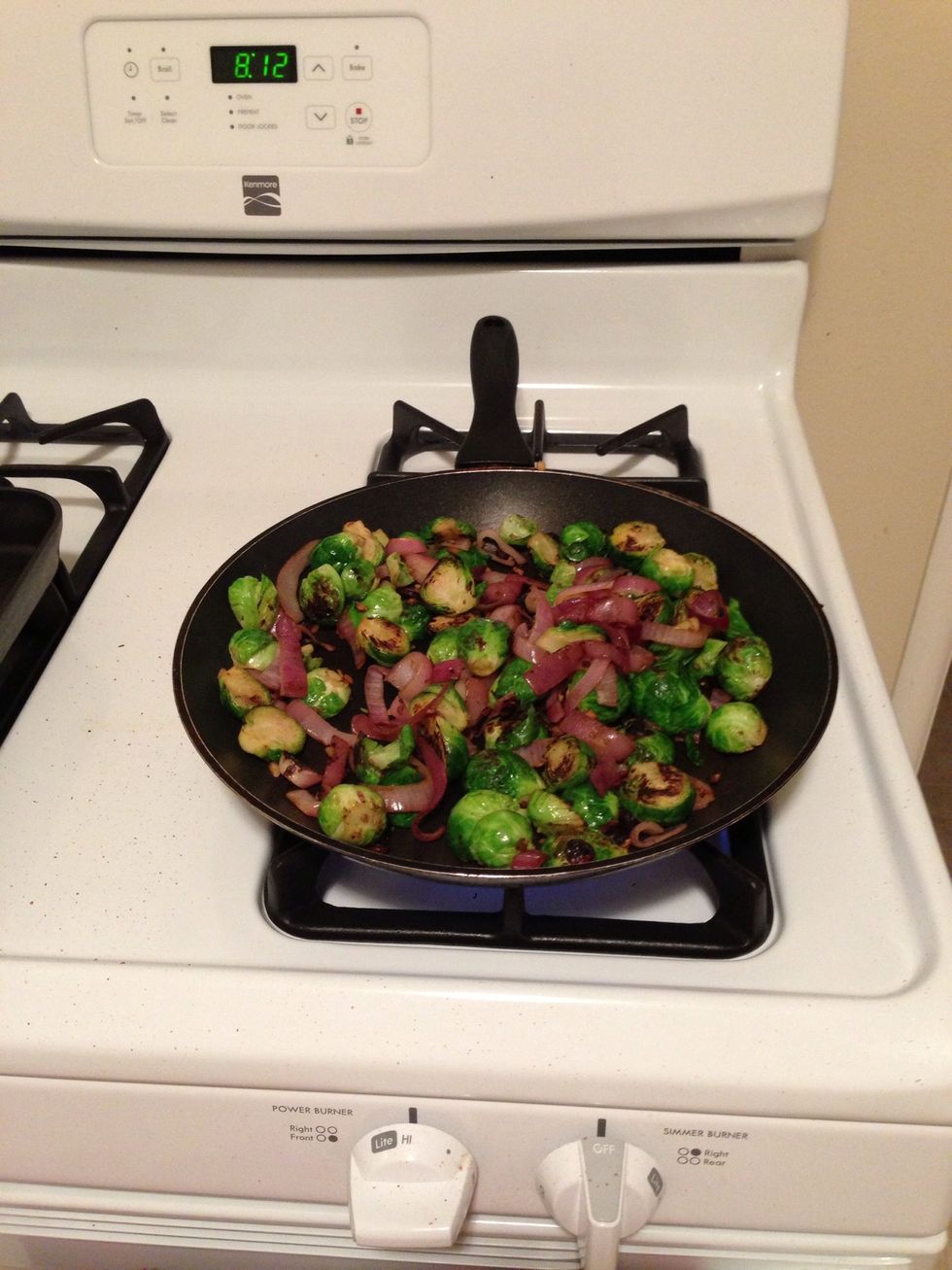 Six minutes into cooking.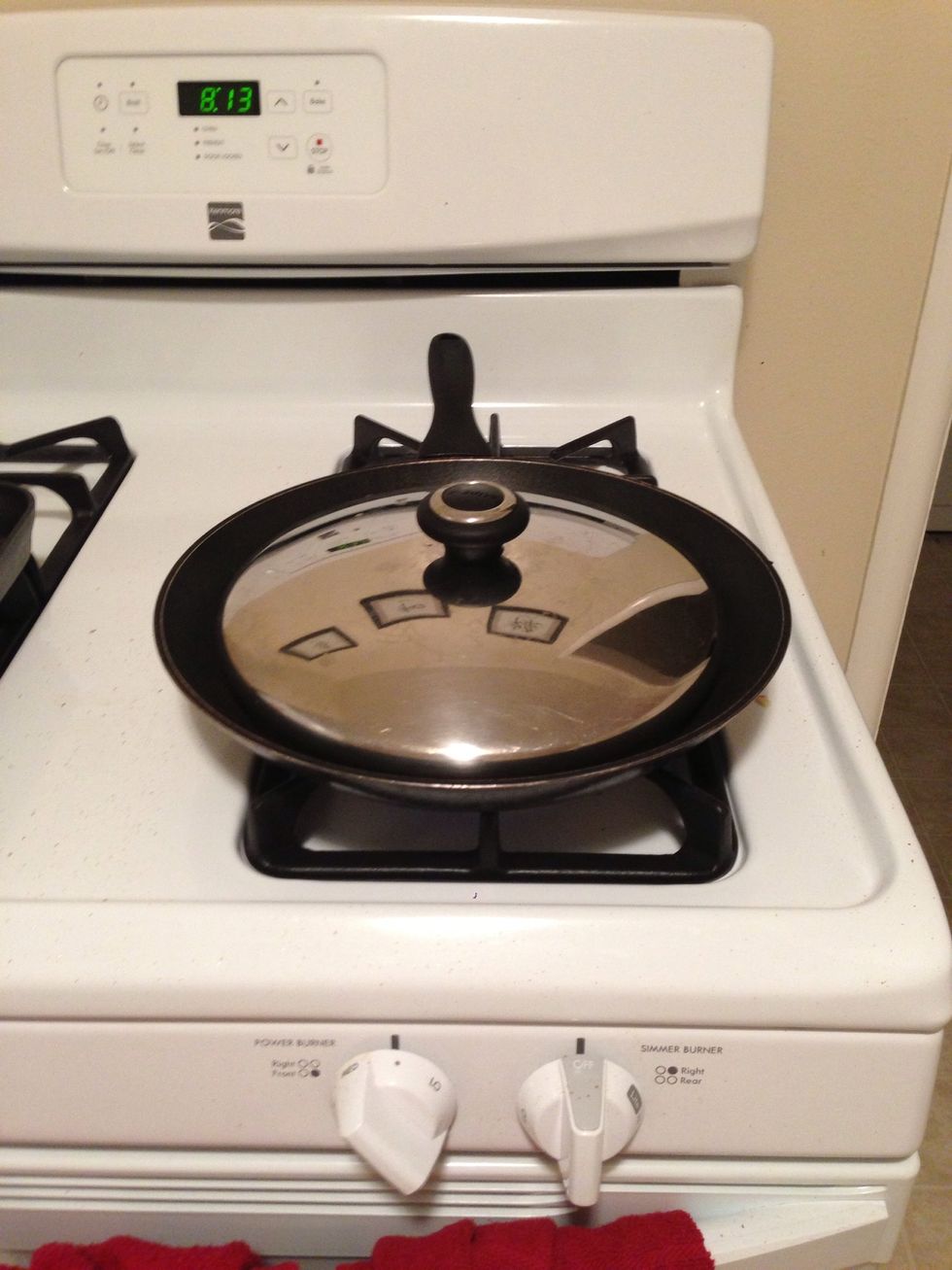 After 7 minutes, reduce the heat to med-low and cover the sprouts.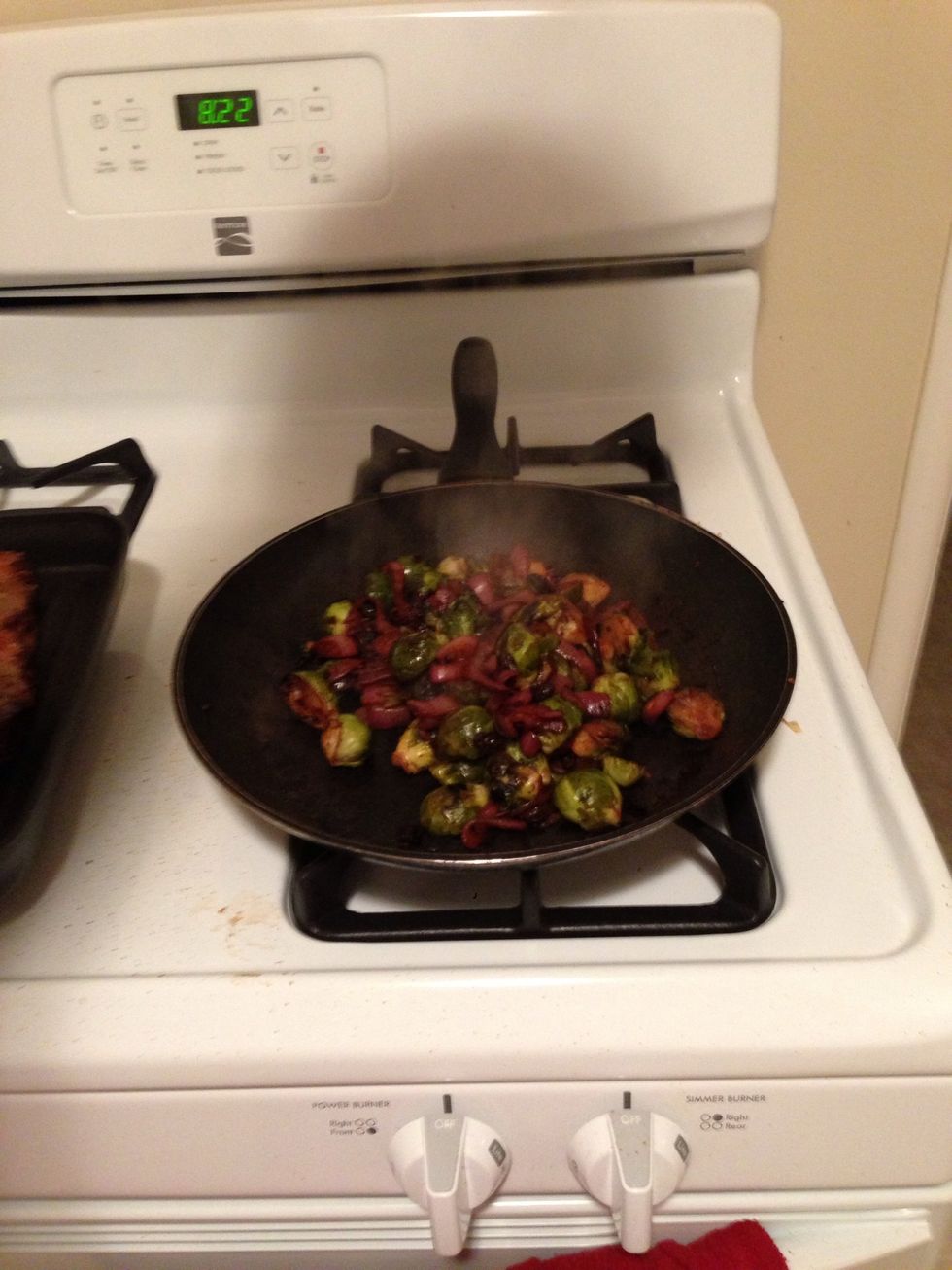 Cook until desired tenderness. If you like your brussel sprouts more crunchy, cook 5 mins. If you like them soft, cook 10.
Serve with your favorite main dish and enjoy!
1/2 Red onion
2.0 Small boxes of raisins
2.0 Garlic cloves
12.0oz Brussel Sprouts
1.0tsp Olive oil
Geeky Kalamity
A nerdy lady that likes to cook. I usually throw ingredients together and it turns out great. :) Ive made it a personal goal to cook everything on the grill.